In turn number čtyři a panting Major Trajanov plants a metaphorical Trevar (the Zendoran flag) on top of Strupnic's lofty dovecot, two friendly units come under fire, and, peering through his binoculars, Branko Somlac mutters, with distinct relish, "Something wicked this way comes!".
(Operation Oryx is an open-to-all game of Combat Mission: Cold War set in 1981. The commenter-controlled Zendoran forces are attempting to ambush a column of Podrabian vehicles bound for Zečin, the Zendoran capital. Each turn covers one minute of WeGo action. For a scenario outline and summaries of earlier turns, click here).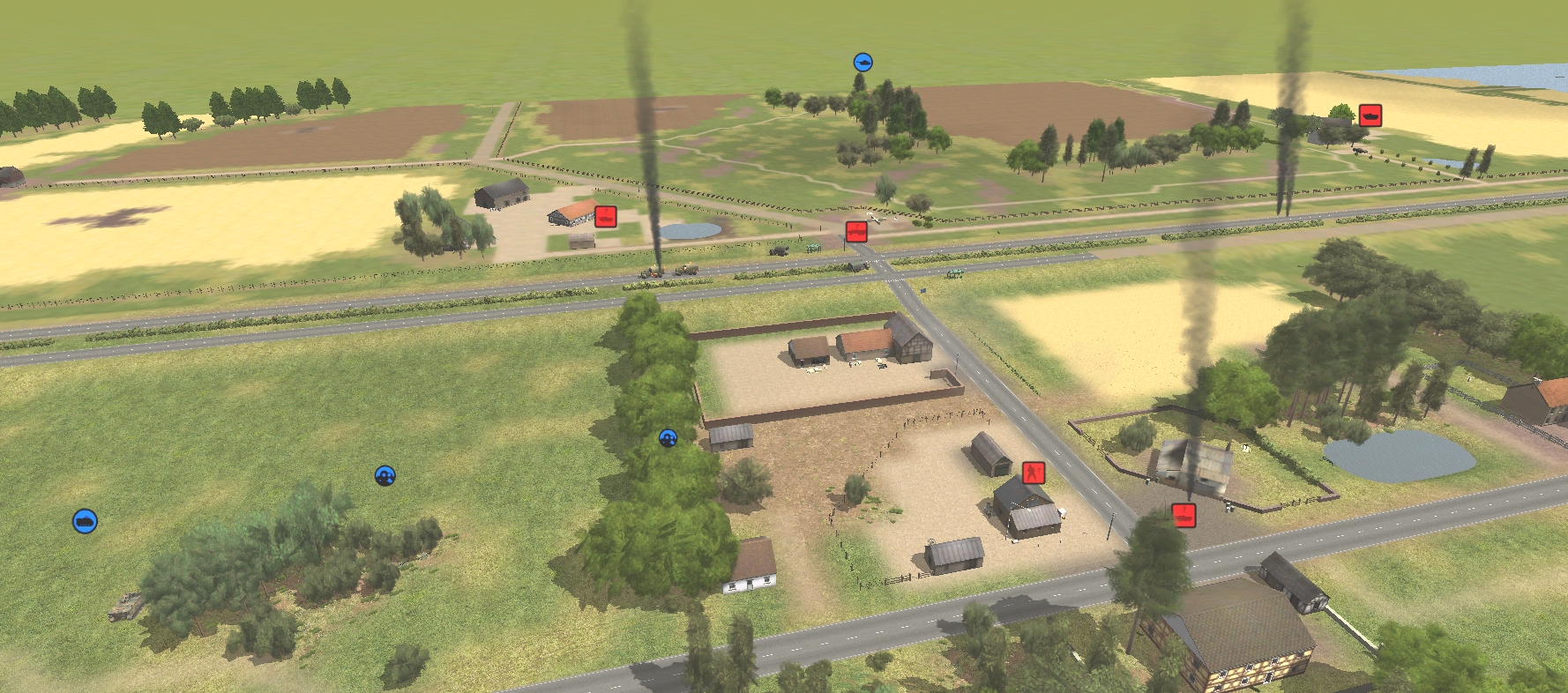 The only development of note in the first half of the turn is the eastward movement of a red 'sound contact' icon near New Farm. If Viktor's map (see turn 2) is to be trusted, the restless vehicle is a truck. It drives as far as the Vostok Memorial (more on which in a future turn report) in the SW corner of box 52 before stopping, possibly contemplating its next move.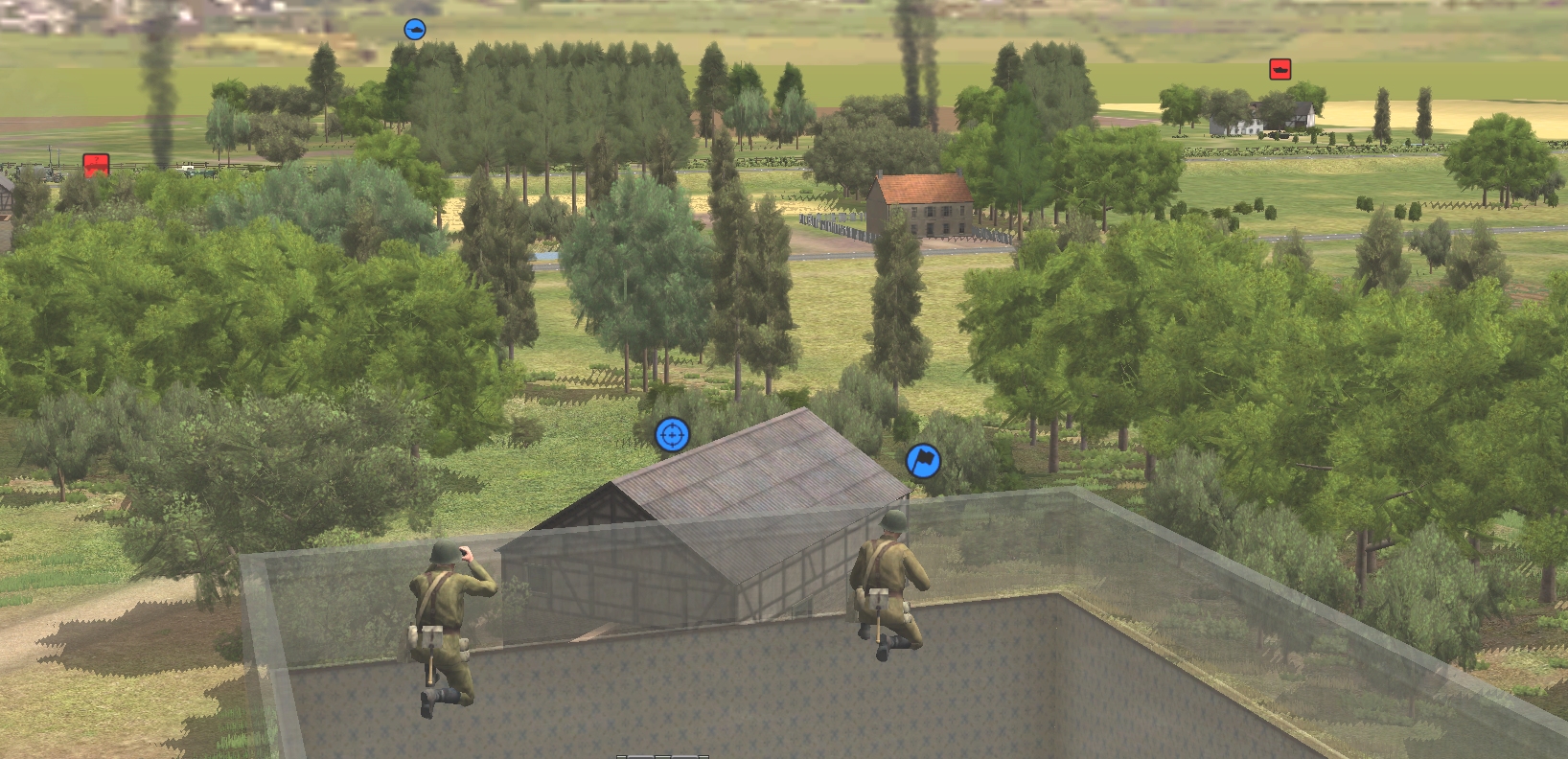 At T+38 the sniper and his assistant arrive on the dovecot roof and almost immediately spot a stationary BMP, 500m to the north-east.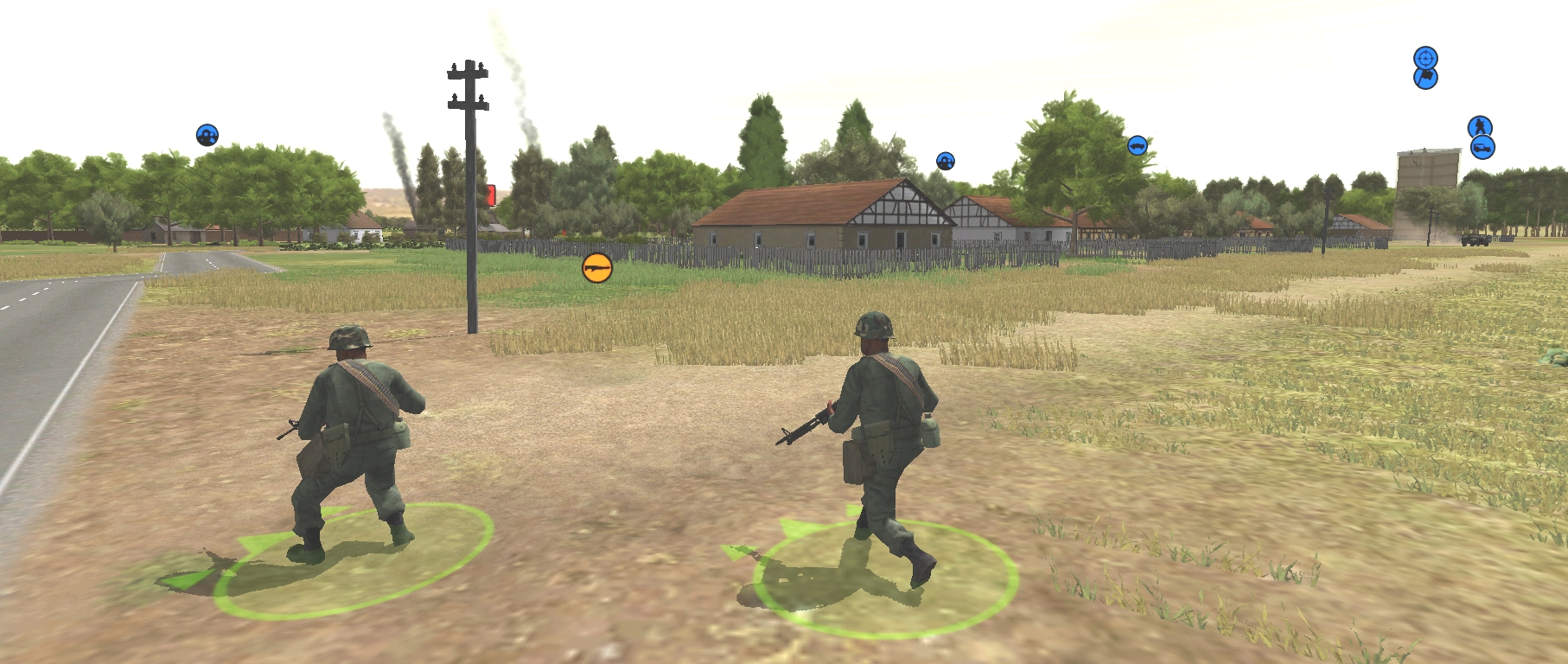 A second or two later, they are momentarily distracted by the crackle of small-arms fire. Our advancing LMG team is taking fire from one of the small buildings in the village centre.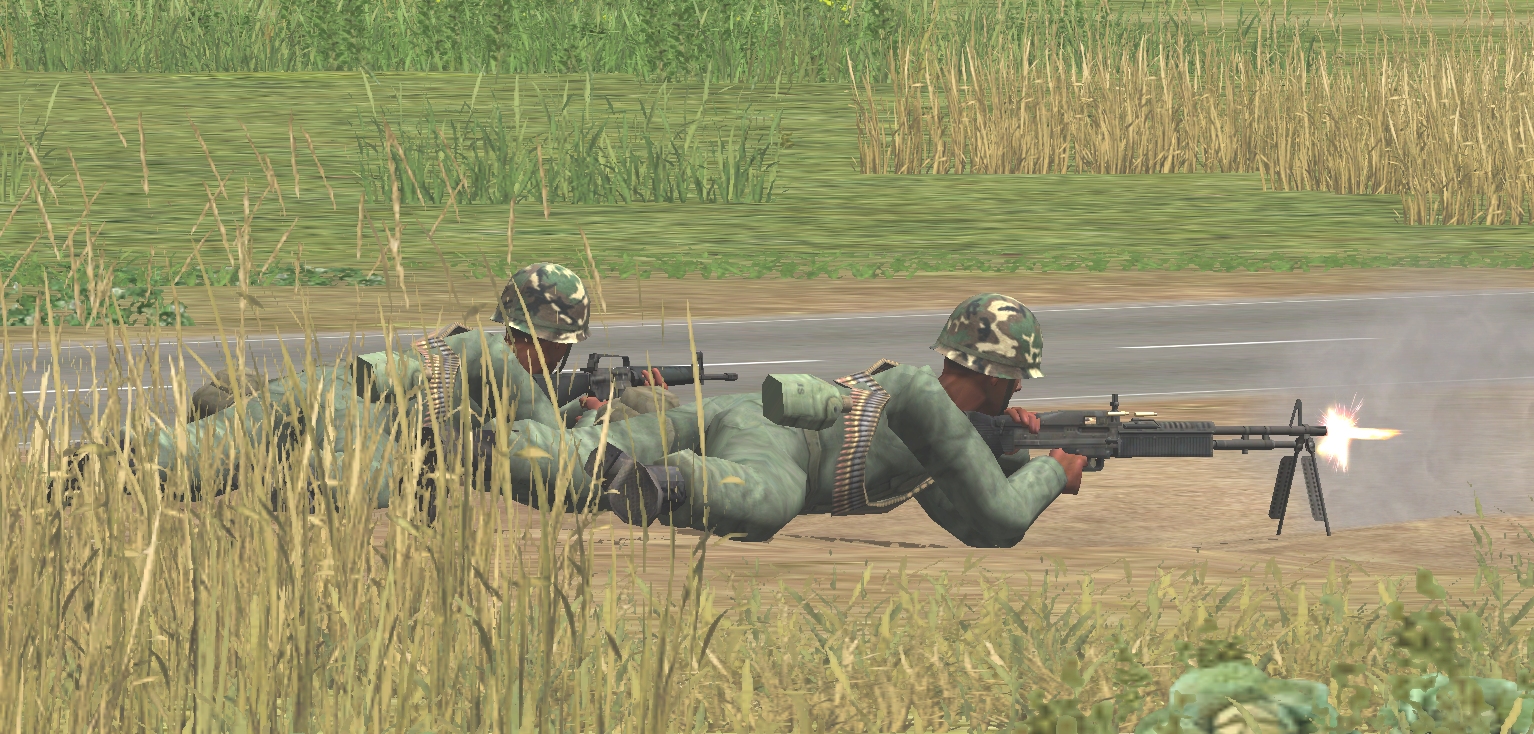 The machinegunners immediately go to ground and reply. Ricocheting M60 rounds pinball crazily from the facade of the targeted structure.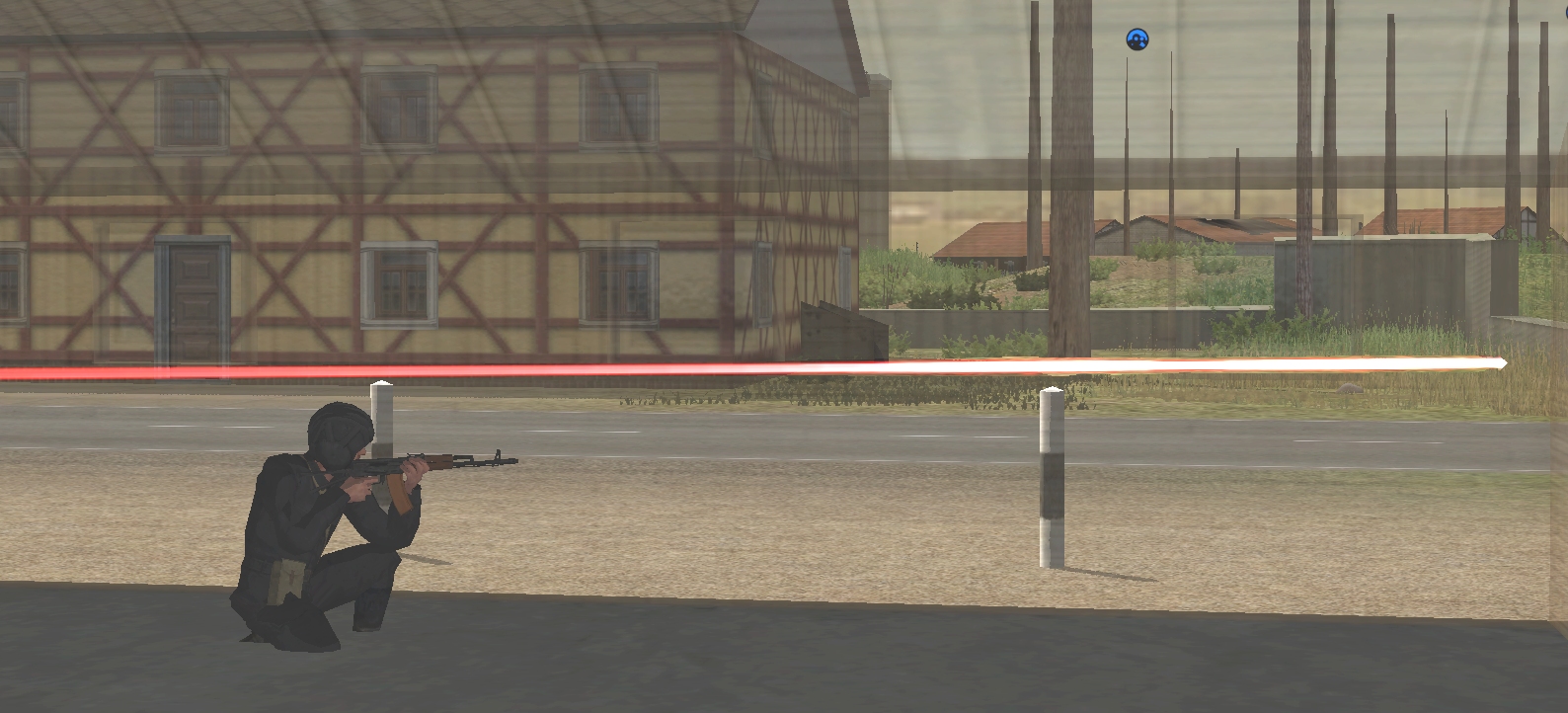 Although neither of the two occupants (AK-armed BMP crewmen?) are hit, they do seem cowed.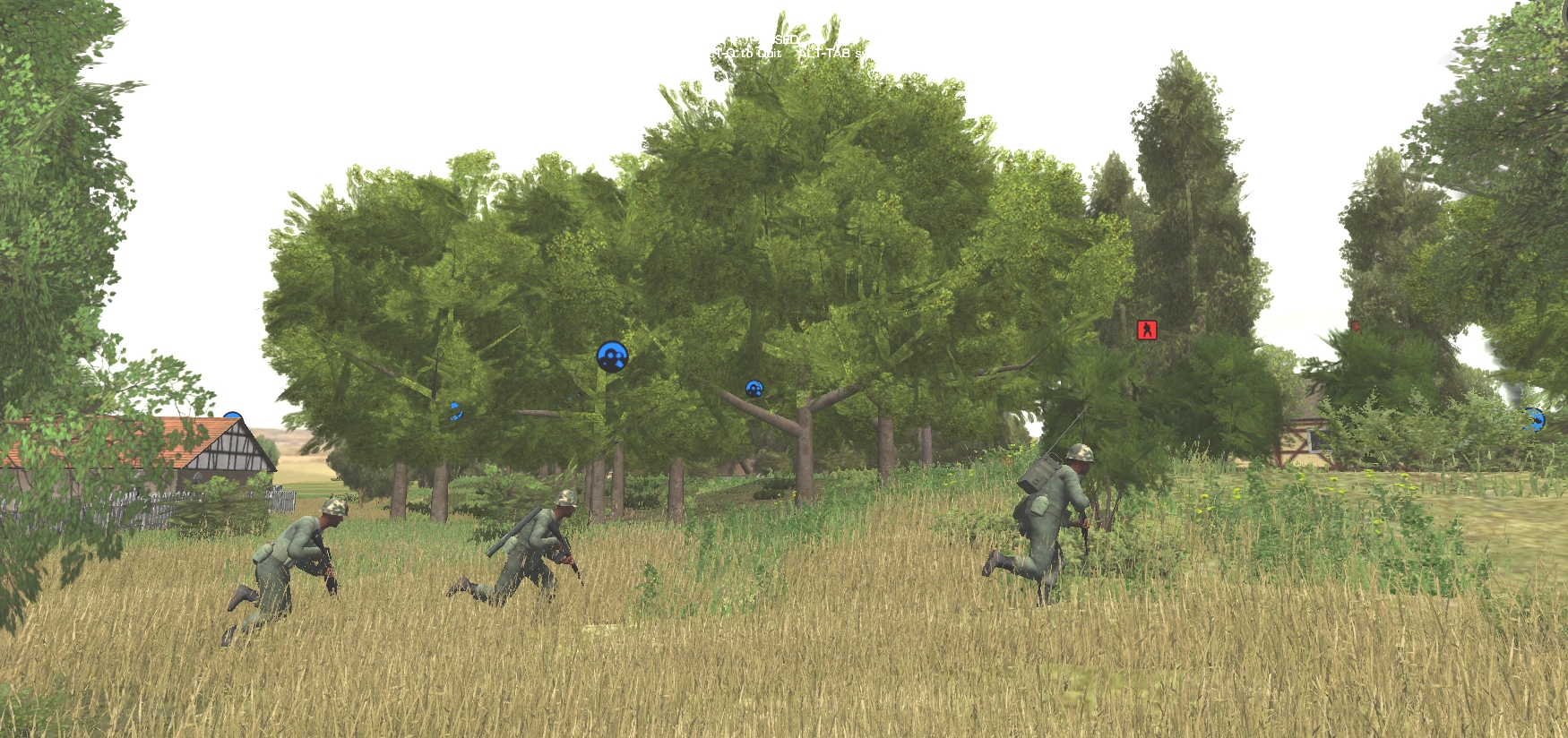 The turn's other firefight is briefer and less equatable. It appears not everyone in the hotel is quite as hung-over as Lieutenant Guskov. Reaching a clearing in the woods south of the village centre, Recon Team C draw fire from the direction of The Traveller's Rest. They immediately pick up the pace and the firing ceases.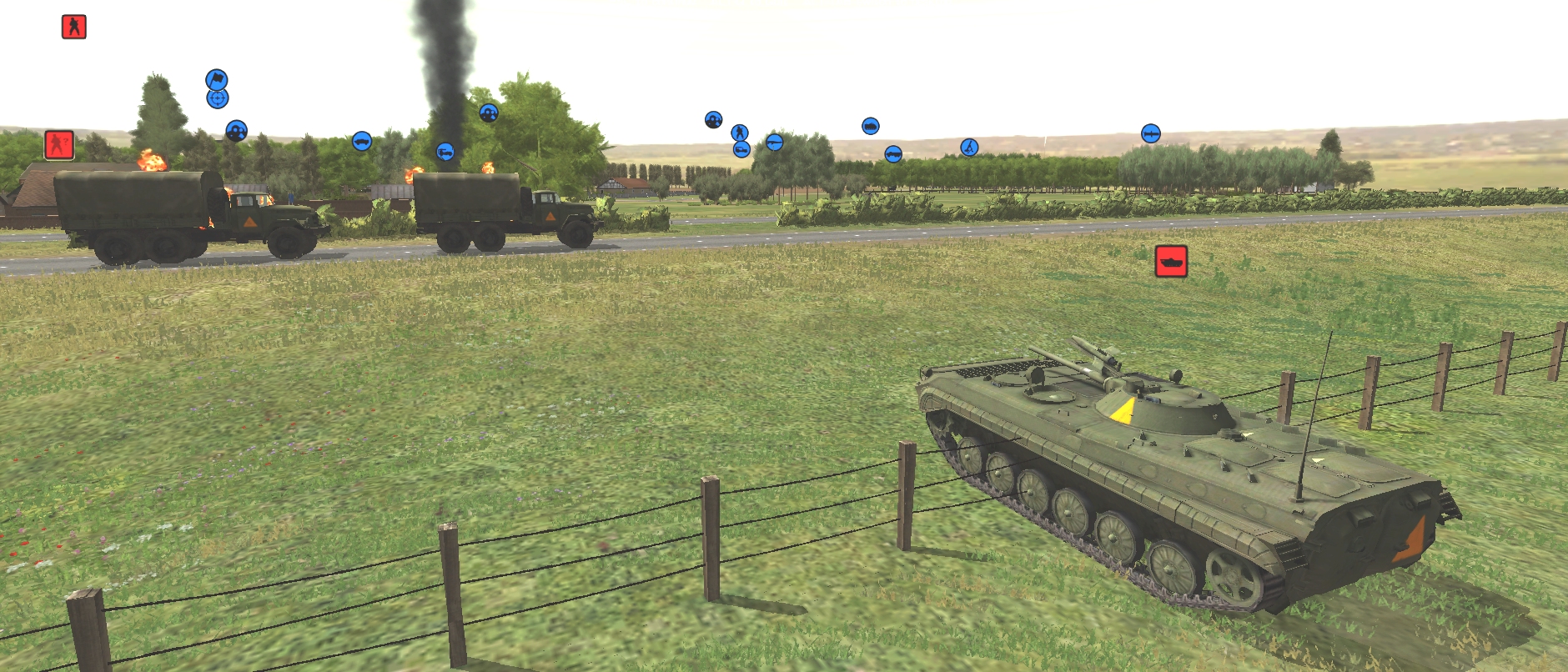 It's at T+55 that Branko quotes the Weird Sister. A few seconds before everything grinds to a halt for another round of order issuing, the dovecot conquerors spot the New Farm BMP bee-lining towards the highway embankment.
Elsewhere this turn…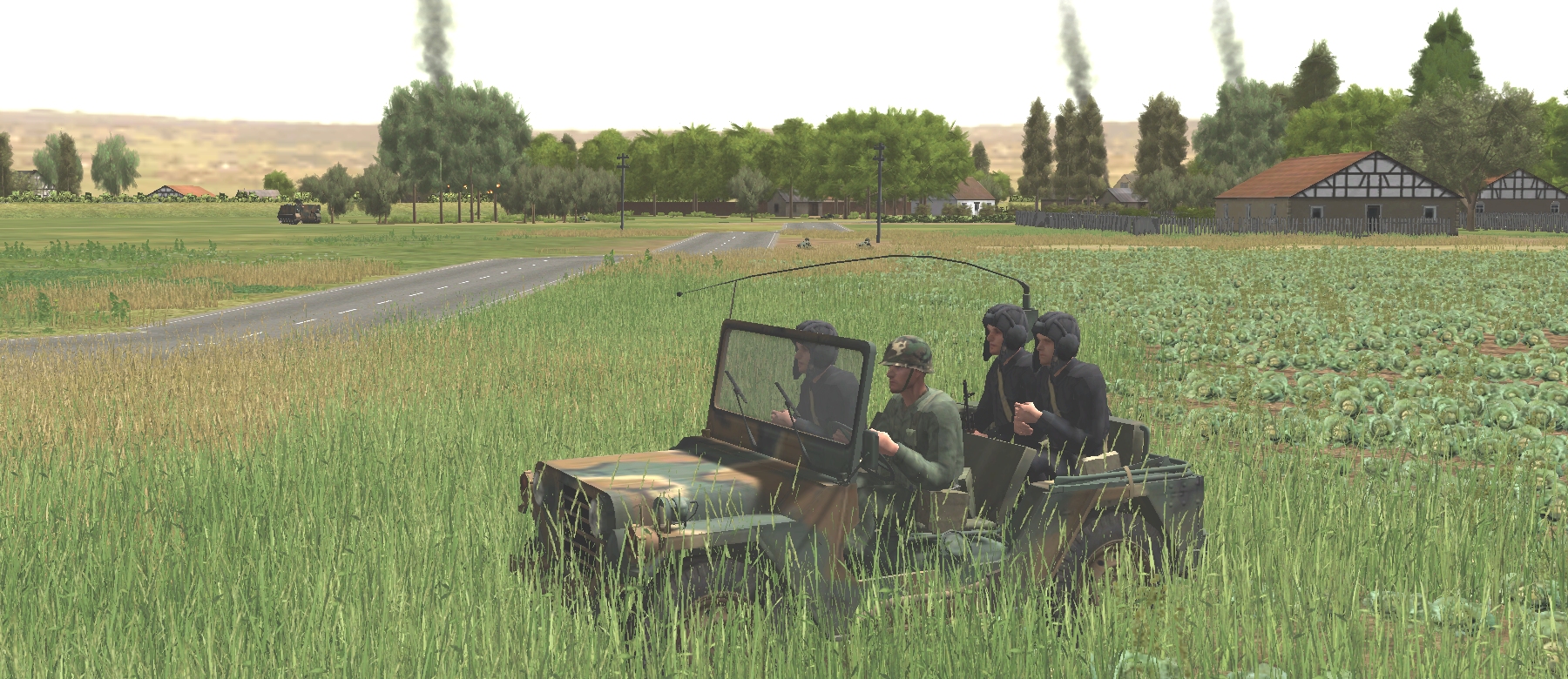 Viktor's tankers boarded Trajanov's taxi, and Trajanov's taxi driver didn't spare the horses.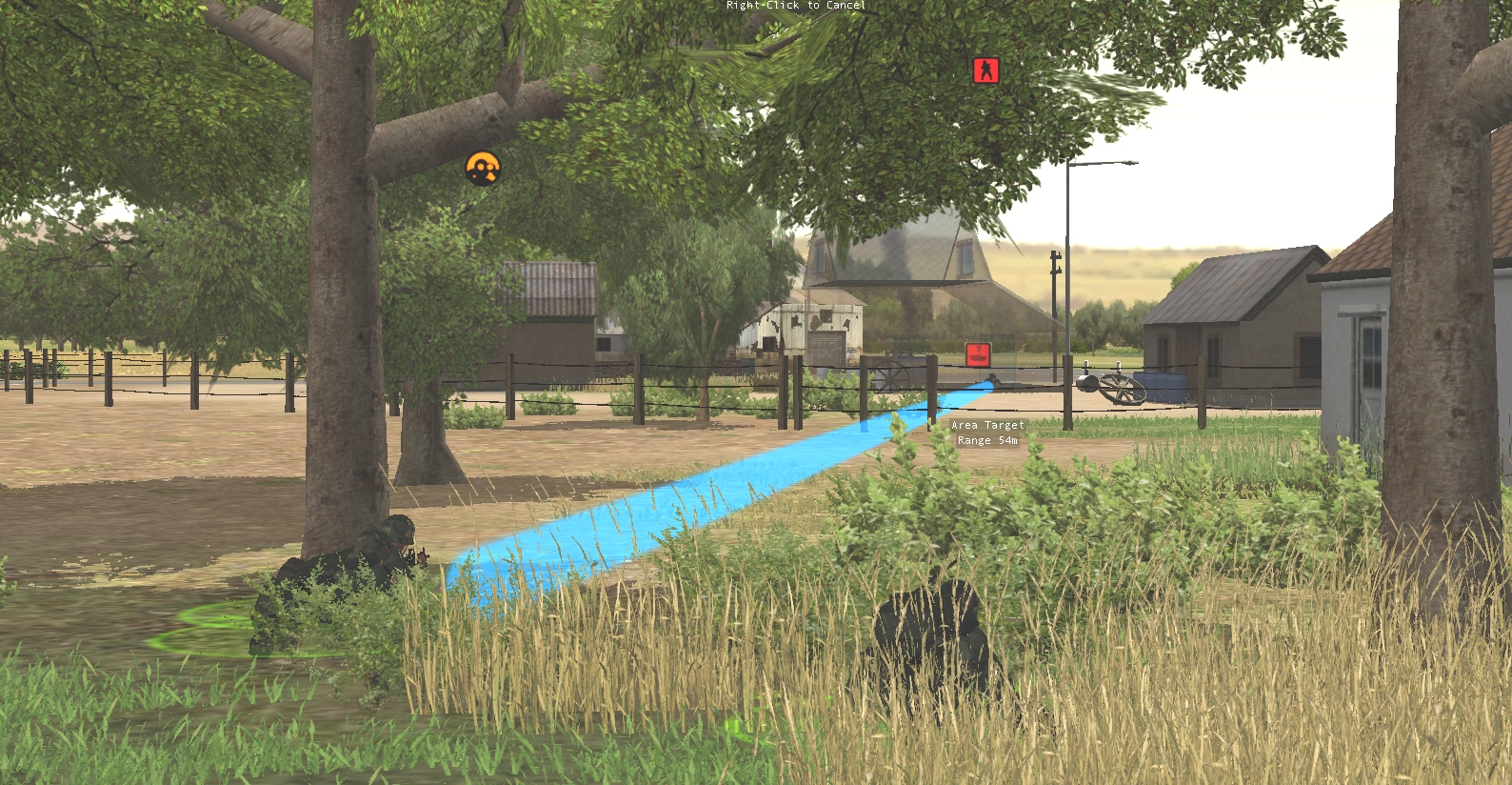 Recon team B dashed east seemingly unobserved. From their new position in the treeline, they could, if they wished to, harass the foes in 75,8,2. Recon team A have LoF to the same target.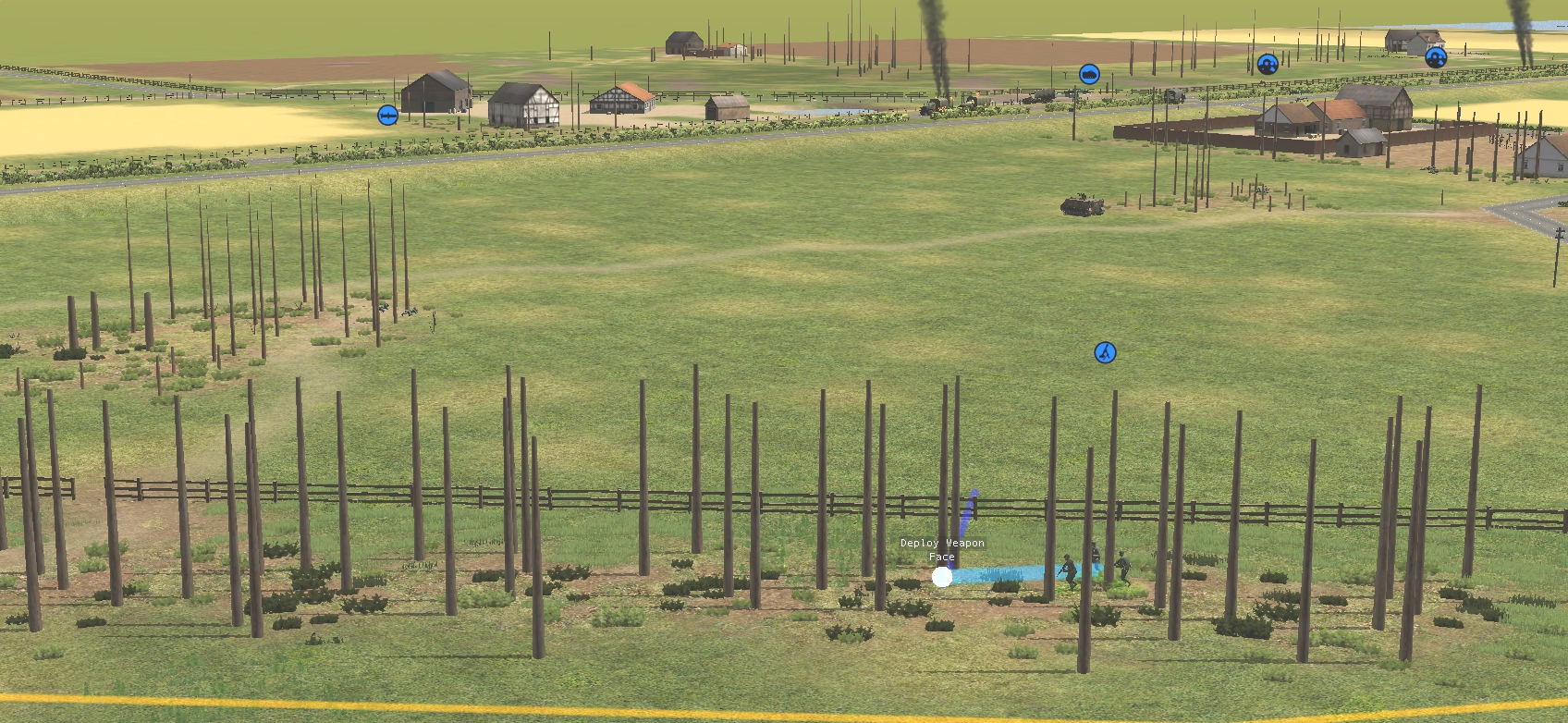 The Dragon team pushed closer to the embankment. Nearby, the light mortar team are seconds away from deploying their tube.