Lieutenant Guskov – one of the Podrabian Army's less diligent representatives – is woken from his slumbers by the THUMP-THUMP-THUMP of an inconsiderate drop hammer. It takes him several seconds to figure out where he is (The bottle-strewn bar of the Traveller's Rest Hotel in one-horse Zendoran backwater, Strupnic) and several seconds more to realise that the inconsiderate drop hammer isn't in fact an inconsiderate drop hammer.
(Operation Oryx is an open-to-all game of Combat Mission: Cold War set in 1981. The commenter-controlled Zendoran forces are attempting to ambush a column of Podrabian vehicles bound for Zečin, the Zendoran capital. Each turn covers one minute of WeGo action. For a scenario outline and summaries of earlier turns, click here).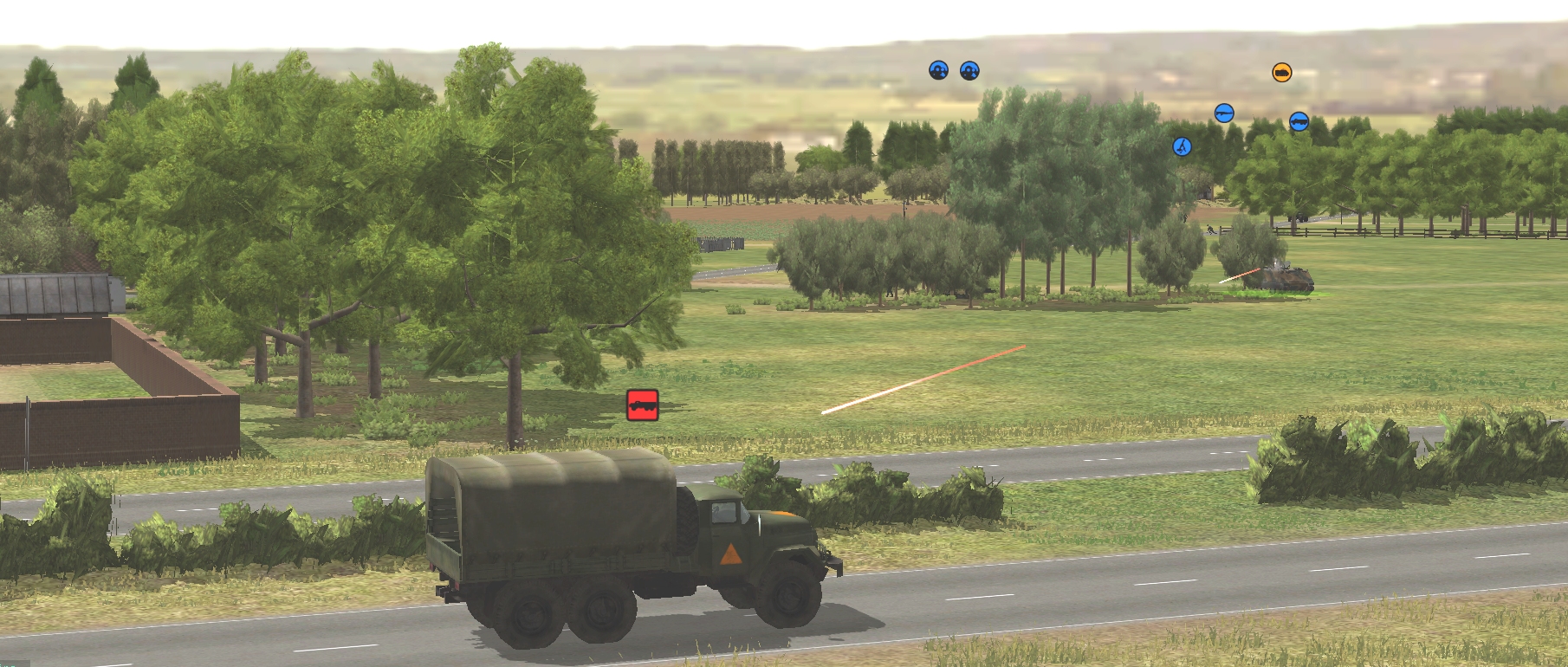 Thirty seconds into turn 3, Peace and Quiet flee Strupnic in a beat-up Zenfia hatchback. The cause of their abrupt departure is our M113 gunner, who, presented with a target impossible to resist, does what comes naturally.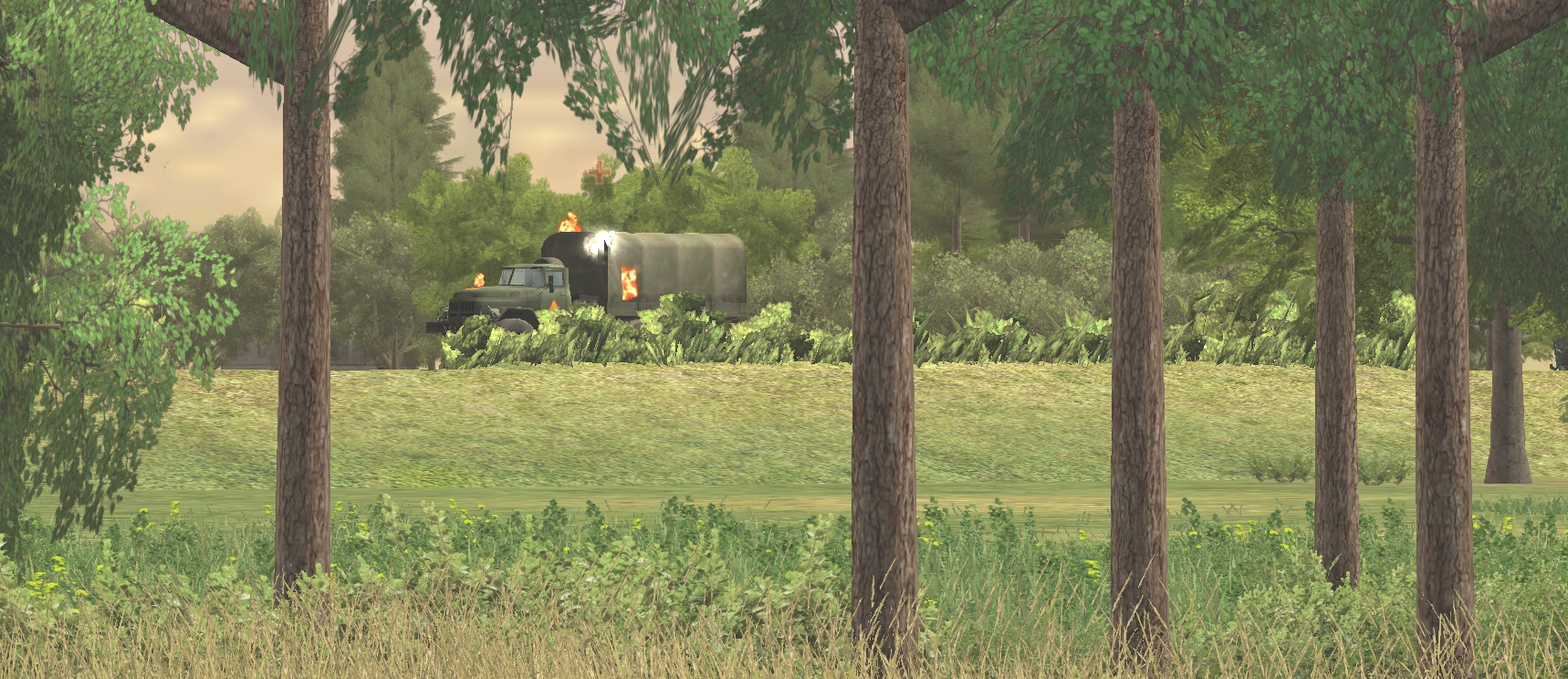 Its cab colandered by .50 calibre MG rounds, the unsuspecting westbound truck rolls to a halt in the middle of the carriageway.
As flames start licking from its wounds, from the treeline SW of our APC comes the unmistakable sound of a Dragon missile launch. It appears Team Smaug's destination was well-chosen. They've spotted the BMP in front of the garage and decided it warrants a missile.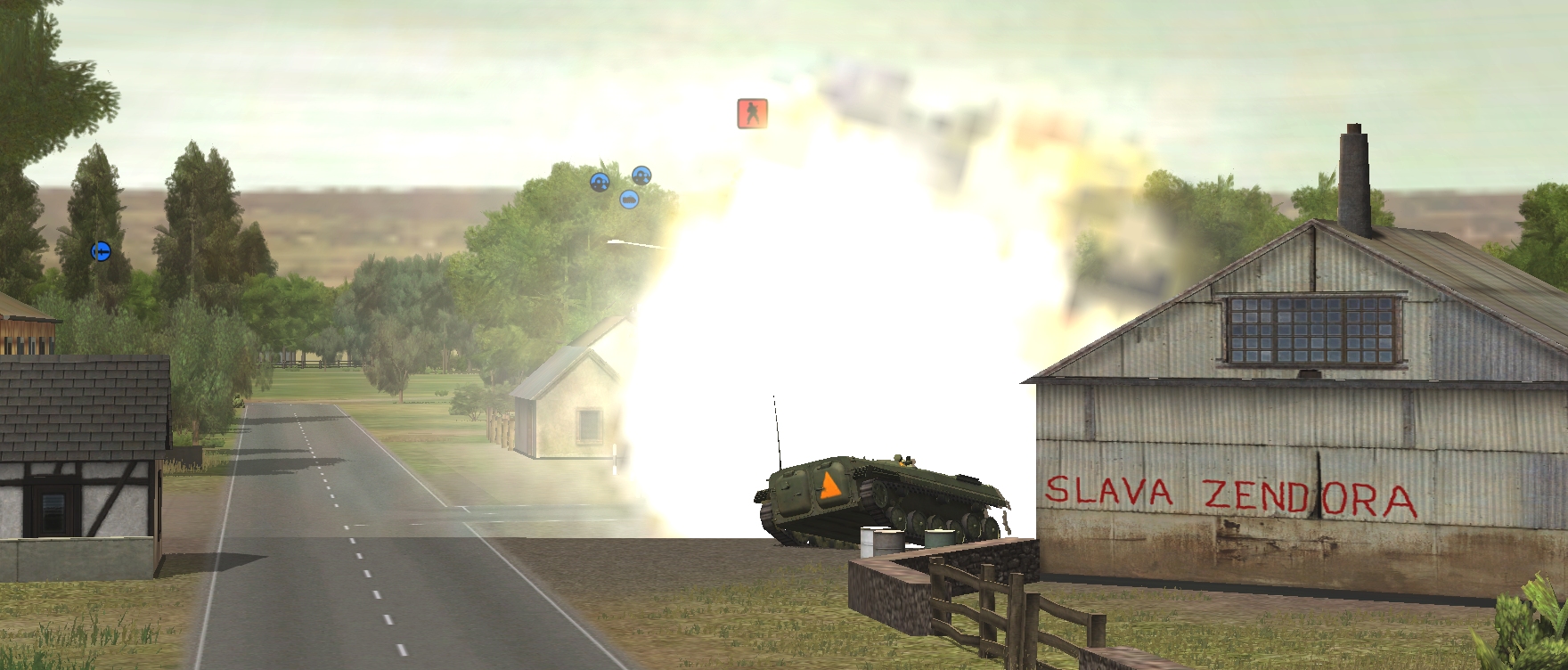 Scratch one Boyevaya Mashina Pyekhoty 1!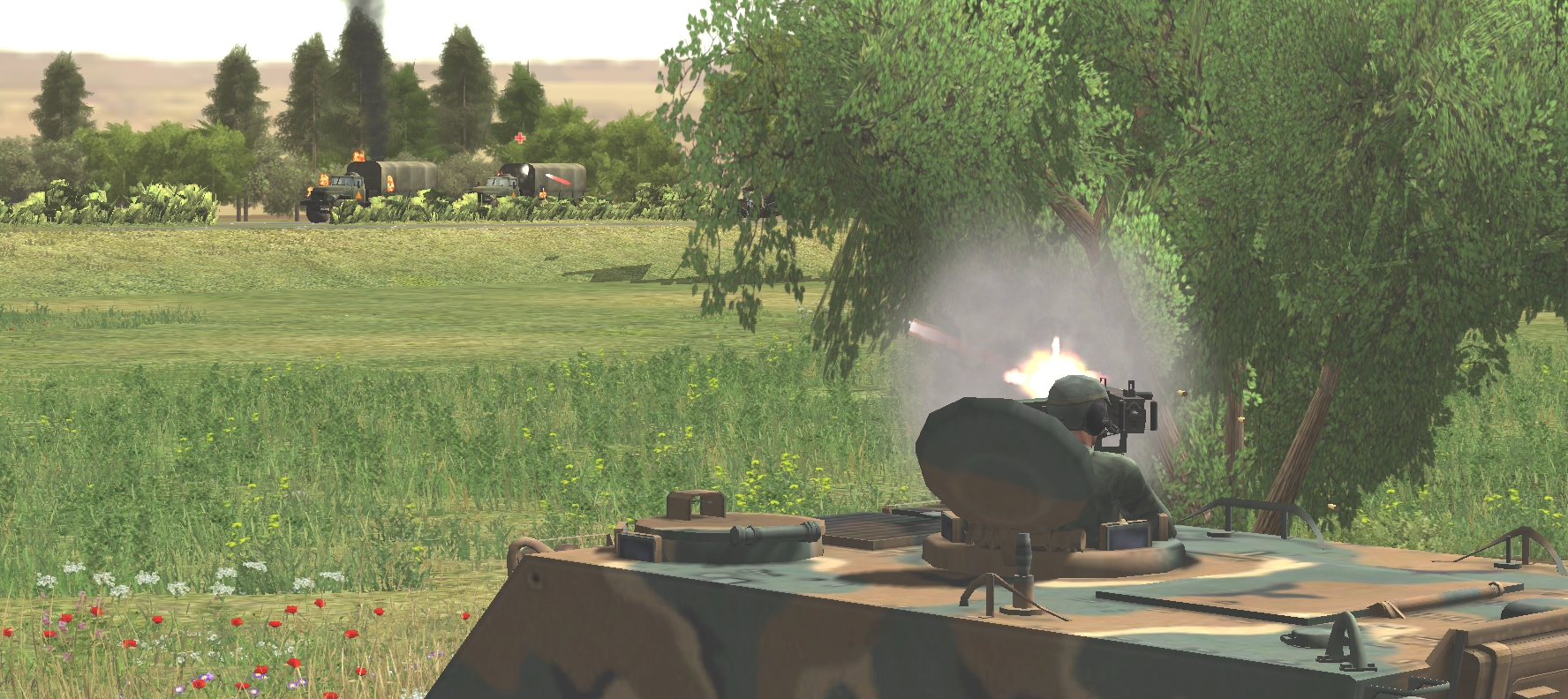 And the ambushers aren't finished yet. When another ZIL enters the M113's field of fire from stage-left, it gets exactly the same treatment as the first.
When the clock stops at T+60…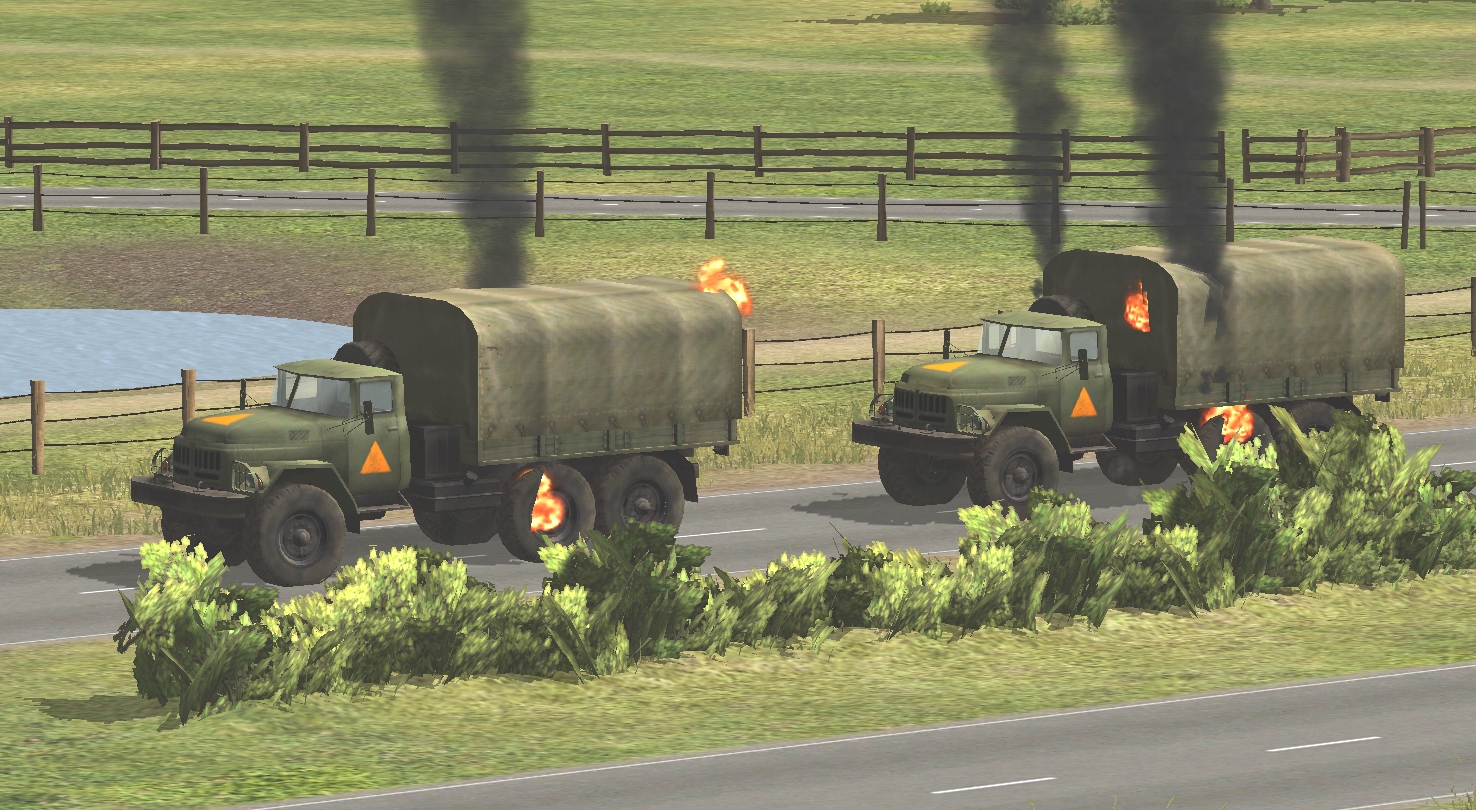 Three Podrabian vehicles are aflame.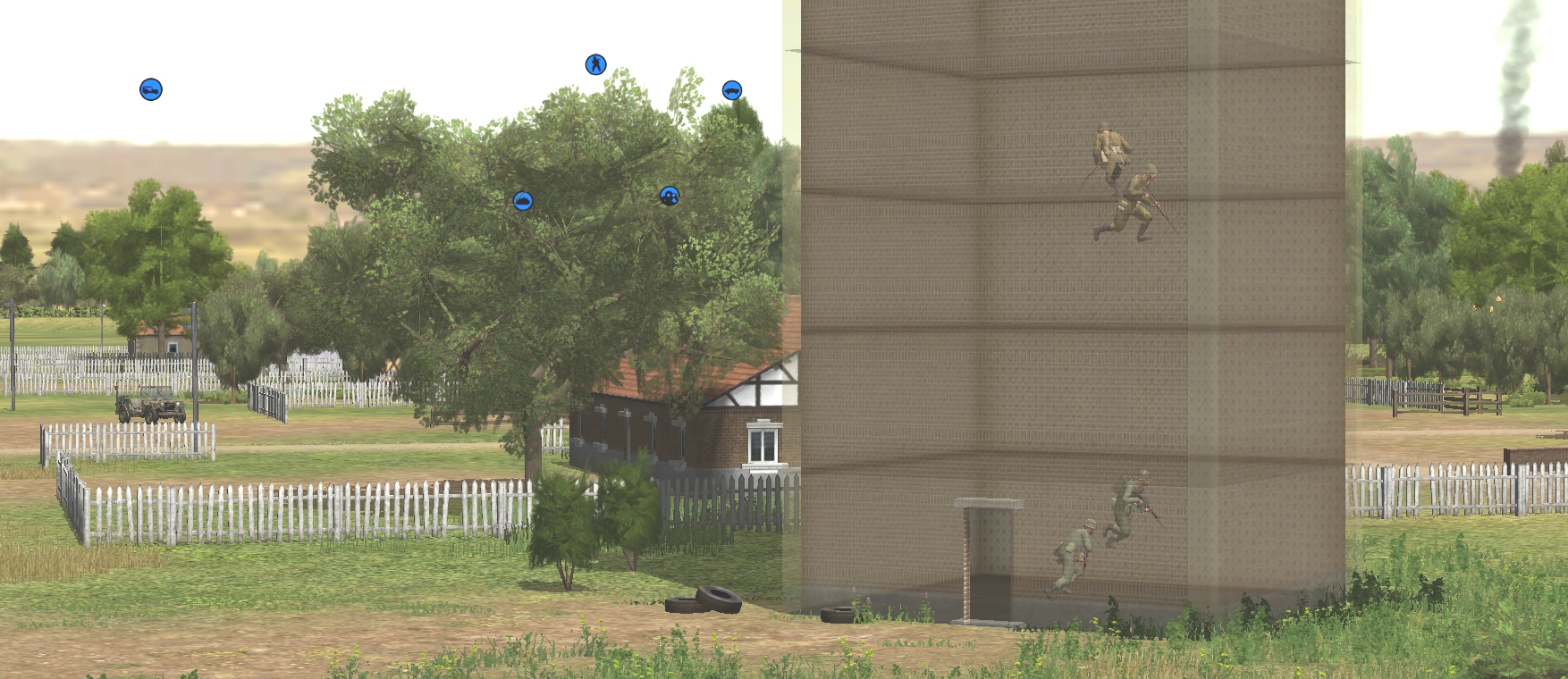 Trajanov and the sniper team are ascending the dovecot's stairs.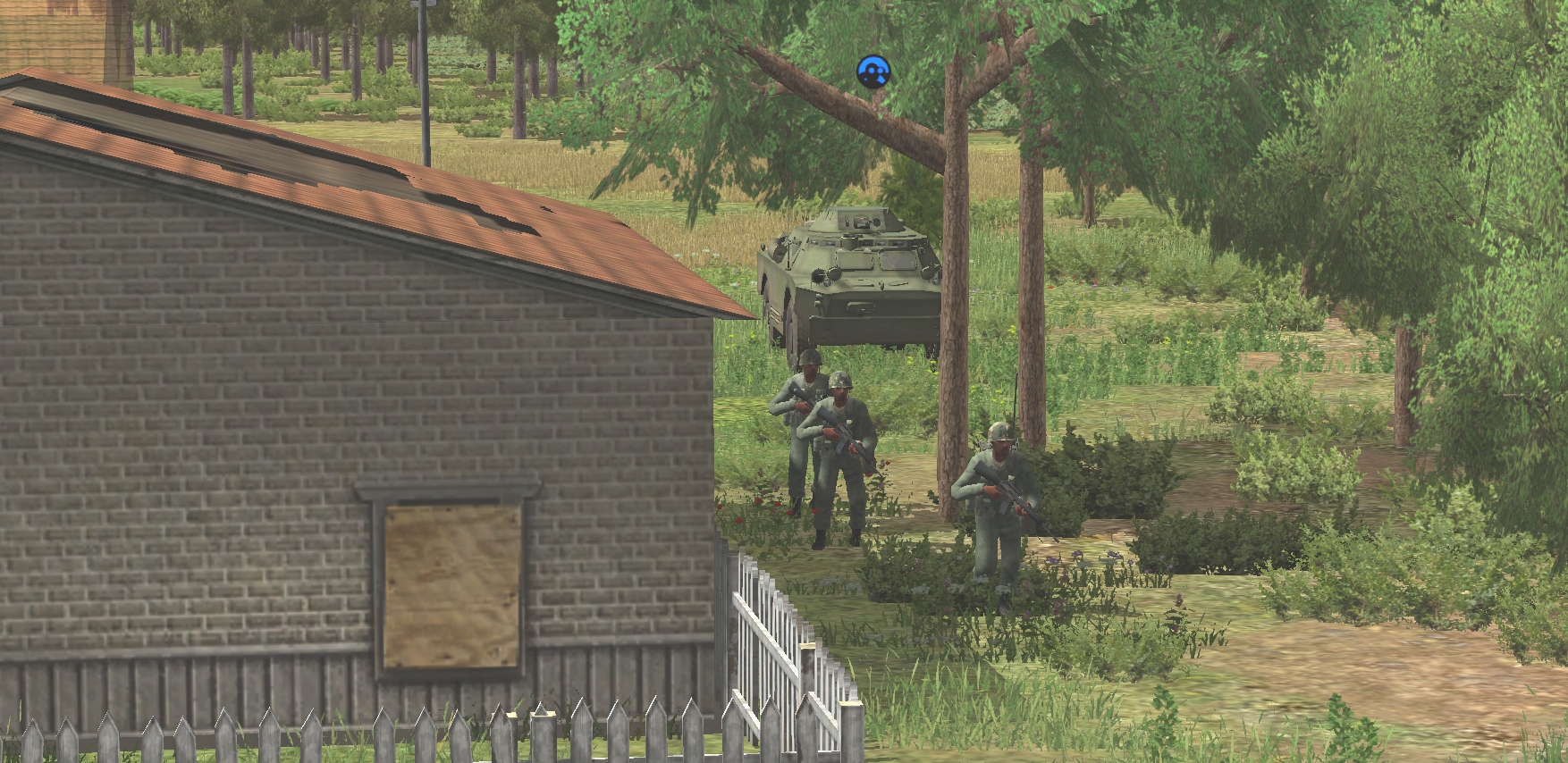 The BRDM has delivered its passengers (Recon team 'C') and is watching anxiously as they head towards the hotel.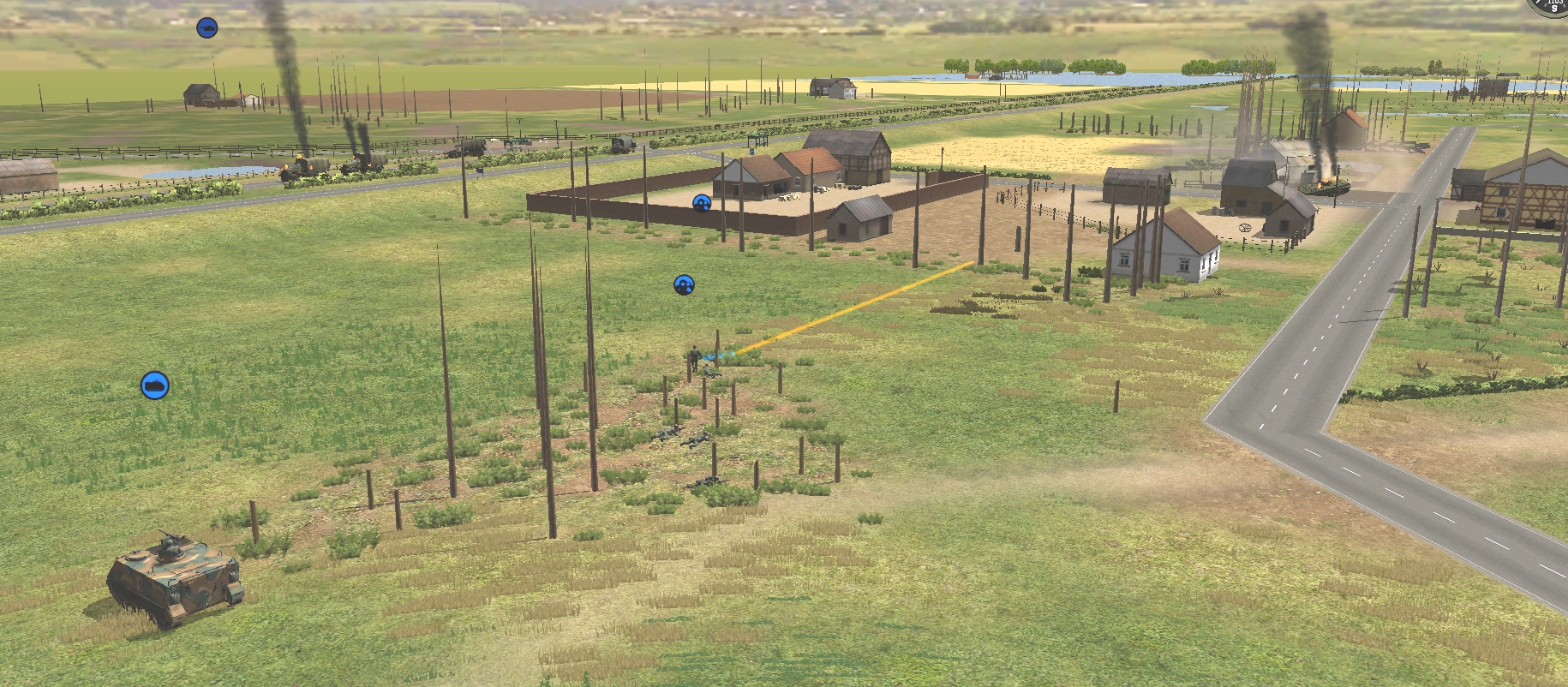 Recon team 'B' is about to dash across the open ground that separates the clump of trees in box 74 from the belt of trees on the edge of box 75.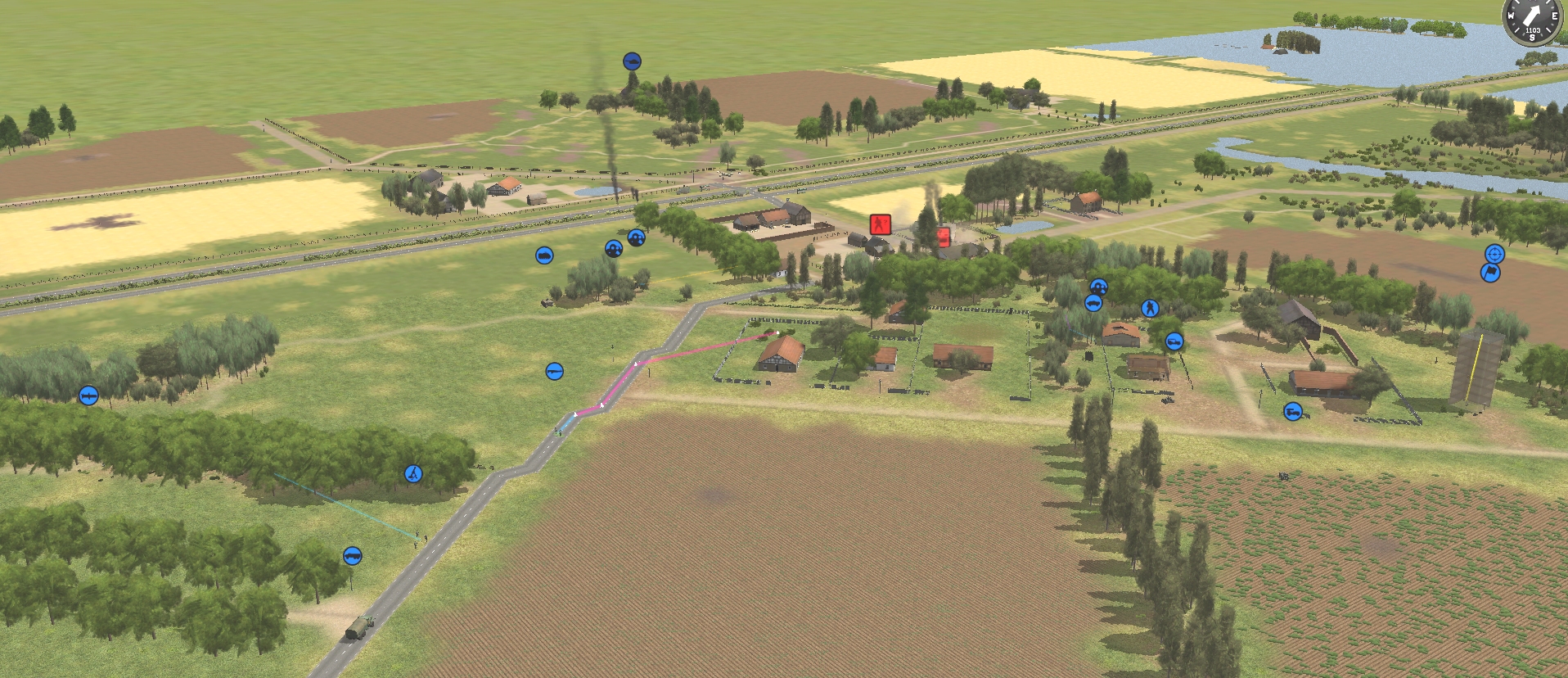 The light mortar team and the MG team are mid-way through moves. (While advancing, the MG team spotted what looked like a Pod vehicle crewman in the small structure at 75,6,1)