The sight of the squat SU-100 spewing flame from multiple orifices is too much for the Blue Team. With the last of their starting AFVs eliminated, the Comment Commanders choreographing Soviet forces in river-riven central Lodowice decide enough is enough – it's time to pull back. Observing the withdrawal, the triumphant Tiger trundles onto Boleslav Bridge, closely followed by a motley collection of exhausted scouts, tank hunters, and pedestrianised Panzer personnel.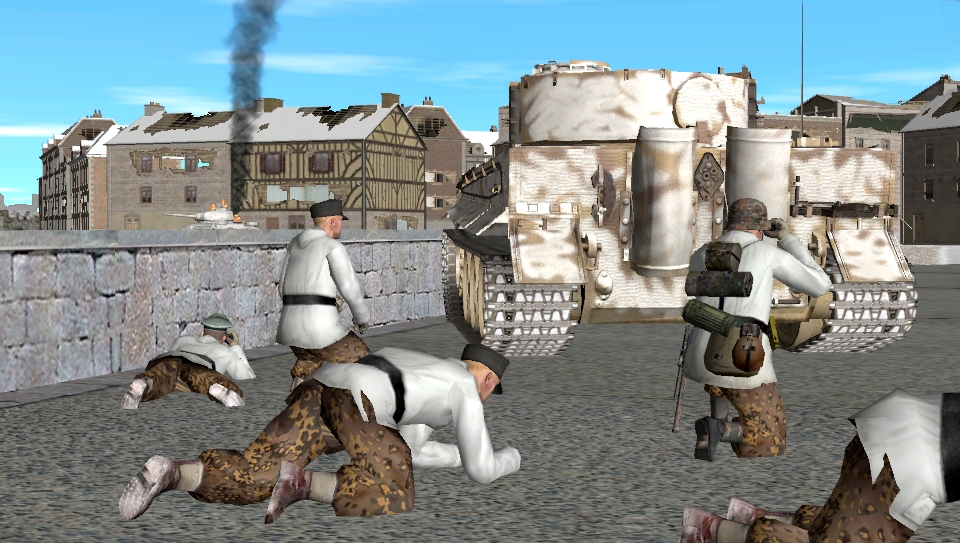 Well done, Red Team! A close-run clash ends with a German victory.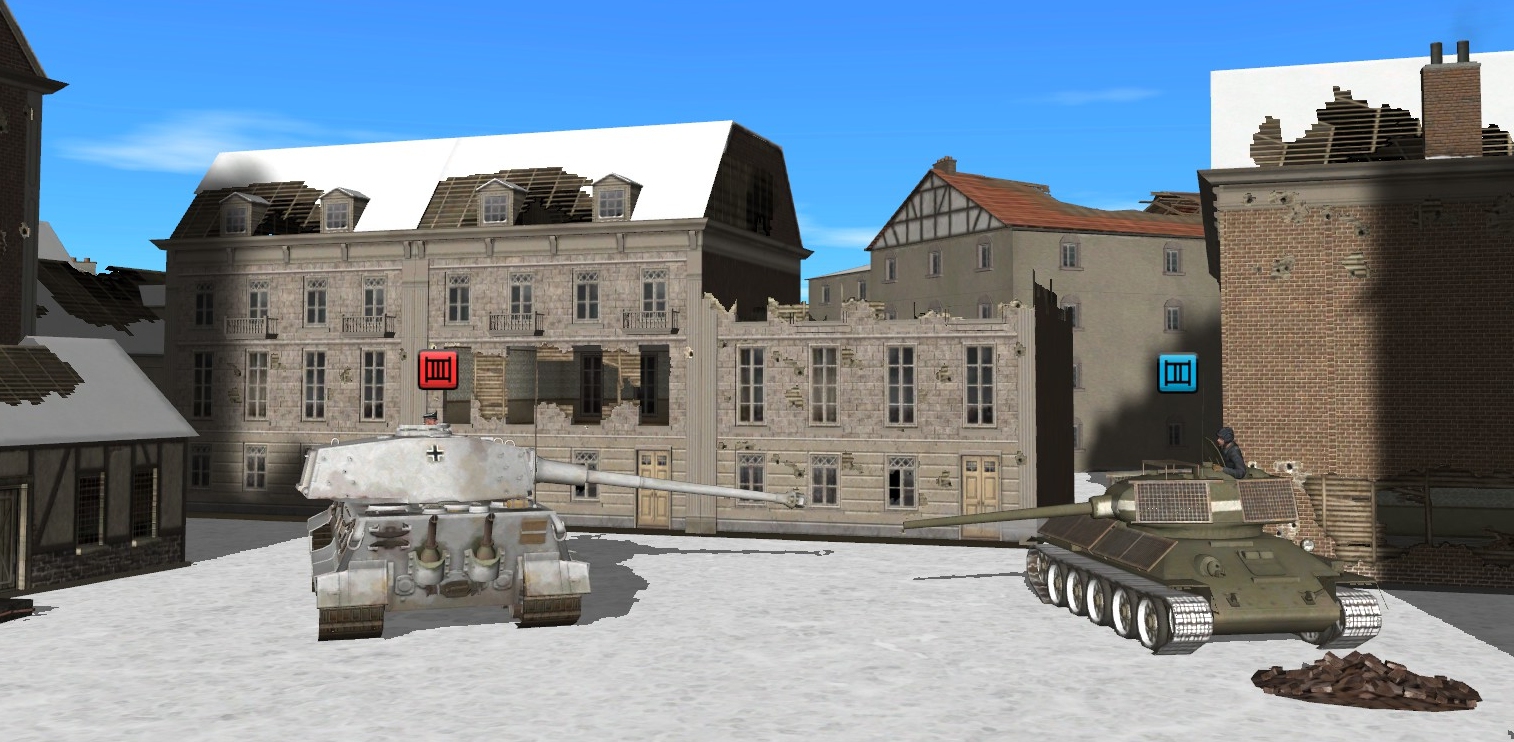 While the patient, cagey Tiger secured the win, the title of Most Destructive Unit goes to the slayer of the IS-2, the T-34-85, and nine enemy infantrymen – the King Tiger.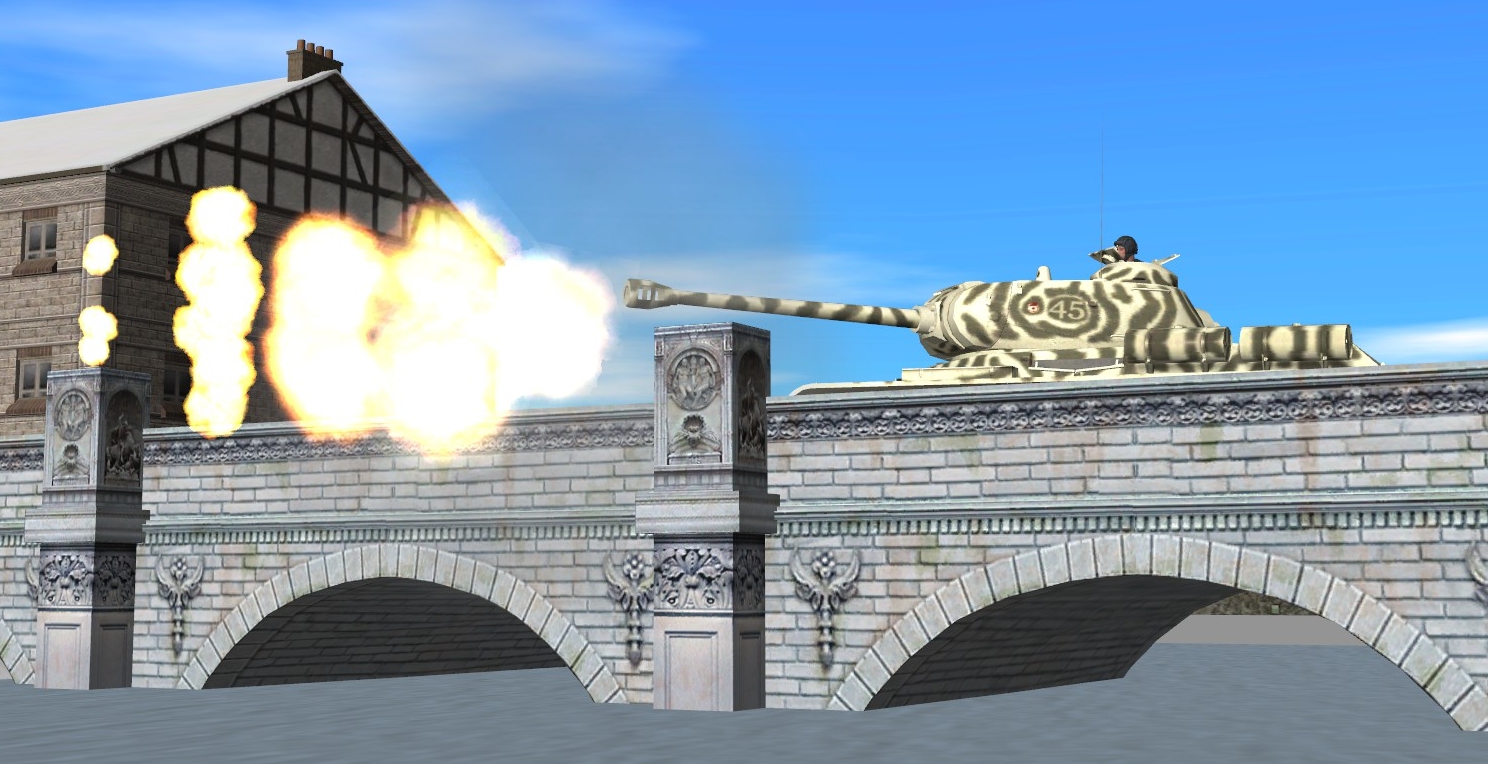 True, with the same number of AFV kills (Panther and Jagdpanzer) and six infantry scalps, the IS-2 was almost as deadly.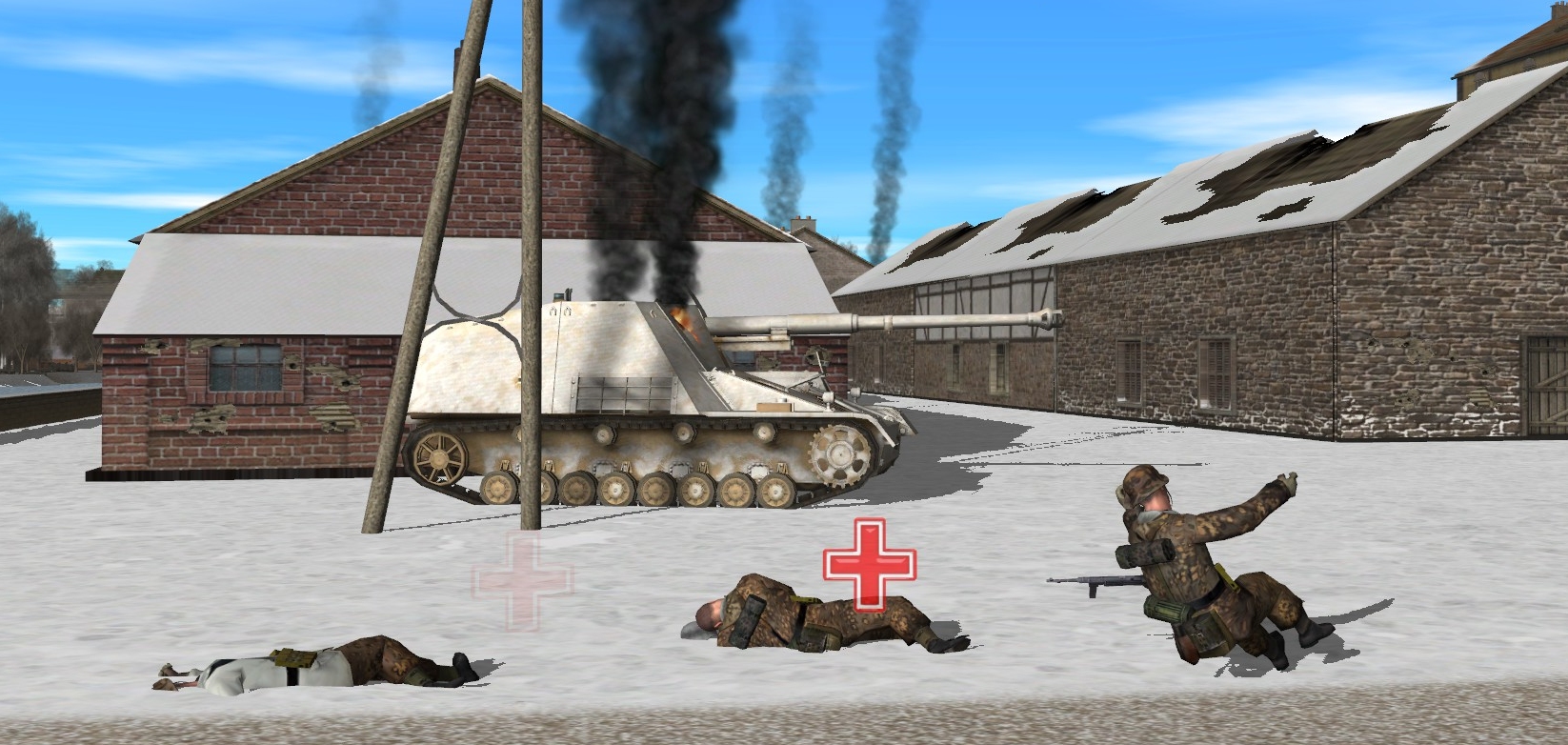 Amongst the footsloggers, it's a pair of Soviet units – the three-man scout team tasked with guarding South Bridge, and the two SMG sharpshooters accompanying the flamethrower operator – that dished out the most hurt (three kills apiece).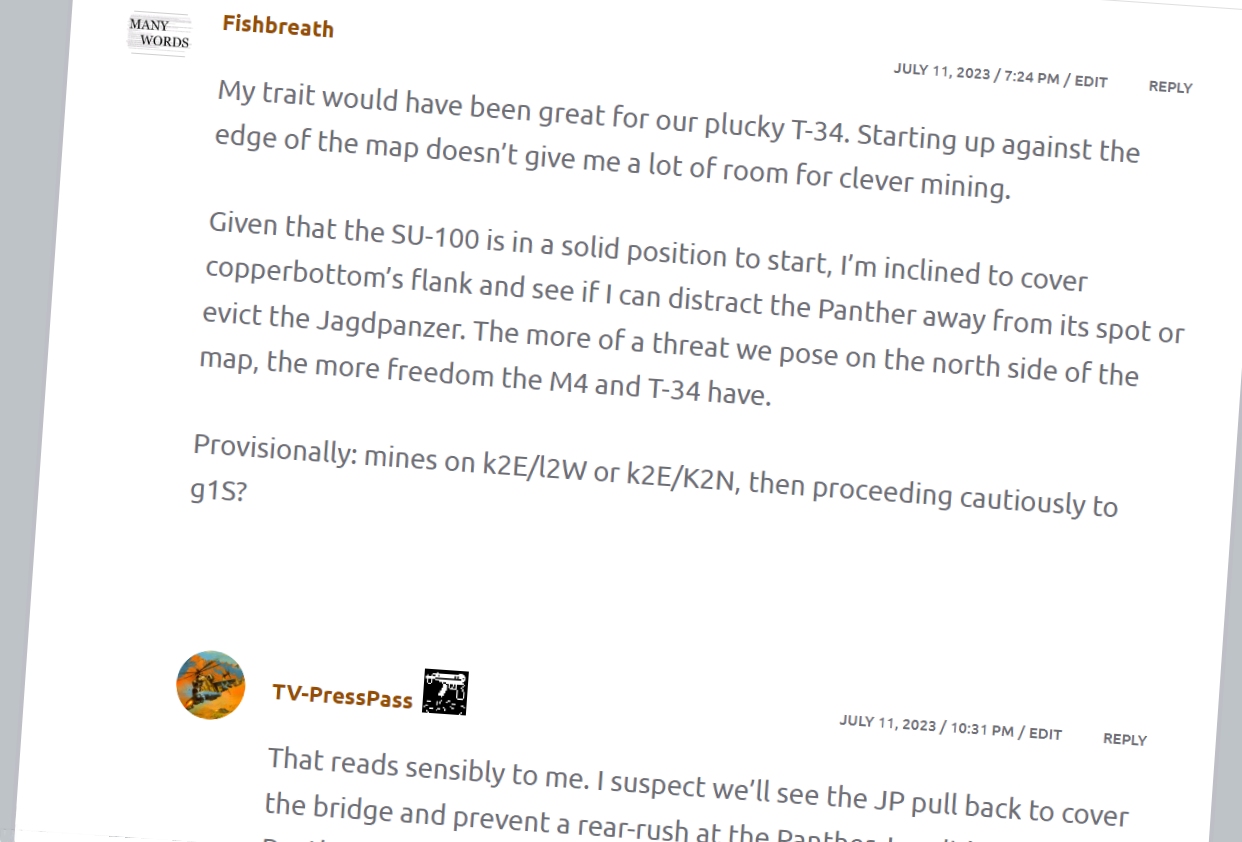 One of the less desirable consequences of this engine-stretching PvP Combat Mission experiment, was that, in order to maintain vital Fog of War, the tactical discussions of the two teams had to take place behind firmly locked doors. Now hostilities have ceased, there's no reason why those doors can't be thrown open. Visit the German mess room and its Soviet equivalent and you'll find more than 550 previously hidden communiques – the thinking, debate, levity, and occasional disagreements behind every unit movement and targeting decision.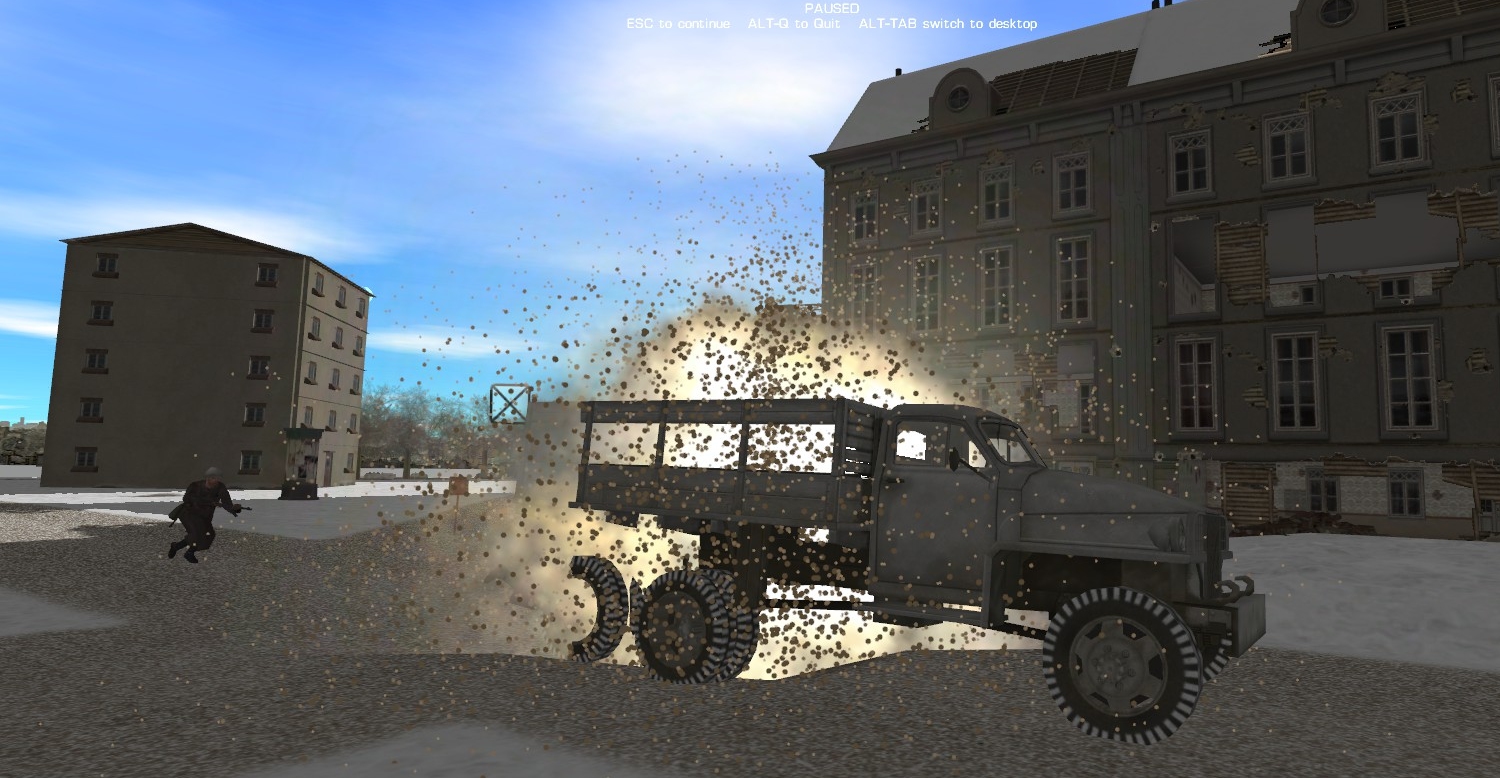 You'll also discover the 'trait' each Comment Commander was randomly assigned at the start of the game. Why did the Tiger stay buttoned for the entire duration of the scrap? Why did that Soviet truck explode 'for no reason' in Turn 14? The answers are all there.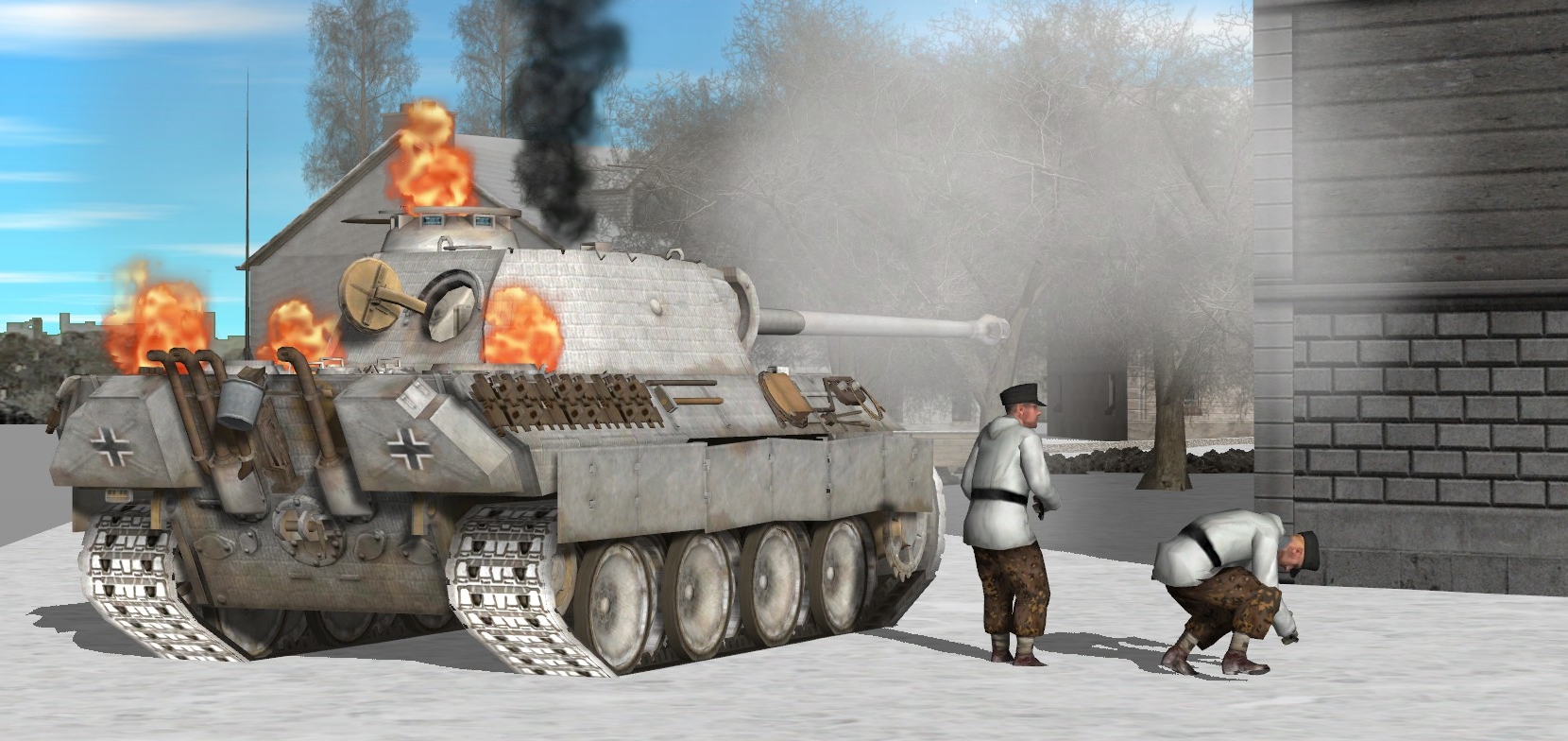 Gobser, the Cornerite controlling the Panther, arguably had to cope with the game's least helpful trait. An incorrigible 'lone wolf', he was compelled to play with his Panzer's radio switched off. Excluded from the German mess room, he knew as much/little about the intentions of the Tiger, King Tiger, and Jagdpanzer, as the enemy.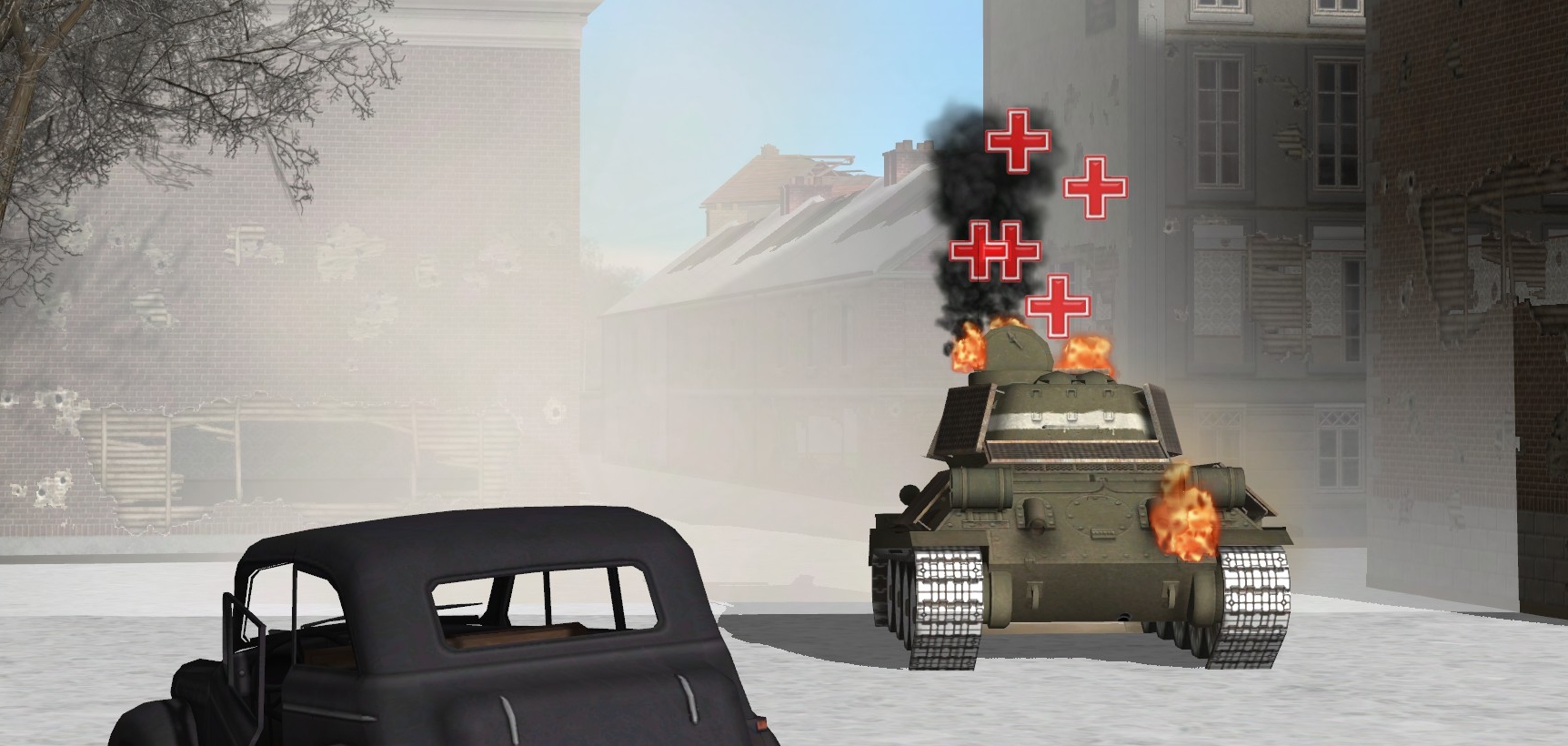 If the participants in the next play-by-comment CM game (almost certainly a traditional co-op PvE affair) are half as enthusiastic, thoughtful, and ready to take risks as a_monk, copperbottom, Fishbreath, Gobser, Oneknown, SunderLad, TV-PressPass, and VFRHawk, then it's sure to be a memorable affair. Thank you, Comment Commanders – until AFV losses sapped momentum and discouraged aggression in its latter stages, The Lions of Lodowice was splendidly lively/lethal.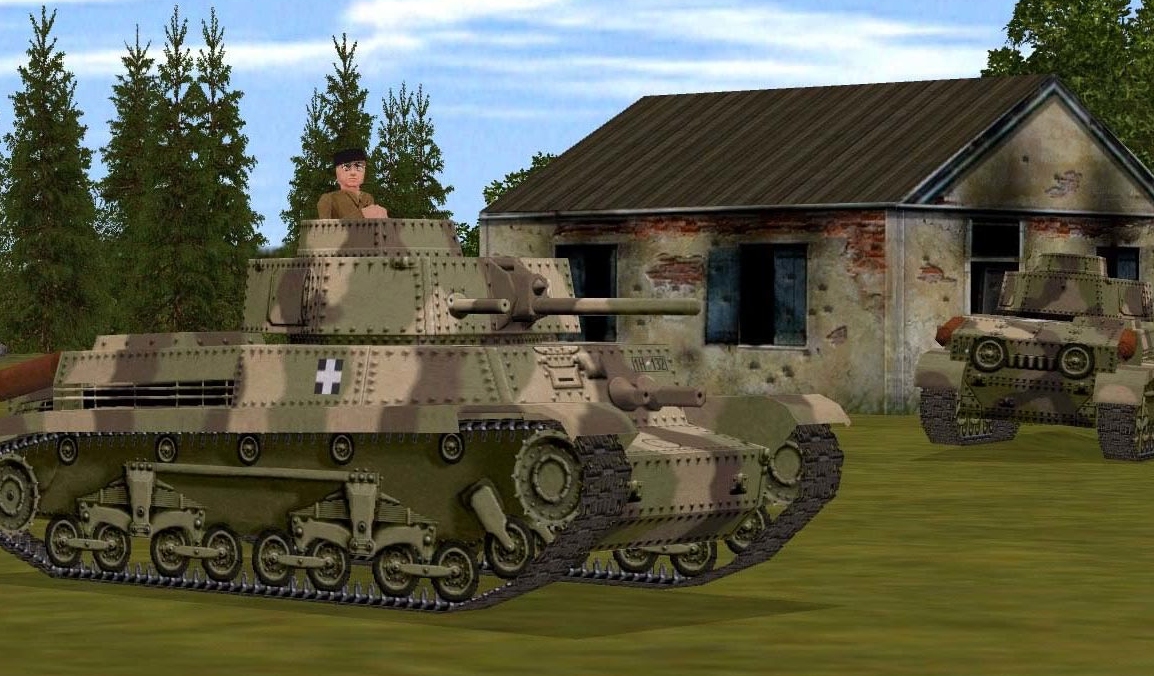 After five 'CMx2' games on the trot, I'm sorely tempted to use a first-generation CM title for 2024's play-by-comment clash. Don't be surprised if the next communal CM marathon has a Continuation War or an Operation Herkules backdrop.