A is for Abbreviated A2Z. My mammoth monthly news round-ups are on hold, but short, scattergun versions like this will appear from time to time
B is for
Beecarbonize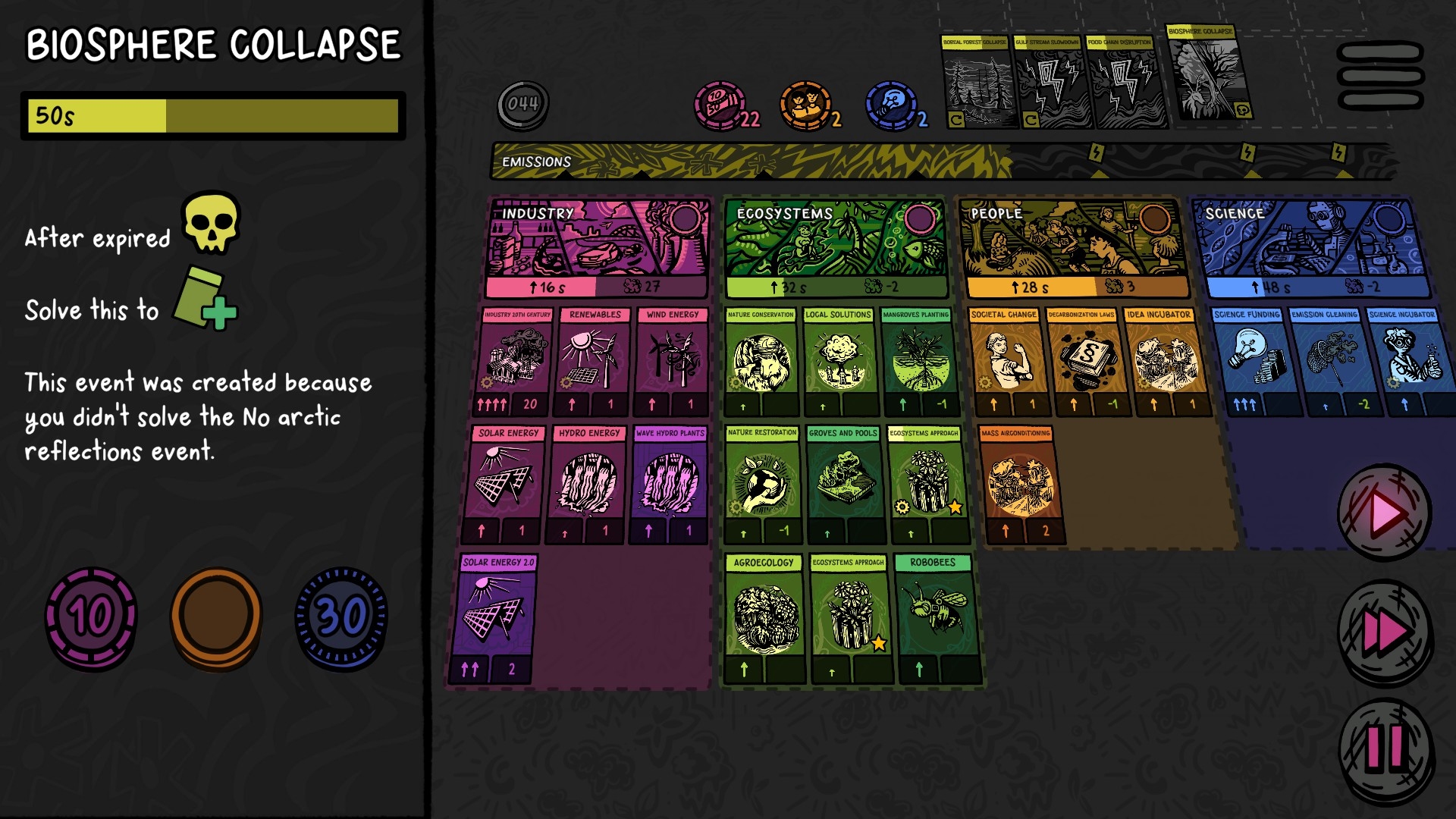 Because this pulse-hastening, thought-provoking freebie from Charles Games – the Czech outfit that gave us Attentat 1942 and Svoboda 1945 – is turnless, I reckon it conveys the urgency of the climate emergency better than genre-mate Fate of the World. As you hurry to unlock, purchase, and discover a combination of cards capable of arresting global warming without simultaneously sparking famine and wrecking the global economy, an emissions bar creeps steadily across the screen, generating distracting multi-stage 'events' that haemorrhage resources and threaten progress. Judging by the four failures I've overseen thus far, walking mankind back from the brink in this compelling crisis sim is far from simple.
D is for
Dithery destroyer dodging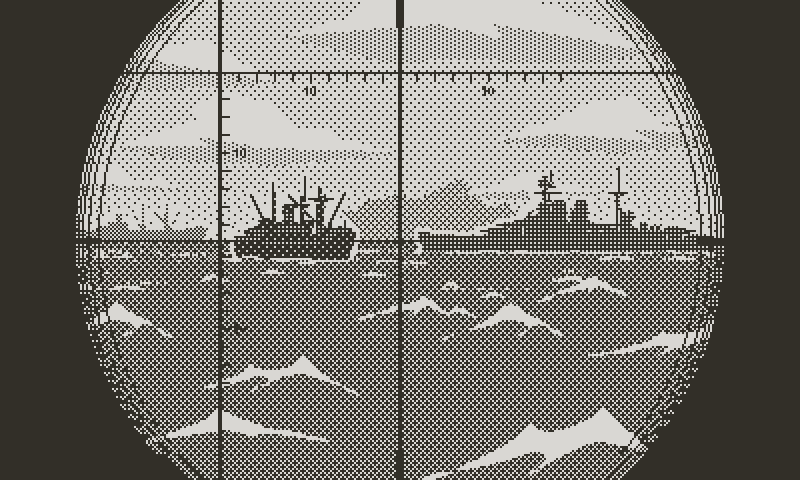 Owners of the Playdate, a 1-bit handheld games console that began shipping last year, have an improbably pretty U-boat sim to look forward to. As StephanRewind, the chap behind Atlantic '41, has an artist's eye, a keen interest in his subject matter, and an extensive knowledge of the genre, there's good reason to be excited. One aspect of the design not yet covered in the devlogs, is how the Playdate's singular side-mounted crank will be utilised. My money is on dive planes or rudder adjustment.
F is for
Football, Tactics & Glory: World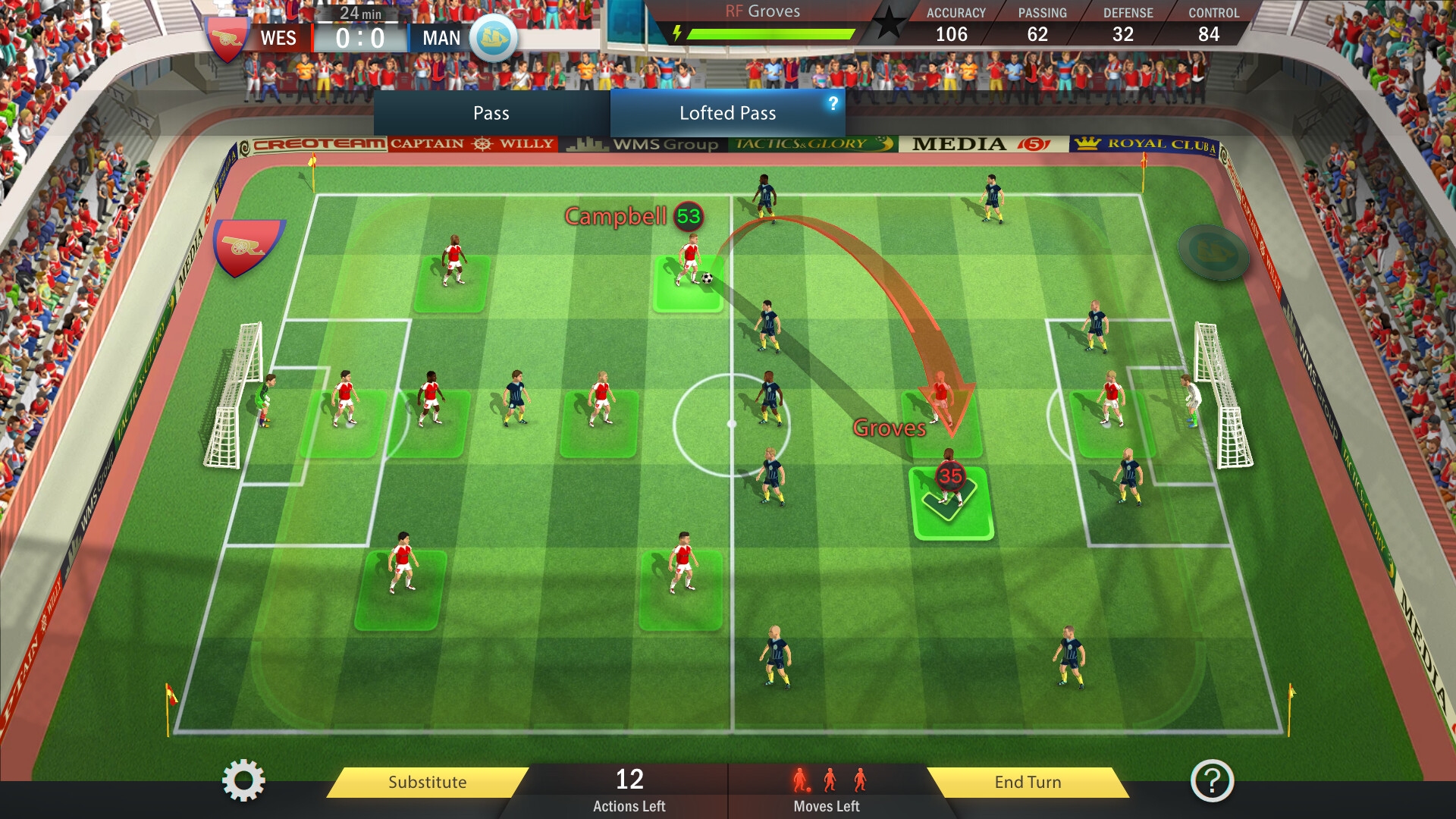 One of the few sports strategy offerings able to match Football Manager and Out of the Park Baseball for addictiveness is to get a sequel next summer. As its subtitle suggests, FT&G: World aims to broaden the horizons of armchair turf tacticians. Even if your players never earn caps and you never find yourself leading a national side, a new country-linked culture system promises to impact team building and match tactics in fascinating ways:
"Players have nationalities, which go beyond a mere flag in their profiles. Each country has its own football culture that influences the characteristics of its players. So, playing in Brazil will provide a completely different gaming experience compared to playing in Germany. The same applies to national teams: the characteristics of the players will affect the playing style of the national squads."
O is for
Oklahoma = okayish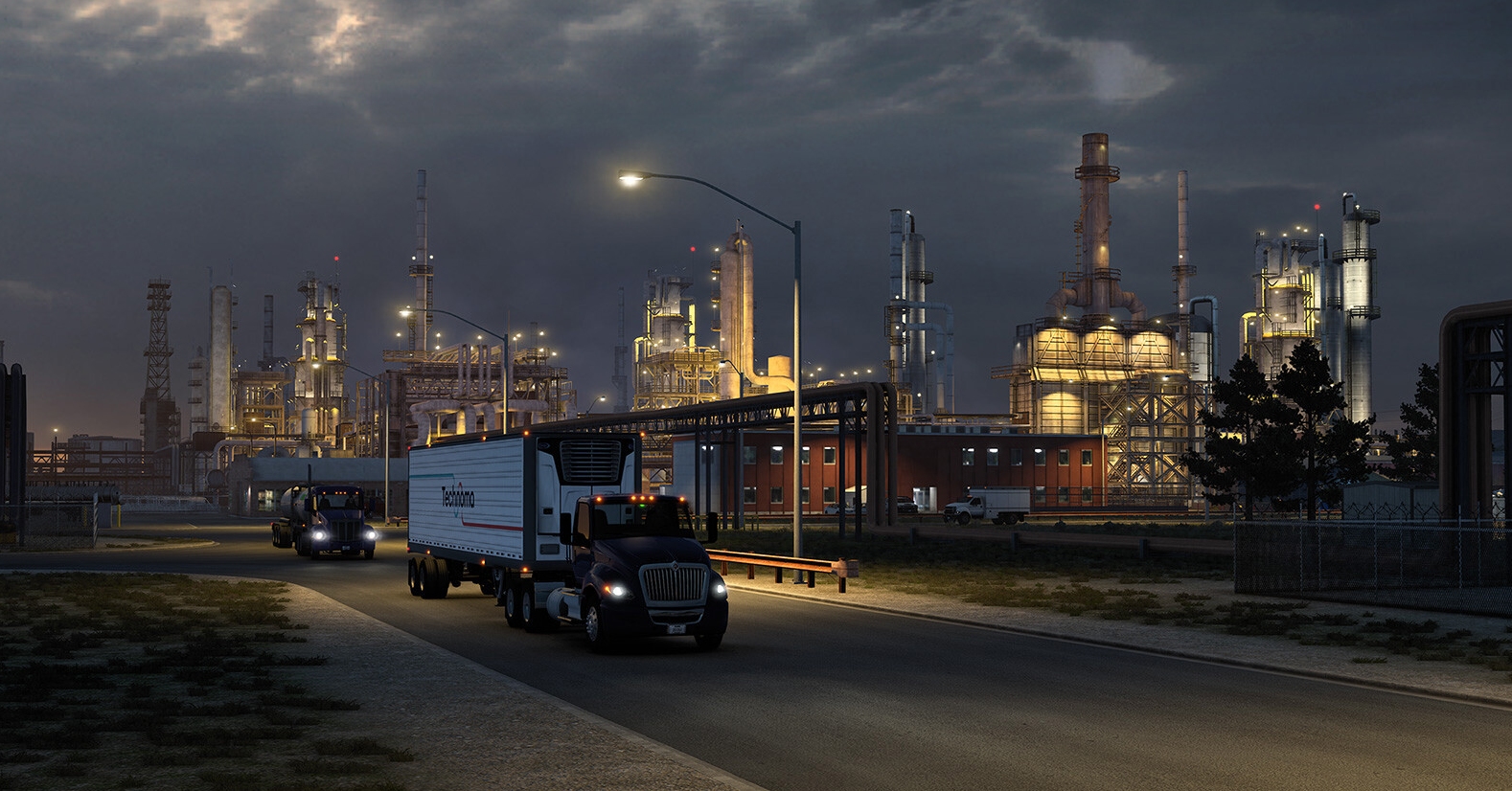 Perusing the Steam reviews, it appears the Sooner State won't be appearing in many 'Essential American Truck Simulator DLC' lists. Relatively small, showing signs of hasty completion here and there, and lacking tornadoes and a number of notable cities, the £10 add-on is currently generating around one red thumb for every three blue thumbs – not a stellar ratio.
P is for
Pacific theatre maps, please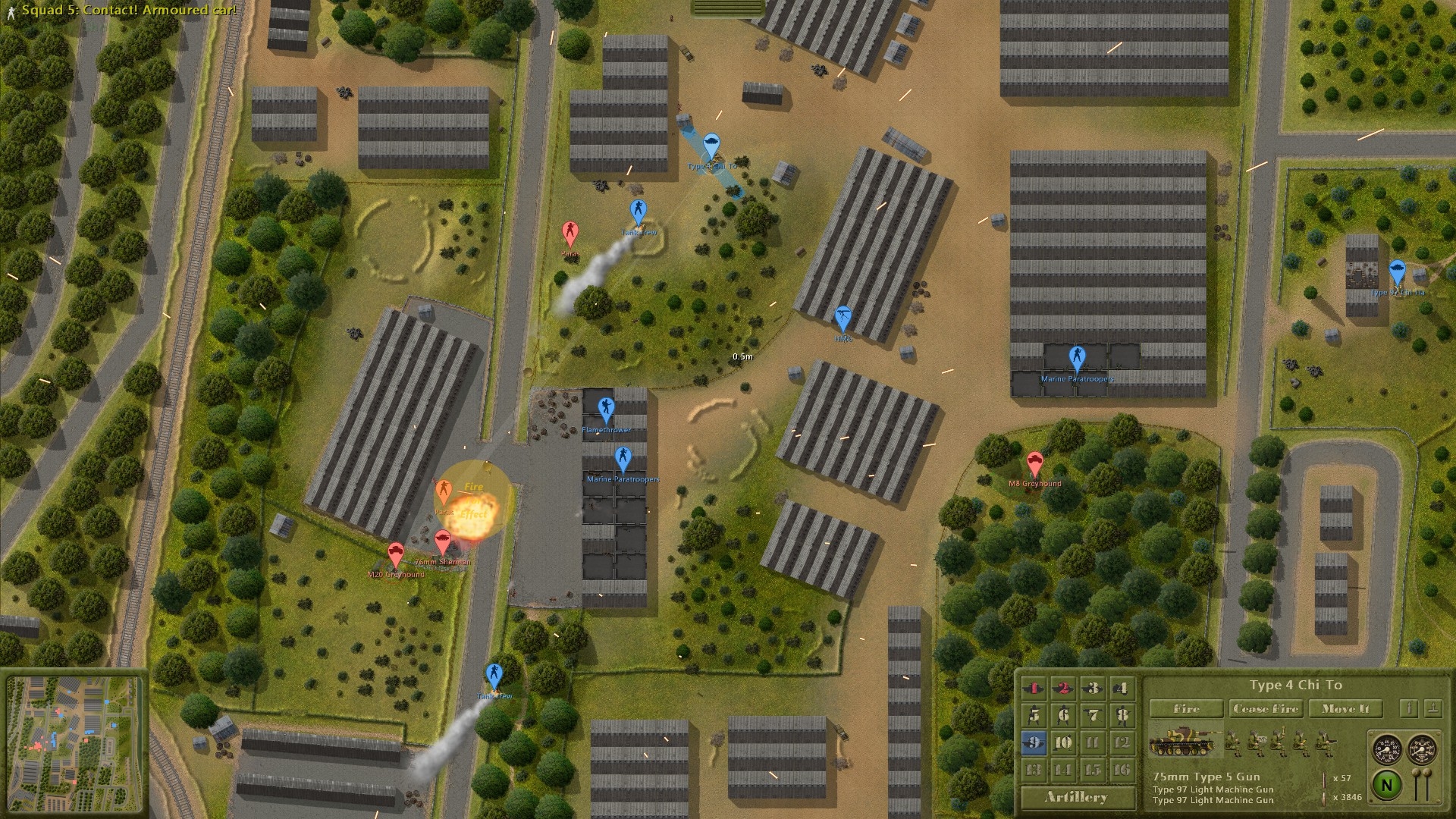 Veteran indie developer Sean O'Connor is tantalisingly close to delivering the PTO/Burma RTT that we never got from Atomic or Matrix. Currently, the Japanese forces he added earlier this year to his likeable Close-Combat-style WW2 RTT, must do their tussling on European maps via the skirmish generator. At least one member of Firefight's small but passionate fanbase would be pleased to hear jungle-festooned Asian and Oceanian battlefields are in the works.
Q is for
Quick tea card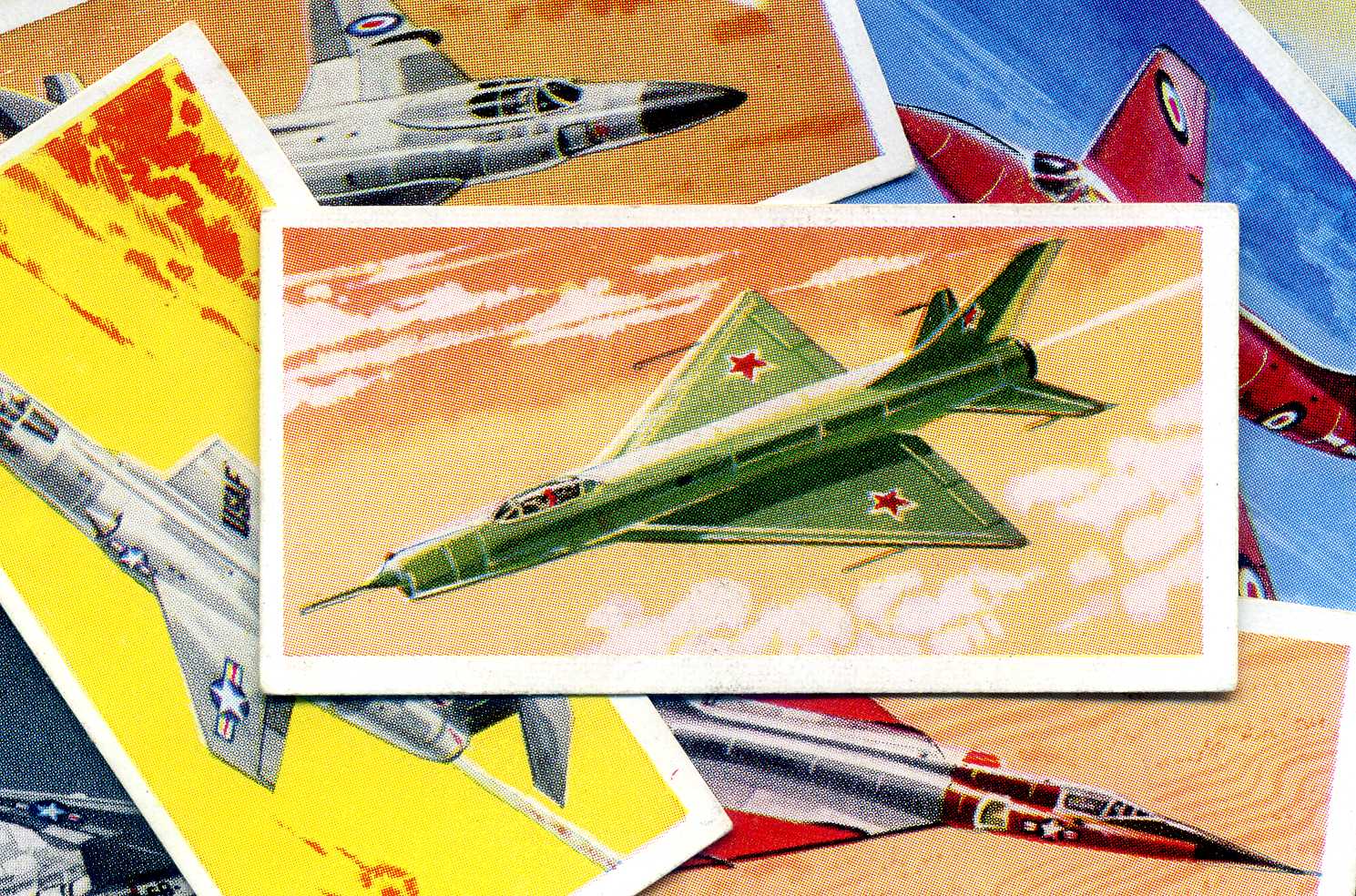 The Soviet record breaker depicted on this card from Lyons' 1960 set 'Wings of Speed' is described on the reverse as a Sukhoi "E-66". In fact the aircraft in which Colonel Georgy Konstantinovich Mosolov added 80mph to the world airpeed record in October 1959 was a MiG-21 prototype. Mosolov's tenure as the Mikoyan Experimental Design Bureau's chief test pilot ended in 1962 when he was forced to eject from a jet travelling at Mach 1.78. He survived, but the injuries he sustained ended his test flying career.
R is for
Rhino tanks, rockets, and recklessness…
…the (Arma 3) Spearhead 1944 trailer in a nutshell.
S is for
Screenshot from Prodigious Avian…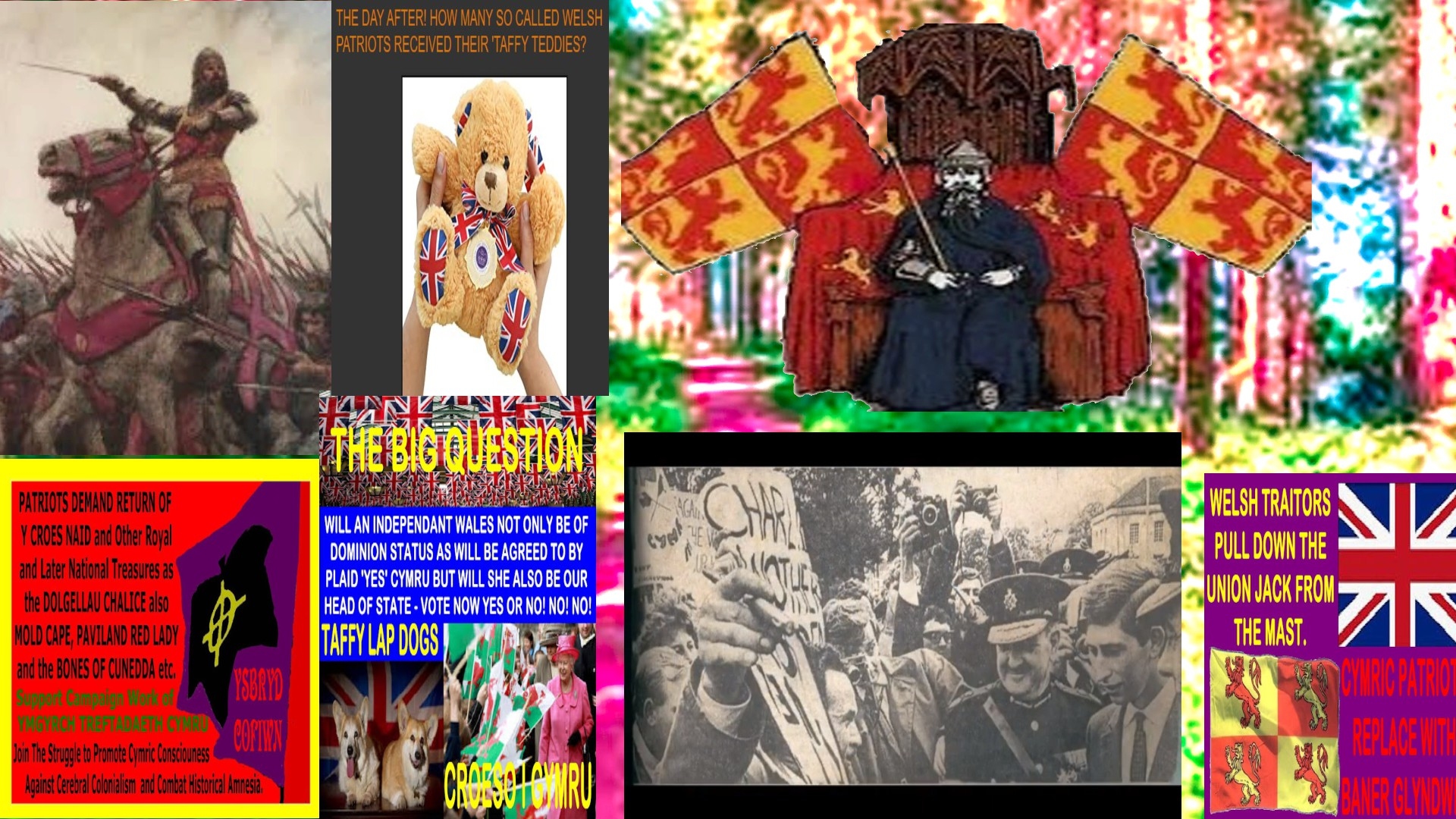 …a Steam offering (I can't quite bring myself to use the word 'game') that truly defies description. The trailers and cutscenes are downright extraordinary, and the theme – Welsh nationalism – intriguing, but, unfortunately, developer Owain Glywndr/Rhodri The Great/Llywelyn The Great/Lord Quercus is to arcade game design what I am to midwifery.
U is for
Unlucky thirteen

Attacks involving the Mark 13 torpedo in spectacular PTO wargame Task Force Admiral are likely to be disheartening affairs. The USN's first eel specifically designed for aerial launching, the unfortunately numbered Mark 13 went into service with around a dozen defects and was one of the reasons the equally woeful Douglas TBD Devastator failed to live up to its name during the Battle of Midway.