All nations need a 'Charles Games' – a game studio staffed by open-minded truthseekers, dedicated to exploring difficult historical subjects from multiple angles. Although your first playthrough of Svoboda 1945: Liberation is unlikely to last longer than three hours, chances are you'll be thinking about the stories it tells and the issues it raises for weeks to come.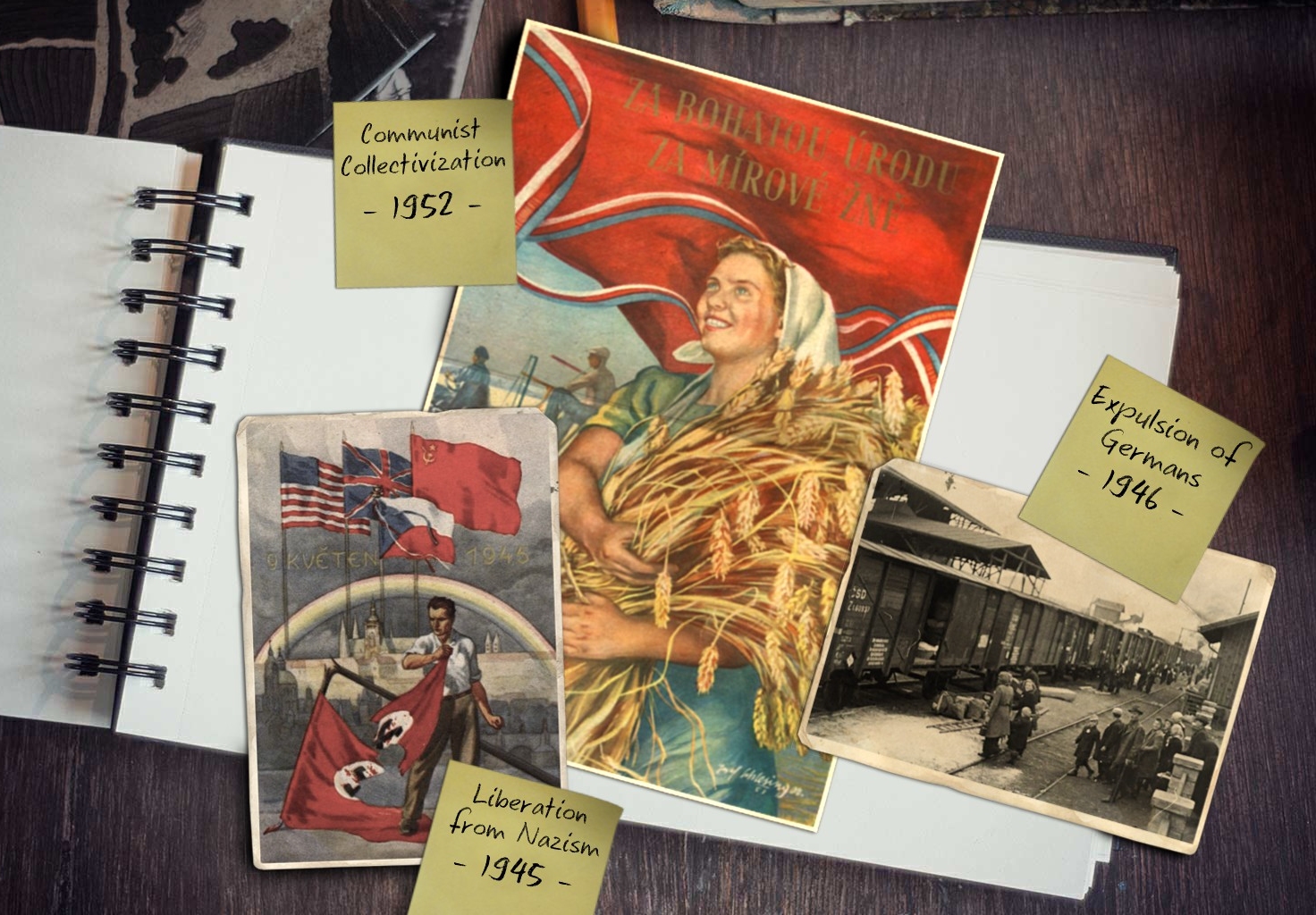 Those overlapping stories tumble from a cornucopia of cartoons, period documents, old newsreels, interactive FMV interviews, and mini-games, and centre on a village in the north-west of the Czech Republic haunted by events fifty years young.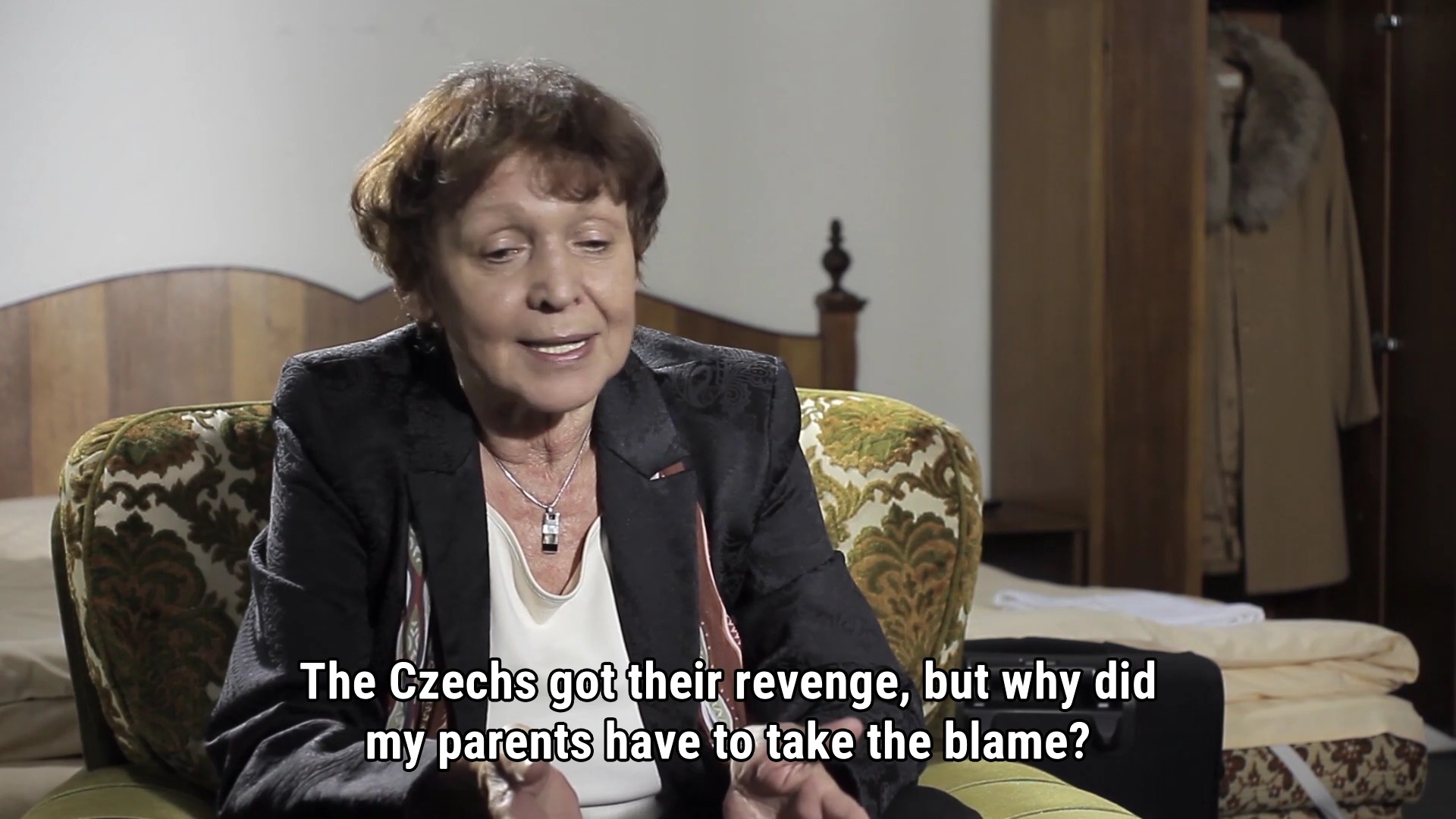 For some residents of 'Svoboda', liberation from Nazi rule marked the start of an ordeal rather than the end of one. Of the half-dozen or so historical strands this £11 offering deftly intertwines, none are more politically sensitive in the dev's homeland or little-known outside it than "divoký odsun" ("wild transfer"*) – the sometimes fatal vengeance meted out to tens of thousands of Sudeten German civilians in the immediate aftermath of WW2.
* Even the term used is controversial. Some think "divoký vyhnání" ("wild expulsion"*) is more appropriate.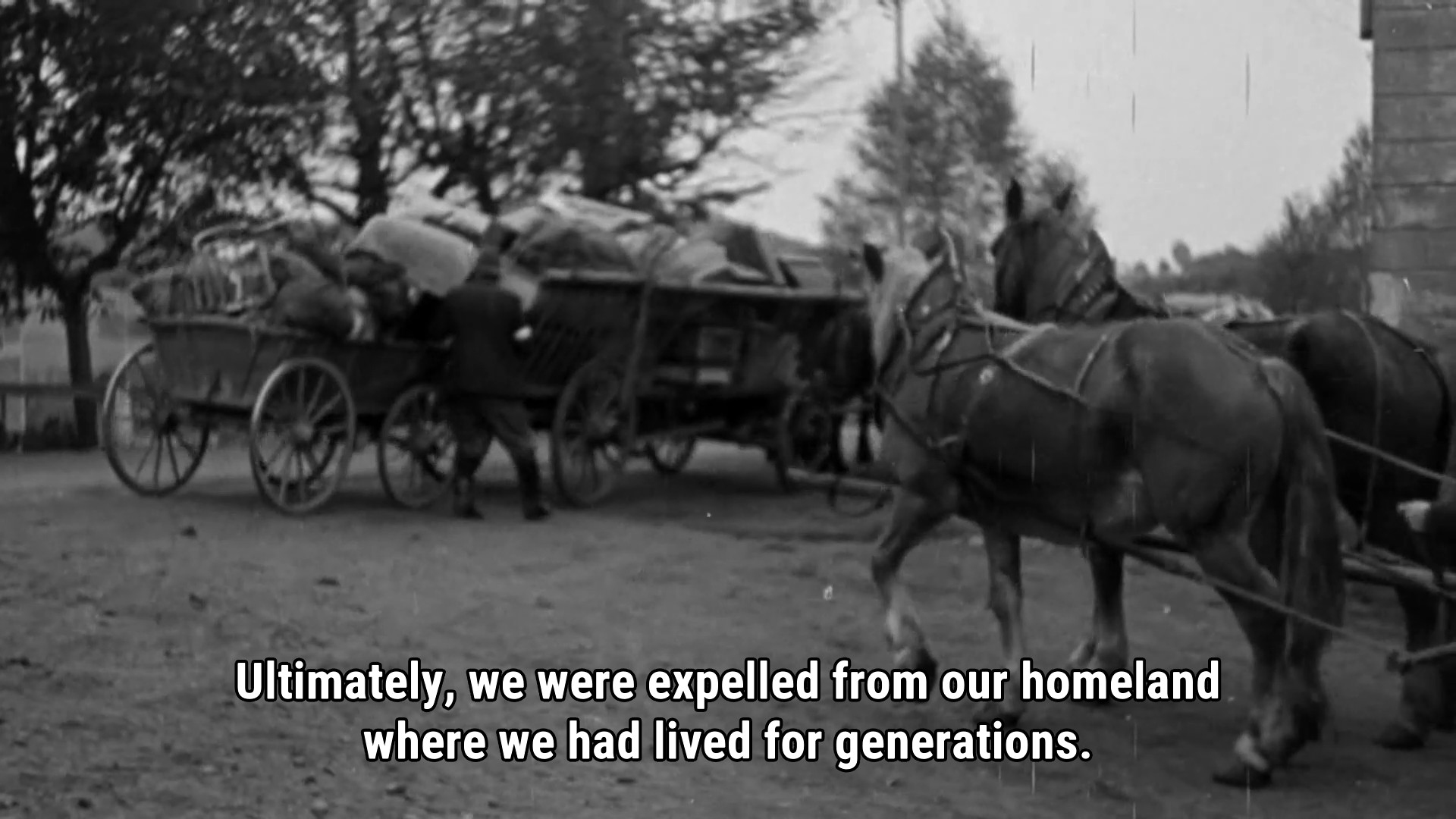 Driven from their homes by gun-wielding paramilitaries and soldiers of the Czechoslovak Army, some 'German' Czechs survived gruelling marches to cross the border into Austria or Germany. The not-so-lucky ones finished-up in disease-ridden concentration camps, slave-labour gulags, and unmarked mass graves. Understandably, the short-lived democracy, and Communist regime that followed the brutal Nazi 'Protectorate', were keen to draw a veil over the massacres, rapes, and other human rights abuses. It wasn't until Bohemians, Moravians, and Slovaks regained free speech in 1989, that the subject could be openly discussed.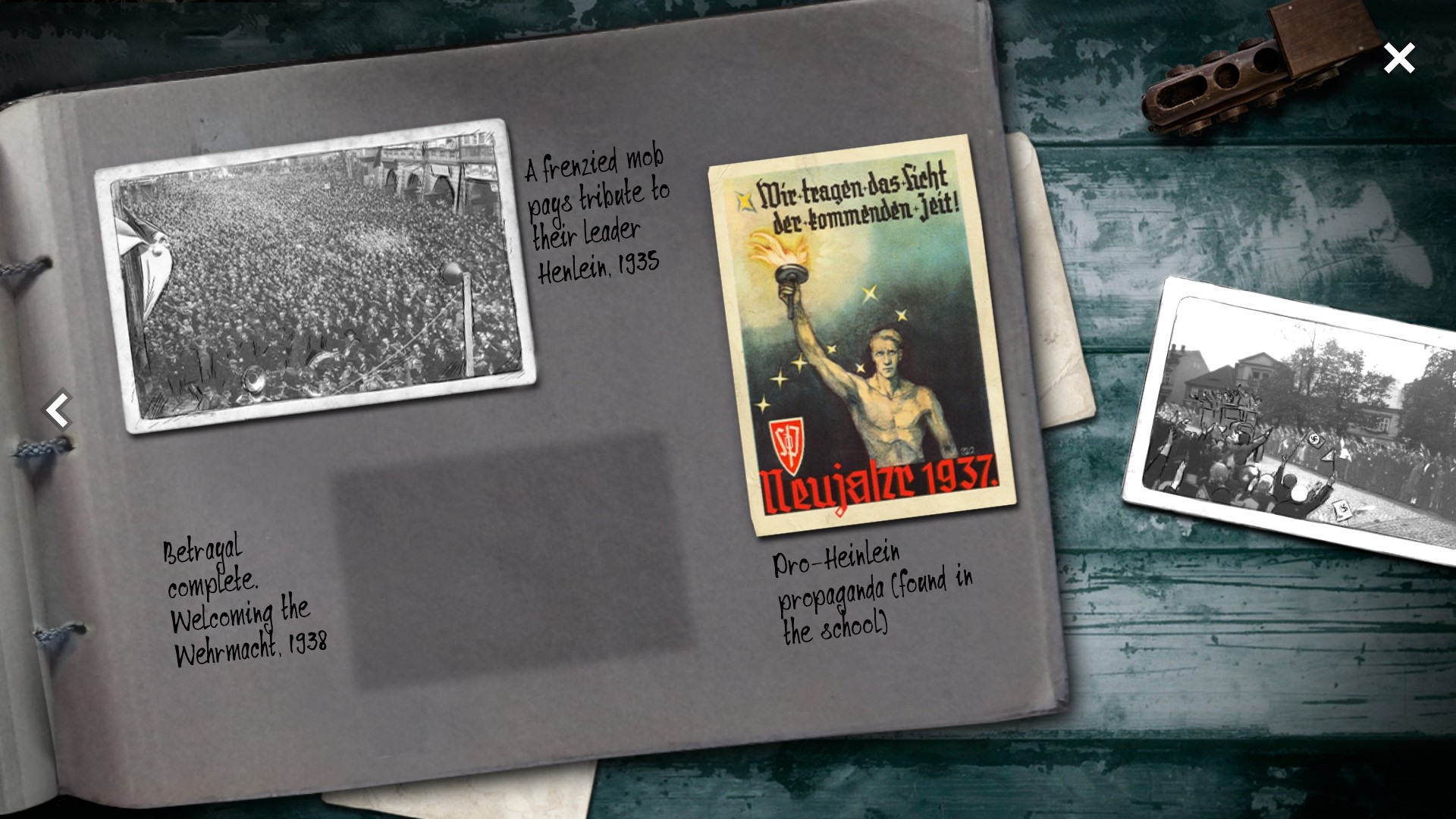 While some players – especially those who've read Gerta (more on which in a moment) – may end up wishing the entire game was devoted to examining "wild transfer" and the systematic, state-approved expulsions that followed, I found Svoboda's other preoccupations equally interesting.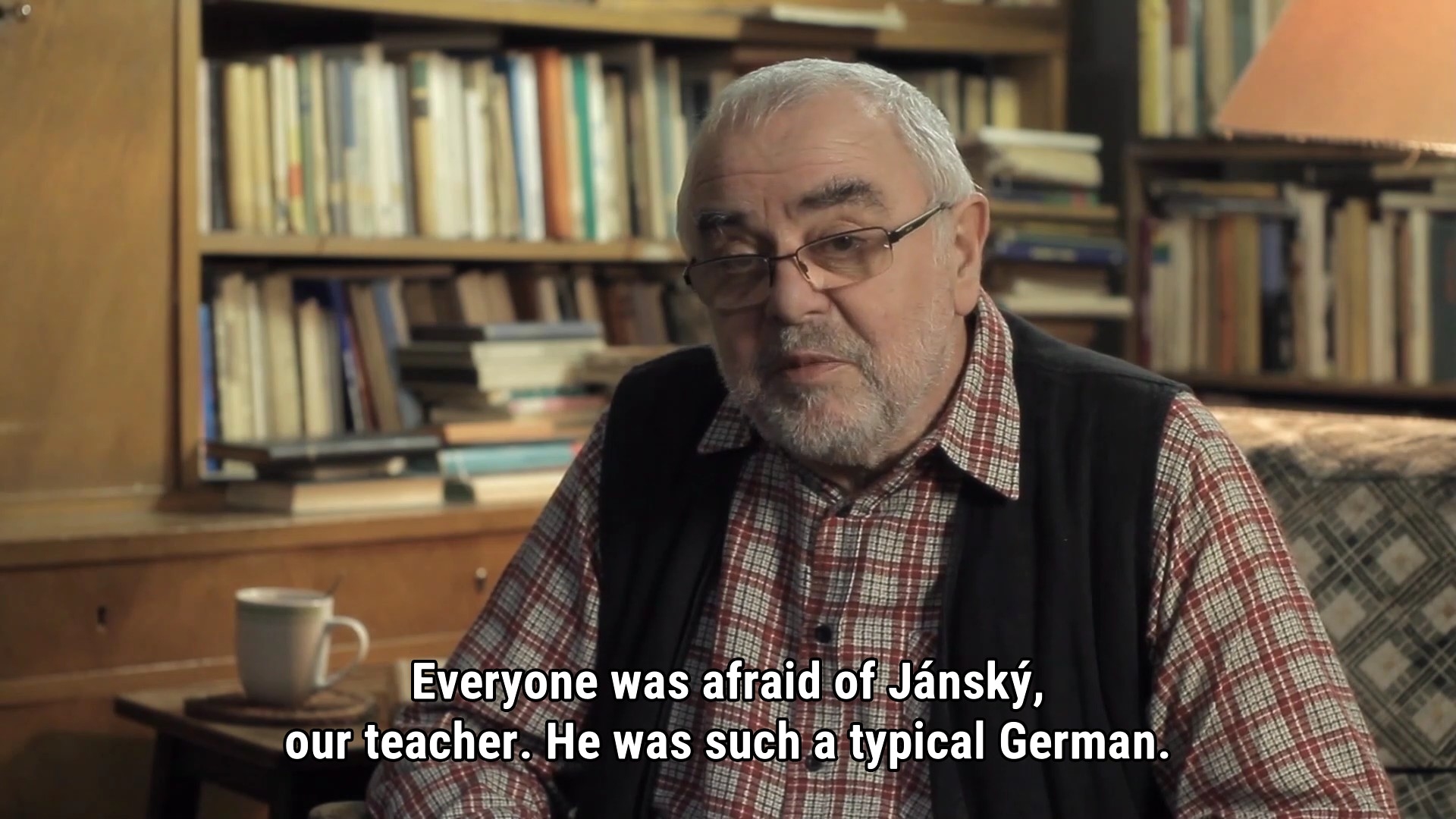 Chatting with the seven main characters in the guise of an official on a fact-finding mission (a local wants the threatened-with-demolition school to be preserved) made me realise there were gaping holes in my knowledge of 20th Century Czechoslovak history.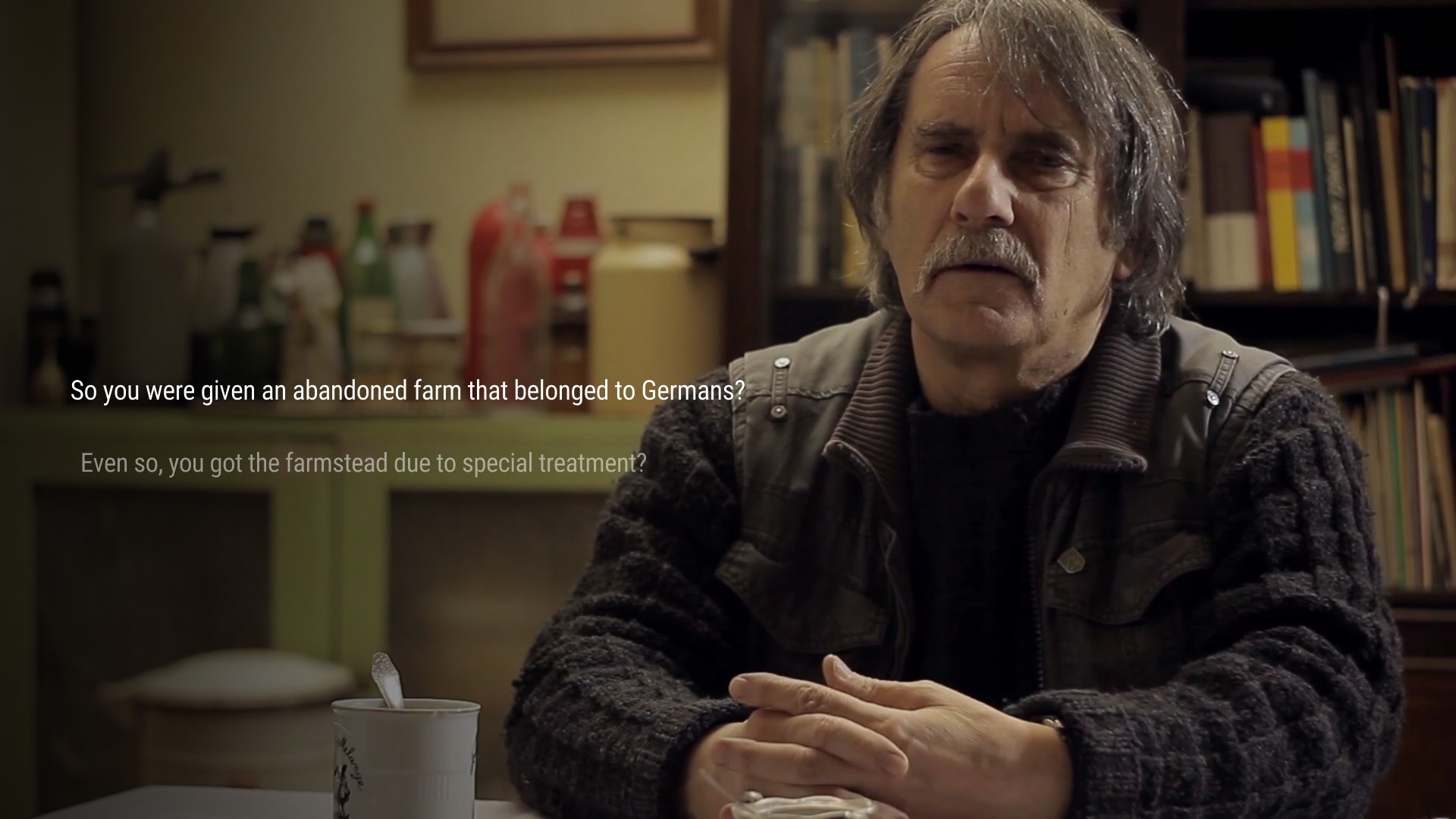 Who were the Volhynian Czechs and why did so many of them end up occupying houses vacated by Sudeten Germans? How was collectivisation introduced and what did it mean for country people? Who was Konrad Henlein? In a classroom or lecture theatre context, questions like these might have sent me to sleep. Because in Svoboda we see the answers etched into the troubled faces of living, breathing contemporary* interlocutors, the history captivates and percolates.
* The game is set in 2001.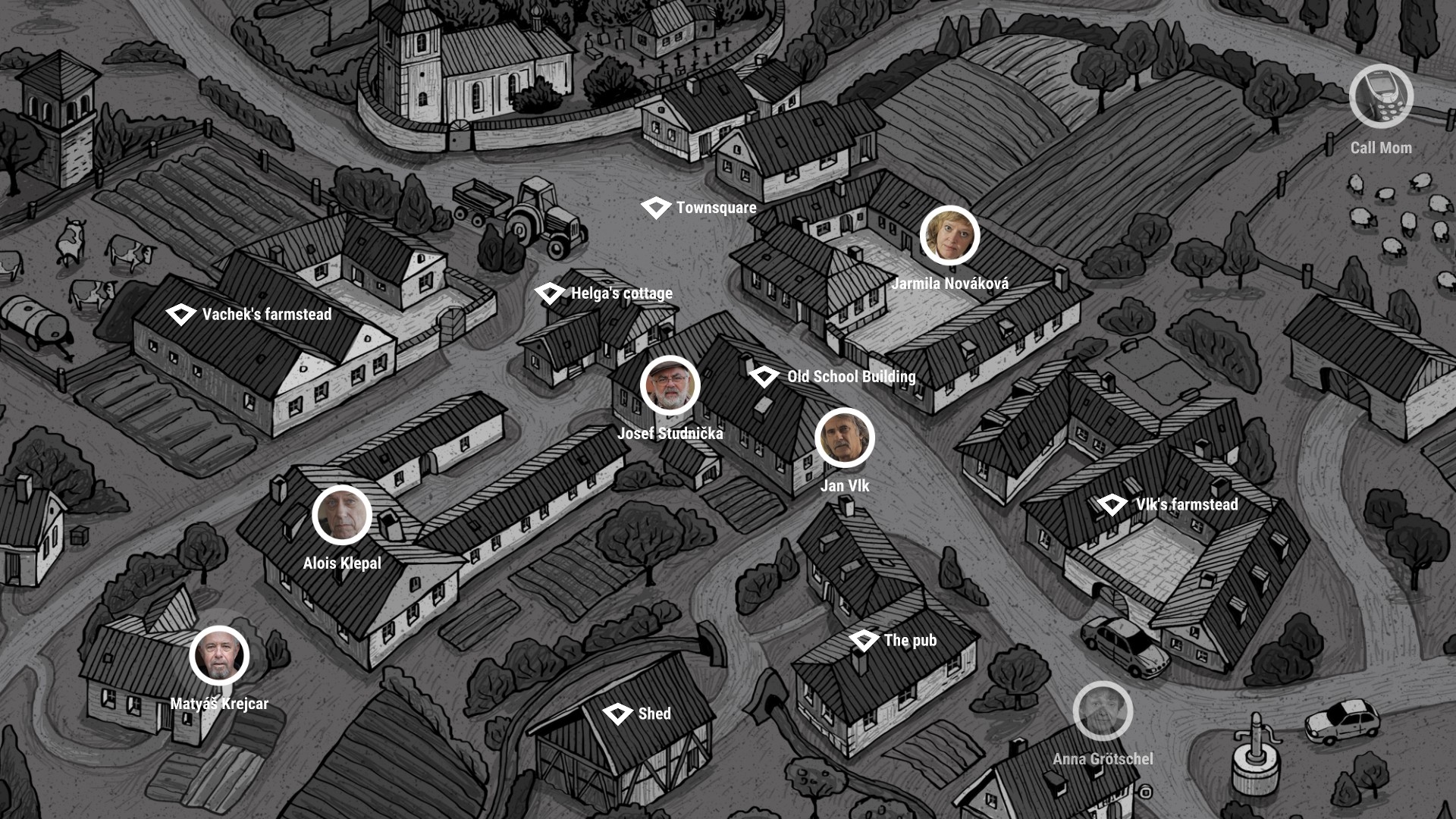 A lot of work has gone into ensuring Svoboda's characters aren't clumsy stereotypes. With the help of historians from the Czech Academy of Sciences, Charles Games "sifted through hundreds of real stories and fates". Plausible amalgams of these testimony providers rather than pantomime victims and villains, Jan, Anna, Jarmila et al are generally talkative, but choose an insensitive question or crass response and you can find yourself on the street, contemplating the village map again.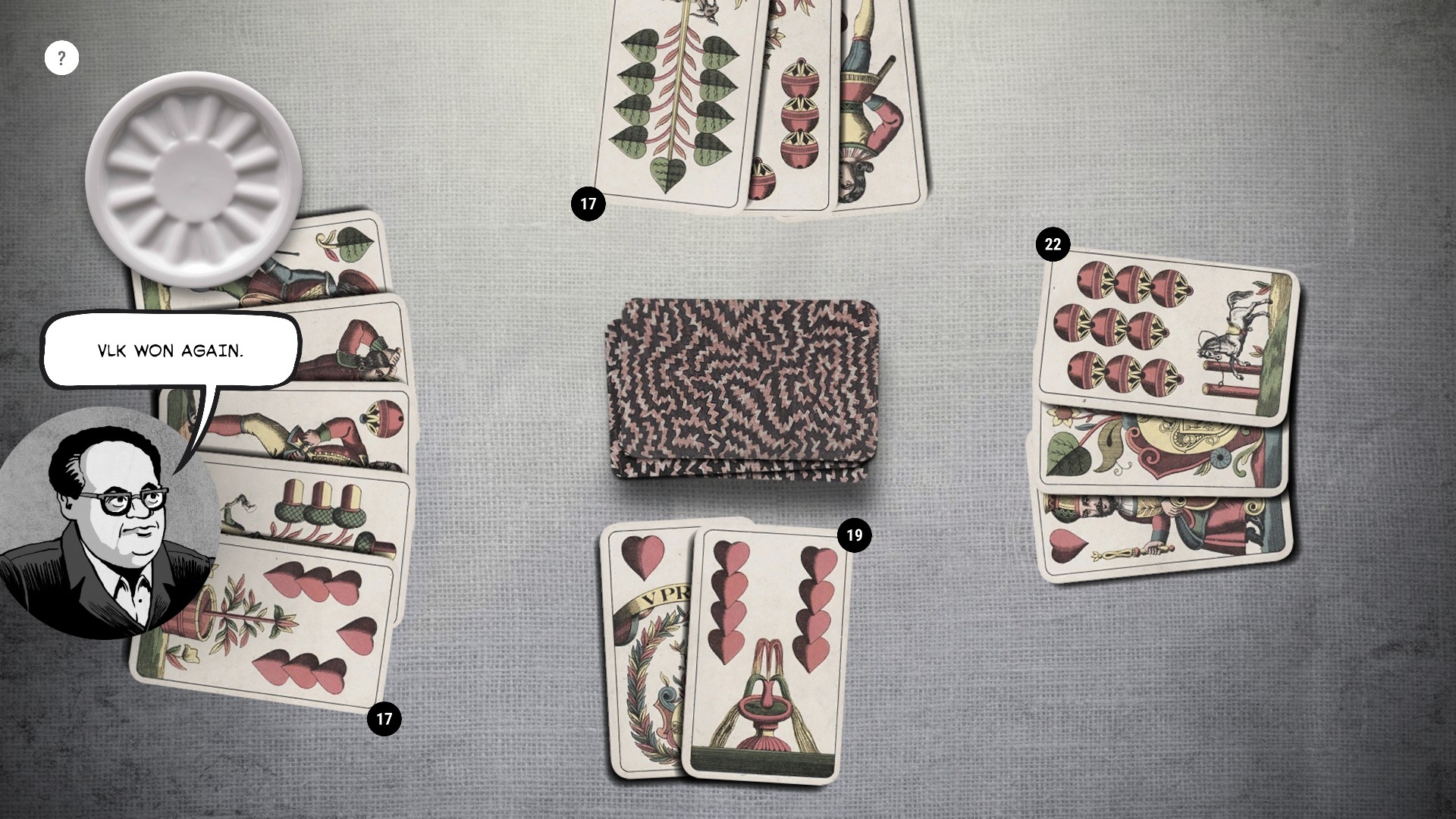 Like the interrogations, the mini-games are on the whole pretty forgiving. Only one of the six embedded diversions puts up serious resistance, and there's a good reason for its orneriness. I wasn't a fan of the internal puzzles and card games in Attentat 1942, Charles Games' last effort. This time, because interludes like the pub pontoon session and the farm management TBS align so well with the theme, I enjoyed them much more.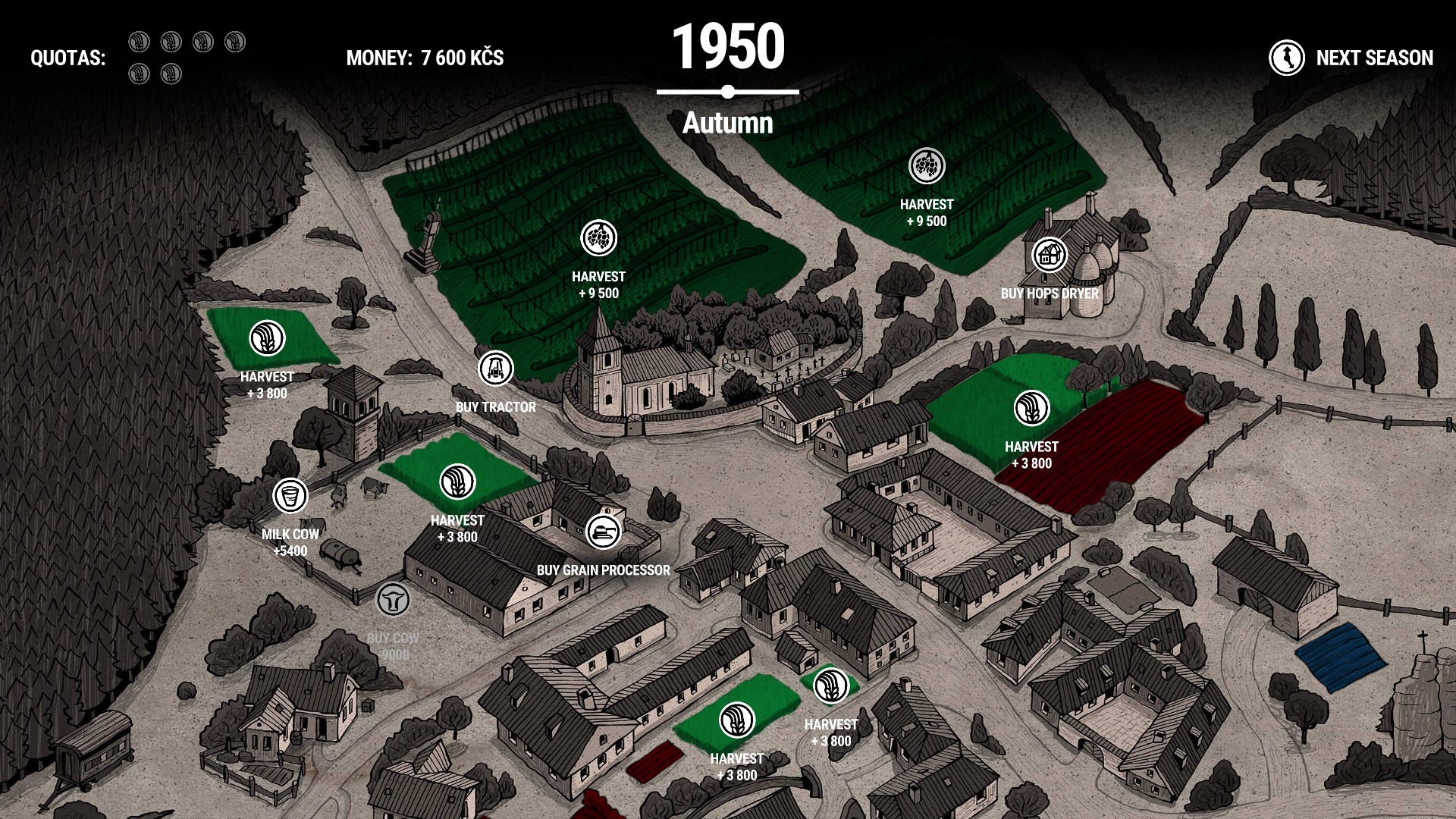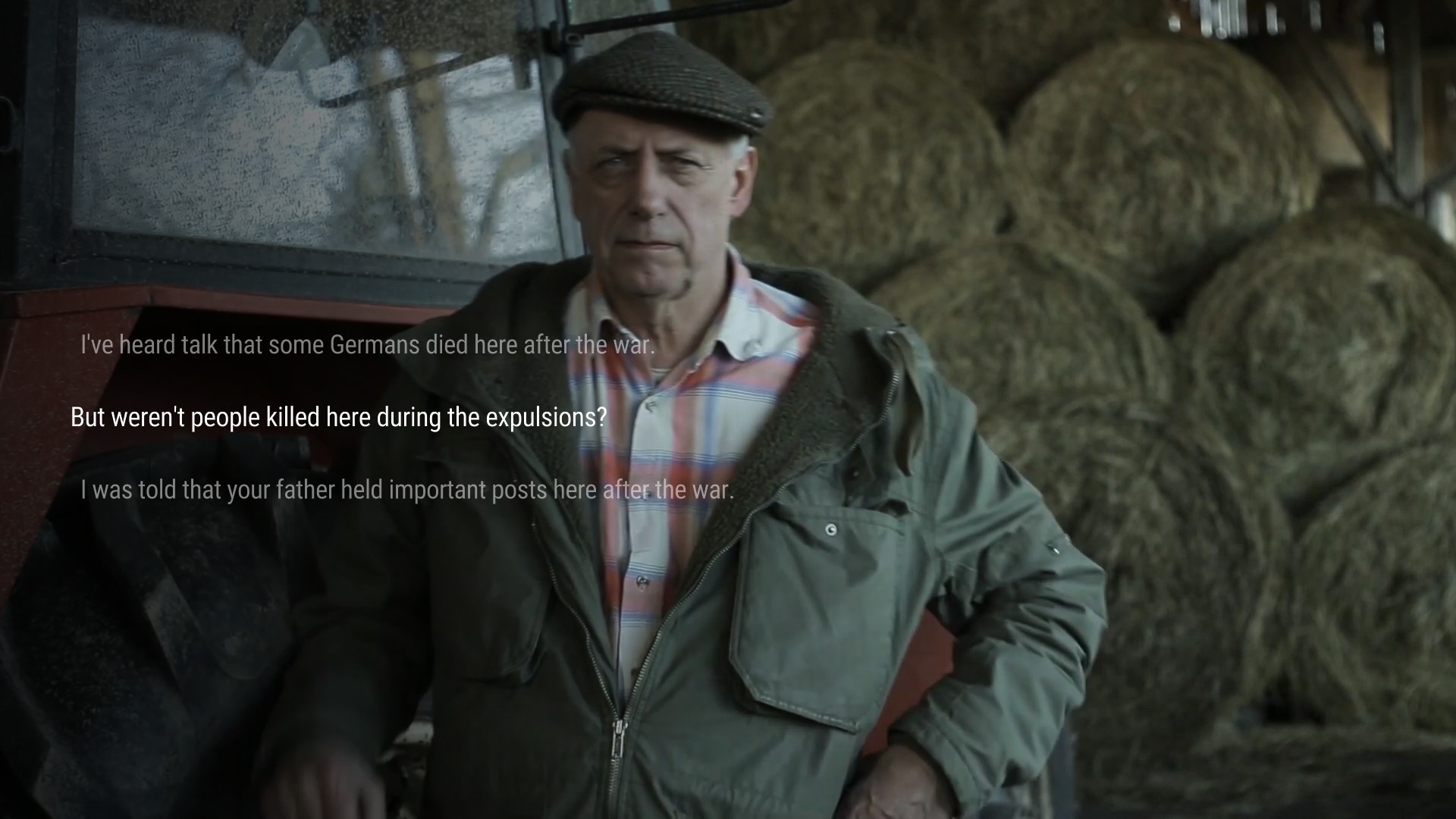 Don't expect much in the way of action, tension, or soul-searching from the contemporary storyline. Wisely, the Praguers haven't allowed the nicely cast main characters or historical dramas to be upstaged by the player character or any Bad-Day-at-Black-Rock-meets-Midsomer-Murders cobblers. Spoiler warning: Alois Klepal, the farmer/businessman who believes that the school should be torn down and the past forgotten, doesn't – thank goodness – attempt to curtail your investigation with pitchfork or cider press. The Luger in the local museum doesn't go missing the day after you turn up.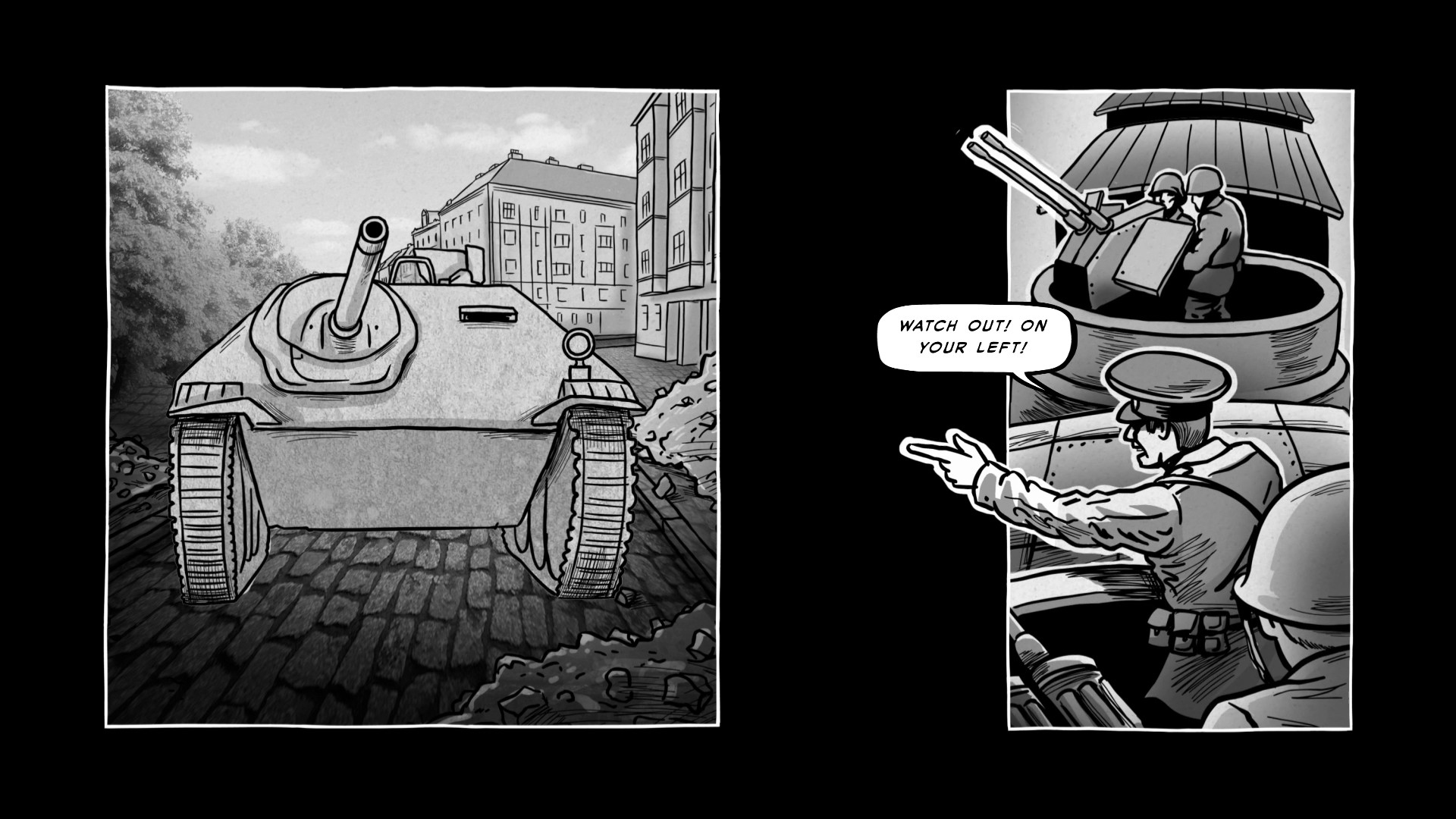 I embarked on a second playthrough not because I wanted to take a tempting narrative path that I'd rejected the first time, but because I suspected characters still had secrets to share. My hunch proved correct. Amongst the unseen portions I unlocked on my second run, was an entire anecdote sequence related to the Prague Uprising.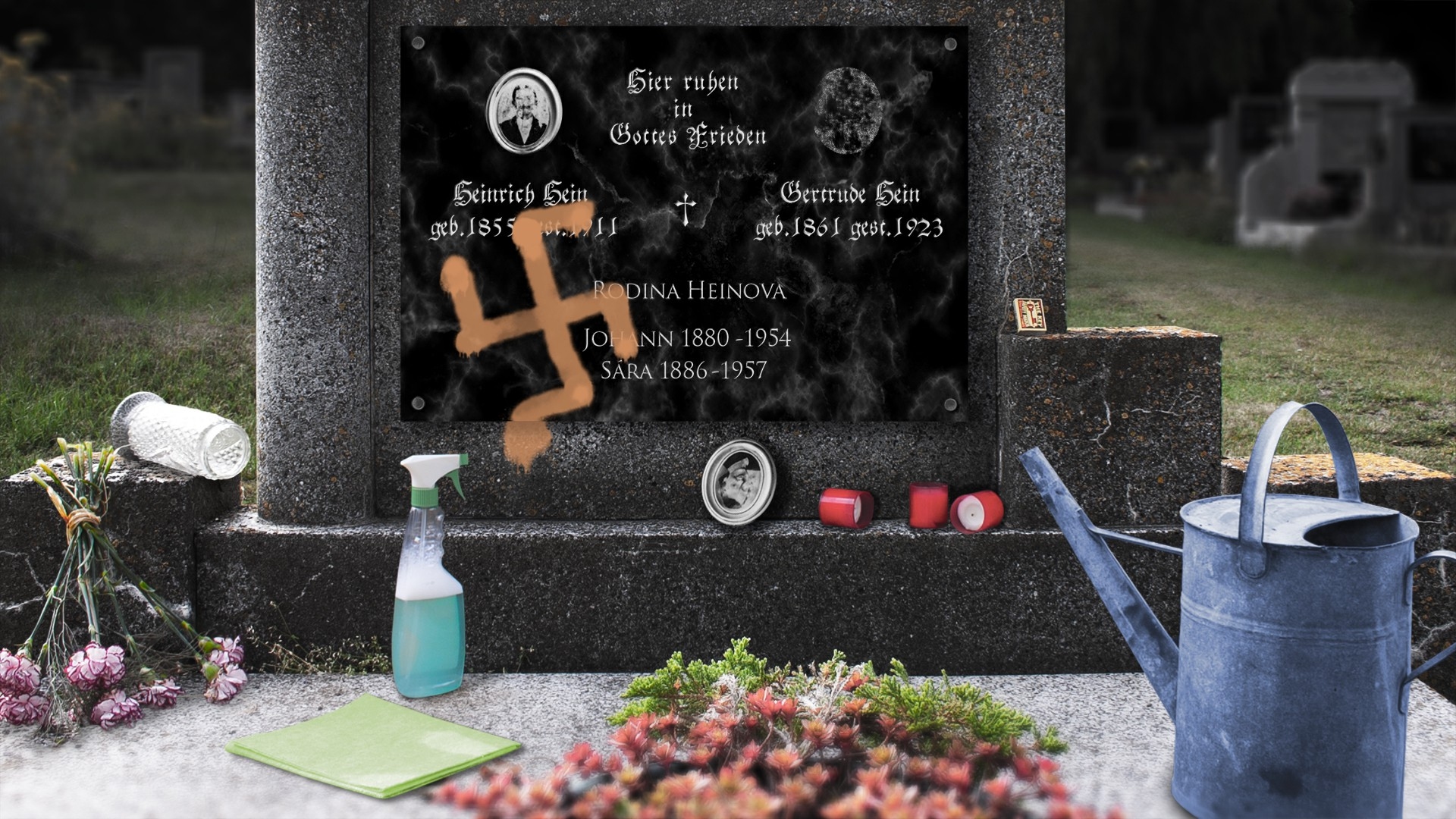 The most damning thing I can say about Svoboda is that it might feel a tad superfluous – desiccated, even – if you've read Kateřina Tučková's brilliant 2009 novel, Gerta.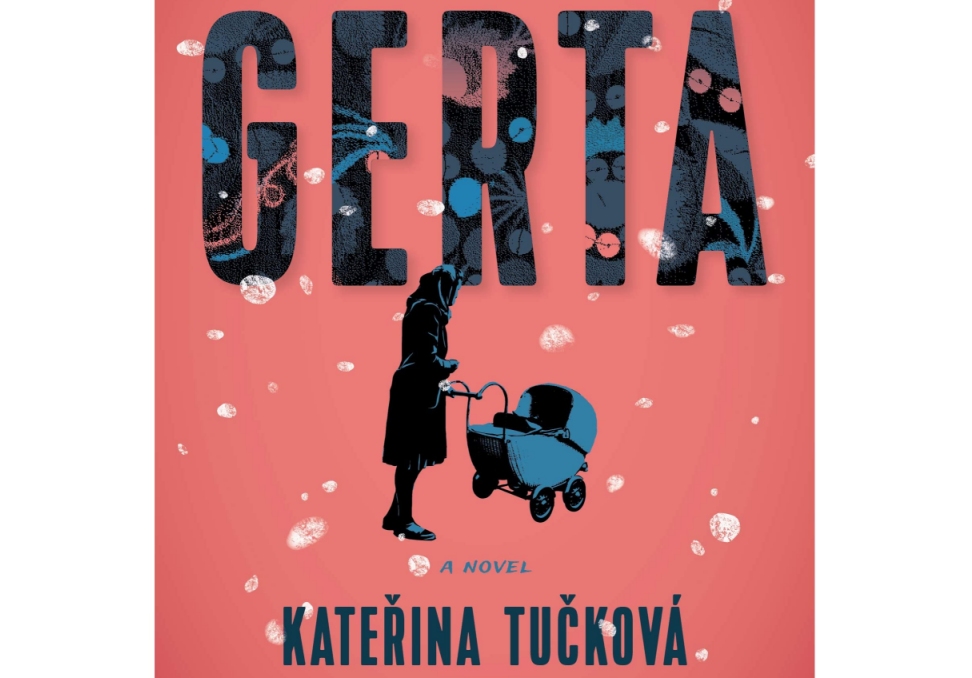 Recently translated into English (in my opinion, extremely well), Gerta, in contrast to Svoboda, confronts its readers with the full horror of "wild transfer". We accompany the titular character, a young mother, on the Brno death march. We find out what it meant to be a loathed, homeless 'Sudetendeutsche' in post-war central Europe. Tučková reminds us, should we need reminding, exactly what life was like for the 'politically unreliable' in Socialist Paradises such as Czechoslovakia.
Gerta is Svoboda on steroids. More characters, more history, more insights, more emotion. I preferred the novel for those reasons, but have Charles Games' memorable eye-opener to thank for engineering the introduction.