Ten seconds into this turn's sixty-second action phase, the two tanks involved in last turn's surreal square dance meet again. Although both gunners are expecting trouble and, on paper, are equally adept, it's the triggerman ensconced in the…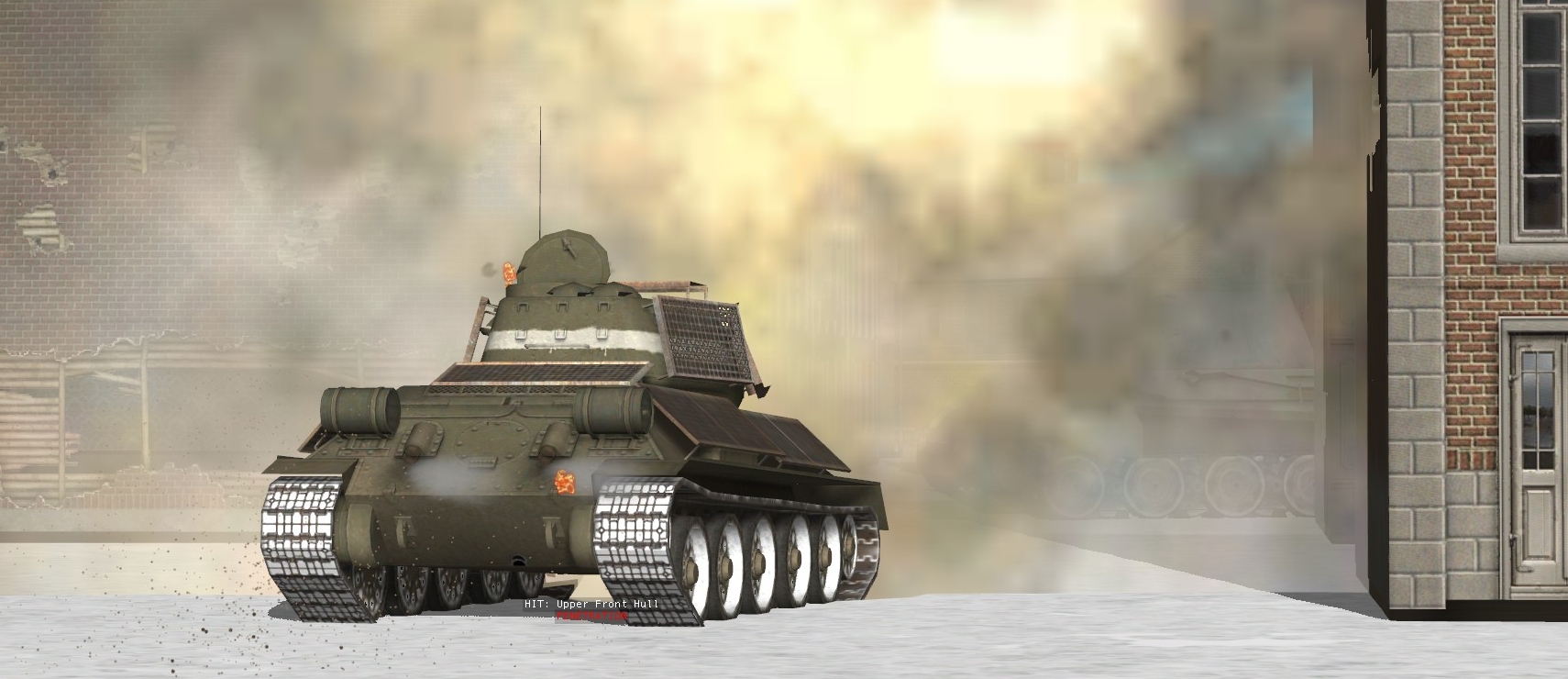 …the Henschel turret that is quickest on the draw.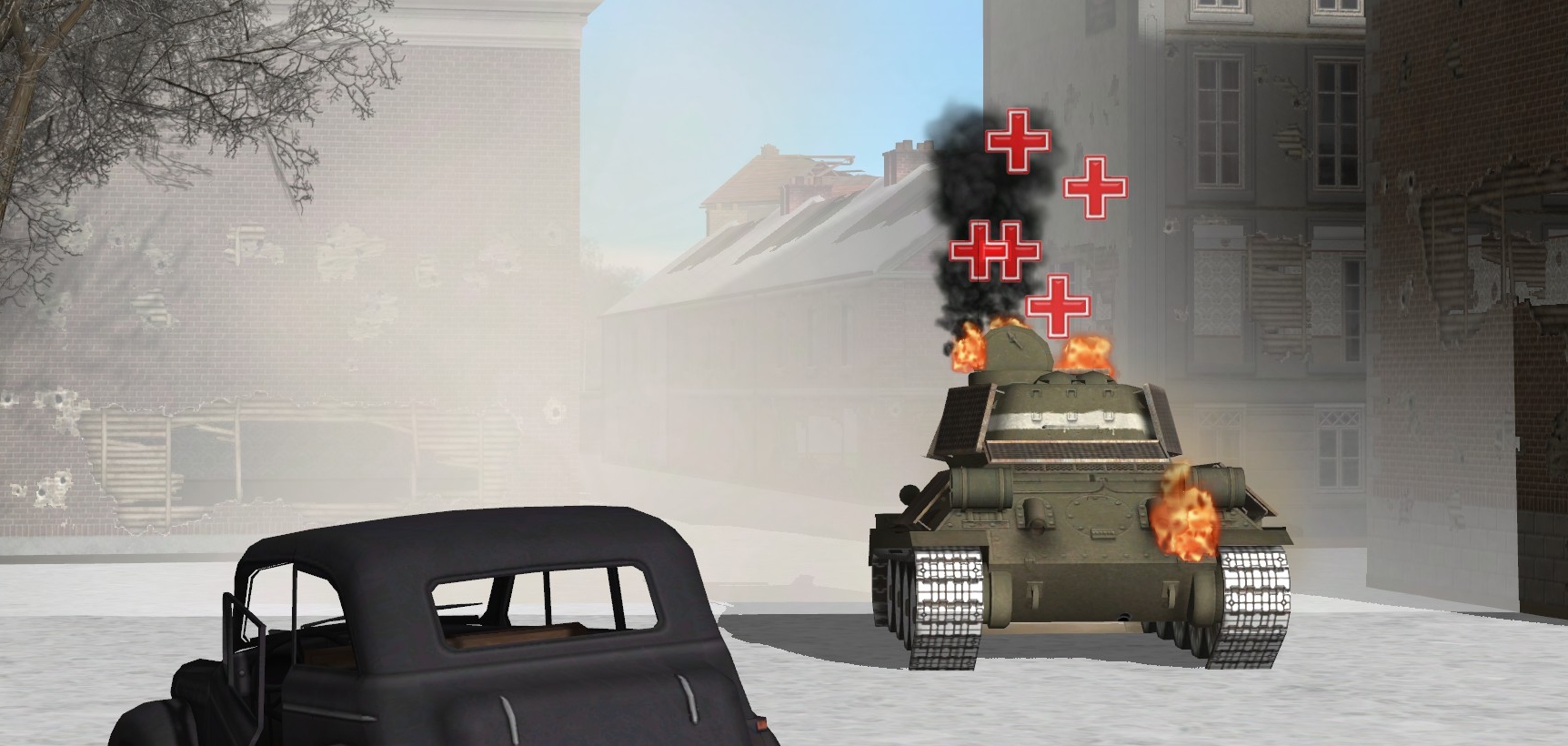 In a cataclysmic instant 'Lucky' Leonid becomes 'Luckless/Late' Leonid. It's all over for the Soviet trundler with the inauspicious spawn location and the unfortunate trait.*
* 'Gephyrophobic'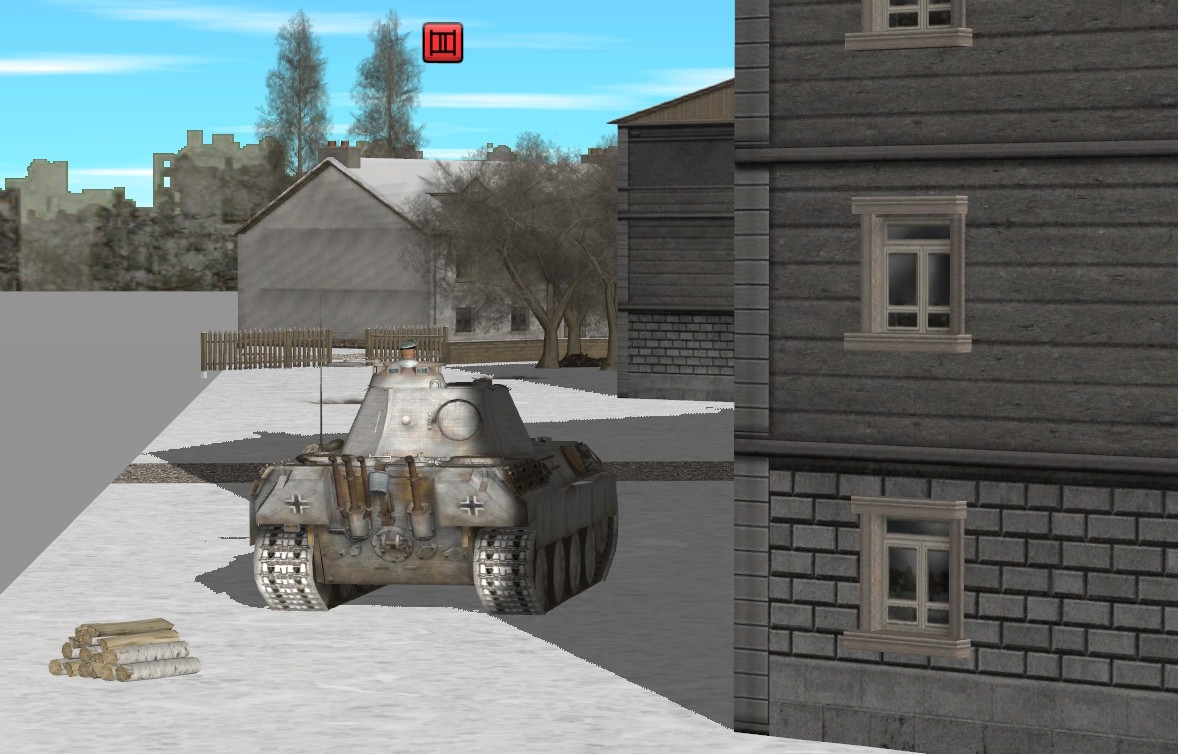 If the Panther had waited a little longer before reversing towards the map's lefthand edge, it's just possible the blue team might have exacted swift revenge for the T-34 loss.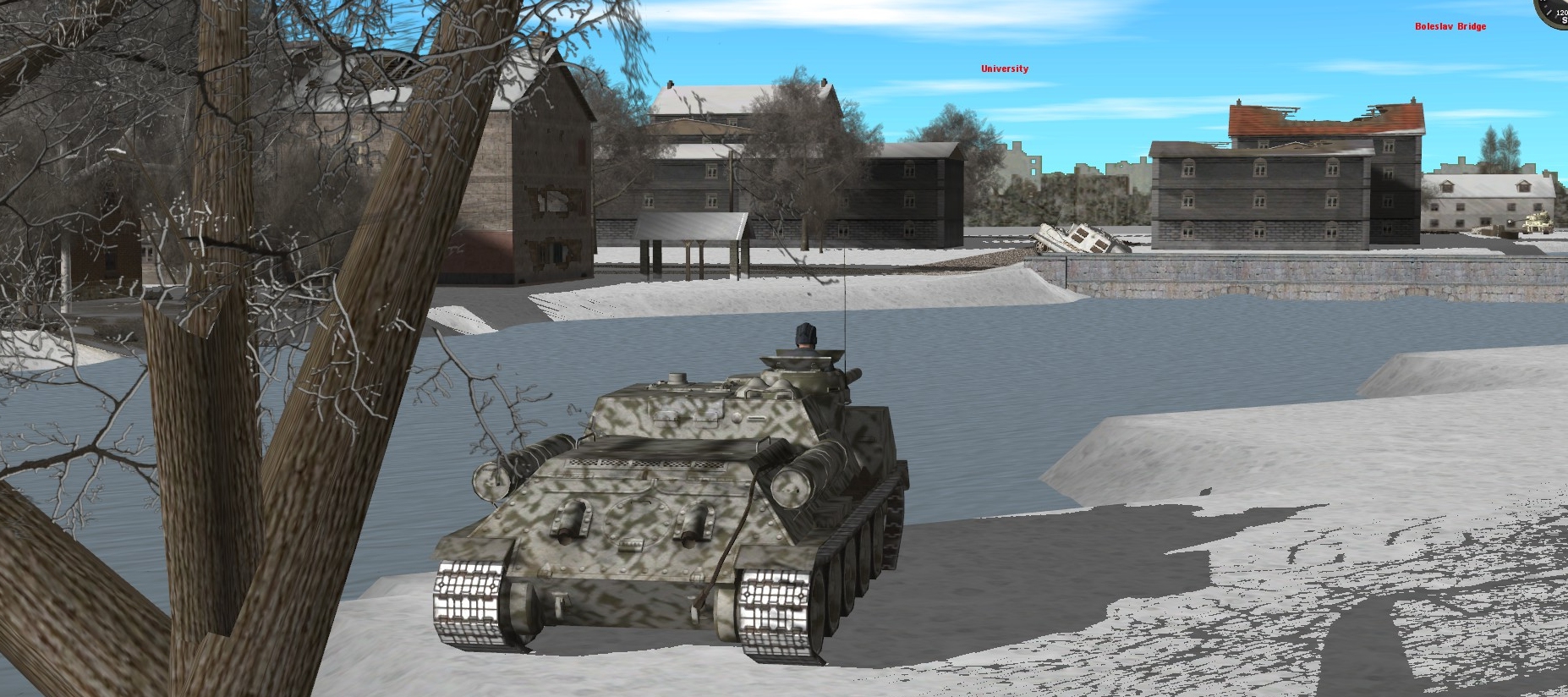 Seconds after the Panzerkampfwagen V completes its cagey retreat, the commander of the repositioned SU-100 is binocularing the clod-sprinkled evidence of the manoeuvre .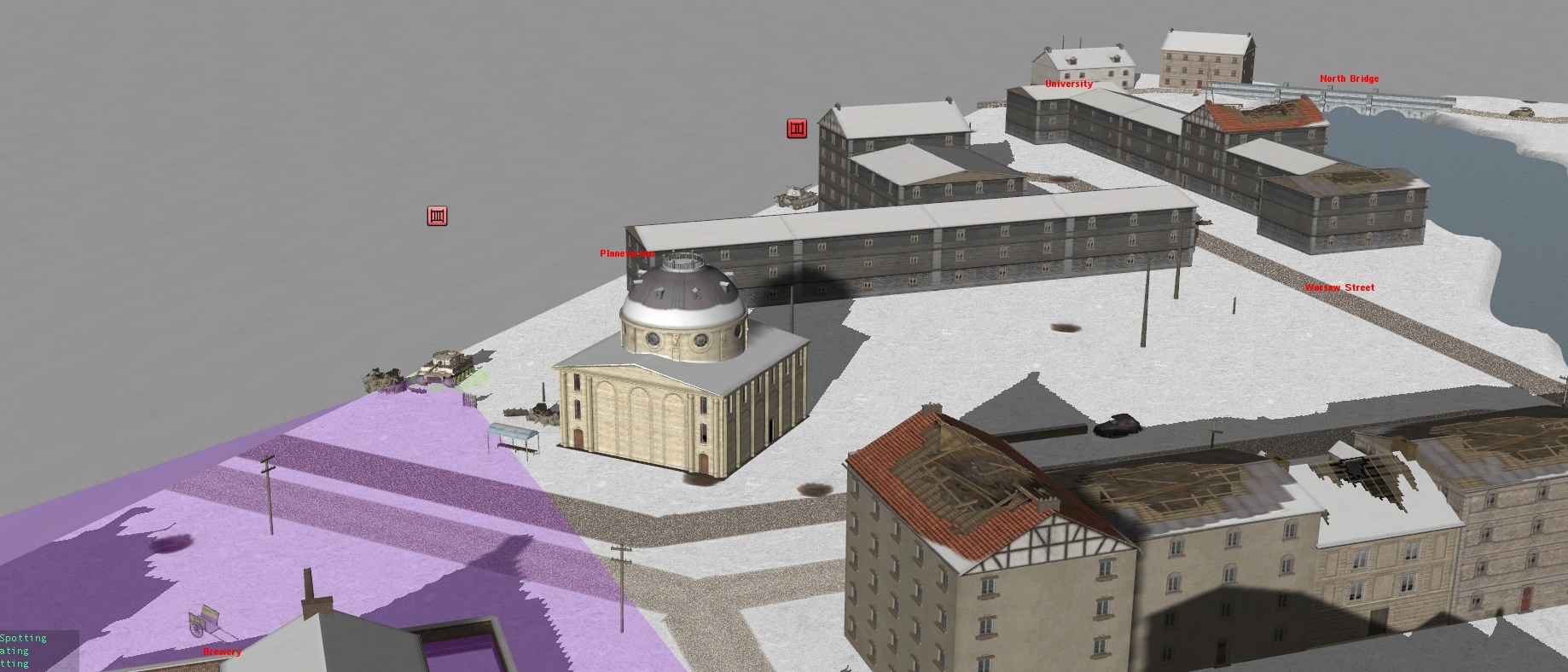 Fearing, perhaps, a northward sally from the T-34, the Tiger also reverses into column 'a' this turn. With hindsight, had the IS-2 decided to undertake a risky riverbank ramble rather than remain motionless circa b2W, it may well have gained a second scalp.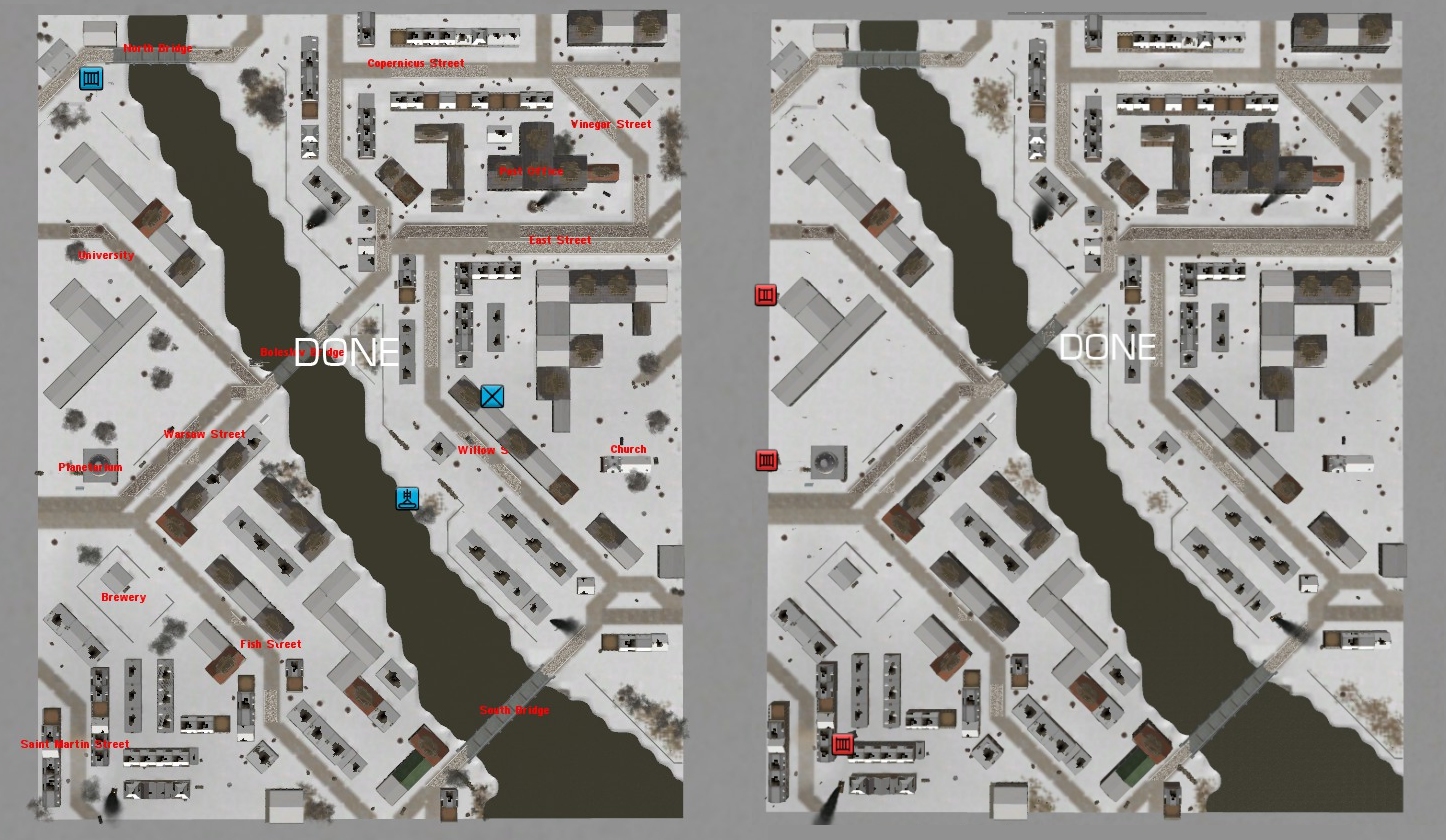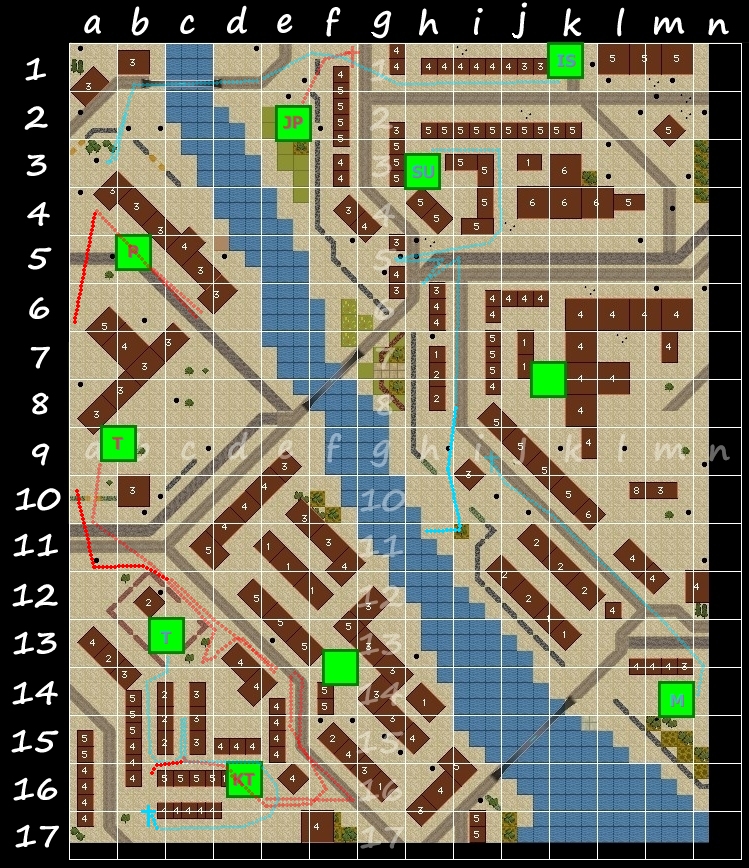 ^ Rough guide to unit movement
(Next order deadline: Saturday night)