As I've been talking about Wars Across the World's moreishness, fascinating themes, and disappointing AI for over six years, you'd think I wouldn't have waited until July, 2023 to try multiplayer for the first time. For the past week myself and Gobser, a willing Cornerite, have been PBEMing the Battle of the Bulge, a starter scenario I invariably win when playing the CPU.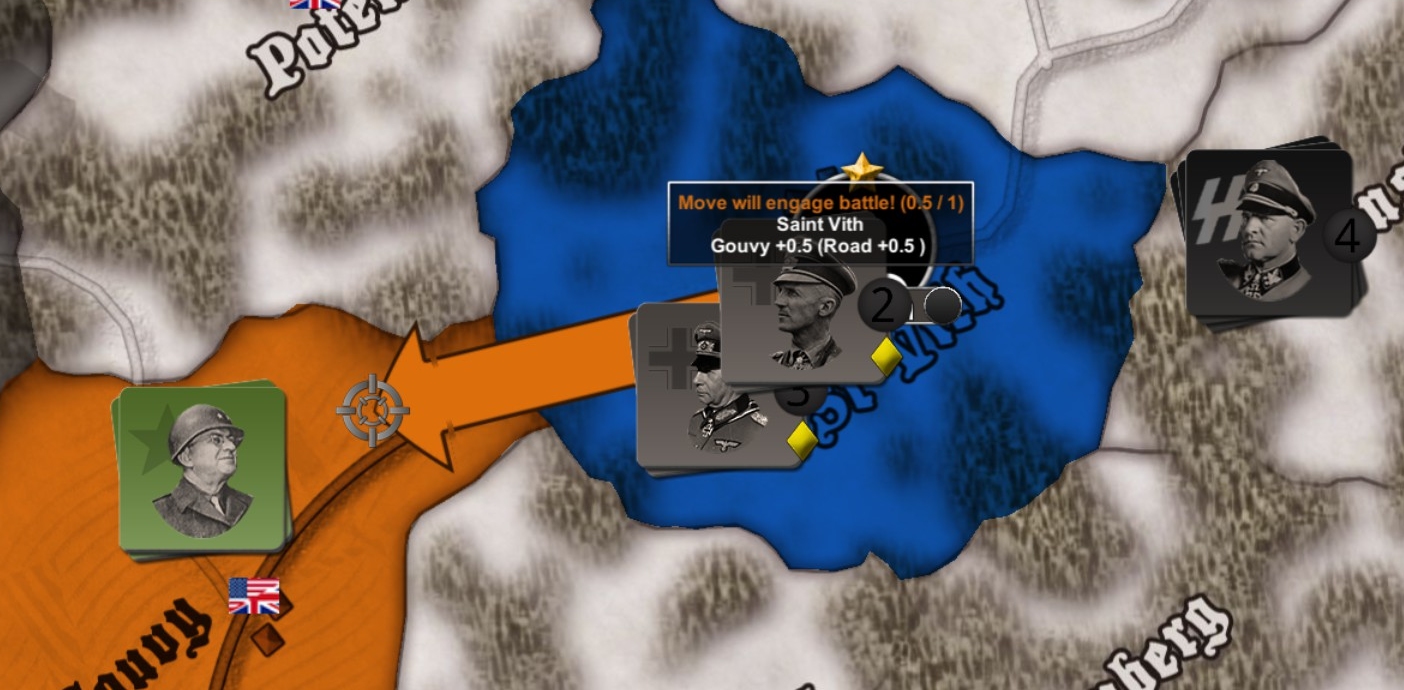 Although we've only played half of its eighteen turns, a historical outcome is looking increasingly likely. My westward thrust through the snow-clogged Ardennes (I'm playing as the Germans) started hearteningly. Hastily whitewashed Panzers were roaming Saint Vith and Wiltz within a couple of turns of the start.
After two attempts to take Bastogne failed, Axis forces surged past the stubborn town. Perhaps the victory locations on the map's lefthand edge – Dinant, Givet, Namur… – would put up less of a fight and I'd turn my attention back to General McAuliffe's stronghold once it had endured a turn or two of supply starvation.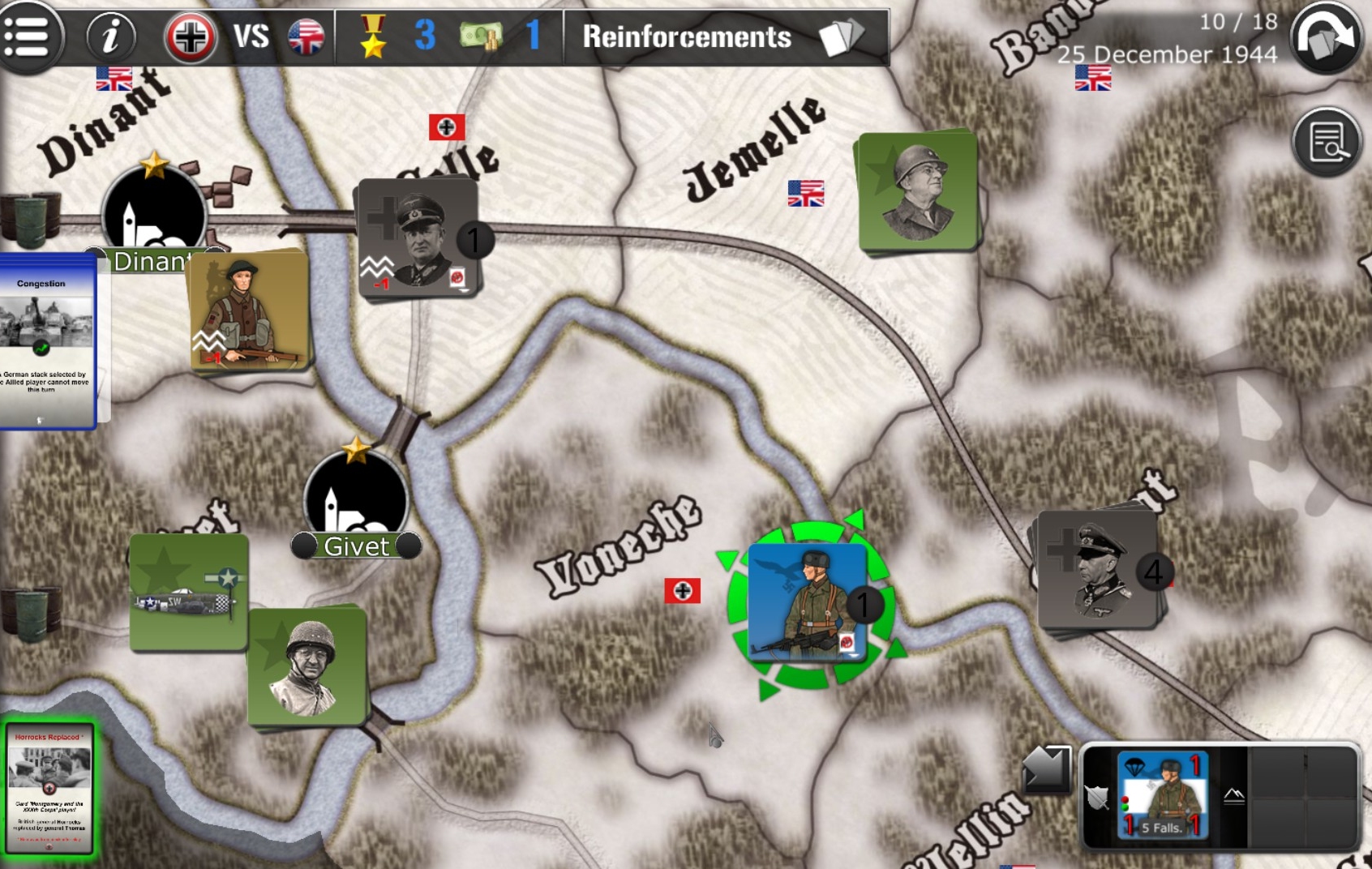 A lone Fallschirmjäger counter occupied Givet on turn 8, but, the tip of an increasingly over-extended spear, it wasn't long before it was evicted. Currently, I'm striving to save said paratroopers and the Kampfgruppe that tried and failed to reach them. With the pressure on my flanks and forward units growing with each passing turn, my hopes of shoving the Allies off the map are fading fast. Retreat and consolidation seems far more sensible right now than offensive action.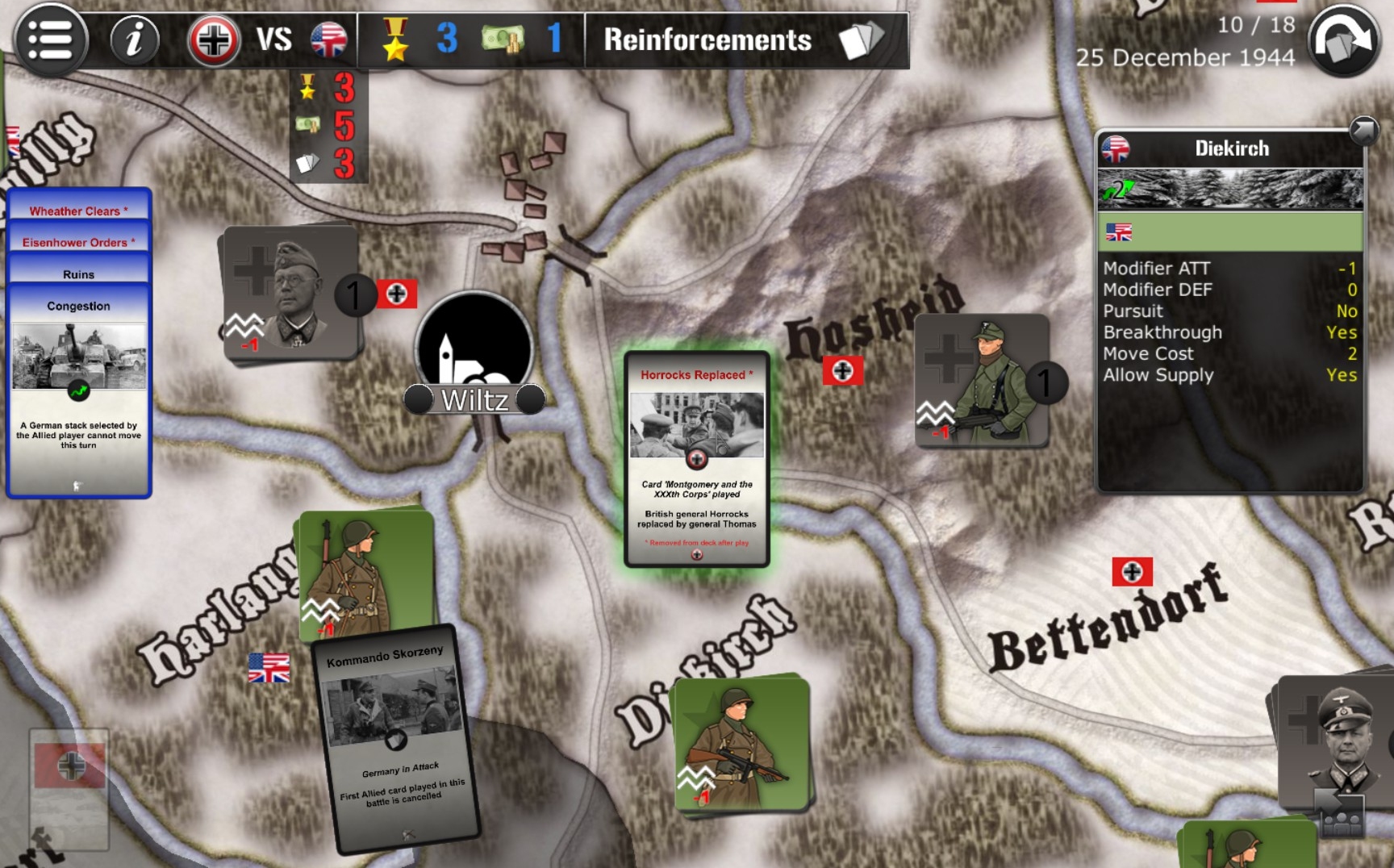 Looking back, I probably didn't take full advantage of my huge armour advantage in the scenario's early phases. Failing to neutralise threats on the Elsenborn Ridge and south of Wiltz meant I've had to picket my lengthening flanks almost from the outset. Units that might have helped me encircle Bastogne, hold Givet, and take Dinant, have instead spent their time peering across snowy valleys at green counter stacks too sizeable to ignore.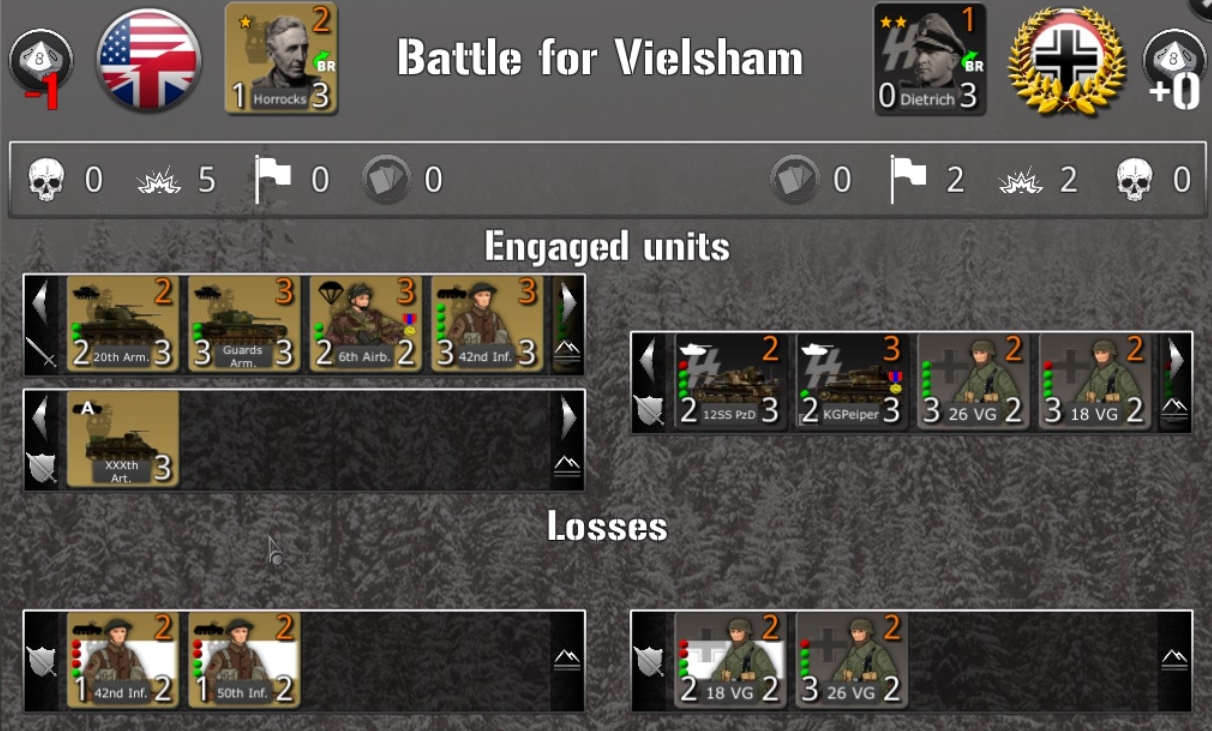 Although PBEM WATW has its quirks – the most disagreeable of which is probably the player's inability to choose combat cards during the enemy half of the turn (the flawed AI does it for you) – I'm thoroughly enjoying its challenges, novelty, and convenience. As a turn's worth of counter choreography in a modest WATW scenario probably doesn't take longer than ten minutes, it's a great way to inject a dash of colourful wargaming into even the busiest day.