Bookmark's Early Access version of award-winning board/card wargame Undaunted Normandy hits Steam later today. I've spent four hours in its company thus far and experienced these emotions while playing it: confusion, excitement, admiration, satisfaction, and disappointment.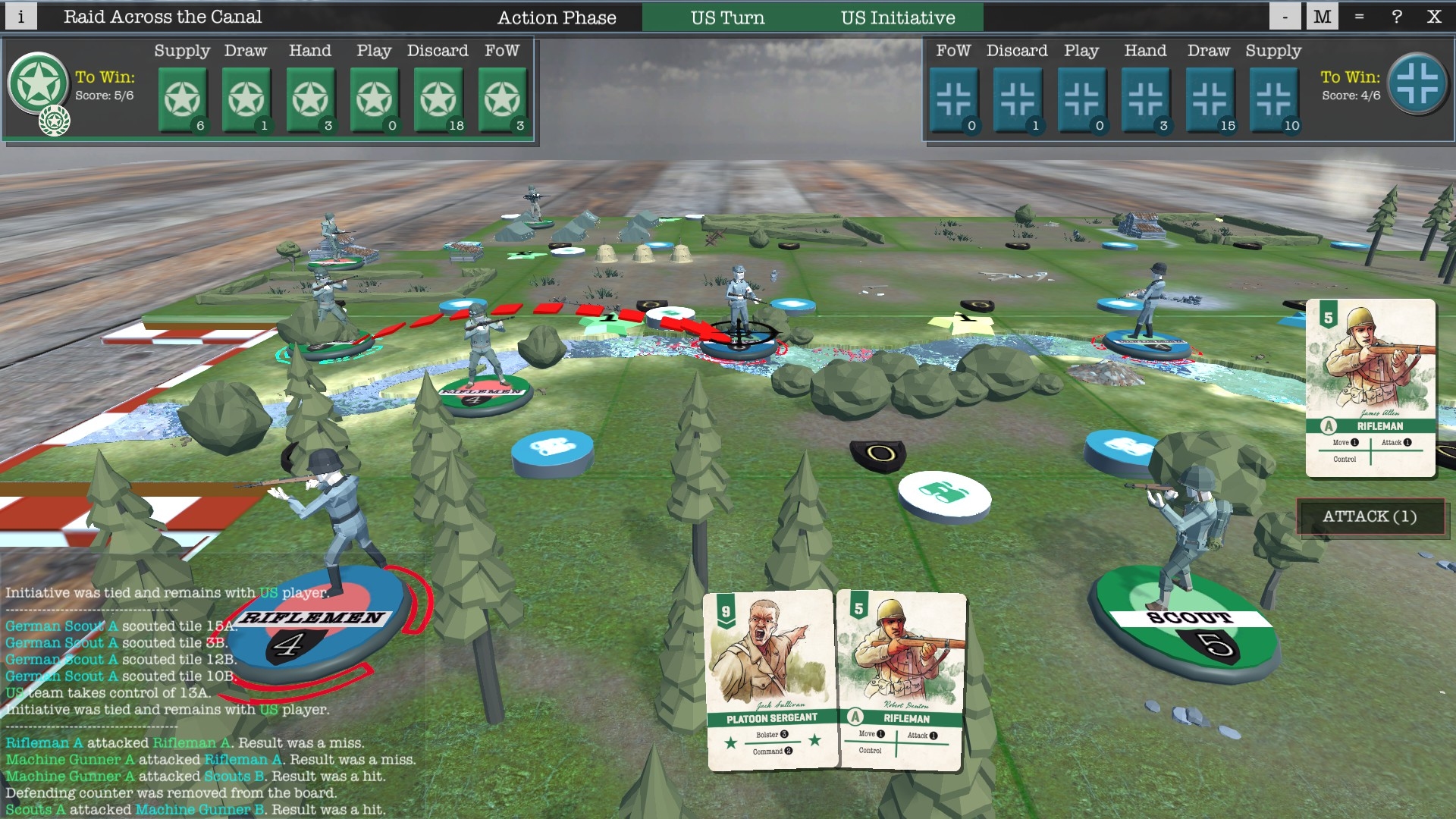 Ninety-nine percent of the disappointment stemmed from the graphics. Two options are offered. Inconsistent texturing and scaling, and unappealing soldier models mean the 3D visuals are unlikely to garner many compliments.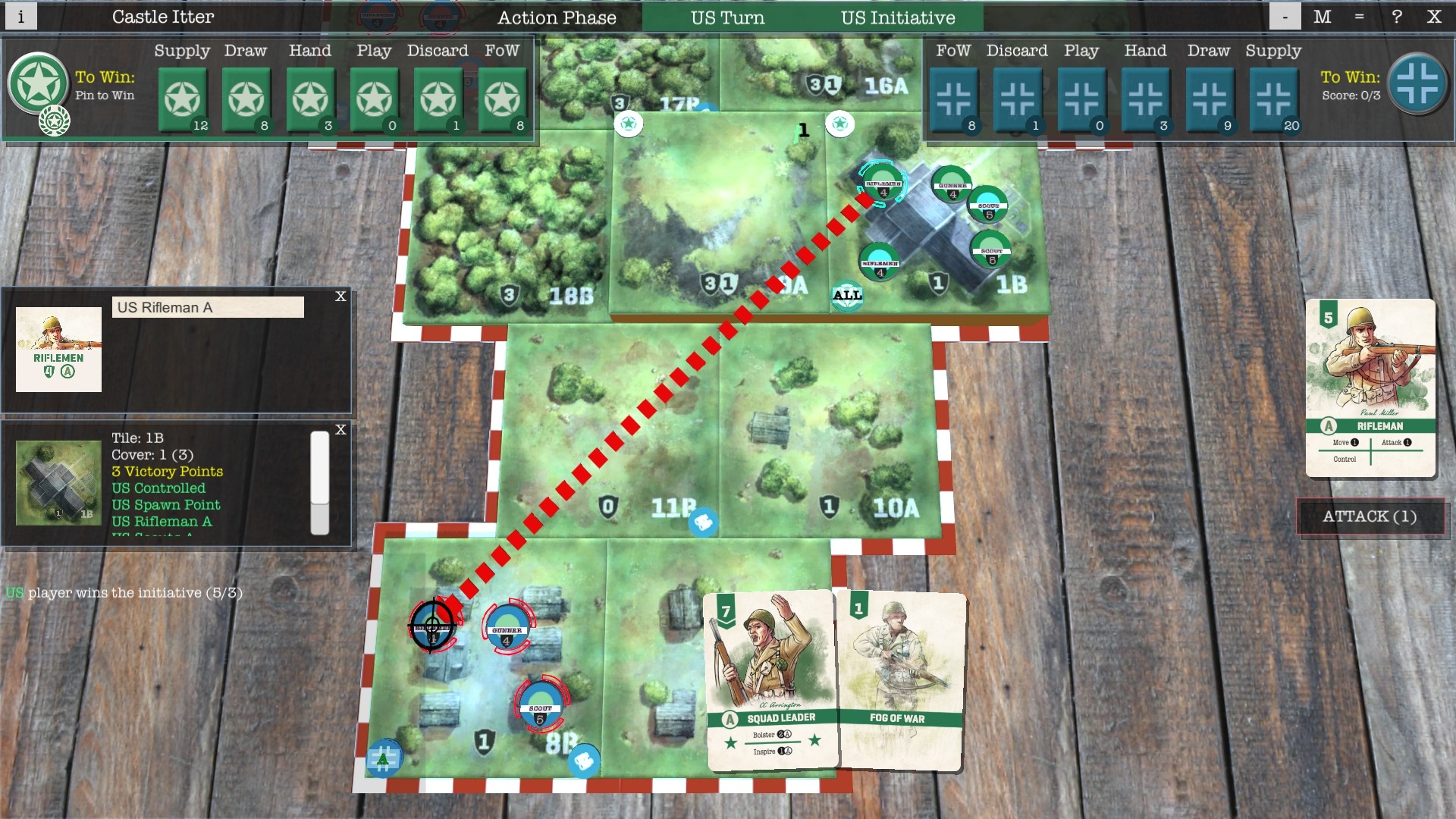 Unfortunately, the 2D alternatives aren't particularly attractive either, which is odd considering analogue Undaunted Normandy – and its Tabletop Simulator module – are pretty easy on the eye.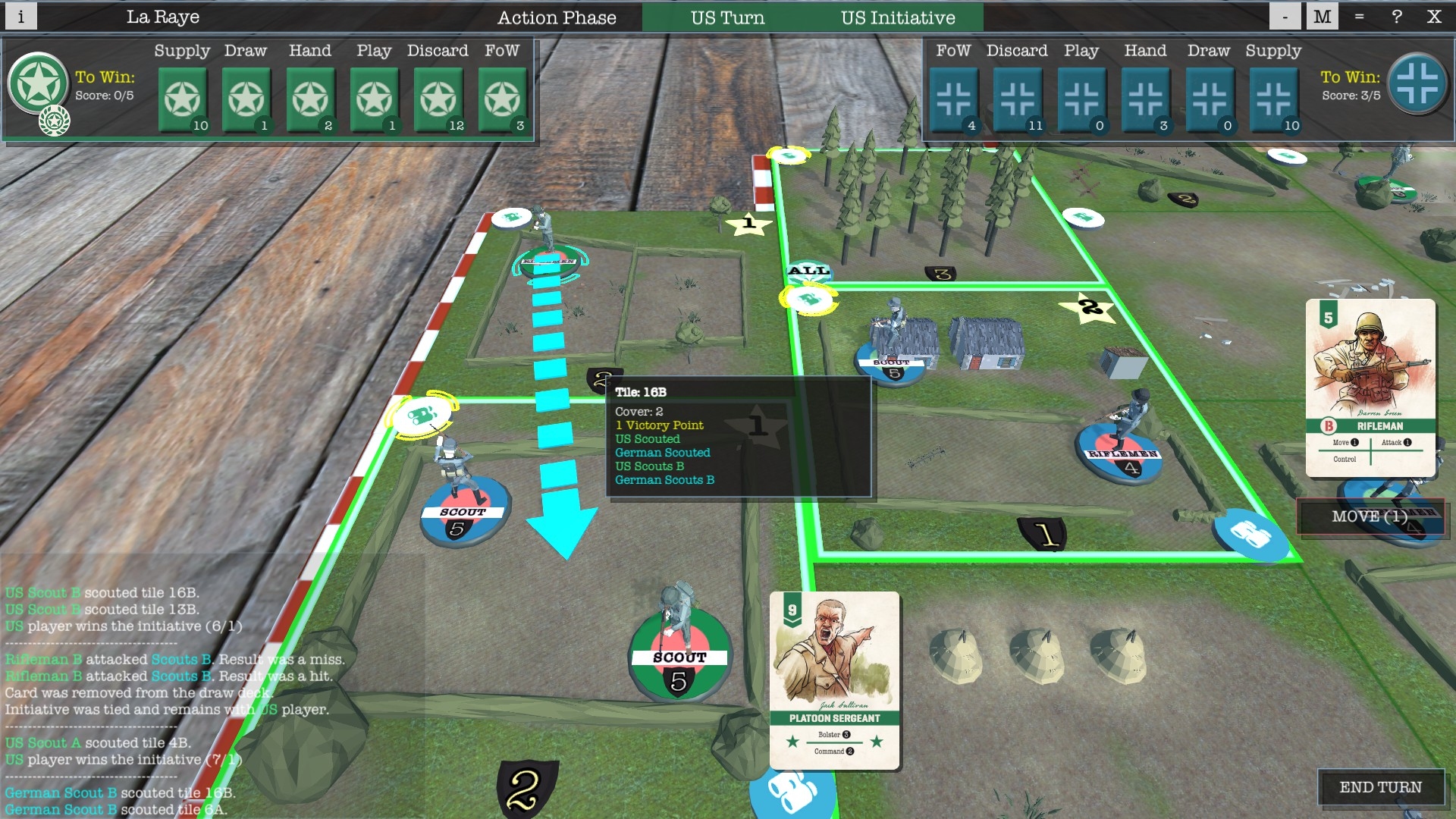 The mild confusion I experienced won't be an issue if you've played the cardboard original before, but it does suggest the game's brief interactive tutorial and embedded manual could be improved. David Thompson and Trevor Benjamin model WW2 skirmishes in a decidedly unorthodox manner (see on), and until I watched tutorial videos like this one and played for an hour or two, the significance of the various card piles at the top of the screen, and the value of actions like 'bolster' and 'hunker down' didn't fully sink in.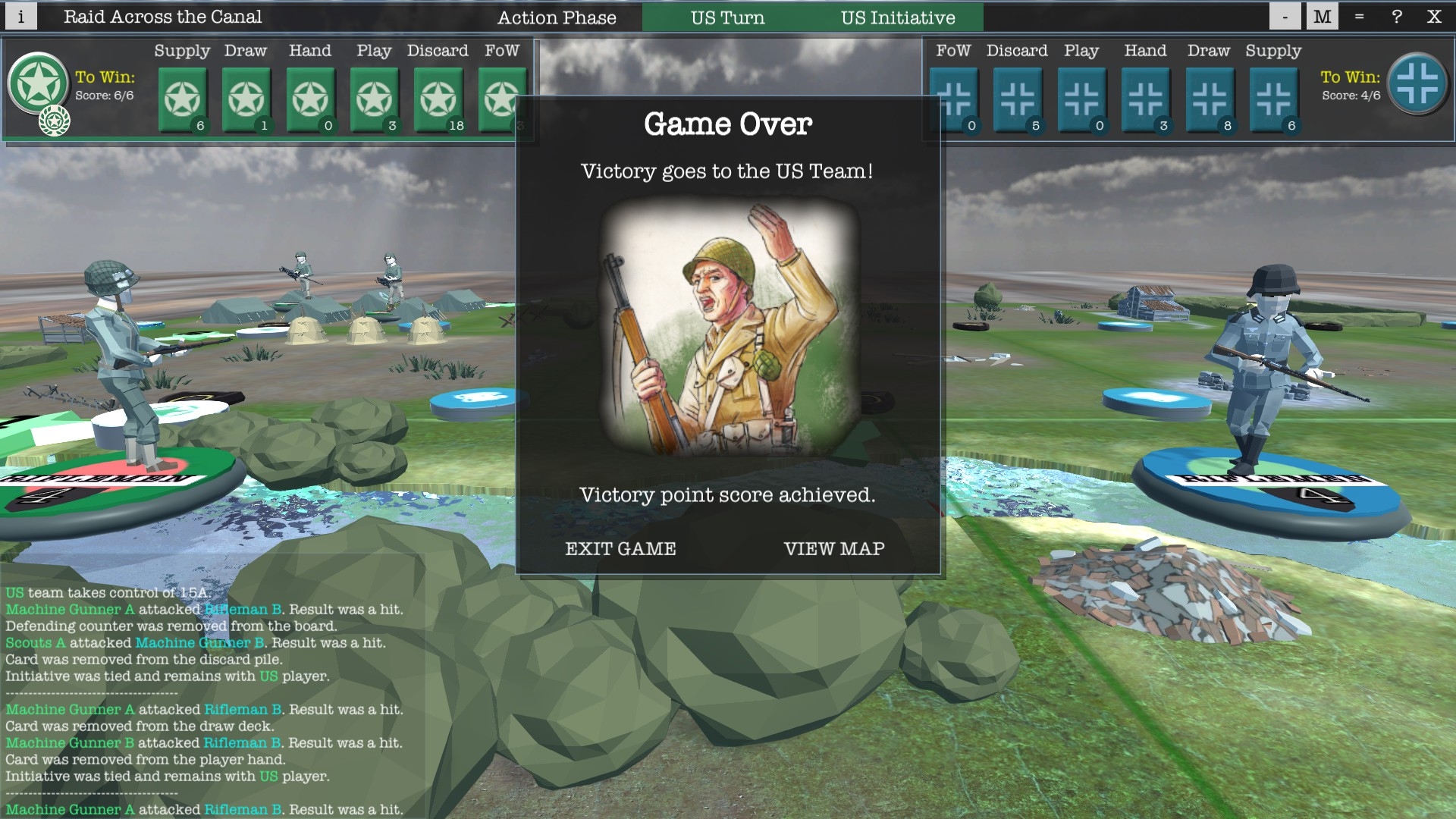 By the two-hour mark I'd finally engineered my first win and almost all of my confusion had transmuted into admiration.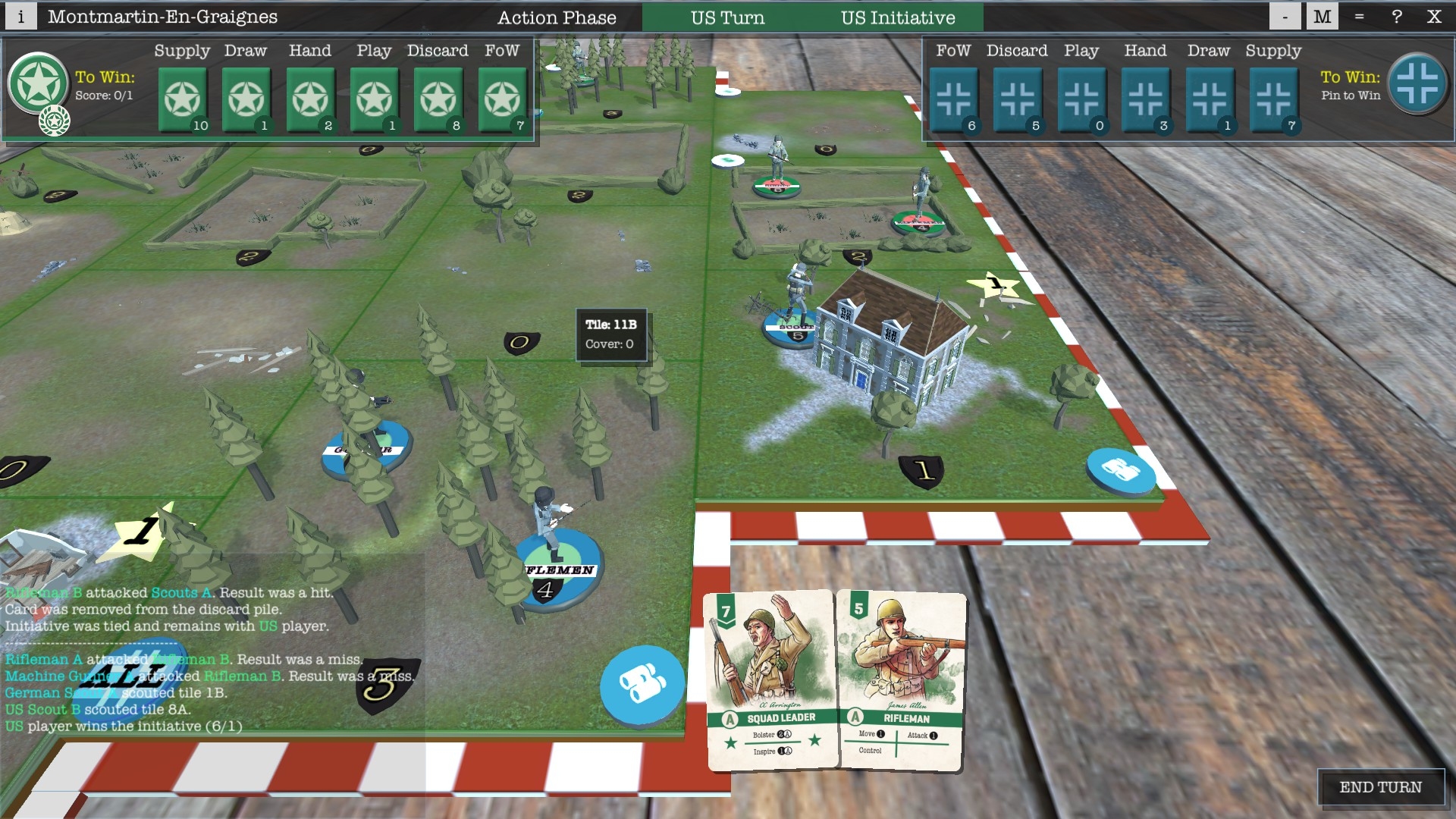 Unlike most of the tactical WW2 board wargames I've encountered, UN owes feck-all to Advanced Squad Leader. Although you never need to ponder LoS, consult extensive Combat Results Tables, or grapple with complex turn phasing, the game's card-driven scraps rarely feel simplistic or far-fetched. Elegant abstractions communicate tactical truths like the importance of leadership, scouting, and cover, and the power of mortars and LMGs, with incredible lightness. We get the nailbiting drama and the difficult decisions, but are spared the torturous combat maths and the stultifying IGOUGO tit-for-tat rat-tat-tat.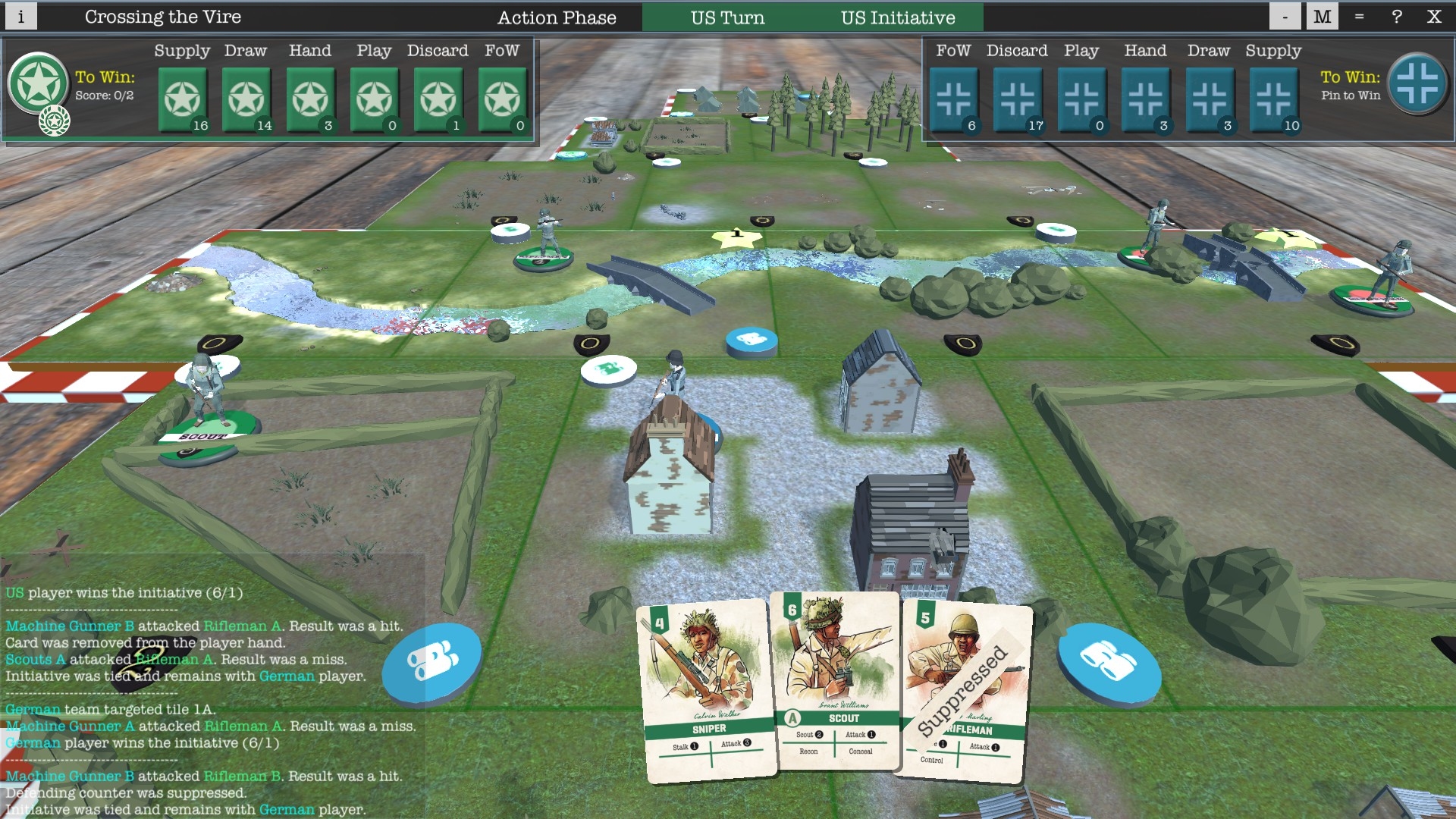 At the heart of the game is a natty card-based activation system. You can only move a combatant or launch an attack with one when you play an appropriate card (Rifleman, Scout, Machine Gunner etc). A fresh hand of four cards is drawn at the start of every turn.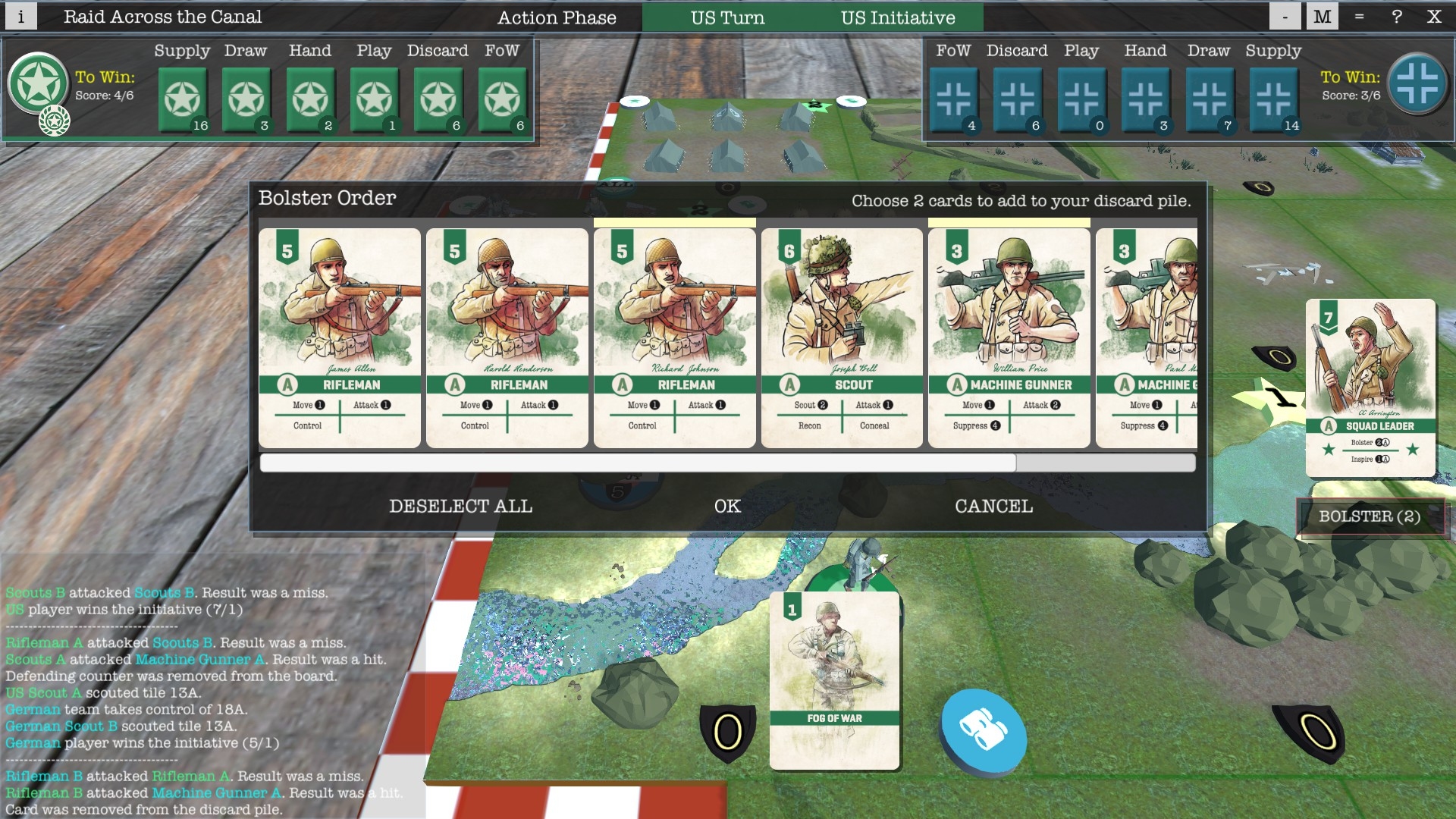 Cards like Platoon Sergeant and Squad Leader represent incorporeal soldier shepherds and allow you to replenish and re-balance your 'draw deck' and recycle previously used cards. Fog of Wars added to and removed from decks by recon-related actions simulate battlefield confusion by polluting decks with almost useless chaff.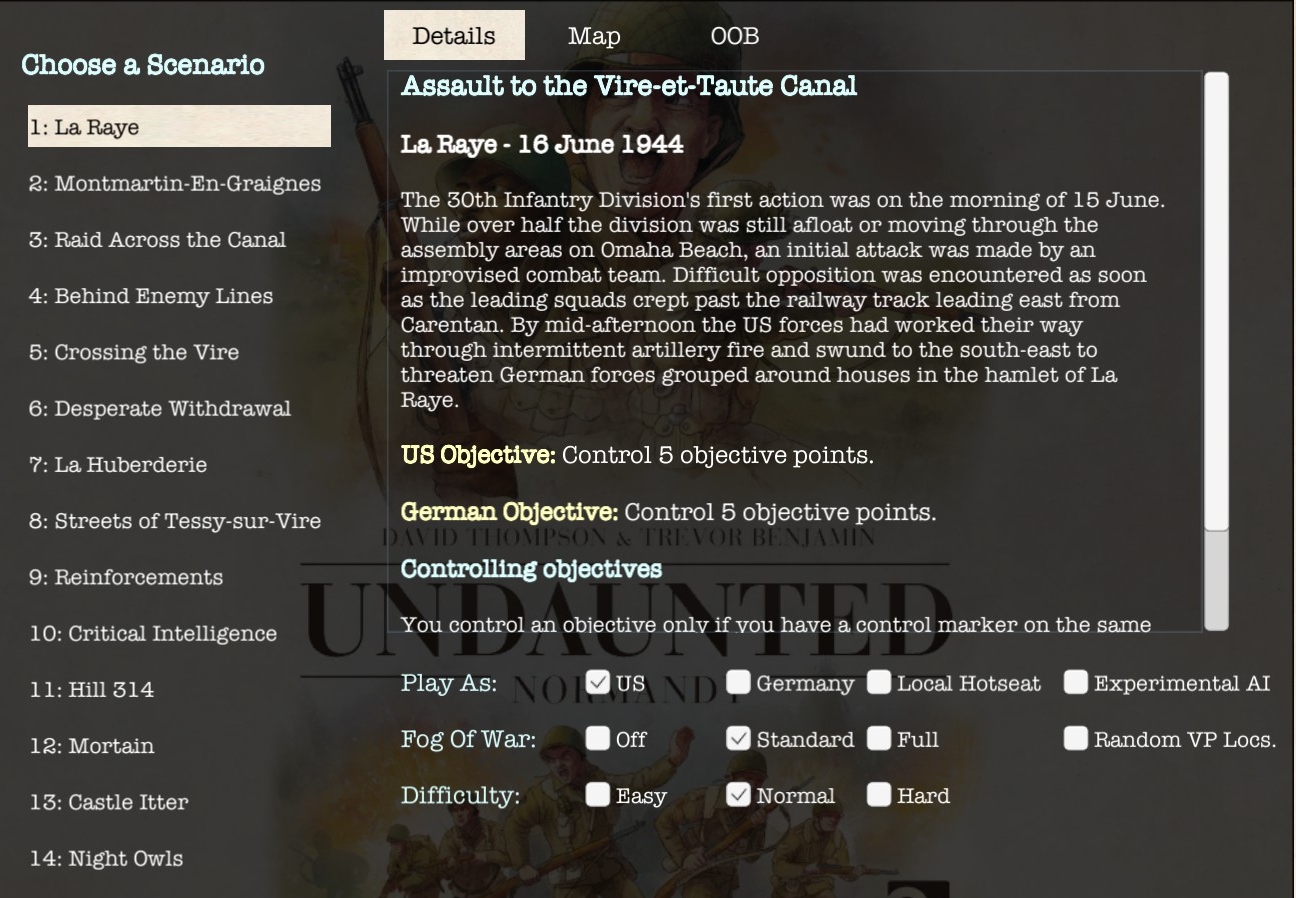 The launch build comes with fourteen scenarios, three difficulty settings ('Easy' = +1 to hit, 'Hard' = -1 to hit), multiplayer support, and an AI that seems to know what's what. The fickleness of dice and cards, the ability and reactivity of that artificial opponent, and an optional VP location randomiser, means missions should entertain as competently on their twenty-first airing as they do on their first.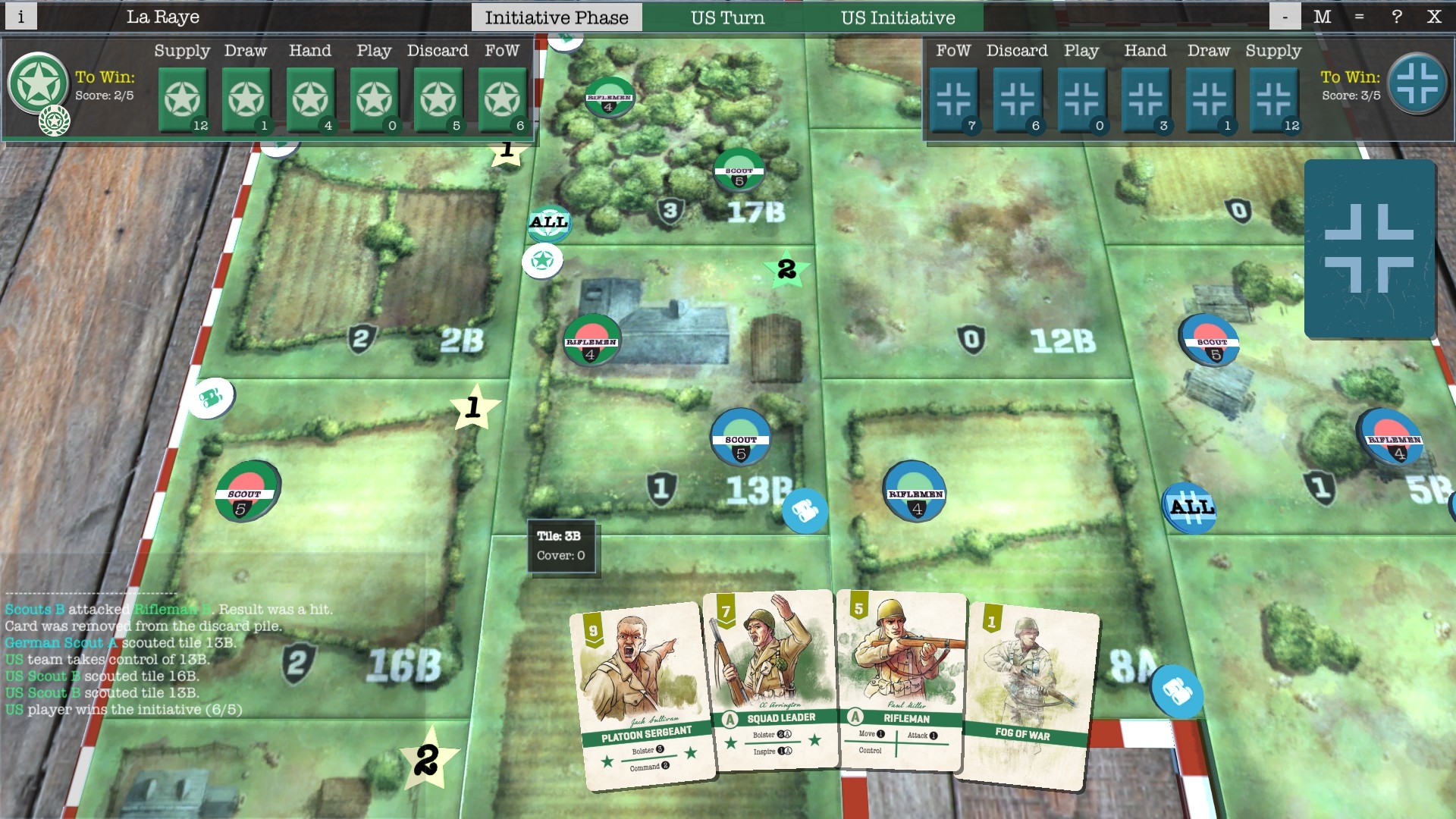 By the time the next instalment of this rolling review appears early next week, I hope to be able to speak authoritatively about the strengths and weaknesses of Undaunted's silicon adversary, and be in a position to tell you whether the one bug I encountered during my initial session (a minor impasse, fixed by going back to the main menu and clicking 'CONTINUE GAME') is travelling alone or in company.