A is for Alphabetised wargame, sim, and site news. Once a month, assuming I can persuade Austerity's Blackburn Cirrus Bombardier engine to perform the miracle of internal combustion, I spend a day or two scouring Simulatia and Grognardia for stories with the potential to fascinate, startle, cheer, dismay or amuse. Those stories are then dehydrated, alphabetised and delivered, via articles like this one, to people who've got better things to do than plough through puff and platitudes.
B is for
Be Golda Meir
Misread the noises from abroad in this intriguing Yom Kippur War sim and you could find yourself battling the Russians in addition to the Egyptians and Syrians. Developer Media Alliance has poured seven years of blood, sweat, and tears into Sagger. Has all the effort been worthwhile? Once I've conducted the necessary recon, I'll let you know.
C is for
Cold cuts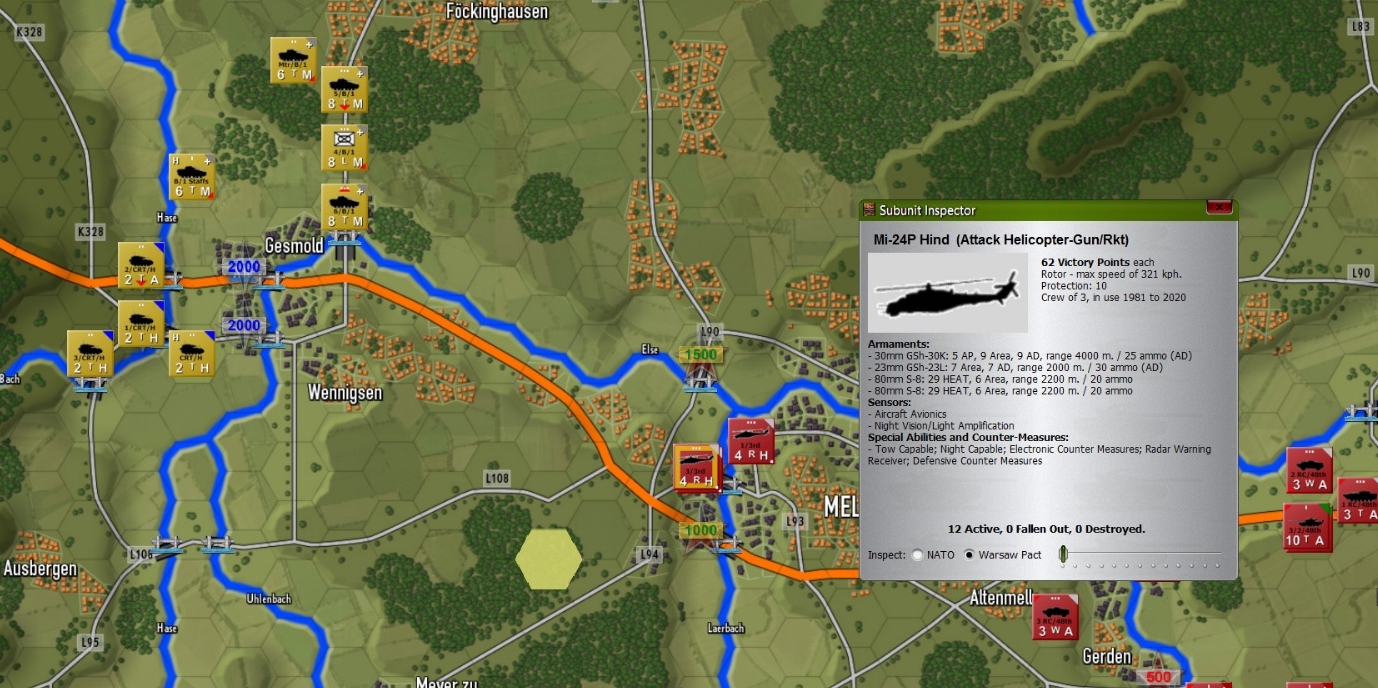 Matrix's Cold War sale still has a few days left to run. While top-notch tactics titles such as Combat Misson: Cold War and Campaign Series: Vietnam are price scuffed rather than price slashed, the reductions on alternatives such as the sequel-imminent Flashpoint Campaigns: Red Storm are much meatier.
D is for
Do you smell smoke?
Released yesterday, FireJumpers Inferno lets you fight wildfires anywhere in the contiguous USA. My ardour for this unusual RTT was dampened somewhat by a brush with an old demo (I struggled a bit with the game's idiosyncratic UI). However, I'll do my best to approach v1.00 with a clear-felled mind. Expect impressions in the next 3×3.
E is for
Excellent hydrodynamics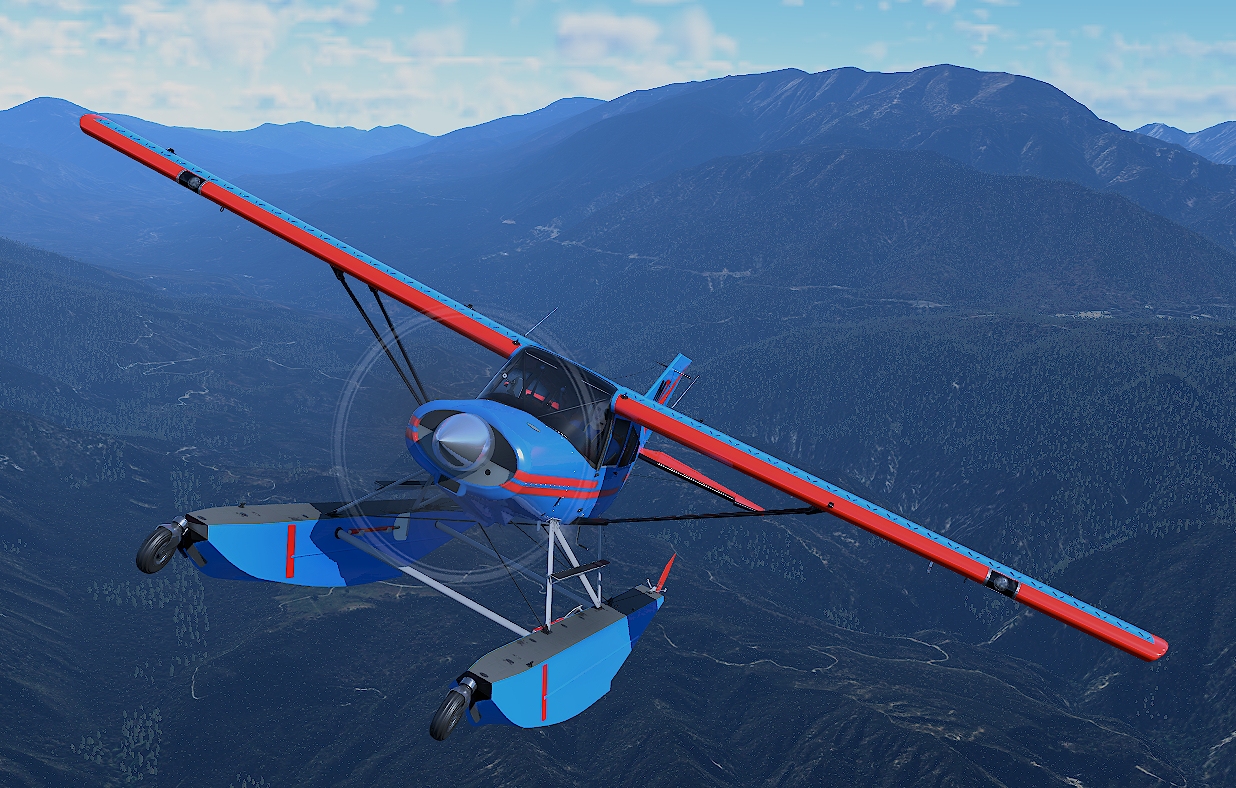 Prefer liquid landing grounds to the solid variety? X-Plane 12 has you covered. Customisable wave height and direction… 3D water rendering perfectly in sync with 3D water maths… vastly improved simulation of water displacement and friction (step position is really important now)… functioning water rudders… hydrophilic fliers have numerous reasons to flock/shoal to Laminar Research's latest release.
F is for
Fiendish foxer frustrates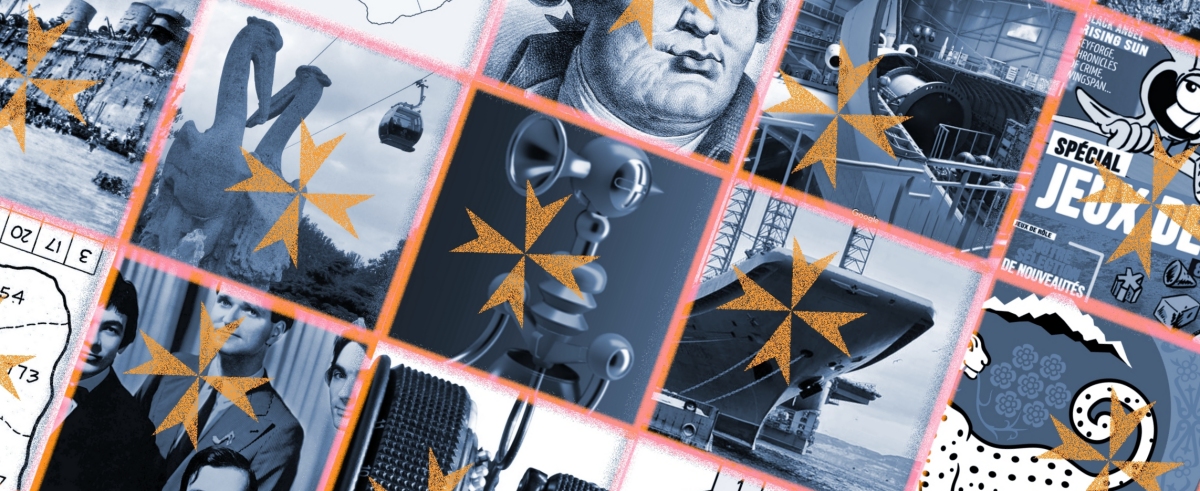 It's rare for a foxer to fox as doggedly as last week's did. At the time of writing, four of five cluster themes remain unidentified. Rather than put puzzlers out of their misery, ever optimistic/sadistic Roman has decided to extend the defoxing deadline by a couple of days. Perhaps you can help in the demystification of one of the toughest foxers yet.
G is for
Graze geology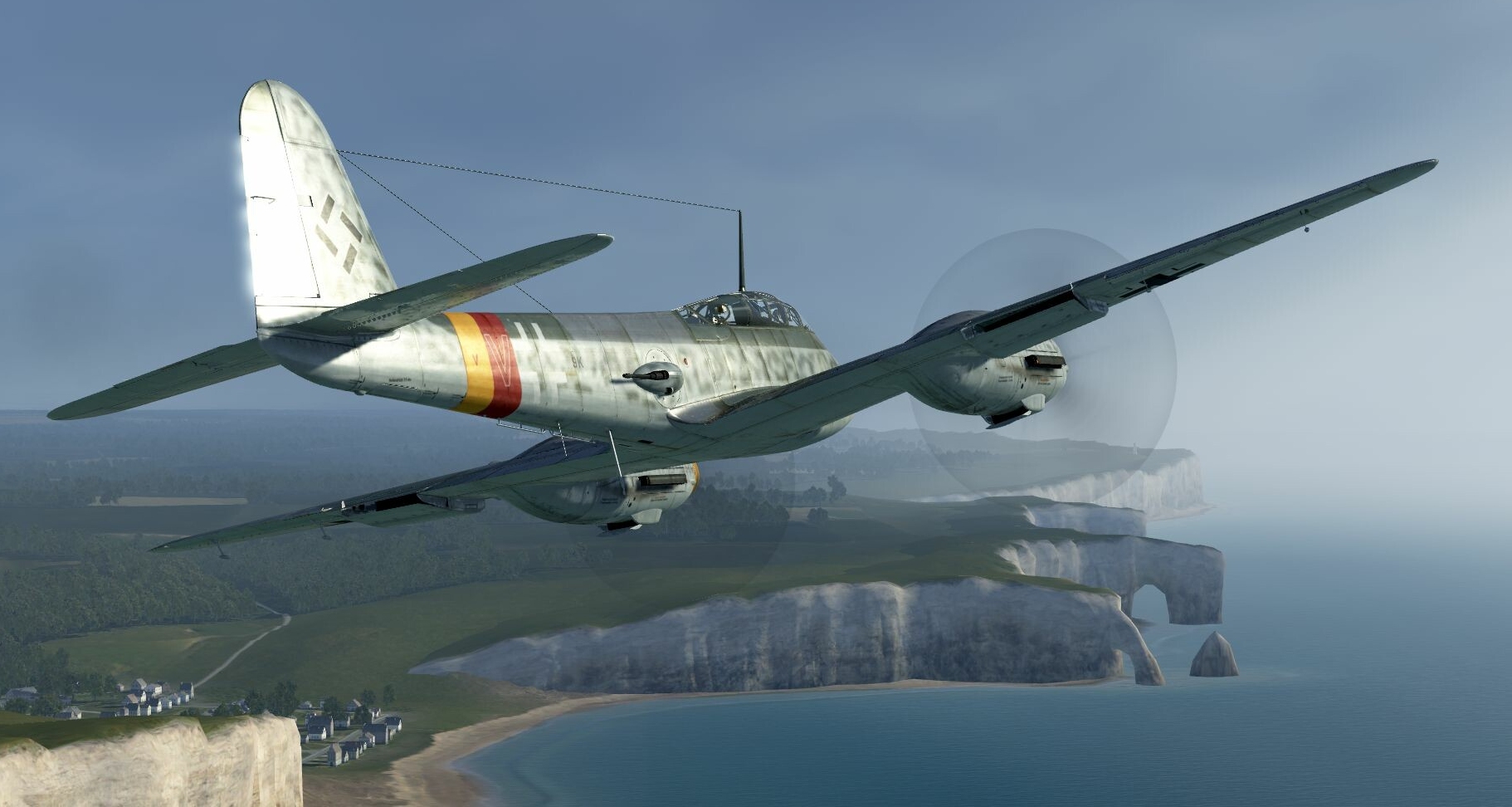 Curious to know whether an Me 410 Hornisse can squeeze through the spectacular cliff arches near Étretat, Normandy? It will cost you £53 (£59 if you don't already own the base sim) to find out.
H is for
Hell yes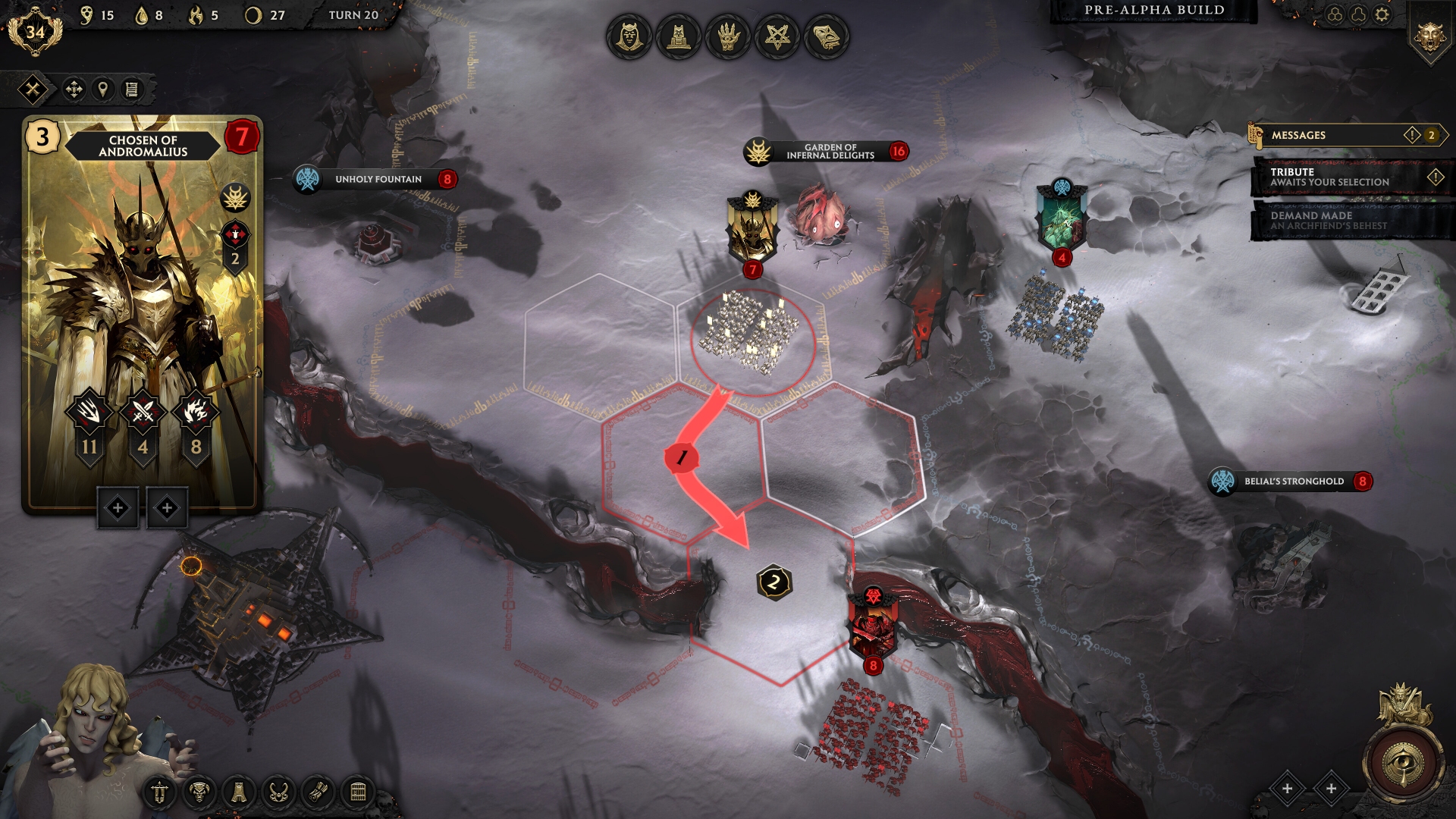 The upcoming Solium Infernum remake looks to be in safe hands:
League of Geeks' Trent Kusters: "We've been friends with Vic for years, especially my co-founder (our creative director and Solium Infernum's game director) Ty Carey. When it came time to decide what one of our next games was to be, resurrecting Solium Infernum and reimagining it for a whole new generation was too great an idea to deny. So we reached out to Vic to see if he was doing anything with the license. He said he wasn't and had no plans to. We told him our plans for it and asked if we could acquire the IP. Vic said yes.
As HUGE fans of the original (much of Armello was inspired by Solium Infernum!) we're very honoured and humbled to be the stewards and owners that Vic has chosen for this great license moving forward. We have been in constant contact with Vic to ensure we understand his intentions for the game, far beyond what is immediately apparent when playing it, and we're proud to say he couldn't be happier with where we're taking it."
I is for
Interrupted initiation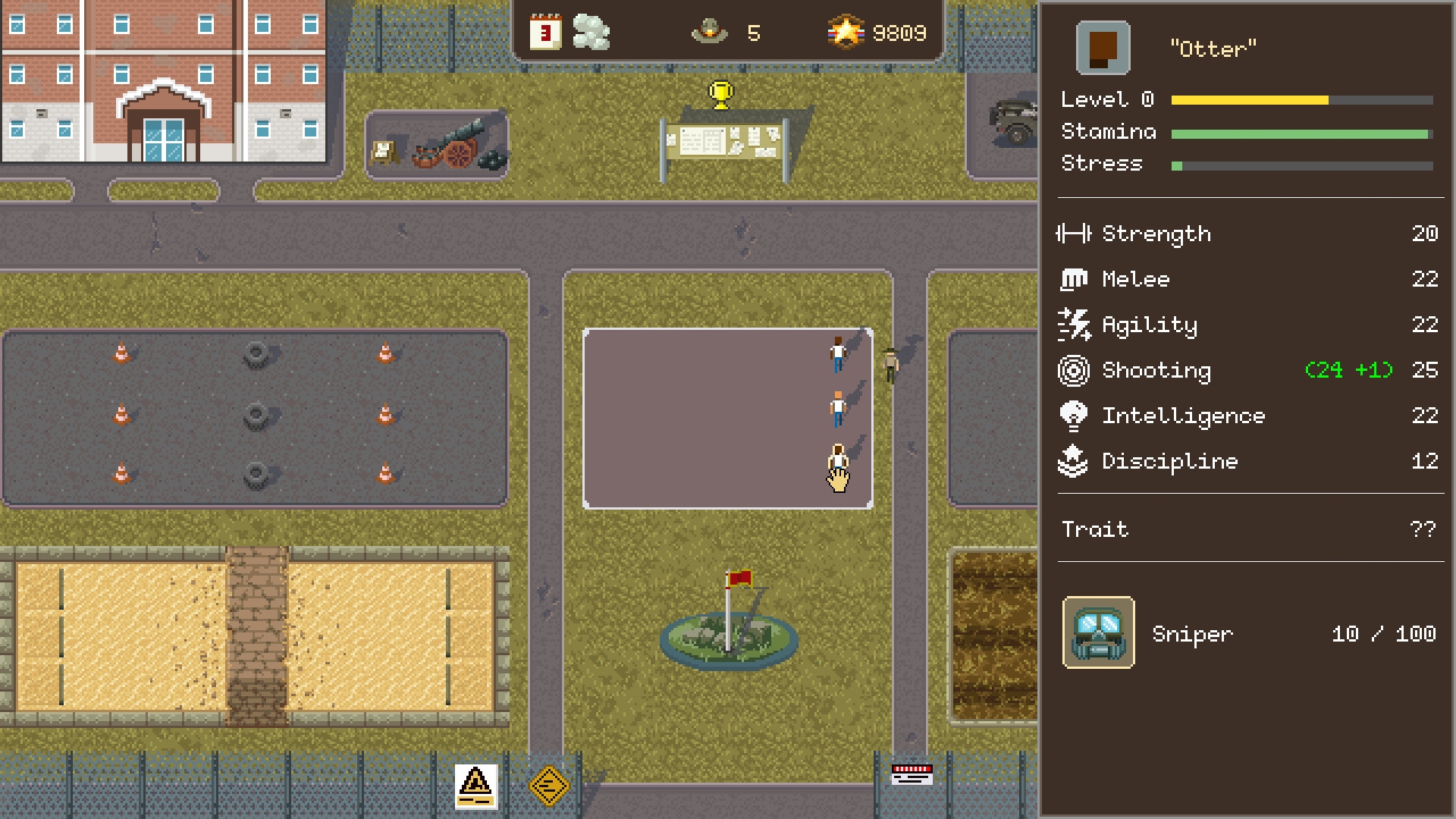 Hopefully, the updated Full Metal Sergeant demo is more generous than the one I tried in early September. FMS is unlike anything I've played before, and my initial foray finished before the fruits of my decidedly haphazard training methods had been properly tested 'in the field'.
J is for
Jestercide
Considering I only ever experienced its demo, Chasm: The Rift made quite an impression on me. I can vividly recall decapitating its goblin jesters, fleeing from its scuttling scorpions, and gazing admiringly at an open wind-wobbled window in the starting courtyard. Action Forms' atmospheric 1997 FPS comes to Steam on Monday. Fingers-crossed, resurrectors SNEG have done a good job.
K is for
Kind Kayleigh from Kalypso…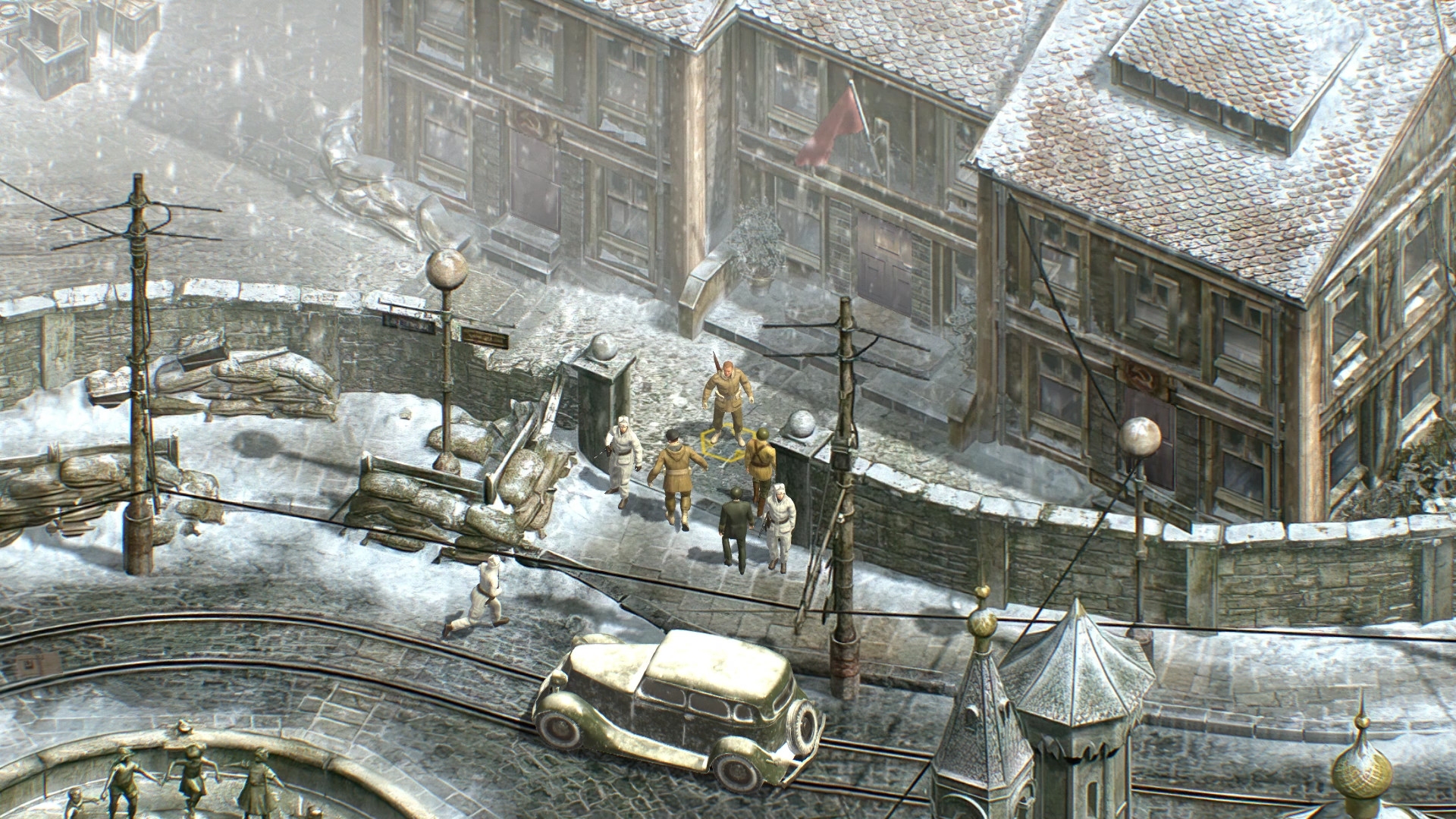 …has provided me with three Commandos 3 – HD Remaster Steam codes. If you'd like one of them, send me an email (tim at tallyhocorner dot com) listing the locations visible in this mini geofoxer before three other Cornerites do the same. All three places were visited by British commandos during WW2. (All codes claimed).
L is for
Lucrative lineside land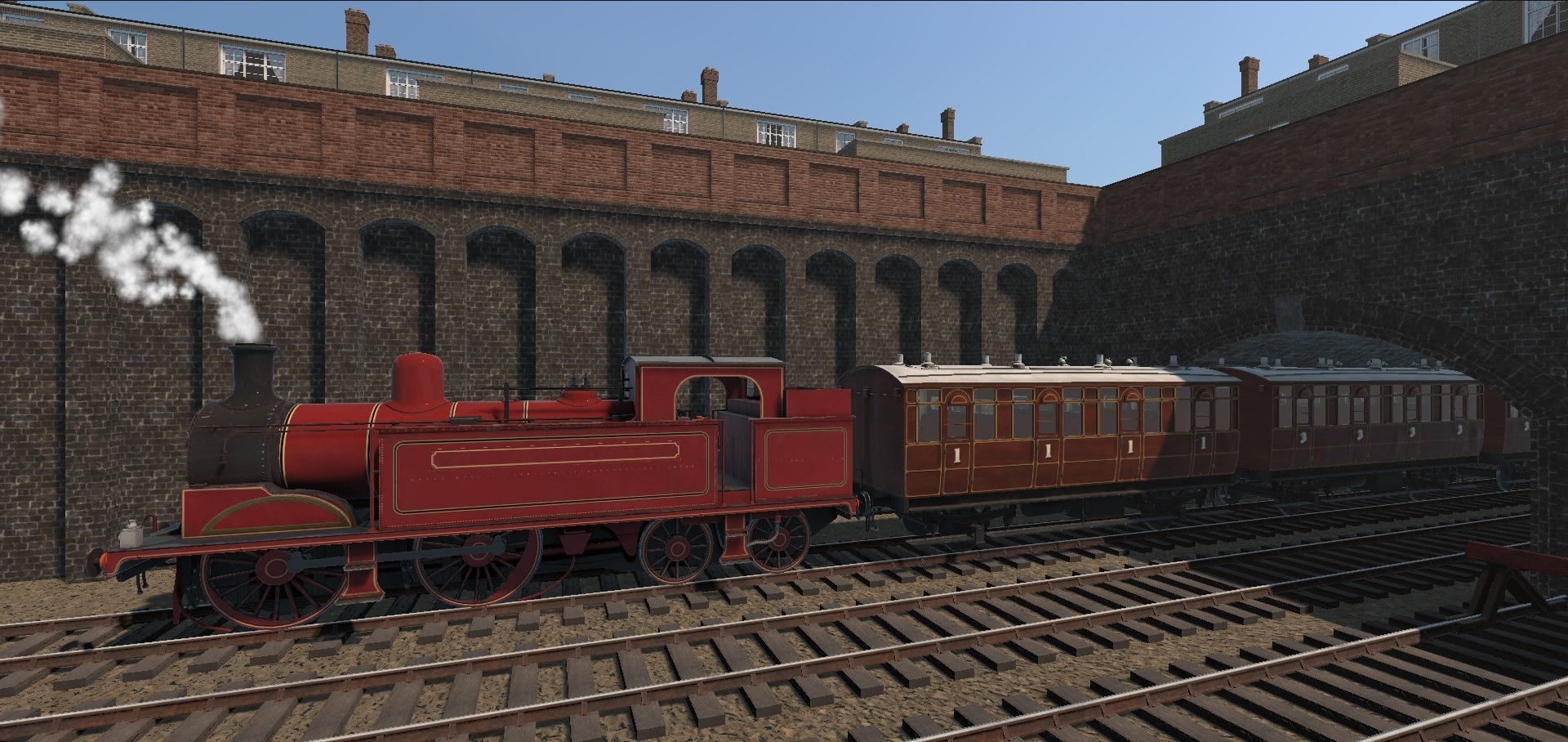 Born and raised a short Commando ride from the salubrious Tudor Revival semis of Metroland, this project was always going to catch my eye. Hopefully, the lack of recent news updates from Anglia Interactive isn't indicative of abandonment. The Metropolitan Railway's modus operandi dovetails perfectly with traditional transport management game mechanics, and a developer perceptive enough to notice this is a dev whose work I'd like to try.
M is for
Miniature interview…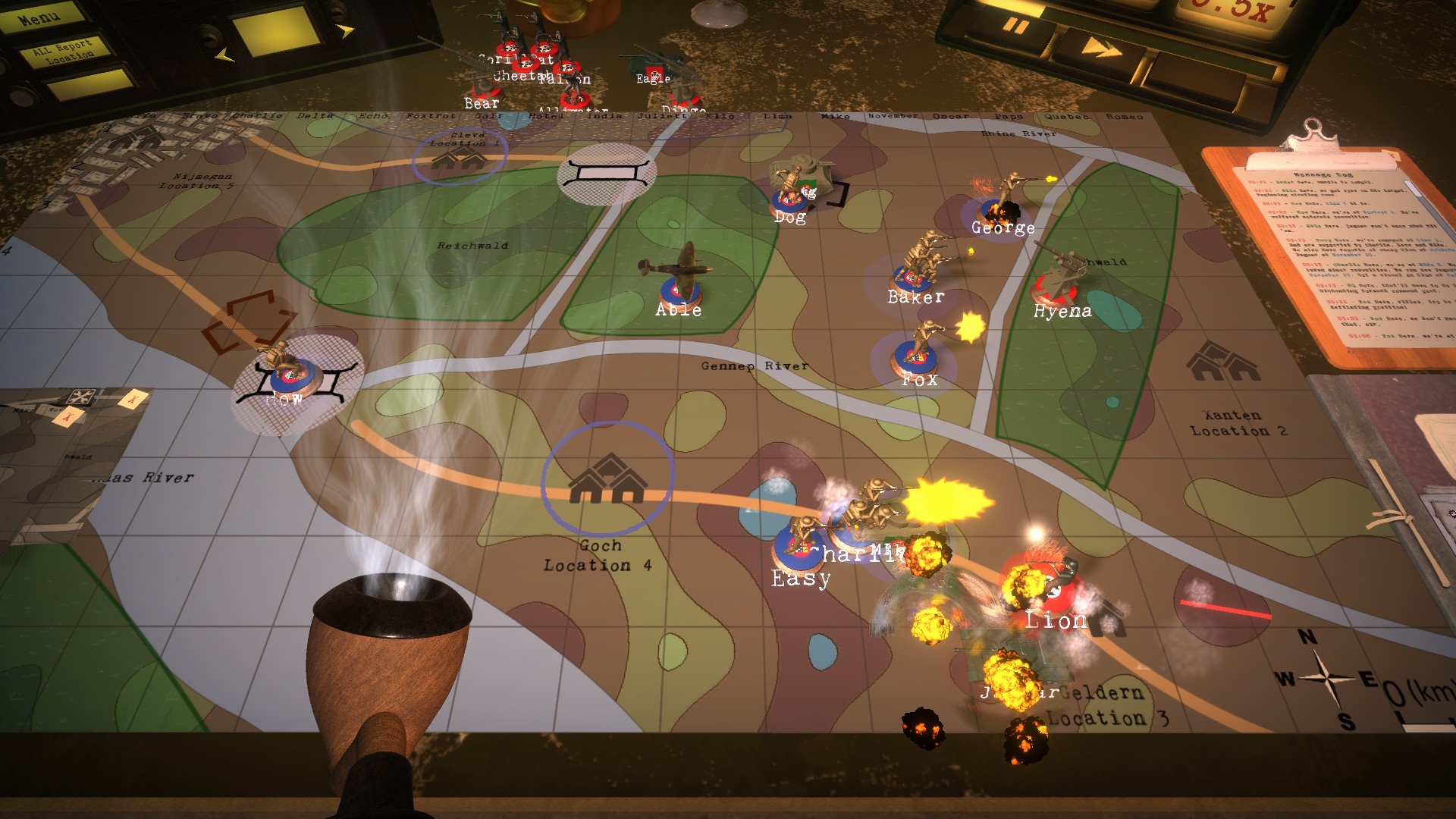 …with Michael Long, the creator of Radio General.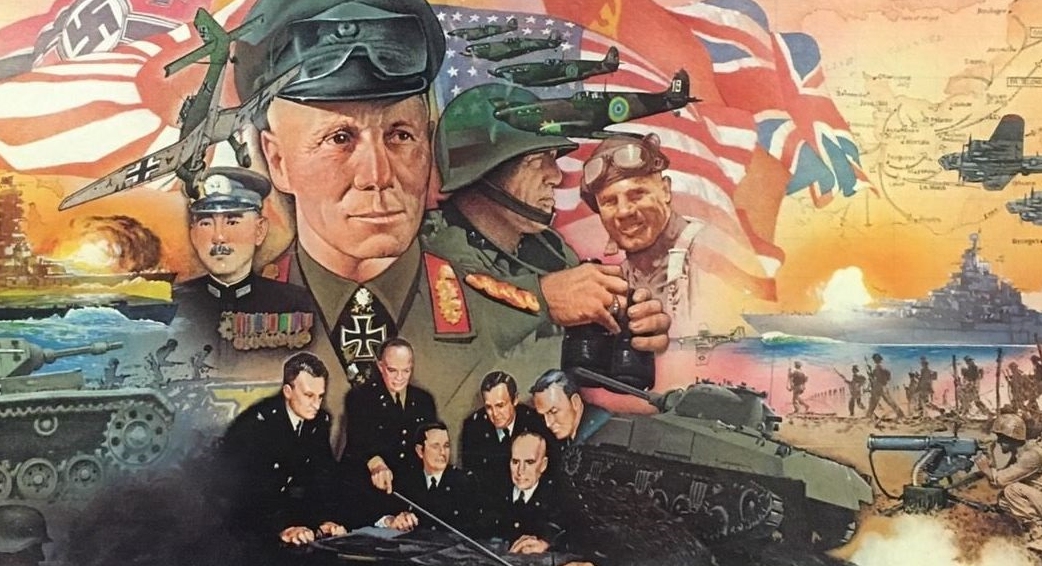 THC: Was your interest in military history sparked by a game or does it originate elsewhere?
Michael: My interest in military history started when I was very young and my dad would play one of the Axis & Allies boardgames with my older brothers. They would play somewhat asynchronously, where my dad would plan all of his moves ahead of time by studying the board at night while everyone was asleep. I was too young to play, but it was fun to hear their plans and strategies. Ever since I've had an avid interest in WW2 especially.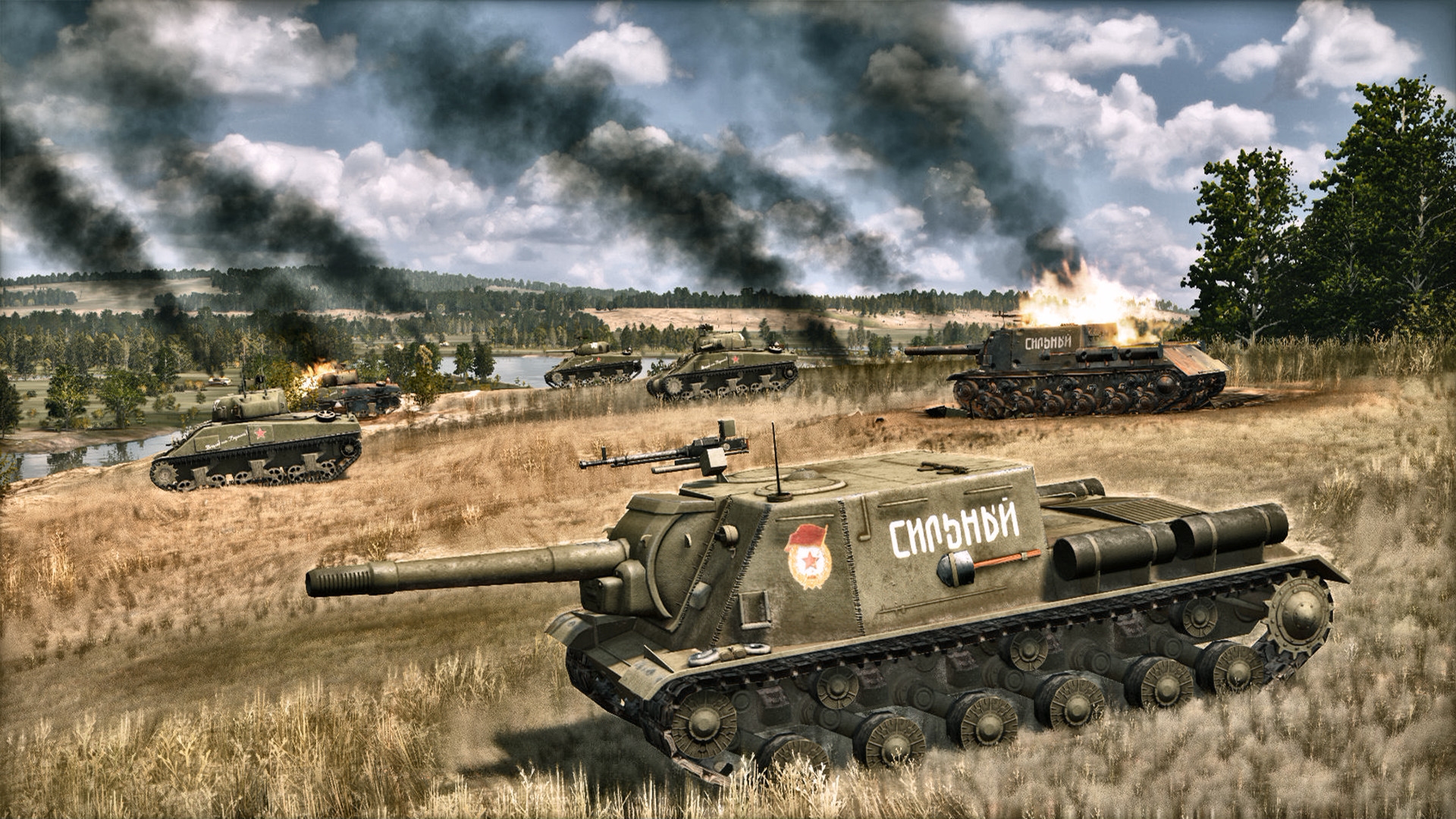 THC: What was the last computer or cardboard wargame that seriously impressed you?
Michael: Steel Division 2. I recently played the coop campaign mode with a friend and greatly enjoyed encircling and cutting off the supplies of large swathes of enemy forces.
THC: Which is more likely, additional Radio General add-ons or a full-blown sequel?
Michael: A full-blown sequel! We've got some BIG plans in the works, and are excited to share them soon.
THC: Your house/flat is on fire, and you've only sufficient time to grab two inanimate objects. What are the objects?
Michael: My glasses (if they aren't already being worn), and one of the old photo albums.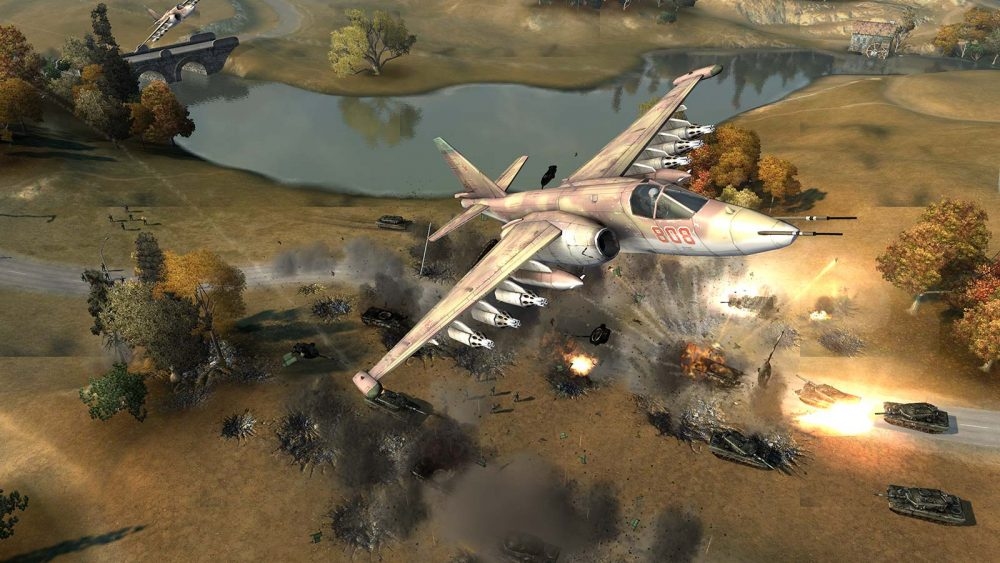 THC: Name a game, either upcoming or released, that you feel deserves more attention.
Michael: World in Conflict. I'd love a sequel!
THC: Thank you for your time.
N is for
No friends required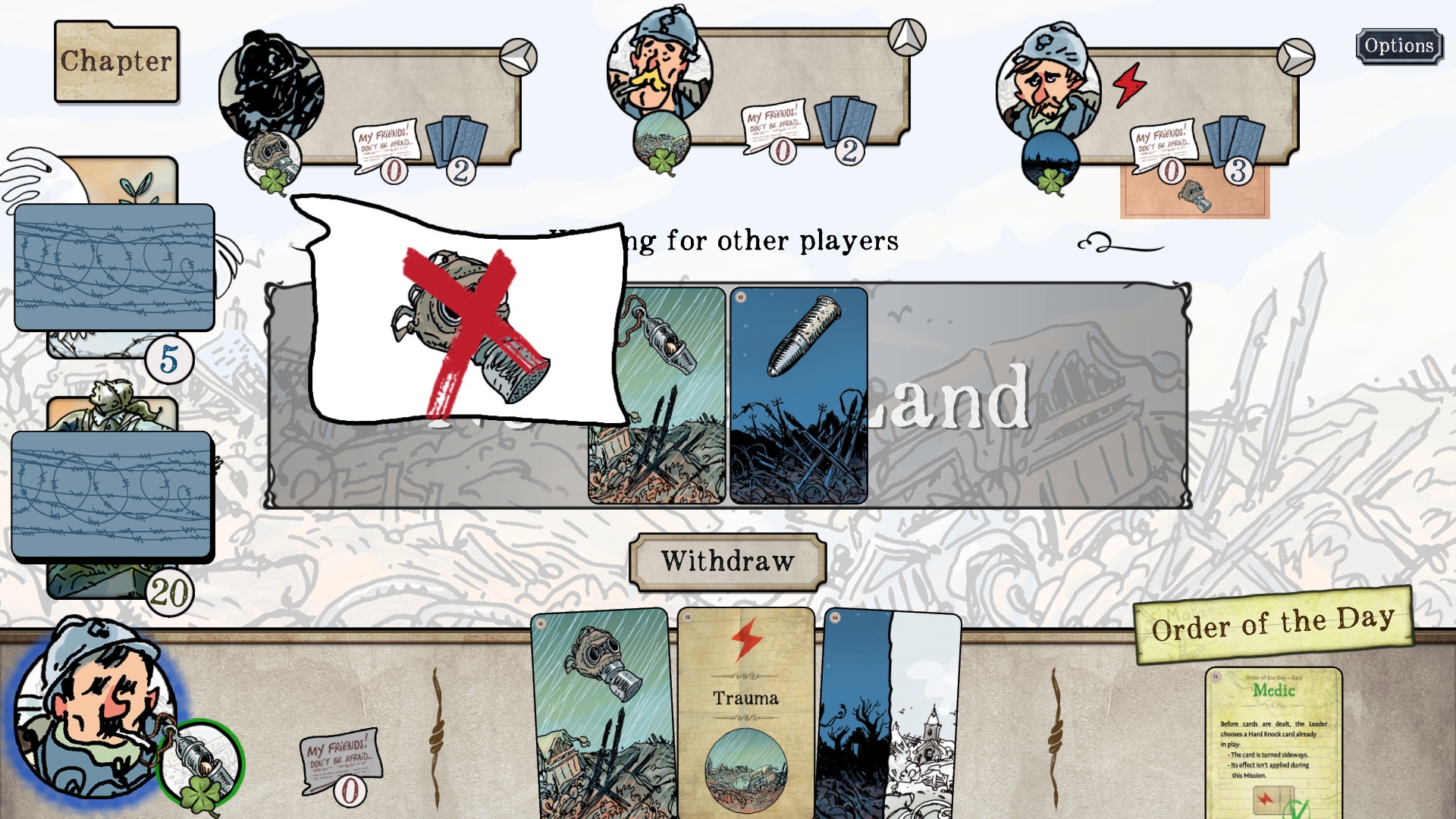 Great. The Grizzled, CMON's co-op card game about survival on the Western Front, can be enjoyed by the solitary as well as the social. An 'AI comrades-in-arms' option dramatically increases the chances of this five-quid curio featuring in the next 3×3.
O is for
Oil wars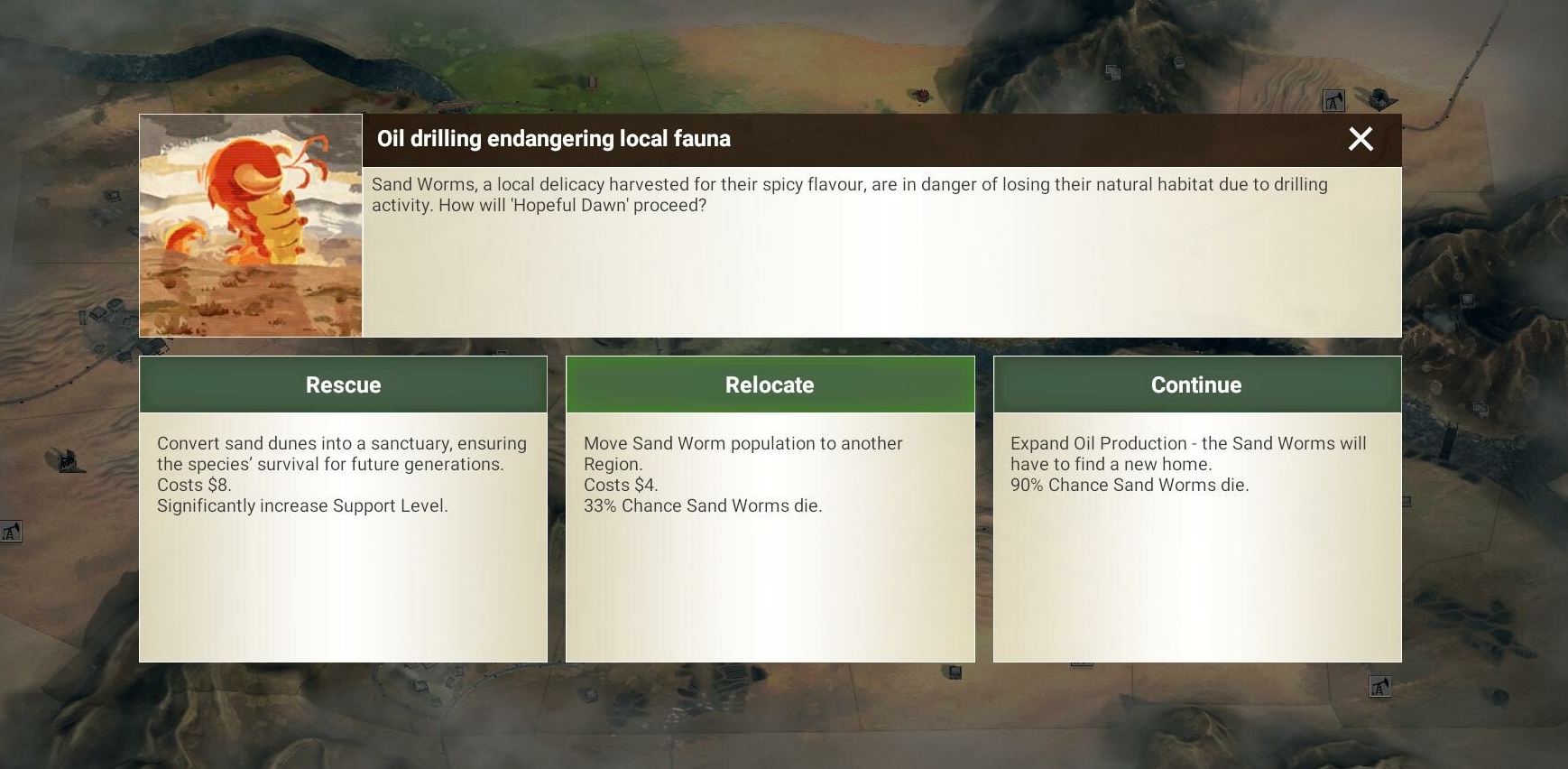 Lately, Ndemic Creations have been letting their hair down and their imagination gambol. Free until October 20, the Sand & Secrets DLC adds a new oil-rich region to Rebel Inc: Escalation. Some of the attendant scenarios and events owe as much to Hollywood as Helmand.
P is for
Pedantry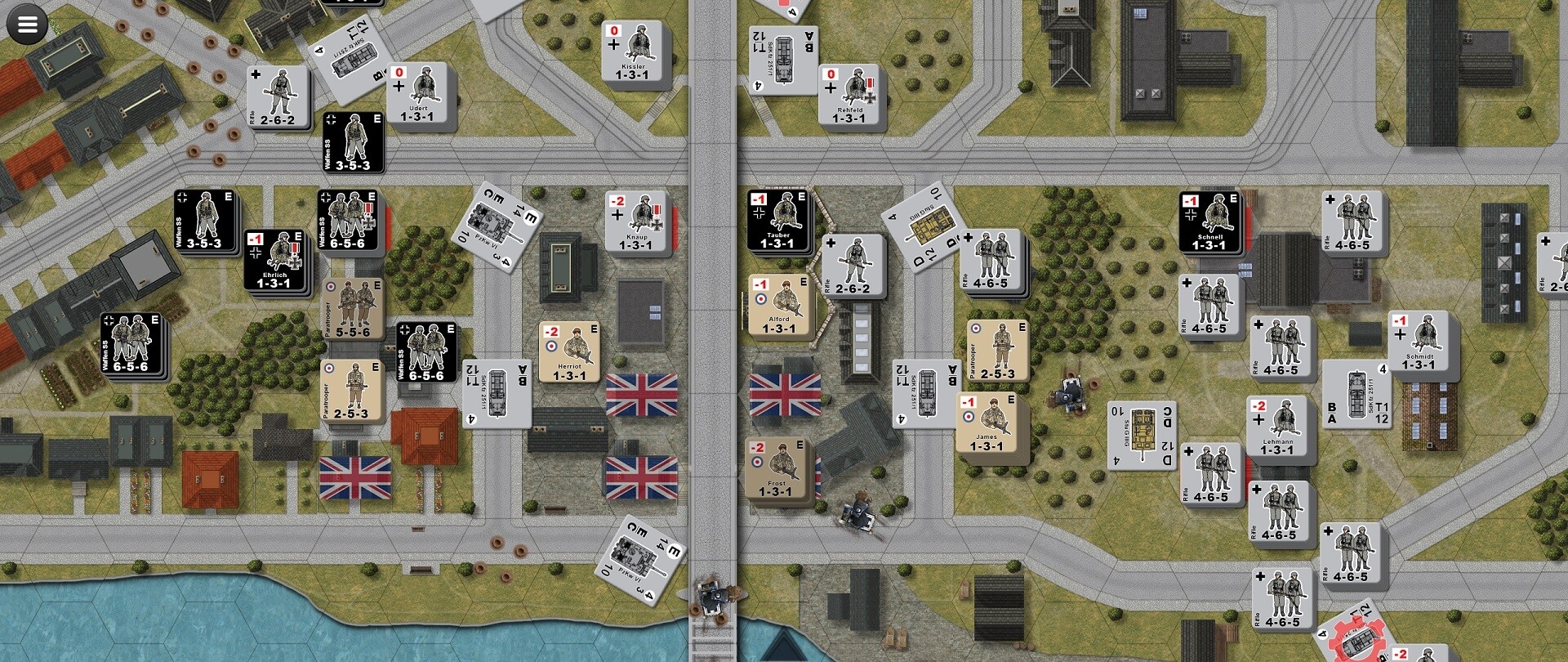 My pal, Roman, has been even more pedantic than usual this week. On Tuesday I caught him tutting at a railway-related discrepancy in The Excavation of Hob's Barrow (Exterior shots of Thomasina Bateman's train indicate she's travelling in an open or corridor coach while interior shots reveal her to be in a compartment coach). Yesterday the target of his nitpicking was the "fanciful" horizon in this image. Valor & Victory: Arnhem's cover art may be slightly misleading, but the huge (by V&V standards) 25-turn scenario at the heart of the £5 add-on will, I suspect, deliver a pretty convincing picture of the fighting around the famous 'bridge too far'.
Q is for
Quick tea card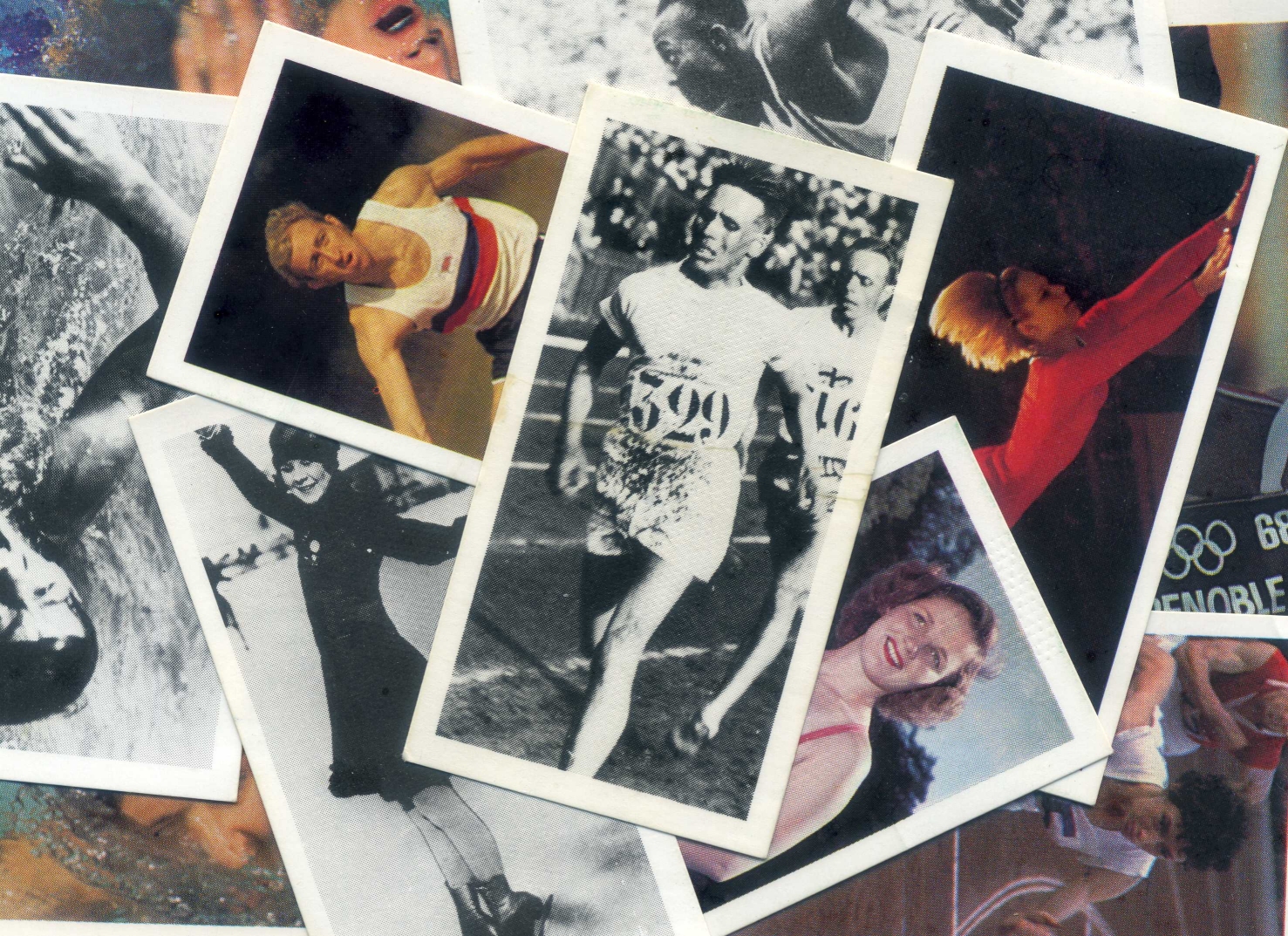 Card no.3 from Brooke Bond's 1979 'Olympic Greats' set depicts 'Flying Finn' Paavo Nurmi. One of the most successful Olympians ever, Nurmi won the infamous men's individual cross country at the 1924 Summer Olympics, an event so gruelling more than half the field failed to finish.
R is for
Roomy hexes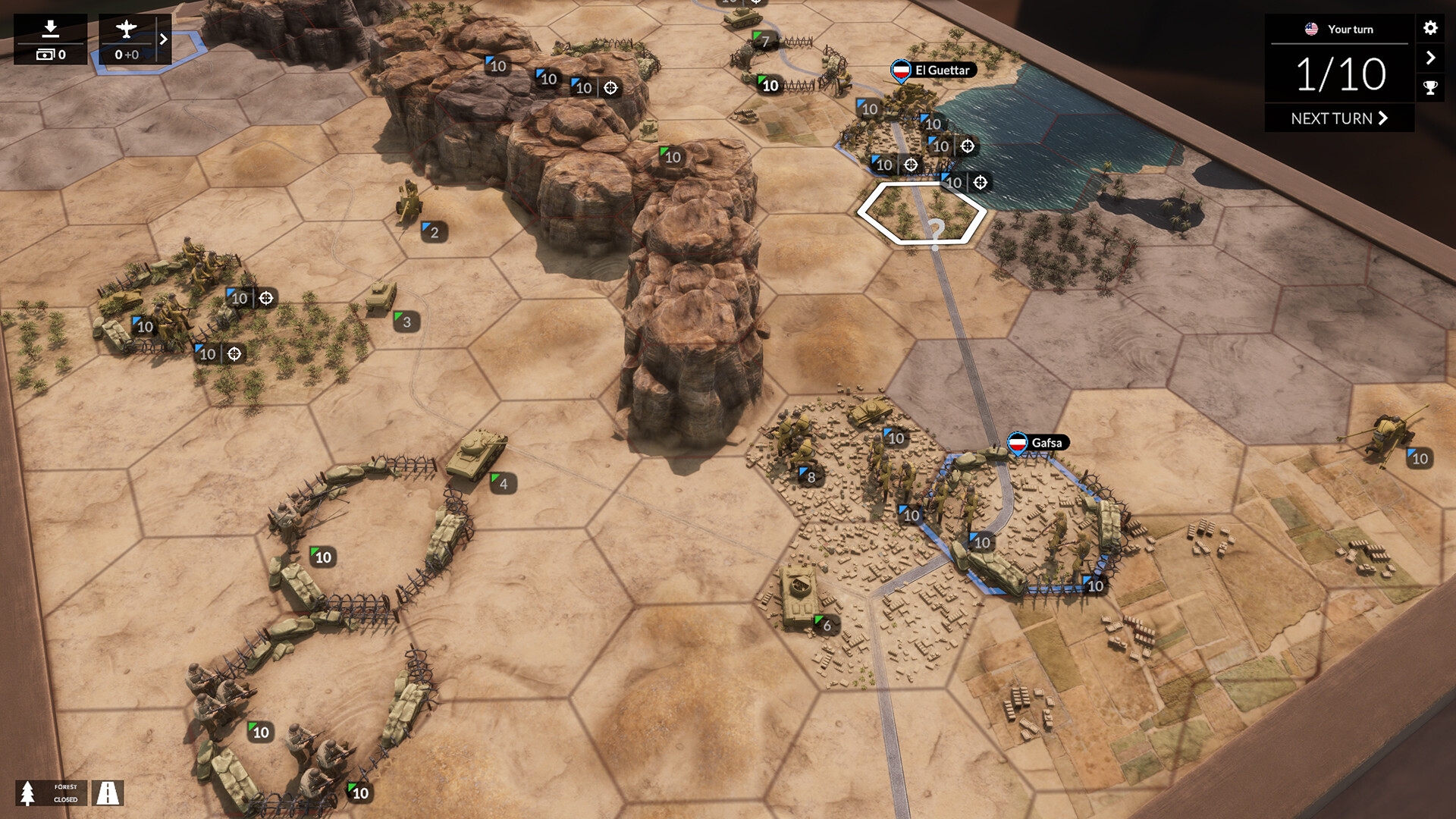 It would be easy to prematurely dismiss Total Tank Generals as another uninspired Panzer General-clone if it wasn't for its unusually capacious hexagons. The six-sided cells in Noobz From Poland's demo-foreshadowed 2023 release can accommodate up to three units.
S is for
Ship Sim returns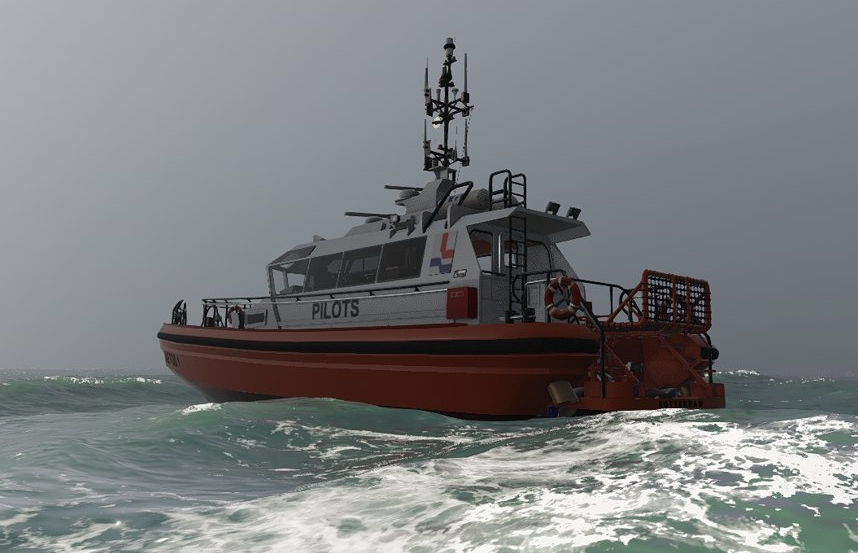 Early Accessable by the end of the year, VSTEP's NAUTIS Home will ship/boat with ten maritime playgrounds (one of which, unexpectedly, is a large fictional port) and ten different skipperable vessels. Realism should be abundant as the 'pro' version of this Ship Sim descendent trains real sailors.
T is for
Tonkas and toilet bombers
For DCS World pilots who are happier in the weeds than the clouds, September was a month of exciting announcements. Third-party developers are working on both an A-1H Skyraider and an IDS Tornado for the sim. The latter aerodyne has a long and colourful ludological history, as I explained in 2019.
U is for
Uninhibited U-boats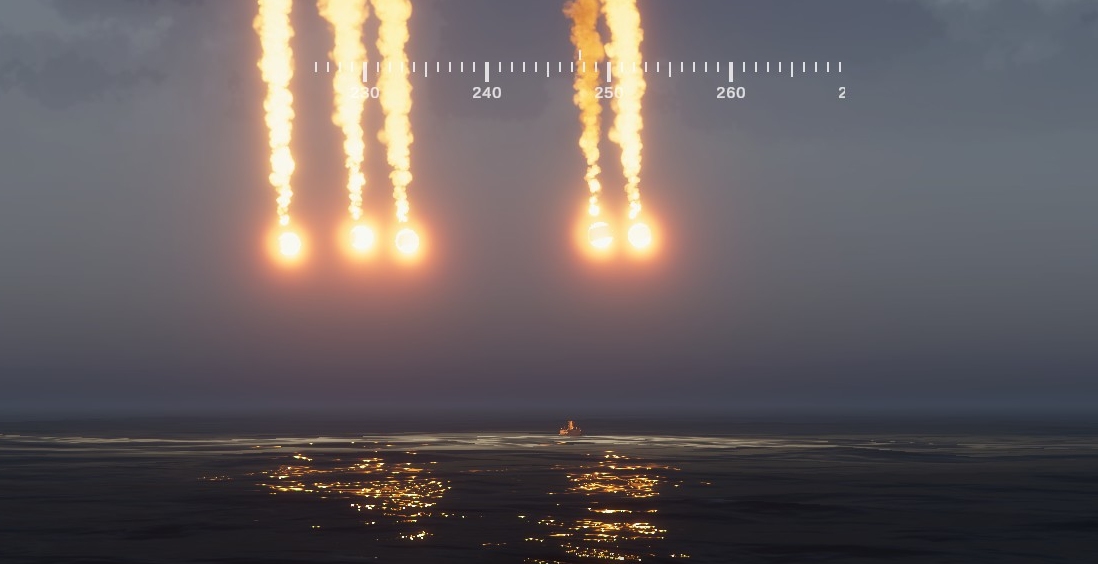 This forum exchange suggests one of the issues I highlighted last year after playing the Destroyer: The U-Boat Hunter demo… ("Although my last hour-long Type VII hunt gripped from start to finish, on more than one occasion I was taken aback by my foe's willingness to surface close to an alerted escort")… remains a cause for concern in the current Early Access build. While the sim has, on the whole, received a warm welcome, it appears Iron Wolf Studio still have AI work to do.
V is for
Verisimilar VTOL vehicle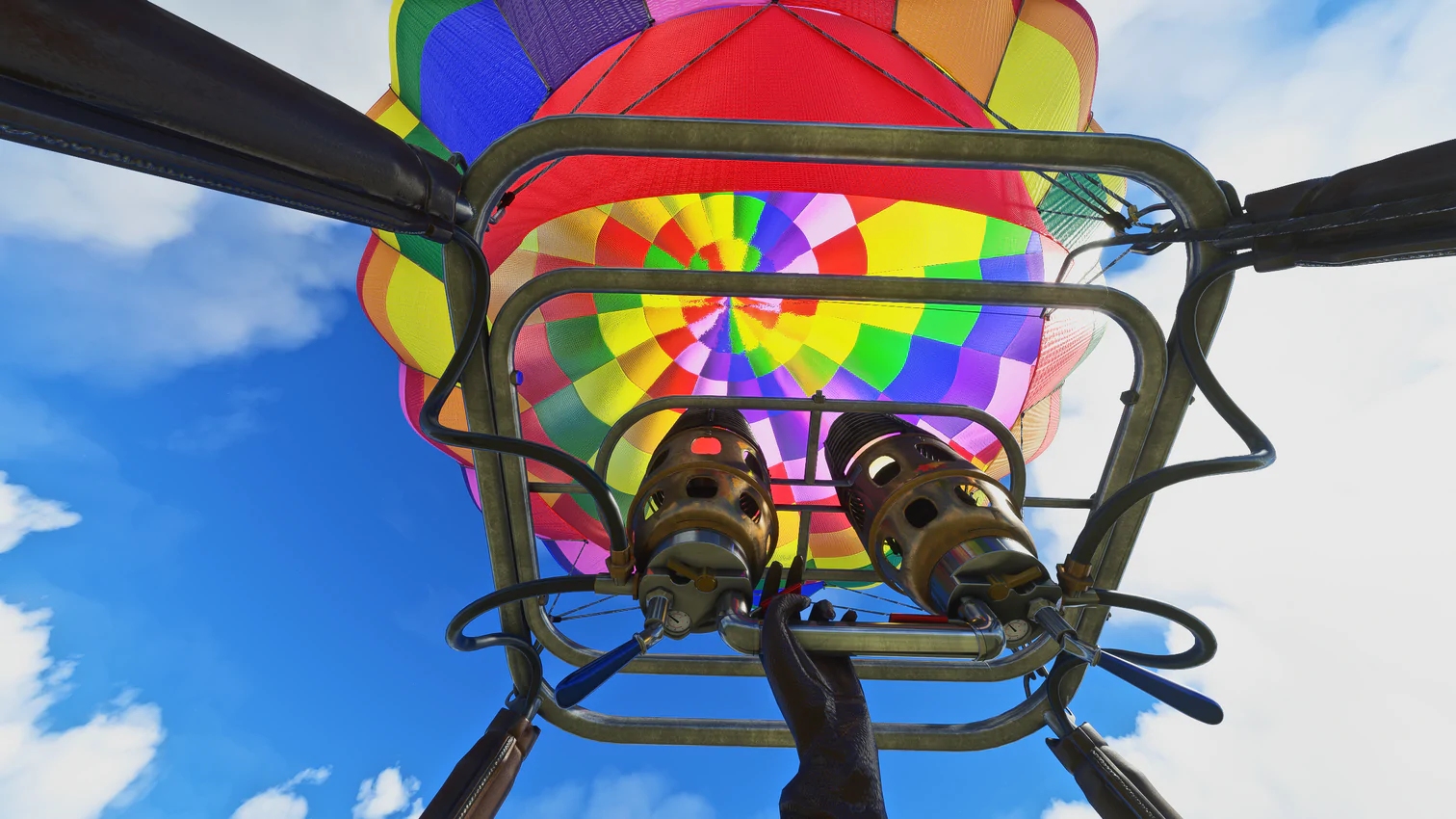 The sim currently topping the THC Transport Sim Top 50 by a handsome margin (votes still welcome!) get its first high fidelity hot air balloon today. The $15 add-on comes with fully animated burner controls, an inflatable/deflatable envelope, authentic instrumentation, and a toggleable AI pilot. What dev HPG can't supply is realistic levels of aeronaut anxiety. Until FS2020's gorgeous globe is strung with power lines, there will always be a substantial peril discrepancy between its version of ballooning and the real thing.
W is for
What air defence doing?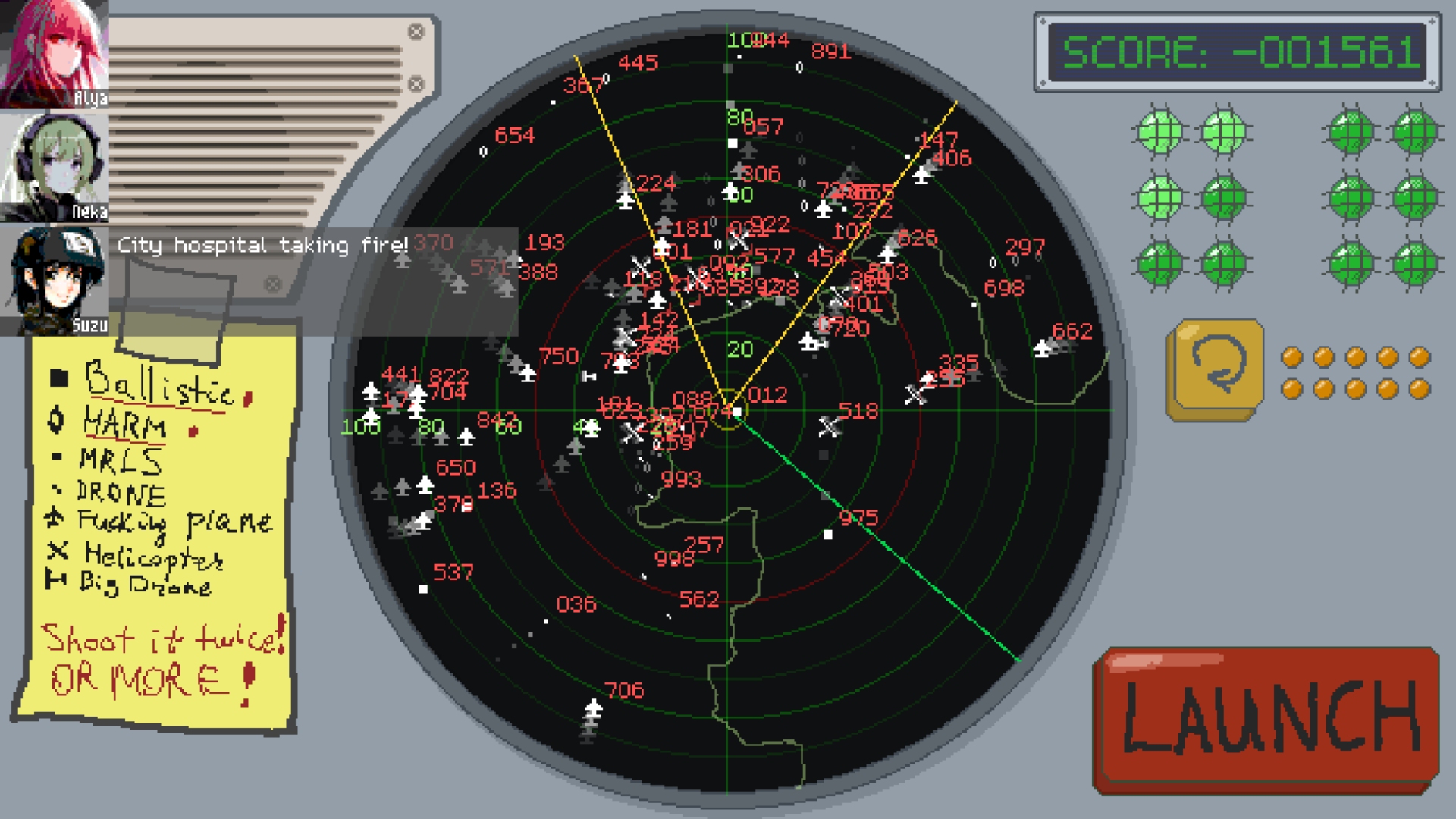 Unsurprisingly, Imminent, a Ludum Dare 51 entry that asks players to defend Donetsk against waves of Ukrainian missiles and aircraft, many of which seem to be aimed at "hospitals" and "civilian areas", hasn't been met with universal acclaim. The game paints a grotesquely distorted picture and has a comments section littered with NSFW photographs, but should Interactive Snacks, the organisers of Ludum Dare, ban it because of that?
X is for
Xperience in Das Football Boot

I wasn't planning to tweak DFB's rules mid-season, but Roman has persuaded me to make a small undisruptive modification. From here-on U-boats will sport experience levels reflecting the number of patrols they have completed. Each experience level negates one yellow card awarded to a player who is later substituted*. In other words, the longer a sub survives, the less likely it is to squander precious eels.
* The yellow cards of players still on the pitch at the final whistle are experience-proof.
Y is for
Youthful optimism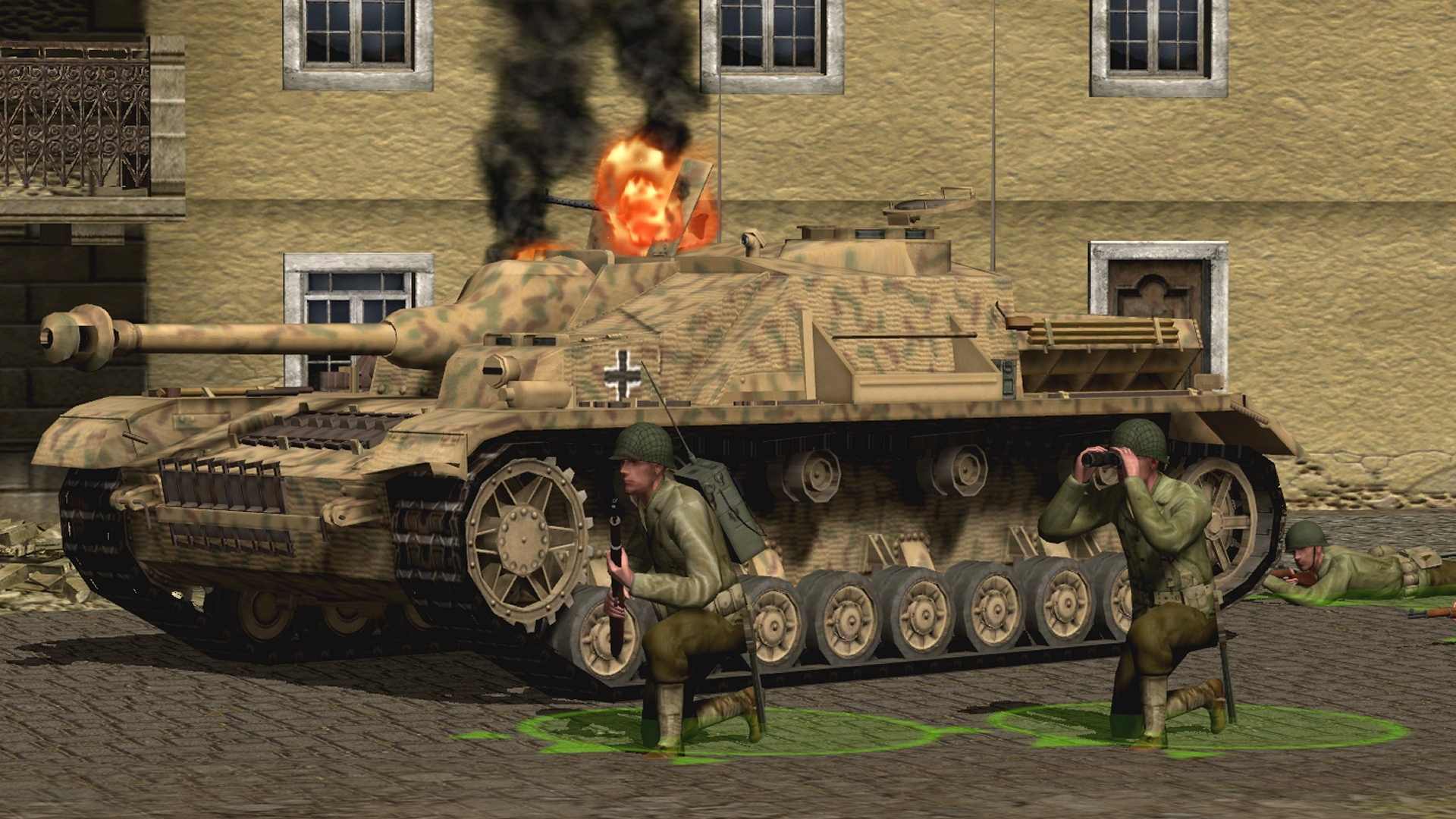 When Combat Mission Shock Force 2 hit Steam in August 2020, many hoped its WW2 siblings wouldn't be far behind. Two years on, that optimism looks a tad naive. Normandy, Fortress Italy, Red Thunder, and Final Blitzkrieg, are Steam-bound, but it may well be 2024 before the last of them appears.
Z is for
Zendora forever!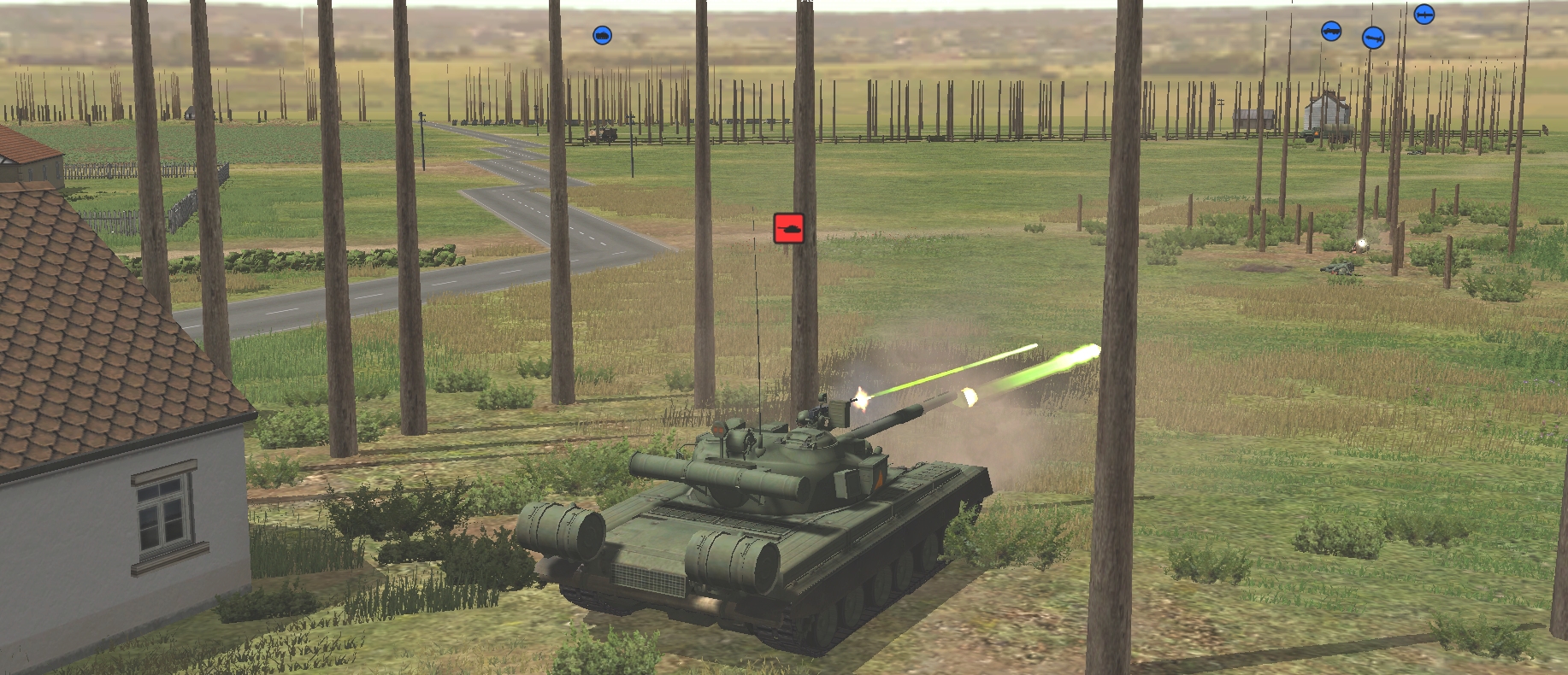 Monday's Operation Oryx turn tale should make interesting reading. A Podrabian T-80 has reclaimed central Strupnic, and commenter-controlled Zendoran units with AT capability and ammo remaining, are hurriedly repositioning in the hope of neutralising it. One attempt has already ended in failure. Plucky Milan Lesov Junior paid with his life when a close-range RPG-7 attack miscarried.