You wouldn't guess it from looking at him, but Roman, my Chief Foxer Setter, is something of a ludological pioneer. His parents were strict Bethelites, and growing up he wasn't allowed to watch TV, read comics, or listen to pop music. Dice were forbidden, as were playing cards. Denied chance-spiced diversions like Monopoly, Mouse Trap, Newmarket, and D&D, he and his siblings began devising their own alternatives on the sly. They were 'slow gaming' and using ERNG* decades before the terms entered common parlance.
* Environmental Random Number Generation

Not all of their entertainments were homemade.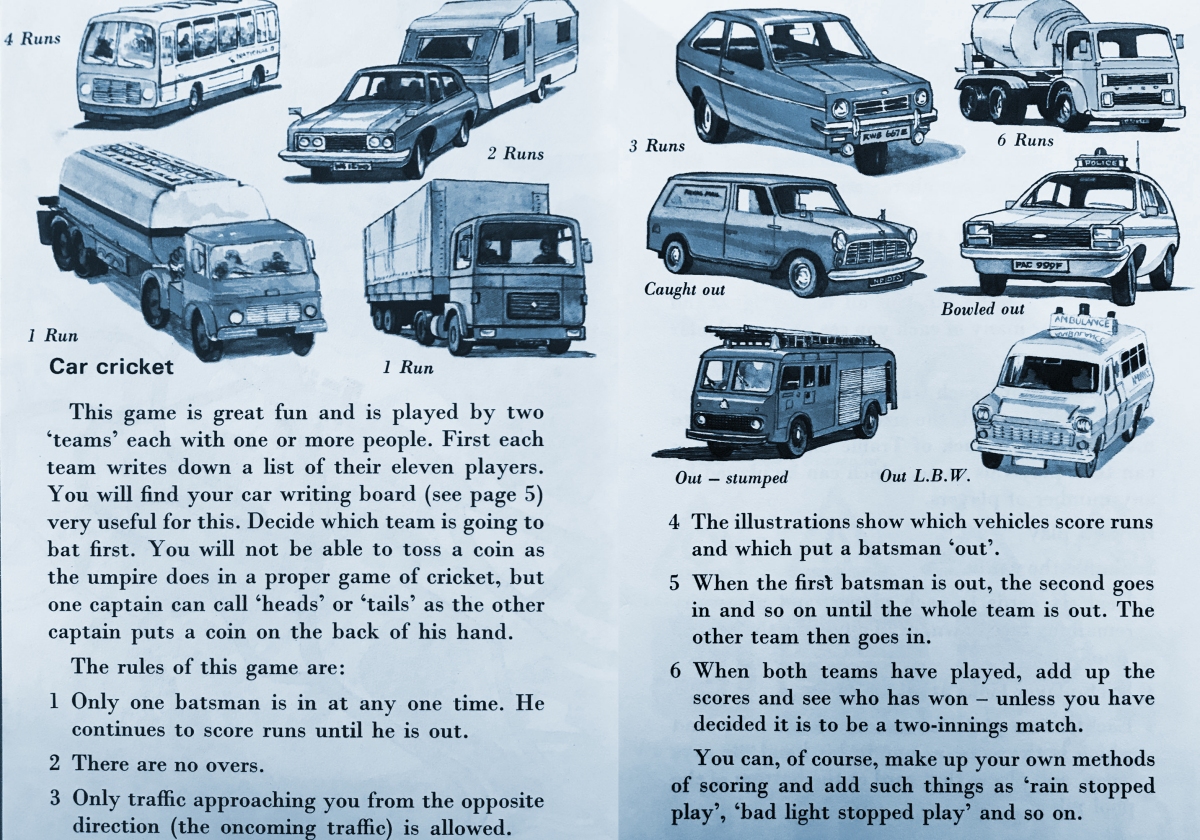 Roman has vivid memories of sitting on the wall at the bottom of his garden playing Car Cricket with Cheryl, his older sister. Some of these carbon monoxide-steeped test matches went on for days.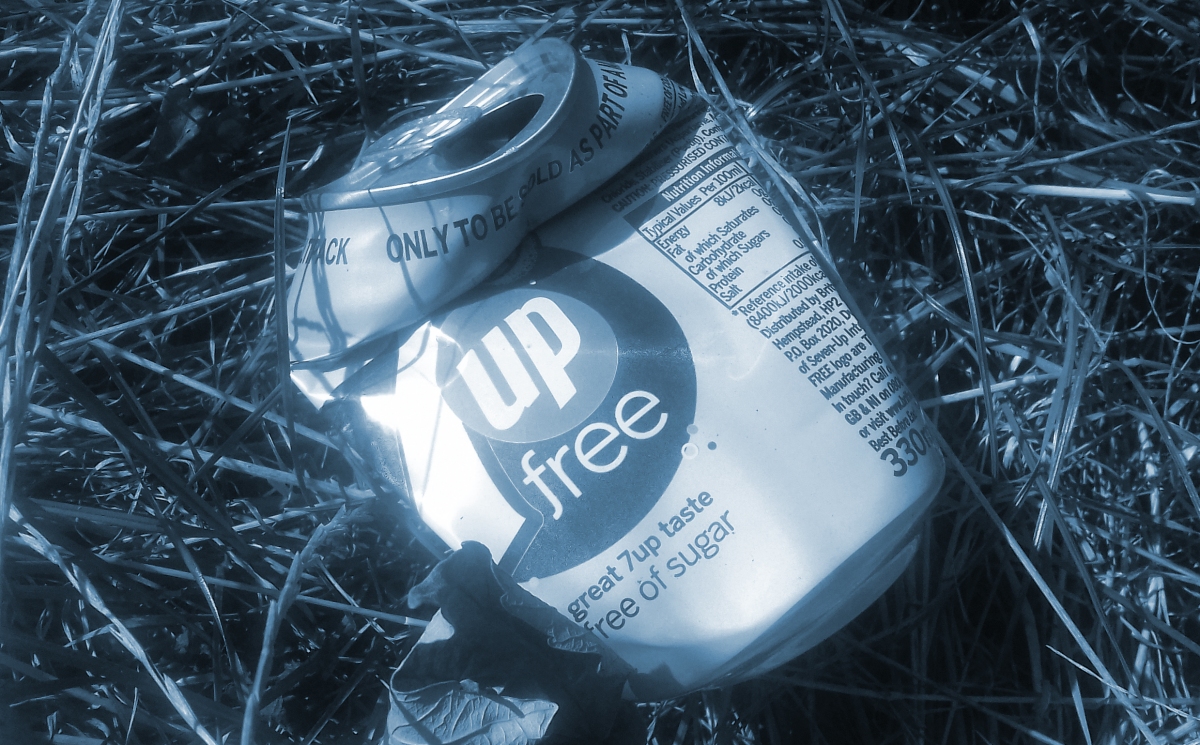 Mostly though, they forged their own fun. Lord of the Ring Pulls was a fantasy RPG played on local pavements and footpaths. Litter drove much of the action. Bottles and cans represented various monsters, sweet and snack wrappers loot and environmental hazards. Roman still mutters "Courage -1" every time he sees a discarded Quavers packet, and finds it hard to stifle a fist-pump when he spots a dropped 7-Up can.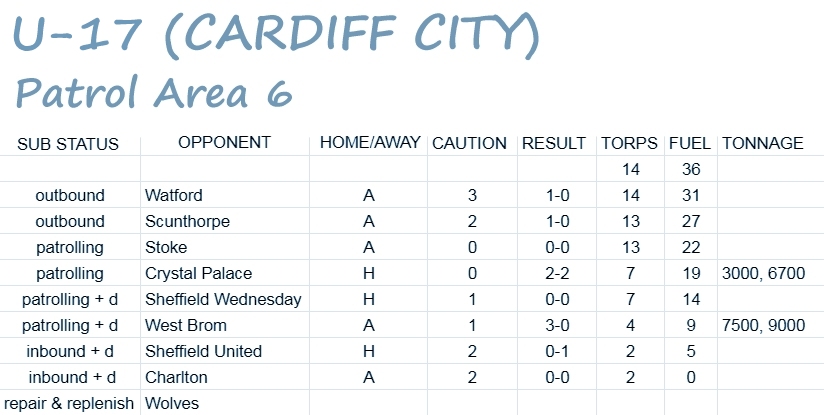 Last Saturday, his tongue loosened by several pints of chilled Tom Tumper, THC's indispensable foxer fashioner introduced me to Das Football Boot, a game he devised in the summer of 1983. Inspired by a playground copy of Lothar-Günther Buchheim's famous novel, DFB is a leisurely WW2 U-boat sim in which real-world football matches act as dice, and the phrase "His number came up" is more than just a figure of speech.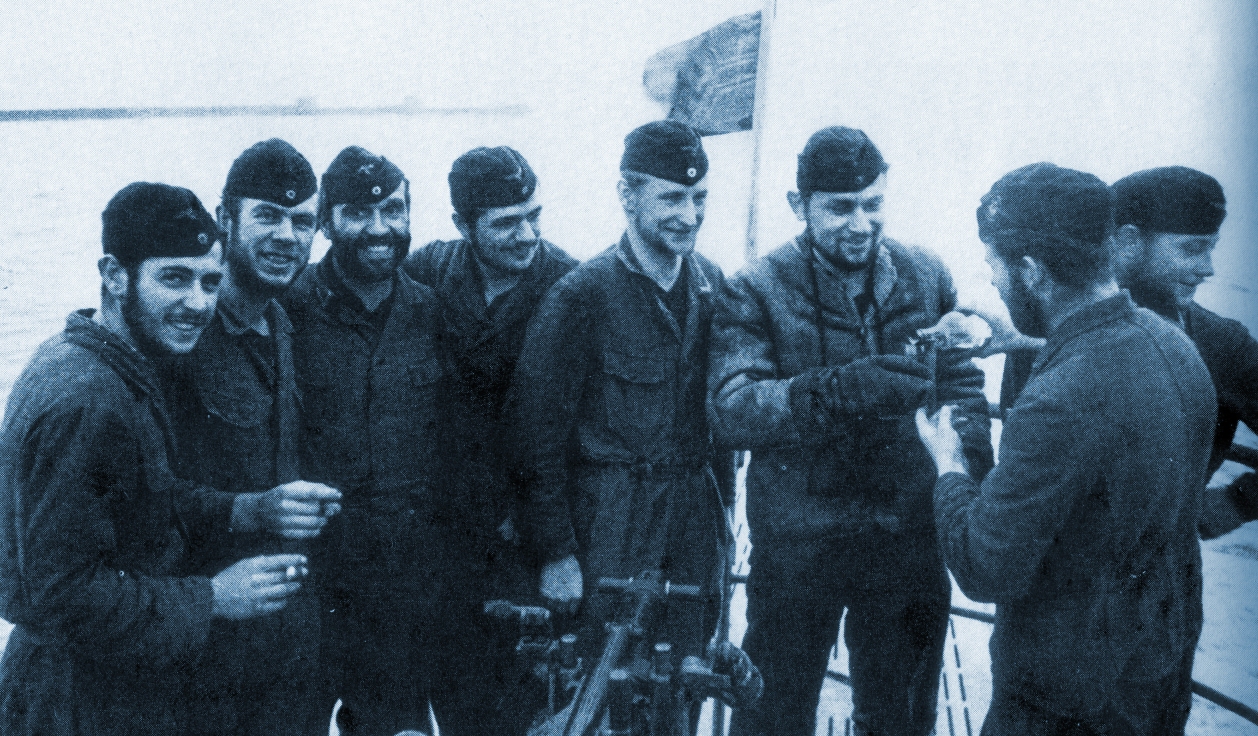 It sounds a bit doolally, but having listened to my colleague talk about the fun he had back in the day, trying (and failing) to top Otto Kretschmer's 47-ship war record, I knew I had to try soccer-powered convoy clobbering for myself.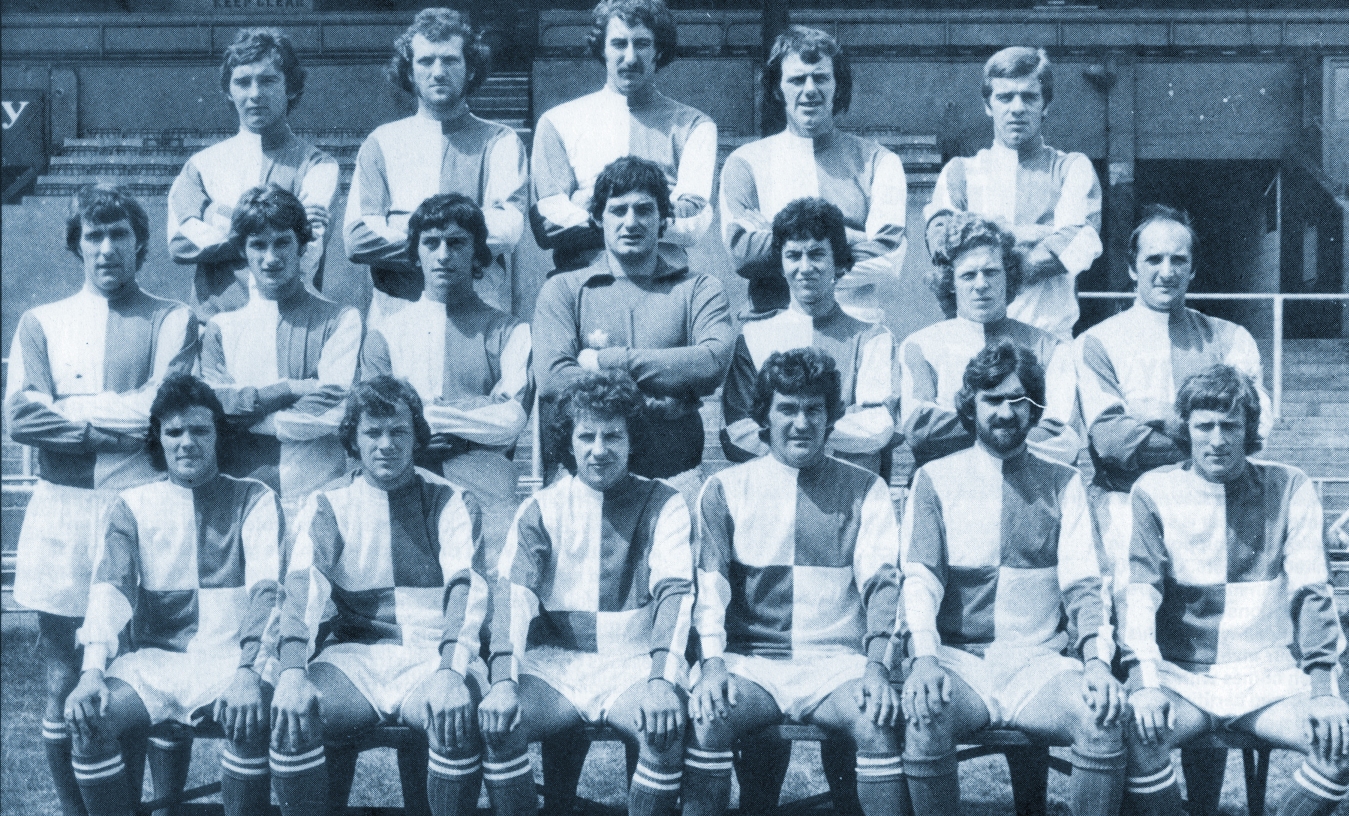 Now Roman has tweaked the rules slightly to reflect recent changes in the world's most popular sport (the number of substitutes your side uses during a match is significant in DFB), and I've picked the club on which my nautical narrative will be based (Swindon Town), I'm ready to start my first patrol.
I'll be including news of U-52's escapades in future A2Zs, and posting my pre-match Caution settings in comments under this article so my triumphs and tragedies can be independently verified.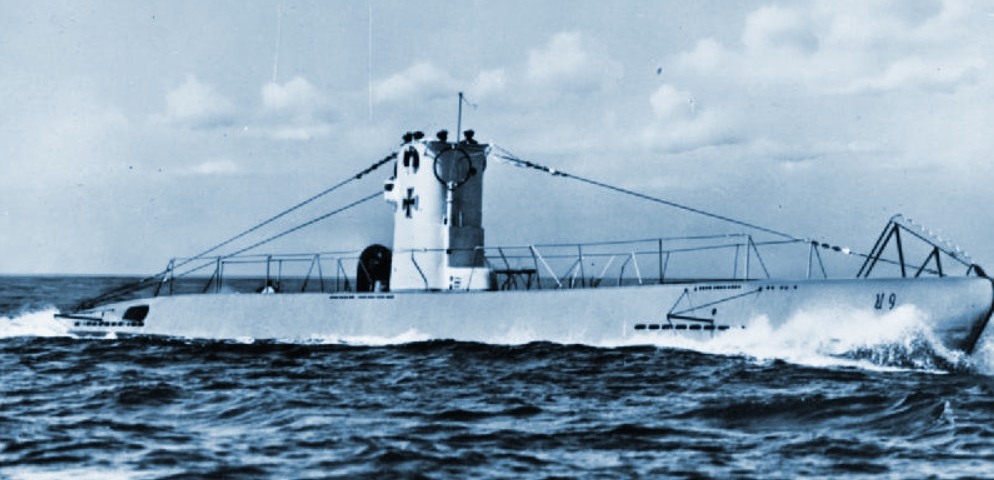 If anyone fancies joining me in the the North Atlantic, be my guest. You don't need to be a football fanatic or expert to captain a DFB Type VII – I'm neither. Simply follow the instructions below, and apply a bit of commonsense vis-à-vis Caution – the game's solitary tactics lever – and you've as great a chance of glory as the next depth charge dodger.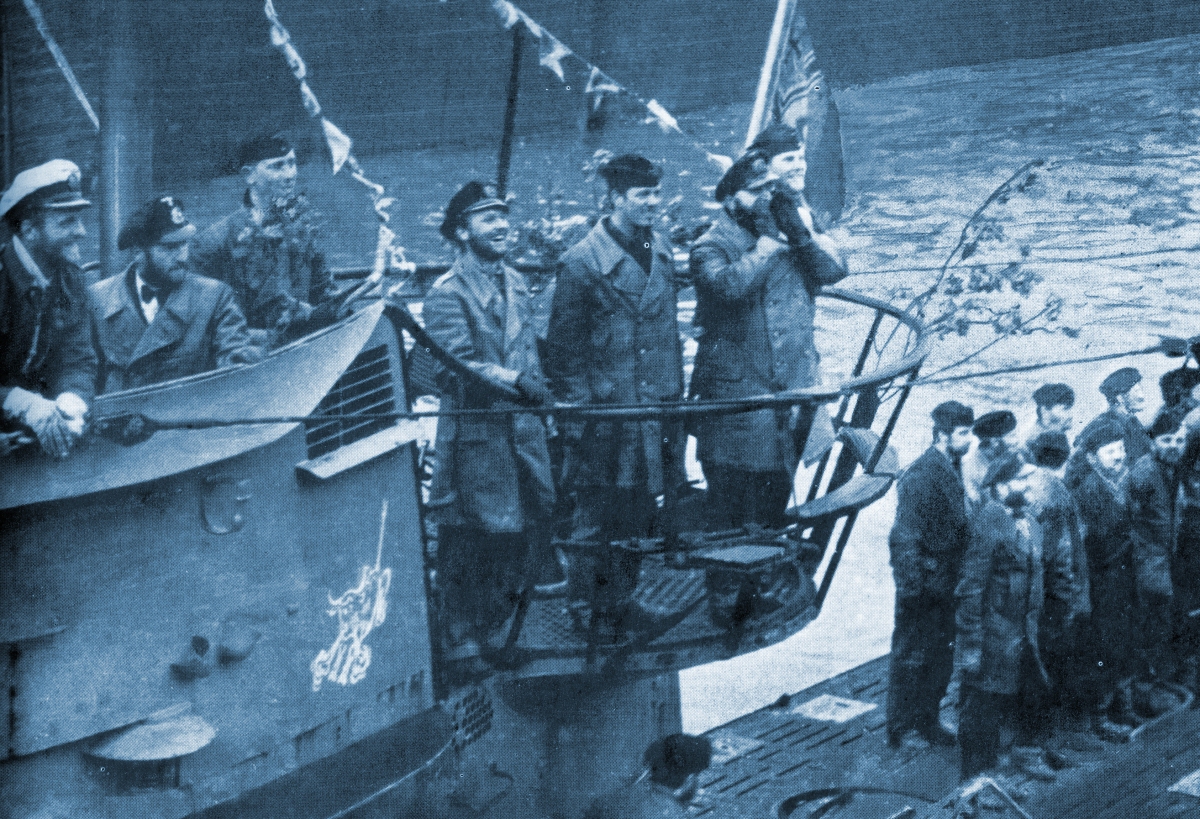 Anyone who wants to be in with a shout of winning an end of season award (Highest Career Tonnage, Longest Career, Most Destructive Patrol…) will need to post their Caution settings before matches so that their patrol records can be checked next summer. Fail to post a Caution number before kick-off, and the one set for the previous match will be used automatically.
* * *
INSTRUCTIONS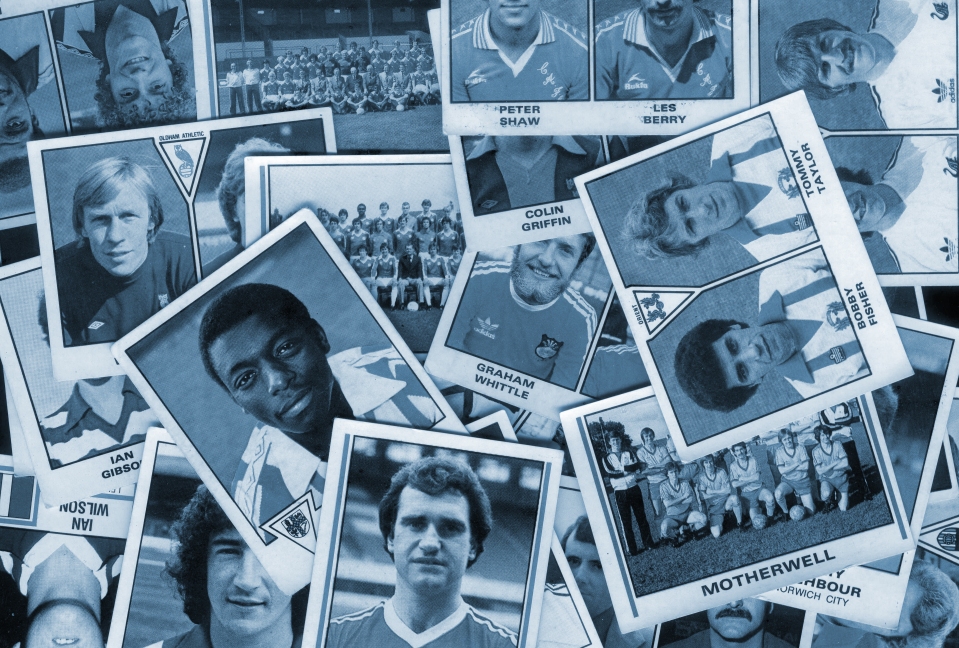 First off you need to select a real-world football club, ideally one near the start of its season, to act as your dice roller. To ensure theme-appropriate difficulty, this side must not be in the top six of its division when you select it.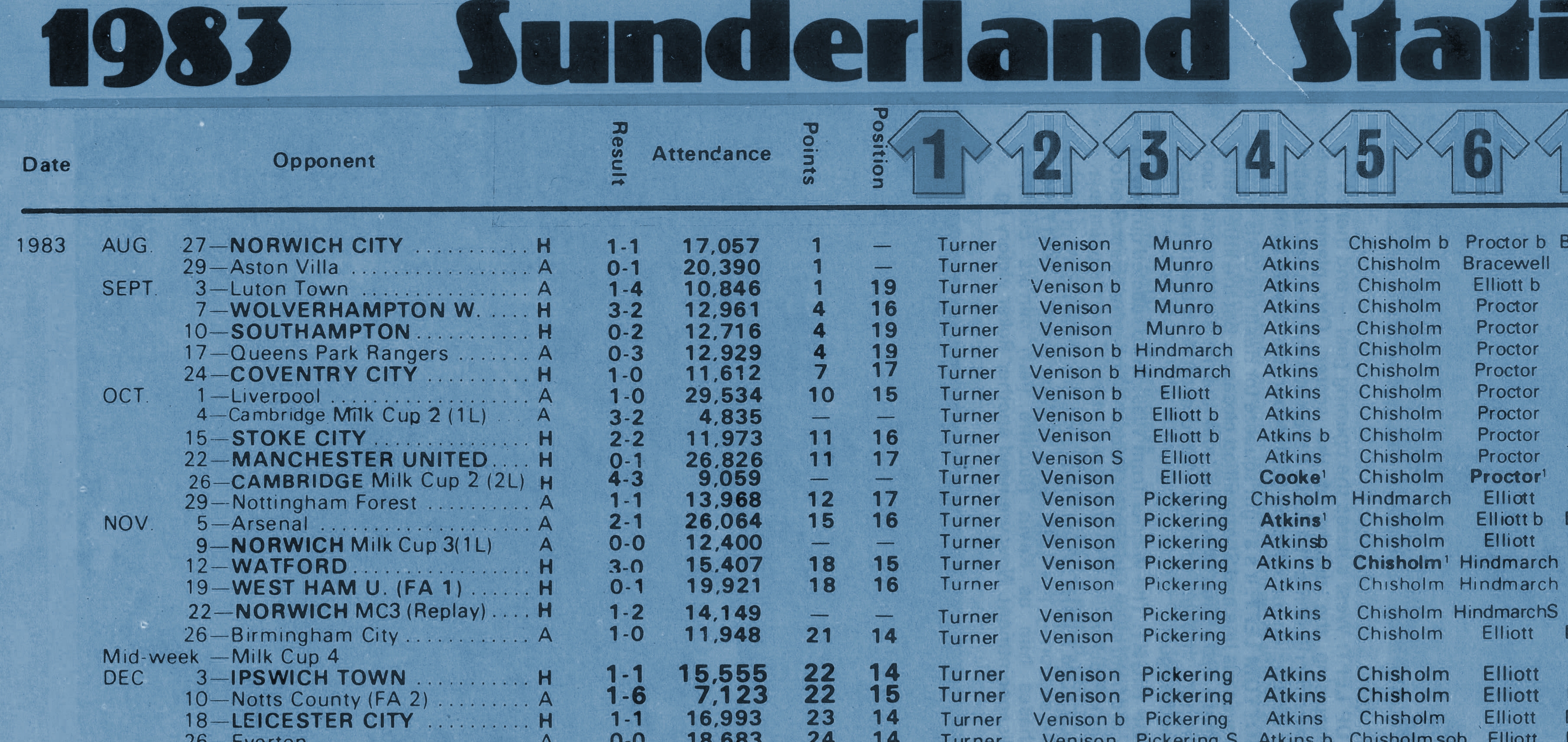 The smaller the division, the more chance you'll survive the season, the less chance you'll break tonnage records. As the success of your Type VII will be closely linked to the fortunes of your chosen club, obviously it pays to pick a club with good prospects if you can.
Your Type VII's identification number is a "U-" followed by your age (For reasons that will become clear, DFB is only suitable for players aged between 6 and 85)

Your submarine departs its base with 14 torpedoes and 36 'fuel' aboard. To discover your first Patrol Area (PA) find the name of the last first-team player to score for your club and count the number of letters in his or her surname. If the scorer in question has a double-barrelled or two part surname, use the second half of the name only to establish your PA. The number of the PA indicates how much fuel is required to reach it.
Calculated risks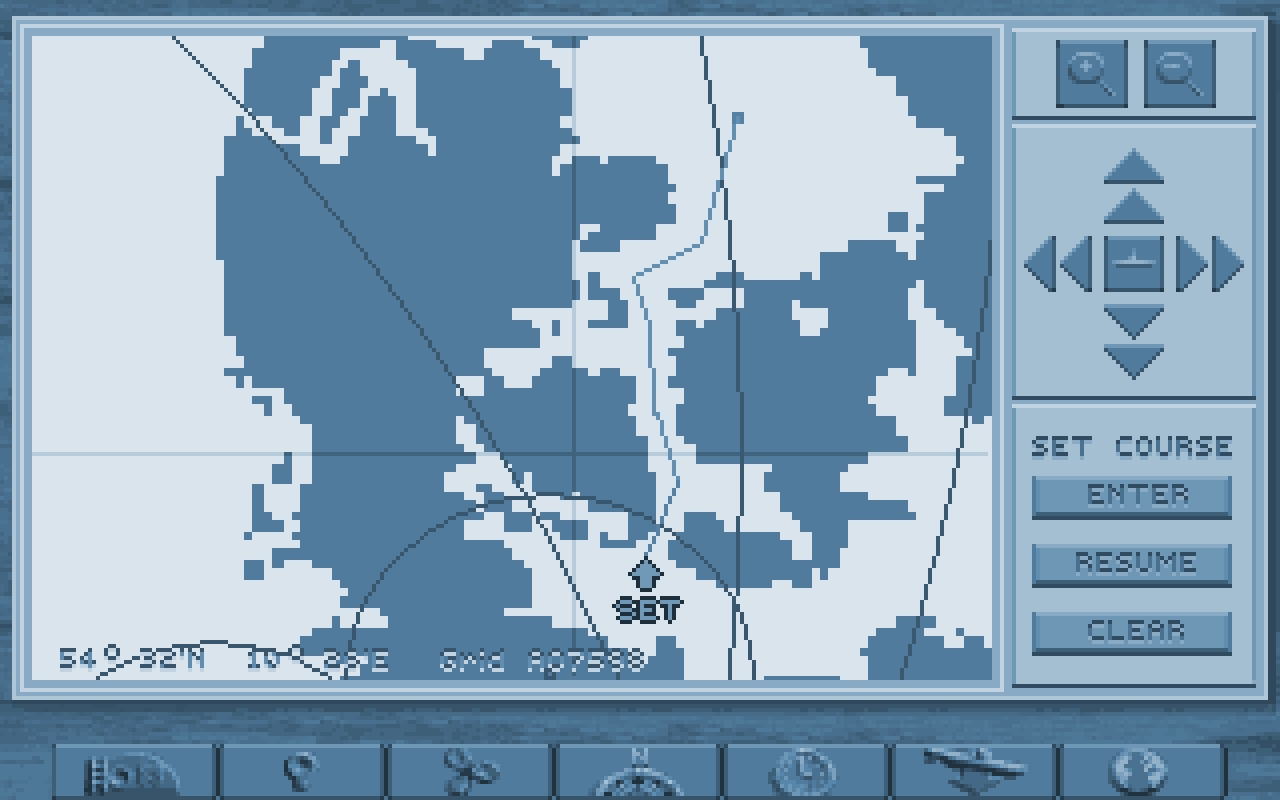 Before your club plays its next domestic league match (cup games, friendlies, and play-offs are ignored by DFB) consider the opposition, and set an appropriate Caution level. Until you reach your Patrol Area, your Caution setting must be either 2 or 3.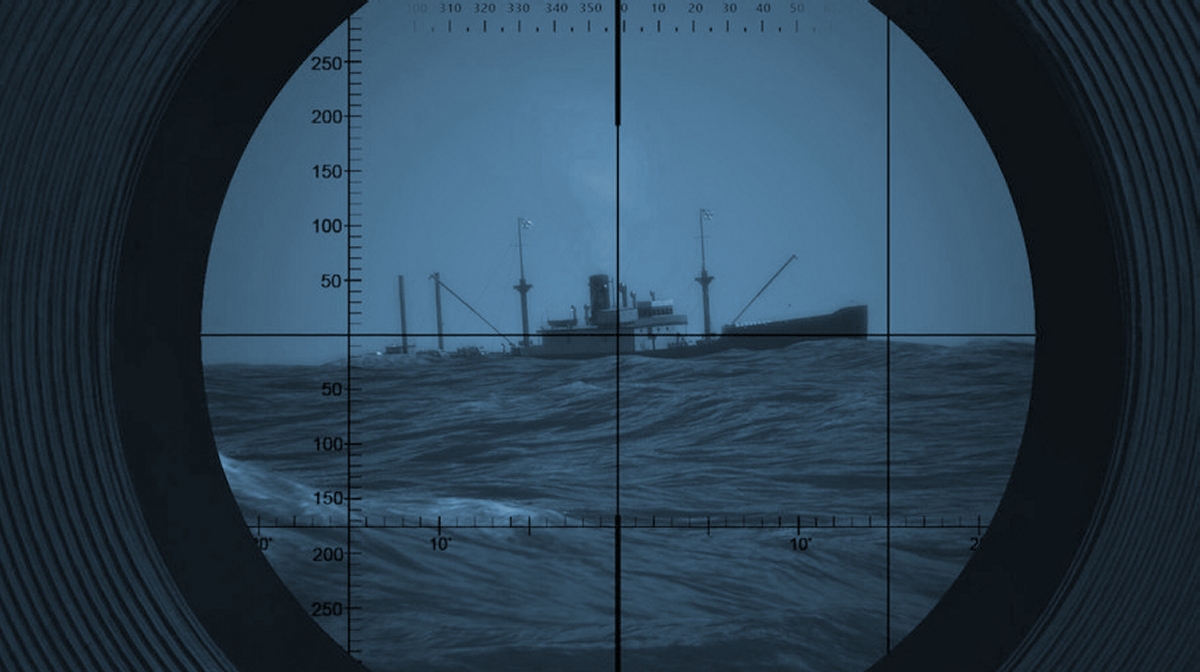 Caution cancels out goals, and, in DFB, goals represent both your torpedoes and Allied depth charges. For instance, a Caution setting of '1' would turn a 2-2 scoreline into 1-1, and a Caution setting of '3' (the maximum possible) would transform 5-1 into 2-0 (scores can't be negative). Don't fancy your side's chances in the next match? Consider setting a high Caution level such as 3 to minimise potential risk. Of course, if your team finishes up winning 4-0, the result will become 1-0, and you'll kick yourself for being lily-livered.
When Saturday comes
Once the match has been played, you use the Caution-modified score to ascertain whether you've sunk any ships or suffered any damage.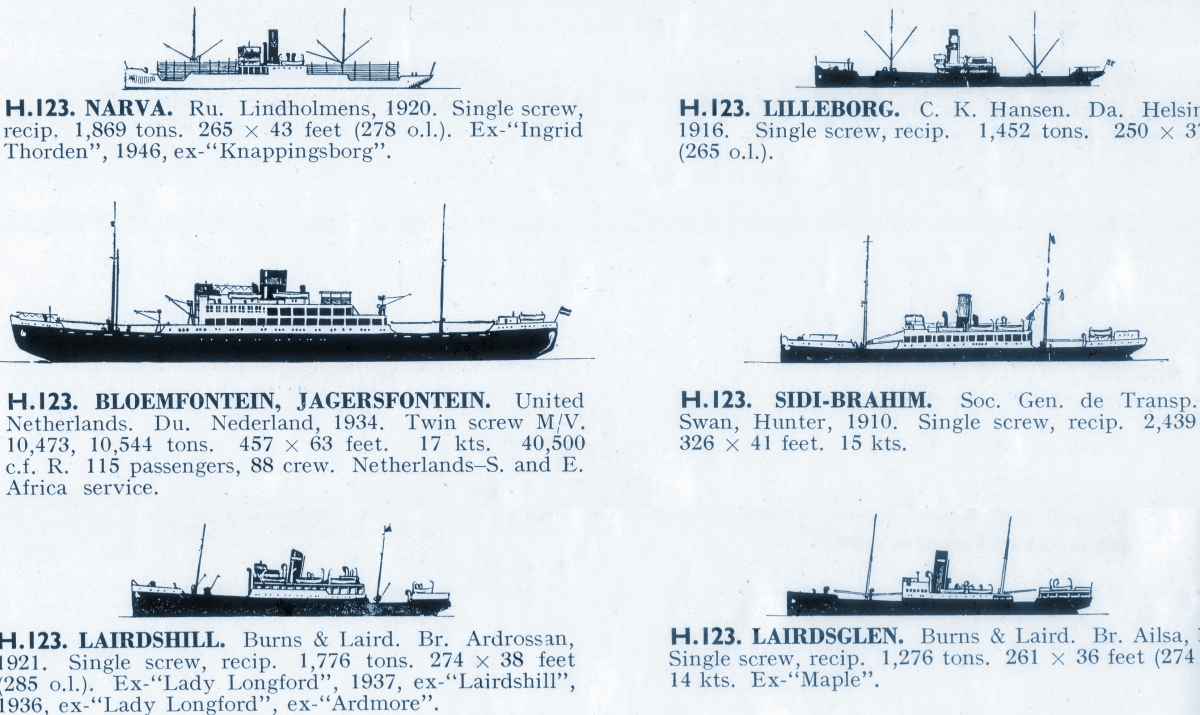 If Caution was set at 0, every goal your team scored equates to a sunk ship. Simply take the minute each goal was scored, add two zeros to the end of it, and you have your haul. Let's say your side netted in minutes 37, 45, 48, and 90+2. You would add ships of 3700, 4500, 4800 and 9000* tons to your tally.
* Goals in injury time are always recorded as either 4500 or 9000 ton ships.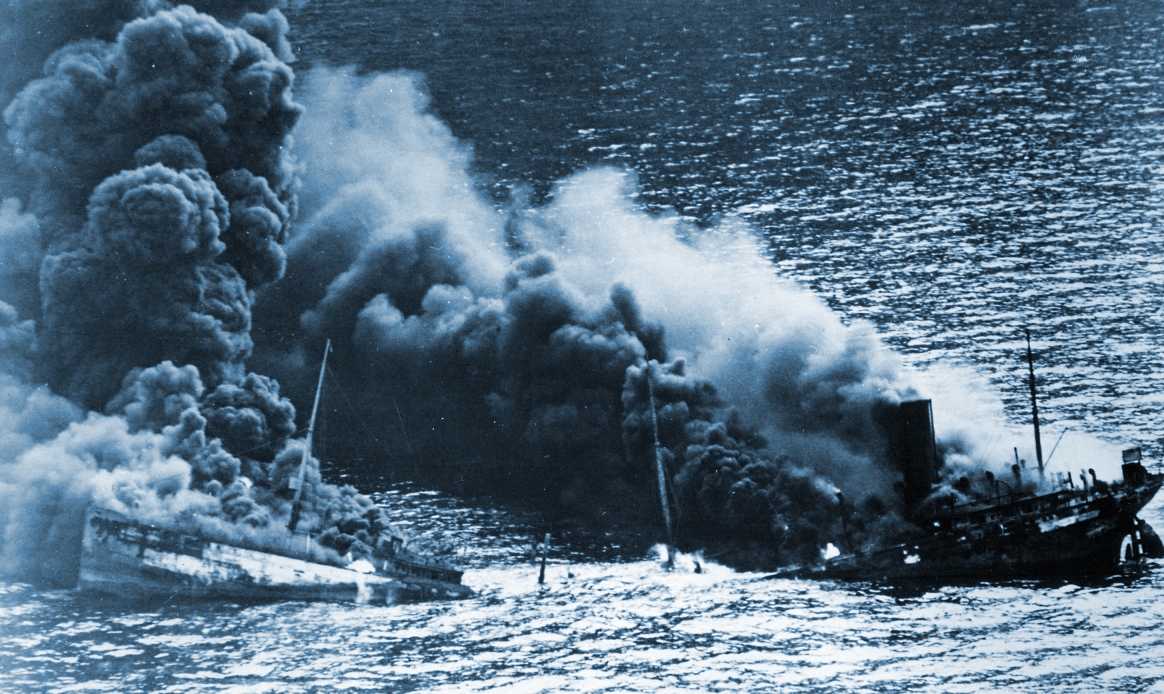 Things are a little more complicated when Caution has modified a scoreline. When determining the ships sunk during, for example, a 3-1 win turned into a 2-0 win by a Caution setting of 1, you'd ignore your side's first goal, and use the second and third as ship definers. Say those three goals had been scored in minutes 8, 42, and 45+1 – your two victims would weigh in at 4200 and a 4500 tons respectively.
Depth charges in the water!

Okay, now you're ready to check for depth charge hits. When Caution is 0, all enemy goals are potential hull splitters. If you see a number that's identical to, or within one of, your sub's identification number on the opposition's scoresheet*, hard luck, it's curtains for you and your crew. Ash cans that explode more than one but less than six 'minutes' away from your sub's number, damage your Type VII, assuming it's not already damaged, in which case they're lethal.
* Goals in injury time are always treated as either 45 or 90.
The maximum Caution that can be used by the captain of a damaged sub is 2.

When Caution has modified a scoreline, it's necessary to ascertain which of your opponent's goals imperil and which don't. You do this by cancelling-out goals chronologically when your club is playing at home, and reverse-chronologically when they are playing away. See above for an example.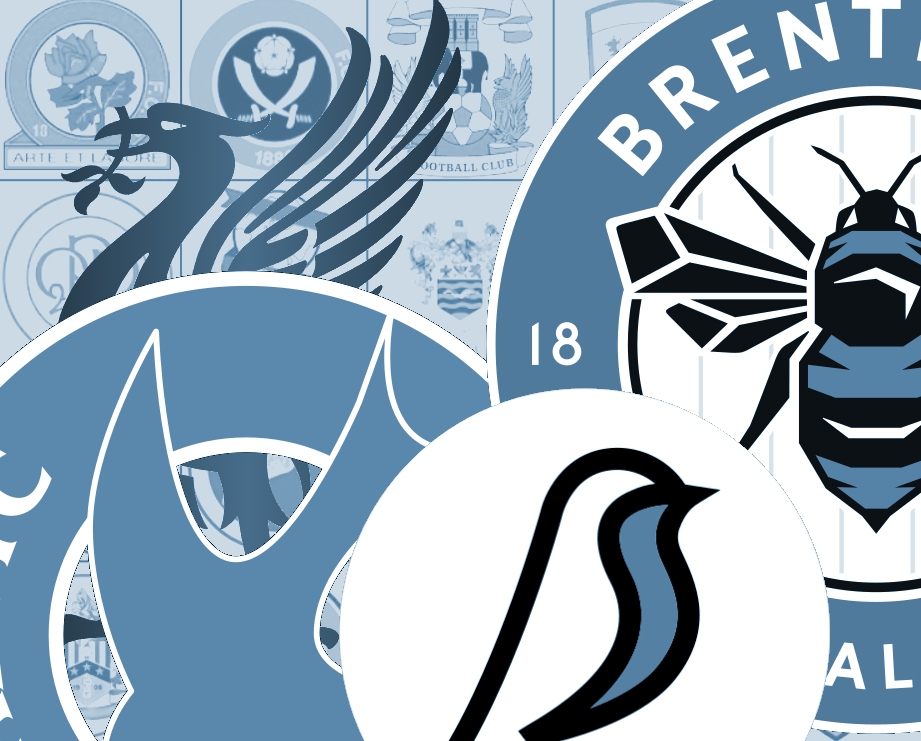 DFB doesn't much care whether a depth charge or shell is delivered by an aircraft or a warship, but study the badge of the club that struck the fatal blow, and all will be revealed. If you were sent to Davy Jones's by a side with a winged creature, or a star, moon, or sun on their crest then you were slain by one of Coastal Command's aerial assassins.
Bookkeeping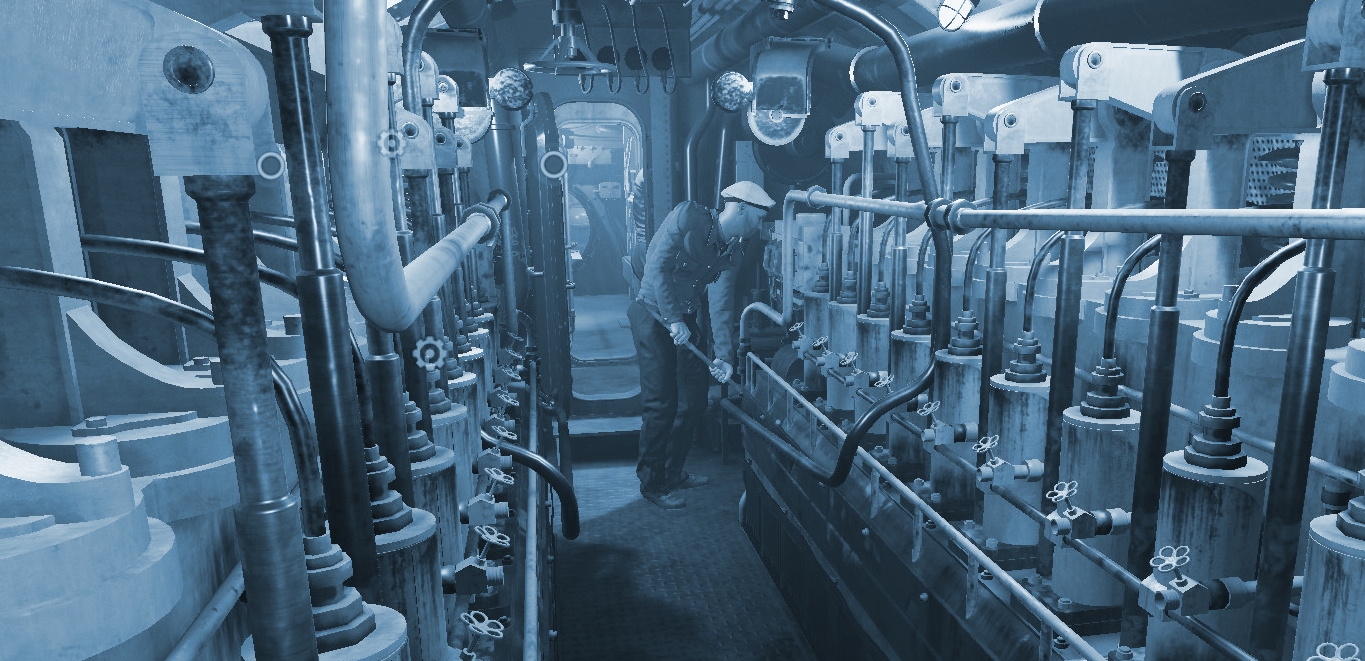 Recording kills and checking for depth charge damage aren't the only post-match tasks in DFB. Before you start thinking about adjusting your Caution level in readiness for your next fixture, a bit of bookkeeping is required.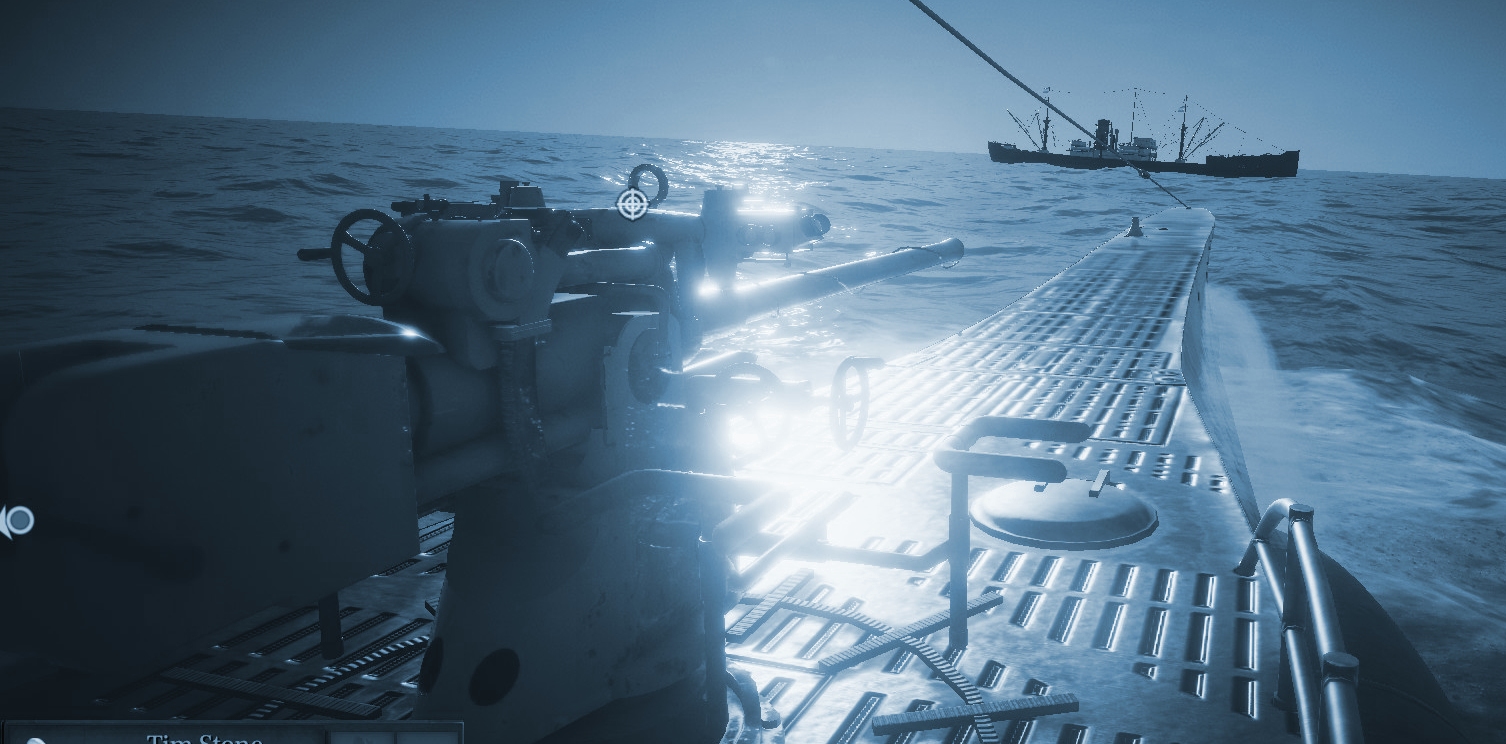 Every ship you sent to the bottom during the match costs you one torpedo unless it was under 1000 tons or it was dispatched with a penalty kick in which case it counts as a 'free' deck gun kill.

To check whether you expended any additional eels due to misses, duds, and double hits, subtract your Caution level from the number of yellow cards your team received during the match, and, if the total is positive, subtract it from your torp tally.

Next, find out how many substitutes your team used during the match, and reduce your fuel total by that number. As fuel doubles as distance in DFB, by comparing your current fuel level to a 'full tank' (36), you can work out whether you've reached your assigned Patrol Area yet. The status of a sub that has covered the requisite distance to its PA (the voyage may take several turns) changes from 'outbound' to 'patrolling' before the next match. Assuming a 'patrolling' U-boat isn't damaged, it is free to use the full range of Caution levels: 0 to 3.
This is probably the right moment to mention milk cows. While your sub is 'patrolling', hat-tricks scored by your side's players completely replenish your fuel tank and stock of torpedoes.
Kiel or be killed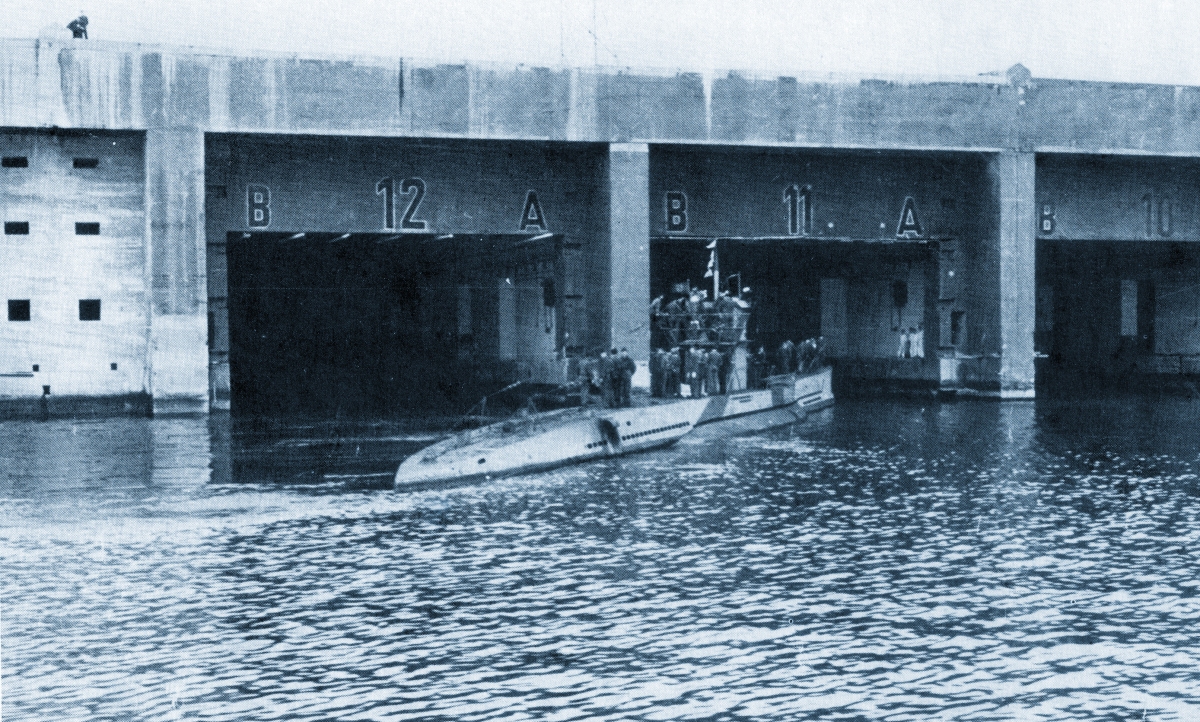 No DFB skipper would dream of quitting their patrol area and heading for home unless…
a) Their Type VII was damaged.
or
b) Their torpedo count was 3 or fewer.
or
c) Their fuel total* was equal or less than their Patrol Area + 5.
* Run out of fuel before reaching base, and it's GAME OVER.
When and only when you find yourself in one or more of these states at the end of turn, are you free to change your sub status to 'inbound'. The same Caution restrictions that apply when travelling to the PA, apply when heading back to base (Only Caution levels 2 or 3 can be employed).
Reach your base by burning the requisite quantity of fuel (your PA number), and the next match is devoted to rest, replenishment, and repair. In effect, you must sit on your hands for one fixture. Once this enforced combat-free break is over, it's back to business. Before the next match, determine your next Patrol Area in the prescribed manner (Find the last player to score for your club and count the number of letters in his or her surname) and decide on a Caution level.
Topp seadog?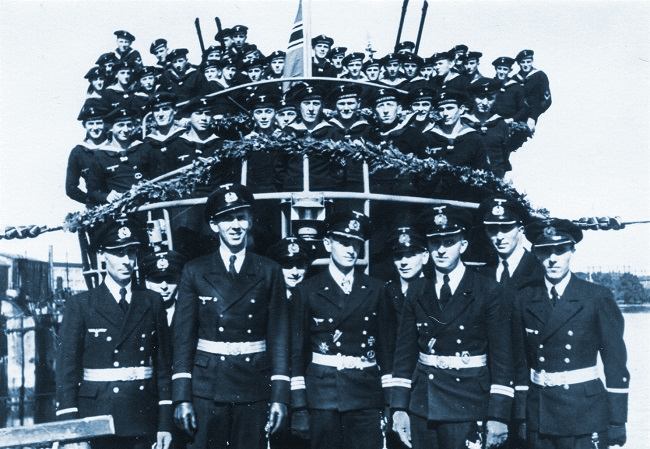 Roman says there are various ways to 'win' Das Football Boot. Surviving until the end of the season is no mean feat, even if you choose a club in one of the smaller divisions as your fate fount. Stay alive and sink more steel than the Kriegsmarine's 'Tonnage King', and my Chief Foxer Setter will be seriously impressed!
* * *
In a nutshell

To start a game, choose a football club not in the top six of its division, use your age as your U-boat's identification number, determine your first Patrol Area using the name of your team's last scorer, and choose a Caution level (2 or 3 as you are 'outbound') for your first match.
After every match, using the result, work out if you've sunk anything, then ascertain whether you suffered any damage in the process. Amend your torpedo and fuel totals with the help of yellow card and substitute counts. Finally make changes to sub status (U-boats can be outbound, patrolling, inbound, or repairing and replenishing), and choose a Caution level for your next fixture.
Happy hunting, fellow Sea Wolverhampton Wanderers!
* * *
Addendum
— LEADERBOARD —
Captaincabinets, the skipper of U-37 (Brescia Calcio), is using a Google Sheets spreadsheet to keep track of the DFB U-boats.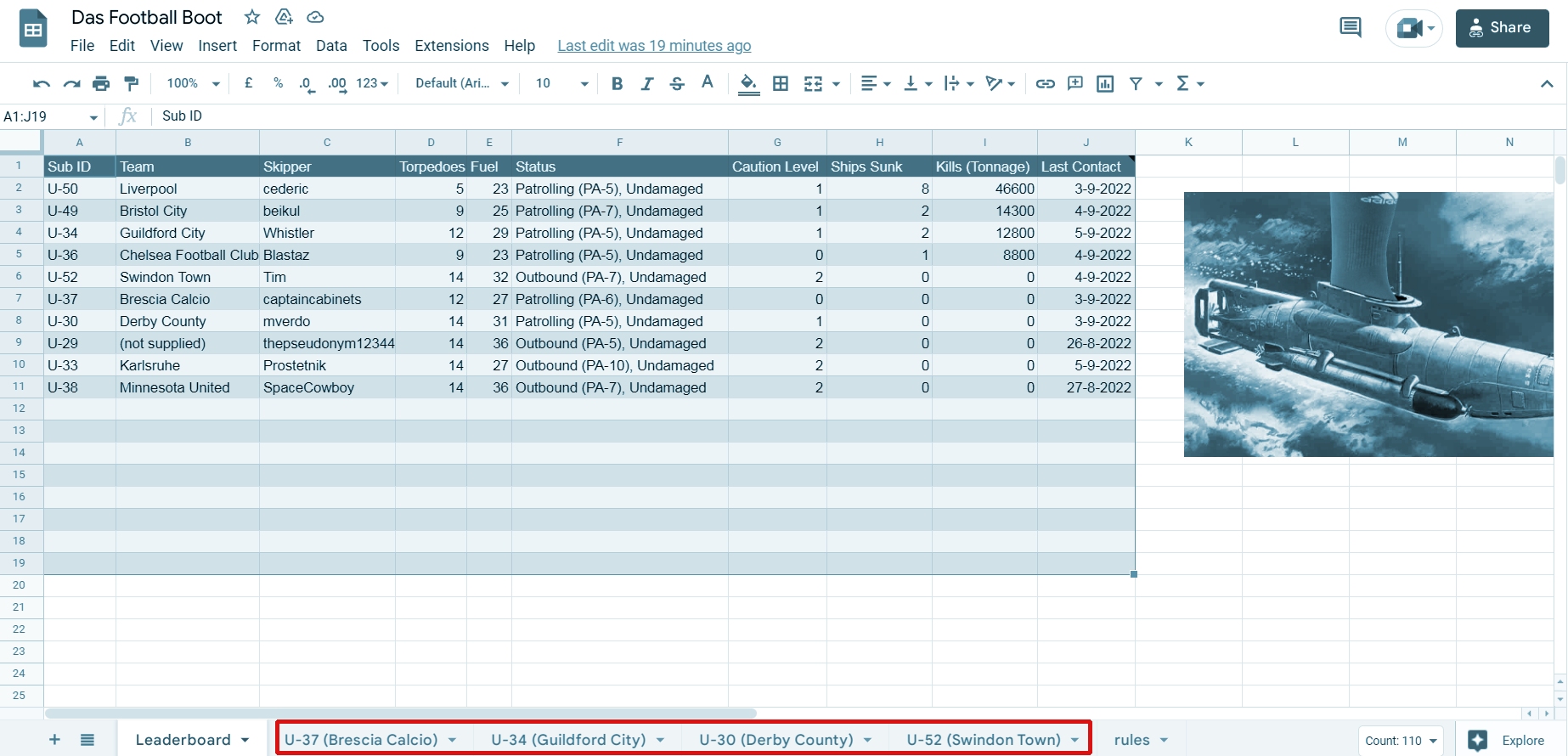 Captains are welcome to update his leaderboard and create and curate log sheets dedicated to their own vessels. To create your own U-boat log just right-click on one of the existing tabs (U-37, U-34 etc) and "Duplicate". Then right-click on the copy and click "Rename". Now go in and change the details on the sheet. Colours can be customised by clicking anywhere inside the table, then going to Format > Alternating Colours. Saving is automatic.
Thanks to Whistler, the table comes with a handy rules summary too.
— EXPERIENCE —
I wasn't planning to tweak DFB's rules mid-season, but Roman has persuaded me to make a small undisruptive modification. From here-on (October 7) U-boats will sport experience levels reflecting the number of patrols they have completed. Each experience level negates one yellow card awarded to a player who is later substituted (The yellow cards of players still on the pitch at the final whistle are experience-proof.). In other words, the longer a sub survives, the less likely it is to squander precious eels.
Example. On your second patrol (Experience = 1), you go into a match with caution set to 1, and emerge with three yellow cards. One card is  automatically neutralised by your Caution setting and because one of your carded players was later substituted, your Experience also neutralises a card. Result? You only 'waste' one eel.