Which word beginning with 'o' best fits this turn's action? Oscitant (yawning; drowsy; dull)? Definitely not! Obtusion (the act of making blunt)? Tempting. Orthotypous (having a perpendicular cleavage)? A lovely word, but no. Obtruders (ones who obtrude)? Ah, that will do nicely.
(Operation Oryx is an open-to-all game of Combat Mission: Cold War set in 1981. The commenter-controlled Zendoran forces are attempting to ambush a column of Podrabian vehicles bound for Zečin, the Zendoran capital. Each turn covers one minute of WeGo action. For a scenario outline and summaries of earlier turns, click here).

Turn 22's obtruders are the four Pod MBTs that push west this sixty.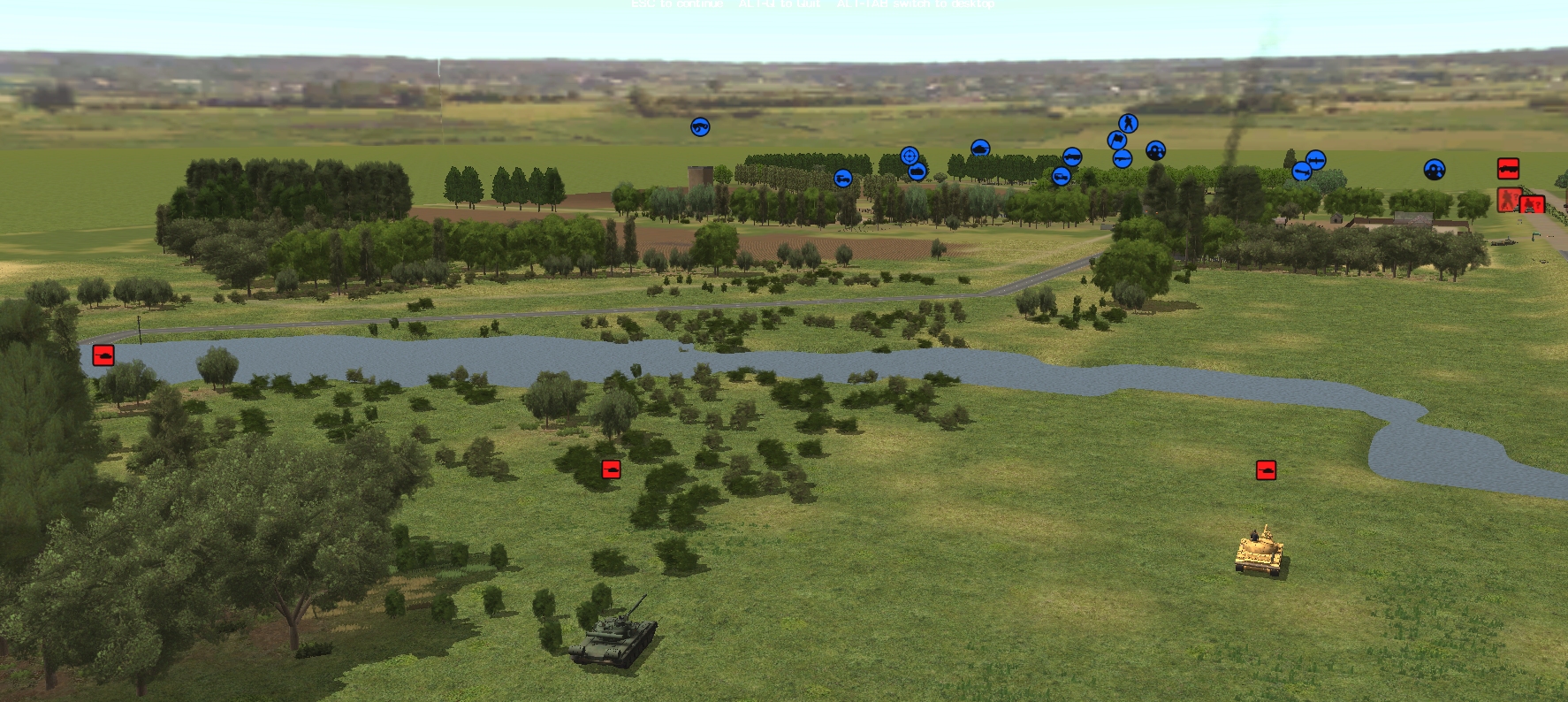 Although the southern pair, a T-55 and T-80, trespass on Muttley's cover arc, they are not fired upon. Presumably LoS blocking vegetation is to blame for this. At T+60 neither are visible to Muttley.
Unfortunately, the northern pair also advance unchallenged. At T+40, out of LoS of all Zen units, the beige behemoth nearest Tereza takes advantage of the peace and quiet, unhurriedly slinging a shell at a suspicious shape in the cornfield ahead of it.
That shape happens to be Droopy.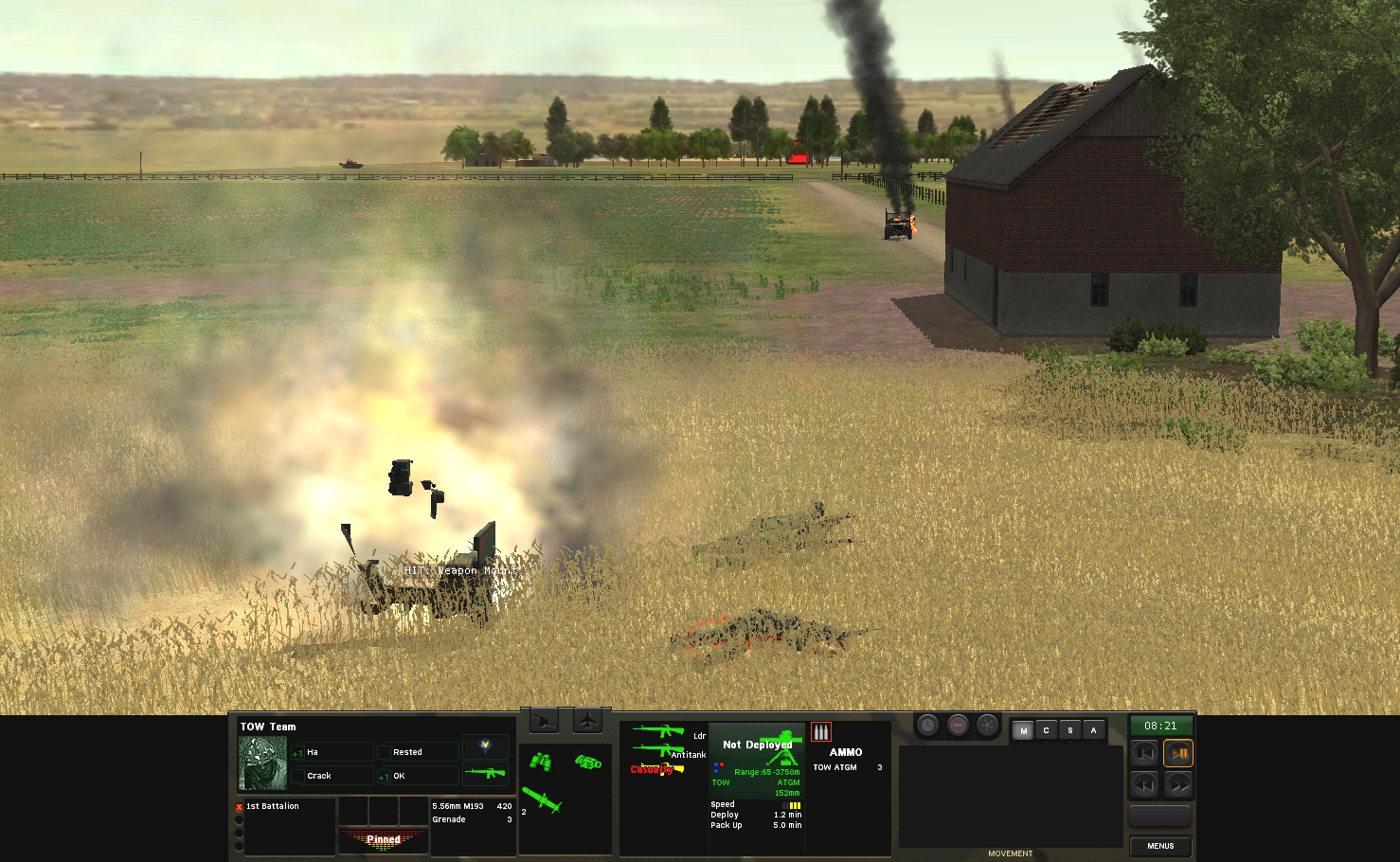 The hit eviscerates our northern Mutt and shrapnels one of the three men busy deploying a tripod-mounted TOW nearby. Can the two survivors set-up their weapon quickly enough to exact revenge? Is the T-55 even aware of their presence? I guess we'll find out next turn.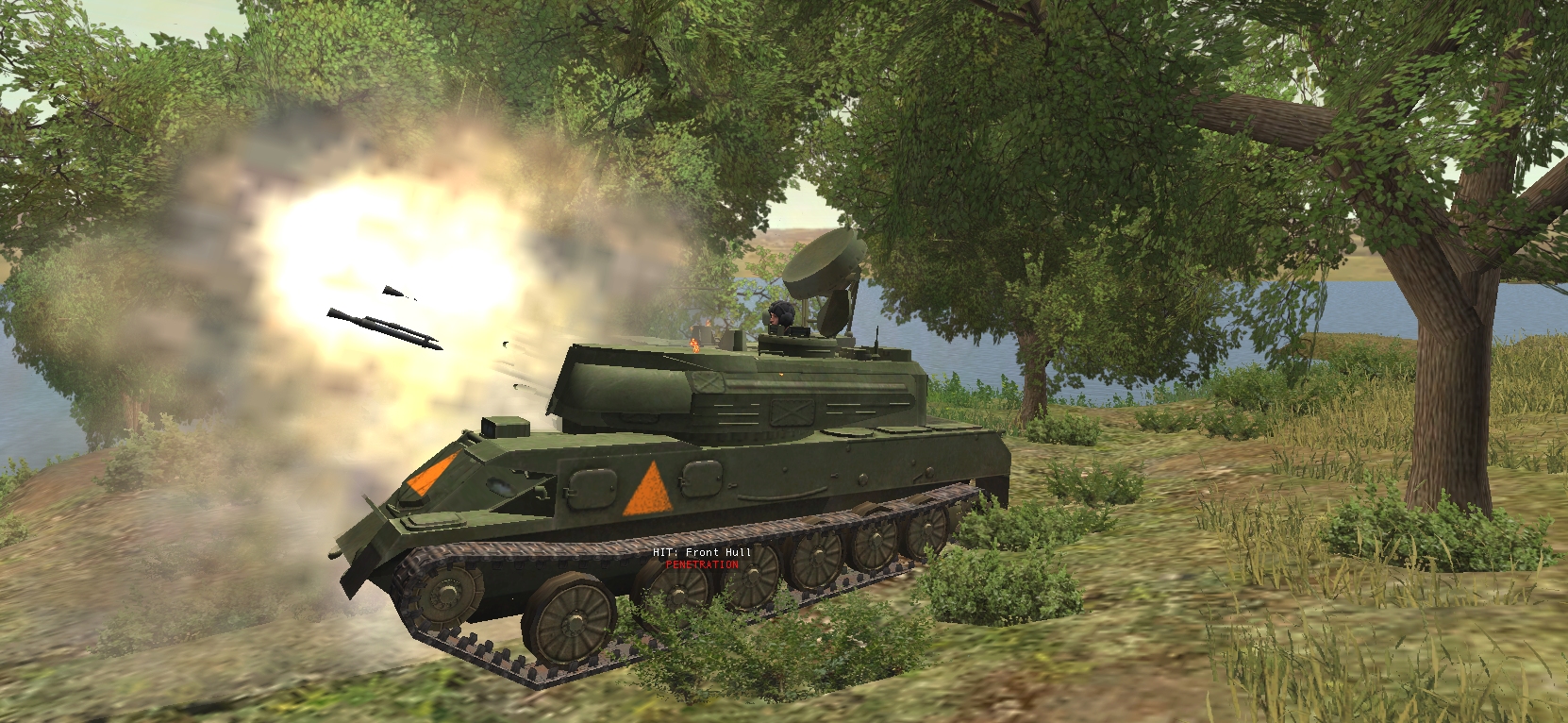 Happily, the news I'm duty-bound to share today, isn't all bad. Before pivoting in the direction of suspicious tank sounds (Our T-72 can hear Droopy's executioner approaching the treeline south of the barn, but can't see anything) Tereza glimpses the distant Shilka and lets fly. The SPAAG is reversing when the sabot round fatally perforates it.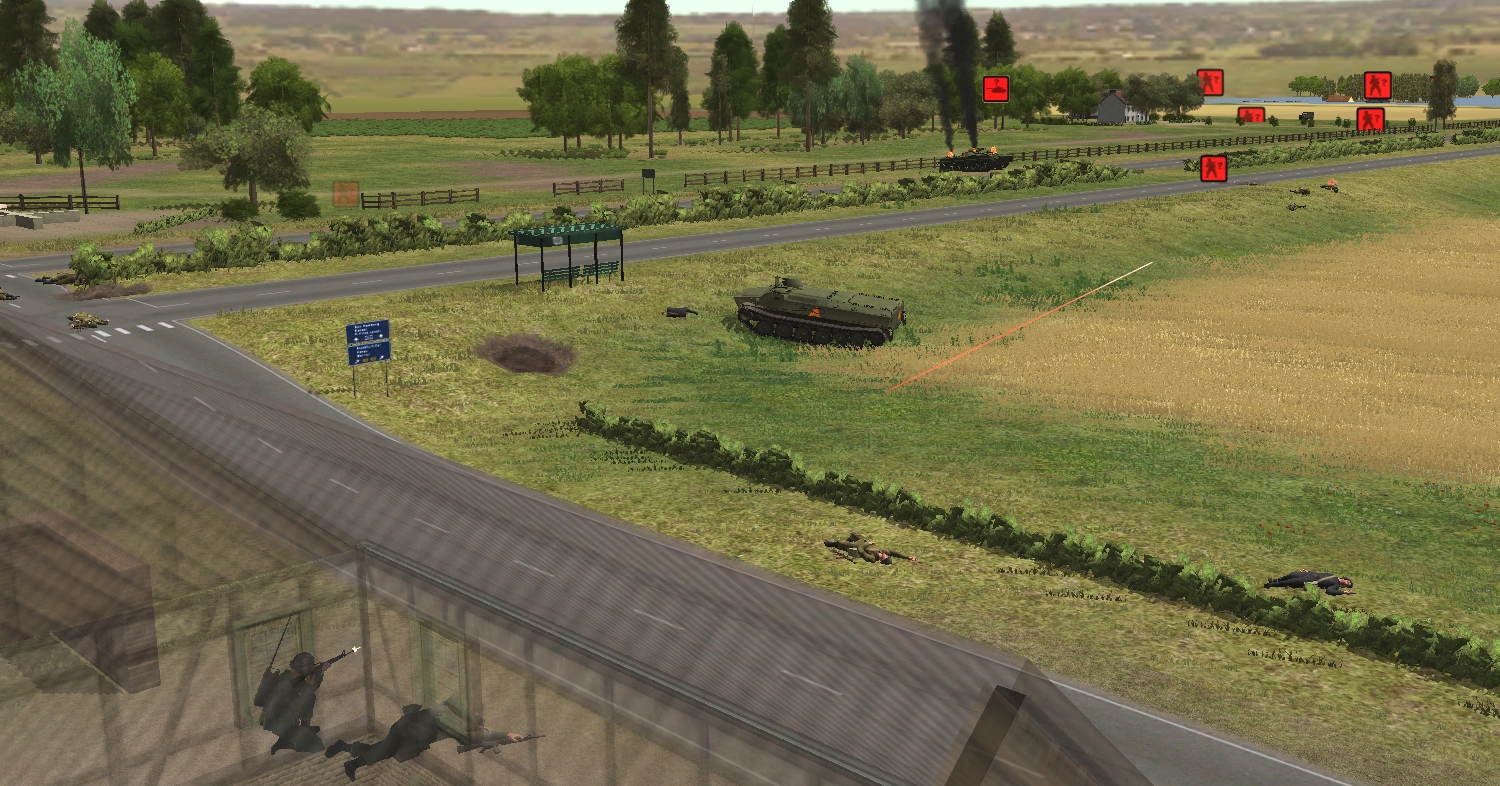 And Recon 'Team' Bravo also does good work this sixty. In addition to finishing off the Pod infantry squad on the embankment…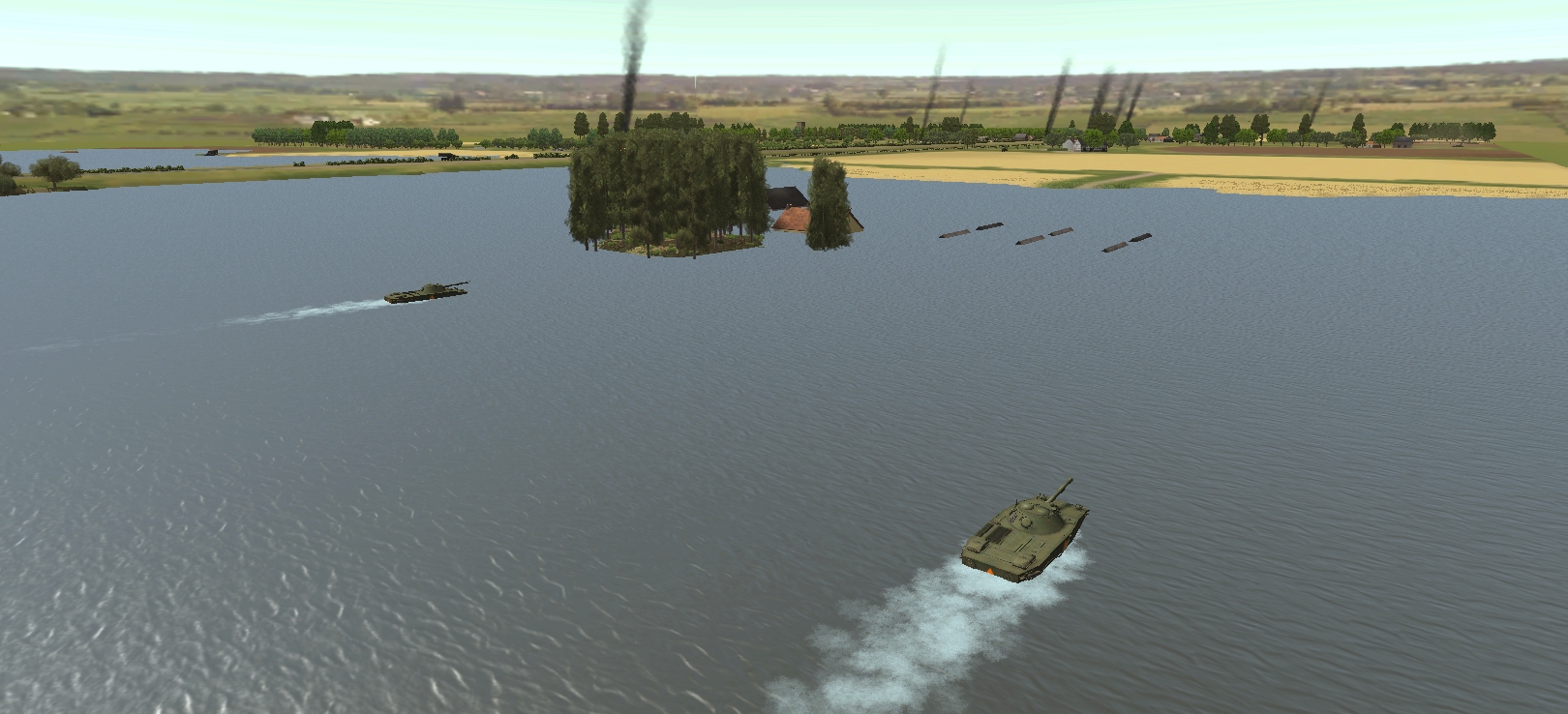 …it alerts the rest of the Blue Team to a new threat – three amphibious light tanks making for dry land near the submerged chicken farm in the NE corner of the map.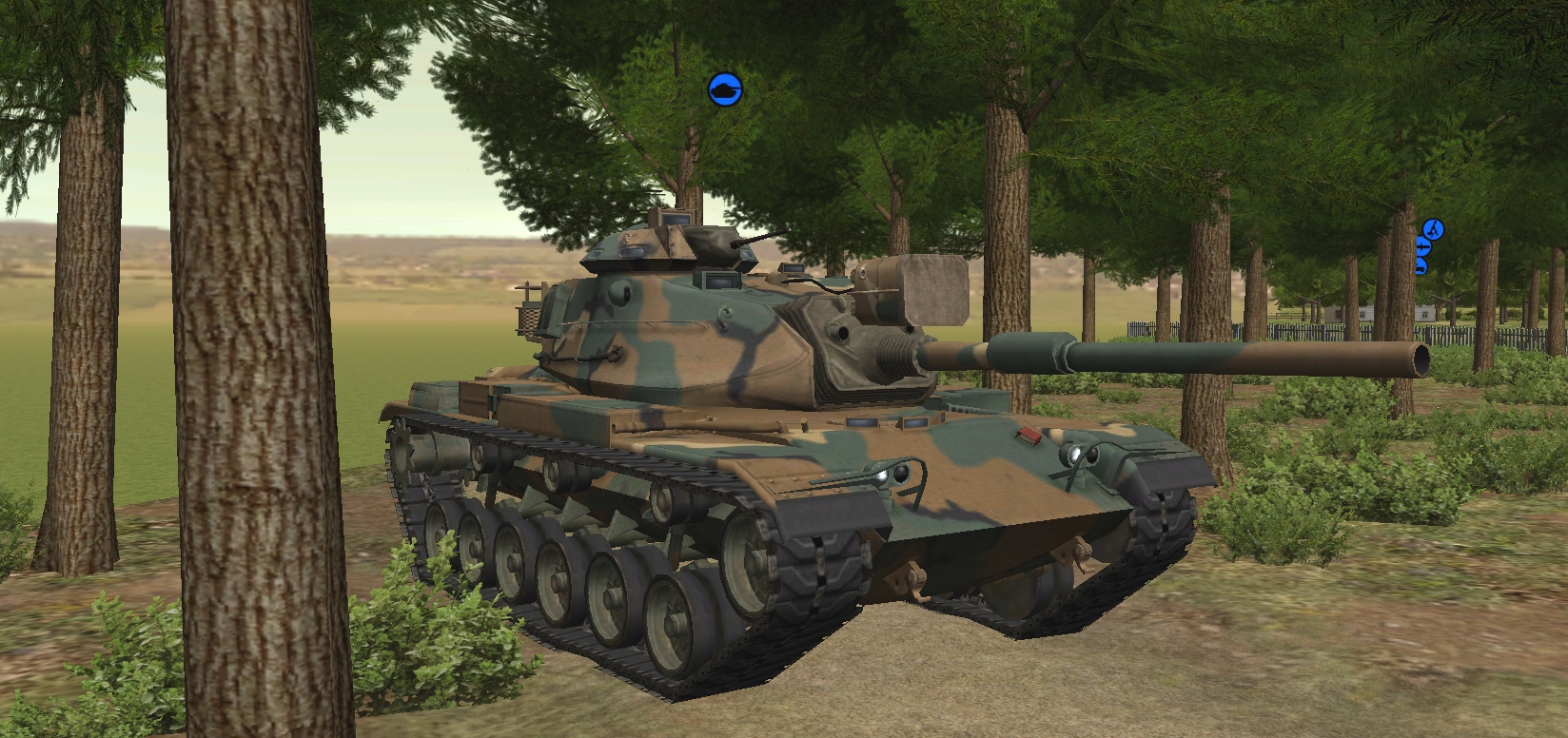 Major Trajanov, Operation Oryx's architect and biggest bigwig, isn't unduly worried by Bravo's naval news because he's just heard that, against the odds, one of his M60A1s has made it to Strupnic!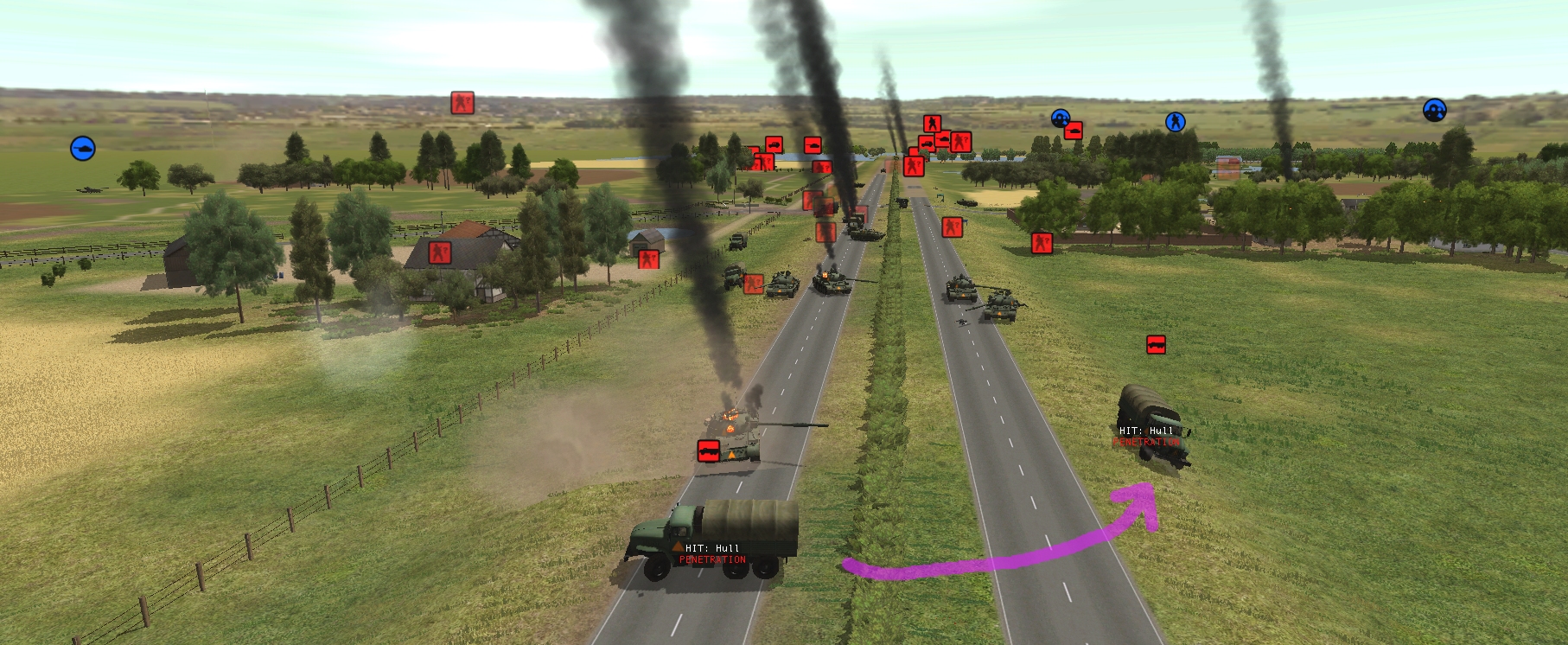 Turn 22's luckiest unit is unquestionably this Pod truck. It spends the action phase reversing and getting thoroughly riddled by our LMG team yet somehow survives.