During this sixty second consignment of CMCW combat action, the dastardly Pods get an opportunity to commit canicide. While the opportunity is by no means golden, I reckon it qualifies as bronzen.
(Operation Oryx is an open-to-all game of Combat Mission: Cold War set in 1981. The commenter-controlled Zendoran forces are attempting to ambush a column of Podrabian vehicles bound for Zečin, the Zendoran capital. Each turn covers one minute of WeGo action. For a scenario outline and summaries of earlier turns, click here).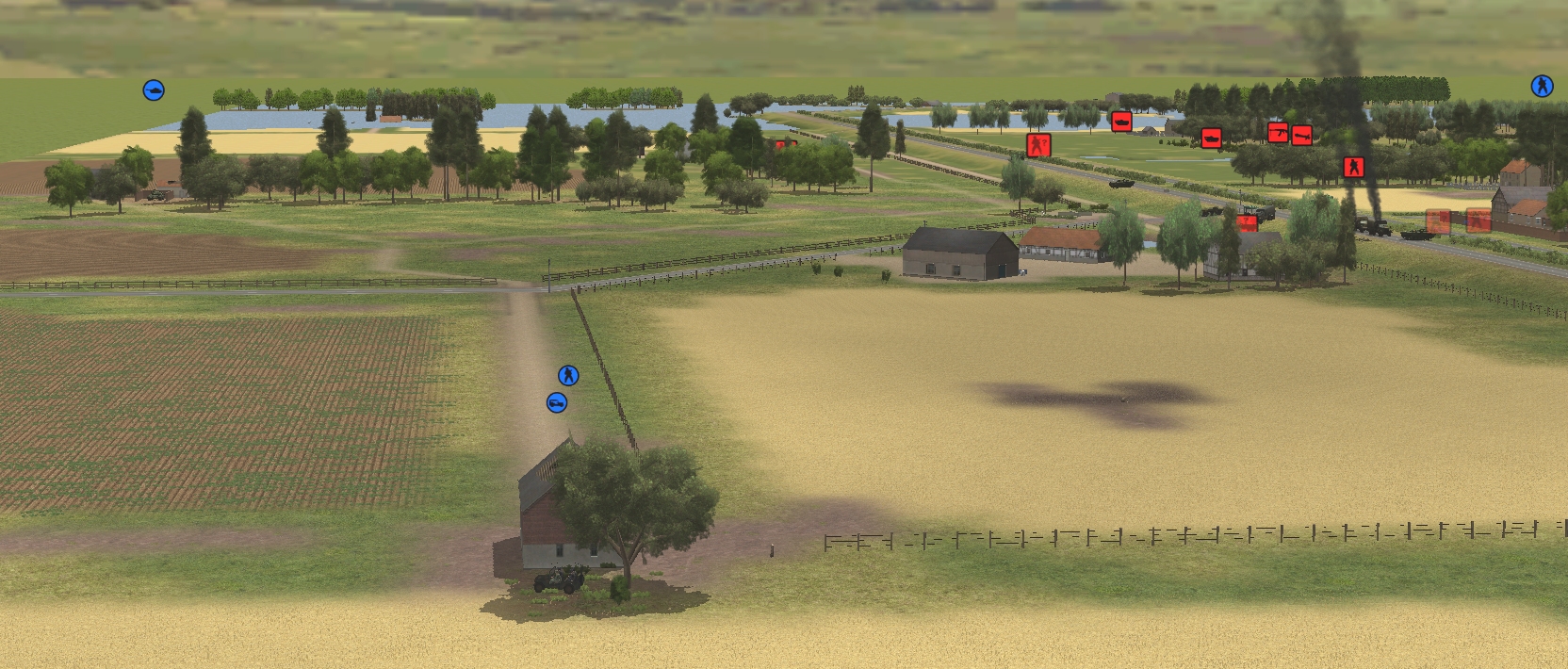 Around 500 metres of open road/track separate Scooby, the Mutt transporting Viktor and pals, and Tereza, our vacant T-72, at the start of turn #11. The Comment Commanders are hoping a combination of velocity and distractions will allow Scooby to travel that open road/track unhindered, maybe even unnoticed. They haven't bargained for the north-facing enemy grenadier who spots our speeding Mutt, forty seconds into the sixty.
But I'm getting ahead of myself. First things first. Things go relatively well for Zen forces in the opening phases of the turn.

Harassed by the M113's 'Ma Deuce', the enemy LMG team at the crossroads suddenly lose interest in vandalising the hotel.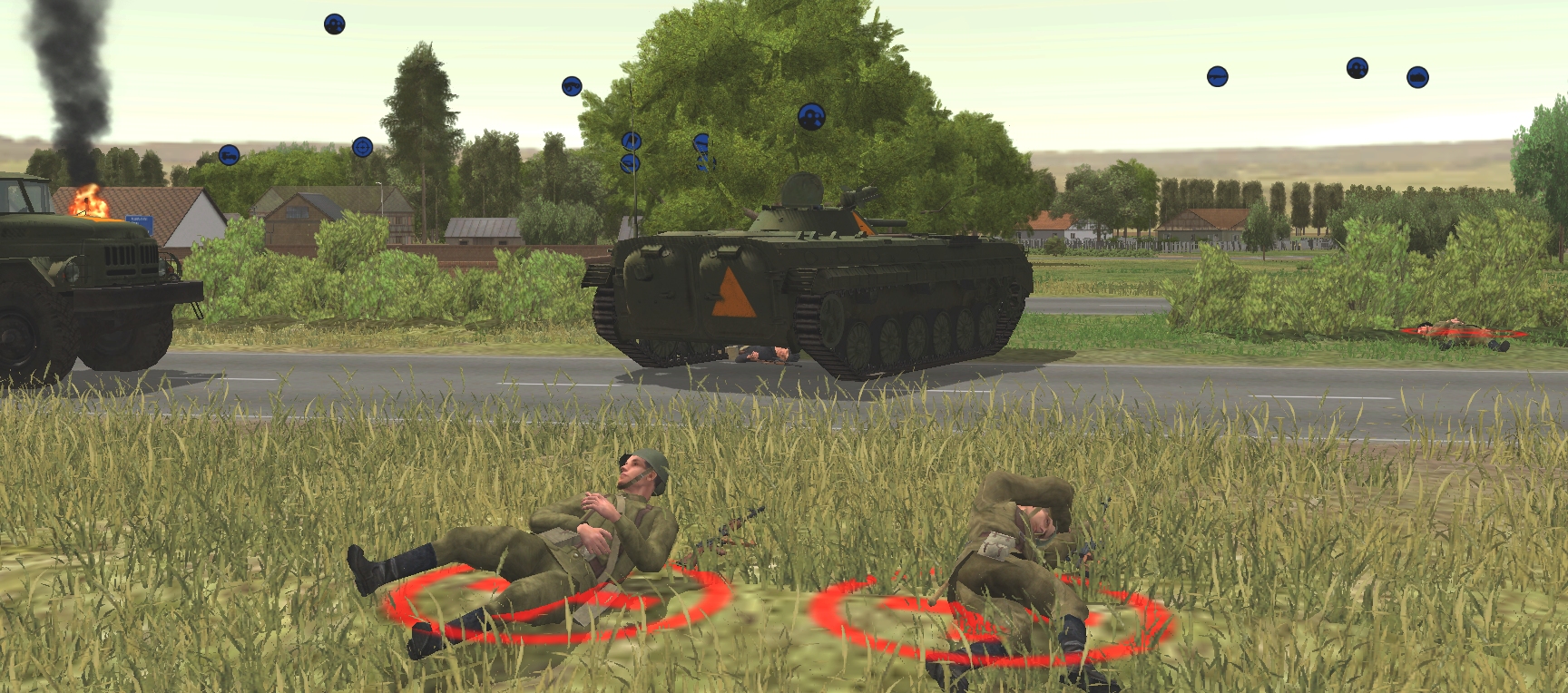 In addition to deadheading daisies on the northern brow of the embankment, our chattering M60 manages to deadhead a Pod rifleman.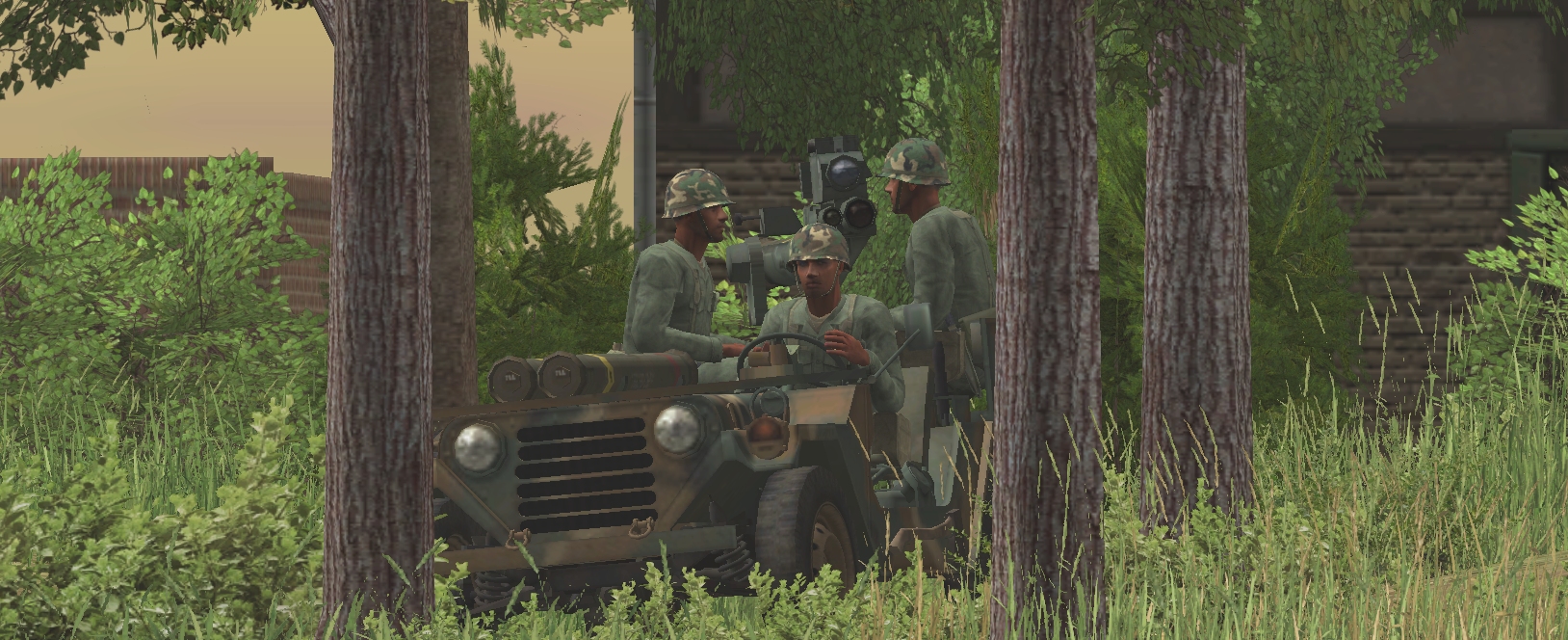 Events on Strupnic's east side are less satisfying. Peeping through a gap in the berm on our right flank, Muttley's crew scrutinise the embankment for signs of the BRDM killer, but spot nothing. Nearby, our snipers also target-search to no avail.
The only Zen units that sight the elusive BMP this turn, are the nervy BRDM commander, and Scooby and Droopy, the two Mutts ranging north of the highway.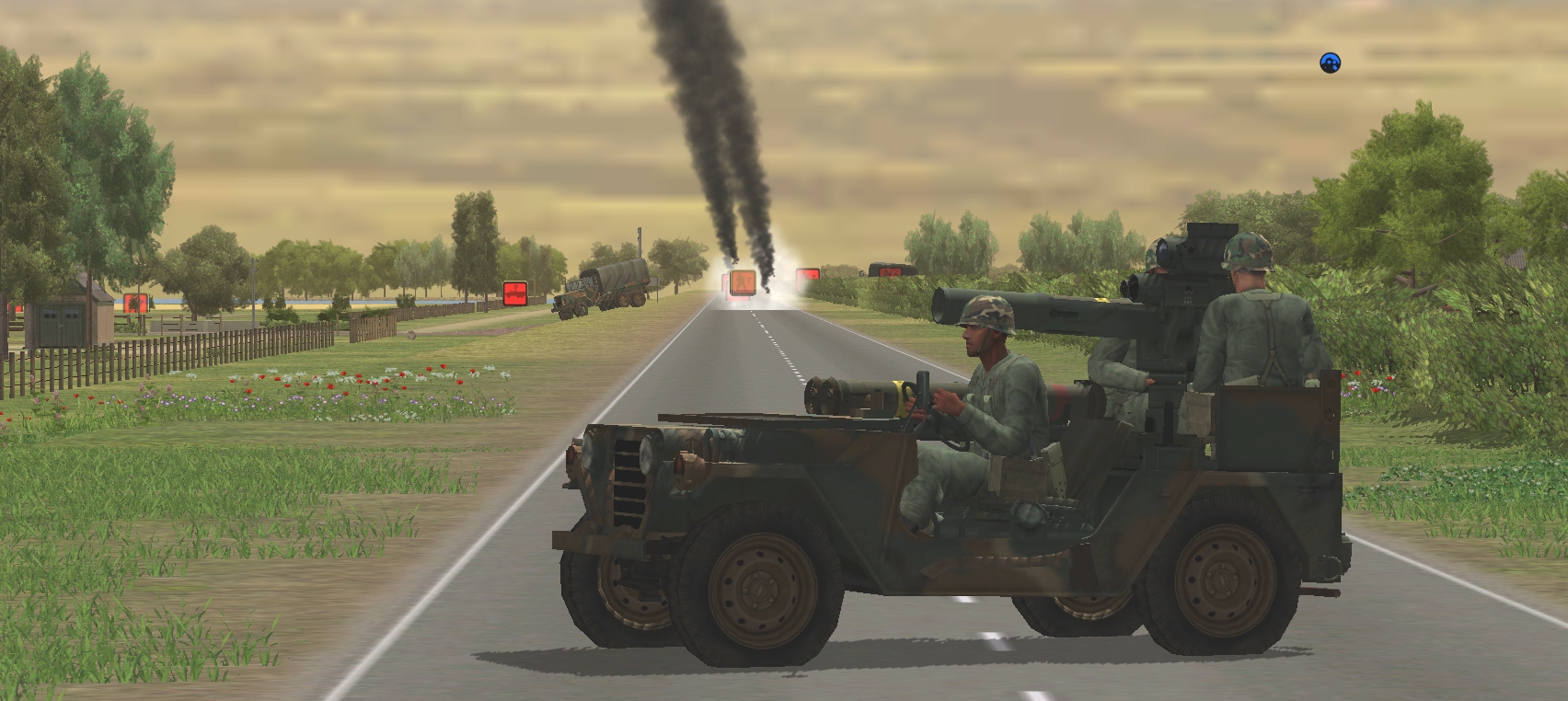 Droopy, the TOW Mutt, is far too intent on reaching the cover of the map's NW corner to engage the IFV…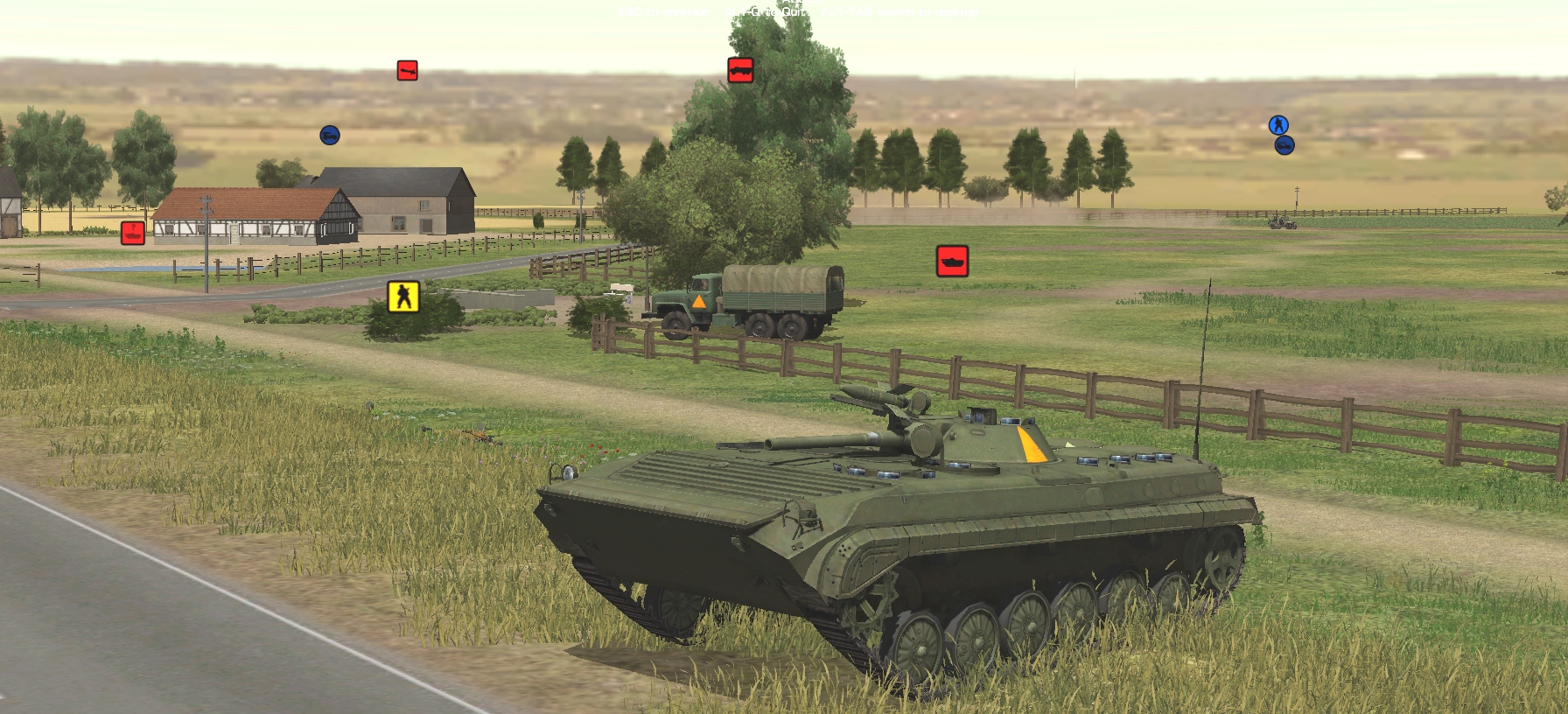 …and Scooby, the tank crew taxi, can't engage it even if he wanted to, which he doesn't.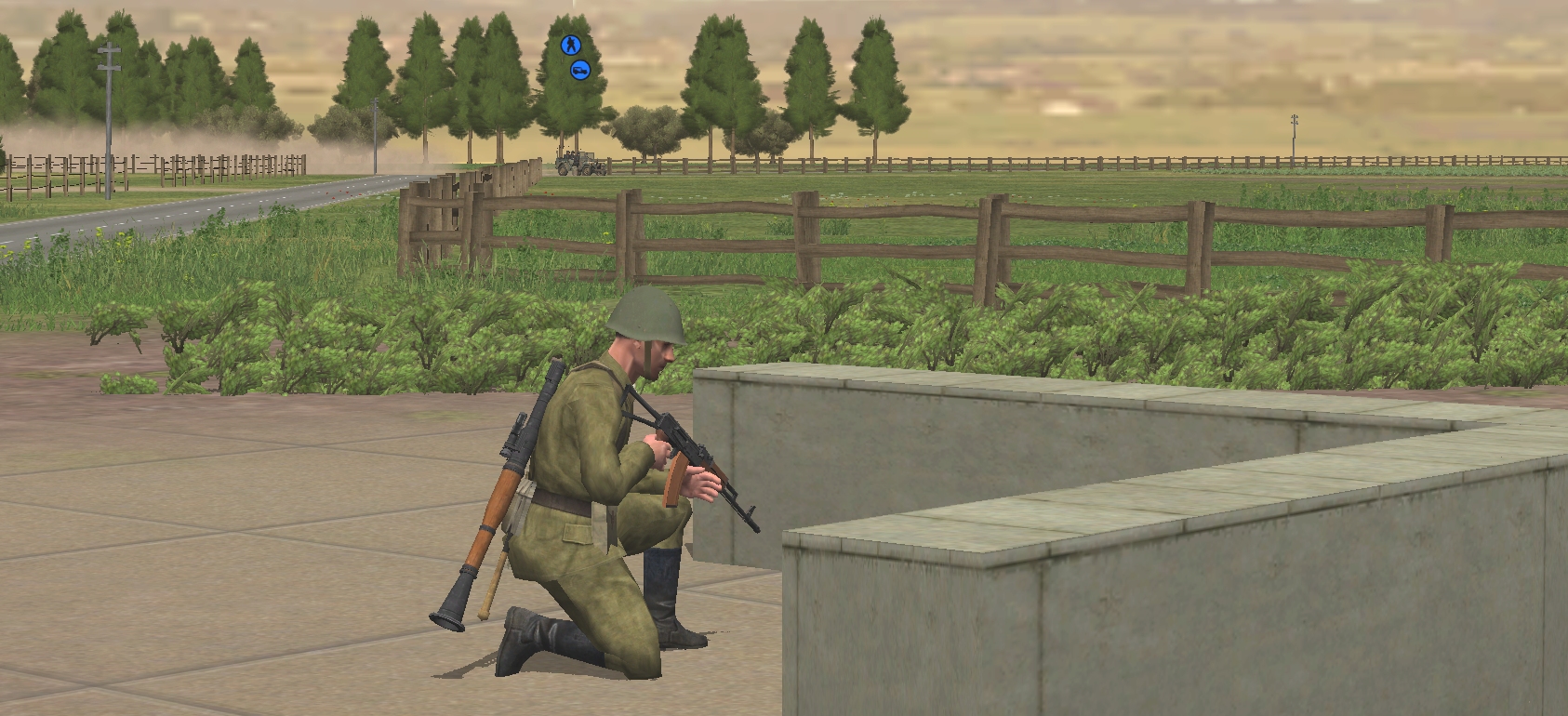 Which brings us to that enemy anti-tankist mentioned in the first paragraph. Almost certainly the surviving half of the team delivered by the MT-LB last turn, he spots dust-raising Scooby circa T+43…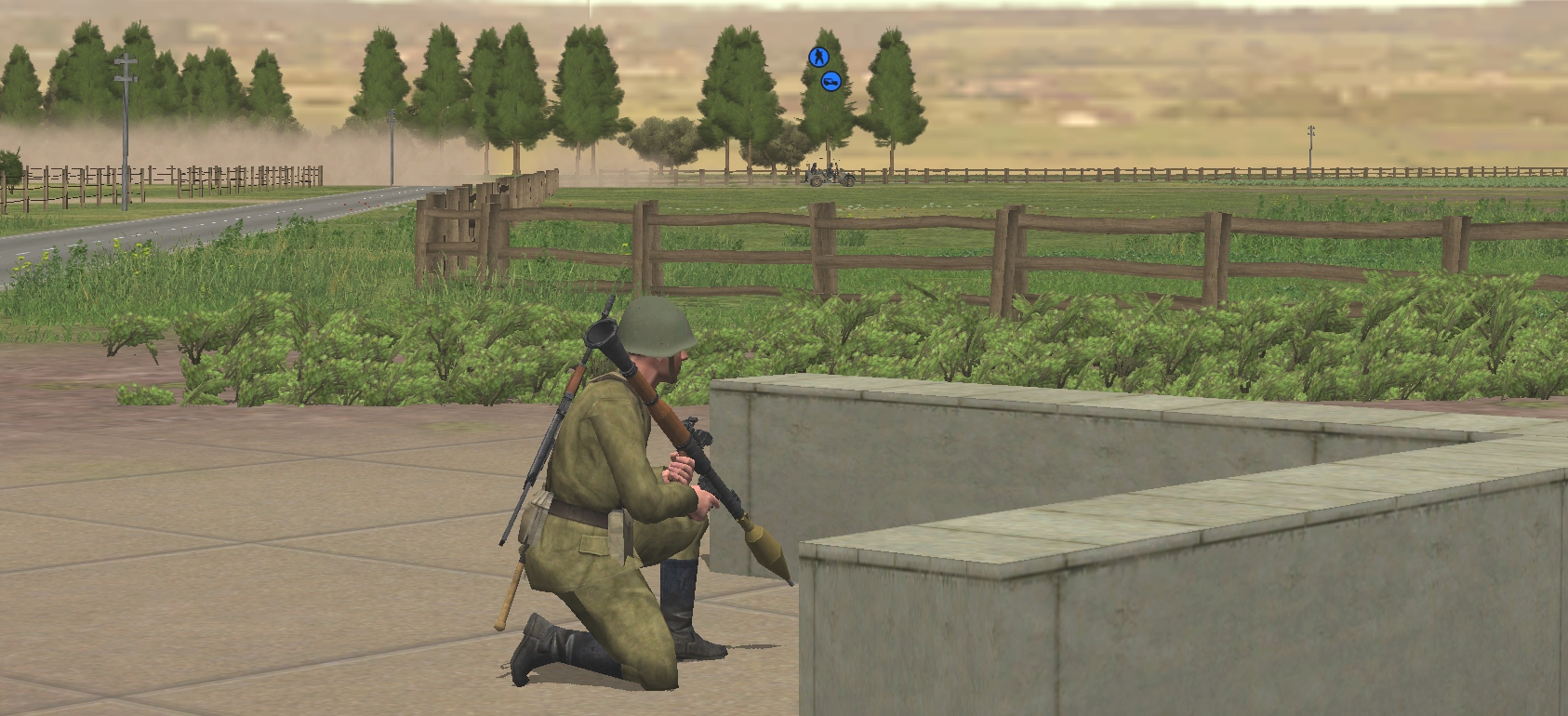 …and immediately switches his AK-74 for an RPG-7V1.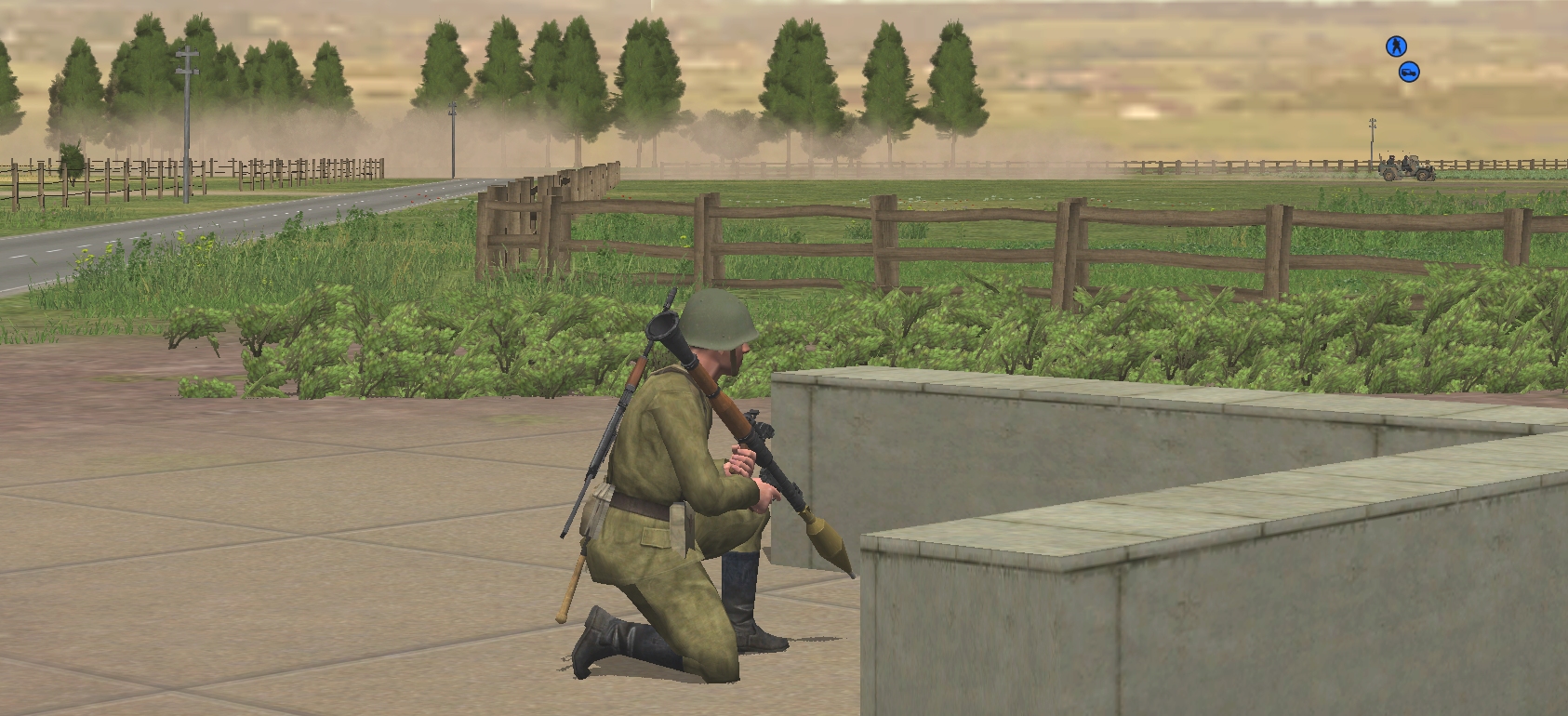 The next thirteen seconds are appallingly tense.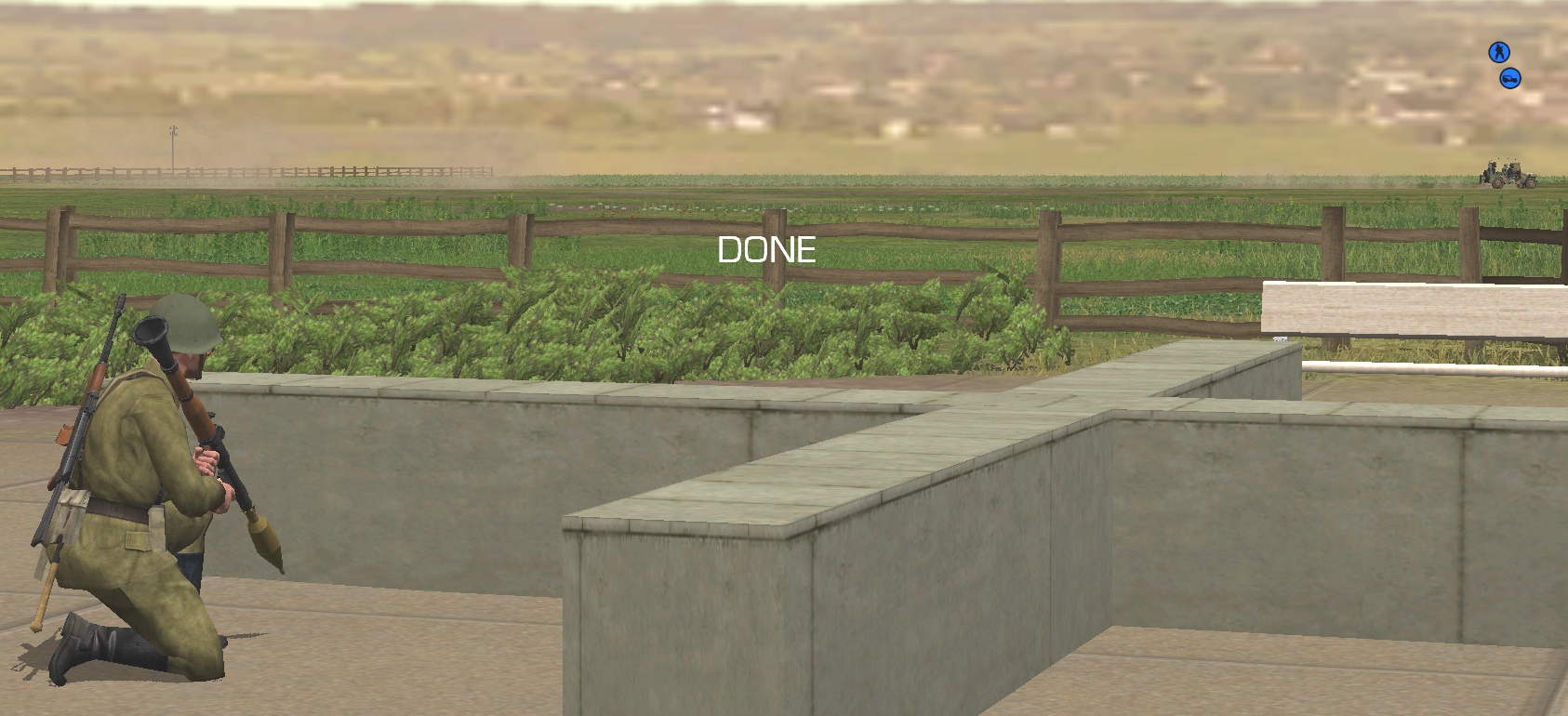 Why didn't he fire? Perhaps Scooby is moving too quickly for his liking. Will he chance his arm in the opening seconds of turn 12? Your guess is as good as mine.