How easy is it to hit a speeding jeep with a rocket-propelled grenade at a range of around 200 metres? Stefan Popov, the Pod grenadier next to the Vostok memorial, has a splendid chance to answer that question in turn 12. Fortunately for the Comment Commanders, he chooses to excogitate not experiment.
(Operation Oryx is an open-to-all game of Combat Mission: Cold War set in 1981. The commenter-controlled Zendoran forces are attempting to ambush a column of Podrabian vehicles bound for Zečin, the Zendoran capital. Each turn covers one minute of WeGo action. For a scenario outline and summaries of earlier turns, click here).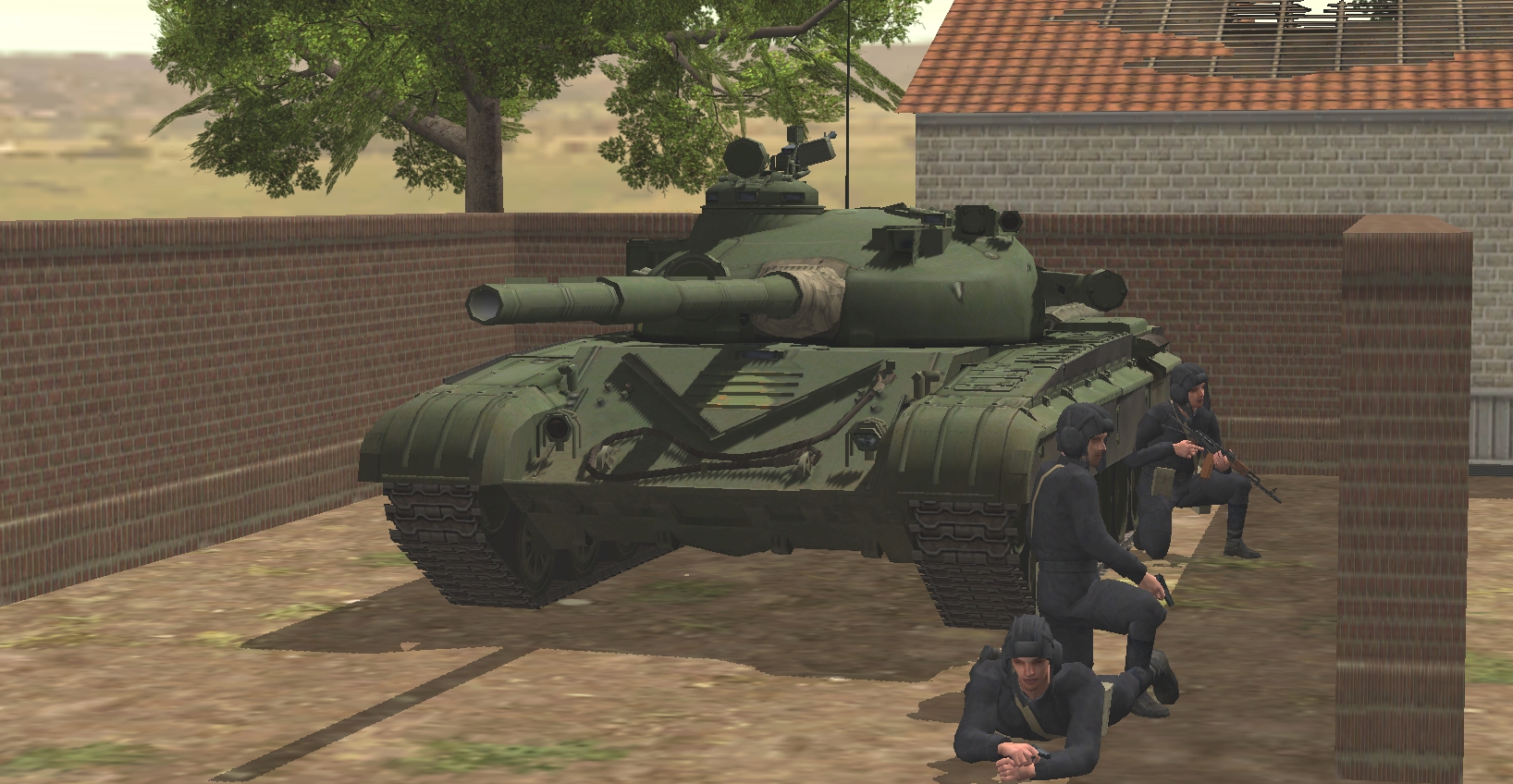 Scooby and his passengers arrive at their destination dust-caked but unscathed. Although a quirk of WeGo CM means they can't swap Mutt for MBT this turn, Tereza should be ready to quit her hiding place by the end of minute thirteen.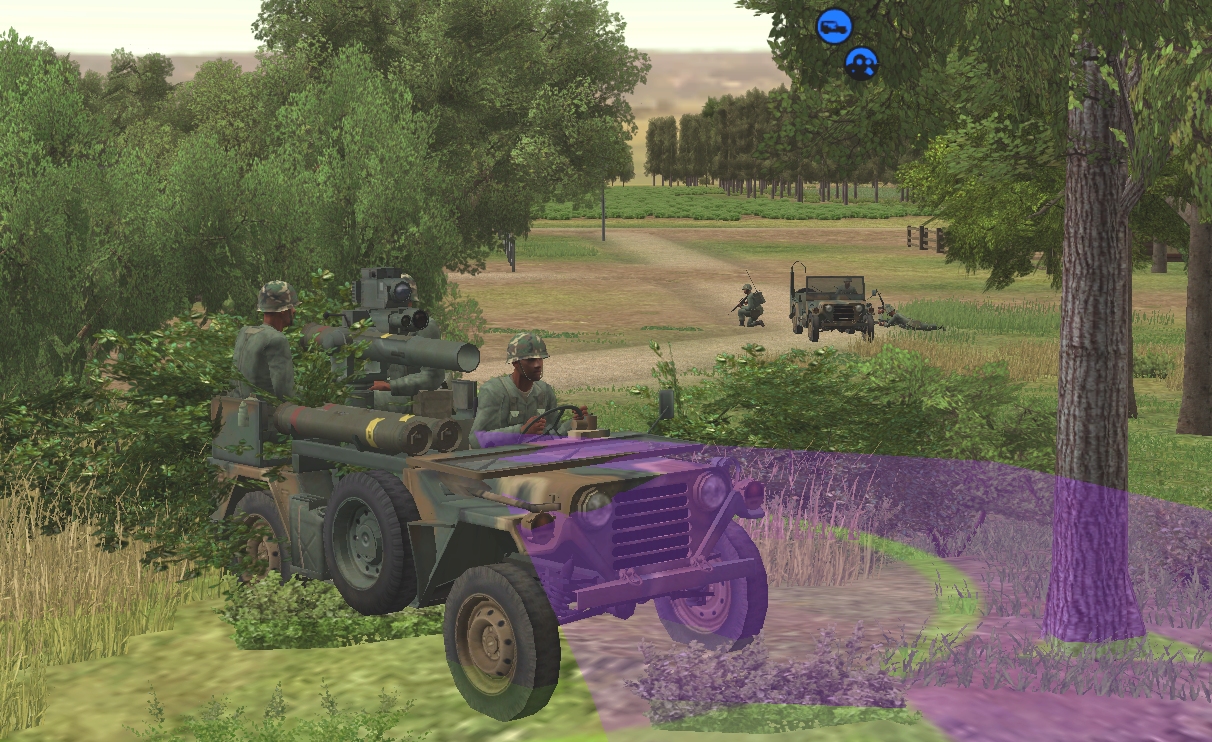 I'm afraid it's another frustrating sixty for Muttley. Despite moving to a loftier vantage point, our eastern TOW-wow still can't see the reticent BMP. While the berm in box 100 seems to afford good views of the highway to the NE, LoS northward, to the northern carriageways at least, isn't great.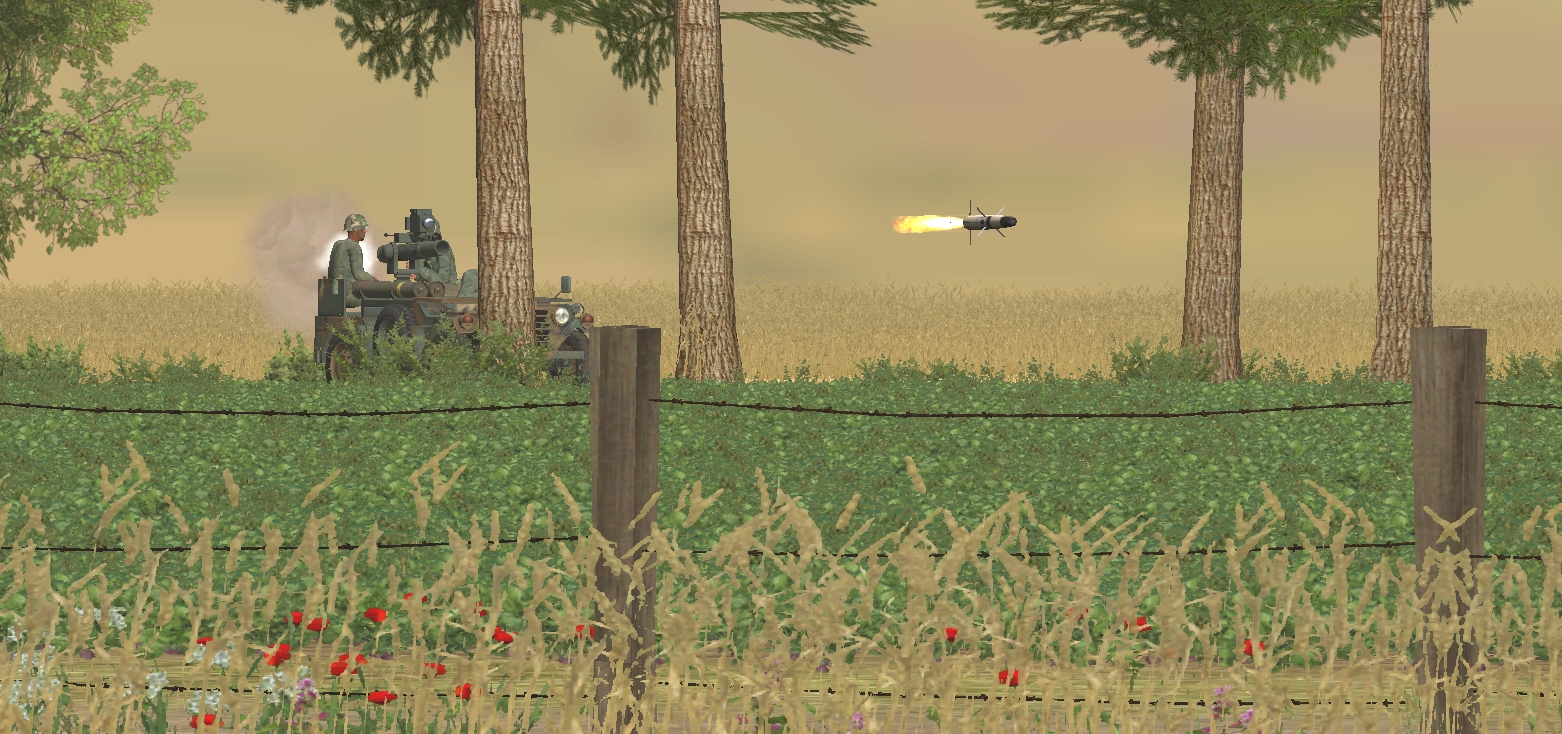 Droopy, on the other hand, can see the stationary IFV quite clearly as he hunts towards a treeline in the top-left corner of the battlefield.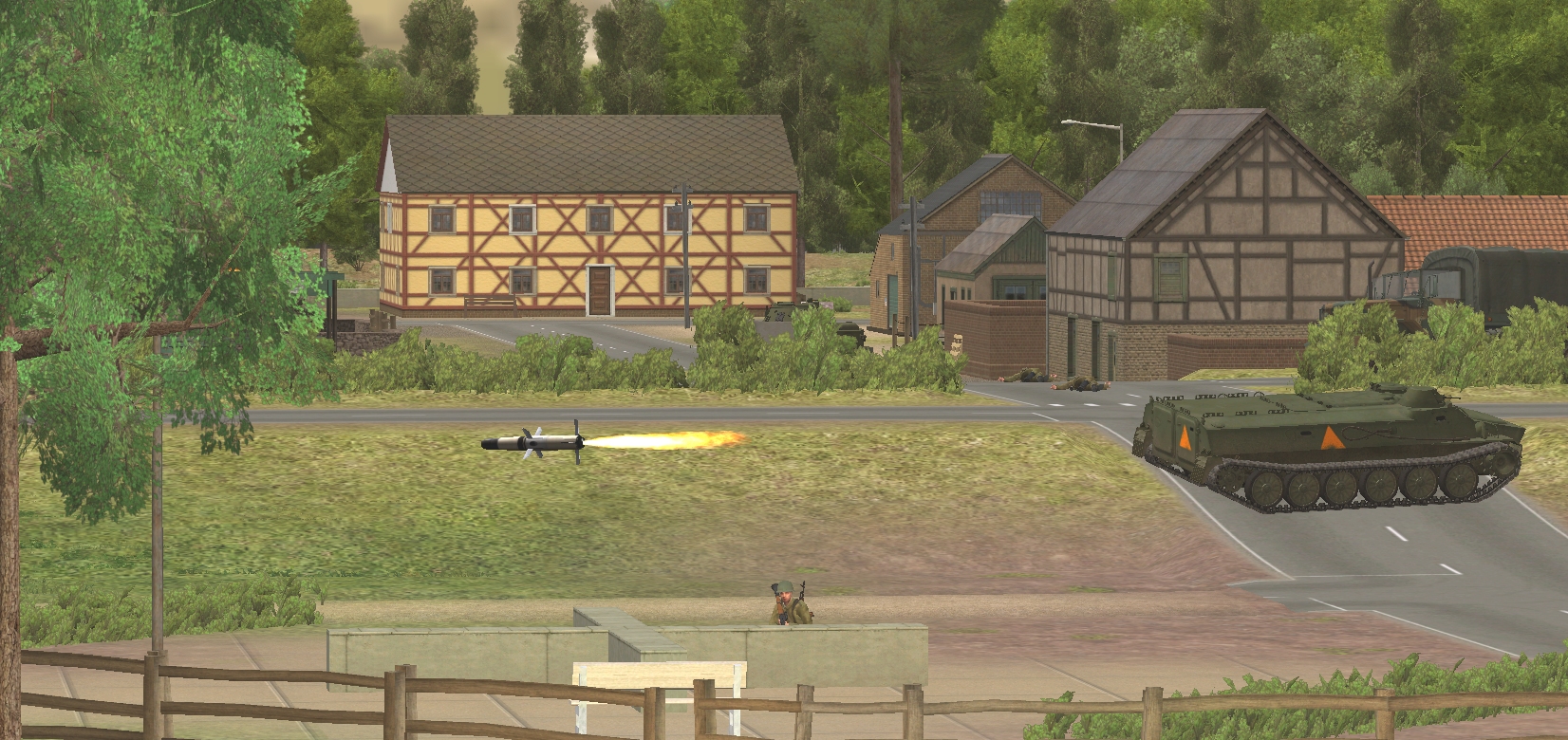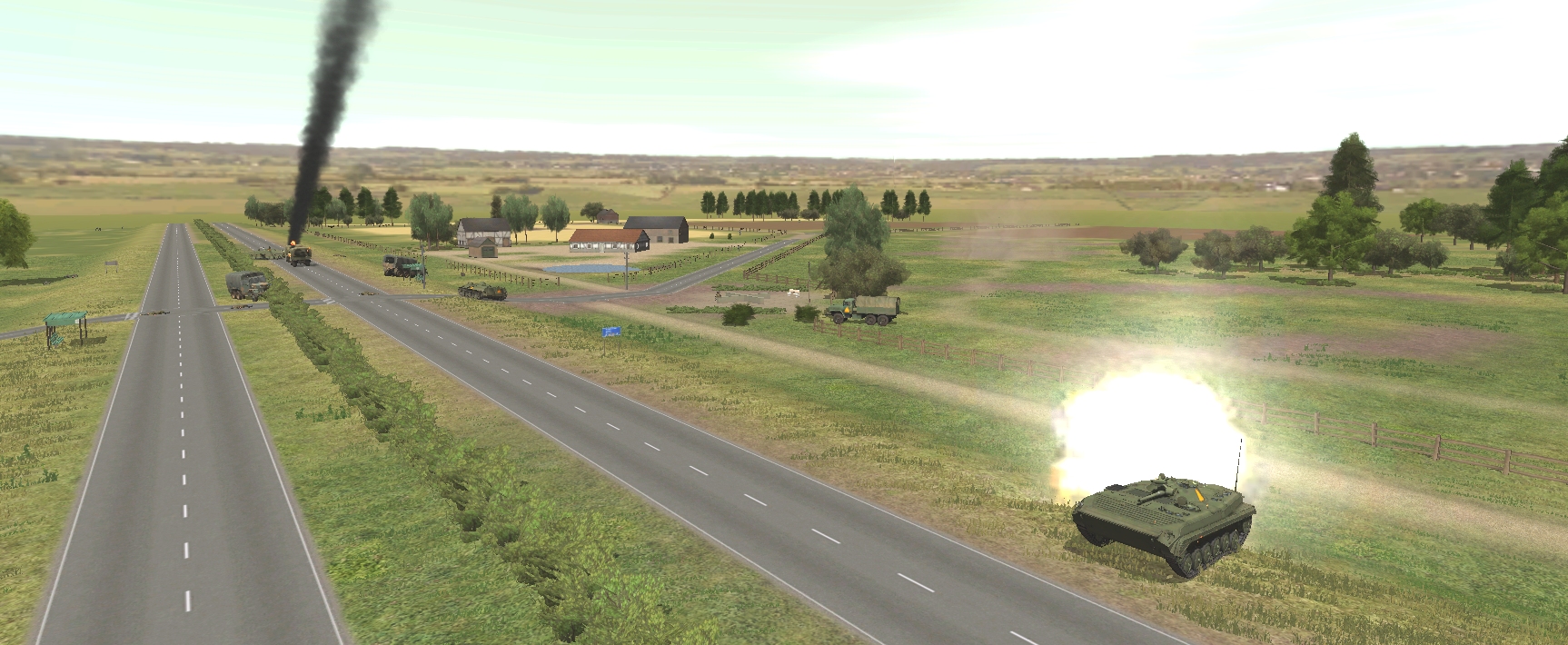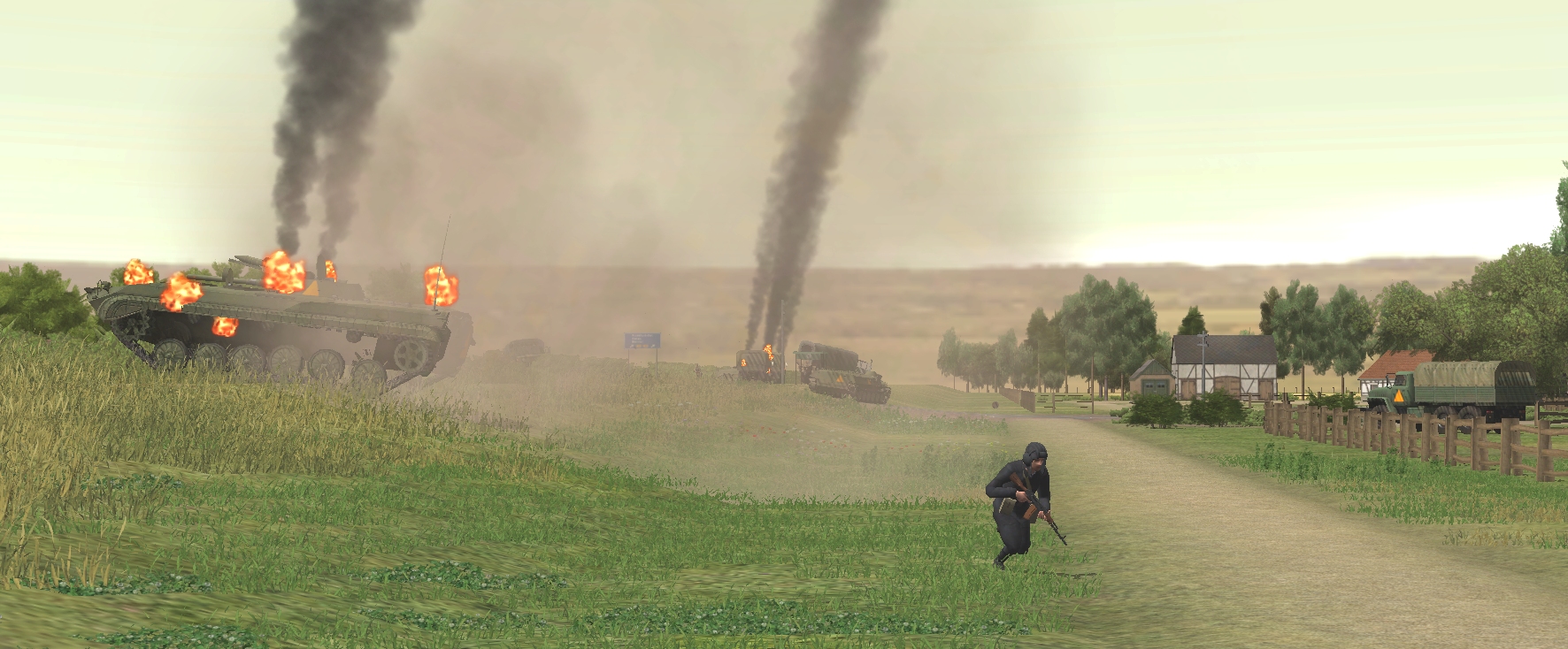 Bullseye! Or bull's arse, to be more precise.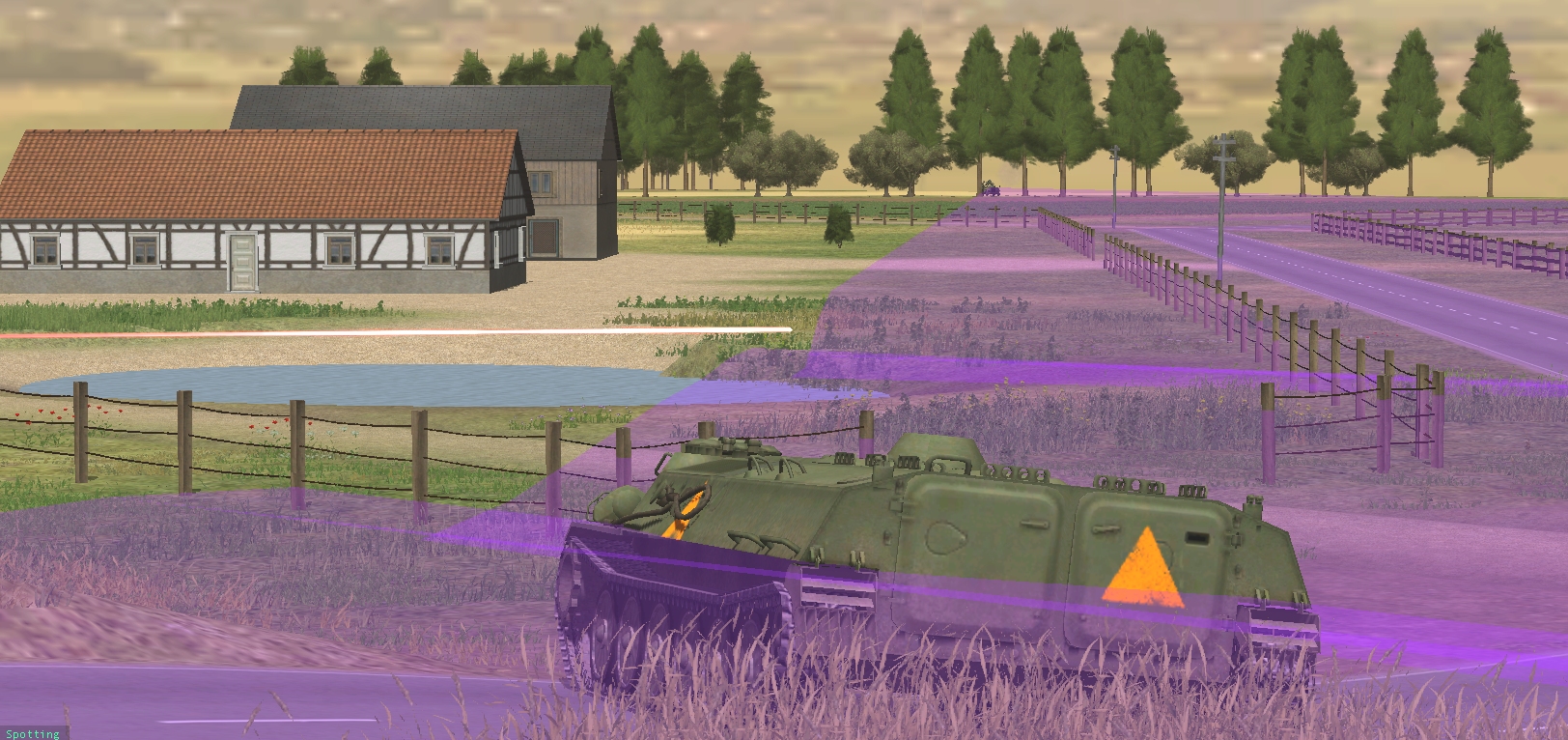 No helping of communal CM would be complete without a bit of bad/ominous news. Definitely worth fretting about in the days ahead, are the MT-LB's actions this turn. Somewhat surprisingly, the enemy APC close to the crossroads notices dinky Droopy several seconds before he launches his missile. By the time the turn ends, the squat lumberer has pivoted clockwise approximately 100 degrees. Its tiny turret has yet to move, but surely an MG burst is in the offing.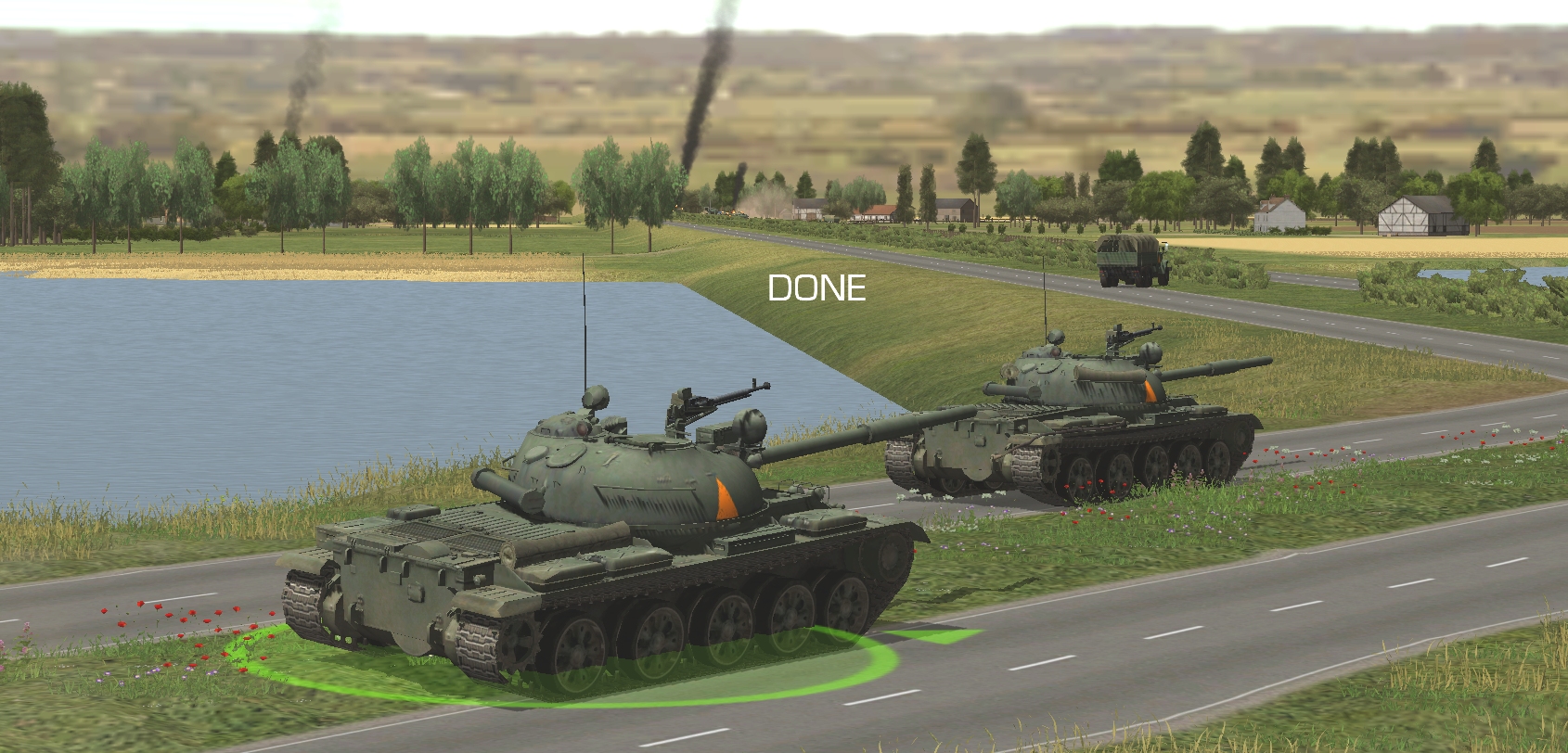 Oh, and Recon Team Bravo glimpse these two antiques in the dying moments of the sixty. Steel yourselves, folks – the cavalcade of angry houses isn't far away!
Also this turn…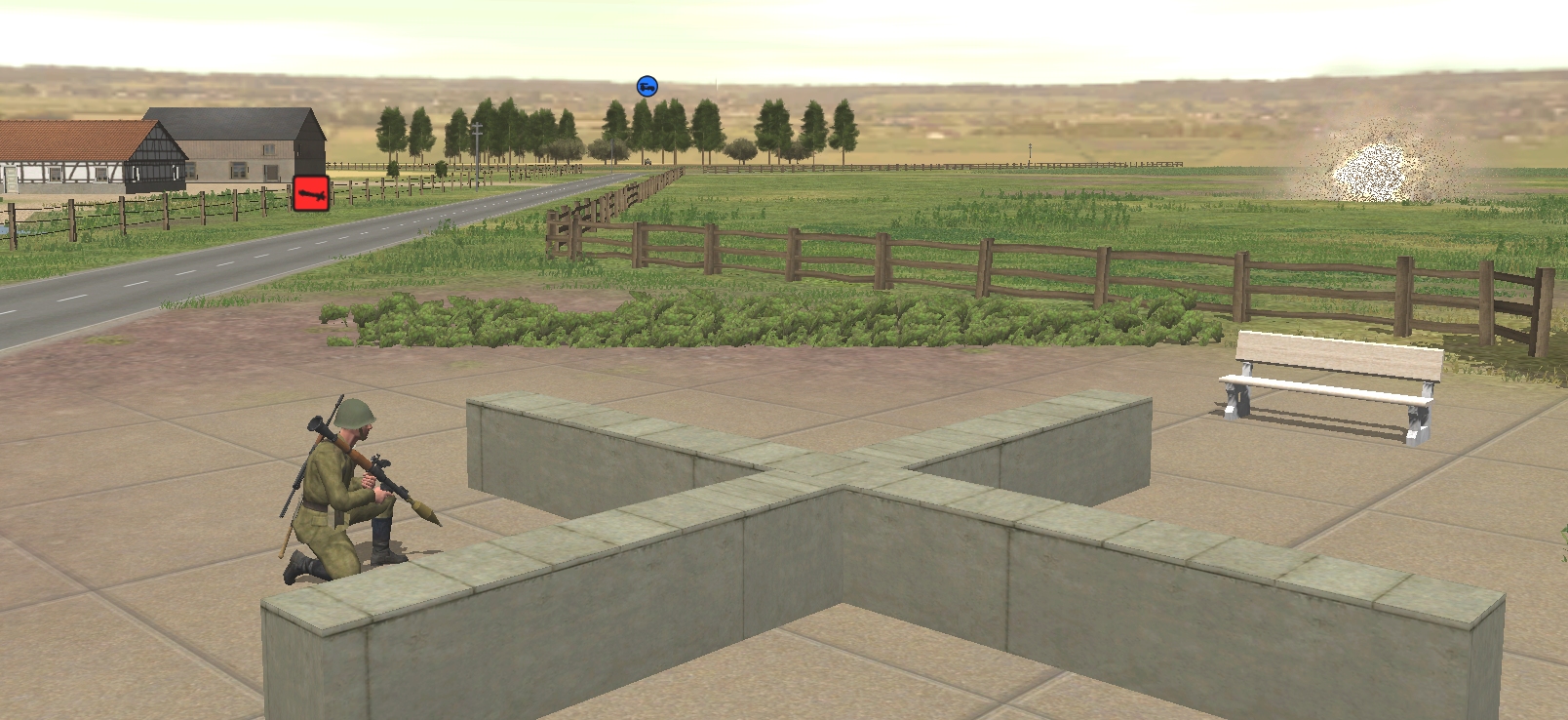 The first spotting round fired by the off-map heavy mortars lands in pasture east of the diagonal New Farm road.

Remnants (?) of two Pod infantry squads move eastward along the embankment in boxes 62 and 63. The larger party (four (?) men with an RPG) draw fire from the M113 just before the clock stops.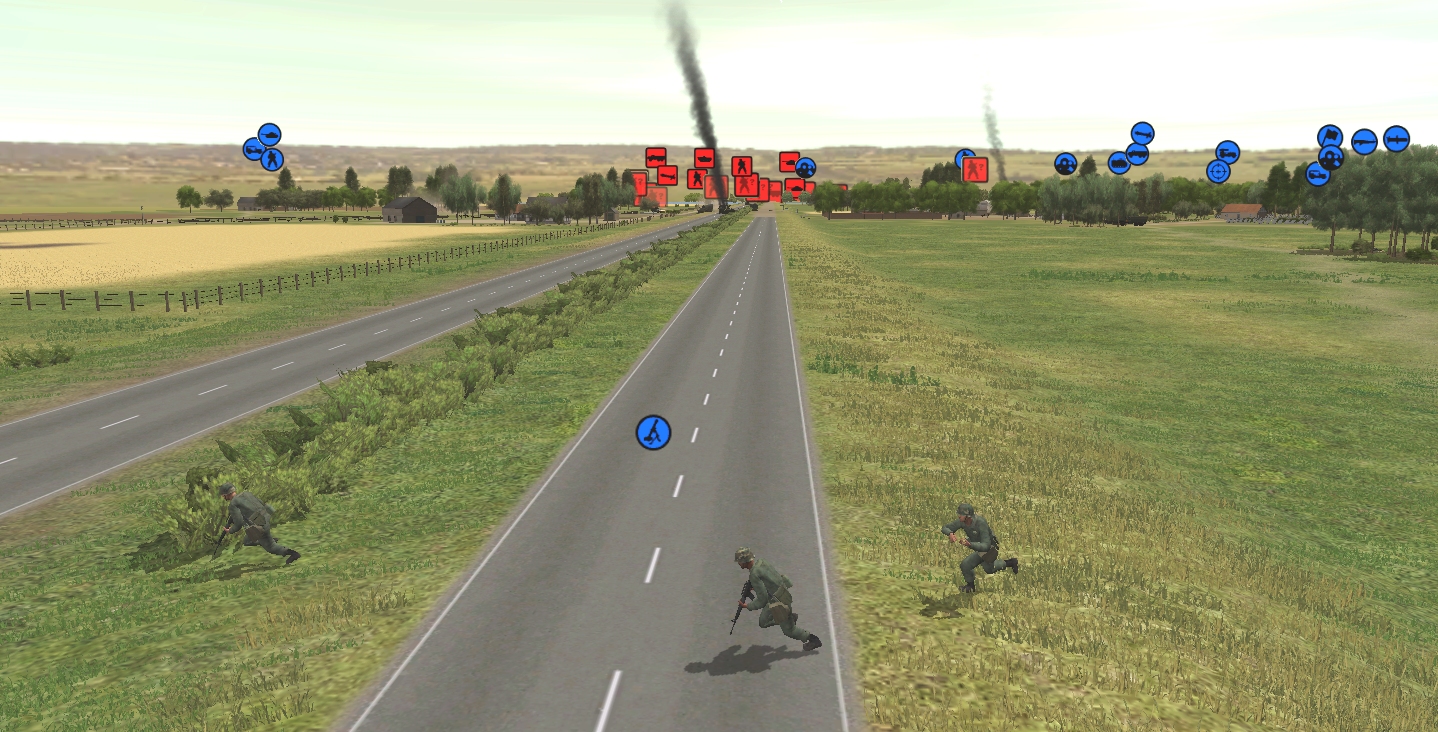 The light mortar team scales the embankment.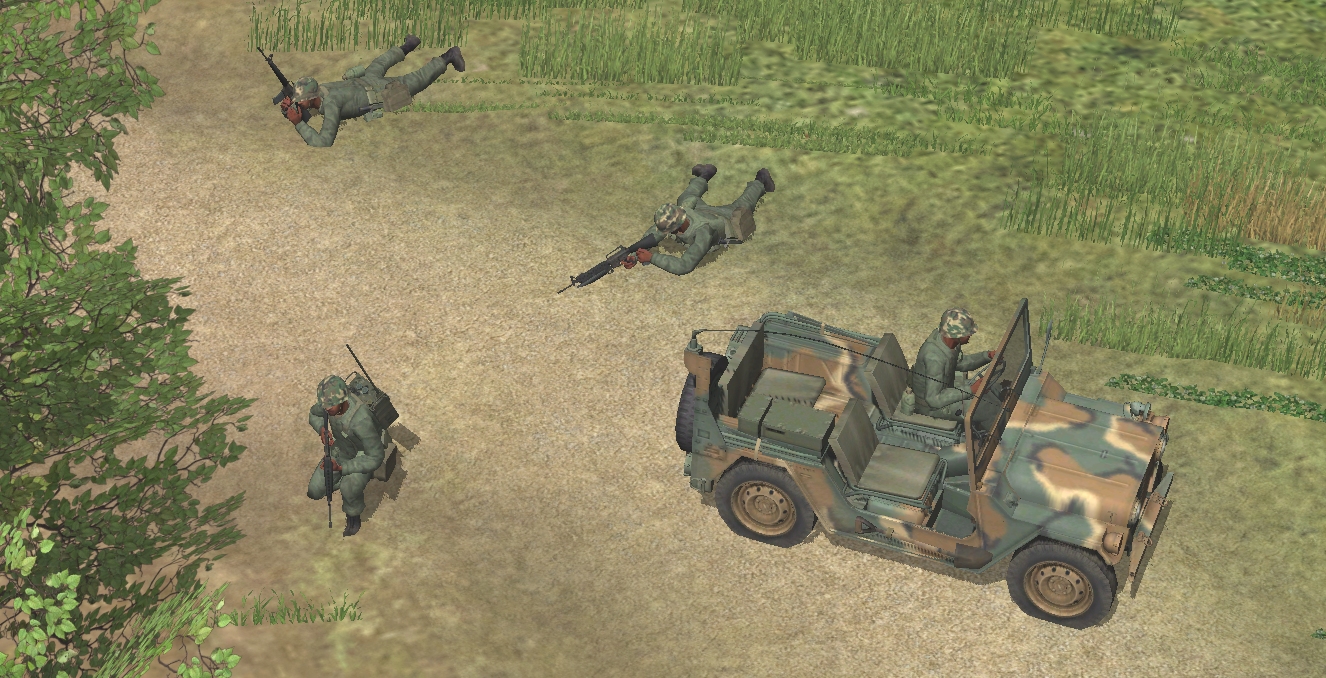 Trajanov and Scrappy part company. Engine limitations prevent Recon Team Charlie from jumping straight into the vacated seats.