The Comment Commanders need a new lucky rabbit's foot, or a bigger one. Their current model failed to prevent a Pod IFV potting their (inadequately) armoured car two seconds into turn number ten.
(Operation Oryx is an open-to-all game of Combat Mission: Cold War set in 1981. The commenter-controlled Zendoran forces are attempting to ambush a column of Podrabian vehicles bound for Zečin, the Zendoran capital. Each turn covers one minute of WeGo action. For a scenario outline and summaries of earlier turns, click here).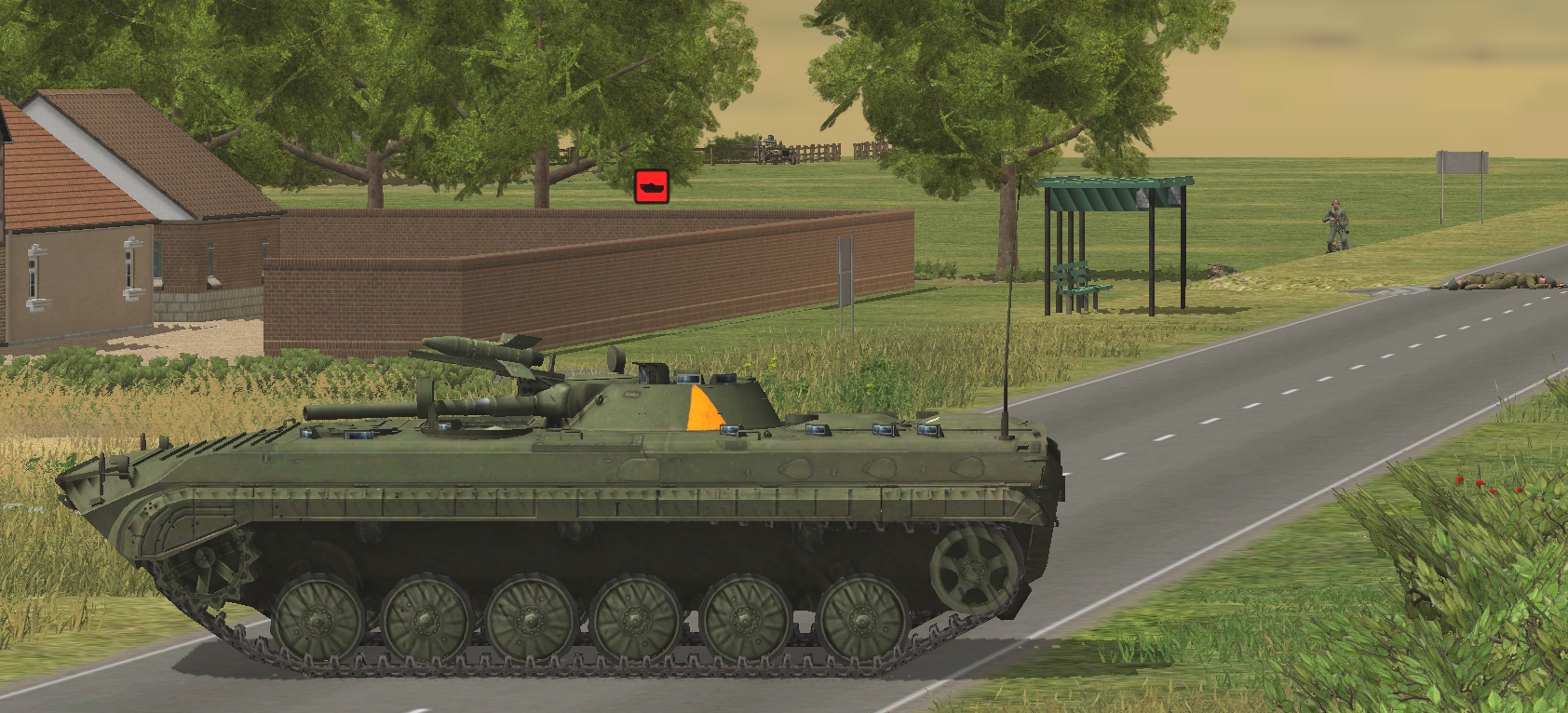 Annoyingly for Recon Team Bravo, and Muttley and Droopy, our two TOW Mutts, the BMP responsible for the BRDM-2's demise doesn't stick around to savour its victory. All three units get fleeting glimpses of the assassin as it speedily reverses up the embankment then backs across the highway.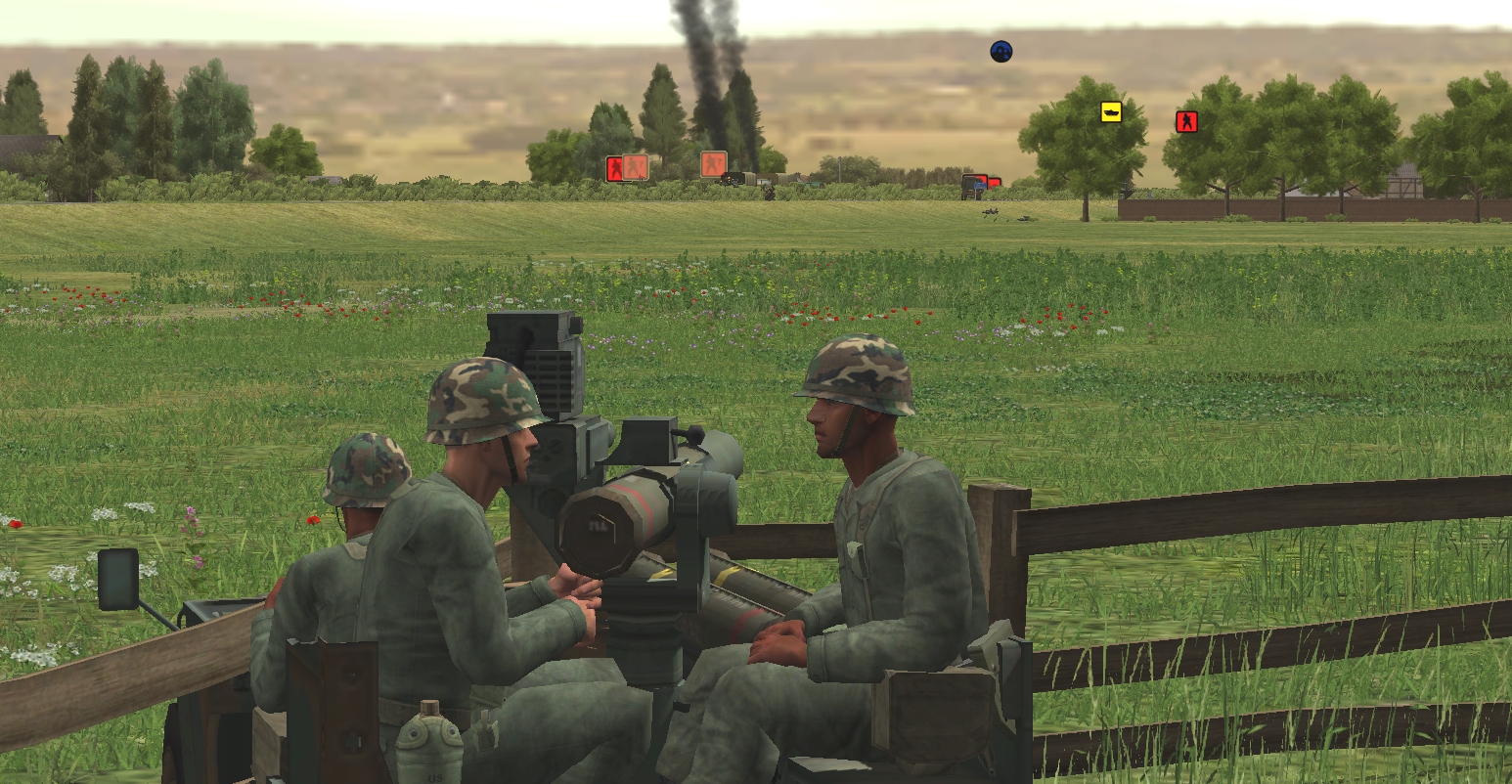 Droopy's status indicator displays "firing" when the target vanishes.
While the Zens artfully scattered about Strupnic don't bag anything big this sixty, they do neutralise…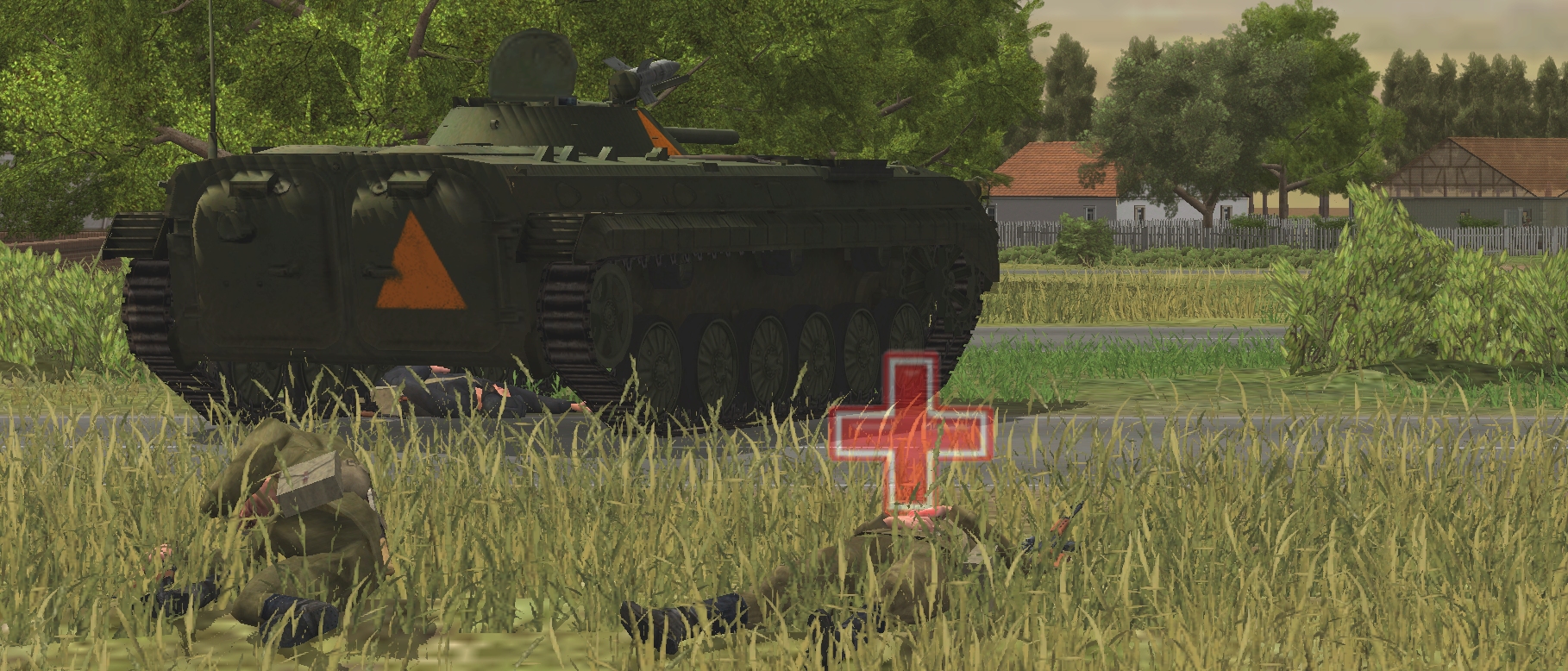 That sniper who reduced Recon Team Alpha to a single soul last turn. Danny Dragunov's fatal mistake was taking on our M60 team.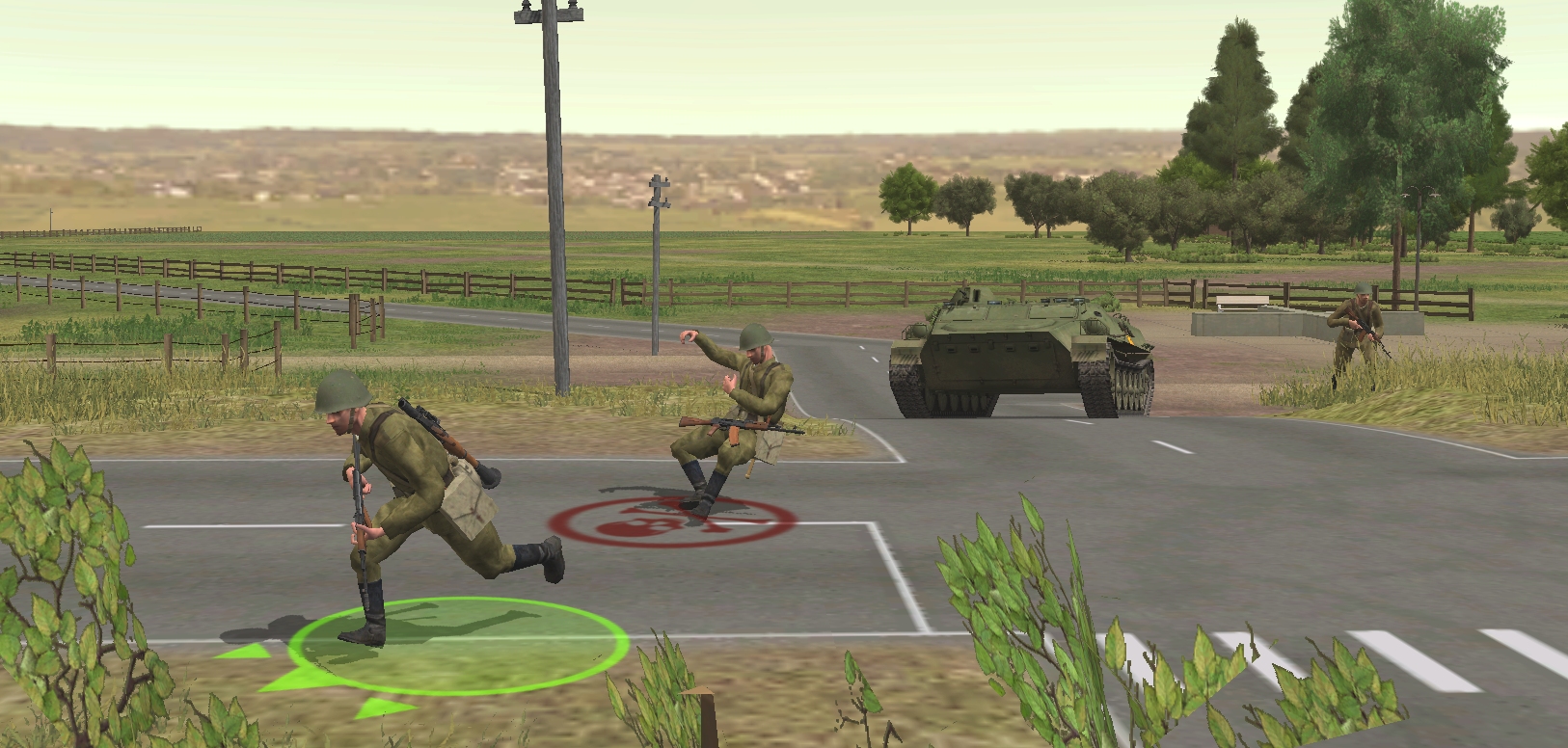 Fifty percent of an RPG team on the box 63 crossroads.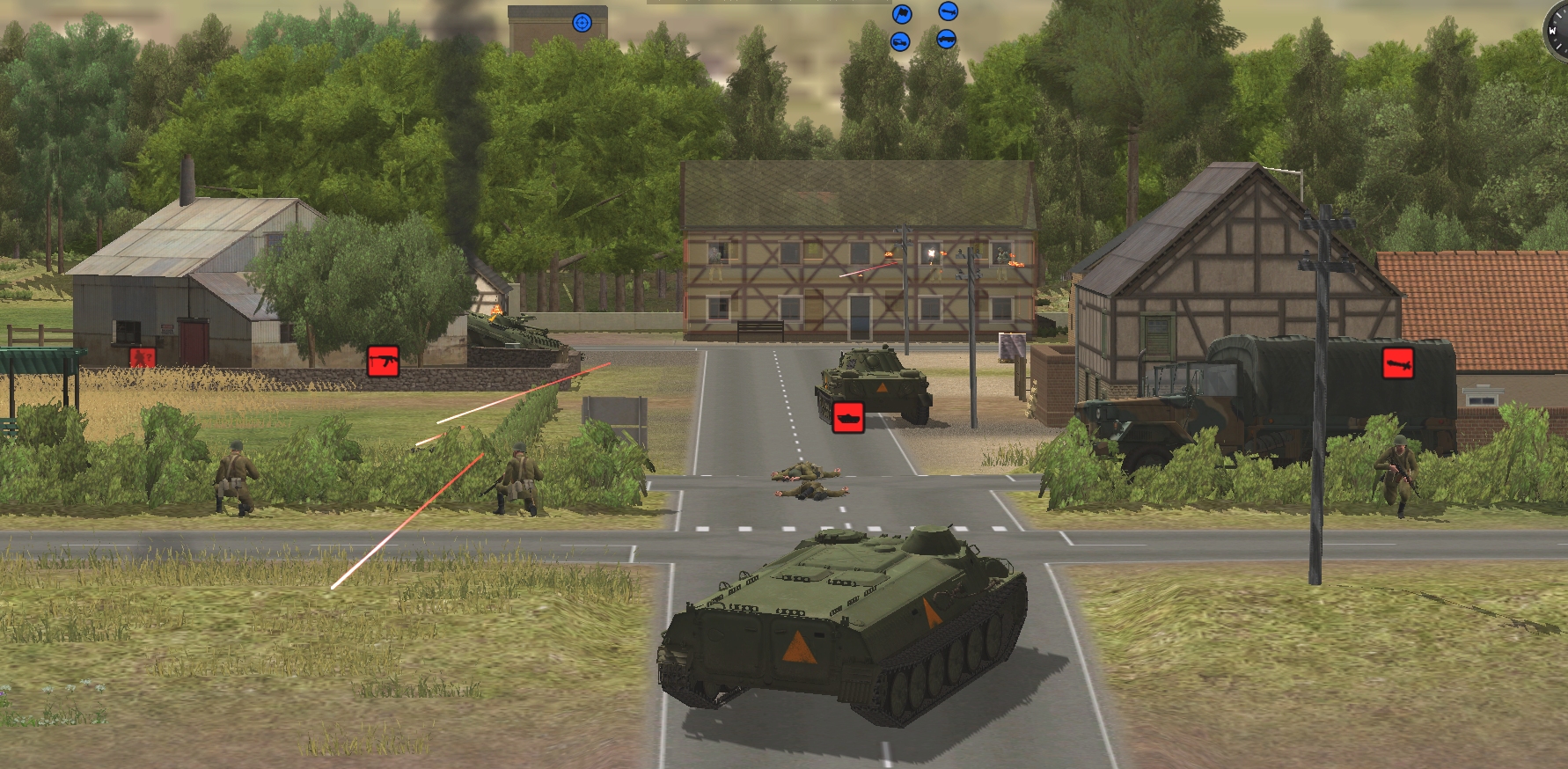 The bloke in question emerged from a MT-LB that appeared on the northern slope of the embankment mid-way through the turn. How this vehicle slipped into the village unobserved by Viktor or more recent dovecot tenants, we may never know. The MT-LB also disgorges an LMG team. Said team are taking fire from the hotel when the turn ends.
Elsewhere this turn…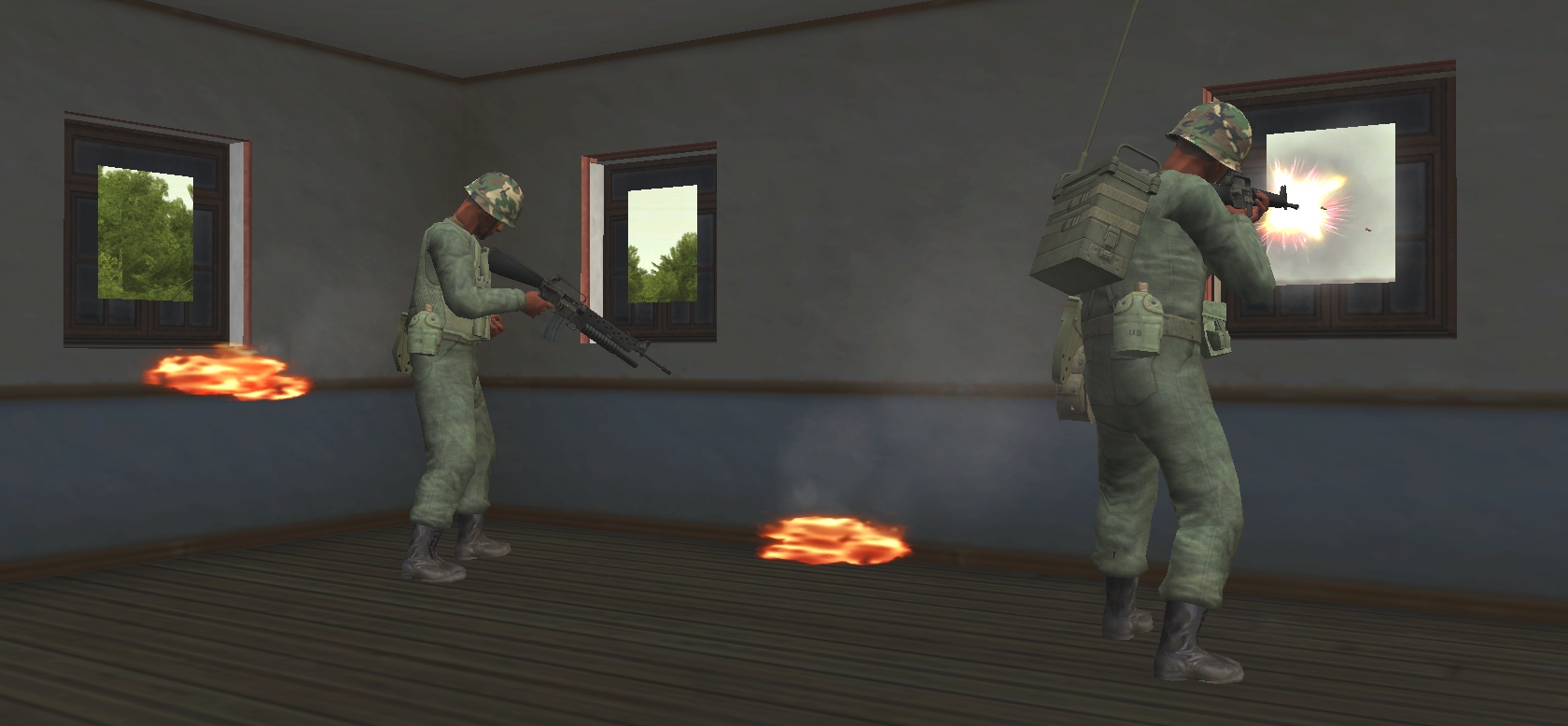 Recon Team Charlie are kept busy. They sling wayward grenades at both the retreating BMP and the arriving MT-LB, and fire the M16 burst that cuts down the RPG chappy.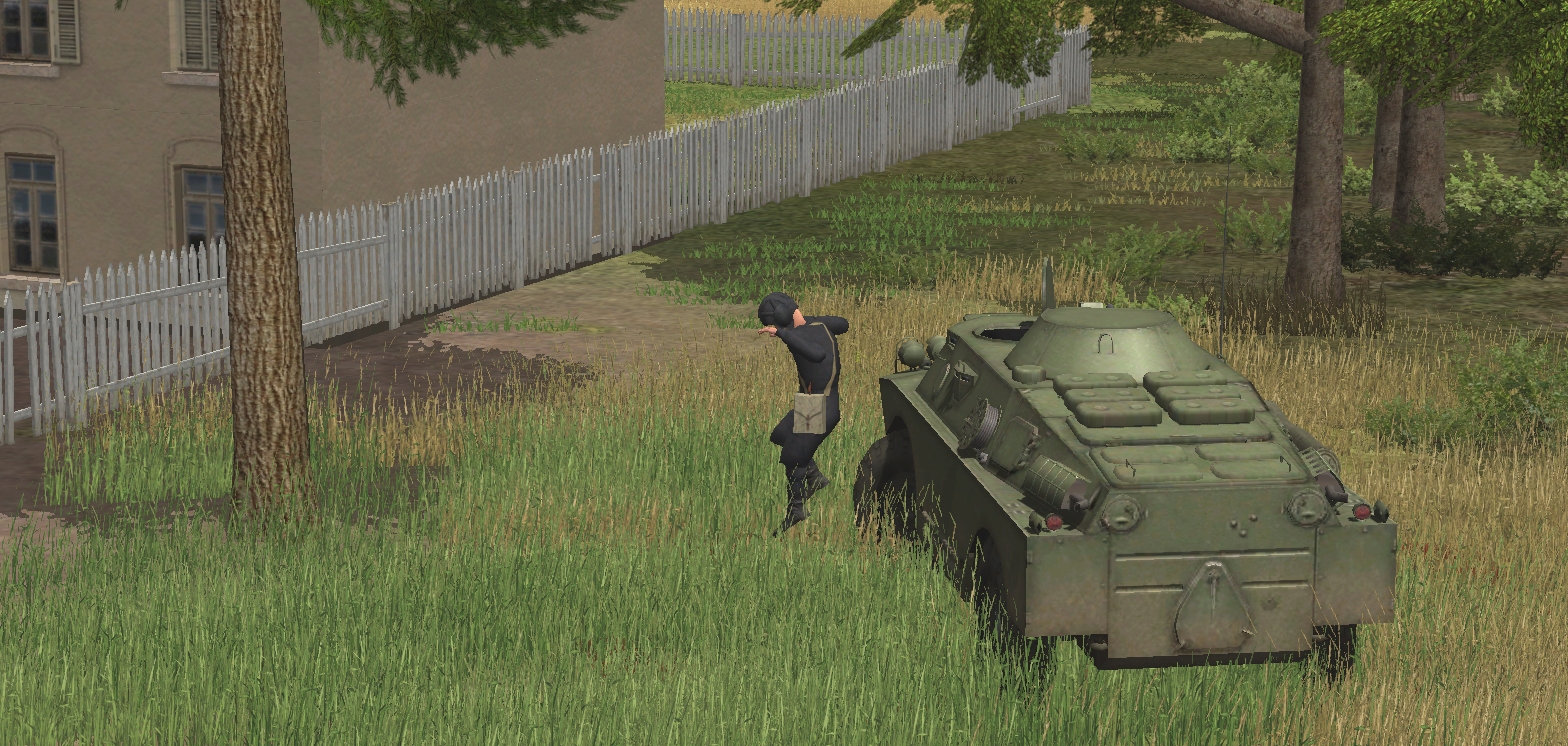 After checking on his driver, who, unfortunately, hasn't survived, the 'rattled' BRDM commander bails out.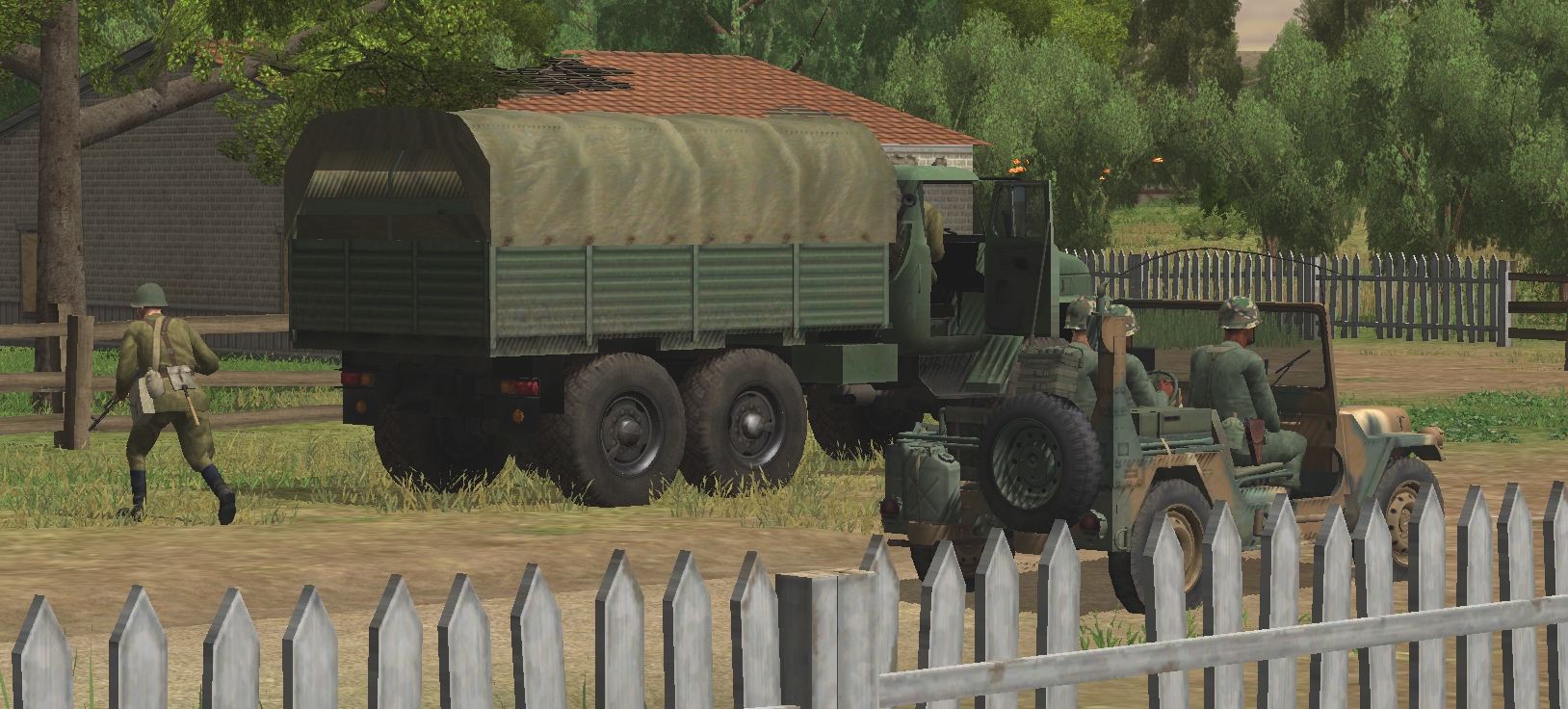 The Lesovs enter an Aladdin's Cave.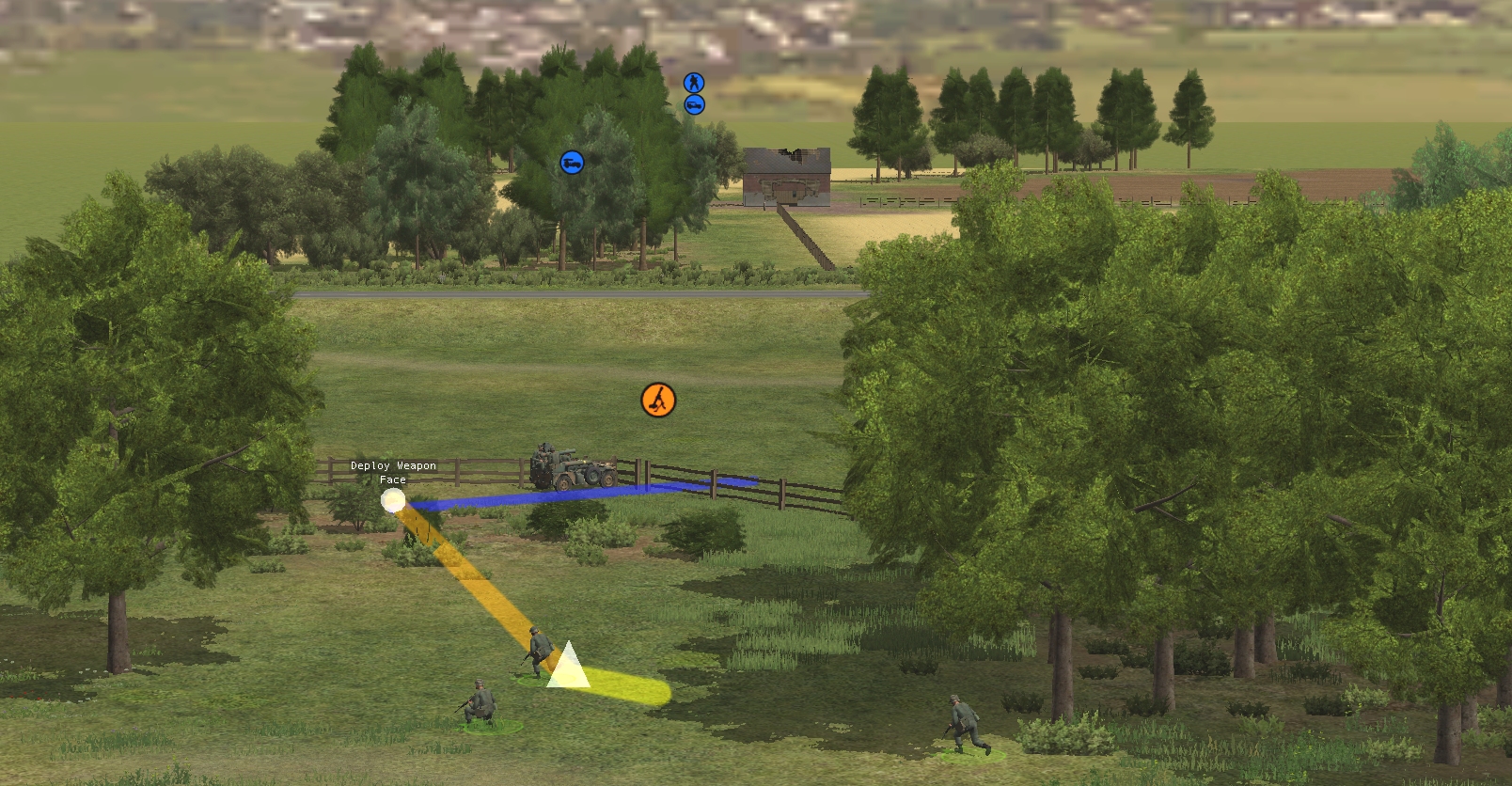 The Light Mortar Team approaches its new vantage point.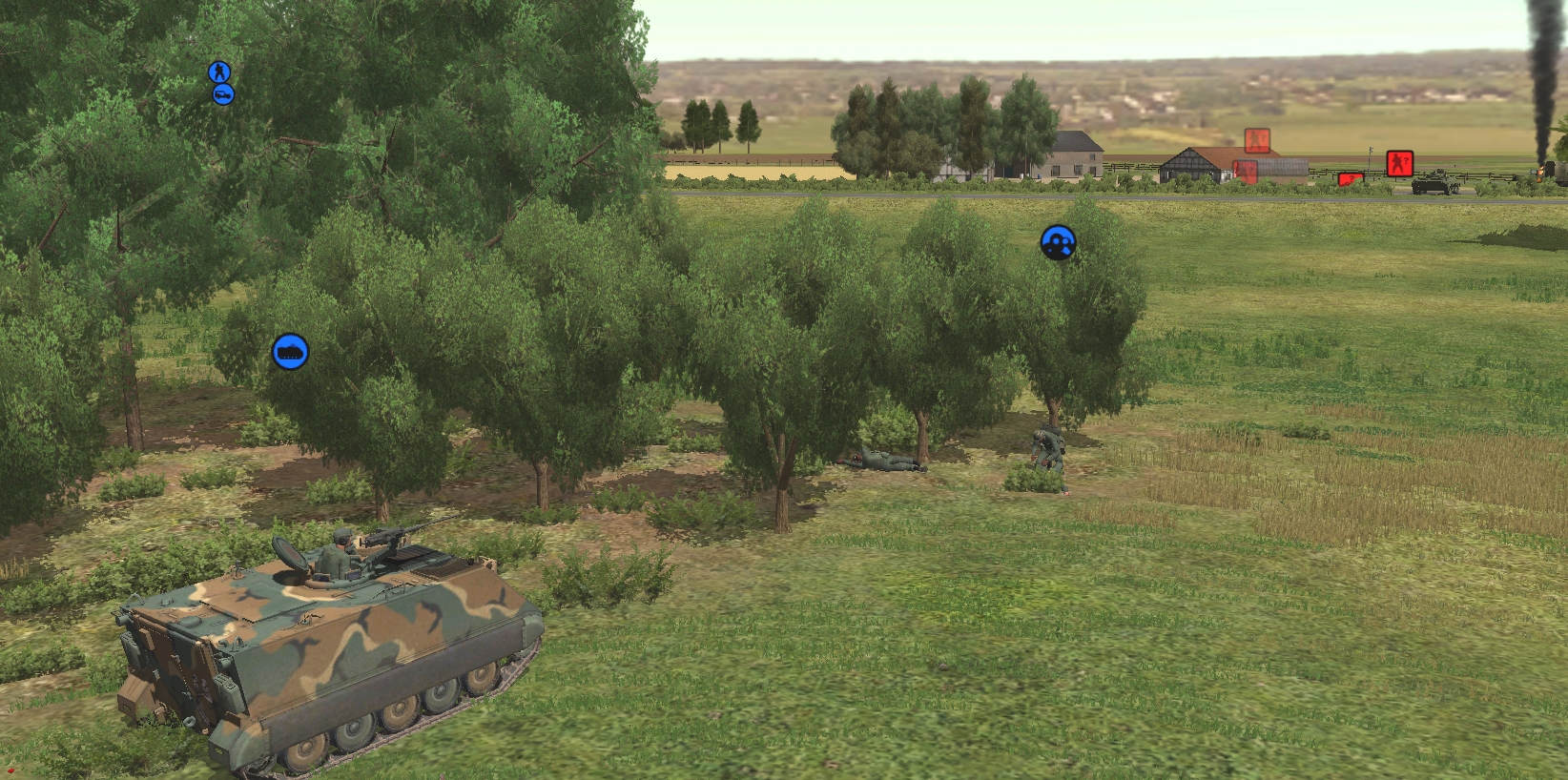 The M113 unbuttons and, late in the turn, notices the enemy LMG team on the edge of box 64. Nearby, a wounded scout receives first aid.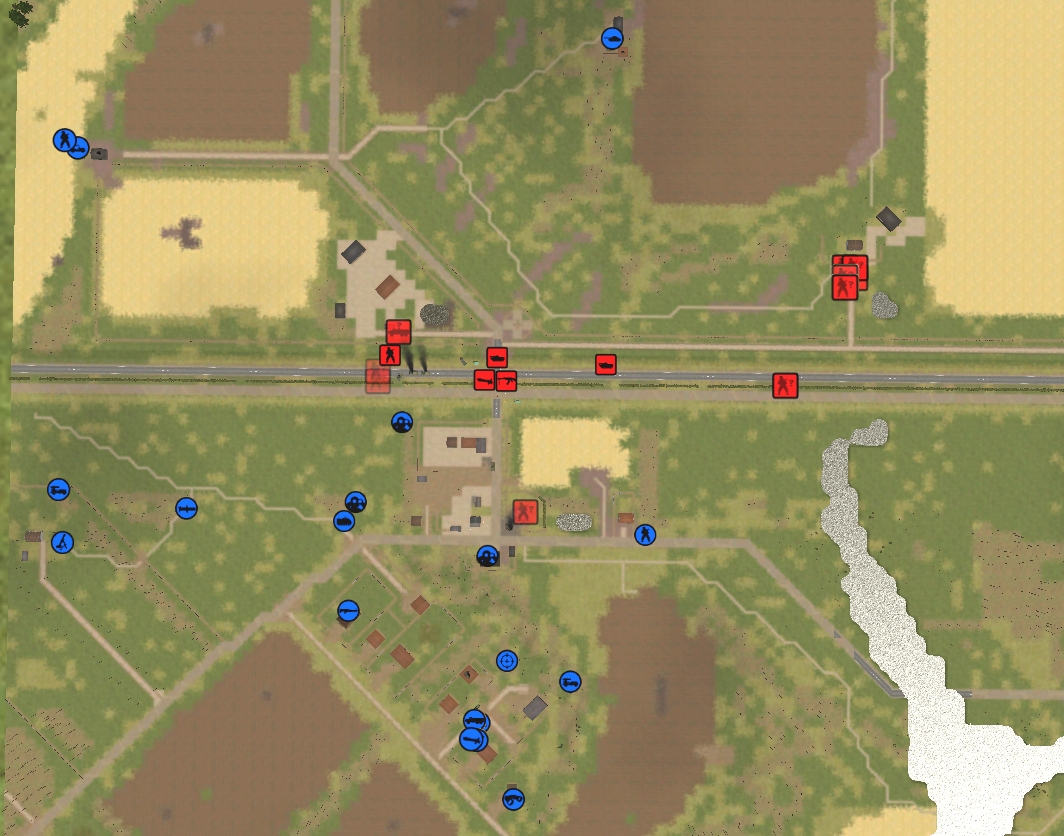 At the start of turn 11 the only friendly with eyes on the BMP is the BRDM commander.