The Comment Commanders get their first glimpse of the Podrabians in Turn #1. Given the circumstances, it's probably a good thing that glimpse is a fleeting one.
(Operation Oryx is an open-to-all game of Combat Mission: Cold War in which the commenter-controlled Zendoran forces are attempting to ambush a column of Podrabian vehicles bound for Zečin, the Zendoran capital. Each turn covers one minute of WeGo action. For a scenario outline and summaries of earlier turns, click here).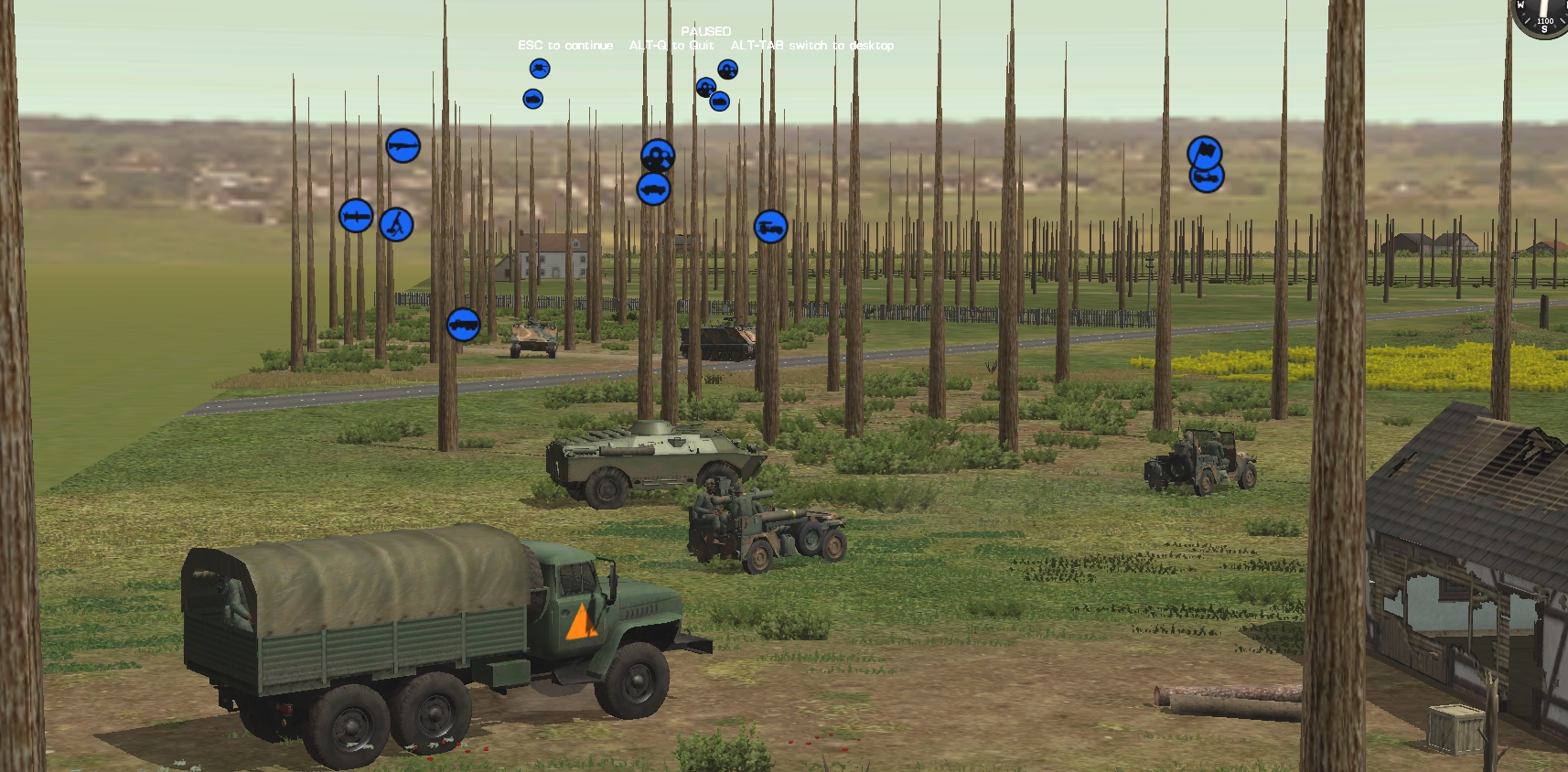 Traffic congestion/confusion can be an issue in WeGo wargames. While the Mutts and the M113 dart from their deployment zones almost the second the clock starts, the sorties of our truck (light mortar, MG, and Dragon teams aboard) and (double-tasked!) BRDM (one recon team aboard) are delayed by a spot of "After you." "No, after you." pathfinding politeness.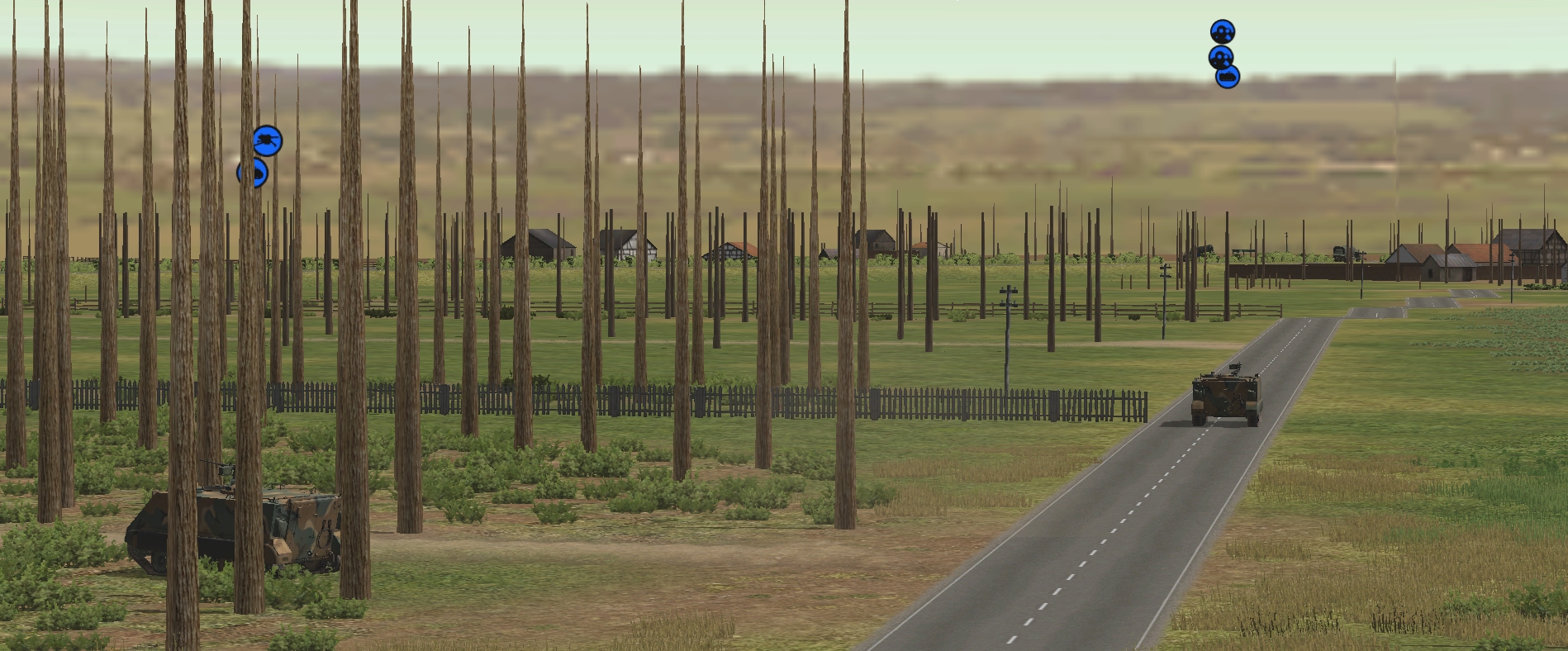 Unimpeded, the APC containing the two recon teams speeds north-eastward while its rejected companion forlornly turns tail and exits the battlefield.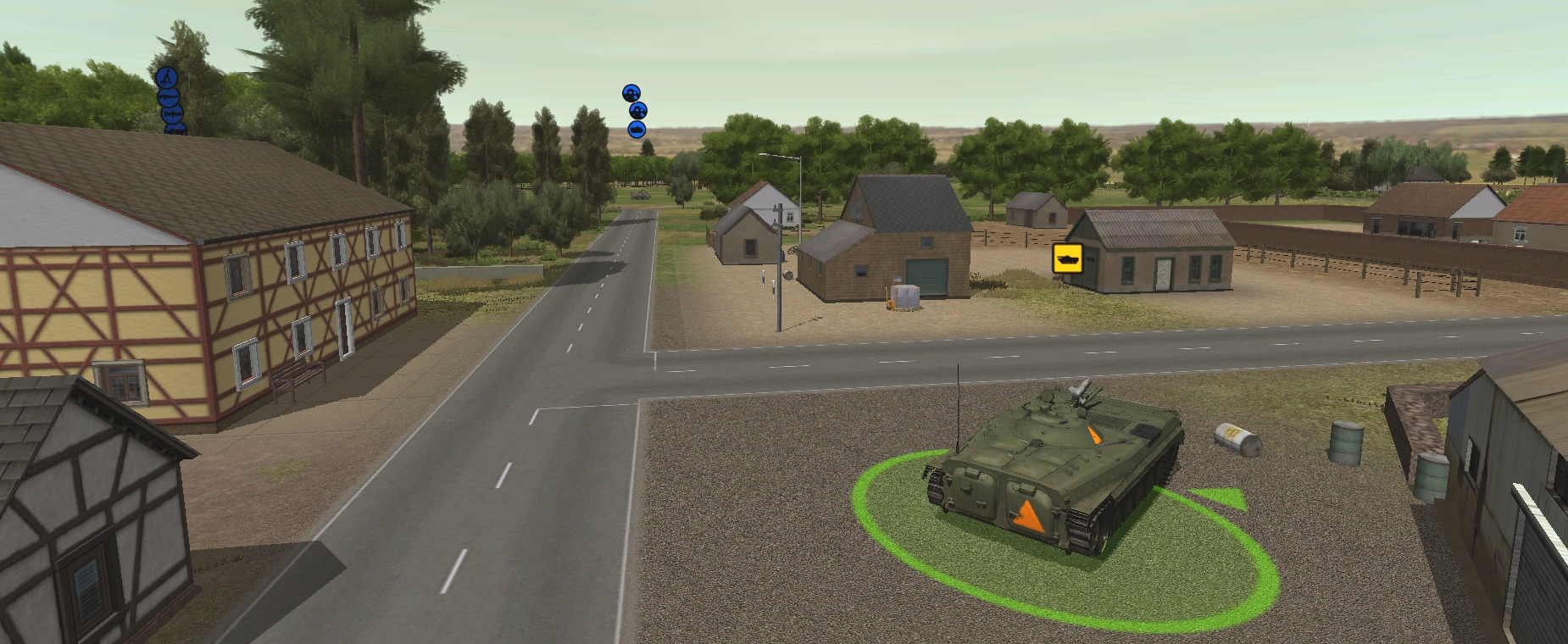 In its eagerness to deliver its passengers to the clump of trees in box 74, our trailblazer almost fails to notice the enemy vehicle parked in the village centre. Only visible for a second or two, the machine on the garage forecourt appears to be a BMP-1. Judging from the lack of turret movement, the Podrabian crew was as unprepared for the brief encounter as we were.
When the clock stops less than ten seconds later…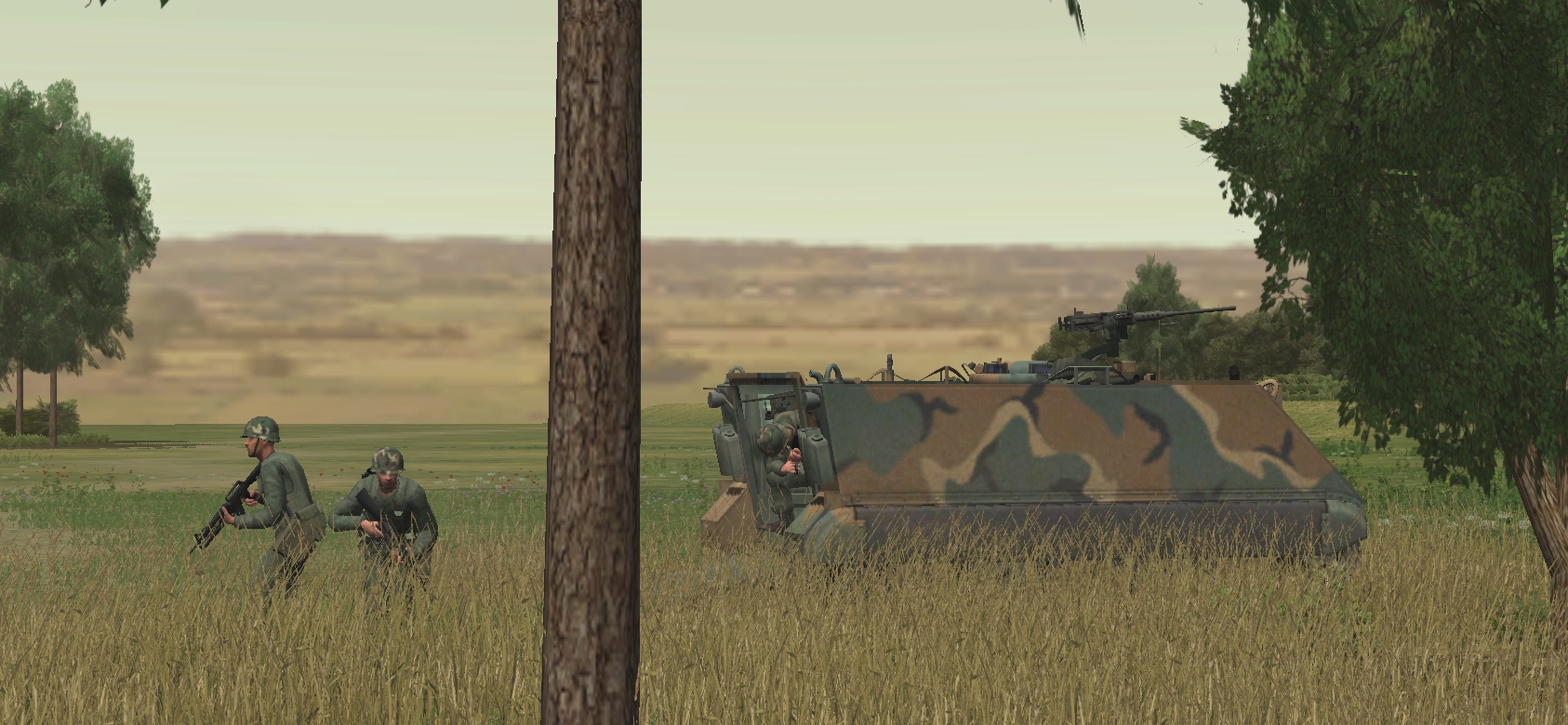 The M113 is disgorging its pair of recon teams, both of whom collected an extra LAW before disembarking (CM forbids them from carrying more than two LAWs apiece).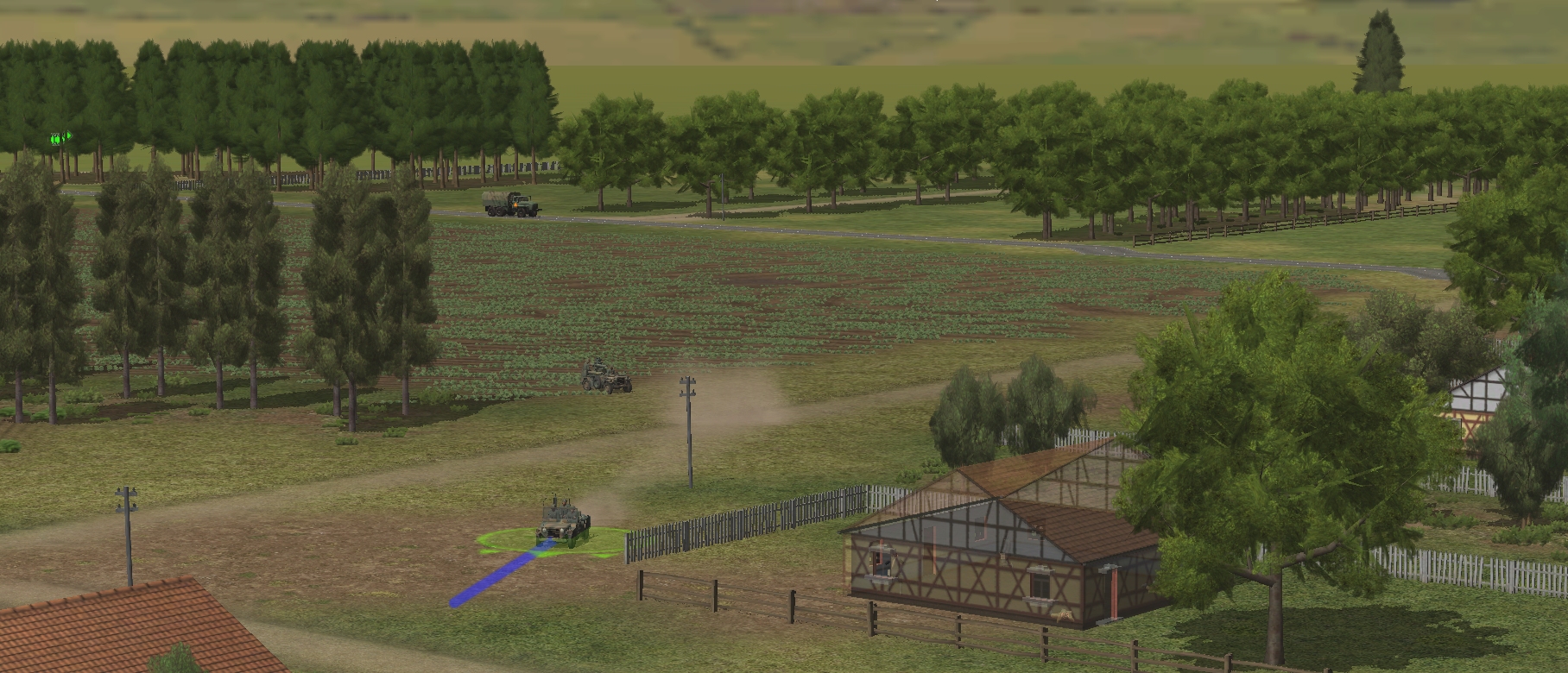 Trajanov's jeep is pulling up outside Viktor's house. During a bumpy ride across the cabbage field, our commander learnt from Branko that there are around two dozen enemy infantrymen in Strupnic along with three IFVs and a tank. Viktor should be able to provide us with a pretty detailed picture of their current positions. The TOW Mutt is not far behind Trajanov.

The BRDM is beginning its treeline 'hunt' into the village and the truck is motoring down the SW-NE road recently used by the M113.