Every Friday at 1300 hours, Tally-Ho Corner's cleverest clogs come together to solve a 'foxer' handcrafted by my sadistic chum and colleague, Roman. A complete 'defoxing' sometimes takes several days and usually involves the little grey cells of many readers. Don't be shy. All are welcome to participate.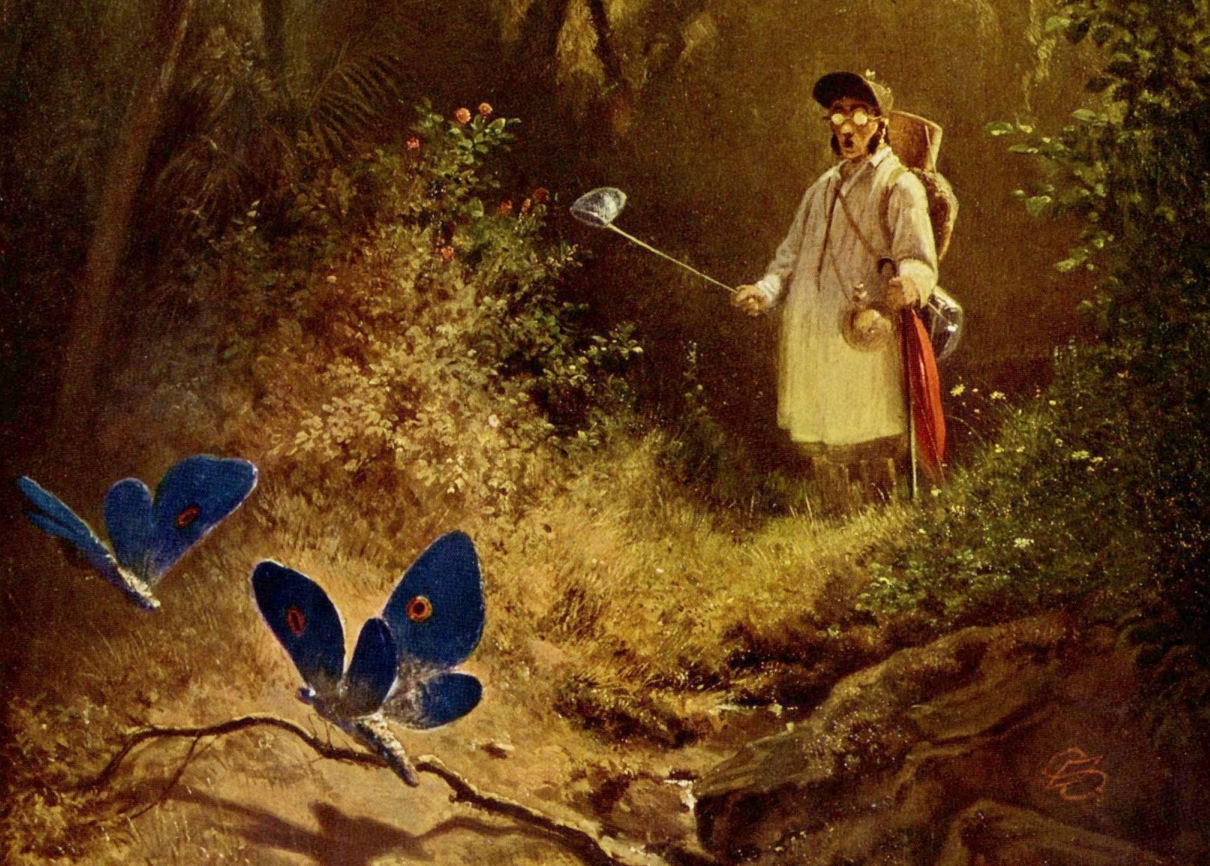 Below is a list of '33 things wot you might find in a 19th Century painting' ('things' is used in its broadest possible sense). Entries have been stripped of vowels and numbers and have had any inter-word spaces repositioned*. For example, if 'The Fighting Temeraire' was present it might appear as THFG HTNGTM RR. Sunflower would be SNFLWR.
*Hyphens are treated as spaces. Apostrophes are ignored.
1. FF TSDS R
2. TH RSK L LSNR G
3. CDMMYL LW
4. MRHR TN SFQT
5. RNTLSM
6. SC NSFR MT HLDTST MNT
7. FRN GSQD
8. TGRN TR PC LST RM
9. DLSQ
10. BLCKB NP SD
11. STRND VRN GH SSN
12. GMTN
13. FLSBR GR
14. LPNMST FFSR NMTNGDS TR SSDT RVLLR
15. THN NT HWV
16. LZB THSDDL
17. PNTN F
18. LNL LVN VNBRTNSK YPRN CSSFSY NWT TGNS TNSYN
19. T HPLCFWS TMN ST RBLZ
20. NP LNCR SSNGTHL PS
21. THW RDNV RMR
22. LMMN KNNSMTHR
23. SNRS
24. GRN MLK
25. RRKSDRF T
26. BSNTH
27. T HPT HS SFWR
28. MNBSPSSN GRS
29. MNTSS TDB T
30. JM SBBTTM CNL LW HSTLRSMM
31. M S SLL
32. MDNHDRL WYB RDG
33. ND L Z DS C NFNR CT CSWT HWR CK DSH PNT HH PDM S S SFC
* * *
SOLUTIONS
Last week's cluster foxer: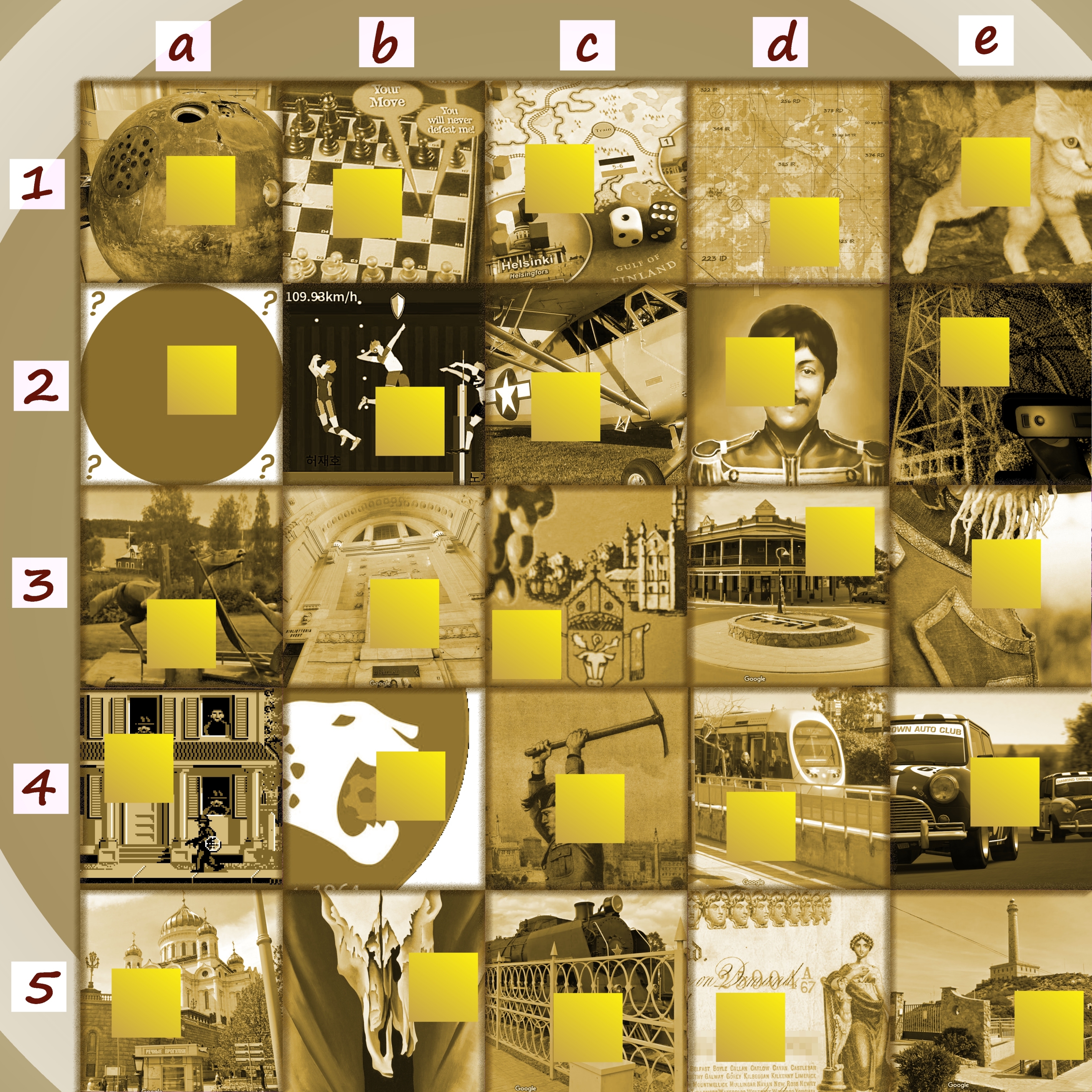 The works of Mikhail Bulgakov (defoxed by Electric Dragon)
a1. Heart of a Dog (Aergistal)
b1. Ivan Vasilievich (Phlebas)
c1. The White Guard (Phlebas)
d1. Black Snow (Aergistal)
e1. The Master and Margarita (Colonel_K)
Anti-tank missiles (defoxed by Colonel_K)
a2. Spandrel
b2. Spike (Aergistal)
c2. Vigilant (unacom)
b3. MILAN (Electric Dragon)
b4. Ingwe (Phlebas)
Shepherding equipment (defoxed by Colonel_K)
d2. shears (Electric Dragon)
e2. scanner (Phlebas)
d3. collie (Aergistal)
e4. crook (Colonel_K)
e5. race (Colonel_K)
1931 (defoxed by Colonel_K)
a3. Ådalen shootings (Colonel_K)
a4. Capone convicted (Aergistal)
a5. Cathedral of Christ the Saviour, Moscow, destroyed (Phlebas)
b5. Cow's Skull: Red, White and Blue painted (Phlebas)
c5. First FD loco built (Colonel_K)
SS Sirio (defoxed by Electric Dragon)
c3. Boniface Natter (Colonel_K)
c4. Captain Piccone (Colonel_K)
d4. Sirio (Aergistal)
d5. 24 March 1884 (Colonel_K)
e5. Lighthouse at Cape Palos (Electric Dragon)