Amputated in the closing seconds of turn 23, the oak bough that stopped the Panther's first shot at the Staghound, is literally in no position to stop the second, third, or fourth. Early in the penultimate turn our steel pillbox brews-up the Chevy on the levee with a nicely grouped trio of Panzergranate 40 hits.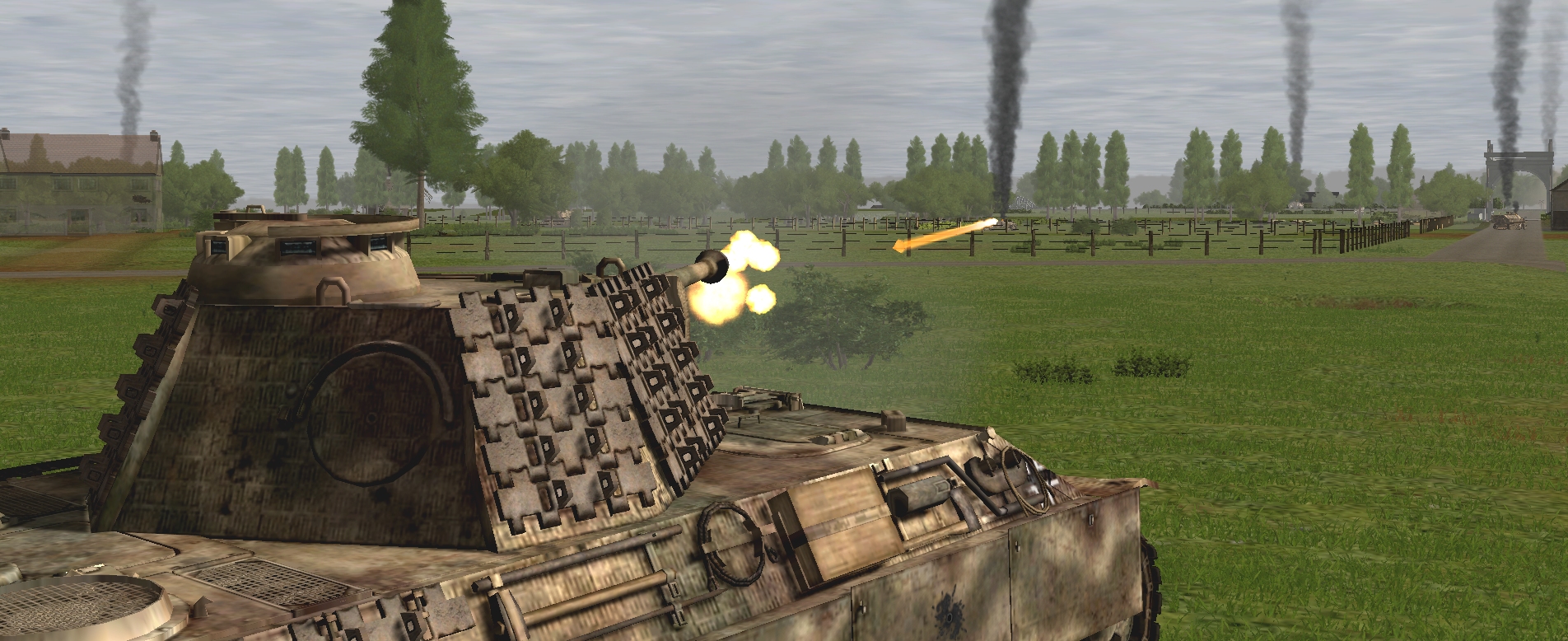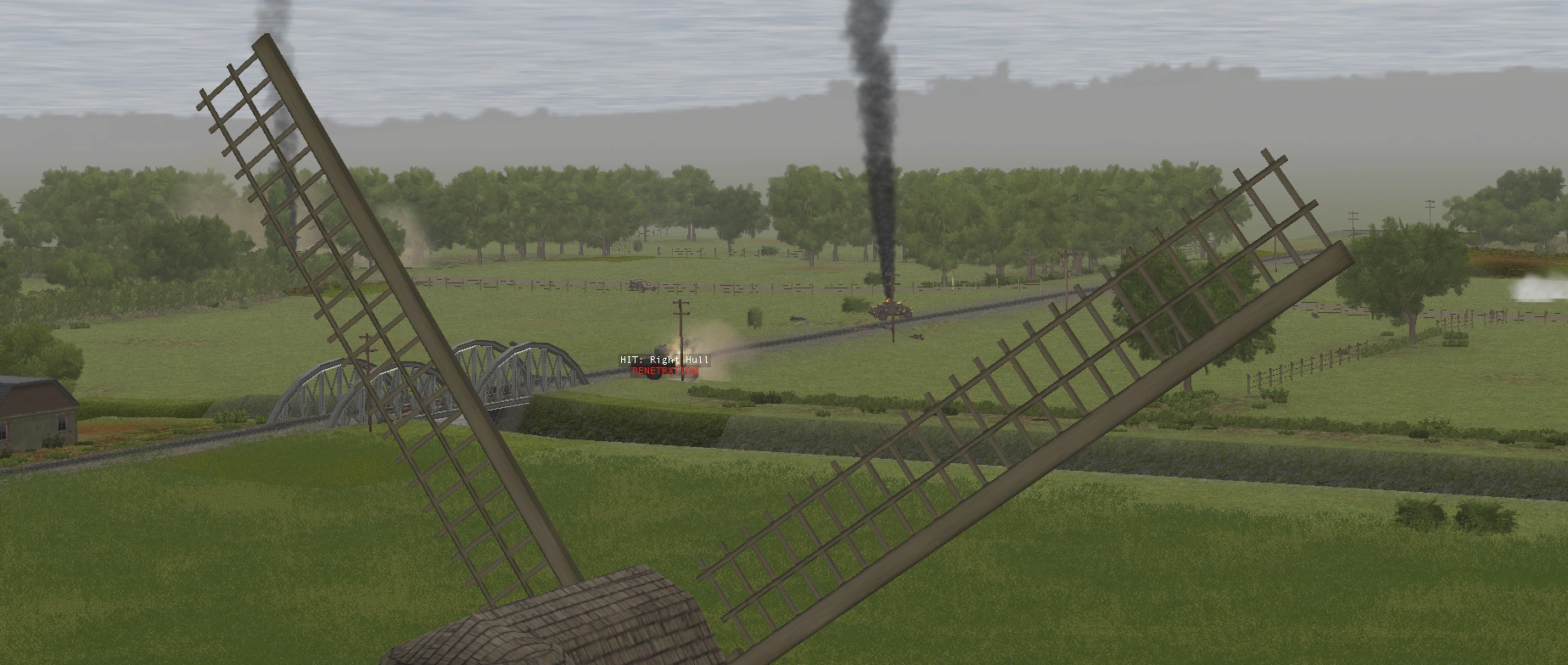 (Brinkmann's Bridge is an open-to-all game of Combat Mission: Battle for Normandy in which the commenter-controlled Axis forces are out to recapture a Dutch canal spanner recently snatched by Red Devils. Each turn covers one minute of WeGo action. For a scenario outline and summaries of earlier turns, click here).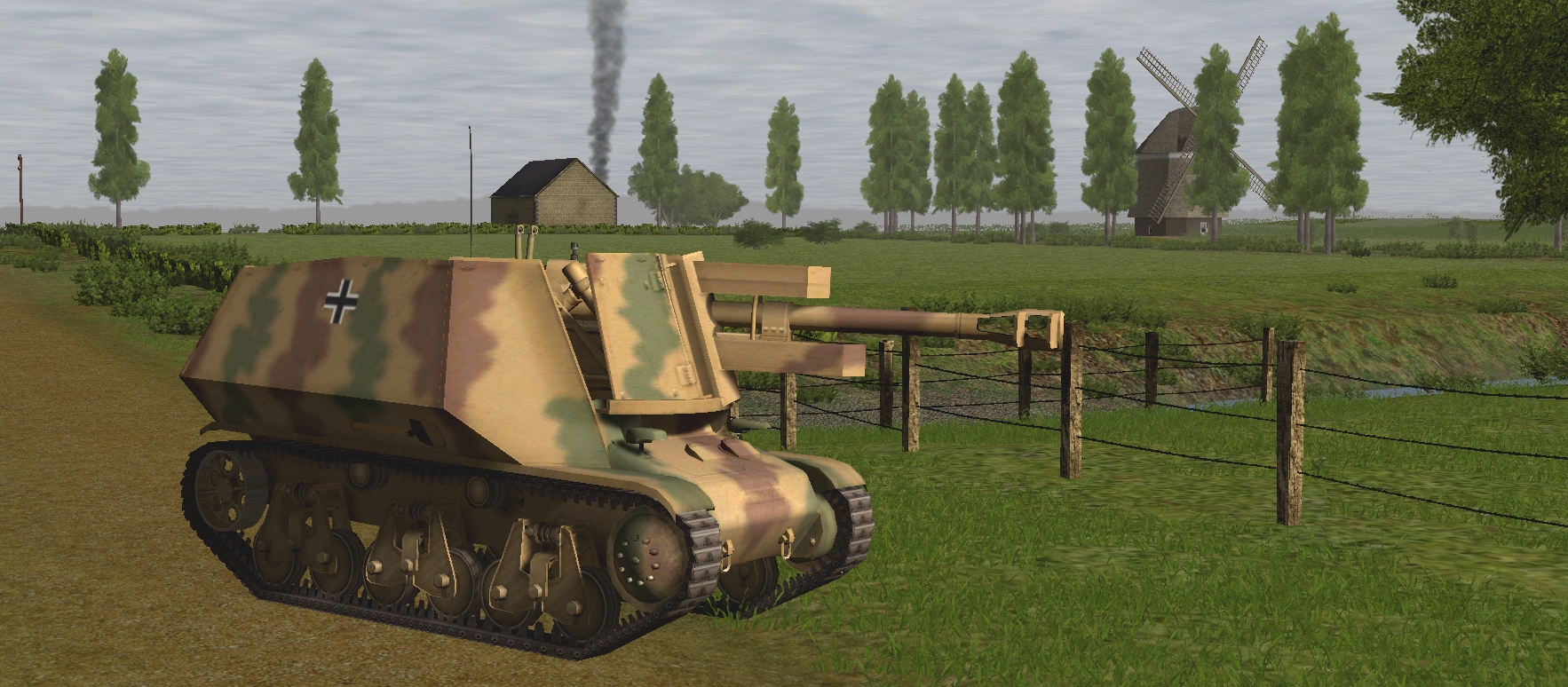 Can our tracked howitzer upstage this feat of marksmanship by nailing or disabling the other Allied AFV with one of its four remaining shells?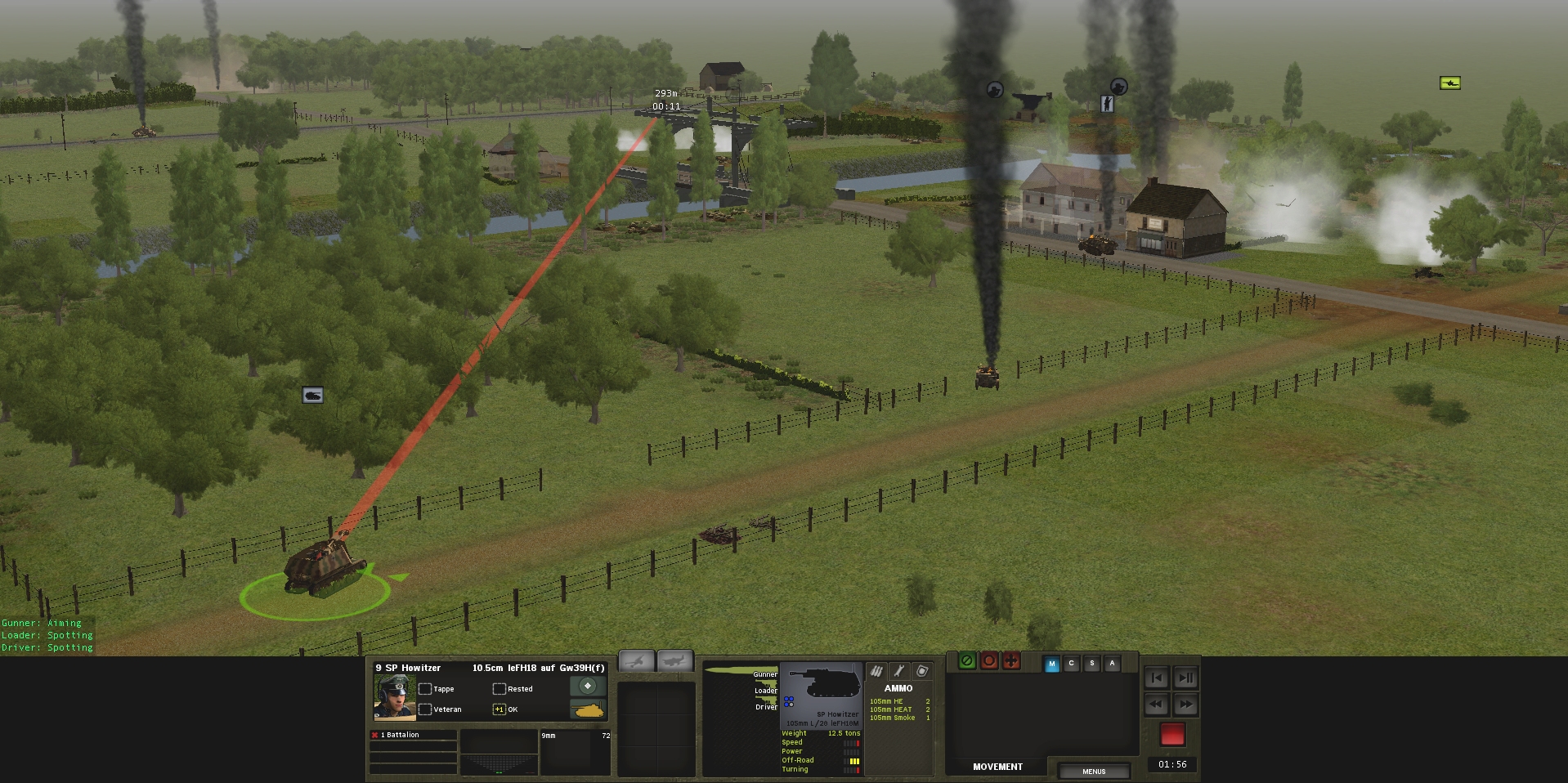 Bah, it seems not. Not for the first time in the game the commander-less SPG refuses to fire. Its excuse on this occasion might be the swelling smoke clouds SE of the canal bridge.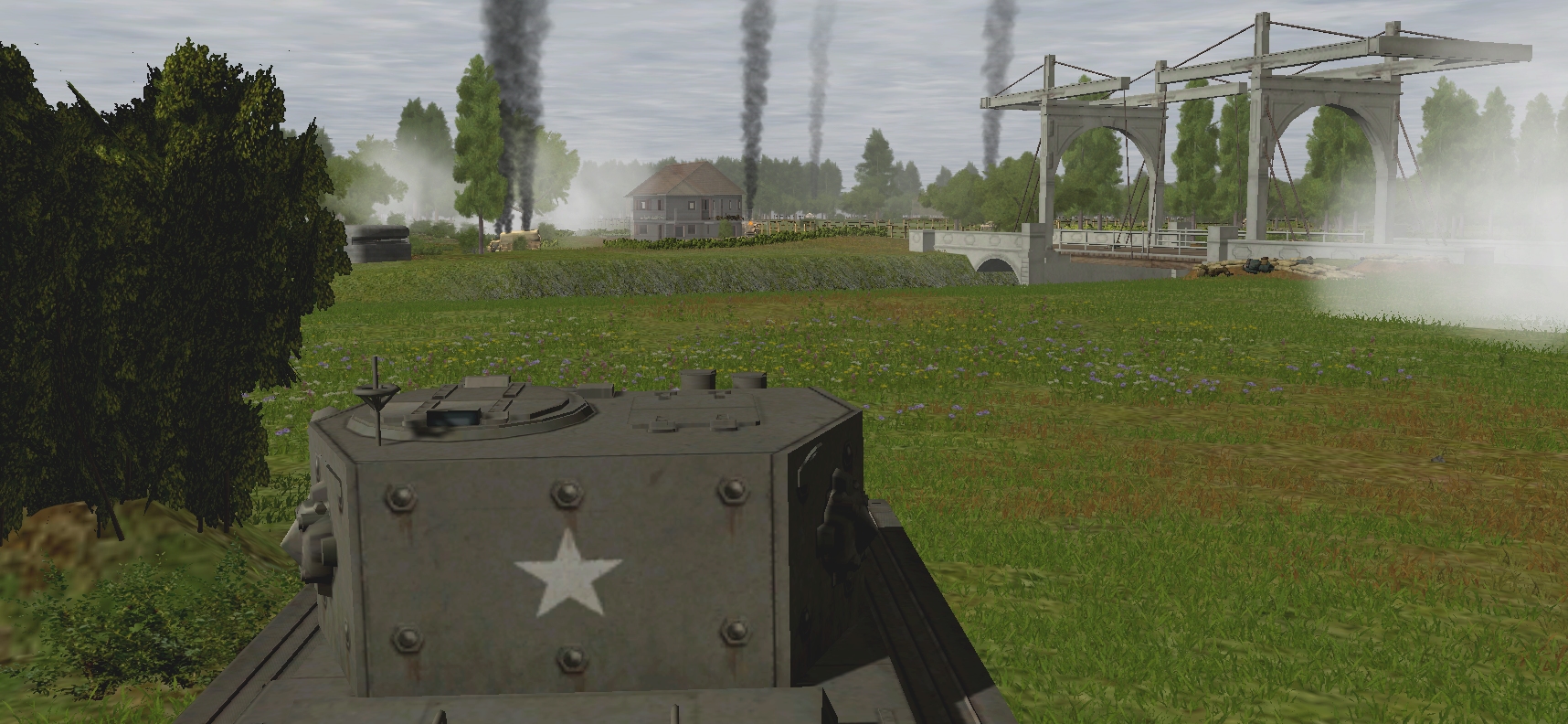 Hidden by that smokescreen early in the sixty, the Cromwell reappears at T+50, close to the corpses of three of its victims. When the clock stops, the British support tank is stationary and buttoned.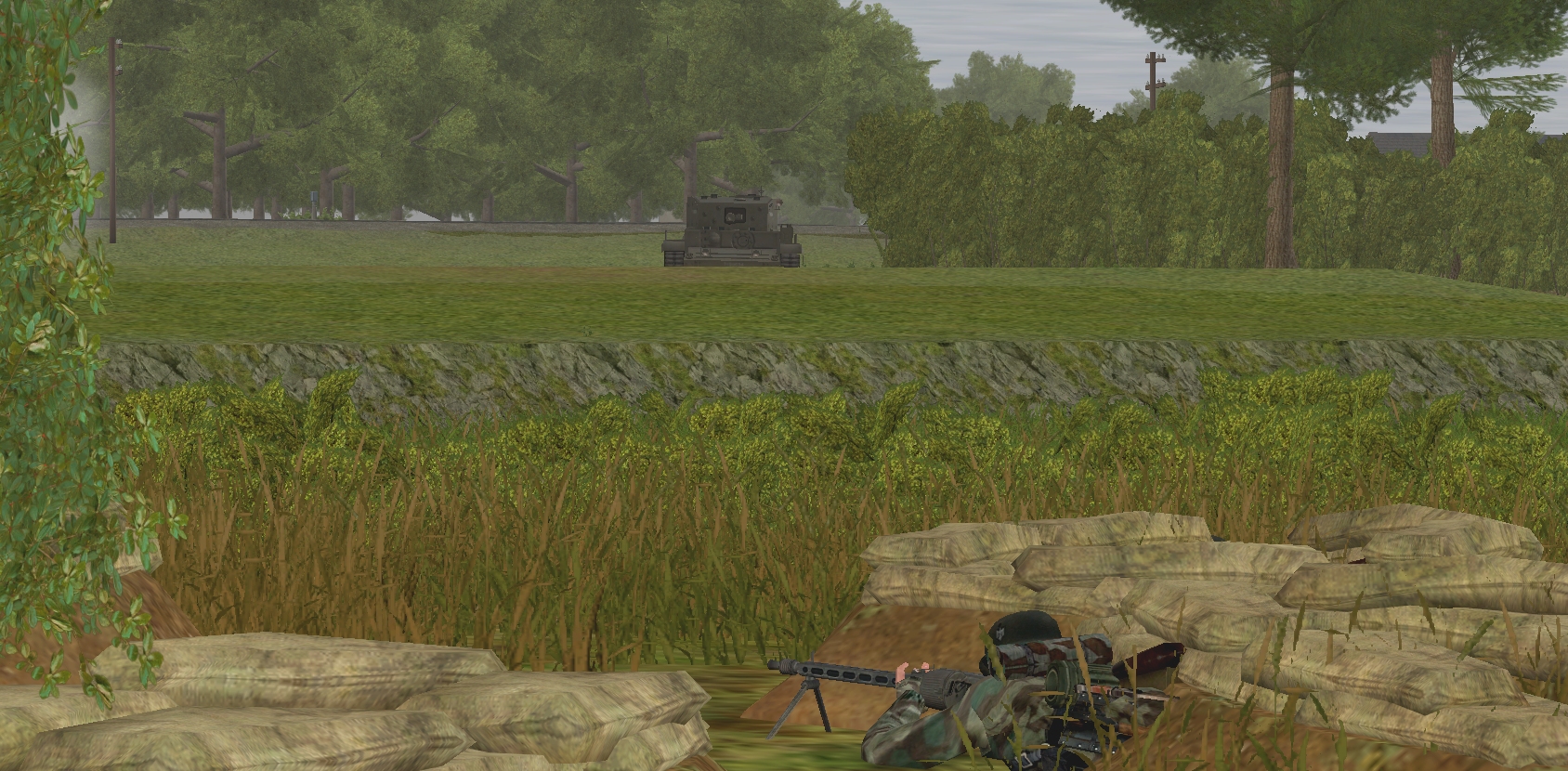 Is it thinking about crossing the canal or simply eyeing the white house and its environs in search of targets? It's impossible to tell.
Helped by the faux fogbanks seeded by the medium mortar and howitzer, the Easterners-turned-Westerners manage to go unnoticed this turn. Not so, Brinkmann.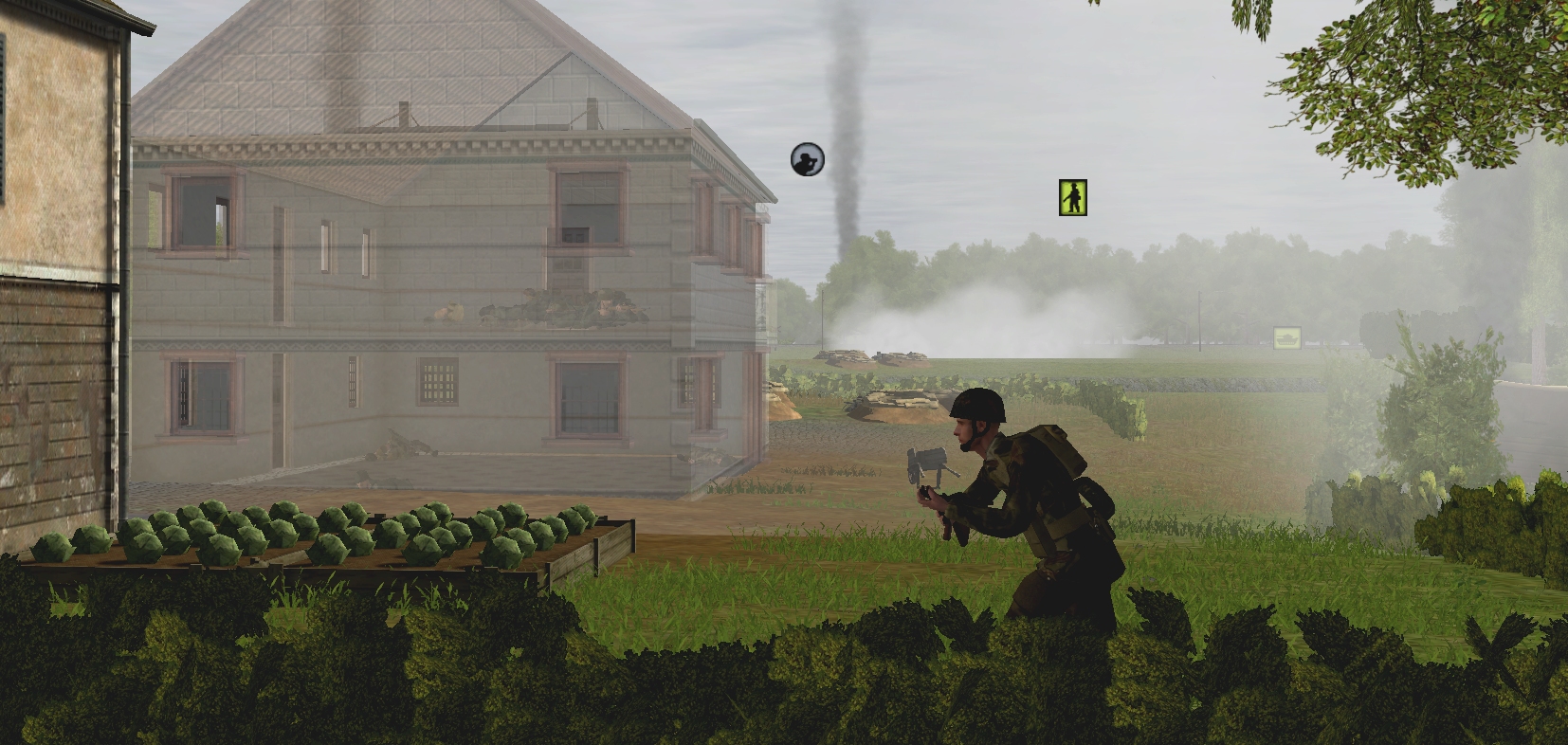 The man who once reduced the Führer to speechless apoplexy by praising the Spitfire during a live radio broadcast, is still recovering from the explosion that killed one of his housemates when a Red Beret emerges from the swirling smoke to the west and points a Sten gun at him.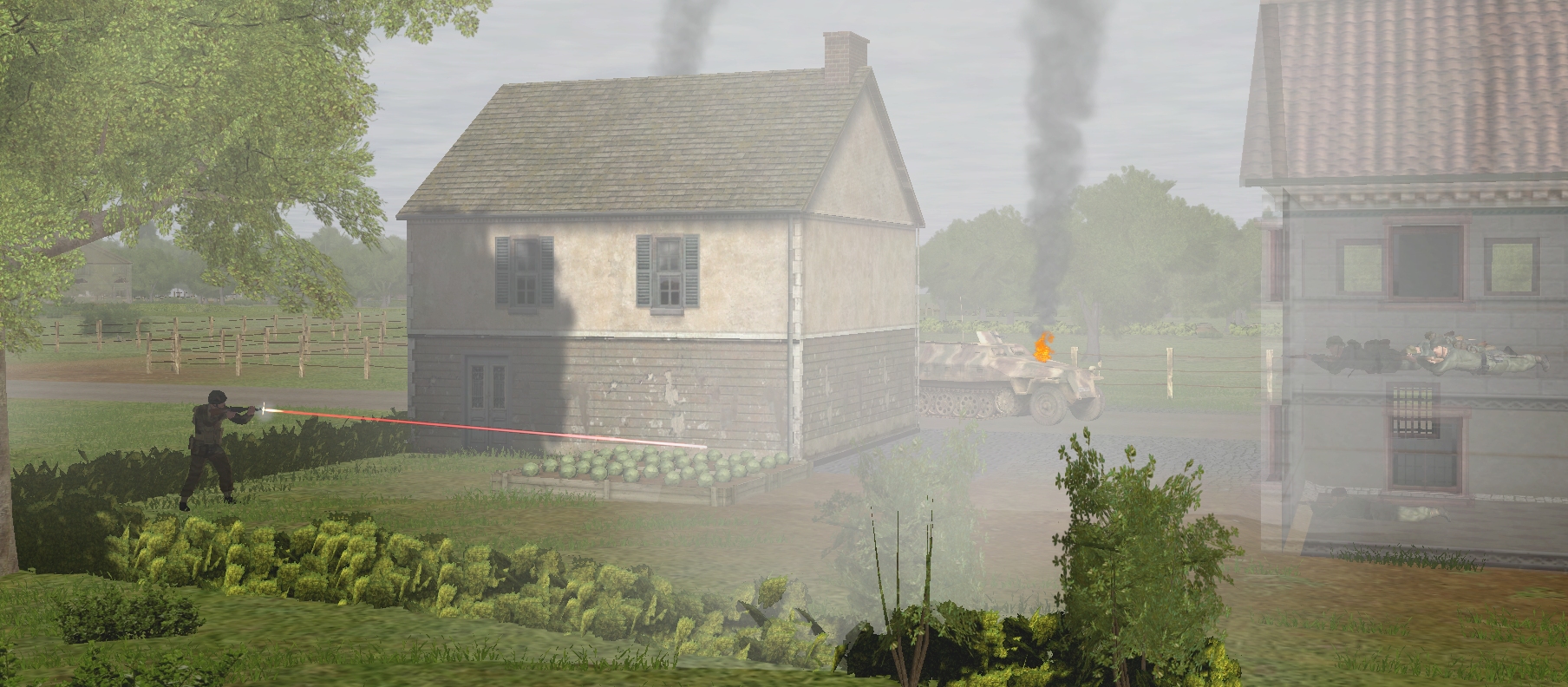 9mm lead fans his face and removes one of his tunic buttons, but Der Sperber's luck holds.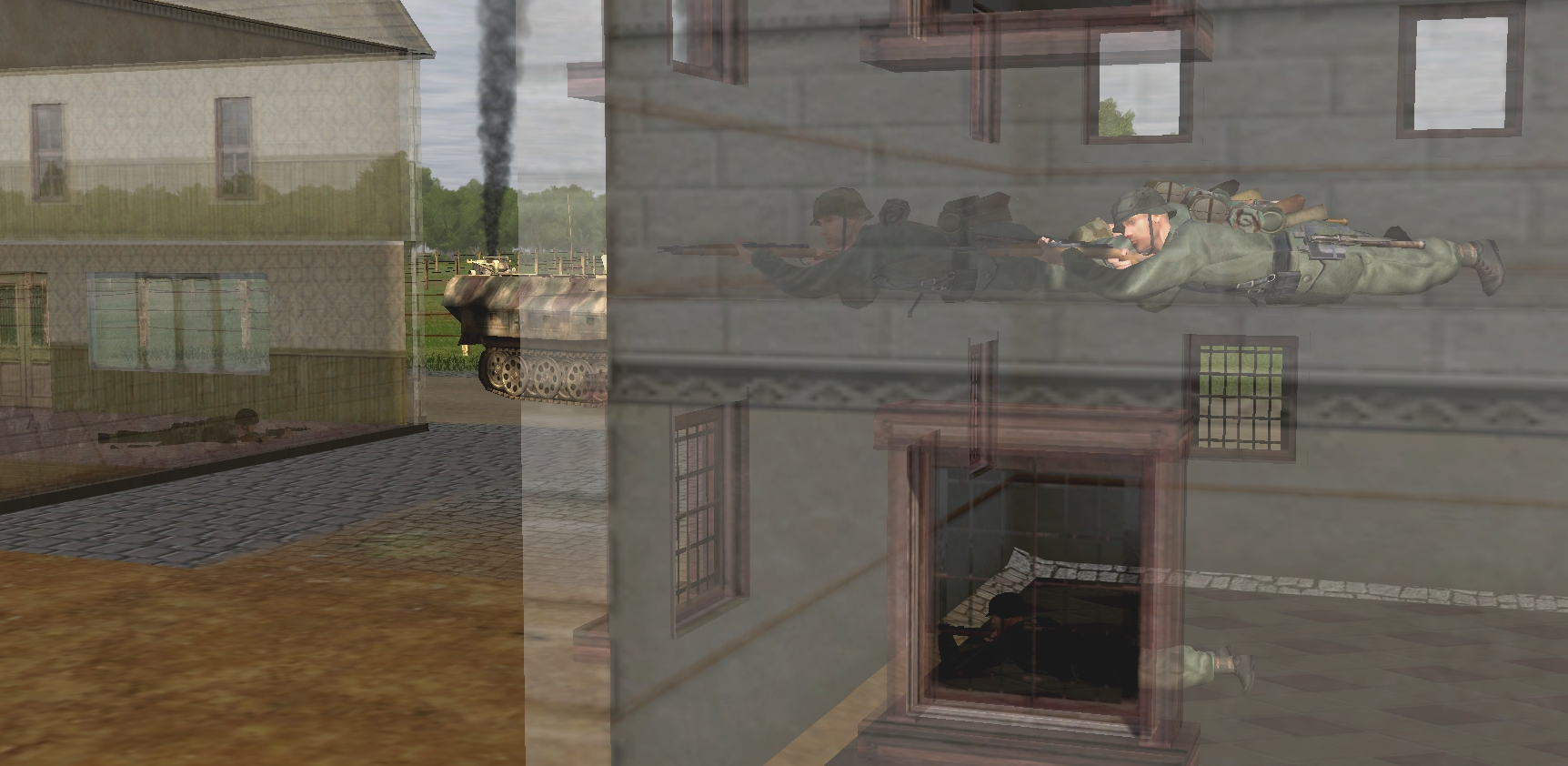 By the time the air ace has raised his rifle, the attacker has vanished into the Koffiehuis de Onionmancer.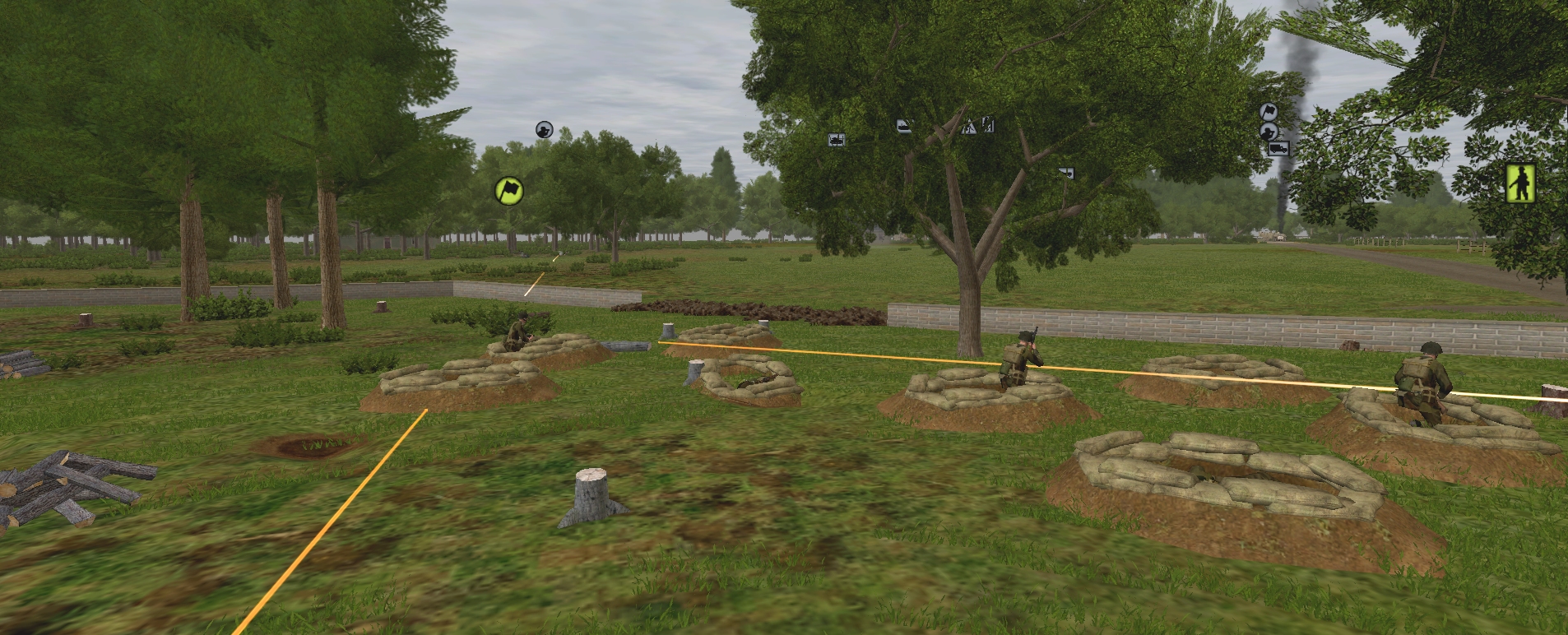 Withering fire from 6 Squad and the medium mortar team discourage the monastery foxholers from attempting any eleventh-hour heroics.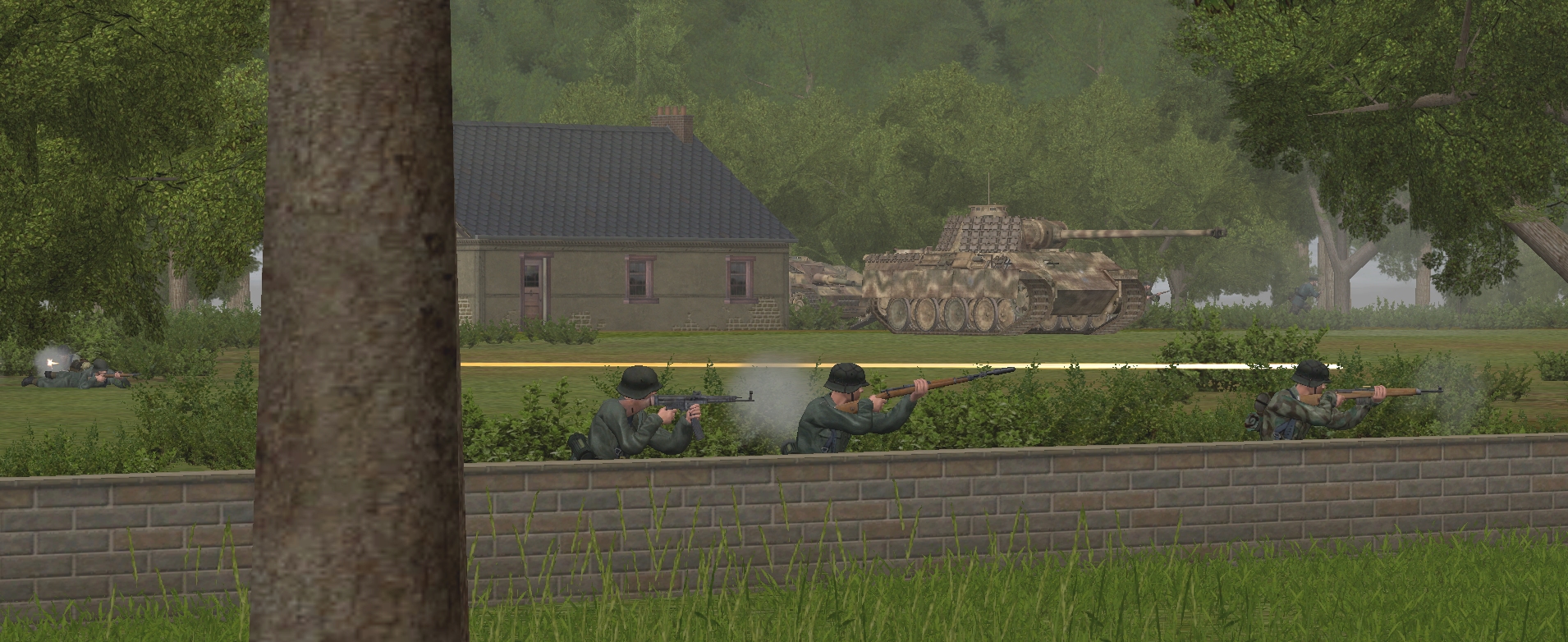 The British paratroopers dug-in in the monkarium grounds lose a man to 6 Squad's static element midway through the sixty, and finish the turn pinned.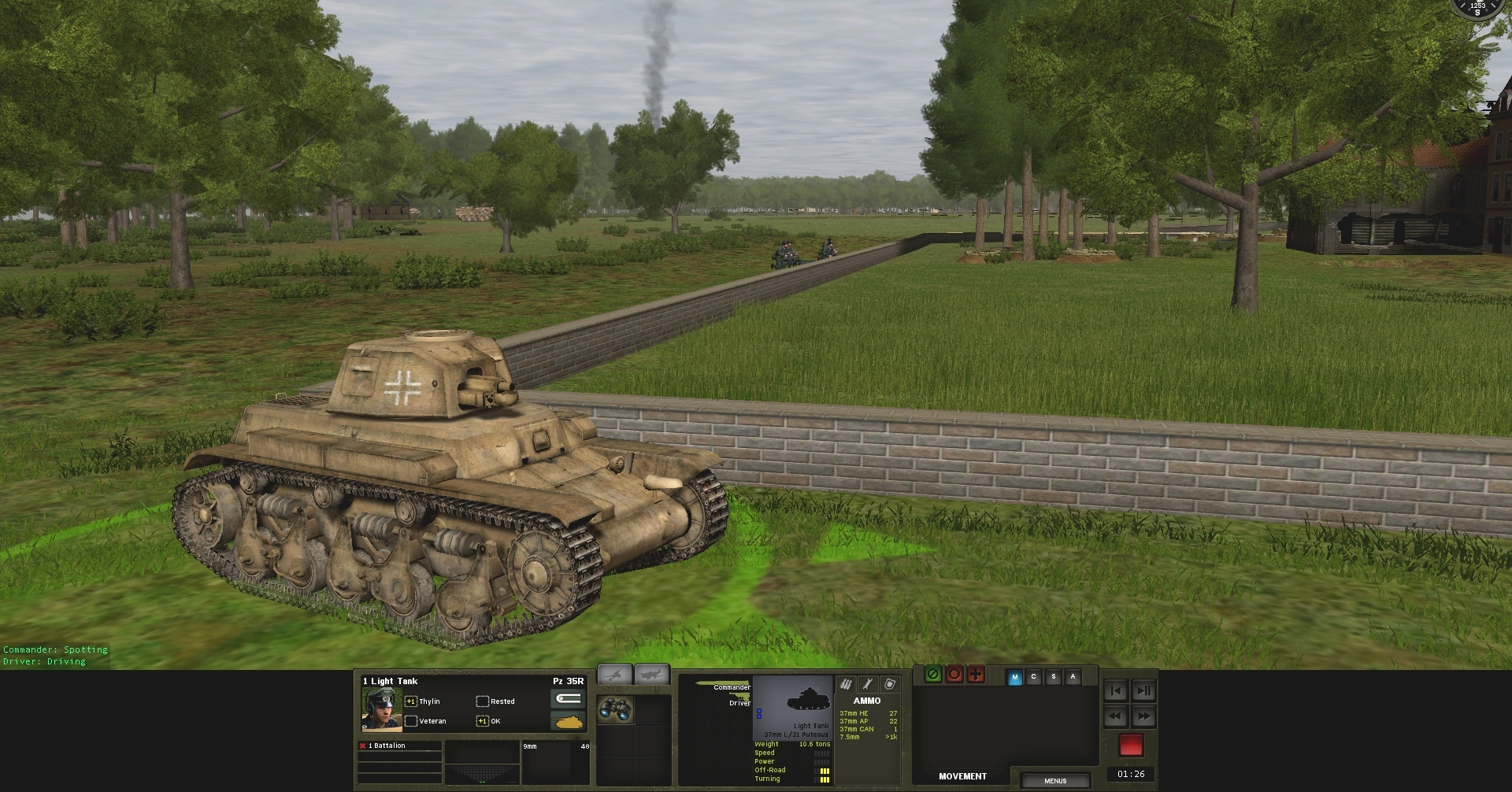 If push came to shove, I'm convinced the Panzer 35R would win a tussle with the monastery wall. Thylin, the tank's commander, clearly thinks differently. Preferring a risky detour to a spot of low-gear masonry mashing, our Gallic trundler decides to longcut around the monastery's southern edge rather than beeline to its black y50 destination!
The situation at the start of the final turn: