An exploding British tank lifts pantiles and deglazes windows this turn. Unfortunately for the Comment Commanders the tank in question is the previously KOed Sherman not the cruel Cromwell. Brace yourself for a turn report light on good news.
(Brinkmann's Bridge is an open-to-all game of Combat Mission: Battle for Normandy in which the commenter-controlled Axis forces are out to recapture a Dutch canal spanner recently snatched by Red Devils. Each turn covers one minute of WeGo action. For a scenario outline and summaries of earlier turns, click here).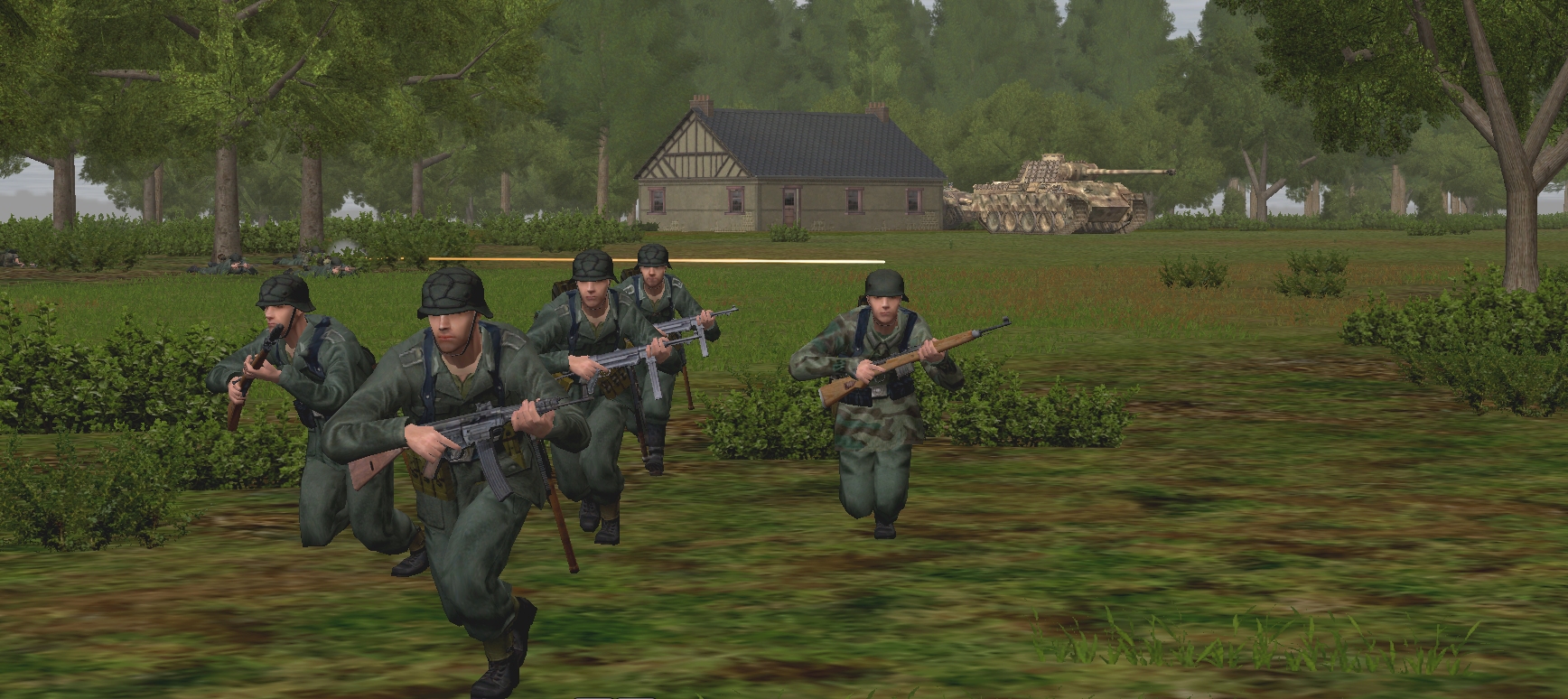 Light but not totally devoid. 6 Squad's dash to the monastery wall goes well…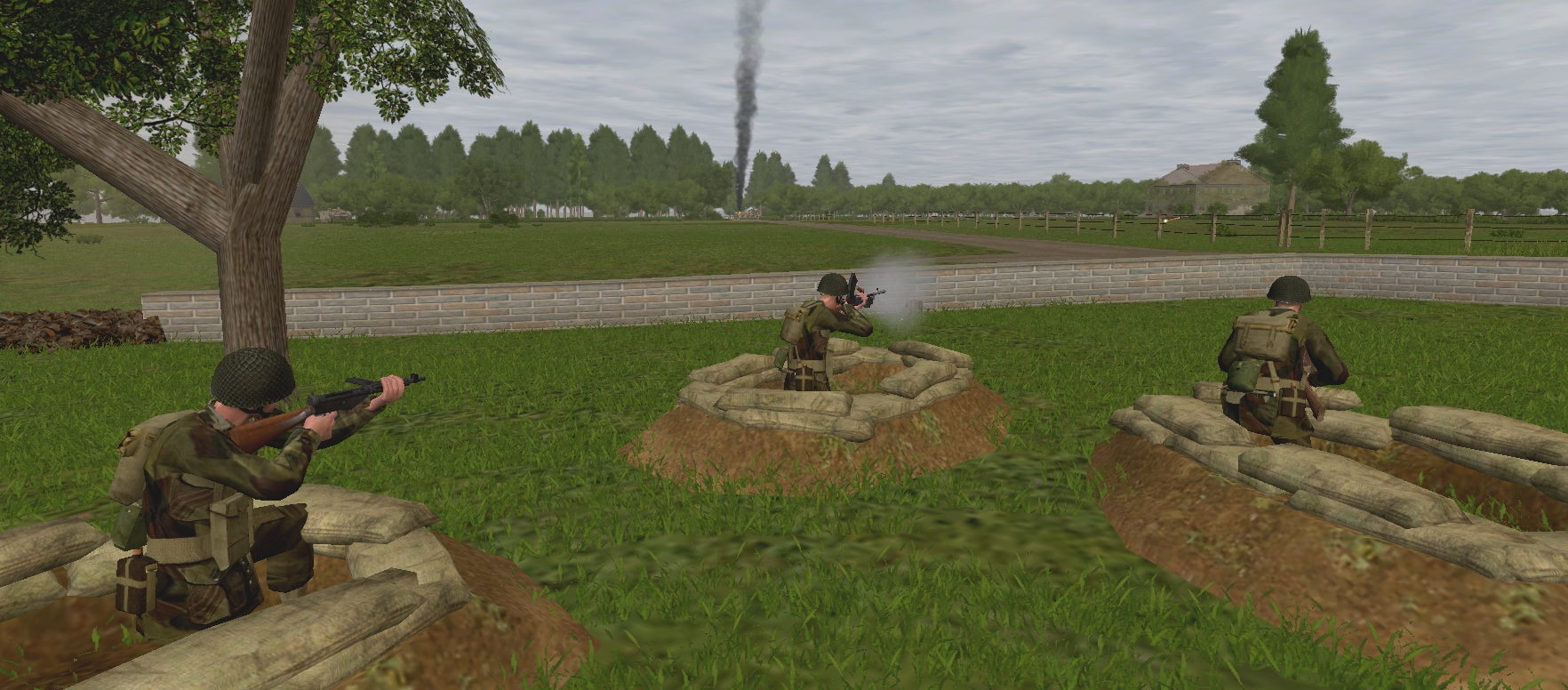 …despite the unexpected – to me at least – reappearance of three hardy foxholers (Apologies for giving the impression that the gardens had been cleared).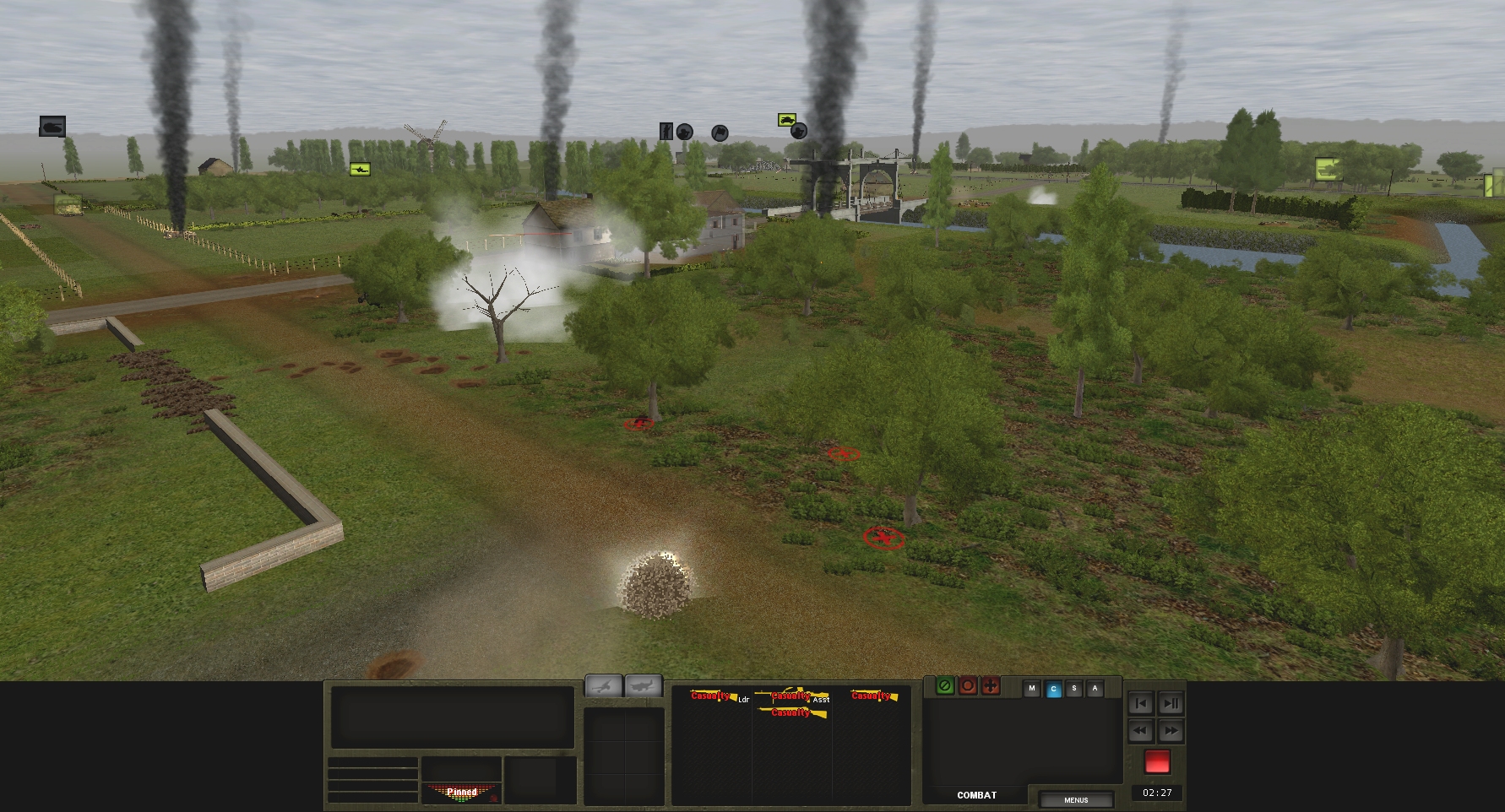 And the combined firepower of Griess, Brinkmann, and the Panther silences two Sten guns in the thicket south of the Koffiehuis de Onionmancer.

But for a gnarled oak bough, the turn replay probably would have featured a Staghound slaying too. About ten seconds before the clock stops, our pillboxed Panzer notices the Allied armoured car halted on the tracks near the railway bridge. It only has time for the one shot.
We take casualties in four separate locations this sixty.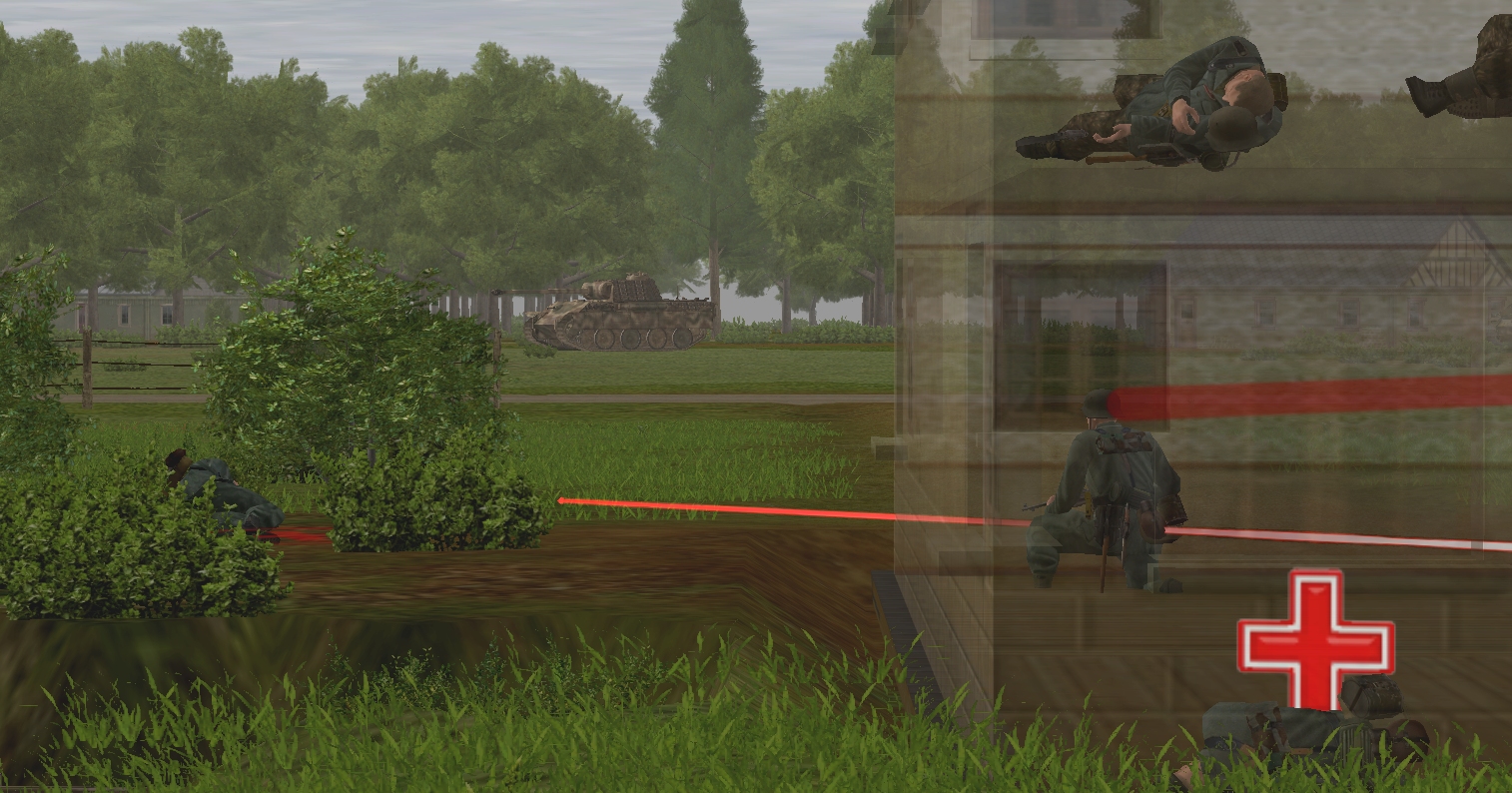 In the space of five torrid seconds, the never-say-die marksmen in the monastery grounds eliminate what's left of the pumphouse posse.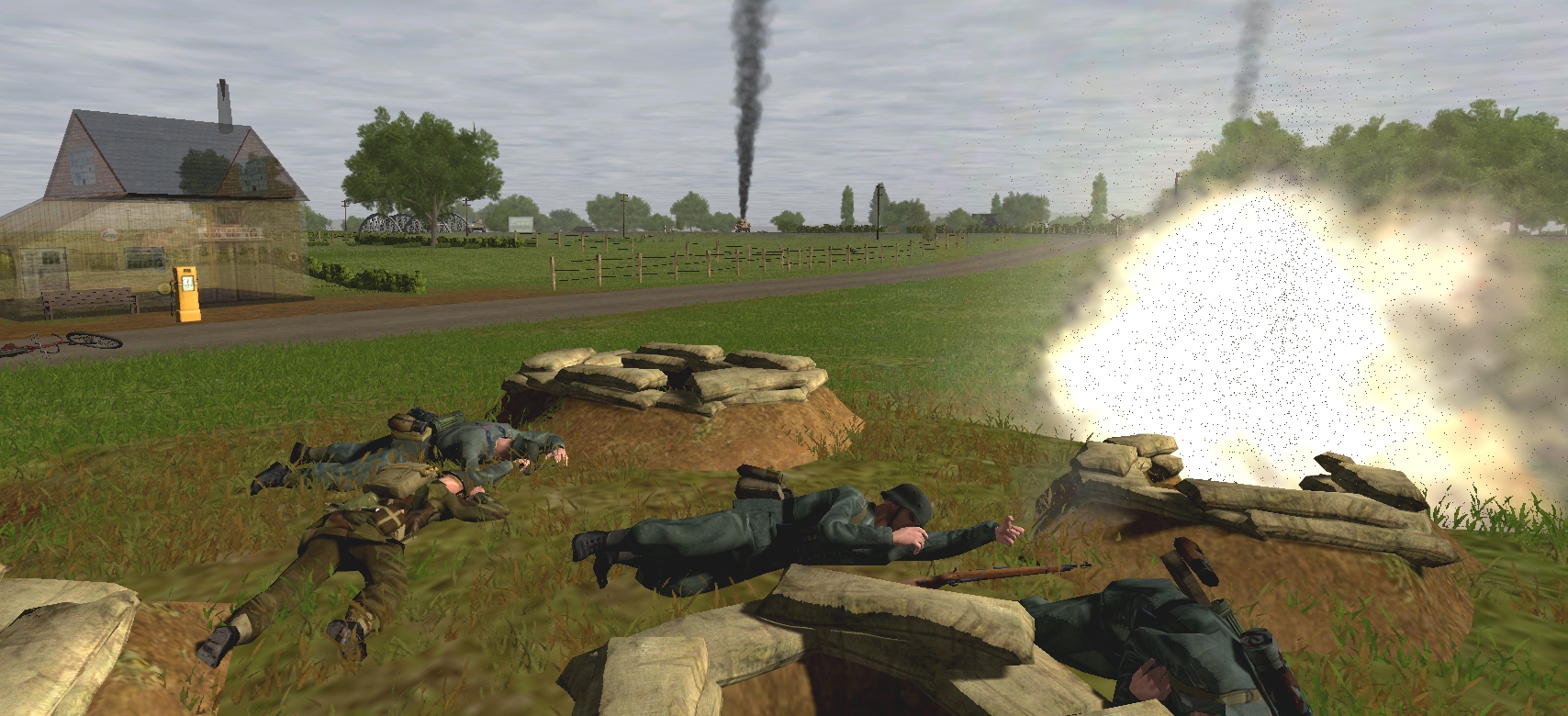 Smoke bombs fired by our medium mortar arrive too late to save the geezer in the corpse-strewn red z41 foxholes from the Cromwell's 95mm death dealer.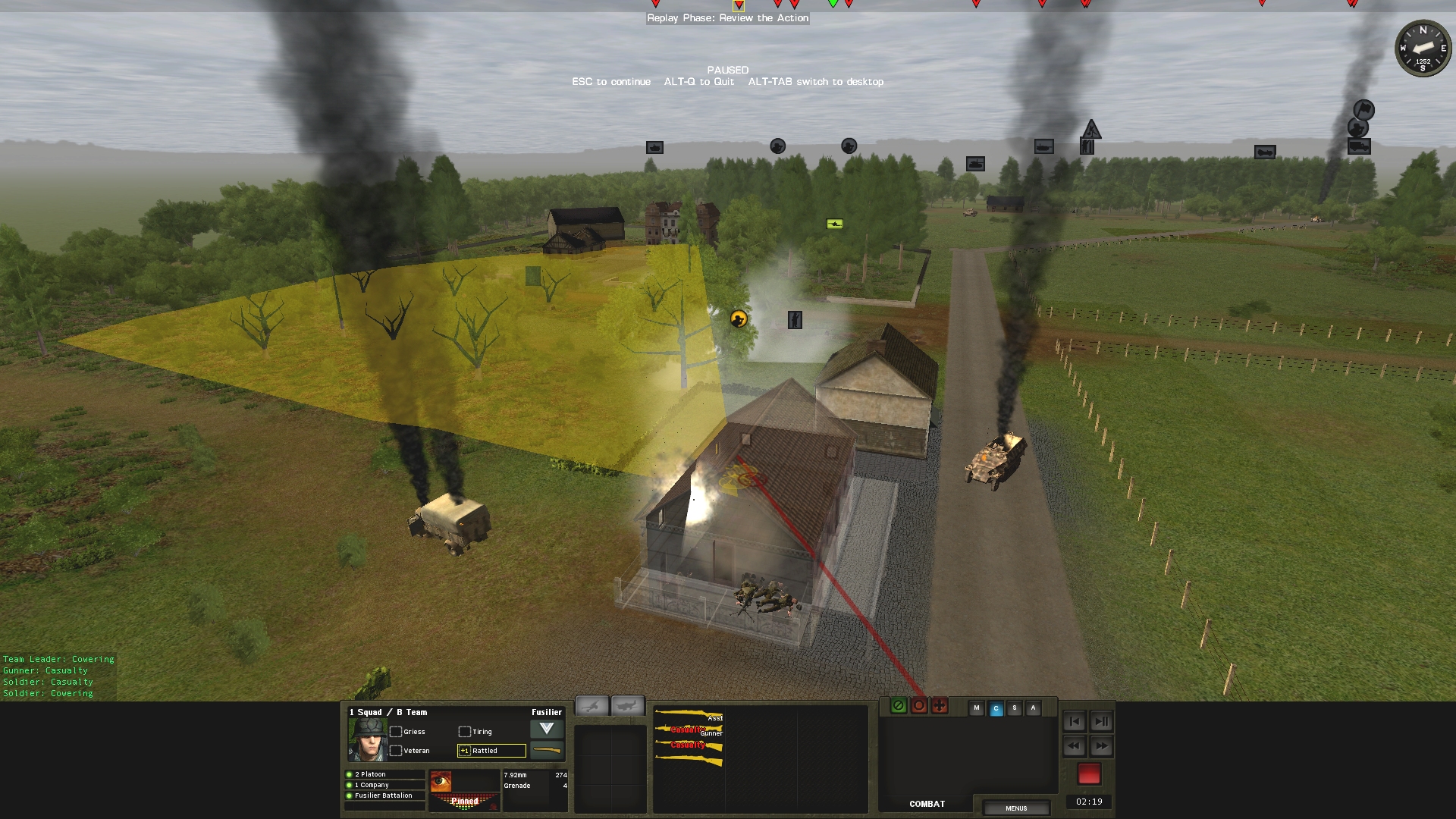 The Rolls-Royce-engined Lord Protector then edges north and begins knocking seven bells out of the white house. Masonry mobilised by the vandalism clobbers Griess's light machinegunner.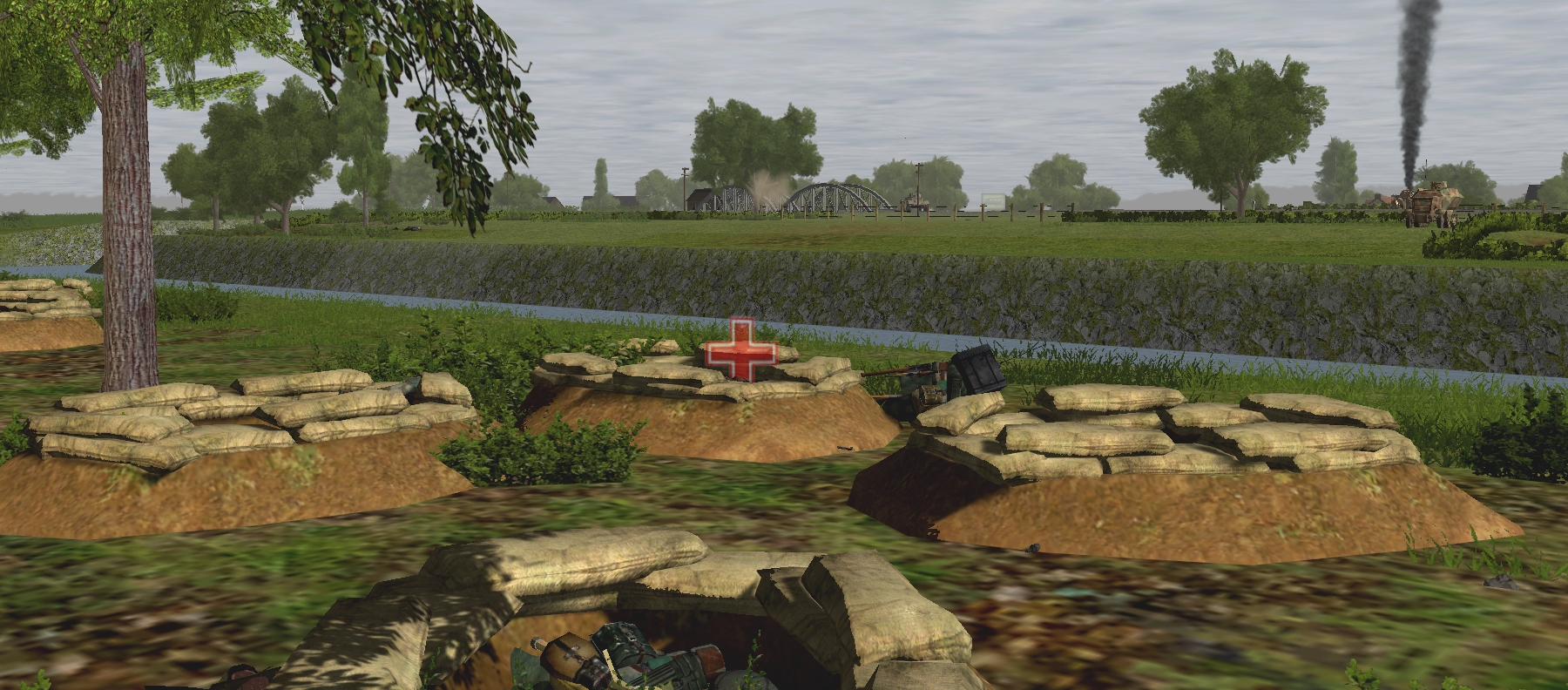 And at T+57, 2 Platoon's HQ takes its first casualty of the game. The sharp-eyed Staghound is the scalp taker.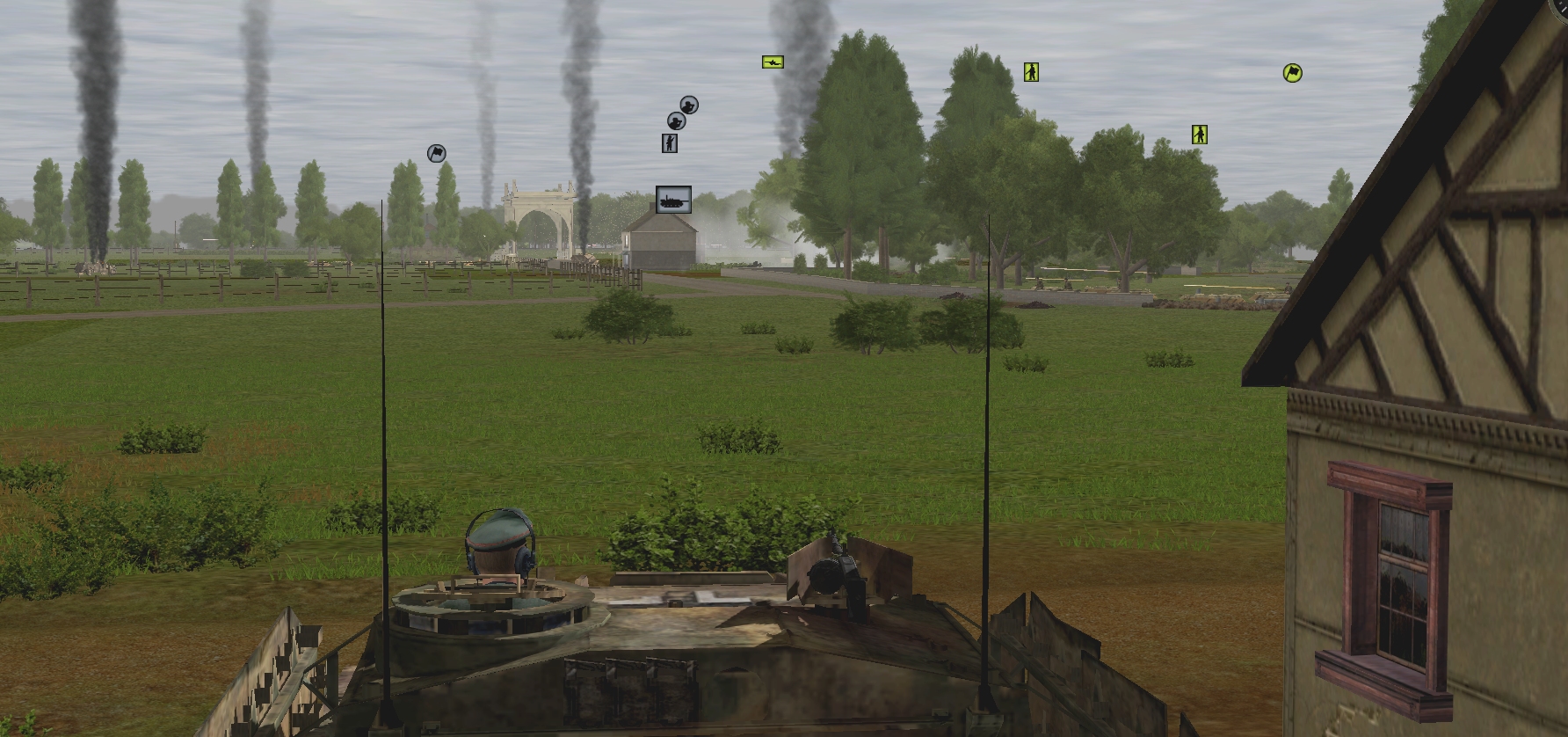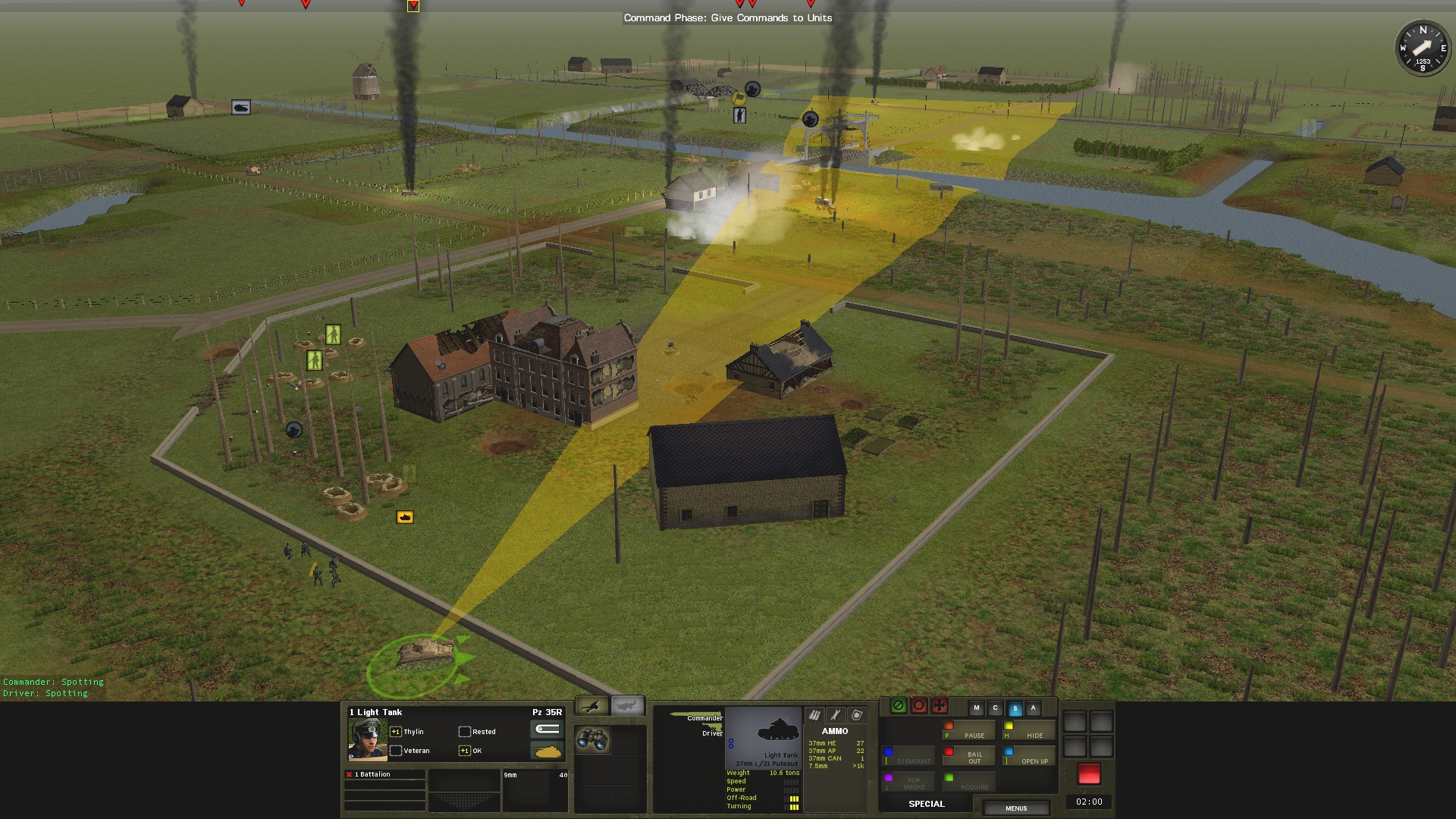 Our StuH, Pz 35R, and SPH searched in vain for targets this turn.