Will the easterners manage to cross the canal before the Allied tanks show up in around seven turns' time? Your guess is as good as mine, but if they don't they will at least be able to console themselves with the knowledge that most of their ammunition made the crossing. A prodigious quantity of lead and High Explosive flies west across columns red v, w, and x in unlucky-for-some turn 13.
(Brinkmann's Bridge is an open-to-all game of Combat Mission: Battle for Normandy in which the commenter-controlled Axis forces are out to recapture a Dutch canal spanner recently snatched by Red Devils. Each turn covers one minute of WeGo action. For a scenario outline, click here).
Many of the peril pellets are directed at the crouching men on the balcony of the white house. Pounded by the U304 support halftrack…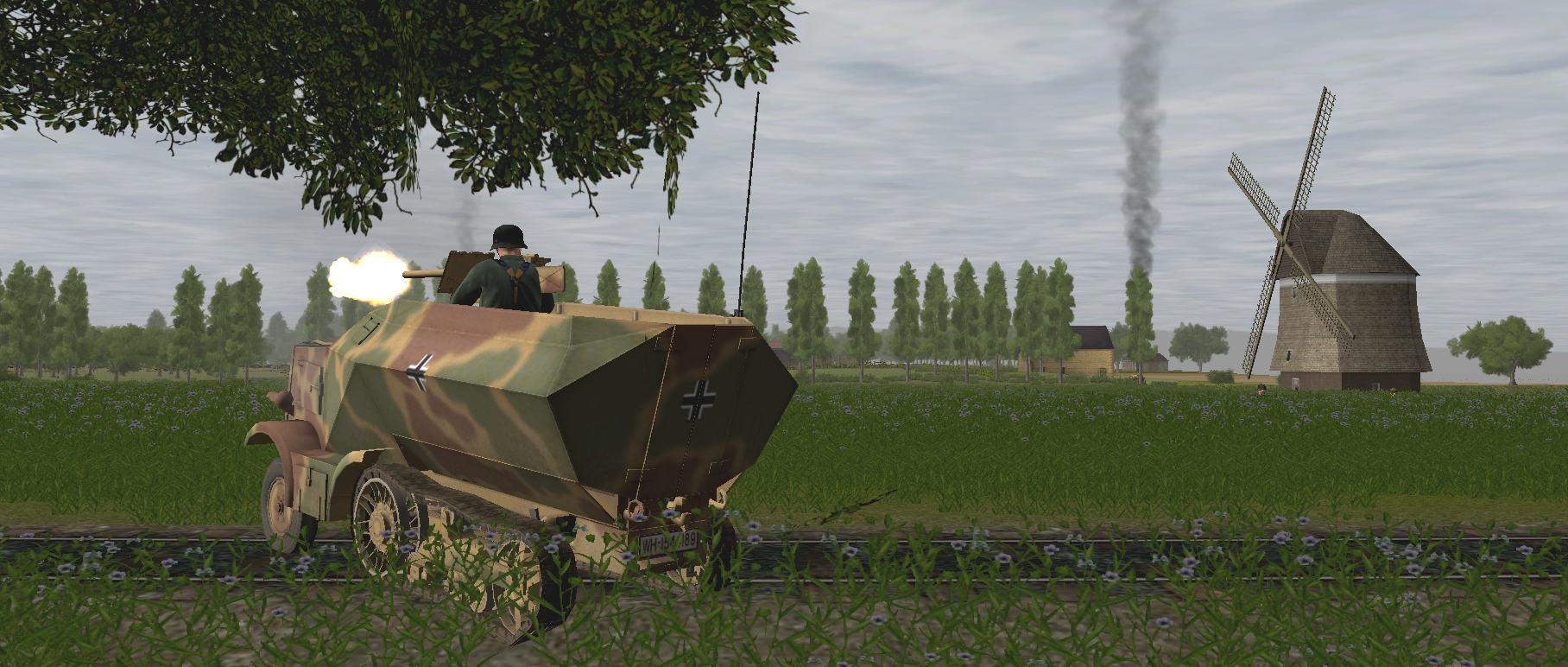 …and the SE Granatwerfer…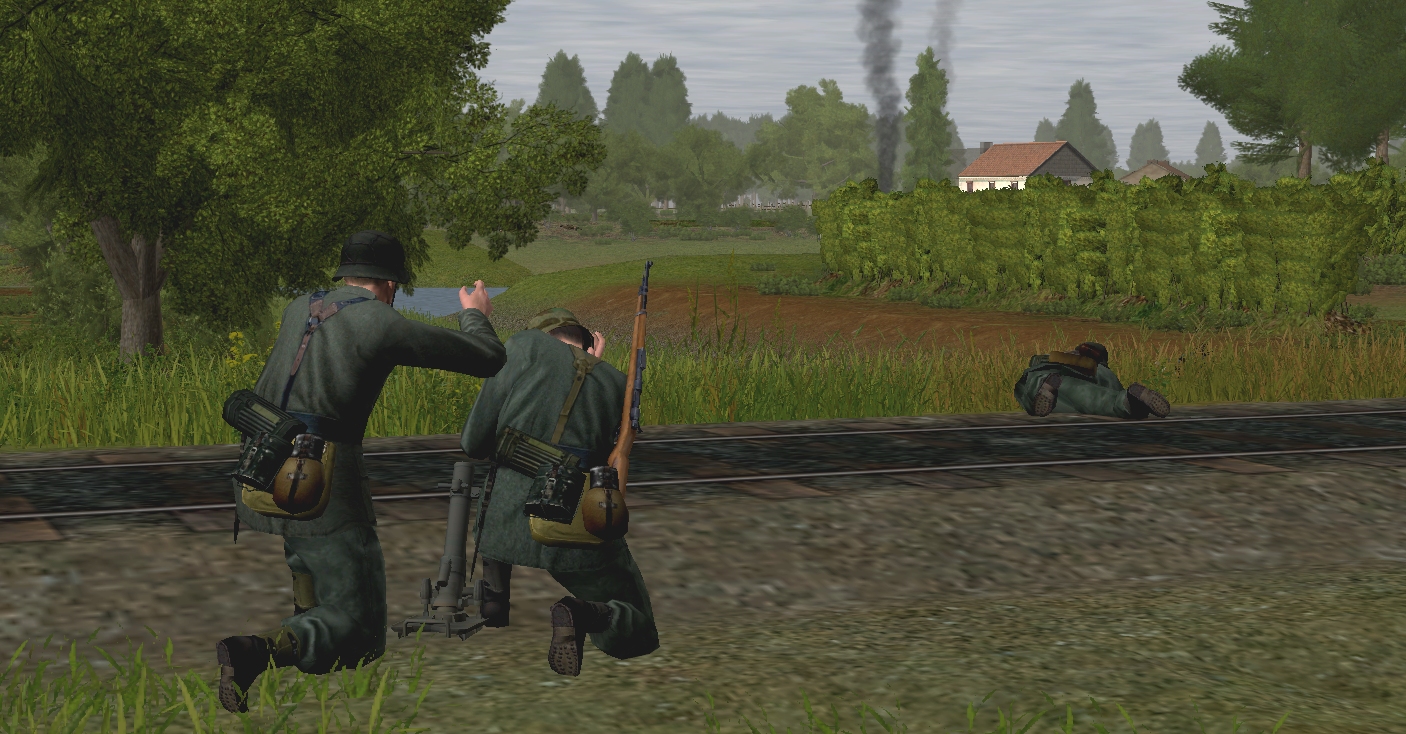 …and peppered by Wilberg…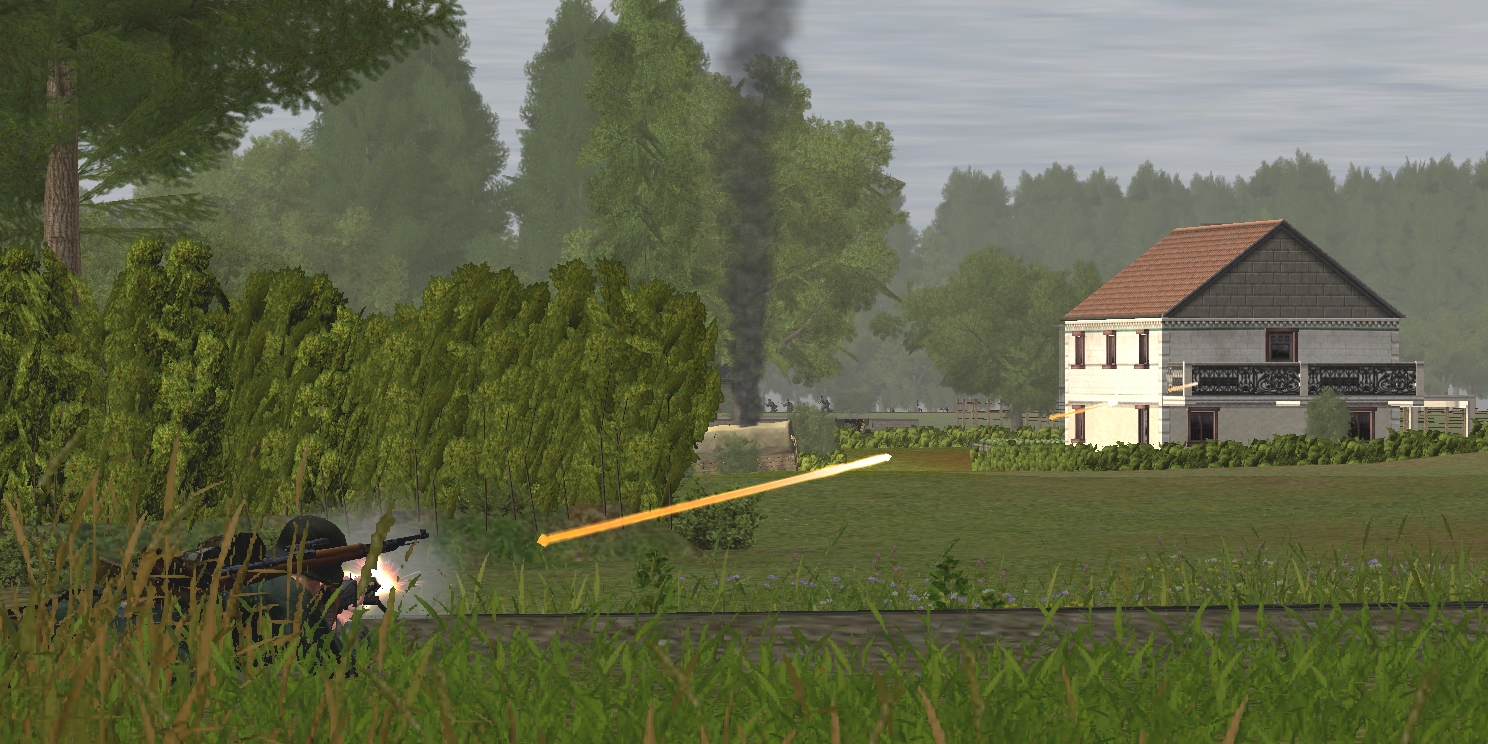 …and Baumeister (the Platoon HQ)…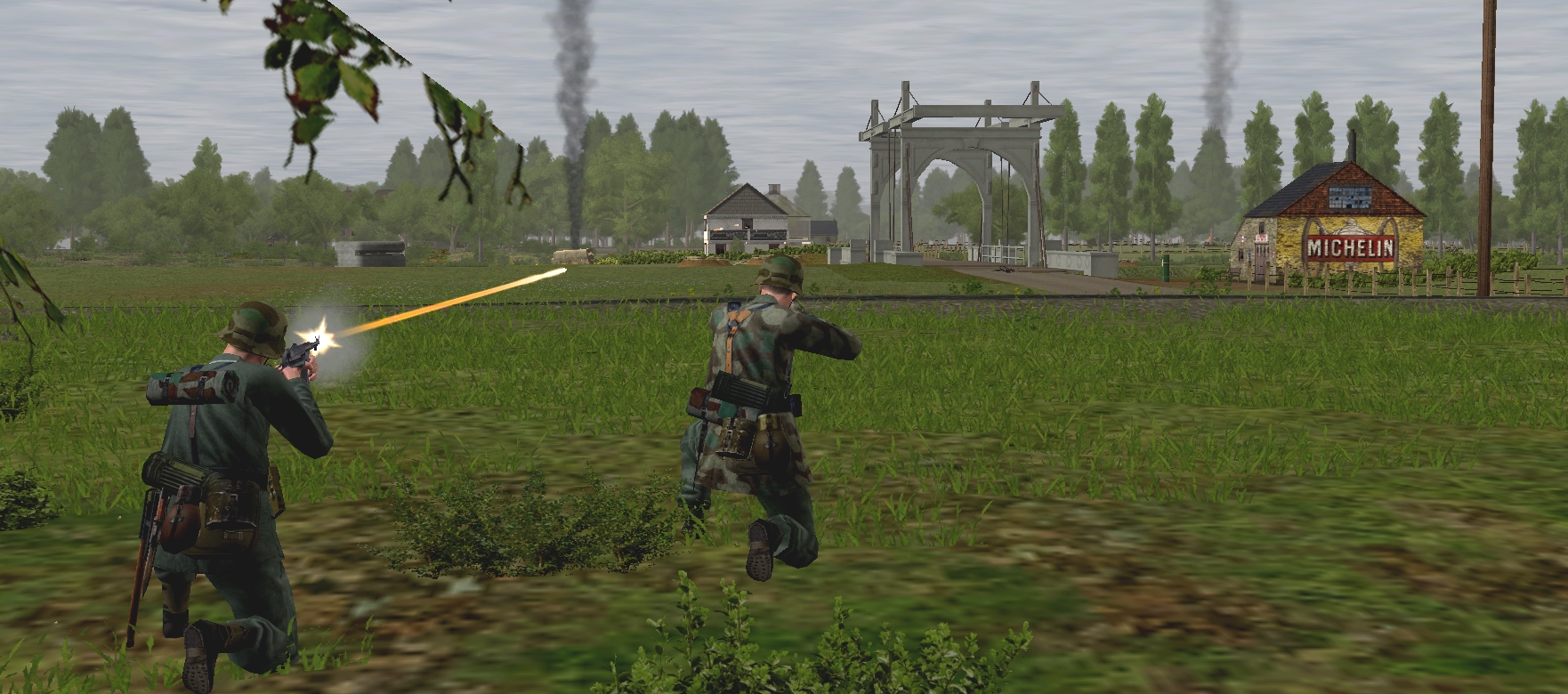 …it isn't long before the Vickers falls silent.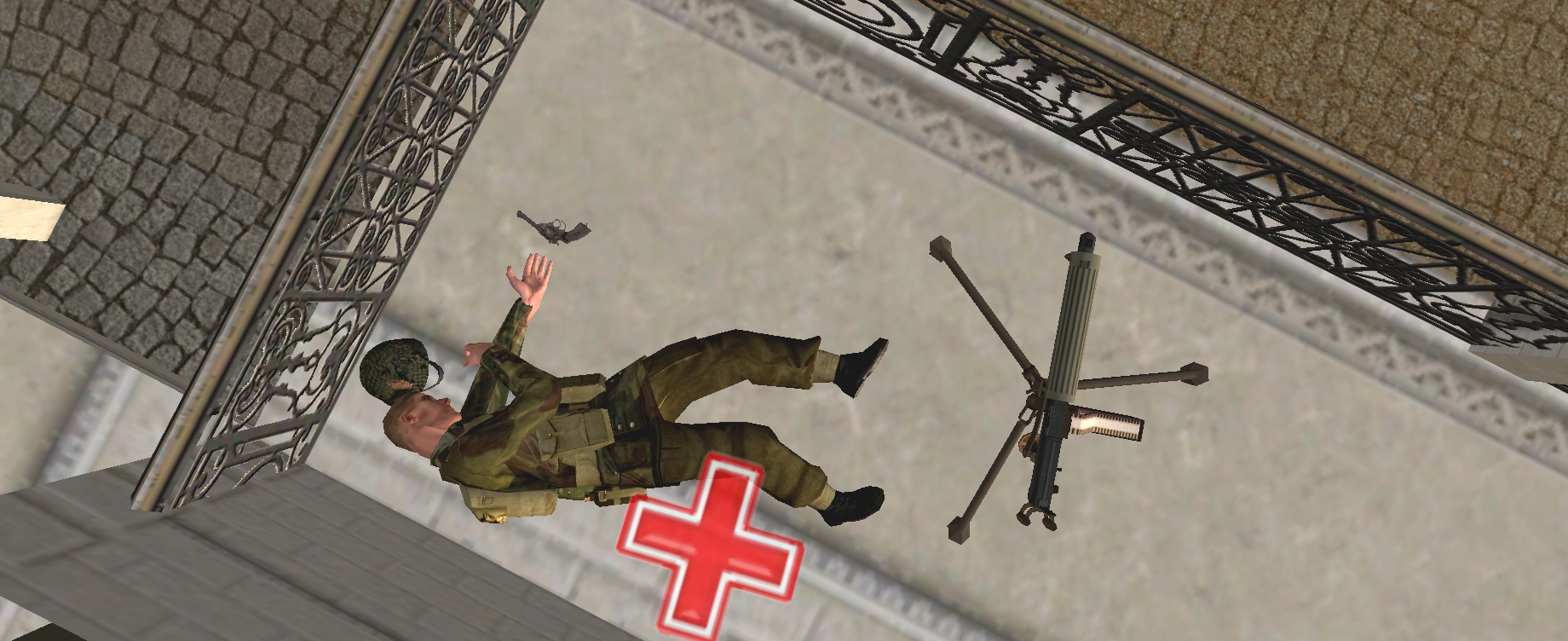 Bulau is inspecting the dust- and smoke-wreathed balcony with his fieldglasses when a kerfuffle to his left snuffs out his satisfaction.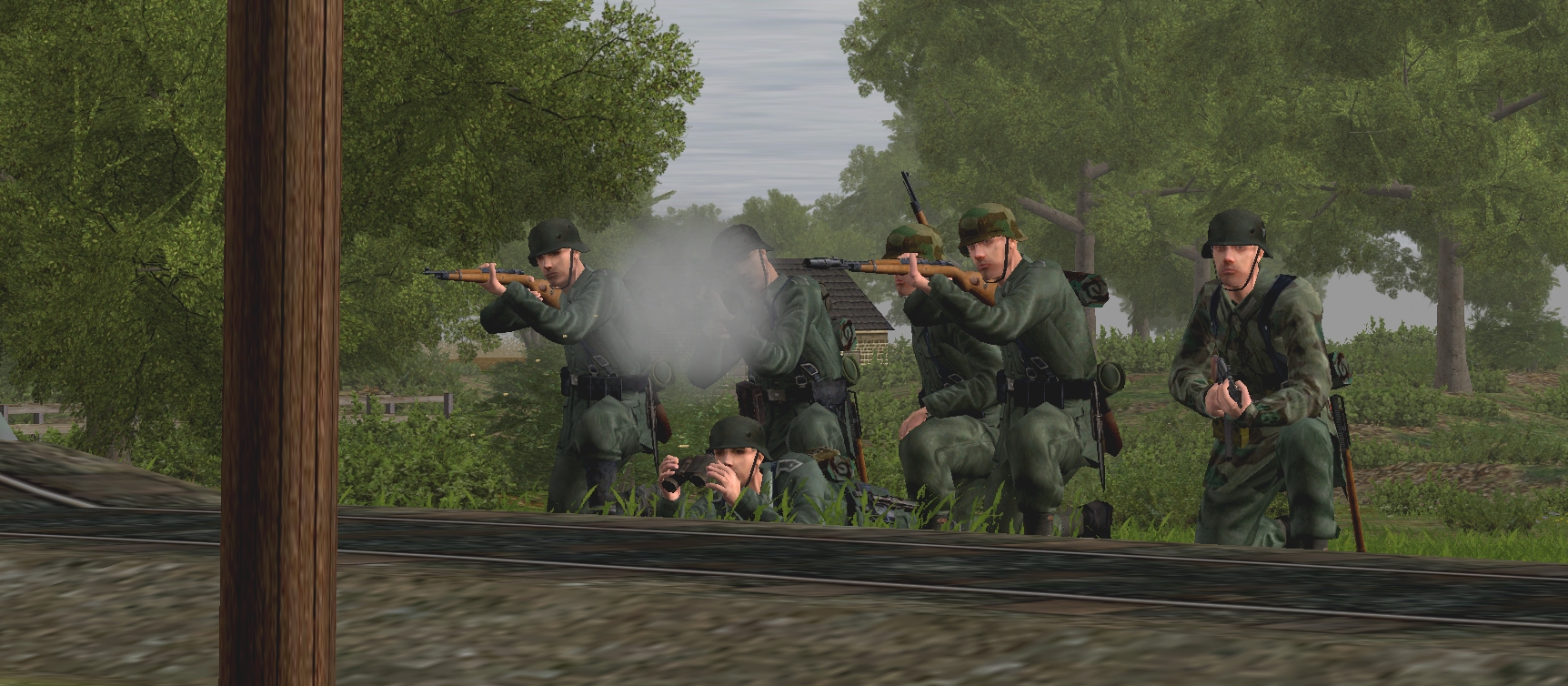 Moments before it succumbed, the British HMG claimed another victim.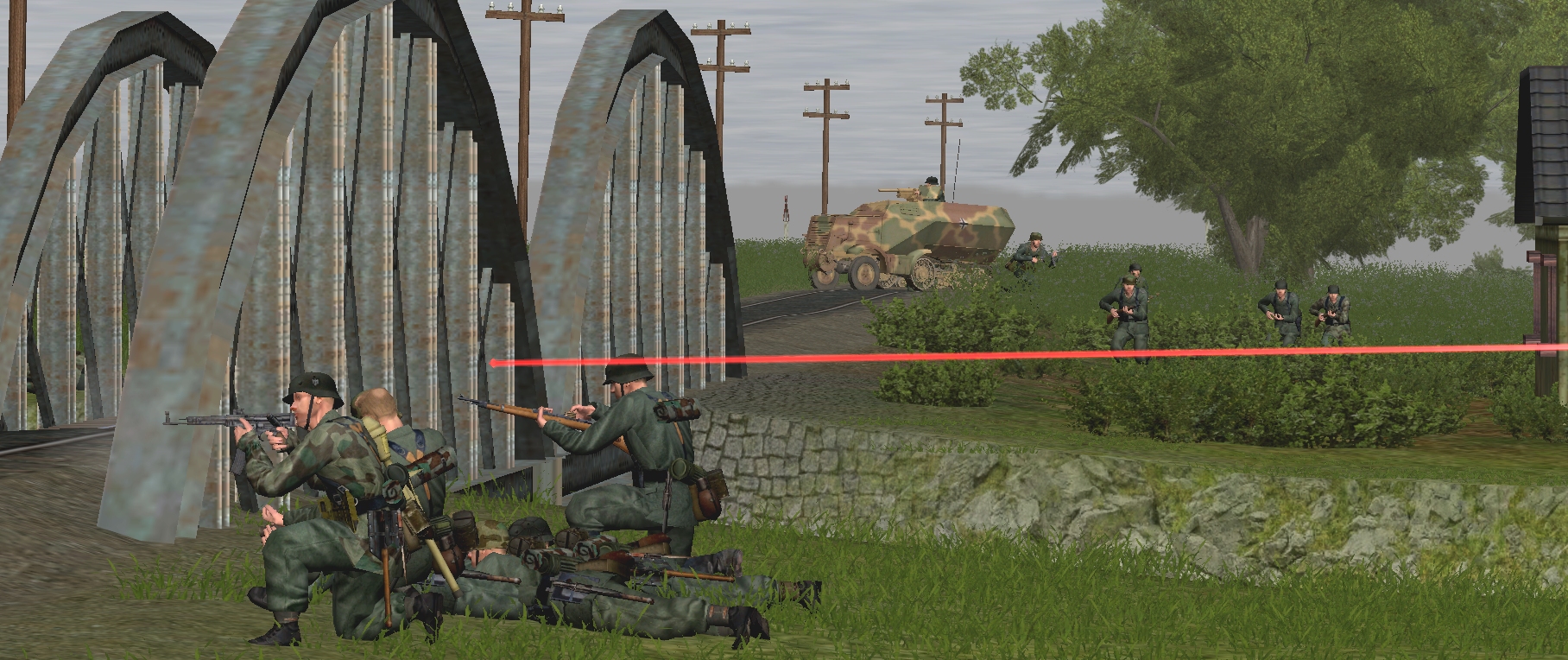 While most of their comrades vandalise the Vickers, 2 Squad (Meister and Woikin) fling lead at the sandbagged positions opposite them. Under the poplars sandbags bleed and helmets descend, but no casualties are caused.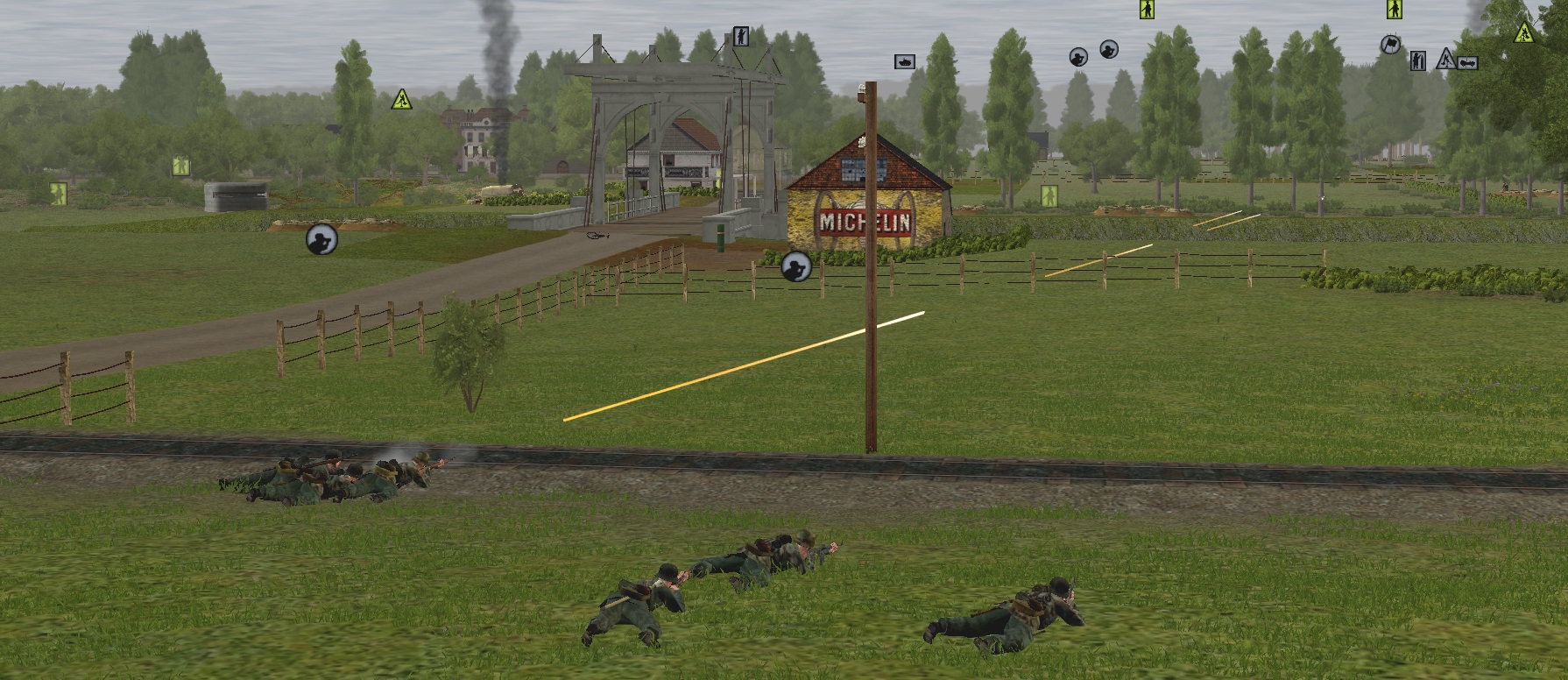 West of the canal, 5 Squad's pumphouse assaulters refuse to go to ground when harassed from the orchard late in the turn. Not short of pluck, they opt to return fire and press on.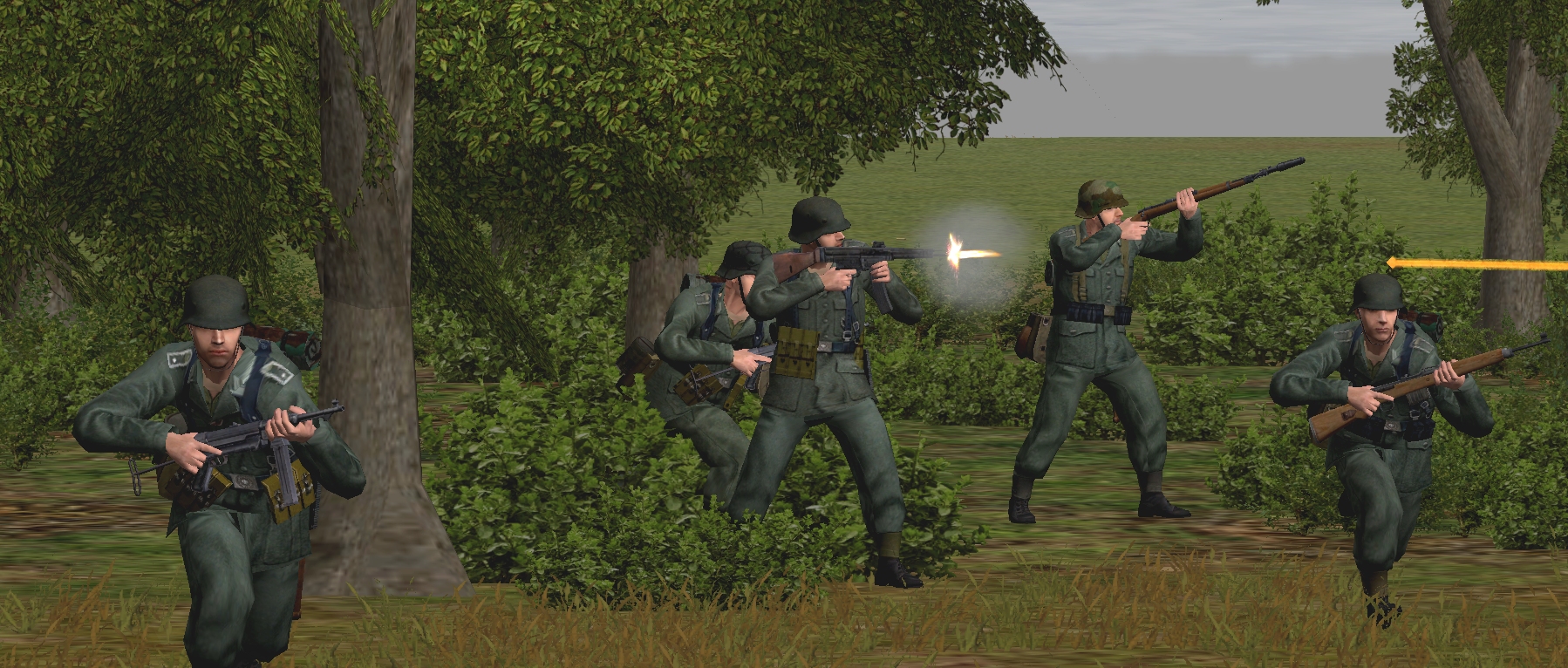 Currently the dashers are receiving little assistance from their squadmates at black q22. Rattled and semi-pinned by a lone Sten gunner in the pumphouse thicket, the stationary support team (3 x rifles, 1 x LMG) didn't exactly cover themselves in glory in turn 13.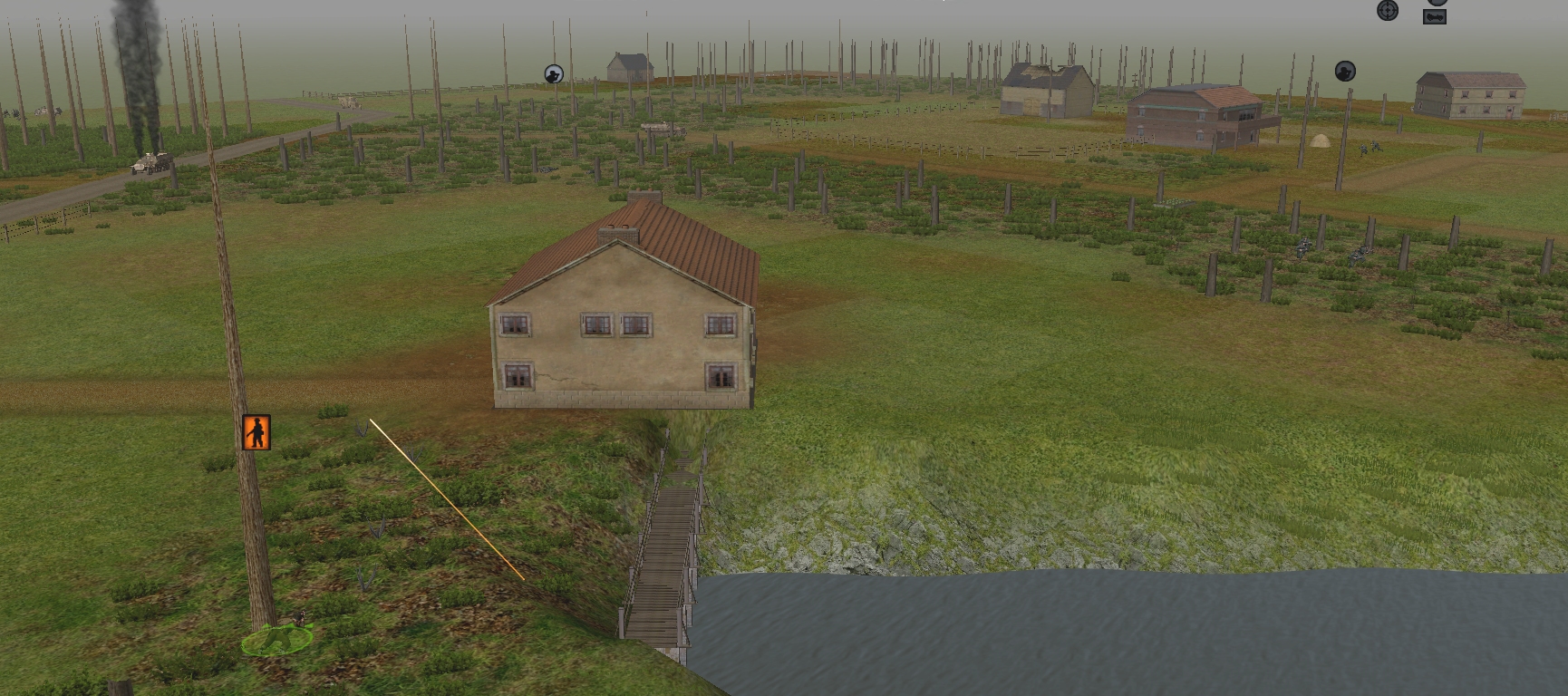 At the start of turn 14…
If left to its own devices, the self-propelled howitzer may well vapourise the Stenographer (Its main gun is traversing in that direction). The fact that our AFV can see though the finger of woodland in certain spots is probably worth bearing in mind; LoS lines are, after all, reciprocal.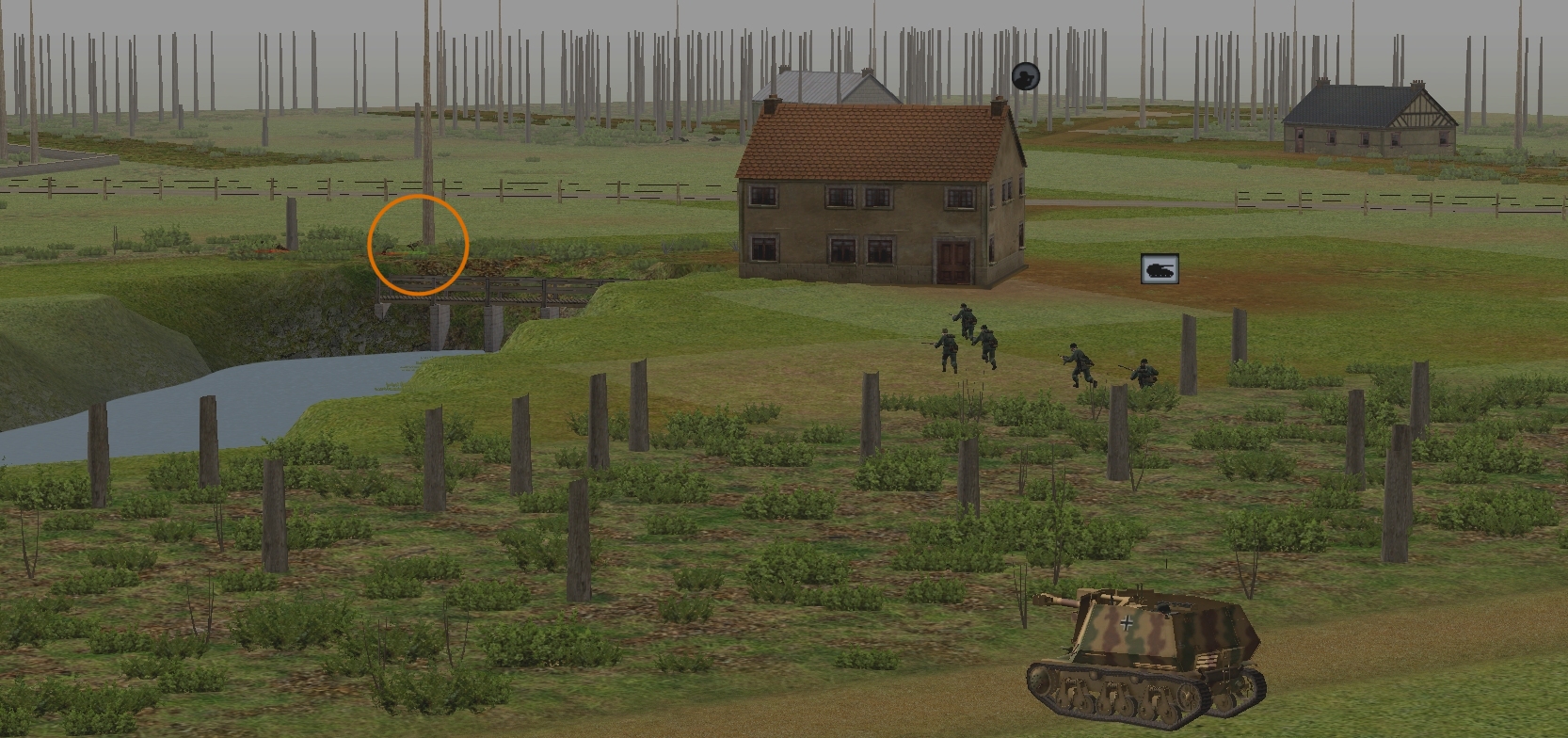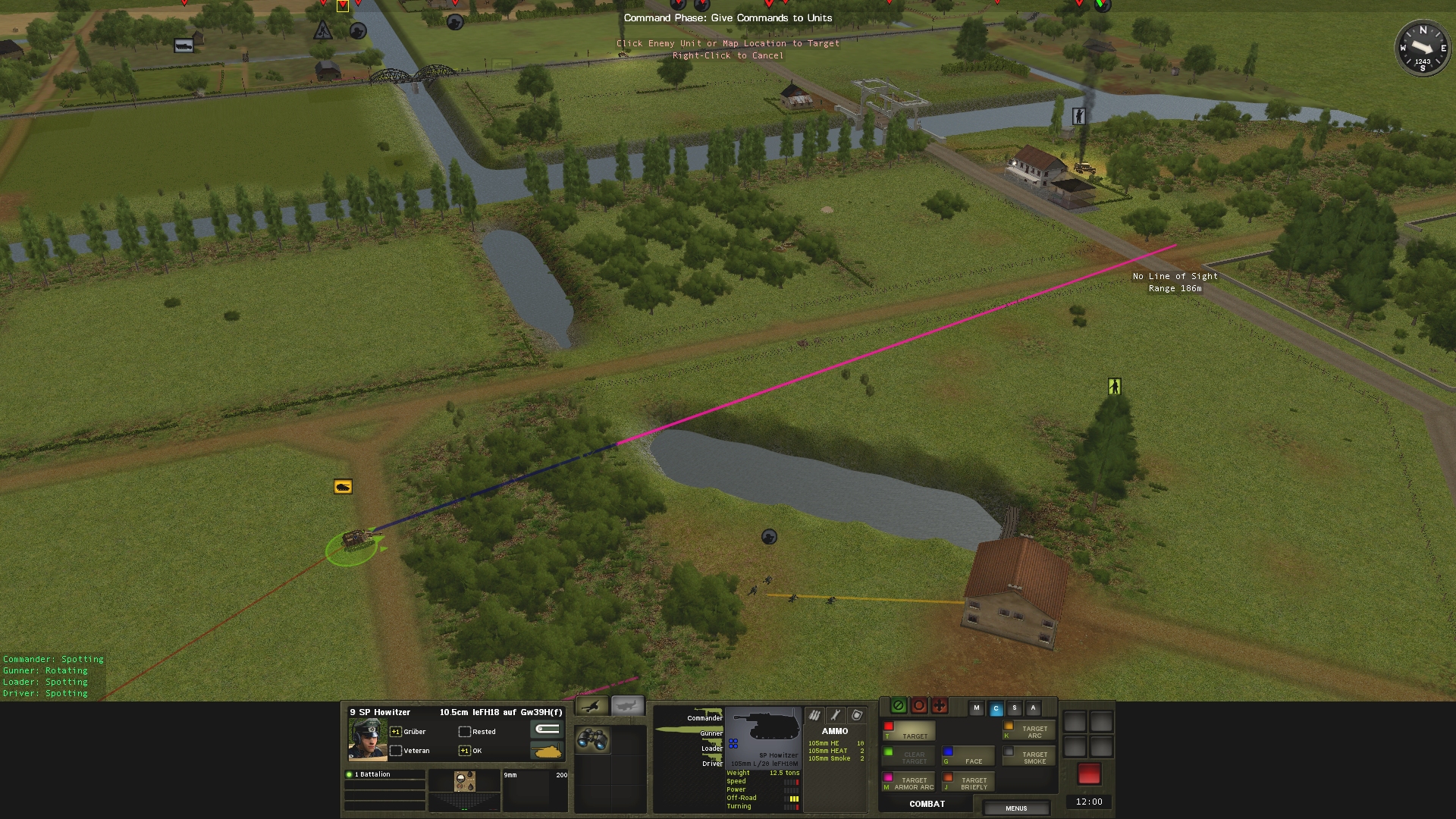 One Englander seems to have survived the fierce mortar stonk near the pillbox.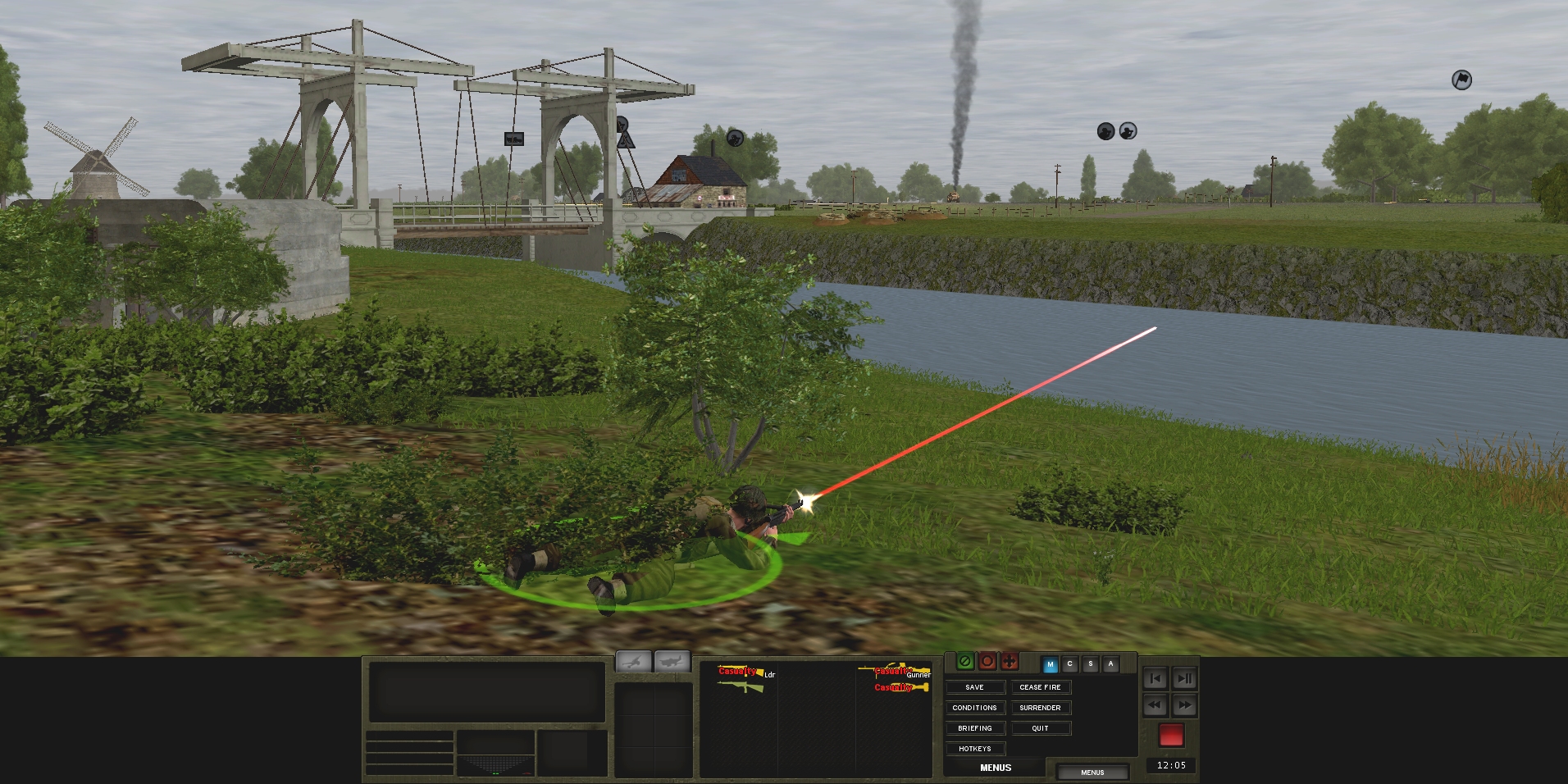 In the SW, the two halves of 6 Squad have reached their destinations and the reversing  Pz35R has broken contact.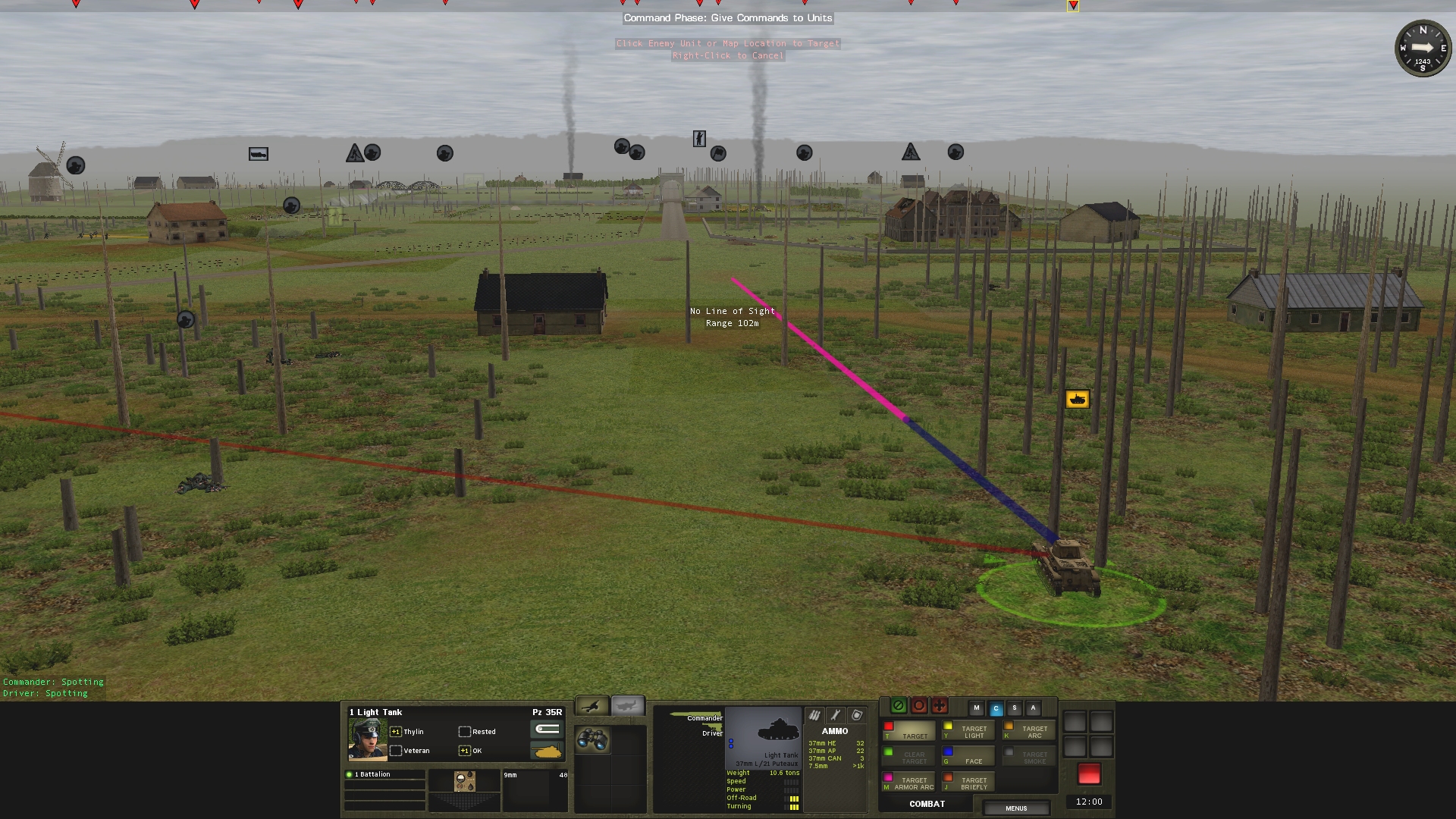 The weary windmill scouts are about to rejoin their parent squad and the NE light mortar team is a few seconds away from its last waypoint.