To be honest, 'BRENS' or 'BAPTISM OF FIRE' would sum up this turn equally well. Before Lehrer's platoon arrive in the closing seconds of the sixty, effectively doubling the size of the Comment Commanders' austerity Kampfgruppe, LMGs of Czech design hail two advancing German units on the eastern side of the canal.
(Brinkmann's Bridge is an open-to-all game of Combat Mission: Battle for Normandy in which the commenter-controlled Axis forces are out to recapture a Dutch canal spanner recently snatched by Red Devils. Each turn covers one minute of WeGo action. For a scenario outline, click here).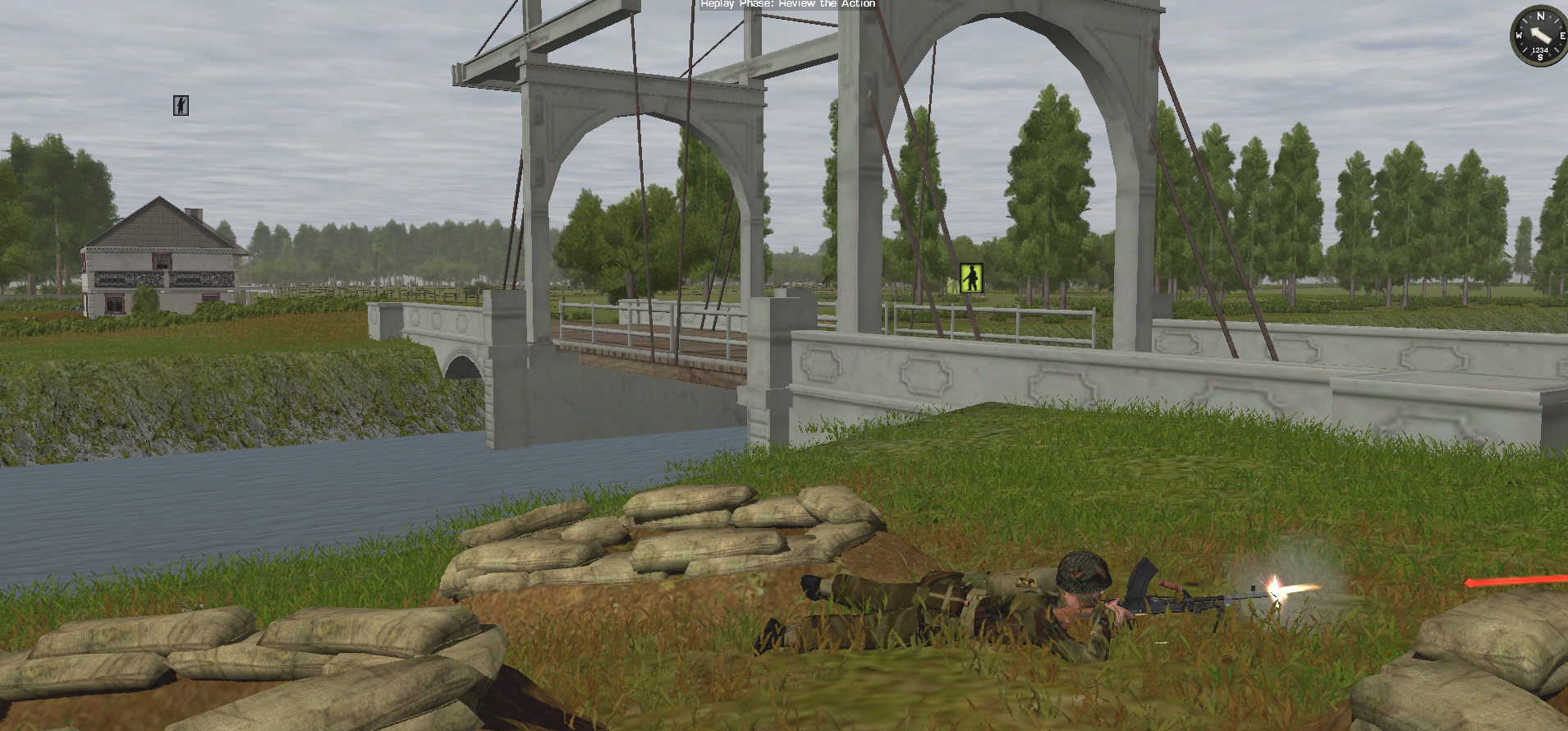 The lone (?) Bren gunner that opens up after spotting movement close to the green house hits nothing but turf and ballast.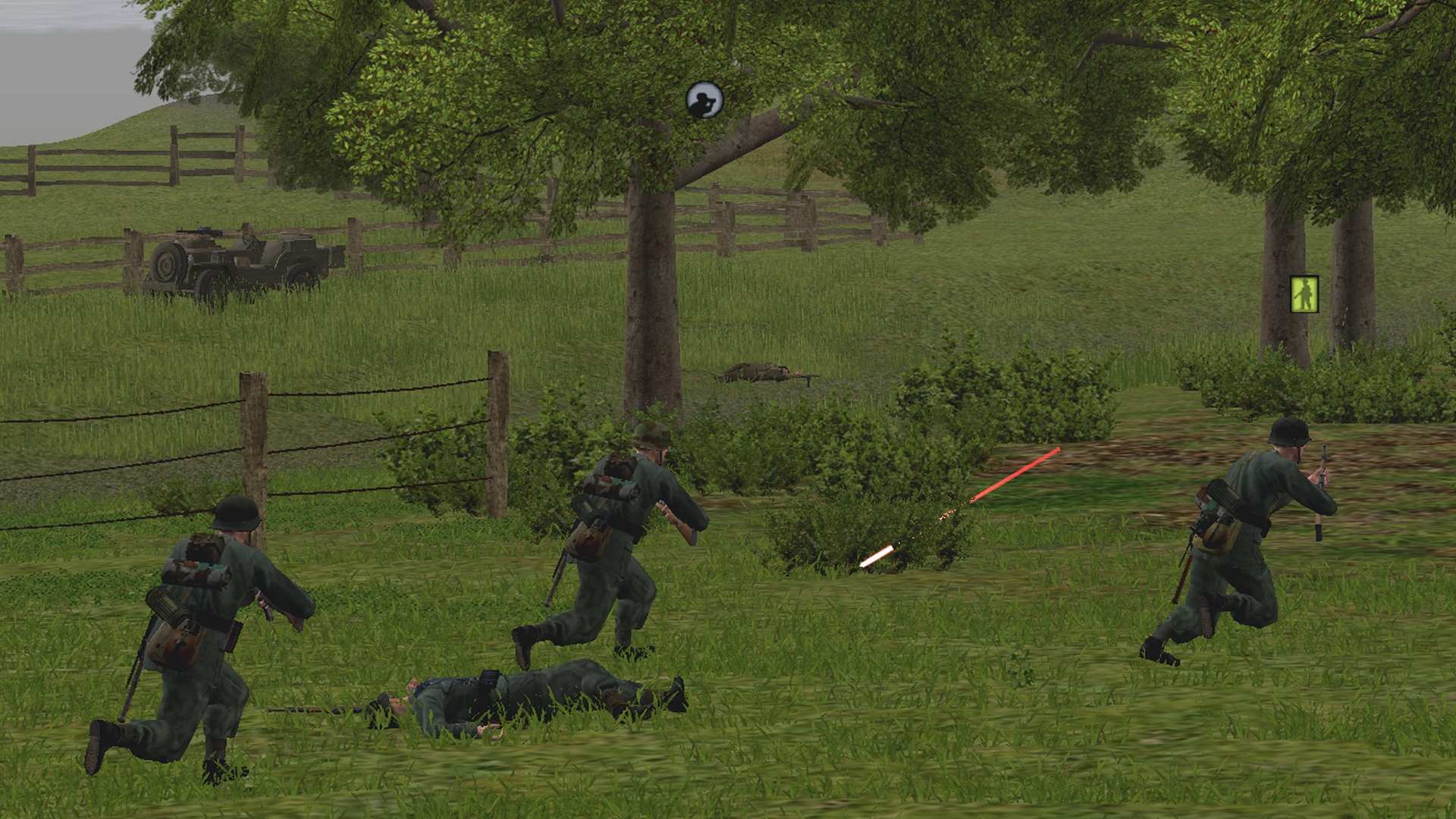 The accompanied one on the edge of the L-shaped wood by the railway sees one of his targets stumble and fall.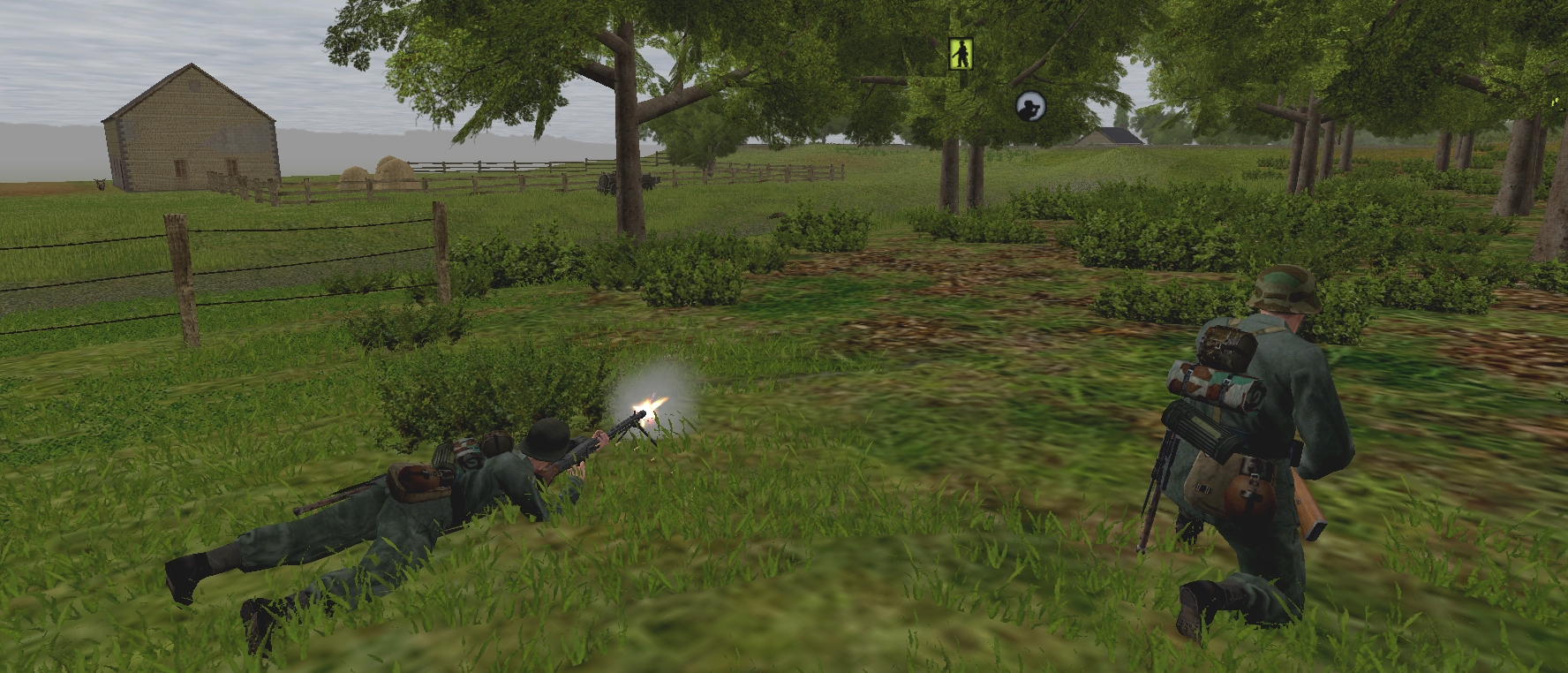 3 Squad's trailblazers arrive at their first waypoint a man down and understandably alarmed. Fortunately, the chap toting the MG 42 isn't slow to prostrate himself, plant his bipod, and return fire.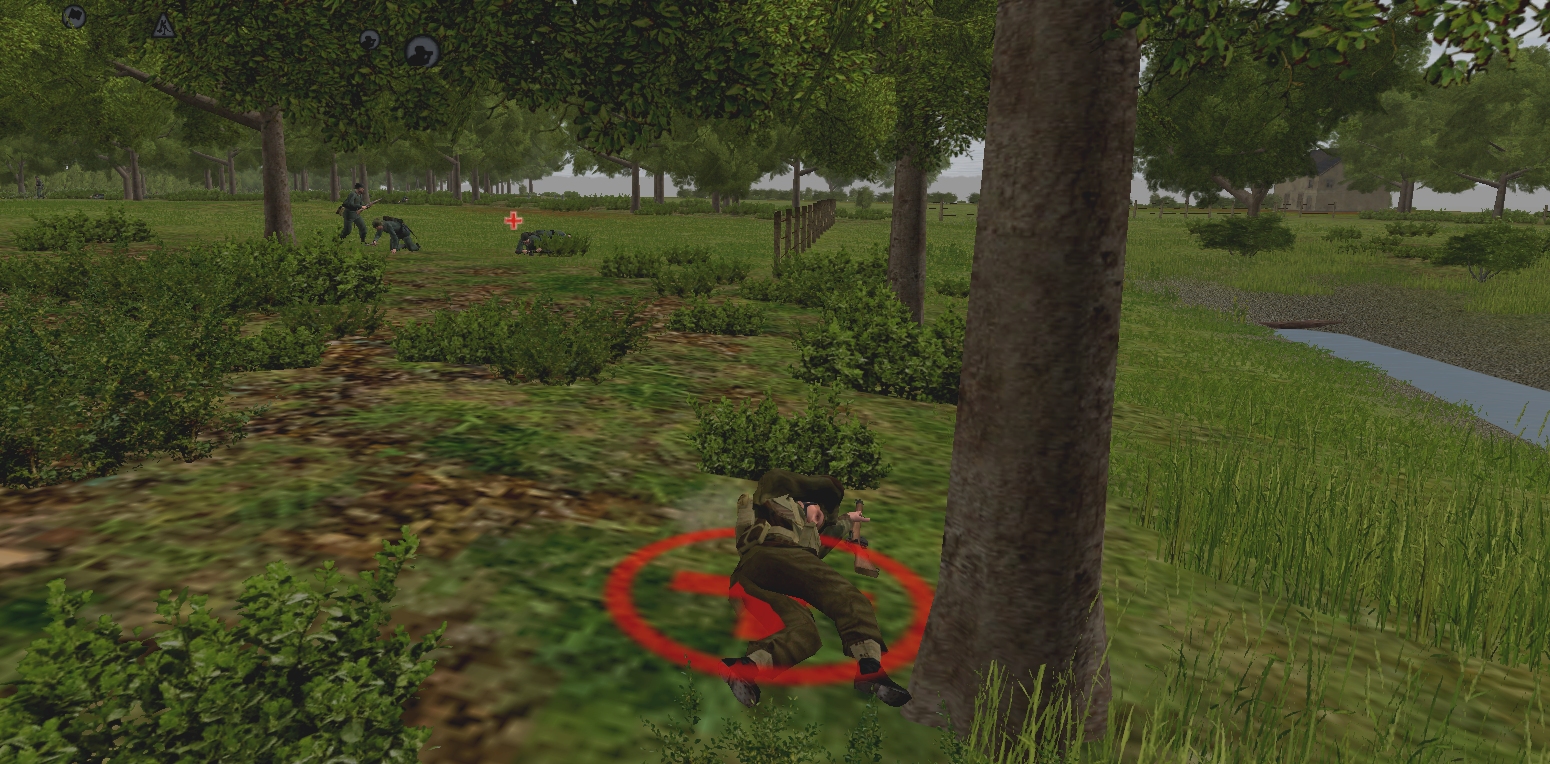 The burst from the drum-fed Schnellespritze scars smooth beech bark and bespatters it. A Lee-Enfield falls to the ground with an audible thud, its owner mortally wounded.
Invisible to other German units, the two (?) remaining Paras respond with a fusillade of their own. Briefly, both parties in the close-range firefight are cowed into silence.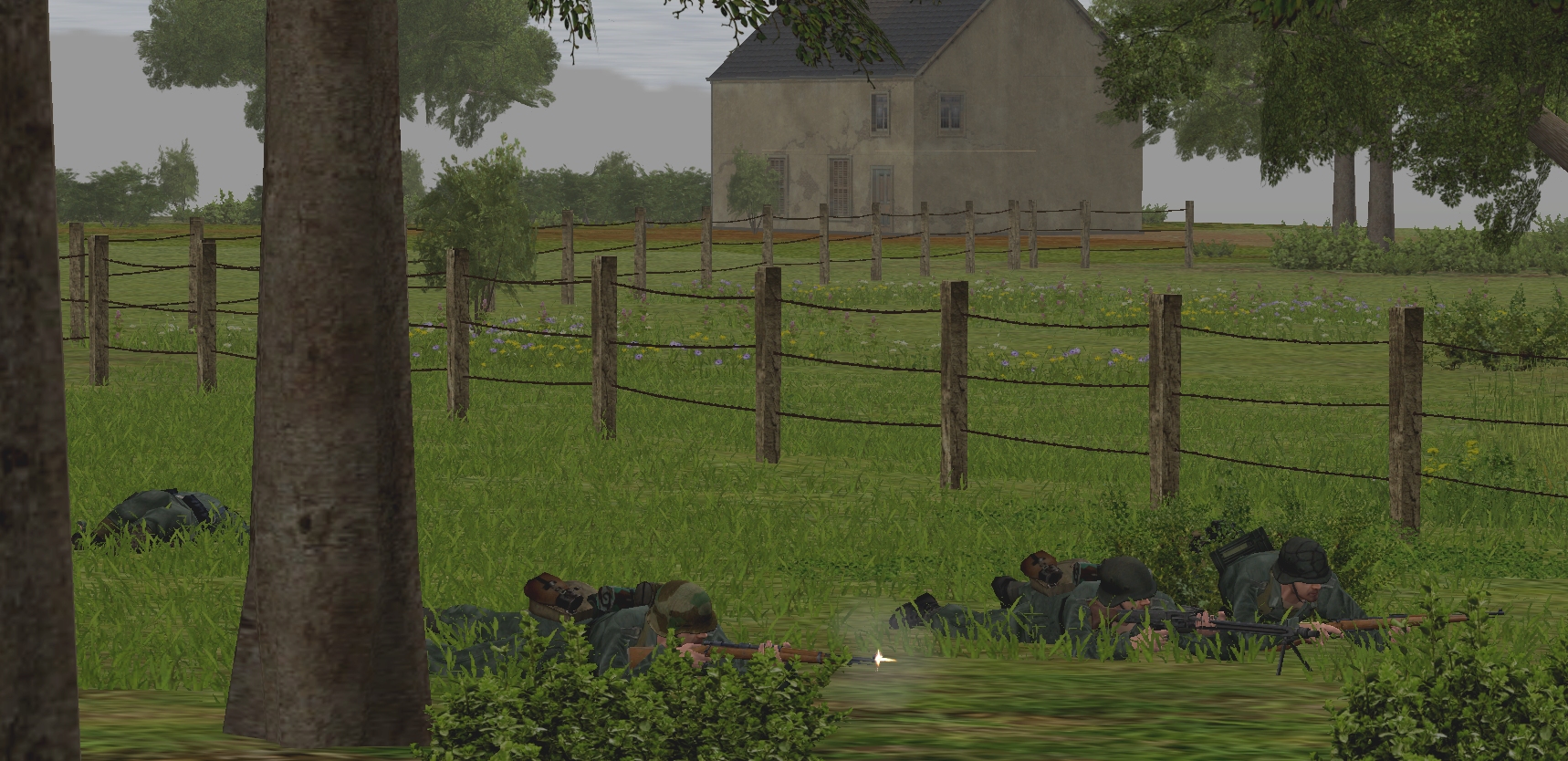 An exchange of hand grenades seems inevitable, but when hostilities recommence its machine guns and rifles that remove another two combatants (the Bren gunner and a German rifleman) from the fray.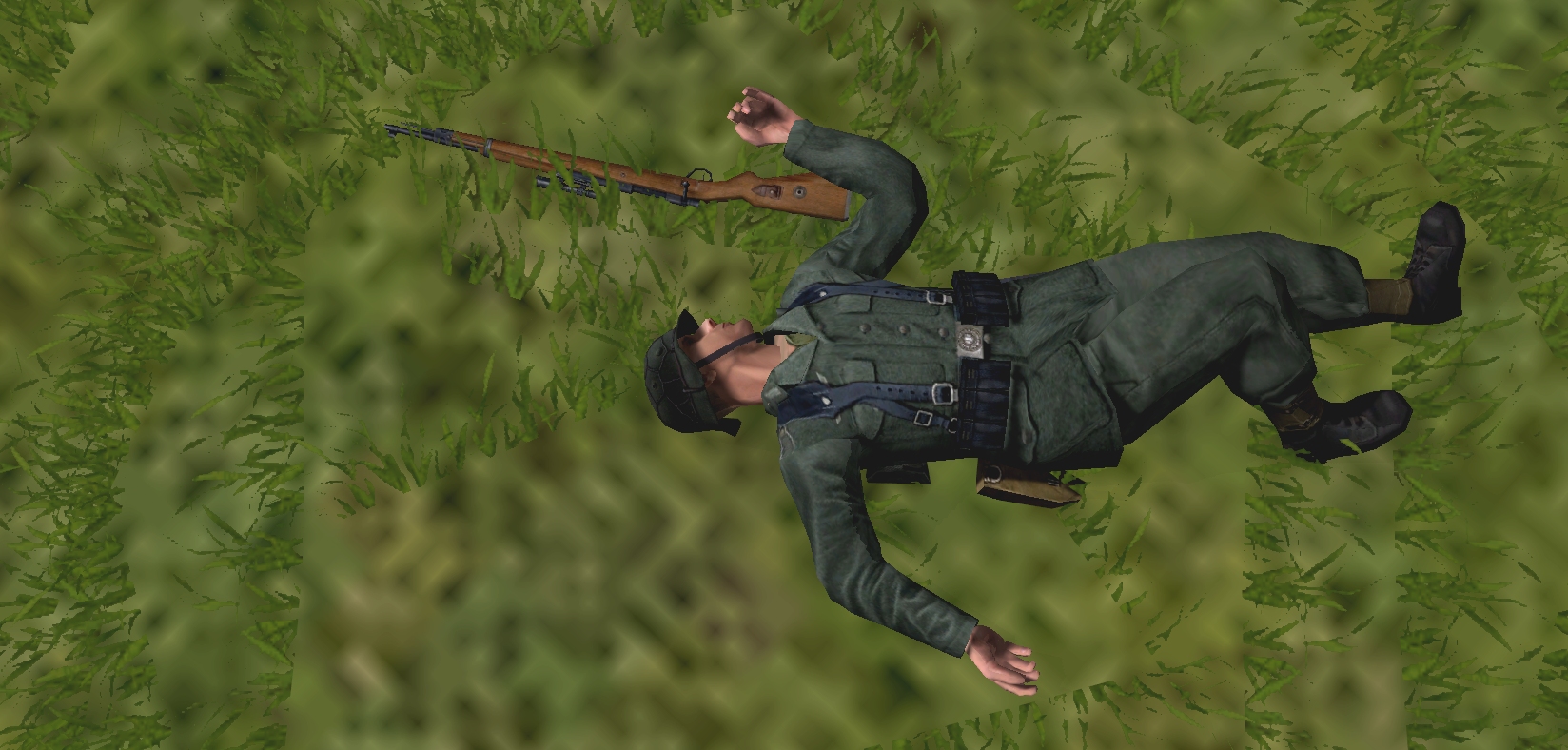 The situation at T+60: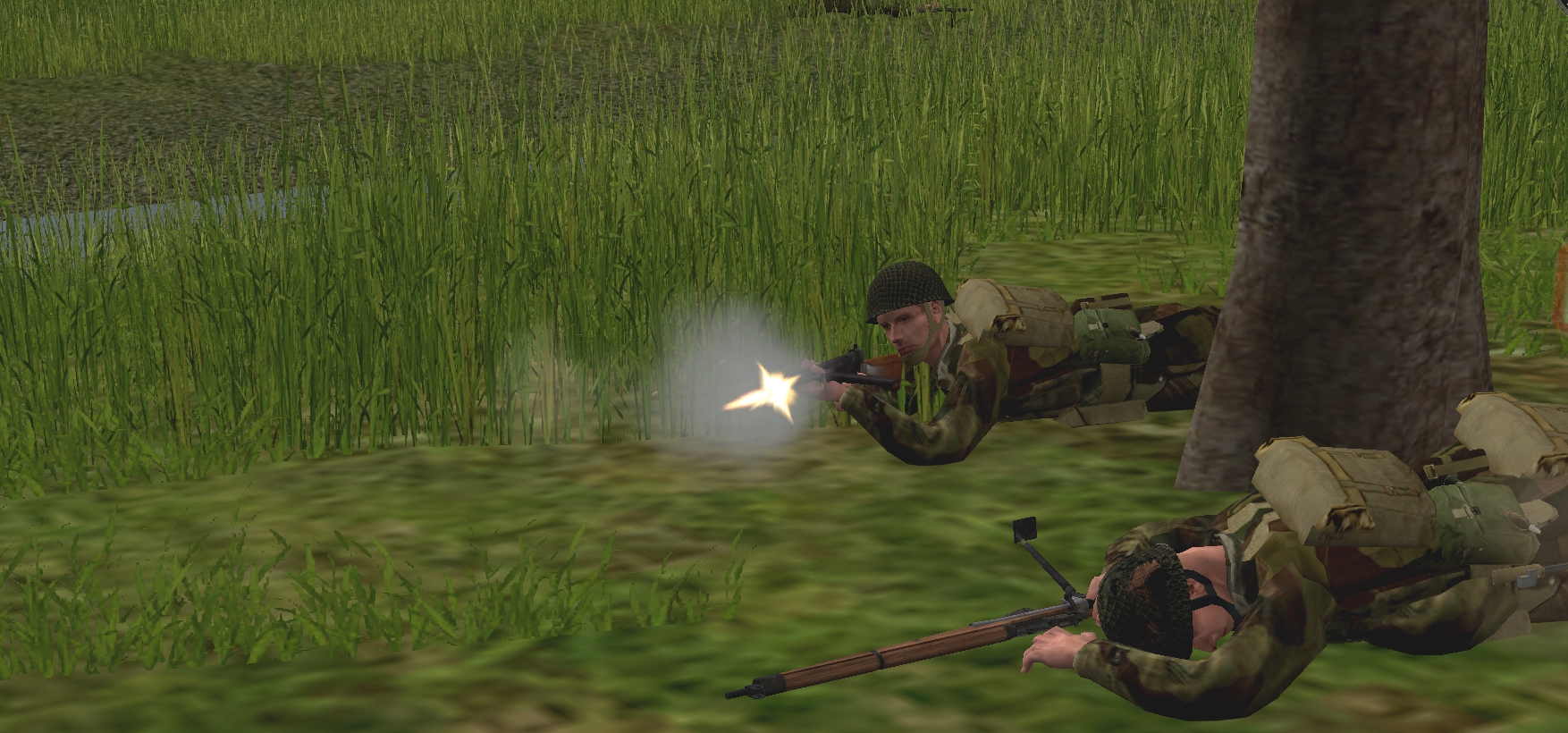 The two survivors of our mauled half-squad in the south will need to deal with this fellow if they are to make further progress westward.

The half-squad on the embankment near the green house is receiving Bren gun fire from the vicinity of the canal bridge.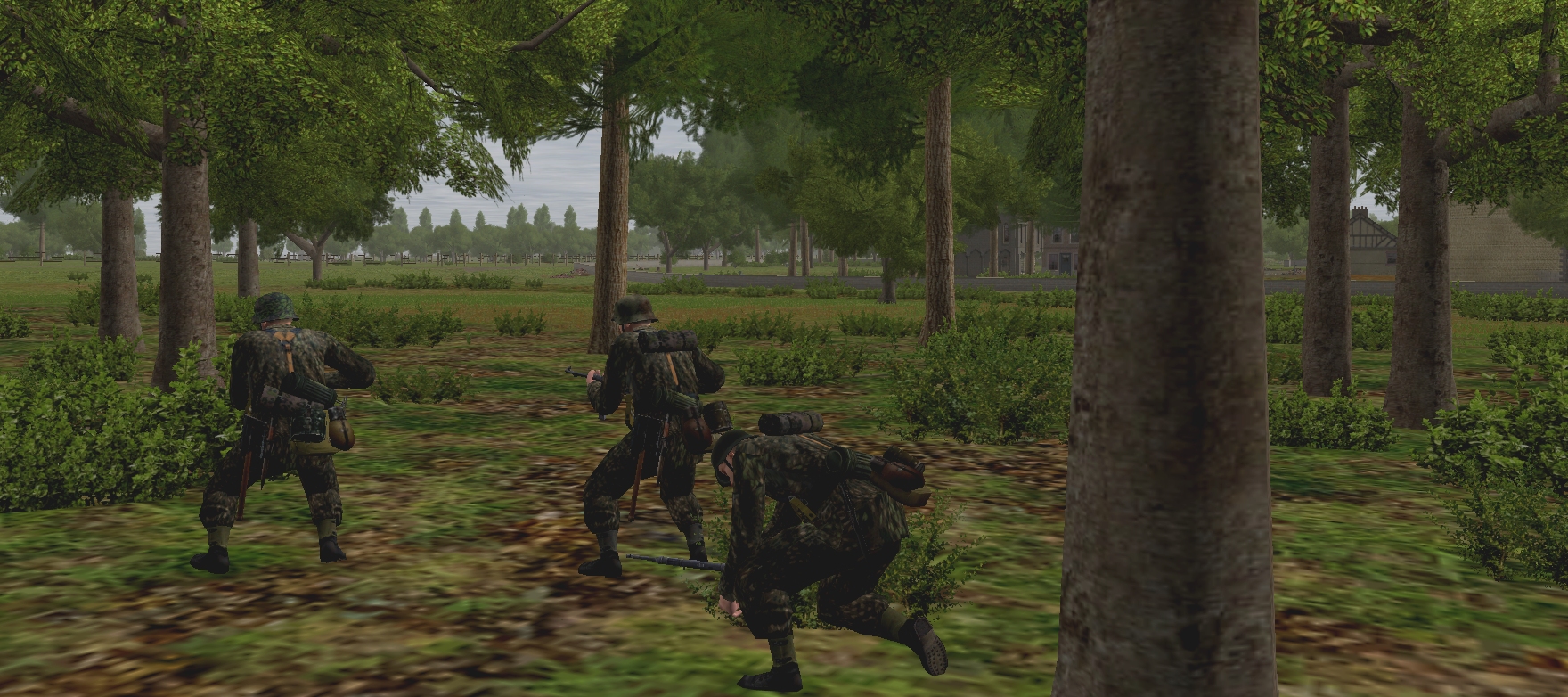 Someone in the the NW corner of the monastery grounds took a potshot at the scouts as they headed north. The Aufklärer are now on their bellies and stationary in consequence.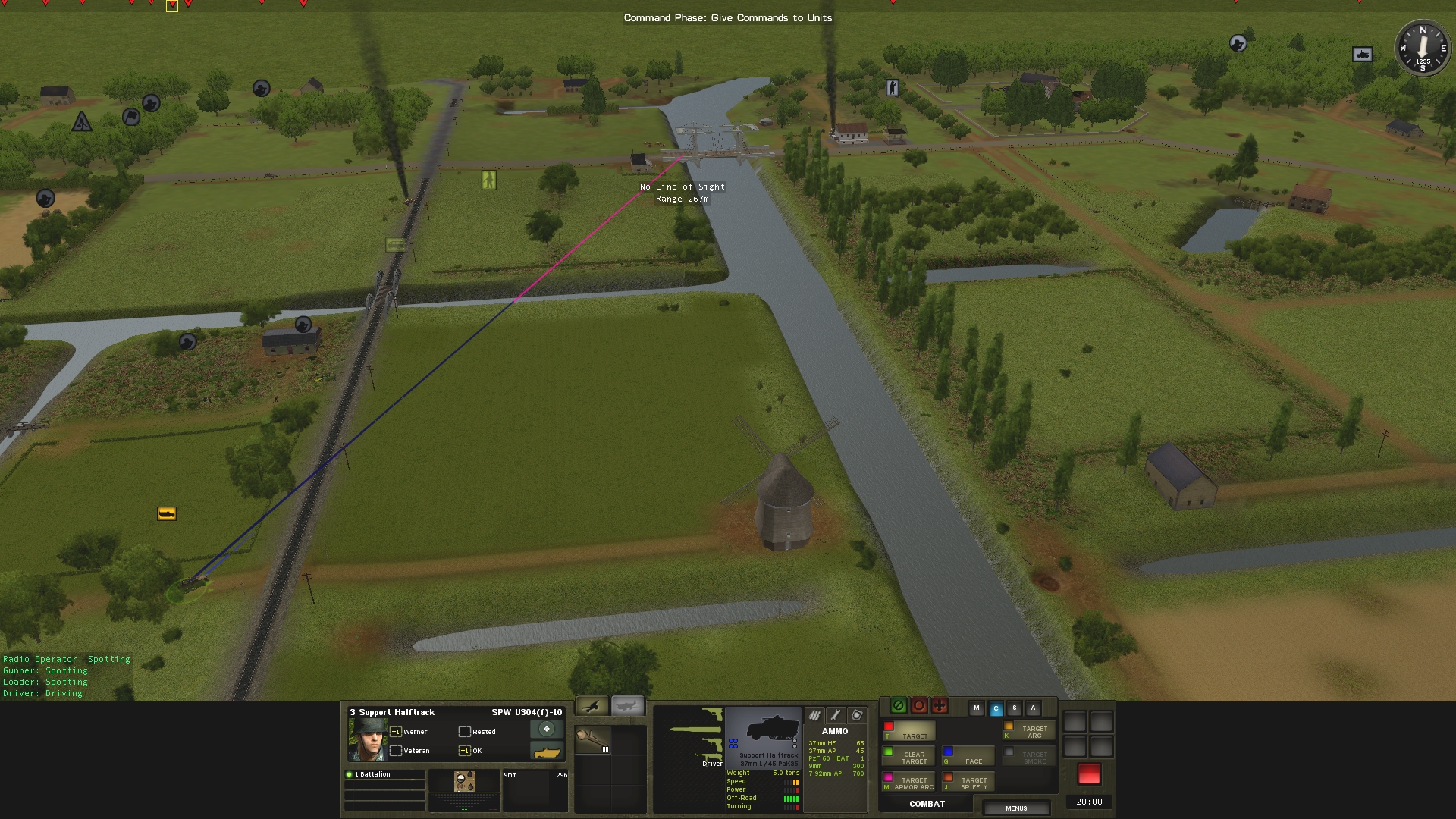 The SPW U304(f)-10 halftrack has just arrived at the embankment. From its present position it can see some landmarks on the western side of the canal (the pumphouse for example) but its view of the canal bridge, cafe and monastery is blocked by trees.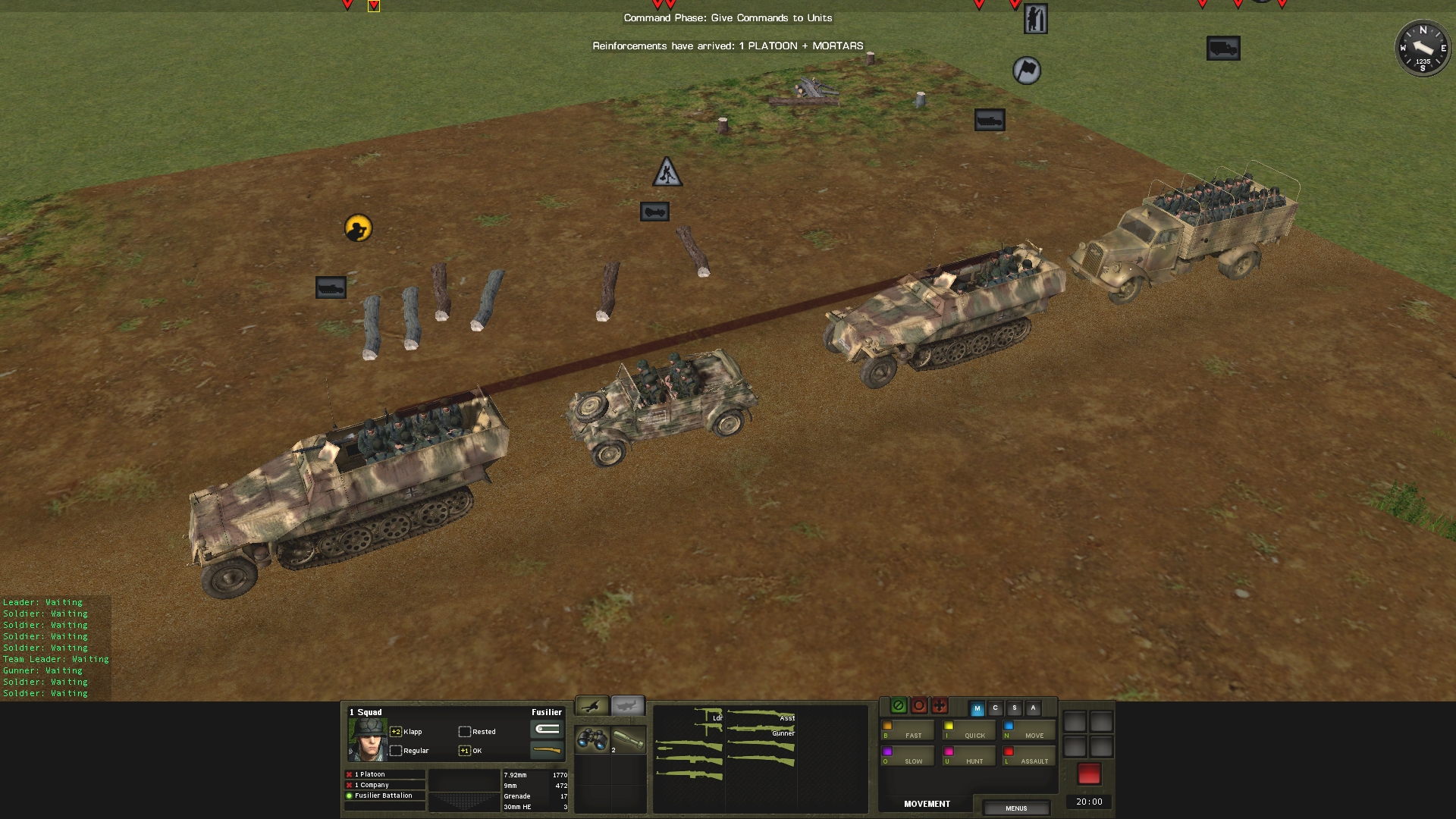 Newly arrived in the NW corner of the map, these reinforcements await orders from commenters with brown names.