The "col" in fridayfoxercol.jpg is short for collaboration. Although today's co-op puzzles (there are two) have been executed by Roman, they owe their themes and the majority of their clues to guest foxer setters. Colonel_K populated most of the hexagons in the following hive foxer, and eye-opening emails from a reader I can't name for fear of letting the fox out of the bag, inspired the collage puzzle.
The honeycomb below is a fancy form of wordsearch in which every cell is used, and words can curl and zigzag but never overlap. Each hive foxer has a theme (some past ones: gloves, mazes, earthquakes, and The 39 Steps). Identifying the theme is a vital part of the defoxing process. Colonel_K's puzzle is composed of 13 answers.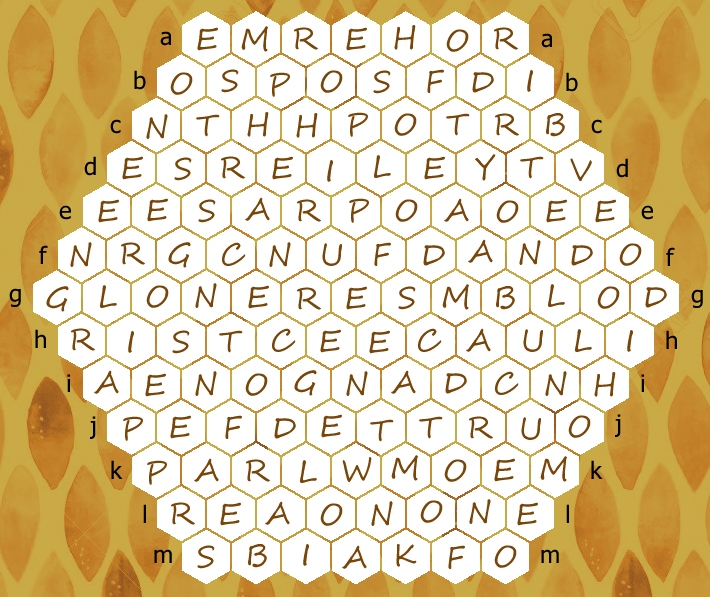 Our second foxer is decidedly old school. To defox this collage, identify the hidden theme and explain why each of the components is present.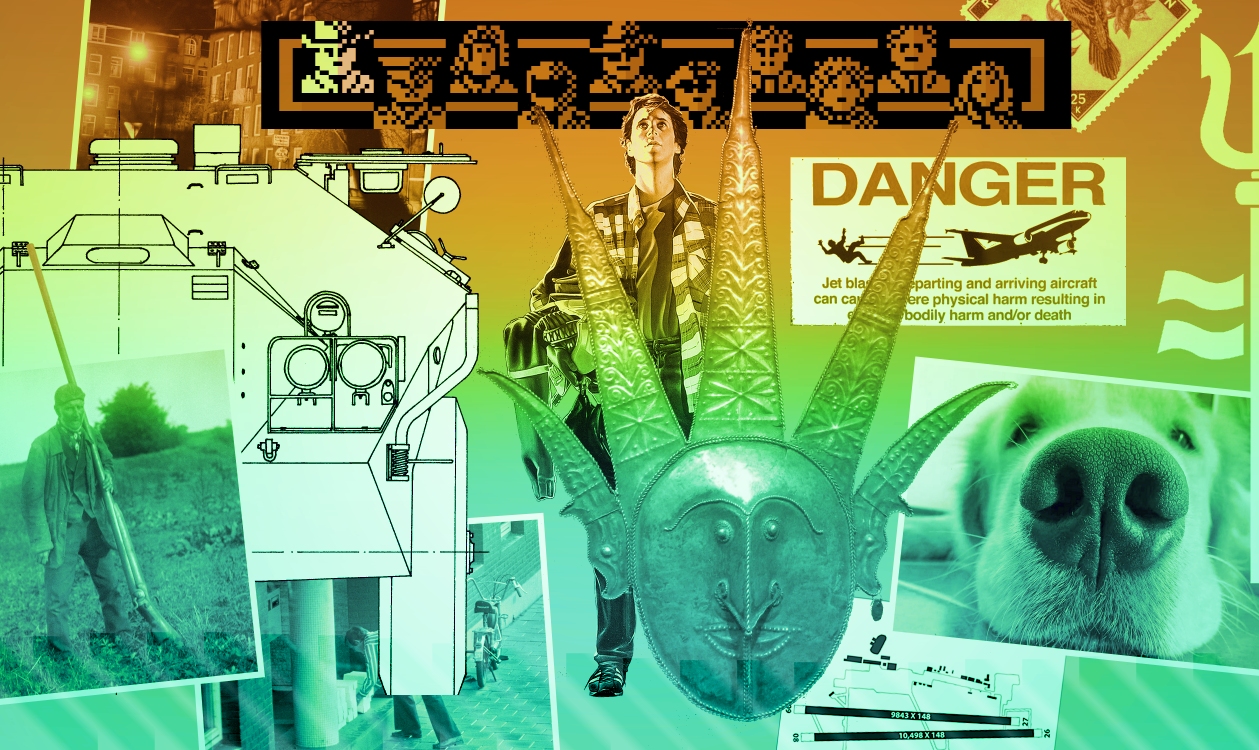 * * *
SOLUTIONS
Last week's geofoxer theme: annularity (defoxed by chrisol)

a – krimsky bridge, moscow – garden ring (ylla)
b – home of jrr tolkien, oxford – lord of the rings (Phlebas)
c – super photon ring 8 gev, sayo town, japan – particle accelerator
d – slagelse trelleborg – ring fort (chrisol, Maquisard)
e – newark air museum – lee-richards annular biplane (AKAMC)
f – gammel strand – copenhagen cityringen (Viscount, ylla)
g – plaza de toros méxico – bullring (Viscount, chrisol)
h – m25 near Merstham – london's orbital motorway (ylla)
i – bayreuth opera house – wagner's ring cycle (chrisol)
j – west lake street, chicago – "the loop" (chrisol)
k – gchq – "the doughnut" (chrisol)
l – leptis magna – circular amphitheatre (Viscount)