Every Friday, Tally-Ho Corner's cleverest clogs come together to solve a 'foxer' handcrafted by my sadistic chum and colleague, Roman. A complete 'defoxing' sometimes takes several days and usually involves the little grey cells of many readers. All are welcome to participate.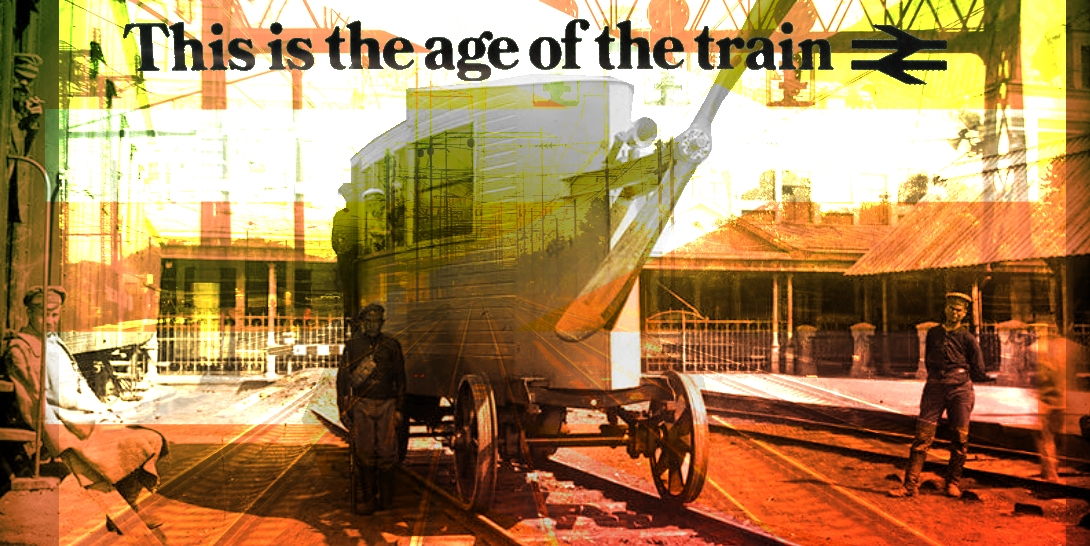 Below is a list of '33 Things Wot You Might Find on Rails or on a Train' ('things' is used in its broadest possible sense). Entries have been stripped of vowels and numbers and have had any inter-word spaces repositioned*. For example, if Casey Jones was present he might appear as CSYJN S. Couchette would CCHTT.
* Apostrophes are ignored and hyphens are treated as spaces
1. SNDT
2. ZTSPR
3. CMRDL LY
4. BN GFSL G
5. QRR YTB
6. KRJNXPR SS
7. TRFBR NR
8. STRPHNGR
9. BMB RDRF LXTYSWFT
10. RTH RCD GNWST
11. YRN V RL N
12. CRR DRTNDR
13. SNSP RL
14. TRP
15. SK YTPLNG
16. BLDYT M
17. FRDD GR
18. THTH NCLRG YMN
19. LNFRN CCSSTT
20. MNS LLWHL
21. LRDMNTB TTNSCF FN
22. HRR MNSHR BLT
23. DRSN
24. SCHWRRGSTV
25. KMJNGN
26. DN DYWGN
27. CNTNRC RN
28. QTCRRG
29. FBLKL XTRPD
30. TMT HMB
31. PN MCN LML
32. VGV R TP C
33. FR M RMMB RFP RLMN TFRNF LDST HGT
* * *
SOLUTIONS
Last week's party of chronodungeoneers consisted of ylla, Nutfield, Colonel_K, Zwack23, Phlebas, Viscount, Aergistal, and captaincabinets.
They exited the dungeon with 22 jewels and 22 hitpoints.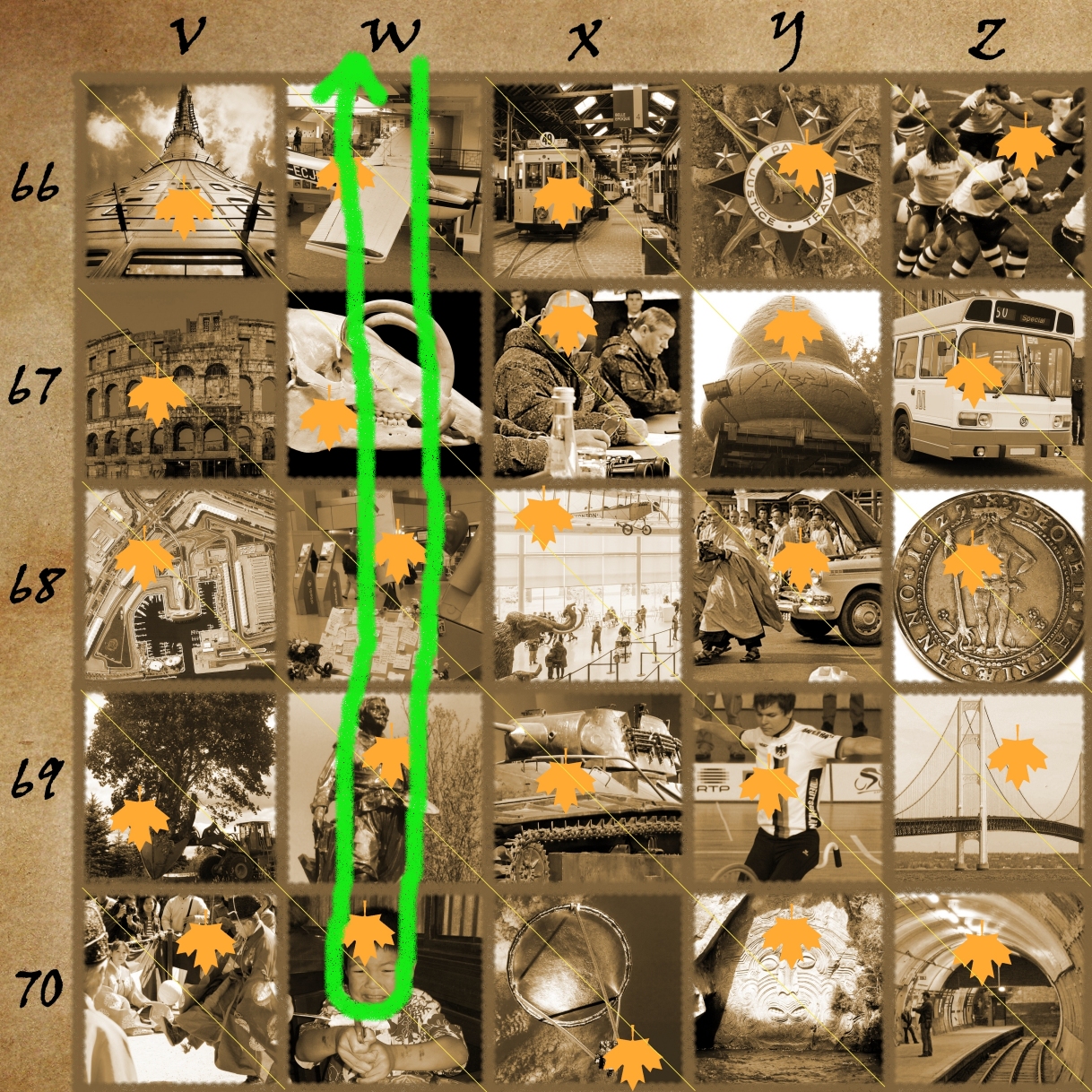 AA2—DvD—OOO—OOO—S17
A17—-A10—-SS6-—J30-—A17
OOO—M27—OOO—J11—OOO
A15—MM1—OOO—___—M13
___—-J22—-M20—-J12-—___