A minute's silence in memory of the demo disc, if you please. Coup de grâced by broadband, the wafer of wonders* that once clung limpet-like to the front cover of almost every games mag is no more. Denied these monthly mix tapes, the gamer of today is, I reckon, less inclined to reconnoitre and genre-flit than their predecessor. Because in 2023 you rarely find yourself installing kite flying sims, apian Settlers clones, and puzzle games inspired by Underground Railroad quilts, out of boredom-tinged curiosity, there's less chance of unlikely love affairs blossoming.
* And crud. Every disc came with a few stinkers.
Tally-Ho Corner's demo discs – of which this is the sixth – are my attempt to recreate the experience offered by ye olde periodical platters. Carefully curated mixtures of the old and new, the obscure and scure, they will, I hope…
Help you forget an empty purse or wallet
Remind you that They Don't Make Them Like That Anymore
And gently nudge you in new directions.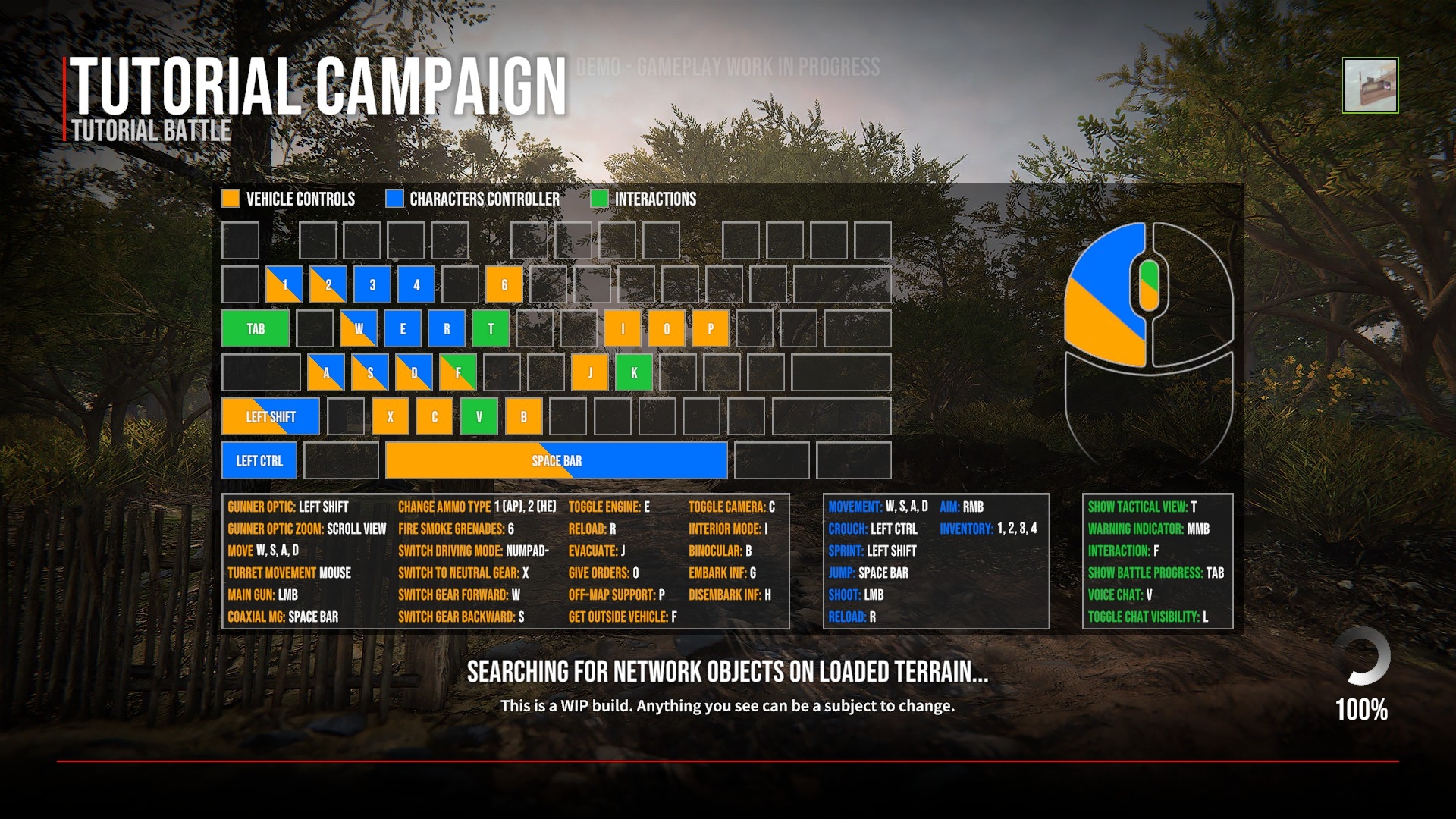 Me and Steam disagree over what constitutes "play time". Steam believes I've spent half an hour playing the try-it-while-you-can* Tank Squad demo. I, on the other hand, am reluctant to put "scowling at a loading screen while drumming my fingers" in the same activity category as, say, messing about in a Panzer Elite Panther or shooting at old Airfix models with an air rifle.
* Most of today's tasters are short shelf-life Steam Next Fest offerings.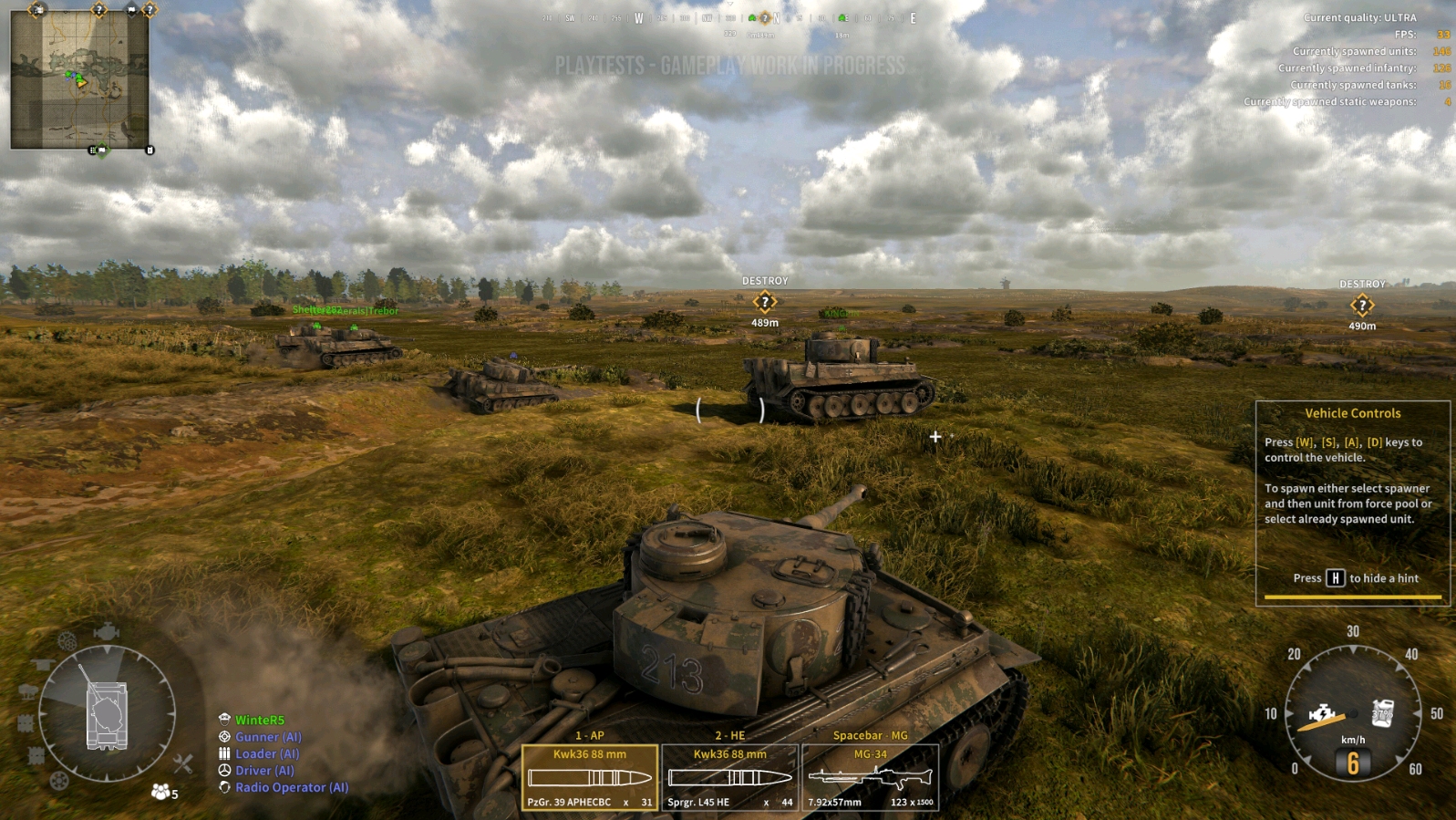 A quick perusal of the Steam forum reveals plenty of other frustrated Panzer pilots. However, amongst the ankle-deep performance, AI, and ballistics complaints there are a few crumbs of comfort for the six developers left holding the baby after recent downsizing at DeGenerals. Some demo users can see potential, and remain excited at the thought of a friendly WW2 tank sim with controllable infantry and repairable steeds.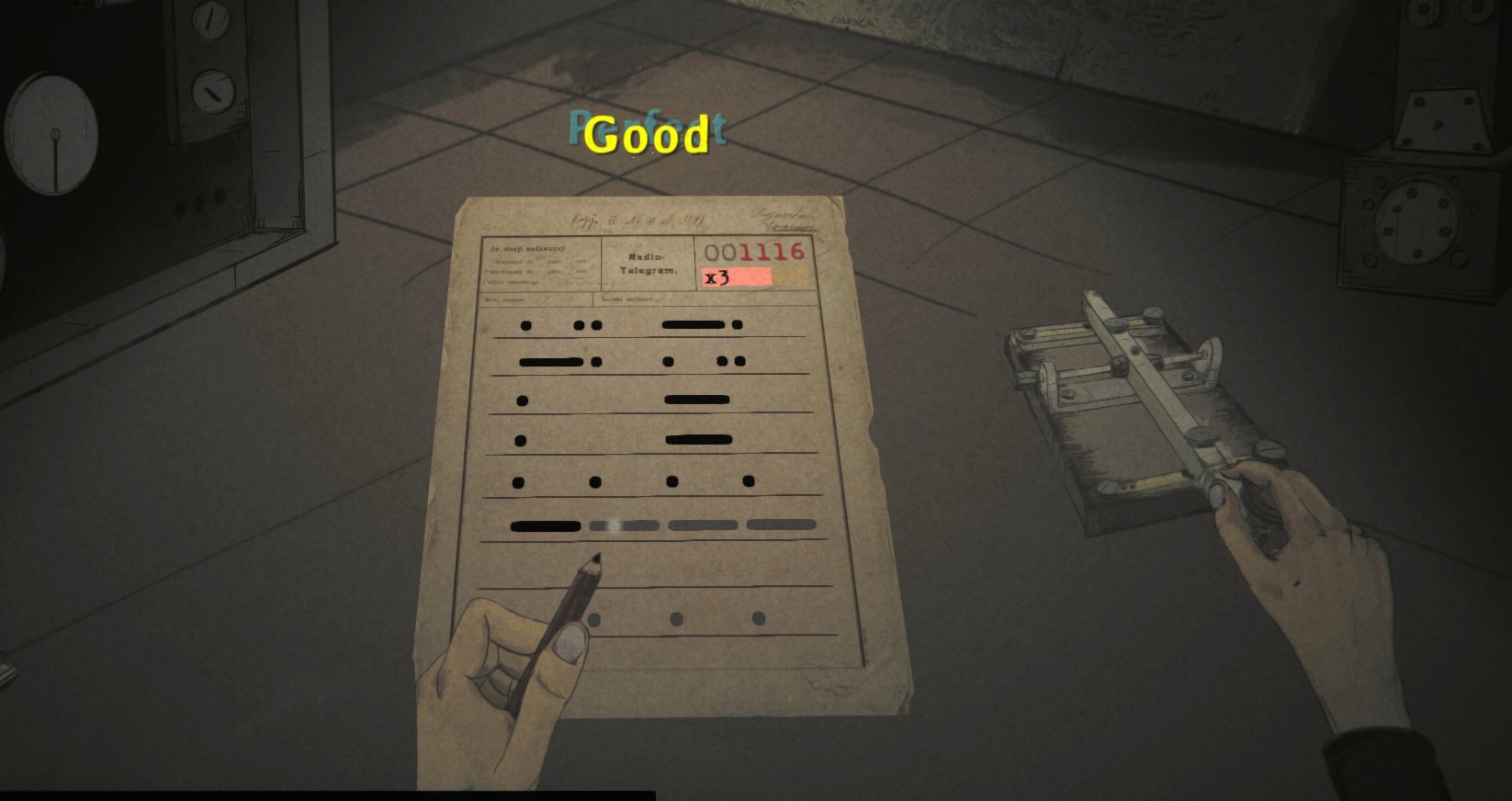 Announce your morse code operator game over eight years before you're ready to release it, and it's almost inevitable someone will end up stealing some or all of your thunder. Unlike the incredibly tardy MORSE or DziczeDzieci's Radiotelegraphist, Telegraphist 1920: Beats of War doesn't actually double as a morse code tutor. Cubepotato's creation is more interested in your sense of rhythm than your ability to translate specific words and phrases into dots and dashes.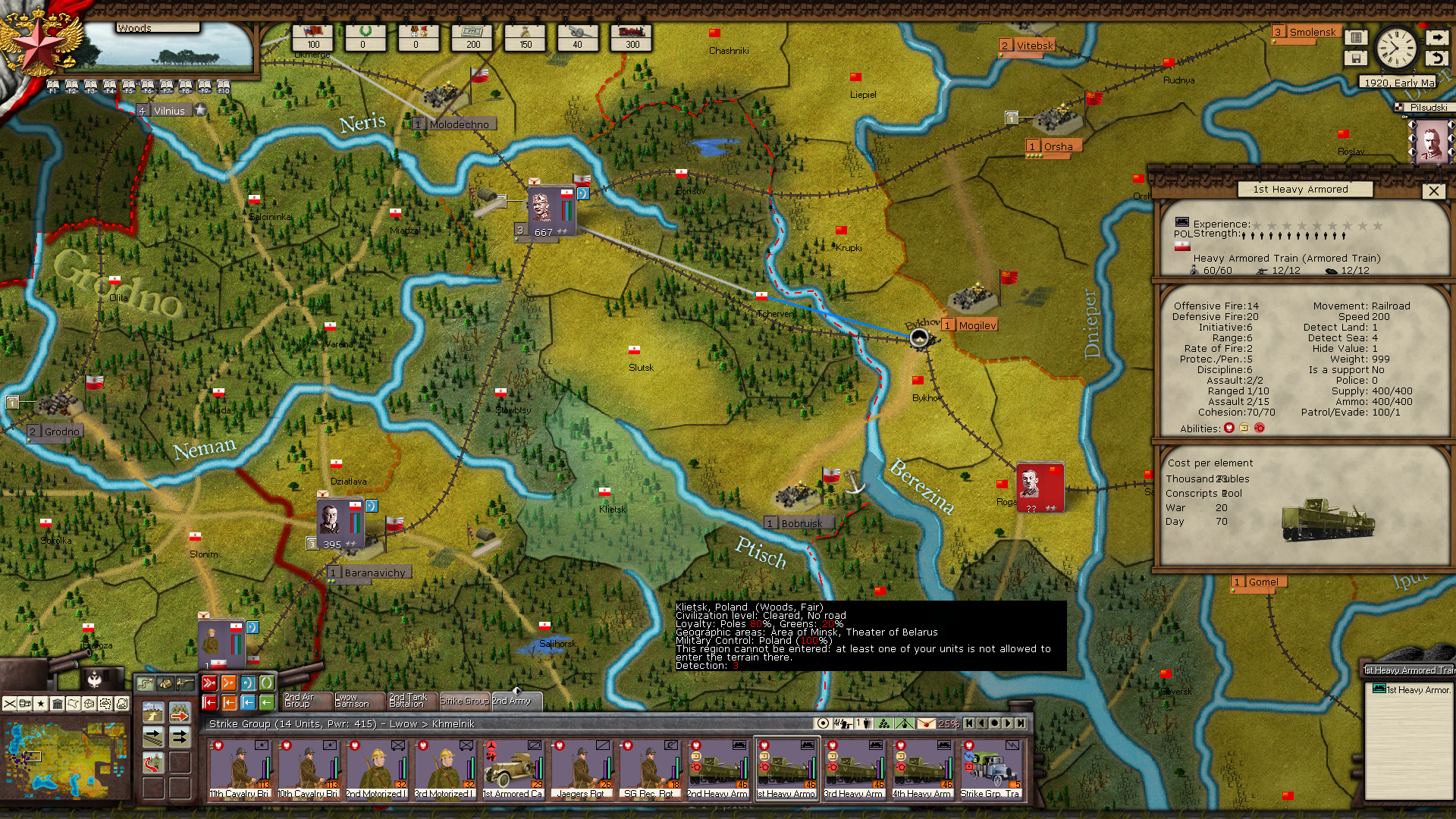 If, like me, you find the trial's setting and cutscenes more engaging than its mechanics, then it's worth bearing in mind that recreating 'The Miracle on the Vistula' on a computer is possible if you know where to look. The Polish-Soviet War is one of seven scenario options available to owners of aged AGEod title Revolution Under Siege.
The little-known-outside-of-the-Czech-Republic events that inspired Last Train Home, an upcoming military RTS that gained a 16GB demo this week, are contemporaneous with the Polish-Soviet War.
Hopefully THQ Nordic and Ashborne Games plan to throw as much money at mundane stuff like map design, AI coding, and writing as they've thrown at their splendid cutscenes.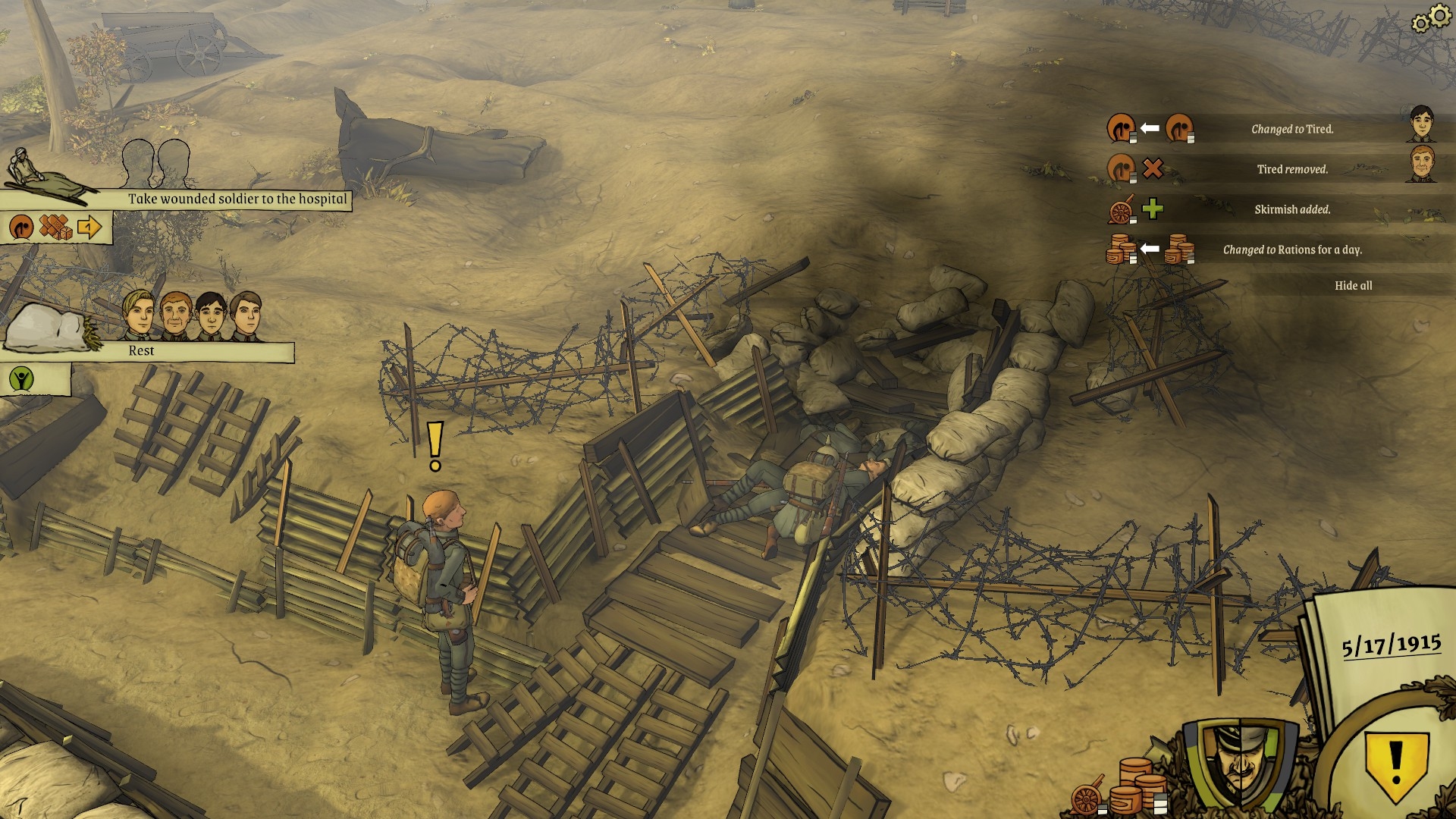 I'm not quite sure what to make of the turnbased All Quiet In The Trenches trial. I enjoyed the brief spell of man management in the relatively peaceful early stages – the tension between pleasing my demanding boss, Lieutenant von Karrsbruck, and ensuring my men (Wellinger, Mencke, Kummerbunt, and Hundt) stayed chipper.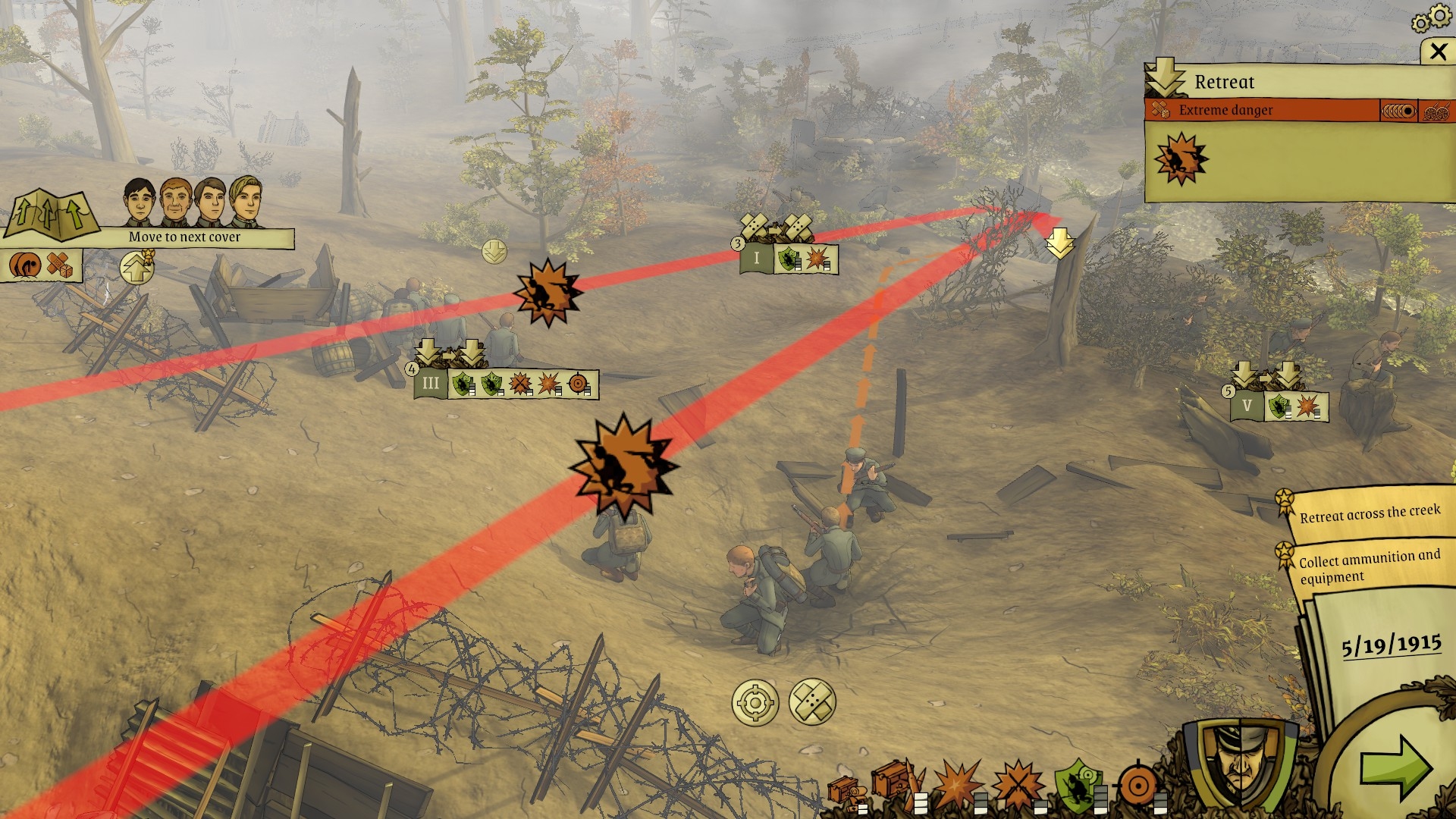 However,  when the inevitable attack came, the game's invisible nodal movement grid, profusion of icons, and claustrophobic, low-lethality firefights produced feelings of confusion and disbelief that weren't altogether agreeable. Fingers-crossed things will click on my second playthrough.
Almost certainly less disorientating, the Classified: France '44 taster offers WW2-flavoured XCOM scraps to anyone unperturbed by the prospect of a 16GB download.
Much less bulky is the The Last Exterminator's free fragment. Ironworks Games' bespoke Mars Engine does a very convincing impersonation of a spruced-up Build Engine in this lively single-level sample. In the unlikely event the legion of bipedal alien cockroaches that stand between you (a pissed-off pest exterminator) and the level exit don't stir memories of Duke Nukem 3D, then the earthquake-skewed urban map, and your avatar's armoury and asides, almost certainly will.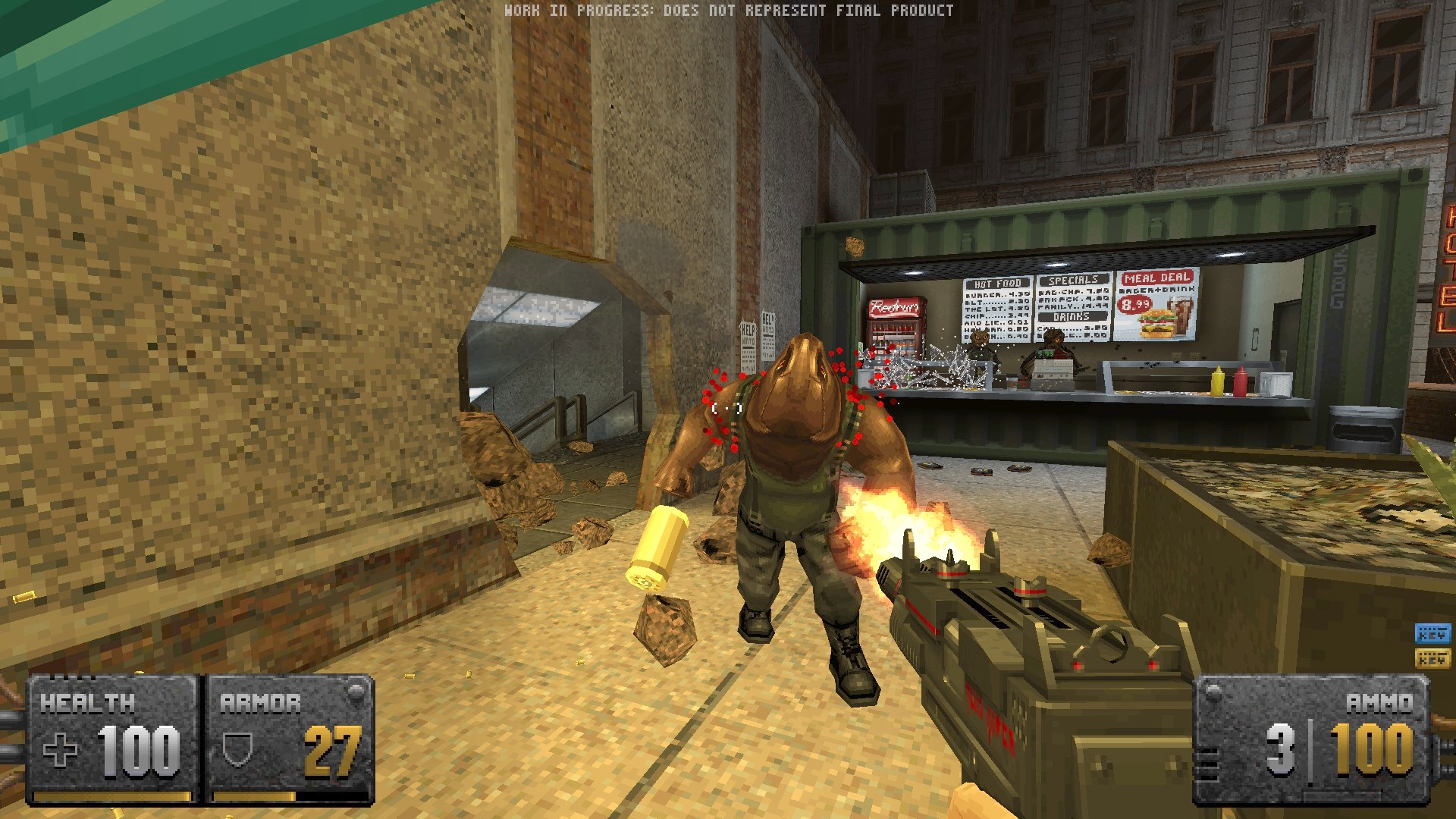 I punched the exit button around twenty minutes after puncturing chitin for the first time. If you're an avid secret area seeker, anticipate a much longer run (I failed to find eight of the level's ten secrets).
While fans of Lupin, Natasha, and Whiskey may be slightly disappointed by Commandos: Origins' announcement trailer and Steam page, the upcoming title's early war setting justifies the pared-down operative roster. Encouragingly, it looks like Claymore Game Studios aren't planning to do anything outrageous with the tried and tested Commandos formula. The last thing series aficionados need is another Commandos: Strike Force.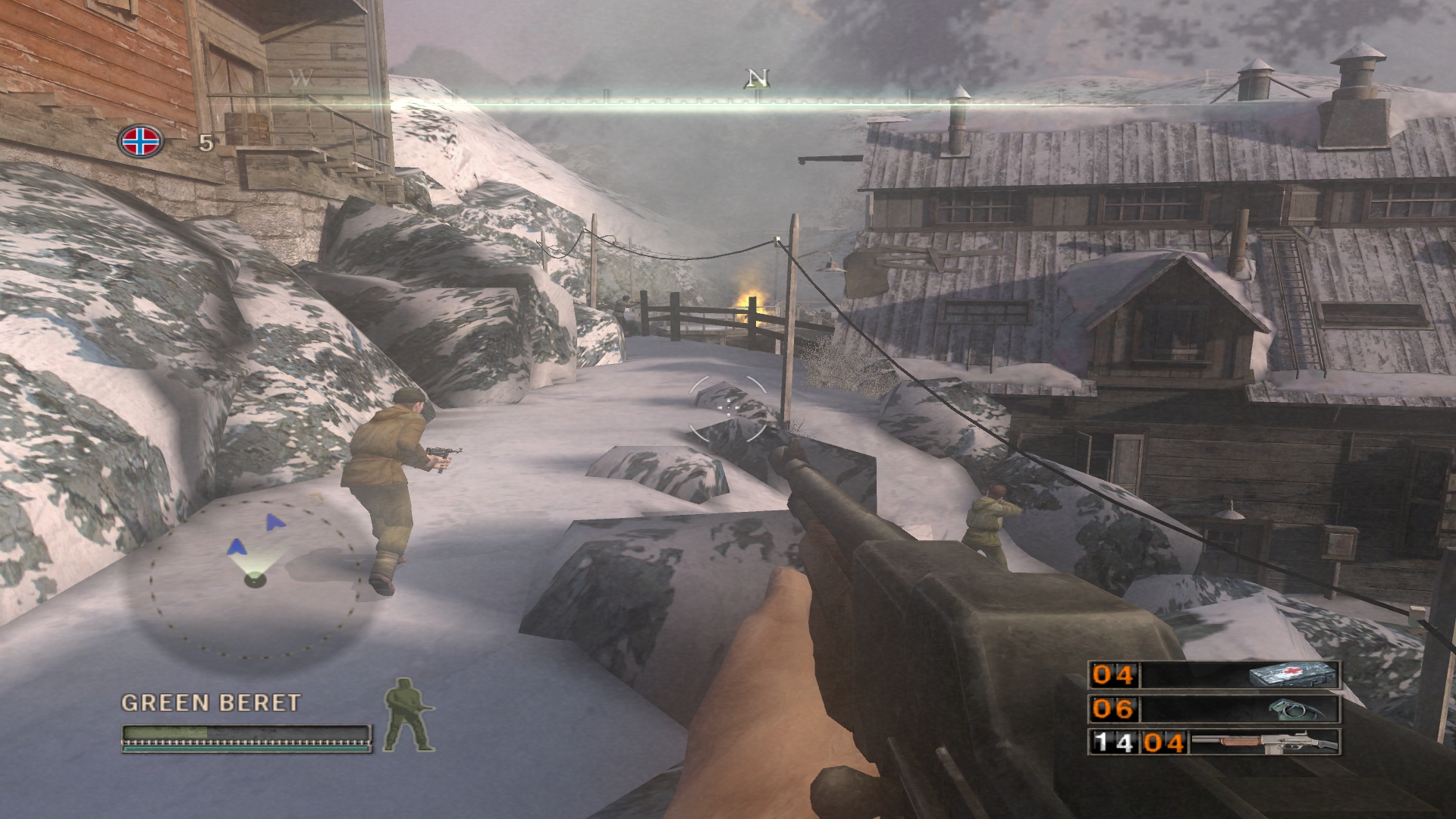 Although atmospheric and action-packed, the CSF demo explains as lucidly any review while the last 'Commandos 4' went down like a holed cockle in a force 10 gale. Hurled fag packets and snow-covered mantraps are nowhere to be seen as you FPS your way through a chilly Norwegian village.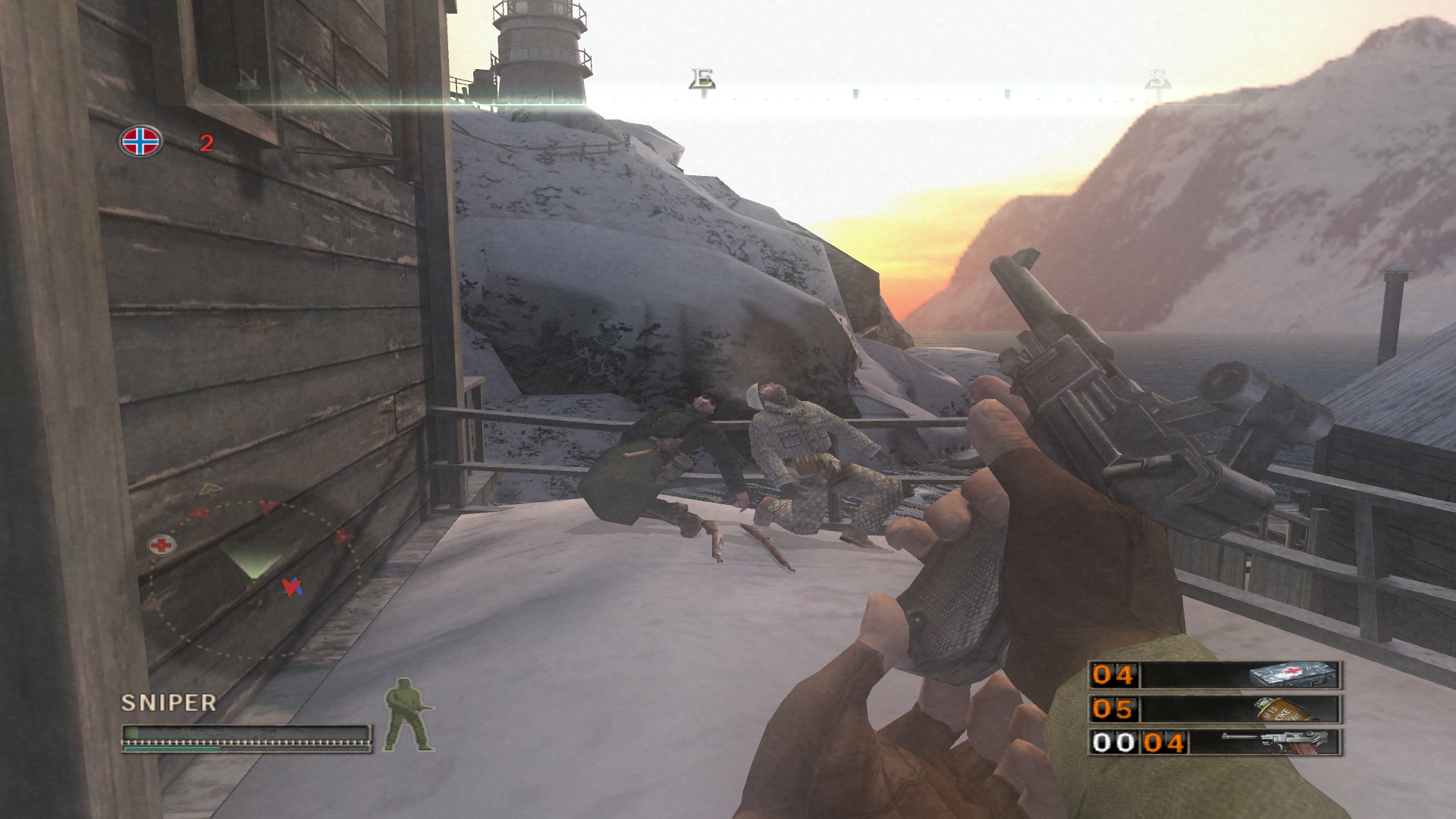 Arguably more disappointing than the emphasis on lead slinging is the map's tendency to corral and channel. First-person Commandos really should have resembled Hidden & Dangerous. Instead Pyro delivered something that felt like Medal of Honor or Call of Duty much of the time.
The sixteen titles in Wargame Design Studio's Civil War Battles series benefited from an eclectic engine update last month. The handling of supply wagons… leader AI… player control over opportunity fire ranges… a host of features were tweaked and improved.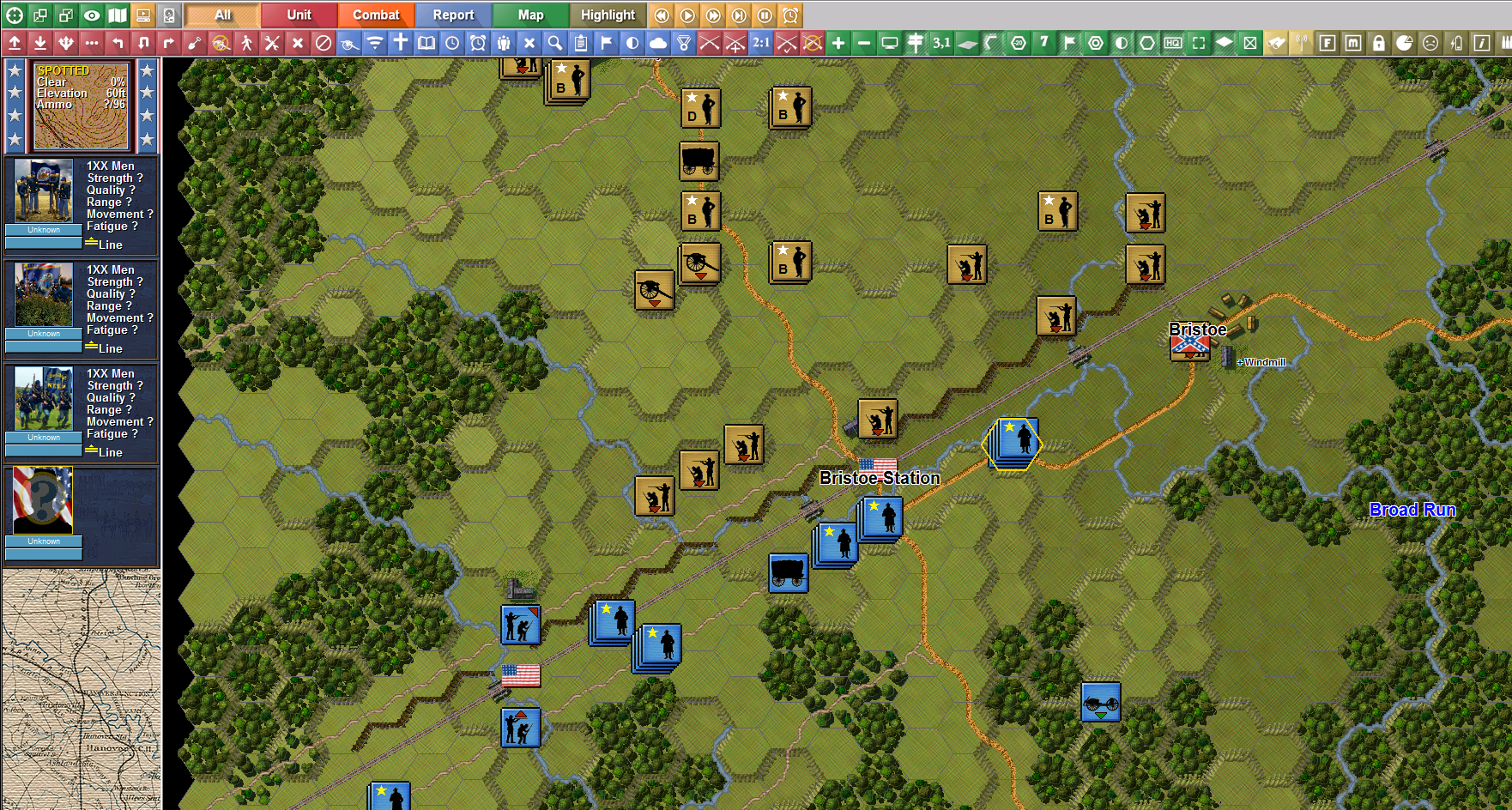 Thanks to this generous demo you don't need to shell out $40 in order to inspect the handiwork. In addition to a tutorial scenario designed to be played while perusing an accompanying pdf, the trial offers short (15 turn) and longer (24 turns) versions of the Battle of Bristoe Station, and two variants of a considerably larger and bloodier engagement, the Battle of Williamsburg.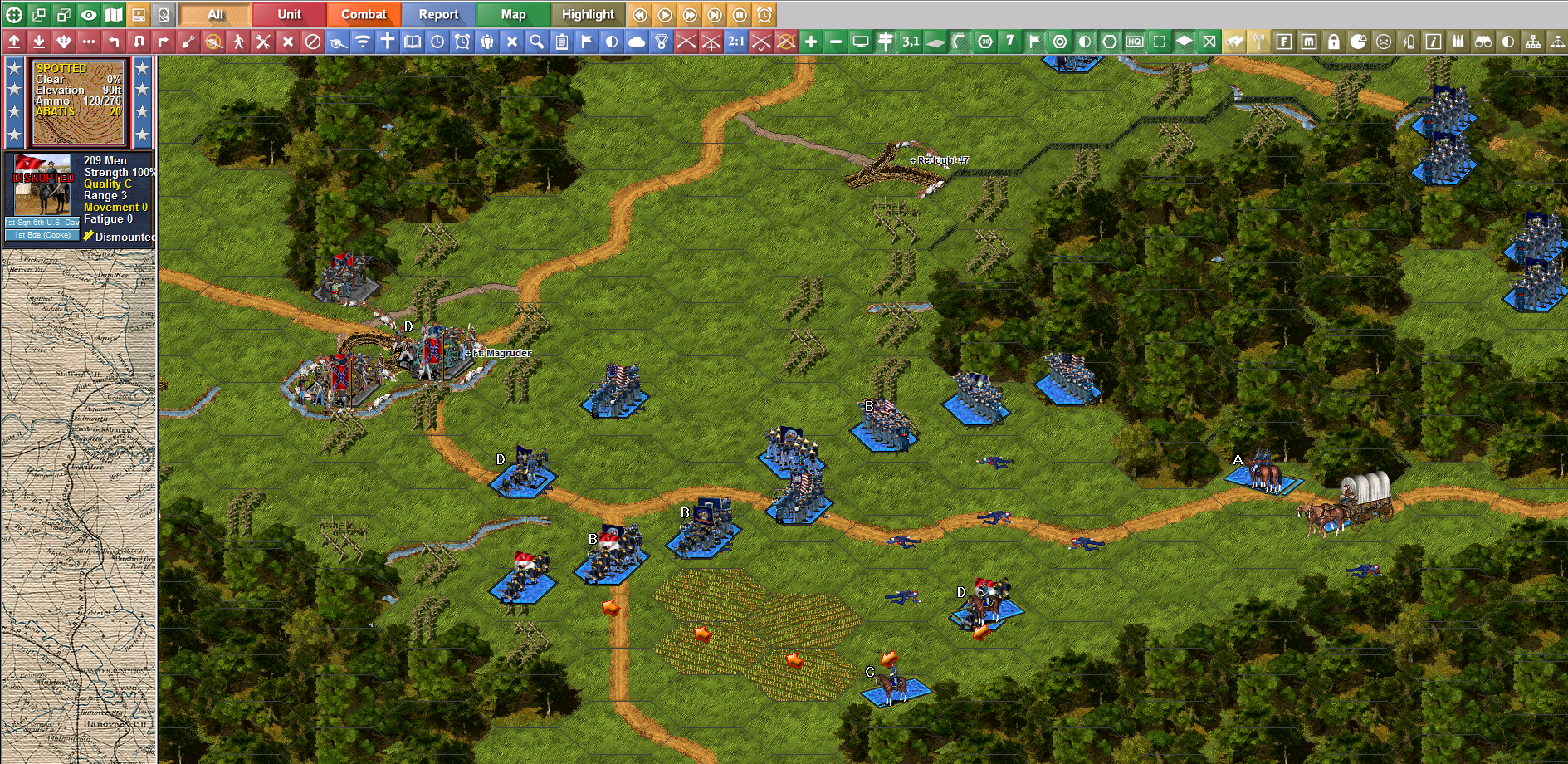 As ever with WDS titles, newcomers shouldn't be intimidated by the bank of multi-coloured buttons at the top of the screen. Unfussy turn phasing and simple basics (Double-click a hex to select all the units within it, then hold and drag to move them. With a friendly selected, hold control and right click a target to fire upon it.) mean novices should be happily turning flanks and appropriating artillery by the end of hour one.