A is for Alphabetised wargame, sim, and site news. Now and again, assuming I can persuade Austerity's Blackburn Cirrus Bombardier engine to perform the miracle of internal combustion, I spend a day or two scouring Simulatia and Grognardia for stories with the potential to fascinate, startle, cheer, dismay or amuse. Those stories are then dehydrated, alphabetised and delivered, via articles like this one, to people who've got better things to do than plough through puff and platitudes.
B is for
Bally promising
Sometimes it feels like devs/publishers add an extra D to a beloved 2D wargaming series, not because it needs it, but because they can. Armored Brigade strikes me (and Veitikka Studios and Slitherine, happily) as one of those titles where an additional dimension would really earn its keep, especially when combined with the clean textures and simple lighting visible in the above vid. AB2 just shot into my Top 5 Most Wanted Games with the vigour of an explosion-tossed T-72 turret.
C is for
Condor 3 fairly imminent
A sequel to what is generally considered the PC's most realistic gliding sim is less than six months away. Condor 3 screenshots have yet to escape into the wild, but judging by the predicted 500% increase in HD footprint (I think I'm right in saying the Slovenian venue won't be larger) they should be easy to distinguish from these when they finally appear. As Chris Wedgwood from the Condor Team explains in the above interview, weather and thermals are one of the areas where non-graphical progress should be most obvious.
D is for
Don't judge a boat sim by its graphics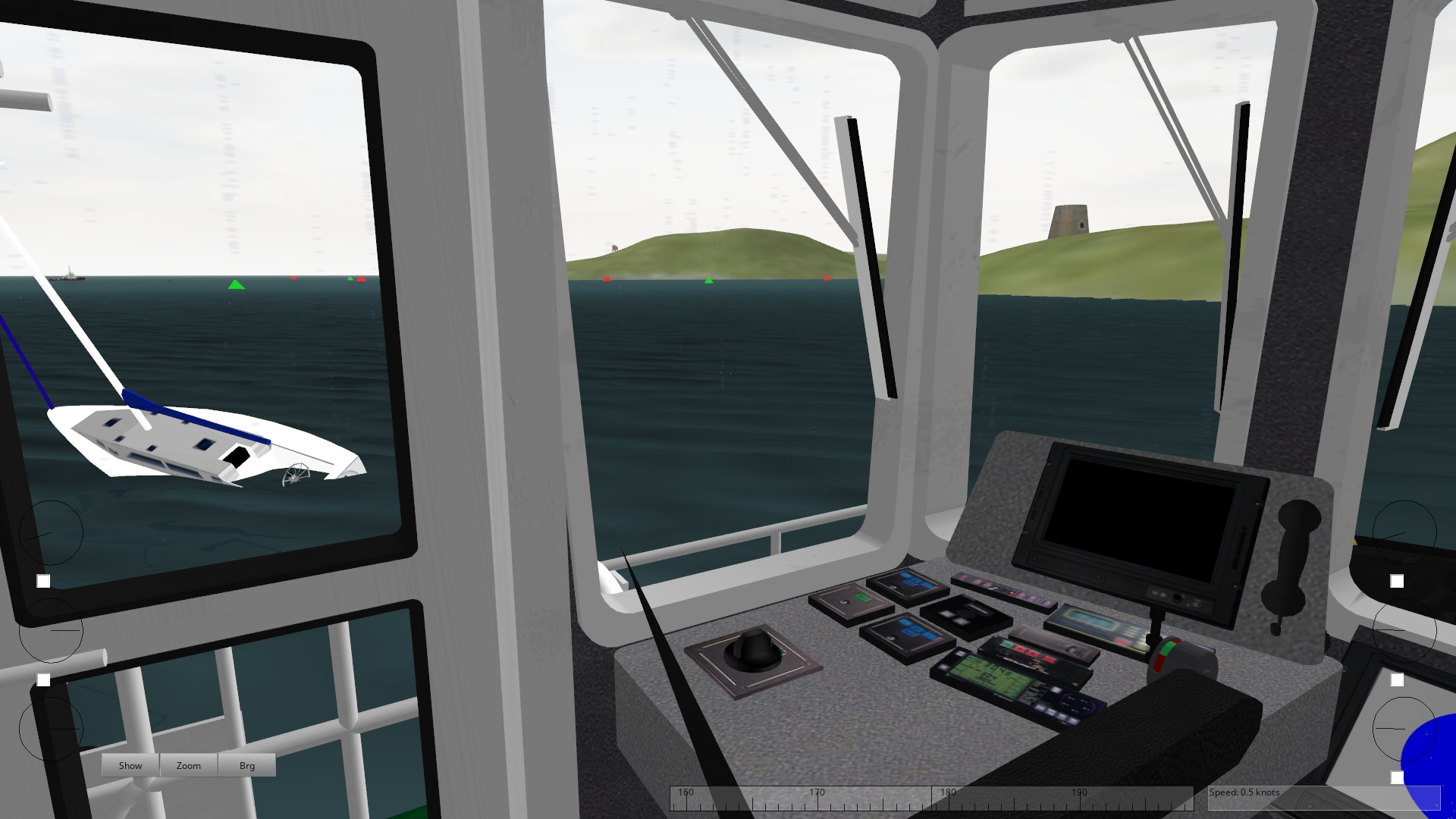 Free Nautis alternative, Bridge Command, the only simulation I know of that comes with pdf tide tables, has gained some interesting features in recent months. Although the visuals remain as archaic as ever and the new towing and 'hull nudging' capabilities are restricted to multiplayer, solo users can now take to the water in a tug fitted with azimuth thrusters.
E is for
Egyptian expedition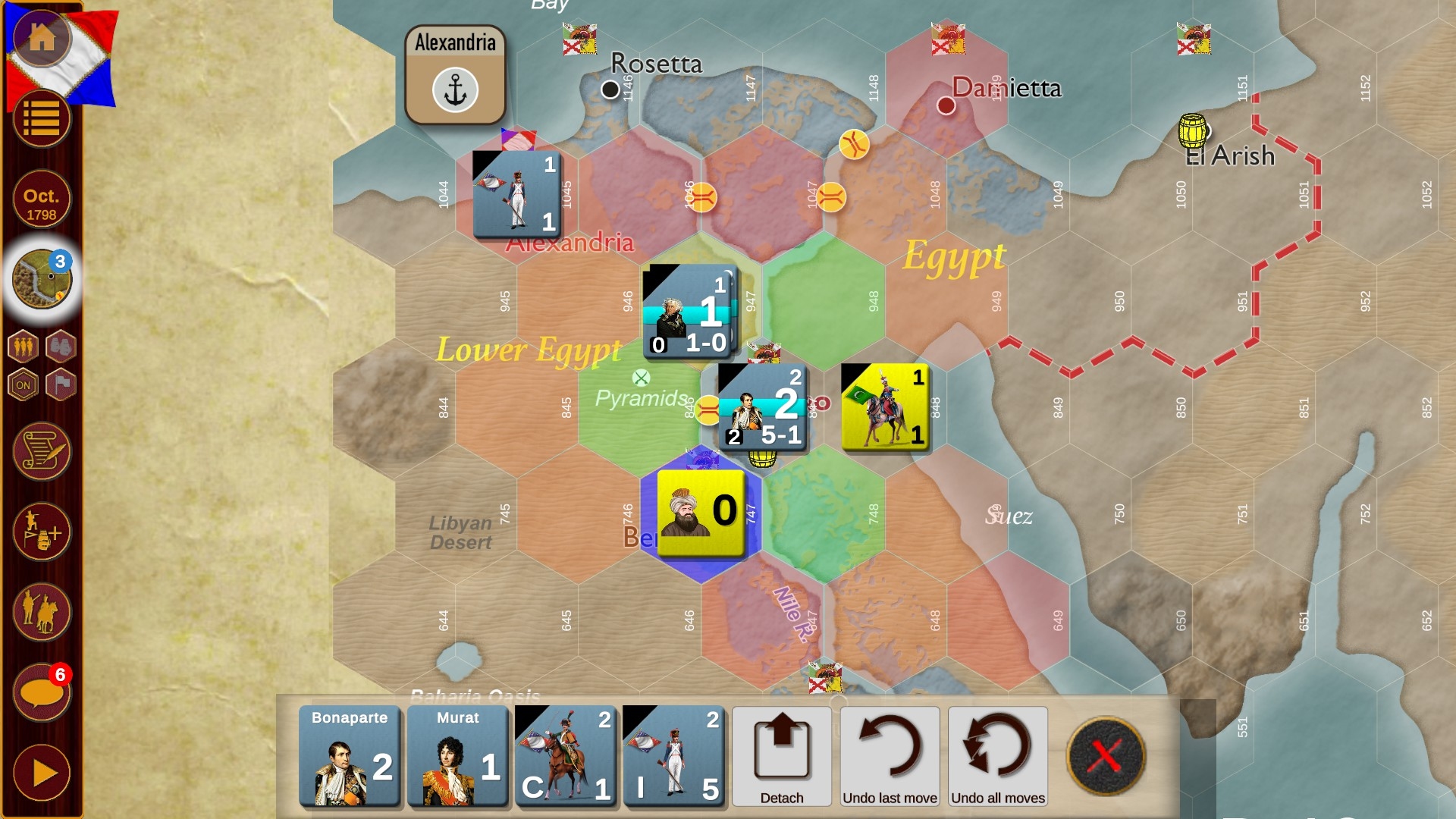 How many War and Peace customers will be nostalgic fifty- and sixty-somethings, I wonder. Based on a respected 1980 analogue wargame revamped in 2020, this new Napoleonic offering has attracted some criticism for launching without an AI capable of playing all thirteen of its scenarios/campaigns (work on expanding the solo-able selection is ongoing), but most early adopters seem content. My first foray, a clumsily orchestrated Egyptian invasion, took place last night and is unlikely to be my last. I'm already warming to the game's wiriness, pace, and aesthetics.
F is for
Foxer full?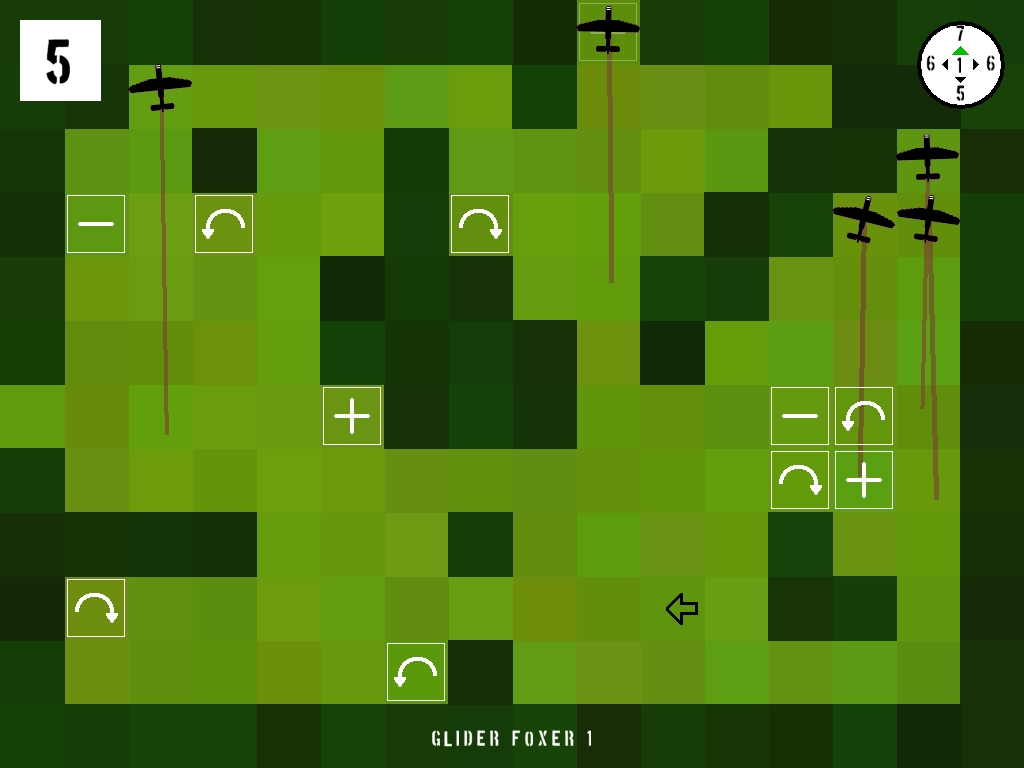 Last week, using cunning meteorological manipulation, Cornerite a_monk managed to pack an astonishing 86 Airspeed Horsas into the LZ pictured above. Roman suspects this is the location's maximum capacity. Is he right?
G is for
Gundam game
Unusually, I don't have a retro shooter on the go at present. Instead I'm gunning, missiling, and smiting my way through the five-mission Gearbits demo. An indie third-person shooter in which your customisable clodhopper can take to the sky for short periods or glide around close to the ground, it's well worth a try if you enjoy diversions with quirky movement mechanics, abundant targets, and varied missions.
I is for
Italian instalment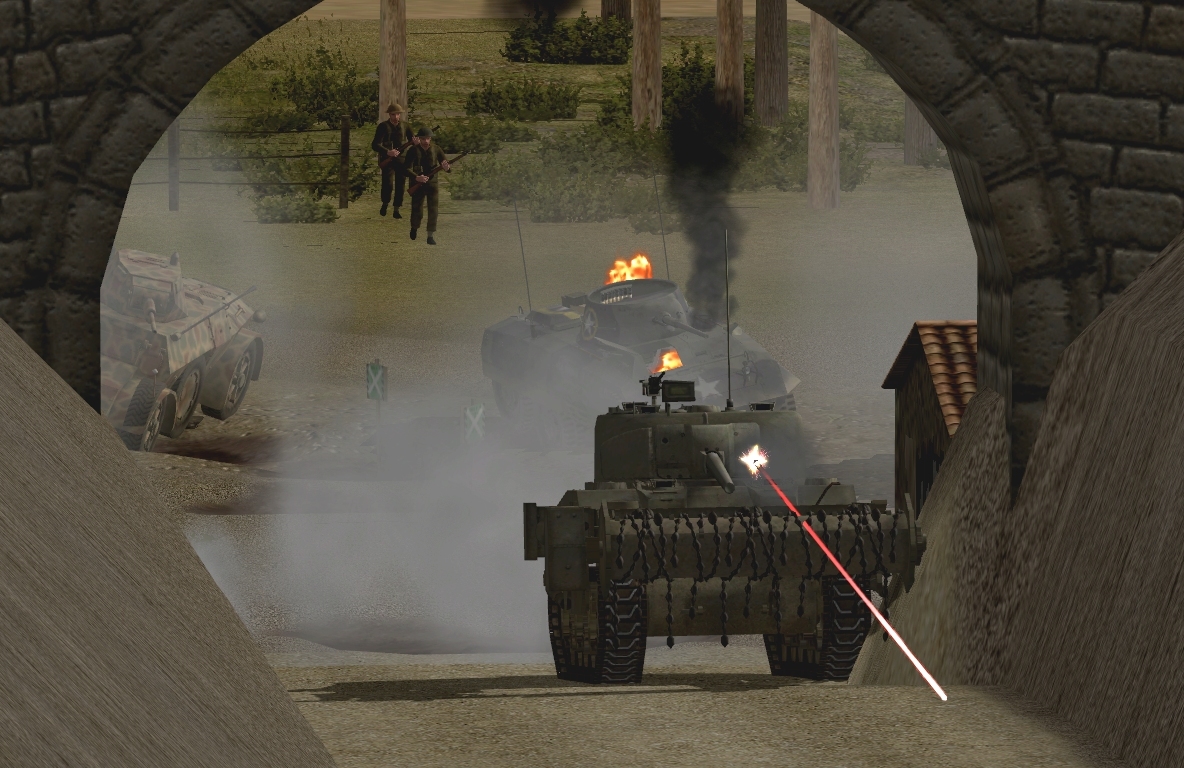 The latest instalment of Combat Mission to trundle from the TARDIS-like LST we call Steam powered one of my favourite play-by-comment CM games. Hands up who remembers the time Colonel 'Croesus' Cresswell (Robert Duvall) led a "ragtag band of Allied treasure hunters, deserters, and lotus eaters" deep into the hollowed-out heart of Mount Montaretto.
M is for
My most exciting gaming moment of the week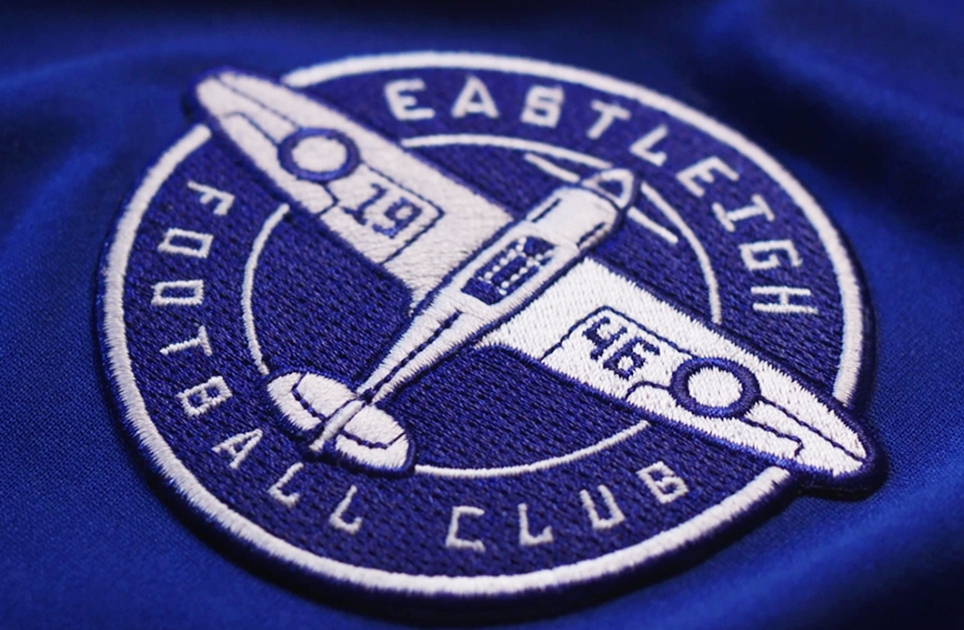 If you're an ordinary football fan, the news that your team has just suffered a 6-0 league defeat, generates downheartedness and probably a dash of shock. If you're a Das Football Boot player (It's not too late to join this season's wolfpack) such news produces genuine fear. The team rolling the dice for U-53 (my DFB Type VII) this year, Eastleigh FC, were thoroughly trounced last Saturday. As I'd entered this home match with a cocky Caution setting of 0 all six conceded goals qualified as potentially fatal depth charge attacks. I checked Gateshead's score times (these determine whether you've been damaged) with heart in mouth…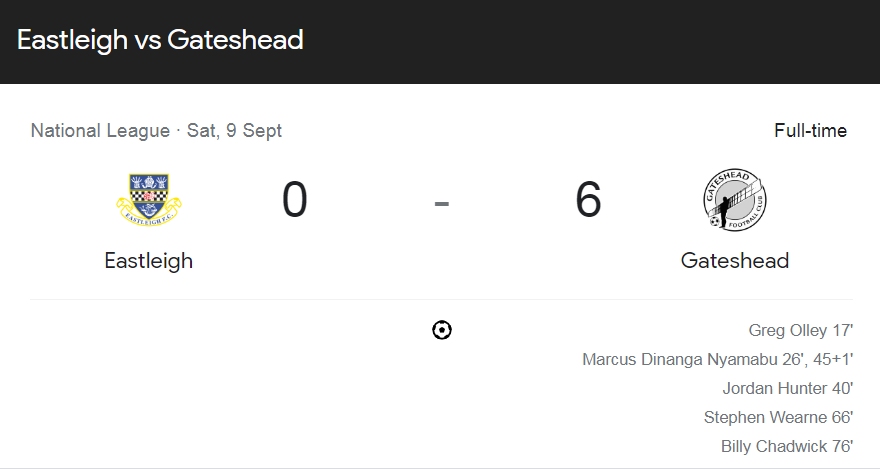 …And breathed an audible sigh of relief when I realised that, though Coastal Command Liberators had dropped dustbins o' doom either side of us, none had detonated sufficiently close to split our pressure hull.
P is for
Portugal 1922
I wonder if Alcock and Brown are as obscure in Portugal as Coutinho and Cabral are in the UK? The first men to fly across the South Atlantic don't have a game dedicated to their epic endeavour yet. However they do have Jorge Rosa's Portugal 1922, a free game-adjacent learn-em-up incorporating some nicely made models and animations.
Q is for
Quick tea card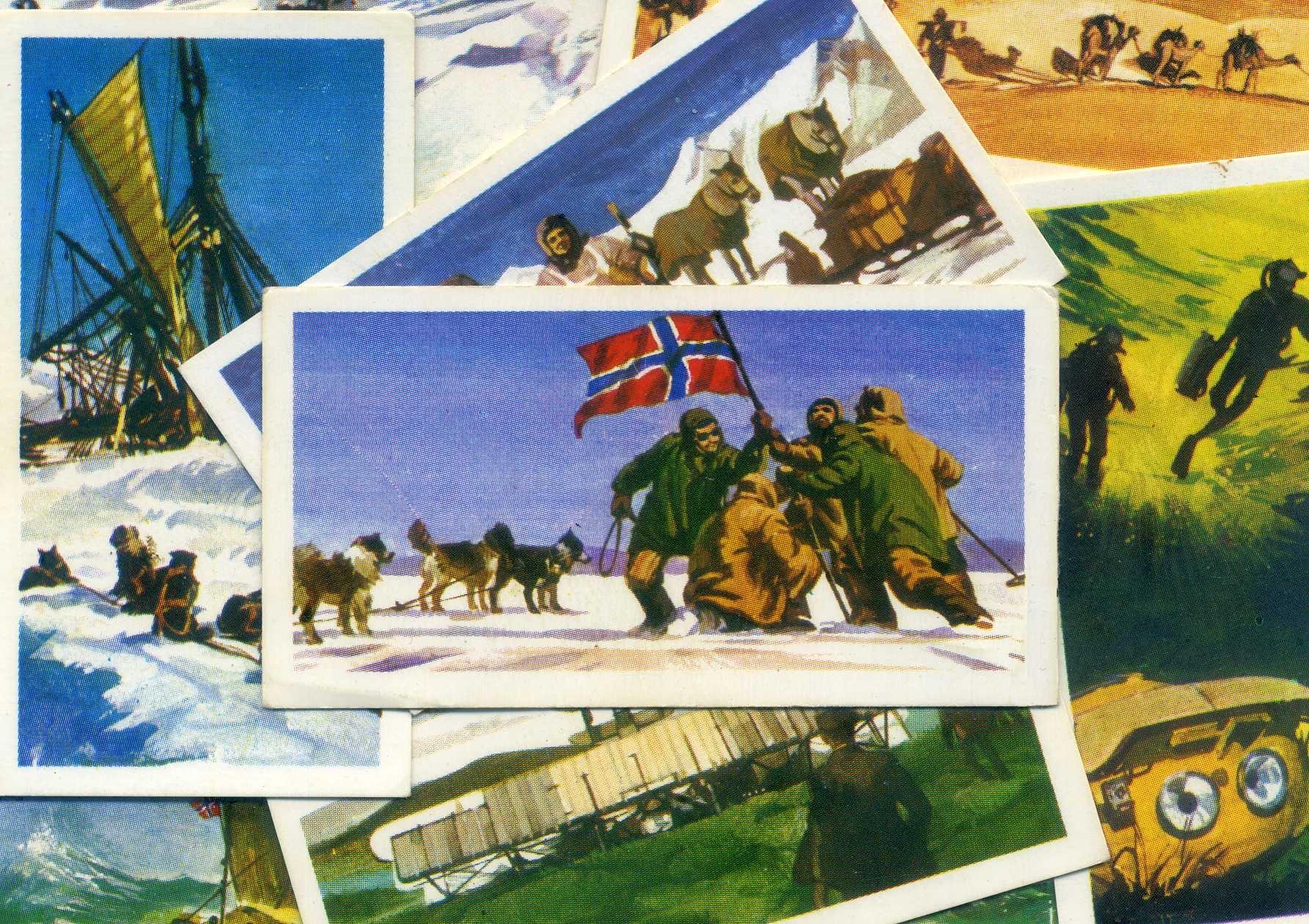 Appropriately, Roald Amundsen appears in Brooke Bond's 1973 set 'Adventurer's & Explorers' a card before his rival Robert Scott shows up. The famous Norwegian pole conqueror was living in a pretty cottage near Oslo at the time of his 1928 disappearance. That cottage, now converted into a museum, can be explored by anyone with a VR headset thanks to super Steam freebie Roald Amundsen's House.
R is for
Rise of the White Sun competition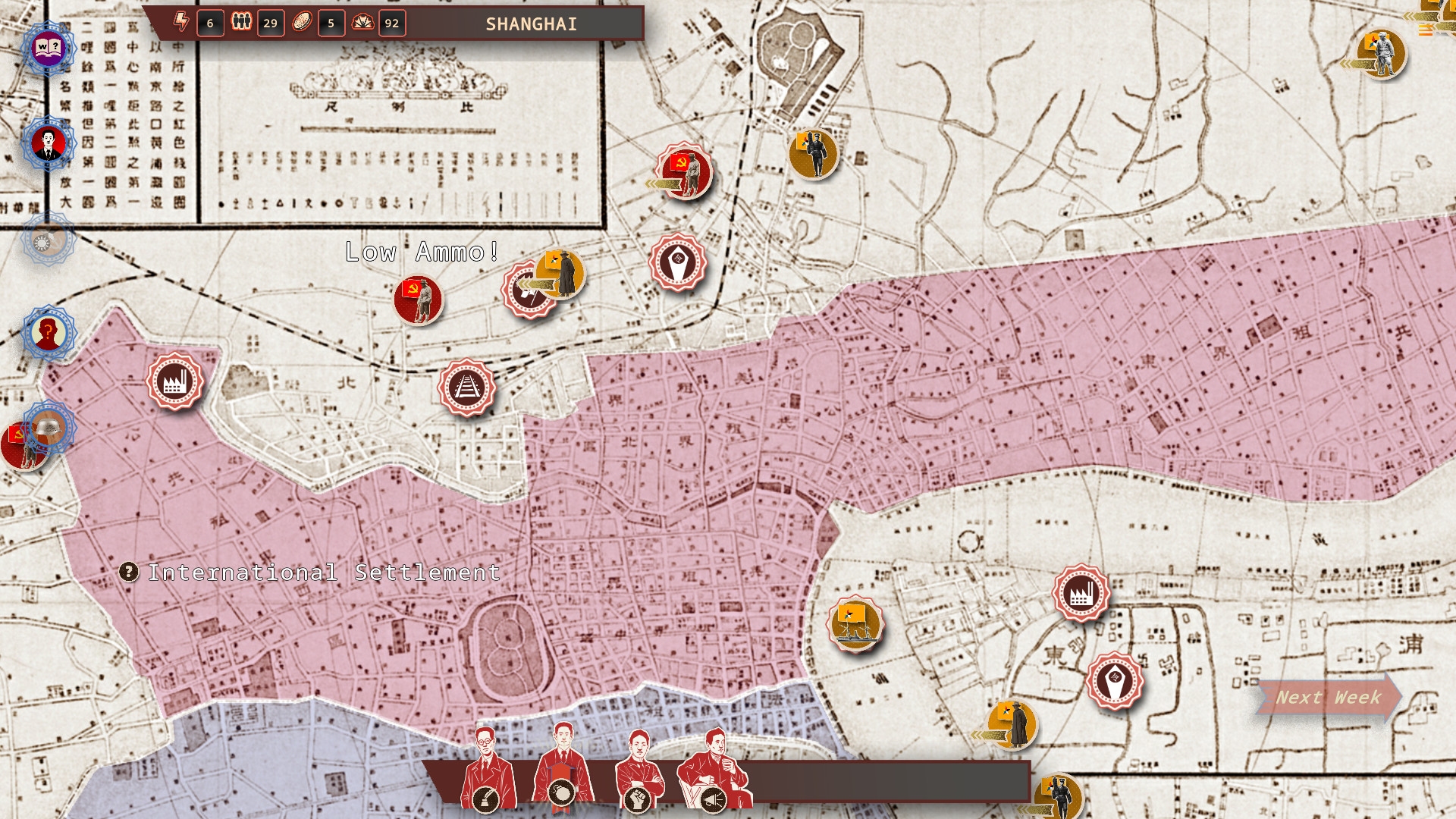 Warlord Era TBS Rise of the White Sun exits Early Access in less than a week. To mark the occasion Maestro Cinetik has given me three Steam activation codes to give away. "Give away!" I snorted "Not on your Nelly! Cornerites expect to work for their freebies". The RotWS screenshot above and this one look, at first glance, identical, but actually aren't. Send me (tim at tallyhocorner.com) a list of the eight differences and I'll put your name into the virtual hat from which I'll pick the code winners on Monday.
(((Competition now over. The codes went to Cornerites with email addresses beginning hs, ri, and dw)))
S is for
Shadow Gambit is Mimimi's swansong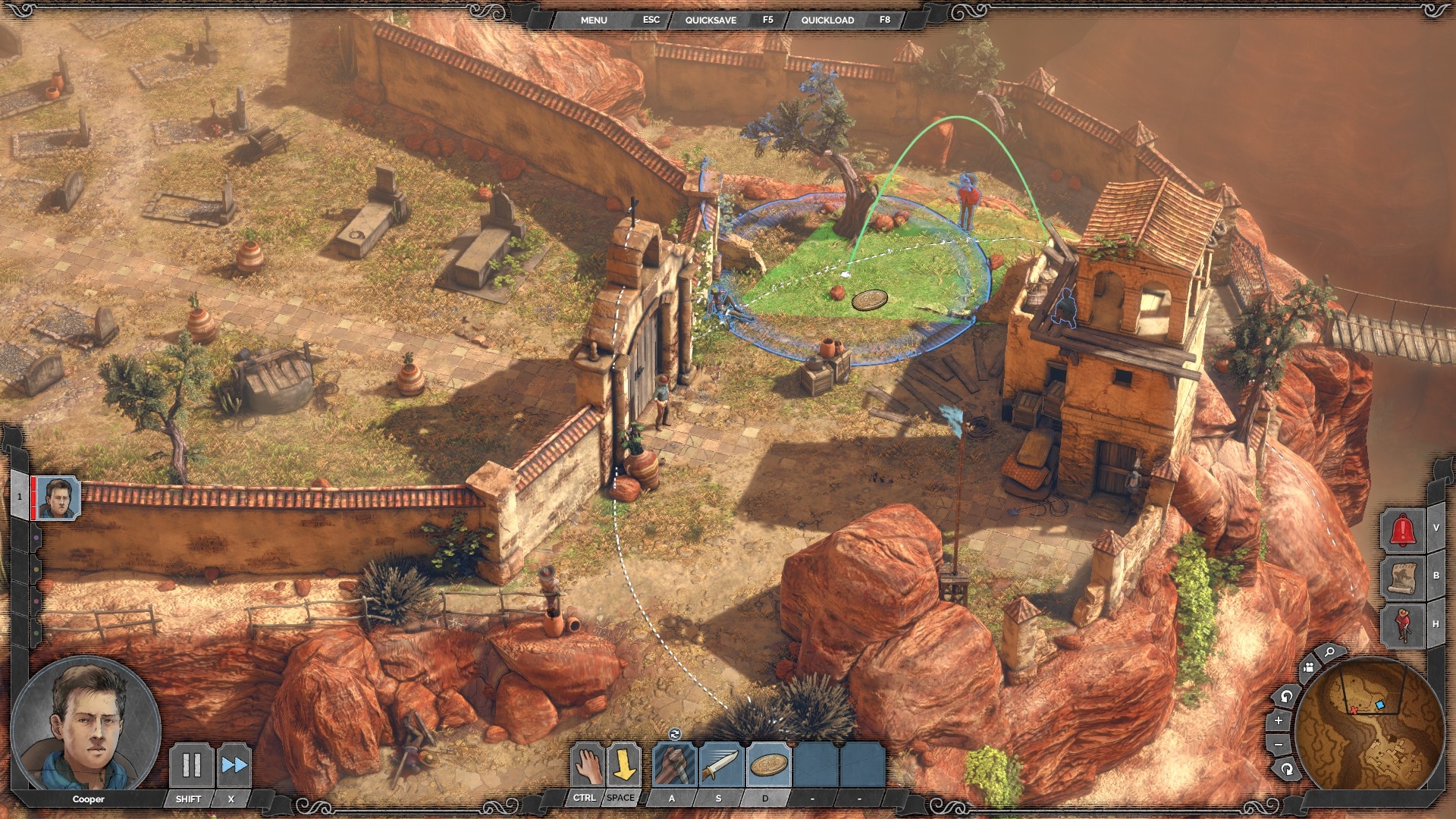 Like many I was saddened to read that Mimimi are calling it a day. Dominik and Johannes cite inadequate revenues and young families as the main reasons they are winding up the studio that gave us the superb Shadow Tactics, brilliant Desperados 3, and adjective-TBC* Shadow Gambit. Grumbling about devs prioritising their kids and partners would be grotesque, but a little bit of me wonders if Mimimi would have earned far more moulah from a Commandos-4-in-all-but-name than a stealth tactics title with undead buccaneers at its core.
* I've not tried it yet.
V is for
Valorous volunteer sought…
…to install and play Glorious Storm's demo, then share their impressions here. The concept – fictional Napoleonic real-time battles sparked by forces colliding on a simple strat map – catches the eye, but the trailer makes the AI look rather wooden.
X is for
Xpect to lose lots of Shermans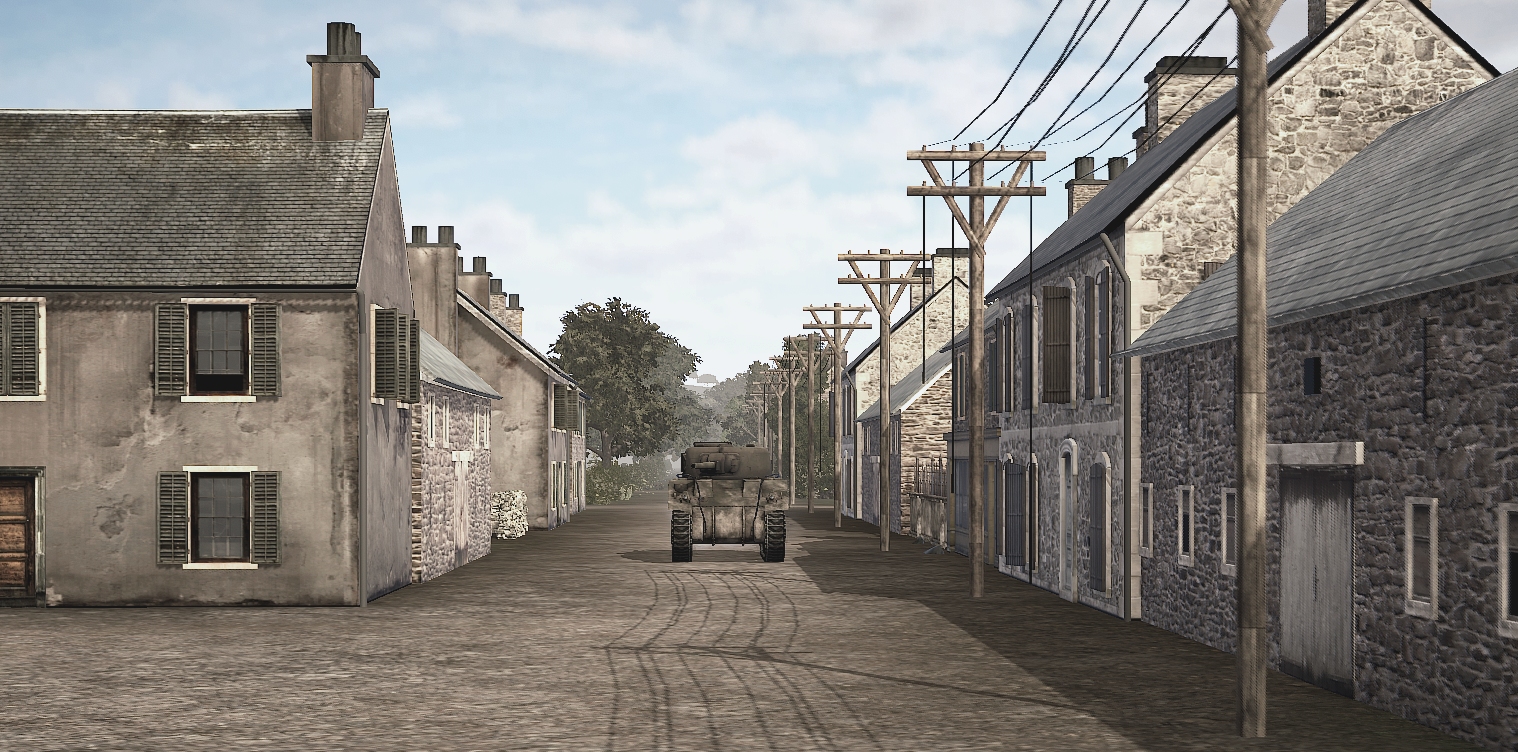 "Brilliant! I am loving it!", "Great fun. More please!", "You have a lifelong customer"… Added at the tail-end of August, The Troop's first campaign seems to have hit the spot. Inspired by the exploits of the decidedly THC 8th Armoured Brigade, it puts the player in command of a "persistent battlegroup of units that improve in ability as they gain experience". The real 8th Armoured Brigade faced seriously stiff opposition in Normandy (During 25 days of combat they KOed around 86 German tanks and SPGs at a cost of 124 of their own tanks), and, from what I hear, the campaign isn't afraid of reflecting this.