If there was a Hundred-style win predictor at the bottom of the above screenshot, I reckon the red German section of the bar would be at least 50% longer than the blue Soviet one. Outnumbered 3 to 2 (3 to 1 if you're counting turrets) the Soviet team will need plenty of guile and luck in coming turns to level the slaying field.
There are no signs of that luck during minute six. This turn both the IS-2 and SU-100 fall foul of Combat Mission: Red Thunder's occasionally frustrating/unpredictable pathfinding routines.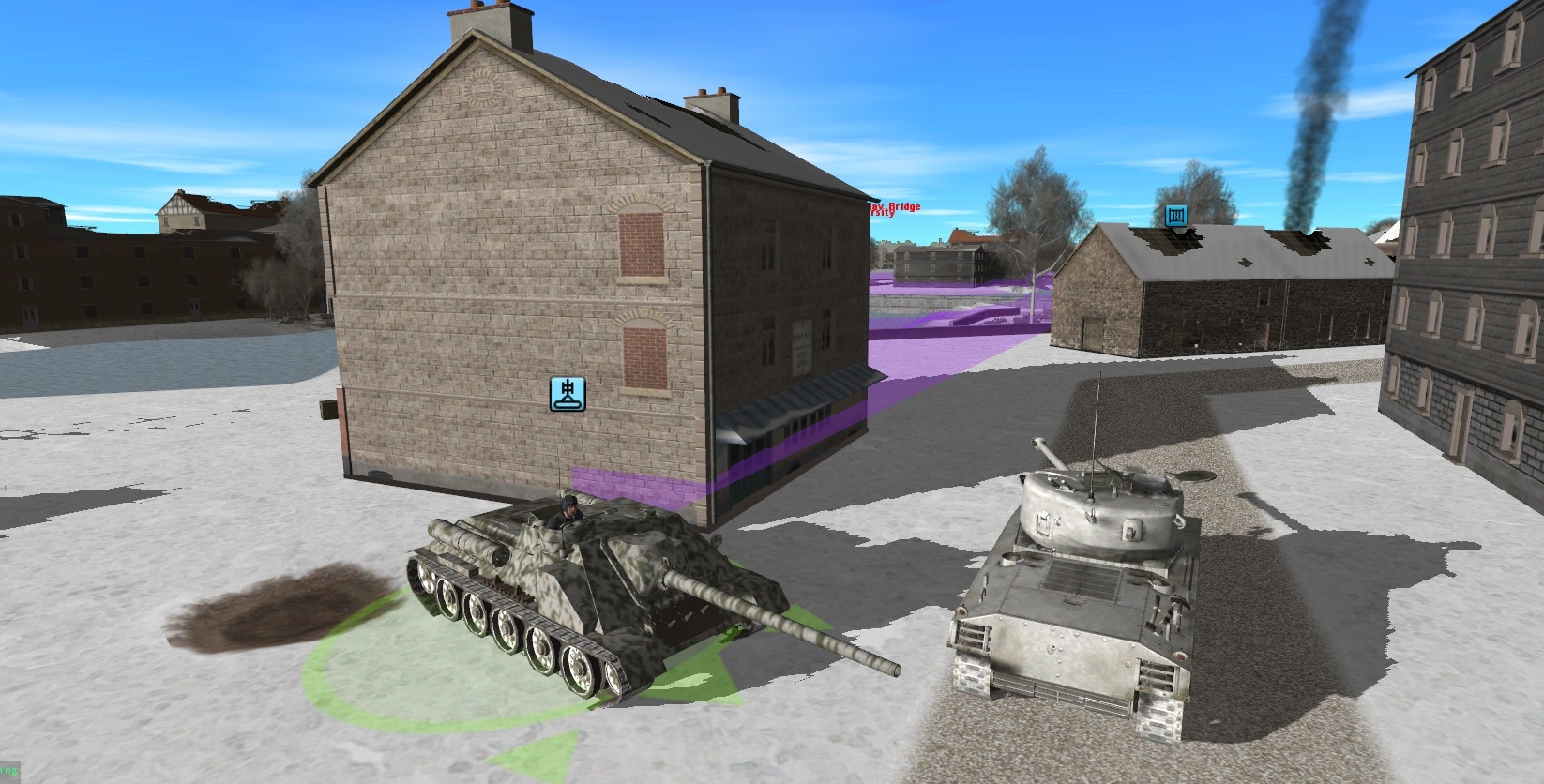 The IS-2 gets into an awful pickle navigating the western end of North Bridge, and the Soviet TD decides to ignore the last of its waypoints and cover orders, possibly due to the proximity of the Sherman wreck. Fortunately for Fishbreath, the Comment Commander overseeing the IS-2, and copperbottom, the recently-hitched SU-100 shepherd, although the problems delay, they don't endanger.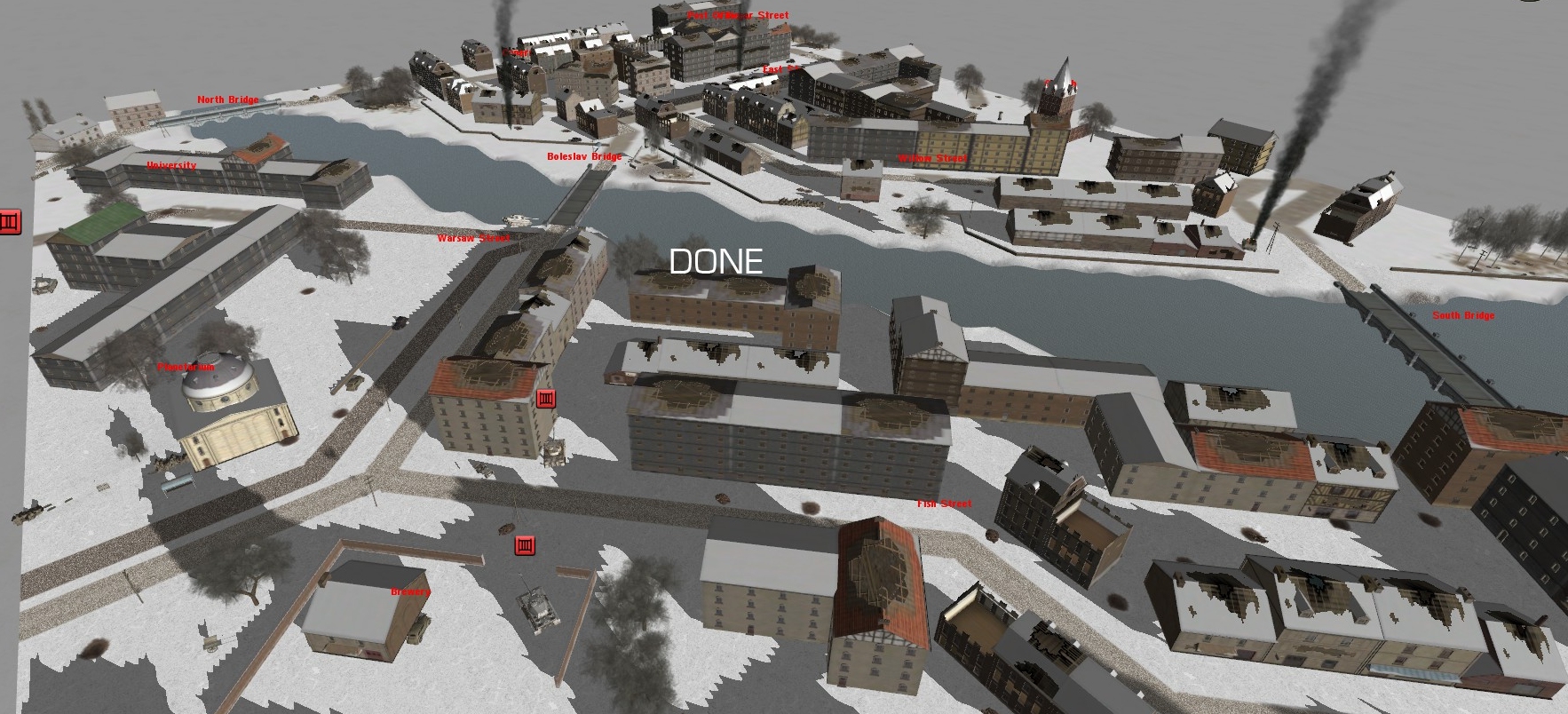 While the Red Army sewer shakers are fannying about, the Panther is sitting tight, and the Tiger and the King Tiger are converging on the brewery. When the clock stops, both of the restless felines are still in motion.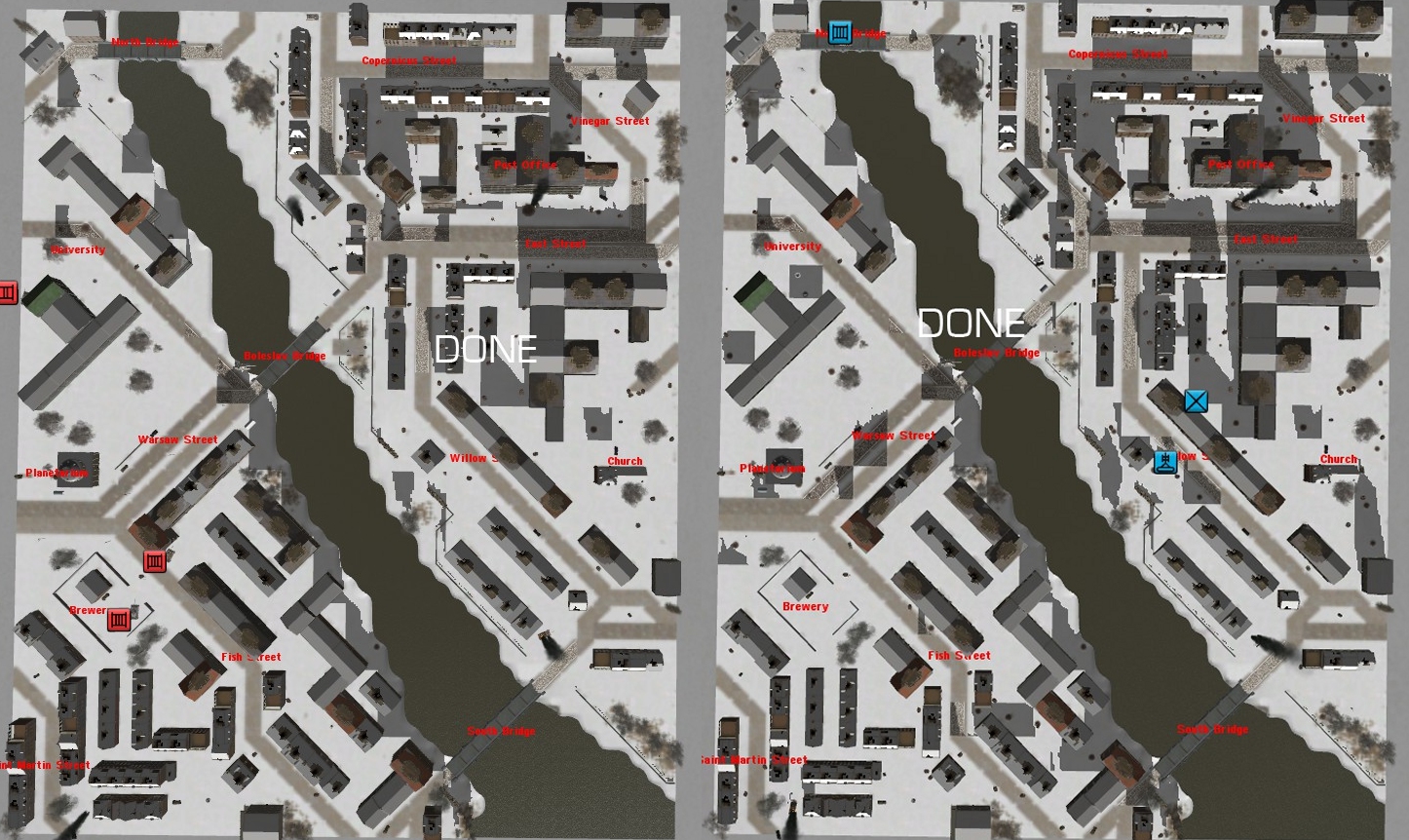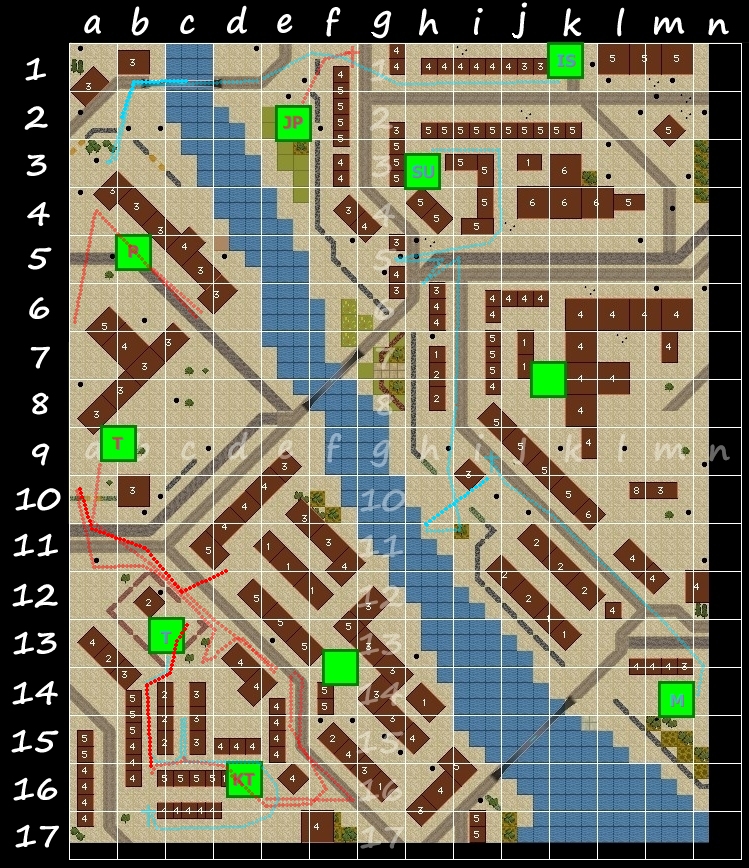 ^ Rough guide to unit movement
(Next order deadline: Thursday evening, GMT)