Last night I paced the Bismarck's bridge as she swapped broadsides with The Mighty Hood. I endured Swordfish attacks, and braved mountainous seas in the Denmark Strait. I watched the plucky Prinz Eugen vanish beneath the waves achingly close to the safe haven of Brest.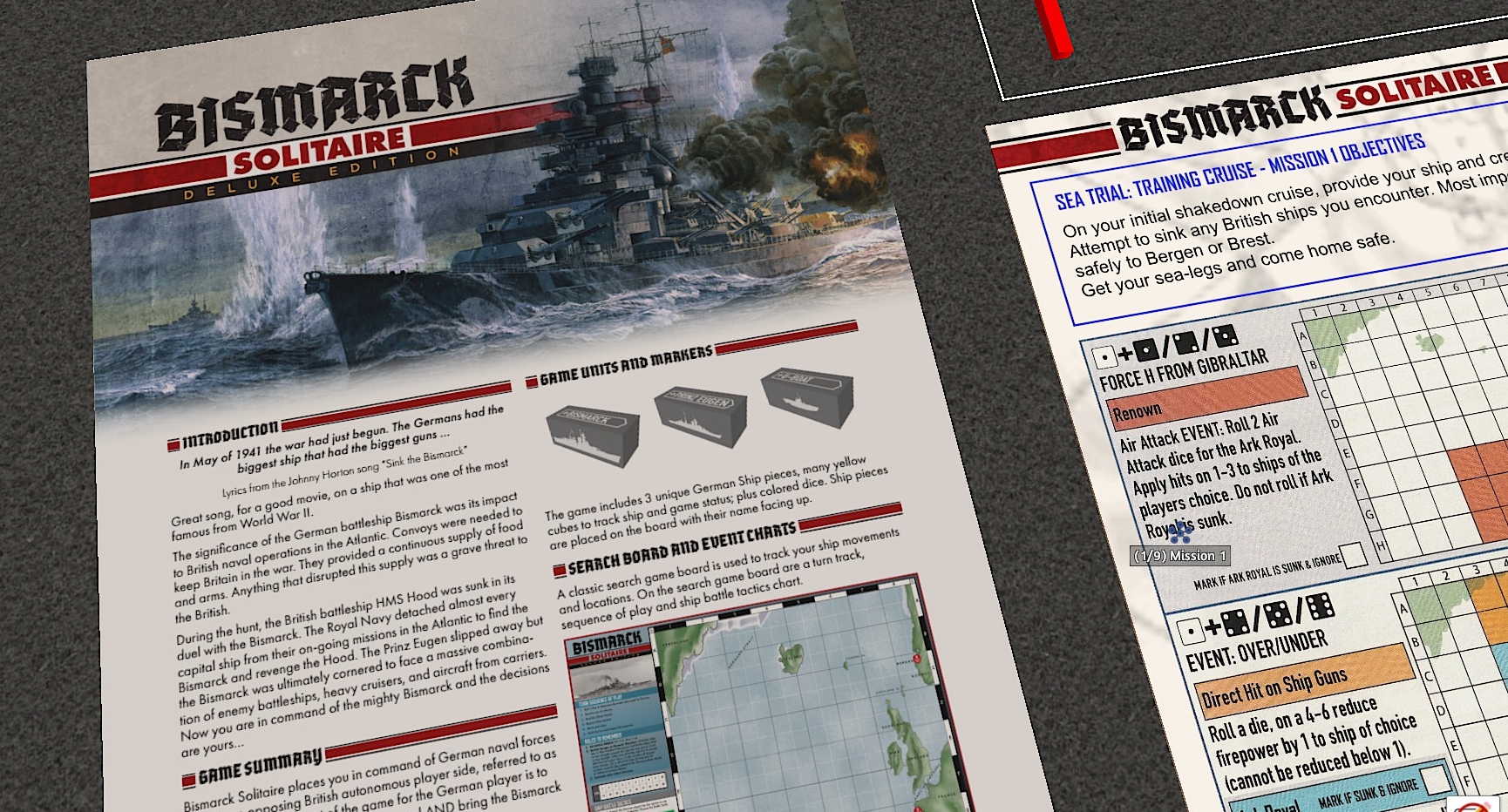 If you want a cardboard copy of Bismarck Solitaire, a fast-playing, easy-to-grasp naval wargame designed for solo play, you'll need to shell out around twenty quid. If you're content to play it on your PC and own the splendid Tabletop Simulator, there's no entrance fee.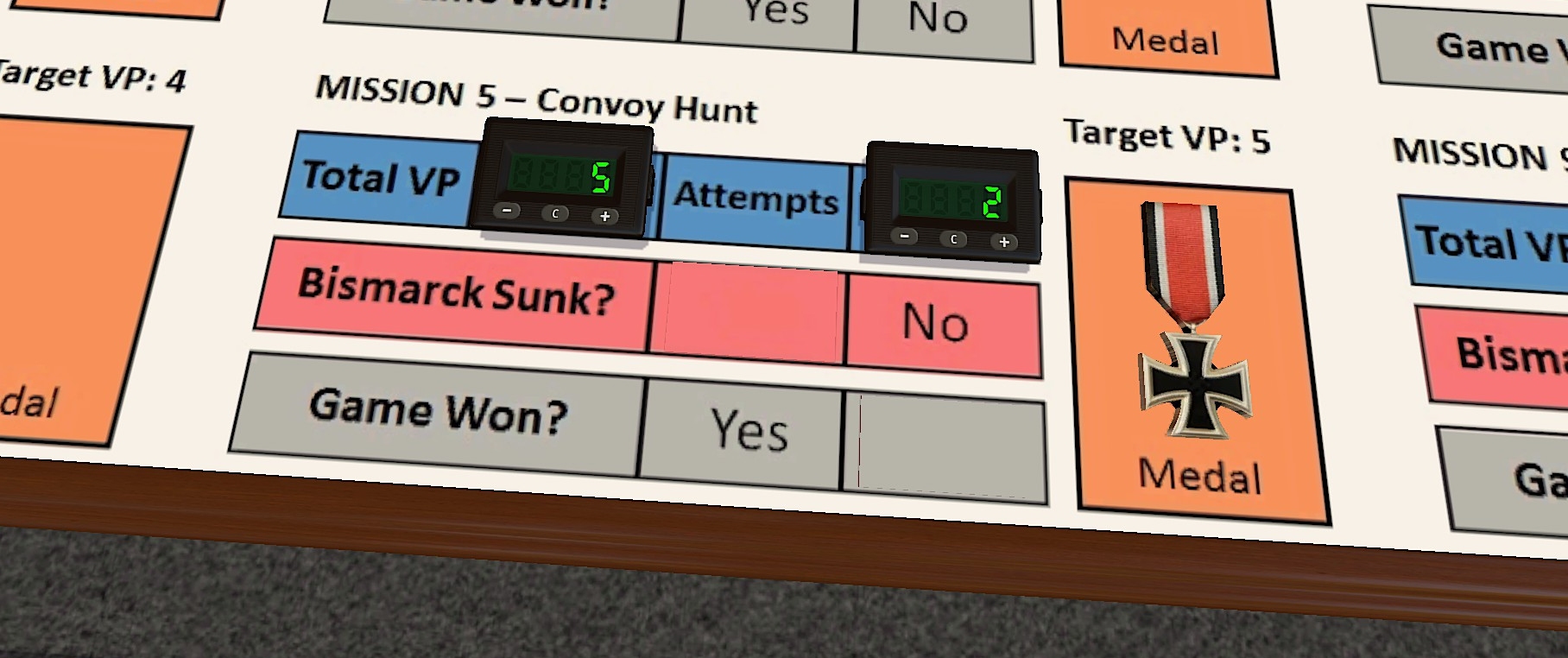 Released last month, Max Eisert's TS module makes learning and playing Bismarck Solitaire ridiculously easy. Once you've perused the seven-page manual (or watched the video embedded below) and tapped a number key to select one of the game's nine scenarios, you're ready to go.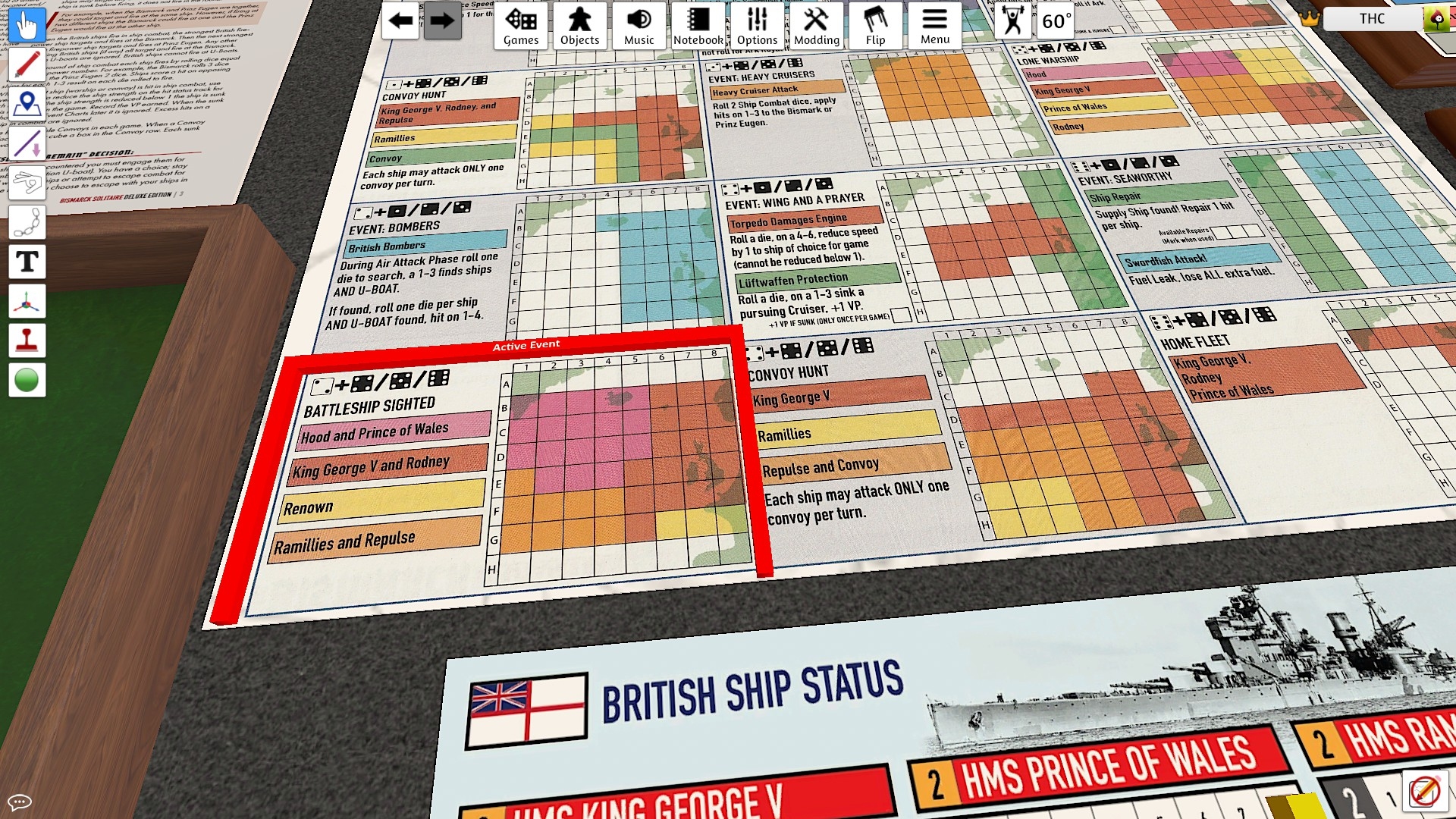 Every turn begins with a crucial randomly generated event. Because each event only effects certain grid squares on the board and these areas are clearly displayed on a tabletop crib sheet, by choosing to operate in particular areas and following carefully considered courses, the player, can, to some extent, shape their own destiny.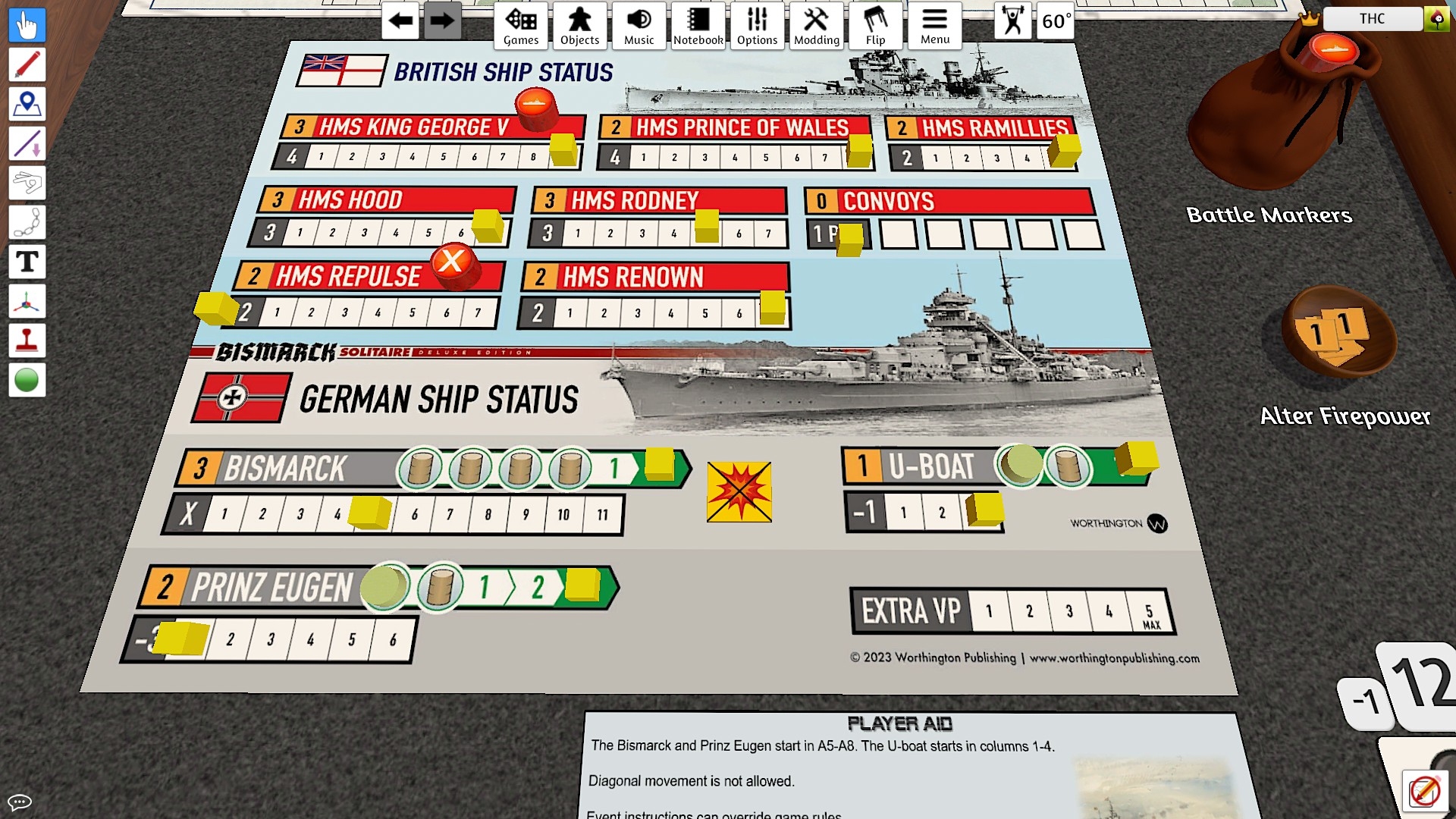 The Allied convoys that ply the Atlantic are easy pickings for the three Kriegsmarine units (Bismarck, Prinz Eugen, and a U-boat) under your control, but to reach the zones they traverse you must risk encounters with a number of formidable British warships and taskforces.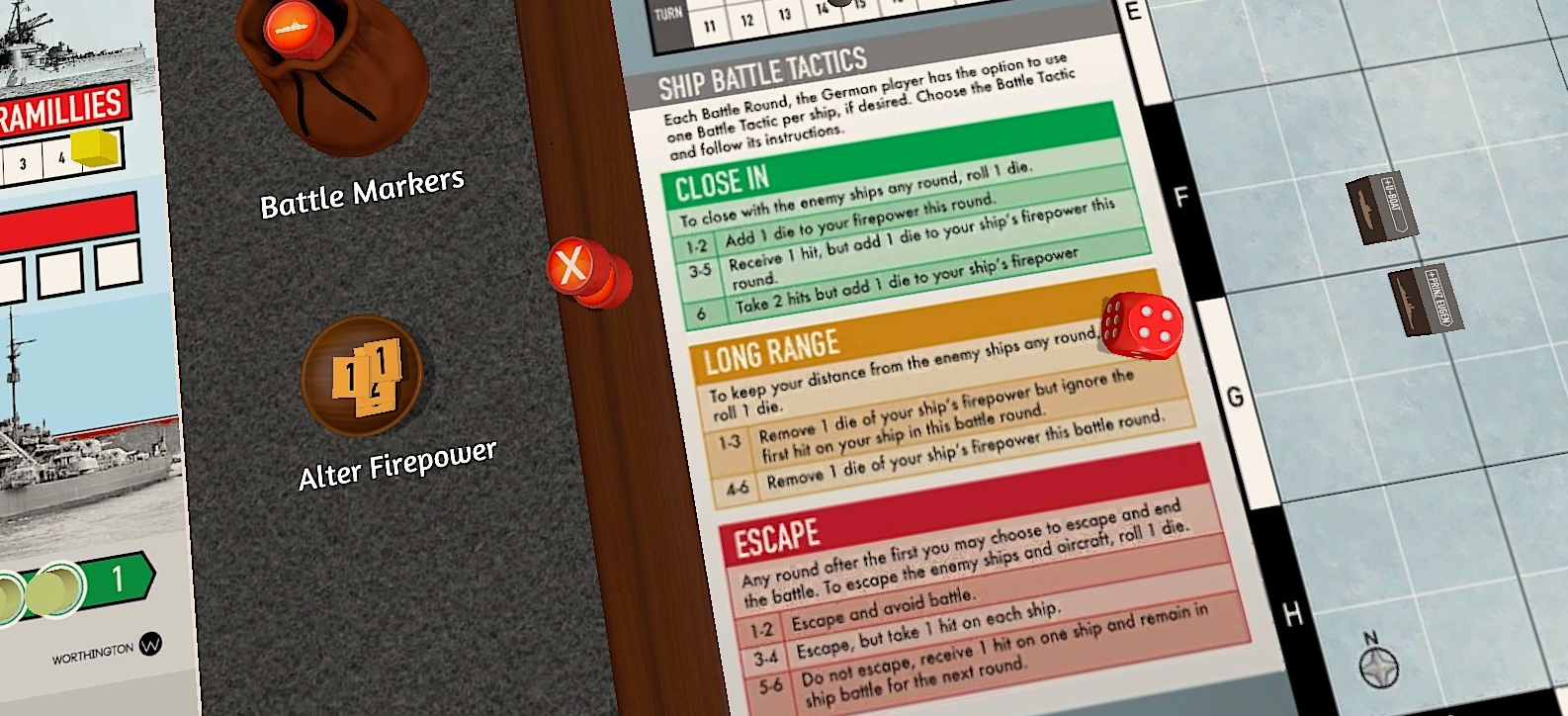 When you find yourself in a shaded chart square at the start of a turn and the linked event indicates the presence of one or more enemy surface vessels, the game's simple yet engaging combat system comes into play. Do you want to flee? Do you wish to try and close the distance between you and the target or attempt to take advantage of your superior gun range? There are various ways to handle scraps.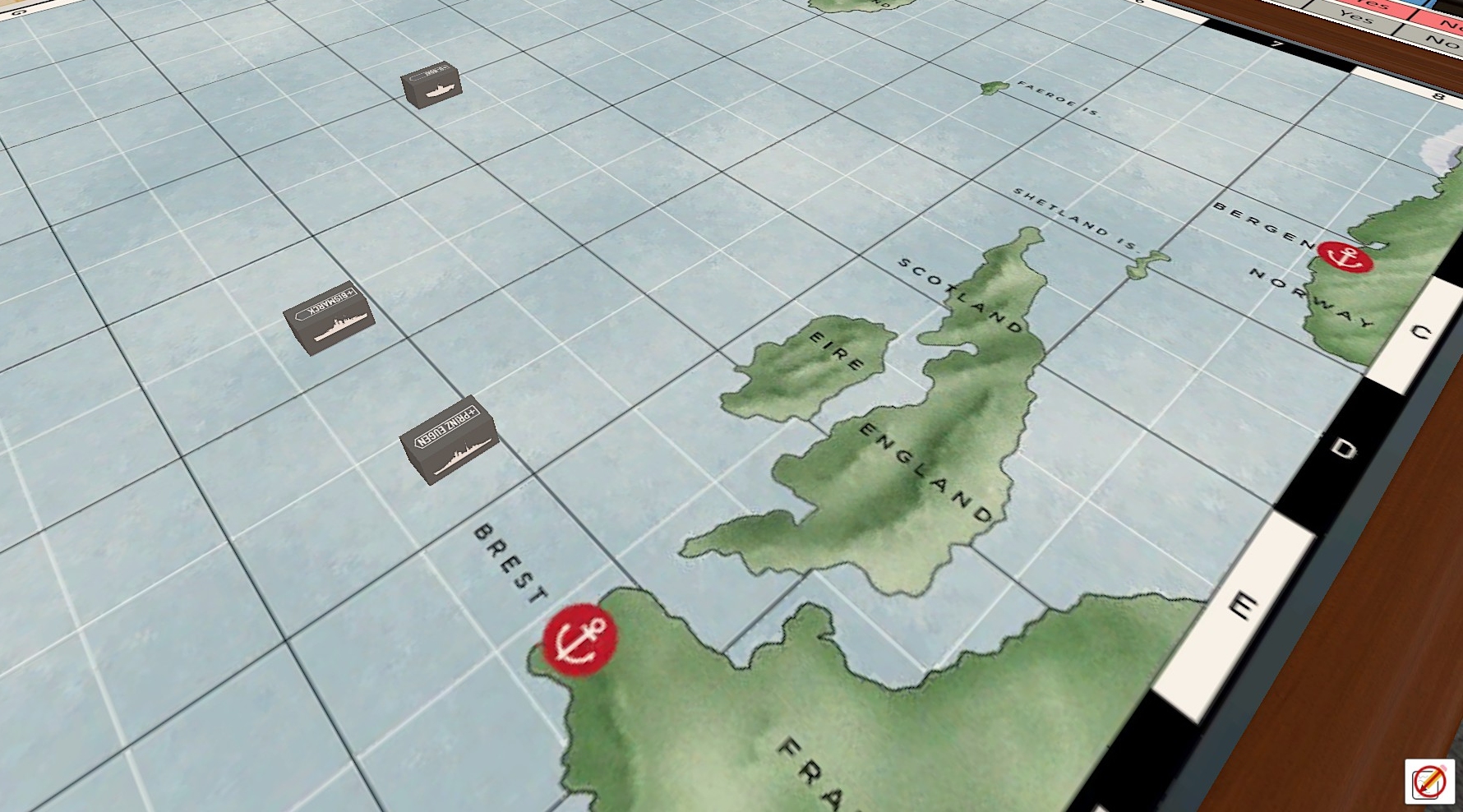 Although damage is crudely modelled (vessels have hitpoints), the decision-spiced fuel, attack, and escape mechanics (Allied ships will also try to skedaddle it if they don't like the odds) and the knowledge that you must get back to Brest or Bergen with the requisite number of Victory Points under your belt armour to win a mission, ensure games regularly bring to mind the real Operation Rheinübung.