This week's handmade co-op puzzle won't defox itself. If you're a dab hand at quizzes, lateral thinking, and search engine sleuthing, why not help out.
Roman is feeling nostalgic*. ID the collage theme and explain the presence of all thirteen components to complete the defox.
* The very first foxers were collages.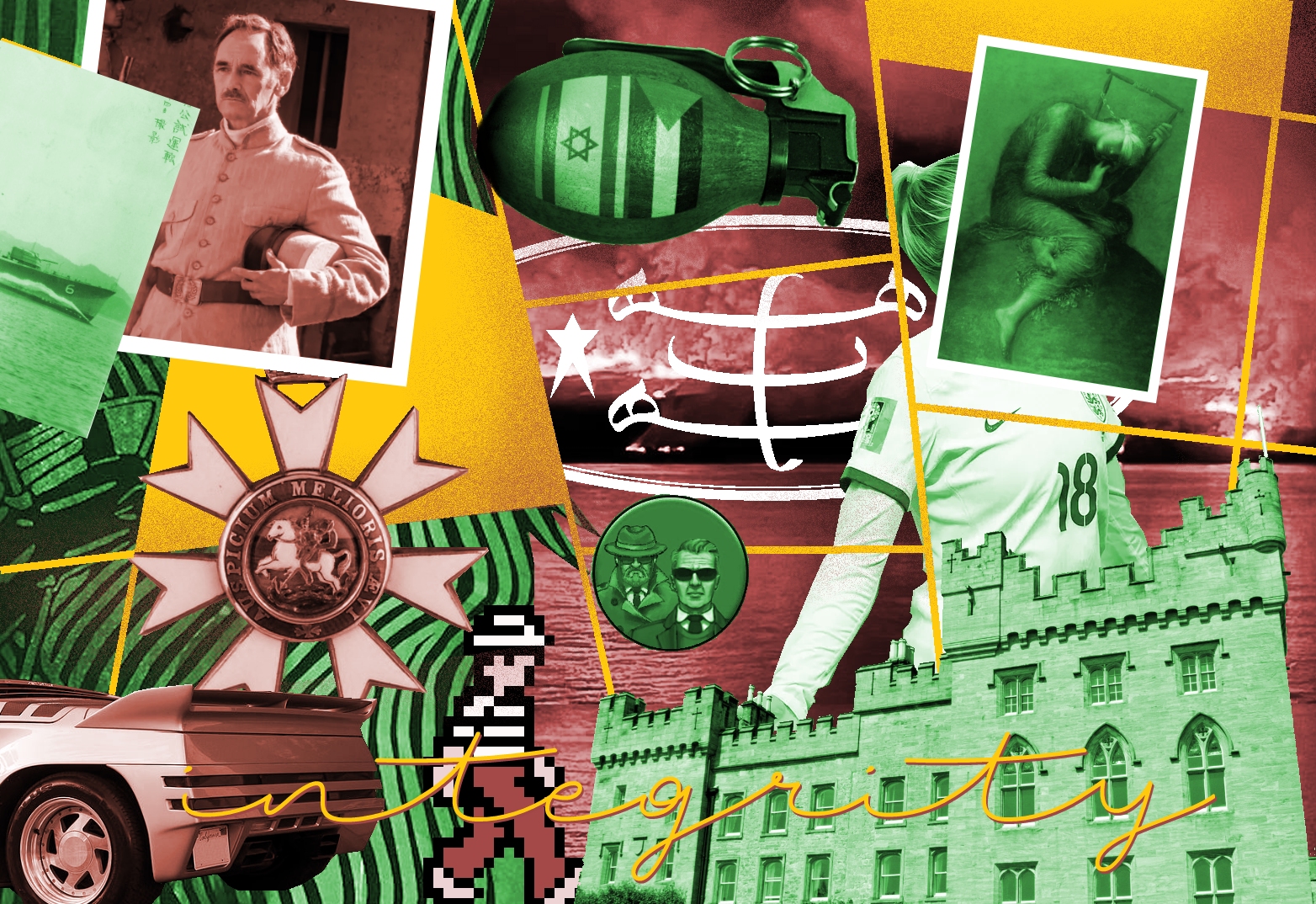 * * *
SOLUTIONS
Last week's geofoxer theme: Tintin (defoxed by Zwack23)

a. Flight 714 (Nutfield, Phlebas)
b. General Alcazar (Nutfield)
c. The Crab with the Golden Claws (Phlebas)
d. Cuthbert Calculus (ylla, Zwack23)
e. Captain Haddock (Aergistal)
f. Red Rackham's Treasure (Nutfield)
g. The Blue Lotus (Zwack23)
h. Loch Lomond whisky (Zwack23, Nutfield)
i. Destination Moon/Explorers on the Moon (Electric Dragon, Zwack23)
j. Mil Mi-1 (Nutfield, Phlebas)
k. Snowy (Nutfield, Electric Dragon, Phlebas)
l. The Shooting Star (Aergistal)