In this year's play-by-comment Combat Mission game, the volunteer order issuers aren't fighting a synthetic foe, they're fighting each other. It's January 1945. After a night of confused combat in a foggy/frozen Silesian city, four Soviet and four German AFV crews wake to find the fog gone and the frontline indiscernible. The next thirty minutes of armoured cat and mouse will decide which side goes down in history as The Lions of Lodowice.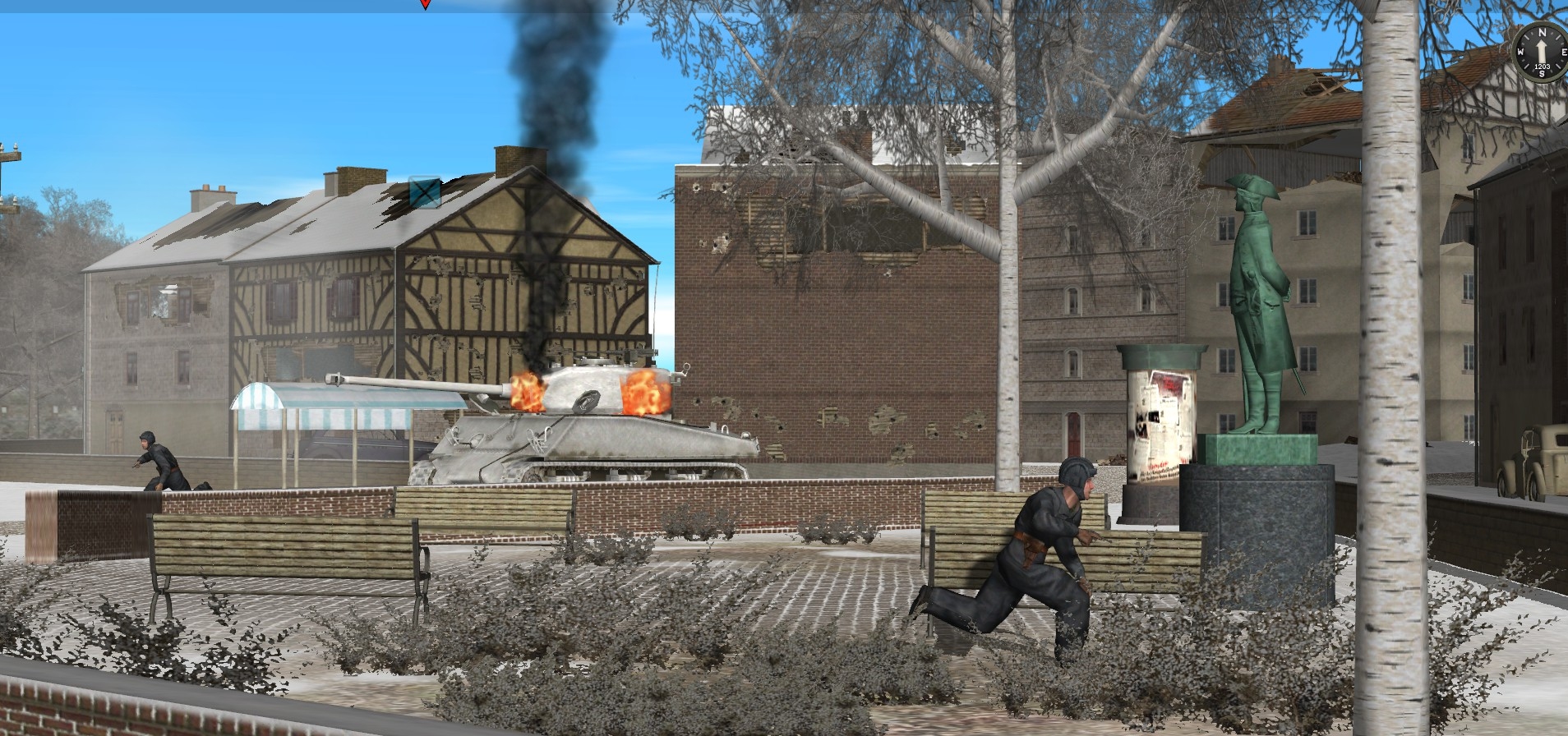 Combat Mission: Red Thunder isn't designed for play-by-comment gaming or turnbased team deathmatch so, be warned, some suspension of disbelief will be required over the next few weeks.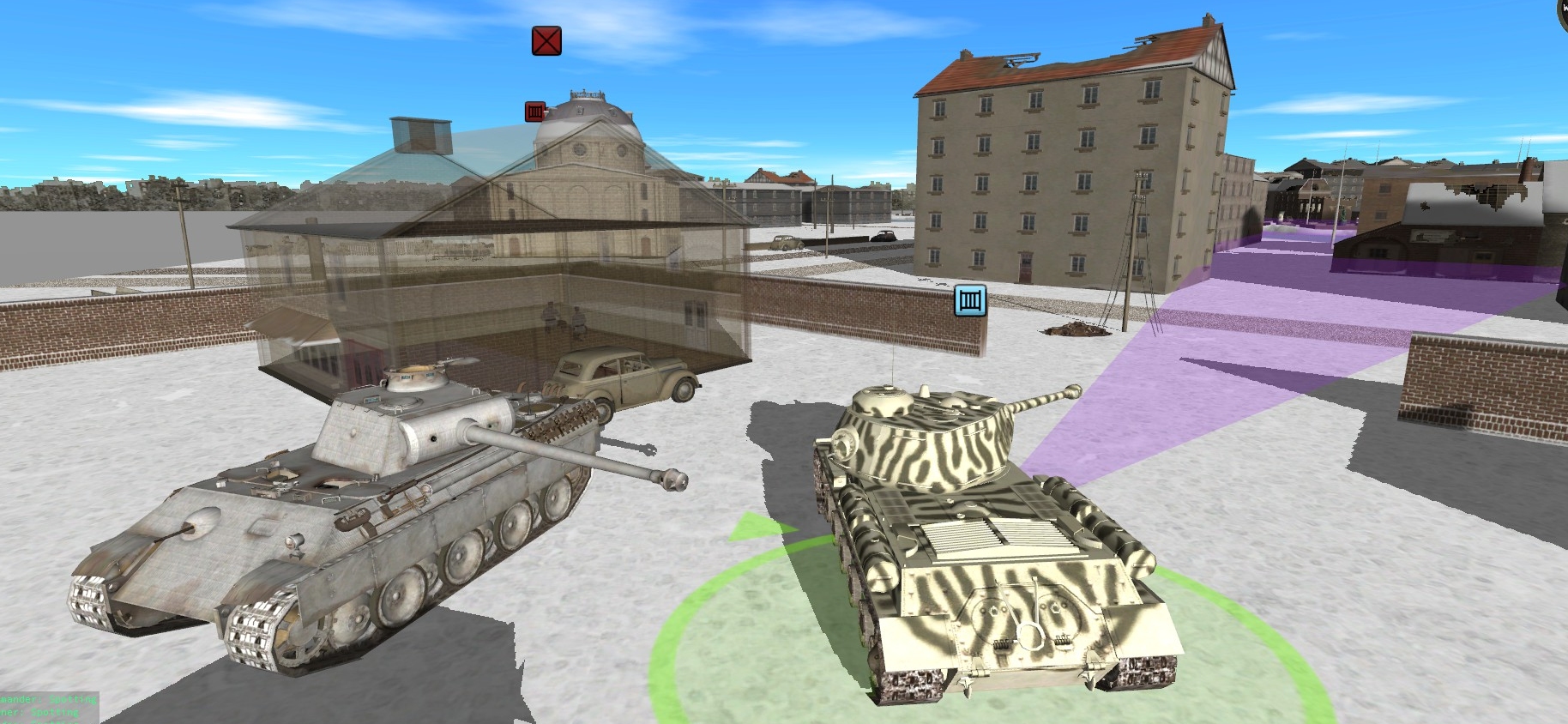 Thanks to the Po-2 and the Storch circling overhead, at the start of each turn both sides will know exactly where their opponent's vehicles are. What they won't know, of course, is what those vehicles are going to do during the next sixty seconds of non-intervention WEGO action.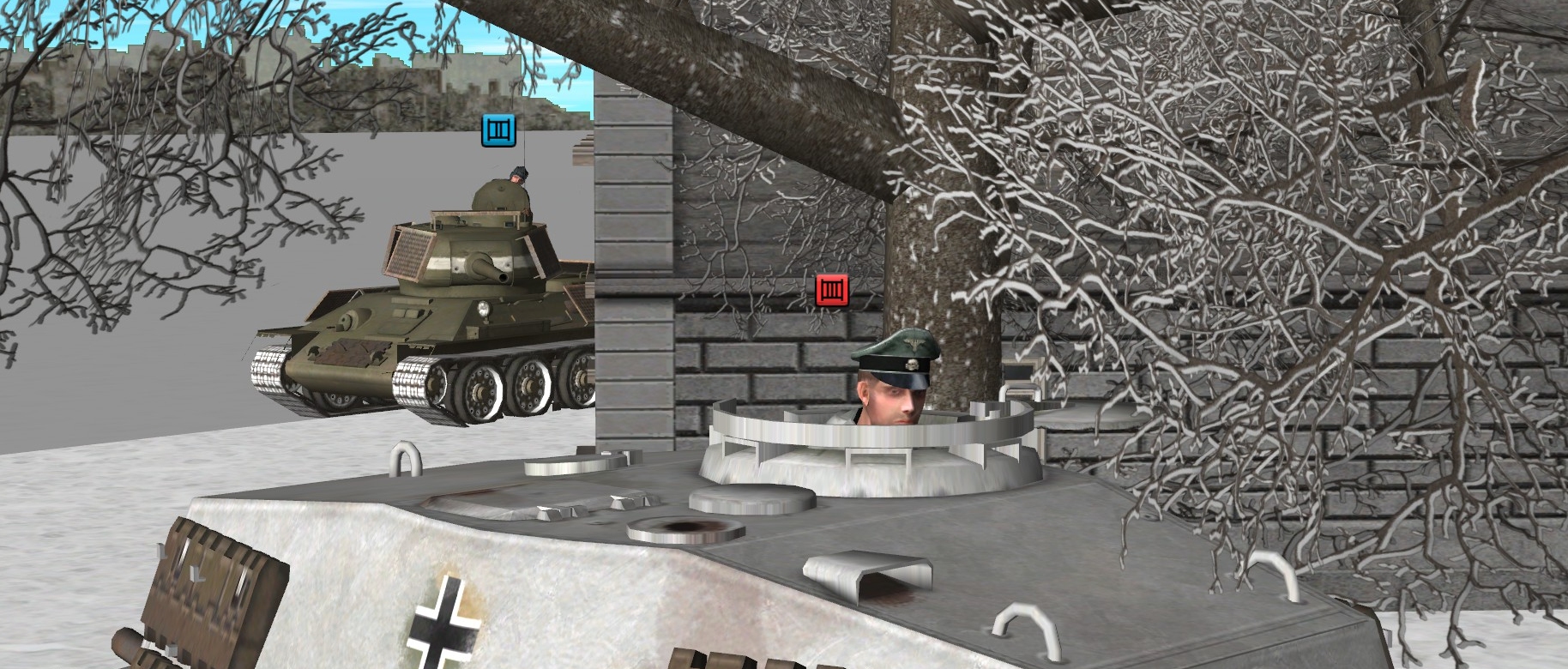 Because each side will get to discuss tactics and issue orders in their own password-protected mess rooms, surprises should be possible. And, hopefully, random starting positions and commander traits (see on) will inject additional uncertainty into proceedings.
The eight cobble grazers…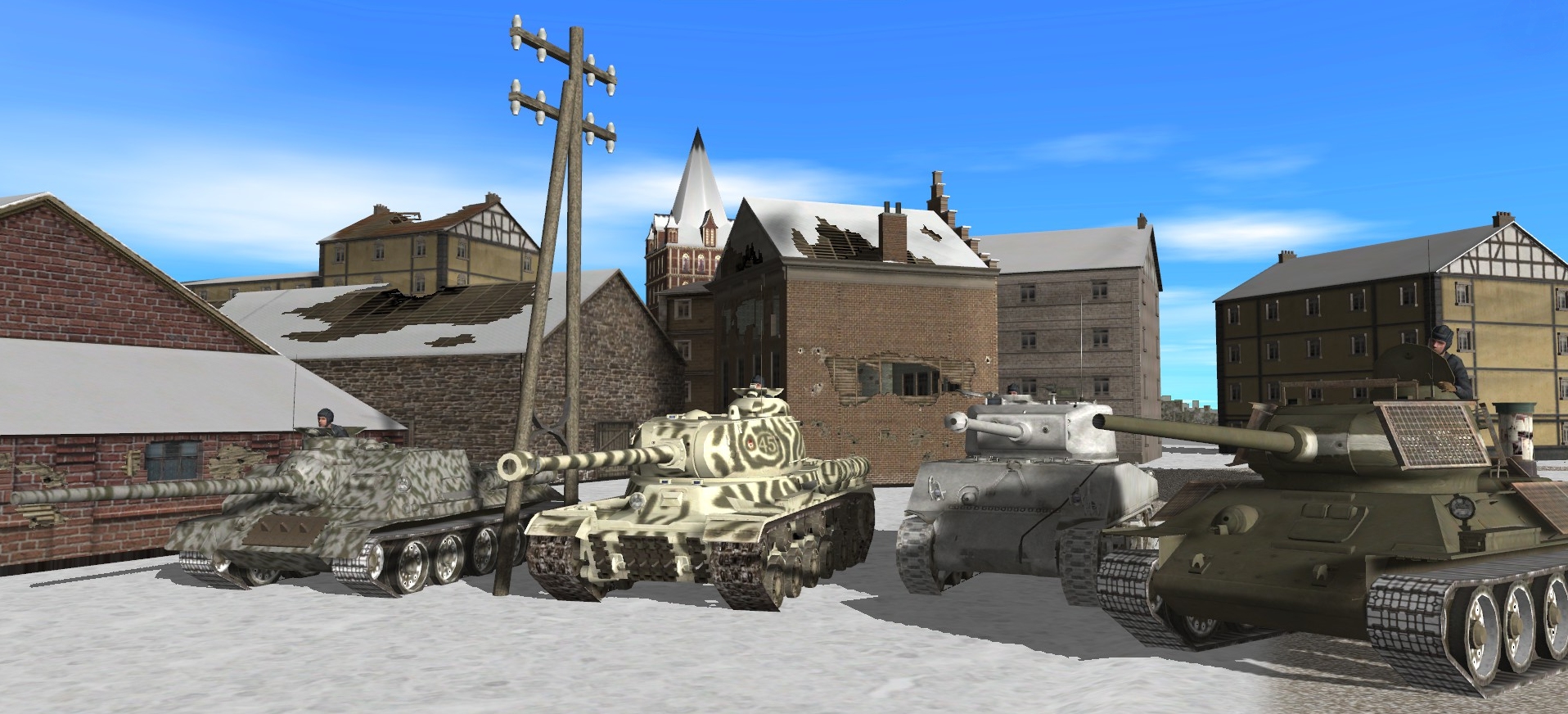 SOVIET: SU-100*, IS-2*, M4A2(76)W, and  T-34-85.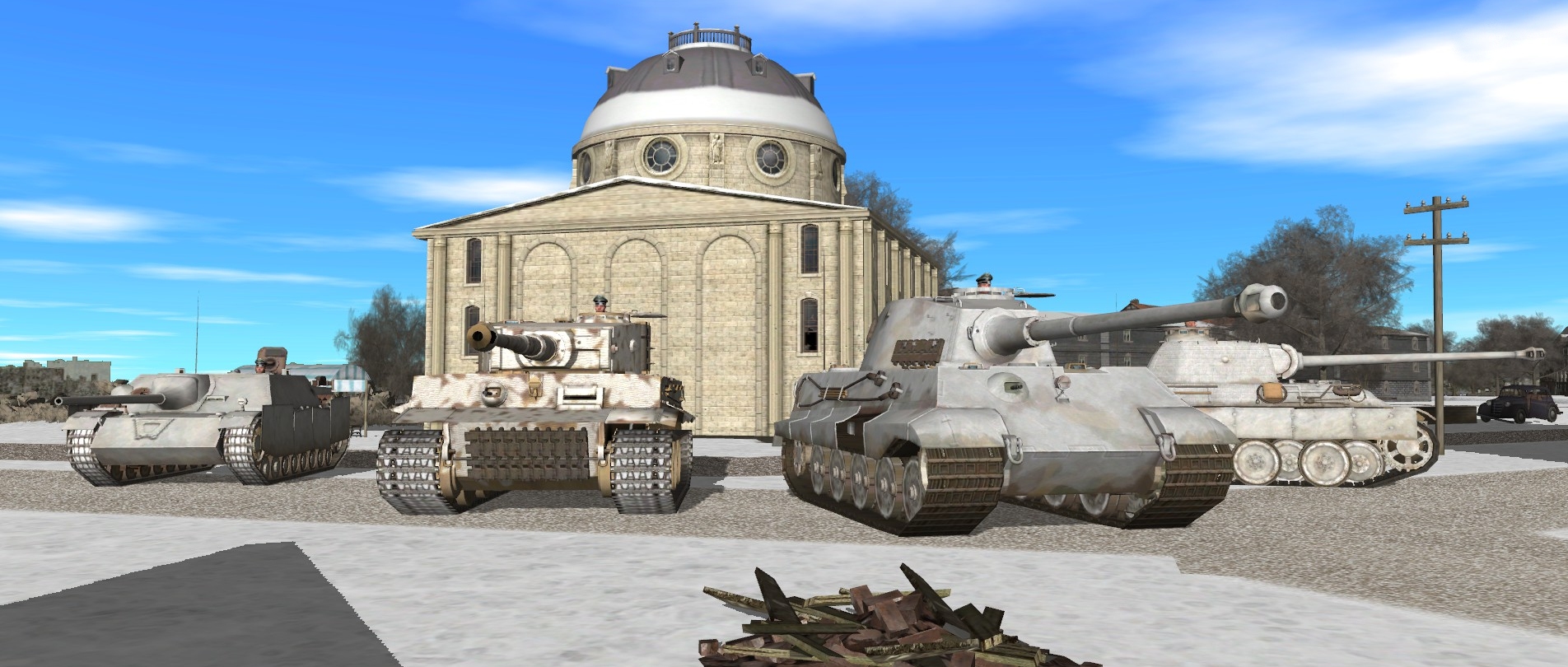 GERMAN: Jagdpanzer IV*, Tiger, King Tiger*, and Panther.
…will be assigned on a first-come, first-served basis (In order to operate one of the starred machines you must be an airlifter – one of the splendid individuals whose monthly subscriptions keep Tally-Ho Corner going). Stake a claim by posting a comment below along the lines of "I'd like to control the Tiger for the duration of the battle."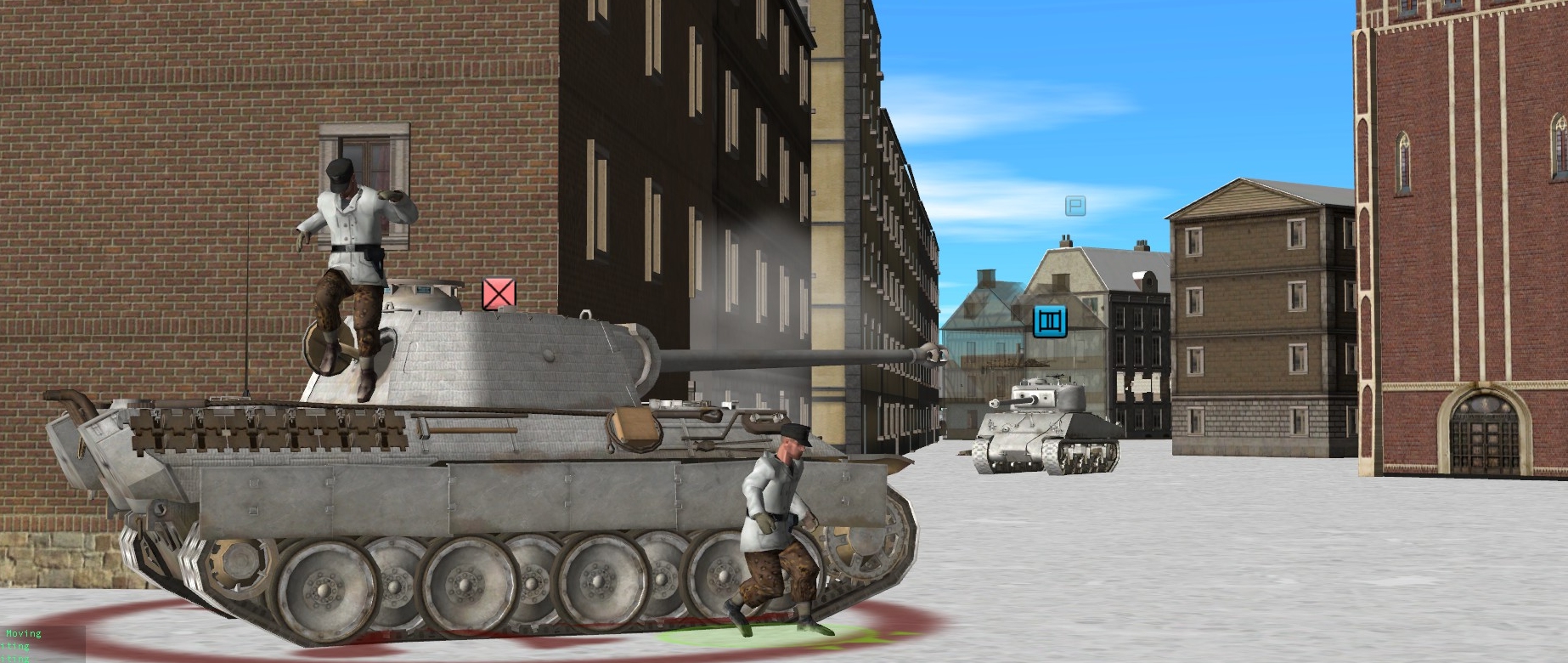 When choosing a ride you also need to provide a previously unselected number between 1 and 10 (this randomly determines your starting spot) and a previously unselected letter between A and J (your 'trait'). 'Traits' are a THC house rule. They come in ten different forms, shouldn't be disclosed to the enemy, and will either restrict or enhance your options in the fighting to come.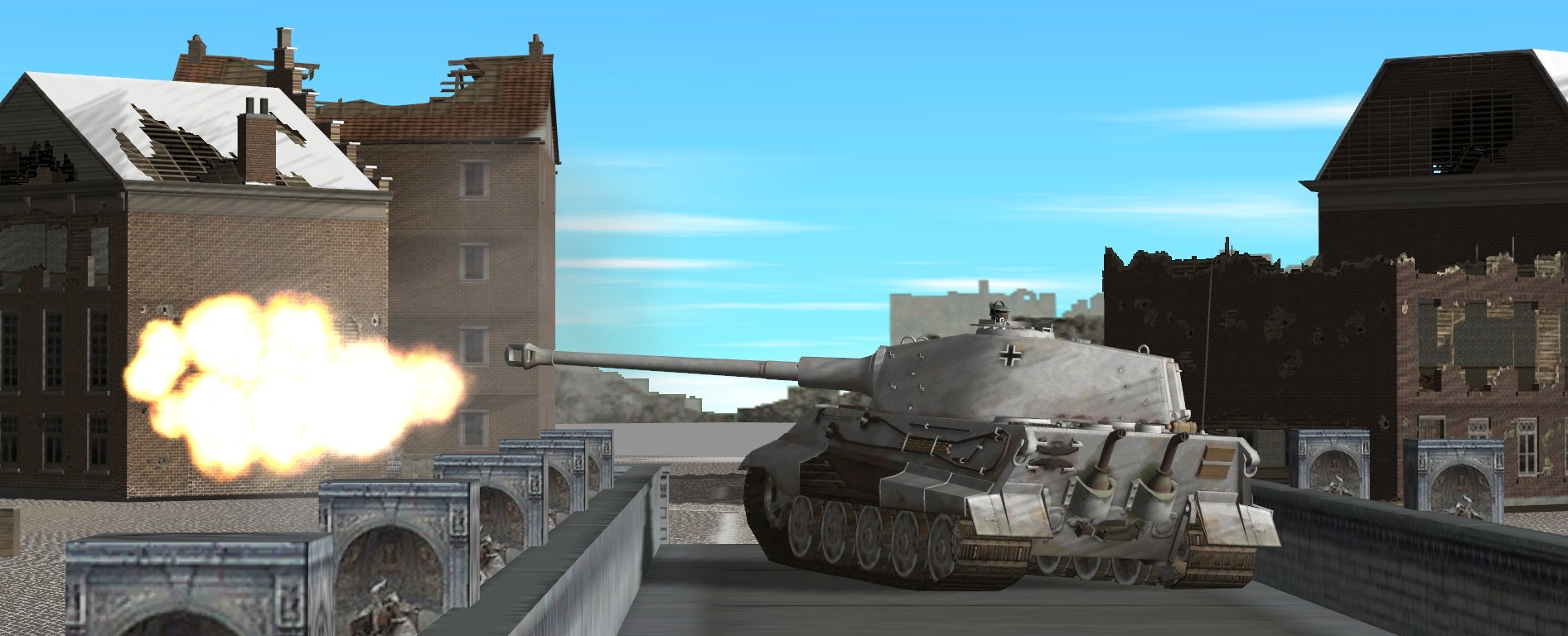 Once all angry houses have been claimed, I will inform the lucky eight players of their starting squares and traits, and provide them with links and passwords to their team's 'mess room'. Teams will then be in a position to discuss and issue their first batch of orders. The rate at which the game advances will depend on how much work I have on, and how quickly the participants (who must be willing to oversee their unit for the entirety of the scrap) make decisions. Expect, at the very least, one turn report per week.
What can I tell you about central Lodowice that this map…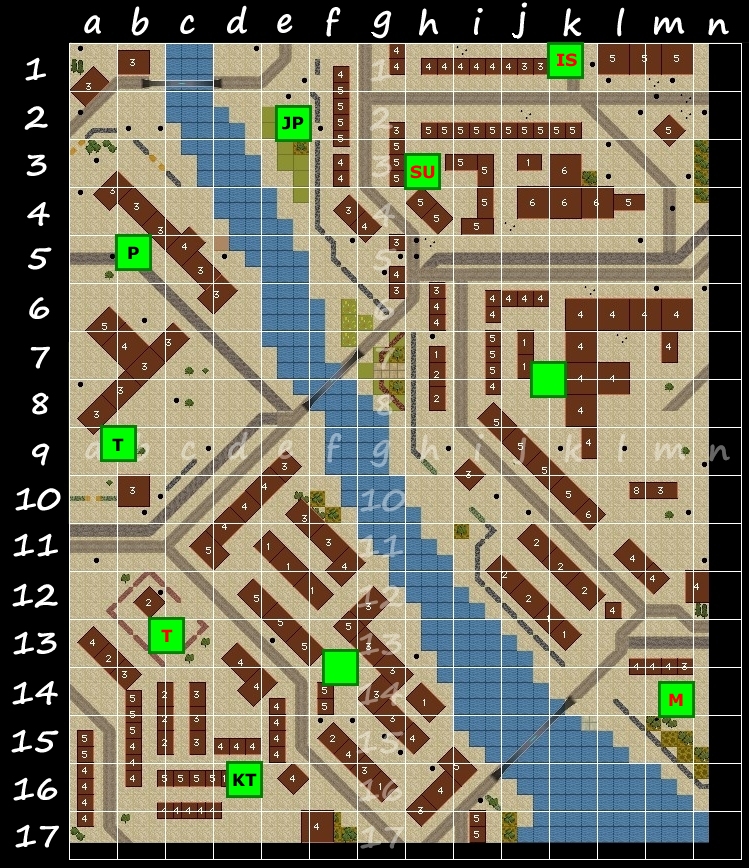 (green squares = possible starting spots)
…and this image…

…don't reveal?
Not much. Divided by the Vistula, and crowded with structures, the battlefield is flat and approximately 310m by 400m.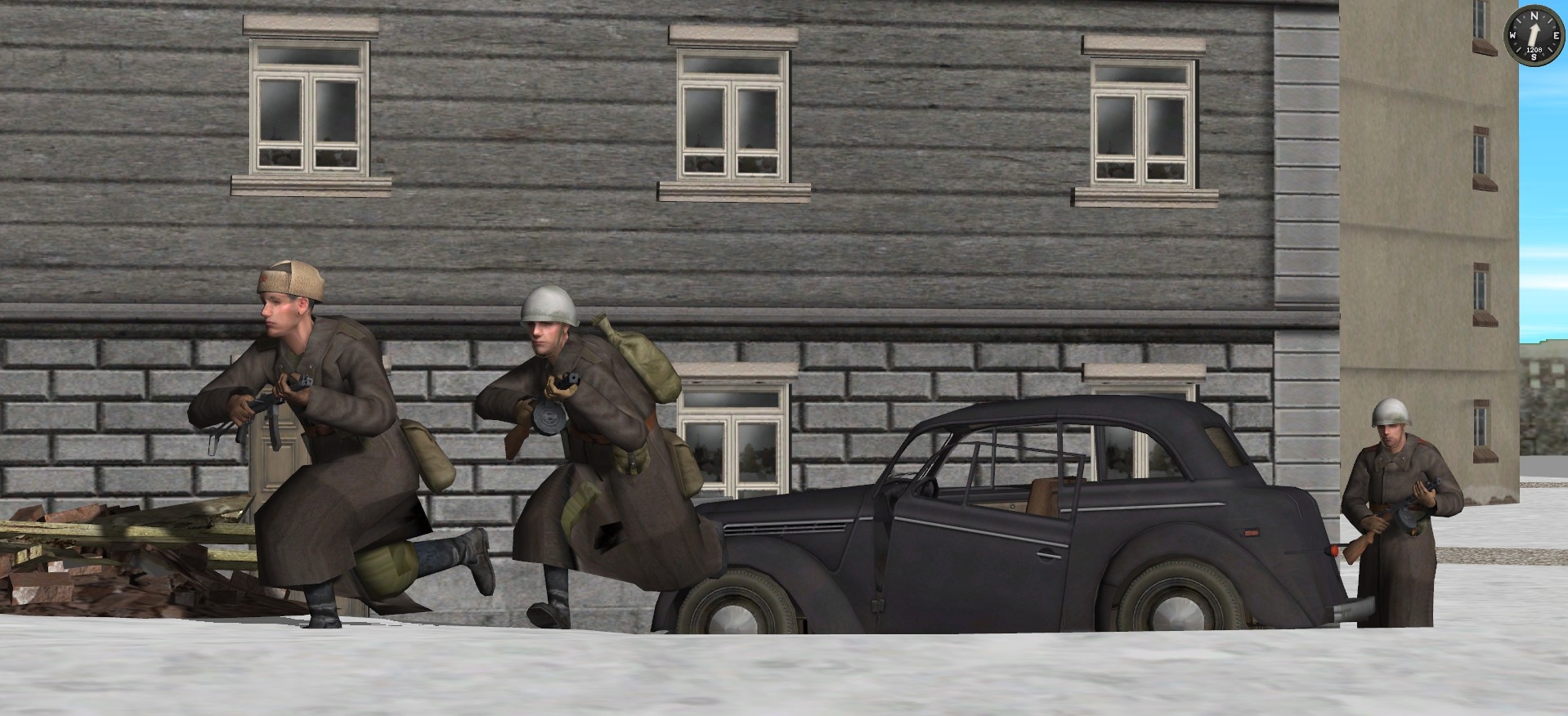 Tank commanders should be aware that although the city starts deserted except for the eight AFVs, small groups of AI-controlled infantry (some of whom may tote AT weapons) are likely to enter the battlefield from Turn 5 onwards. The Soviet contingents will arrive in the NE corner of the map, the German ones in the SW.