Promising! My first hour with Death to Spies: Moment of Truth suggests the 88p I lavished on it earlier today was money well spent. Included in Steam's ongoing (July 24th to 31st) Stealth Fest, Haggard's 2009 WW2 sneak-em-up feels like a cross between Hidden & Dangerous and Hitman.
Thus far in my one-man bid to disrupt the Luftwaffe's Me 163 programme (mission one of seven) I've…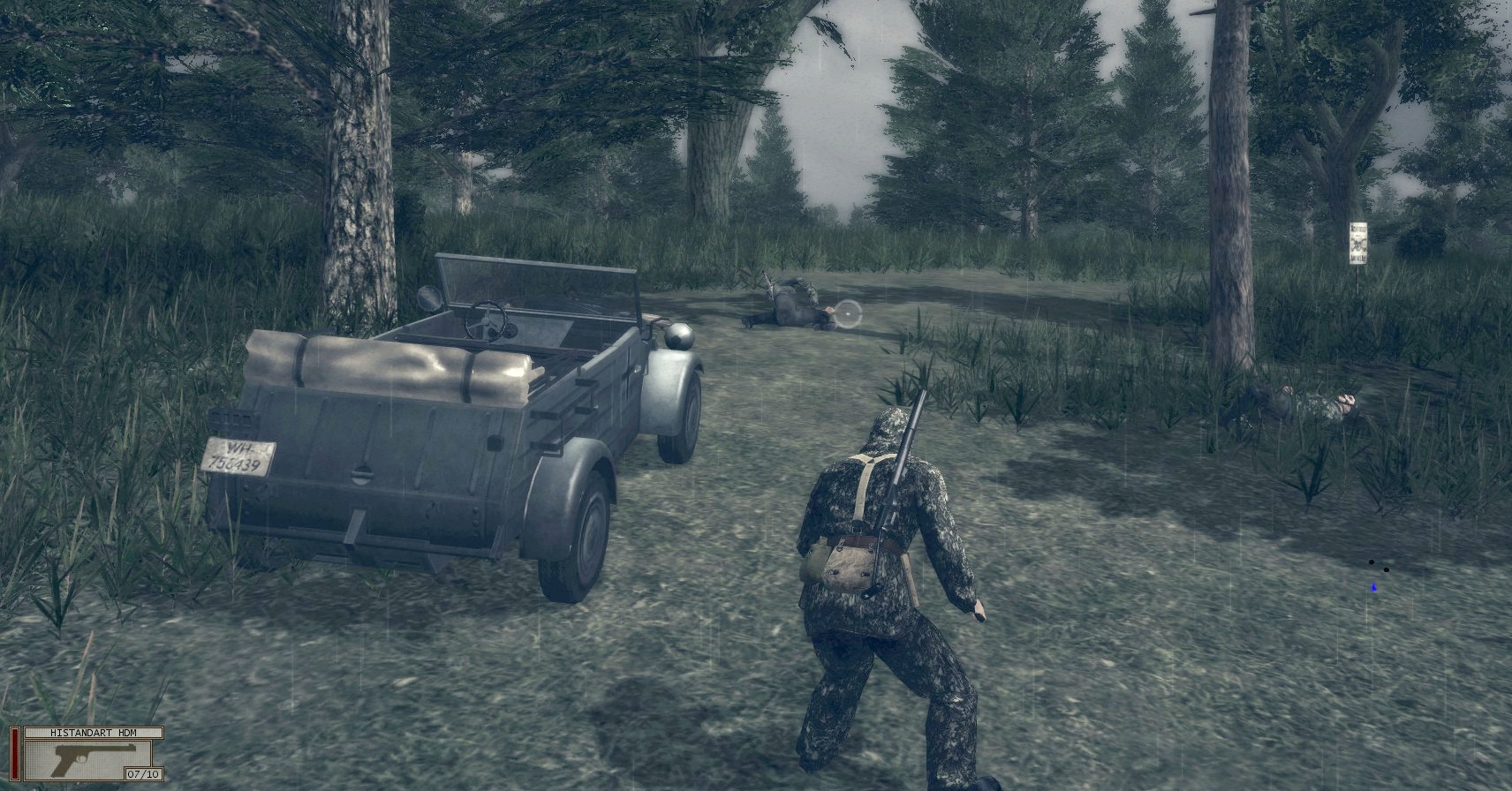 Slain two sappers and purloined a uniform, Schmeisser, and Kubelwagen.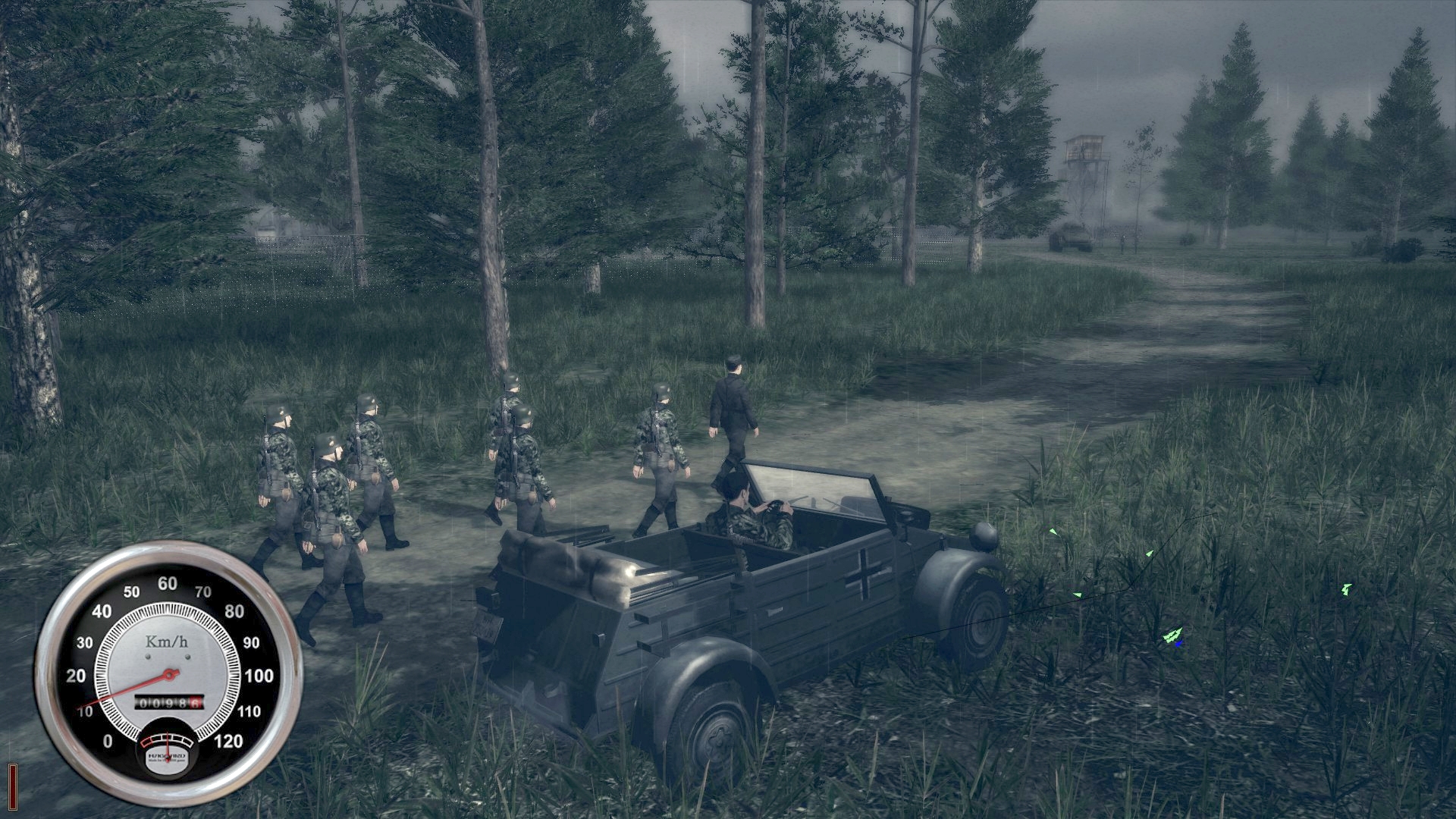 Used said uniform and Kubelwagen to infiltrate and explore a sprawling airbase crawling with guards and erks.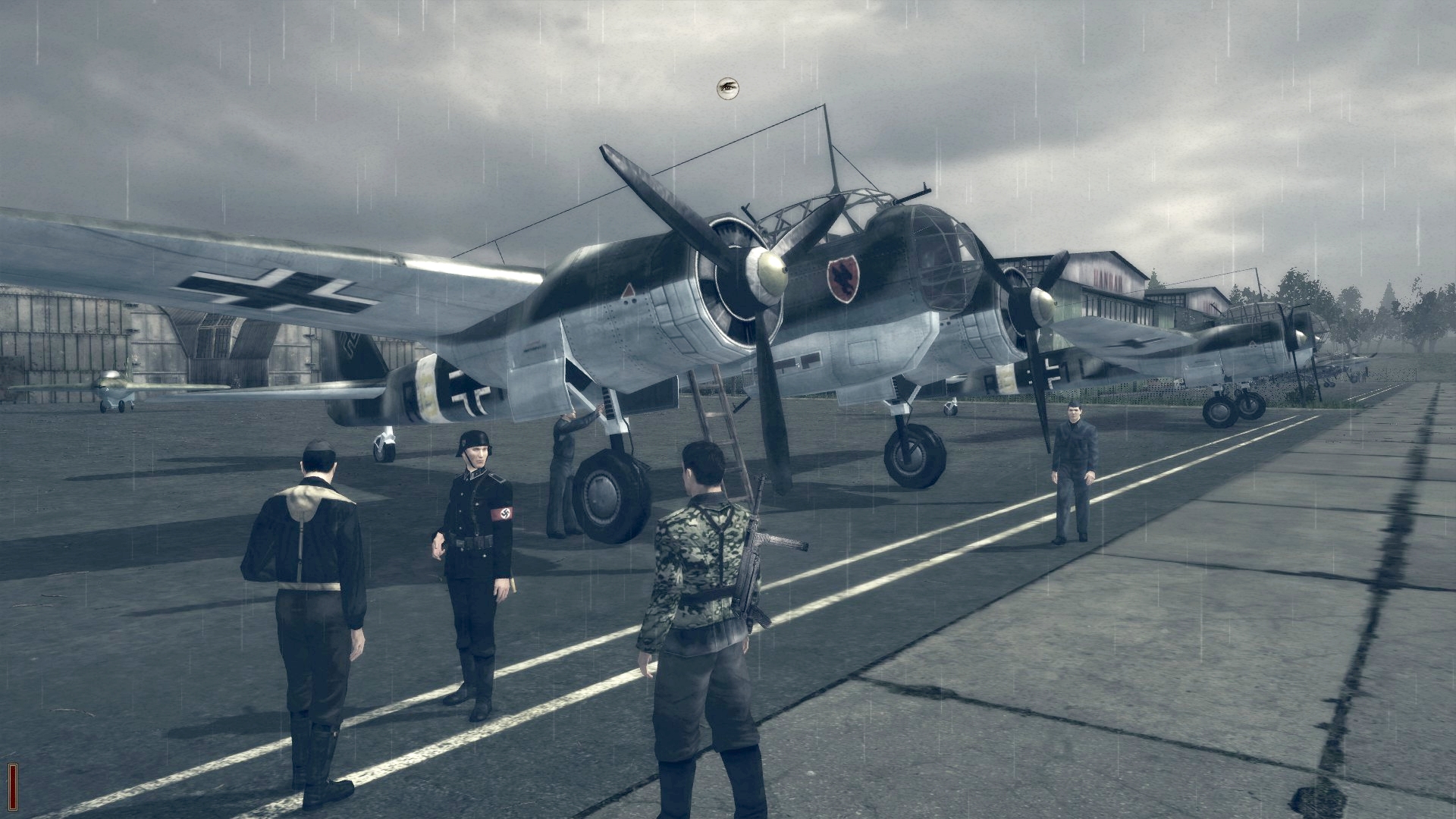 Ogled Ju 88s, Bf 109s, and Komets.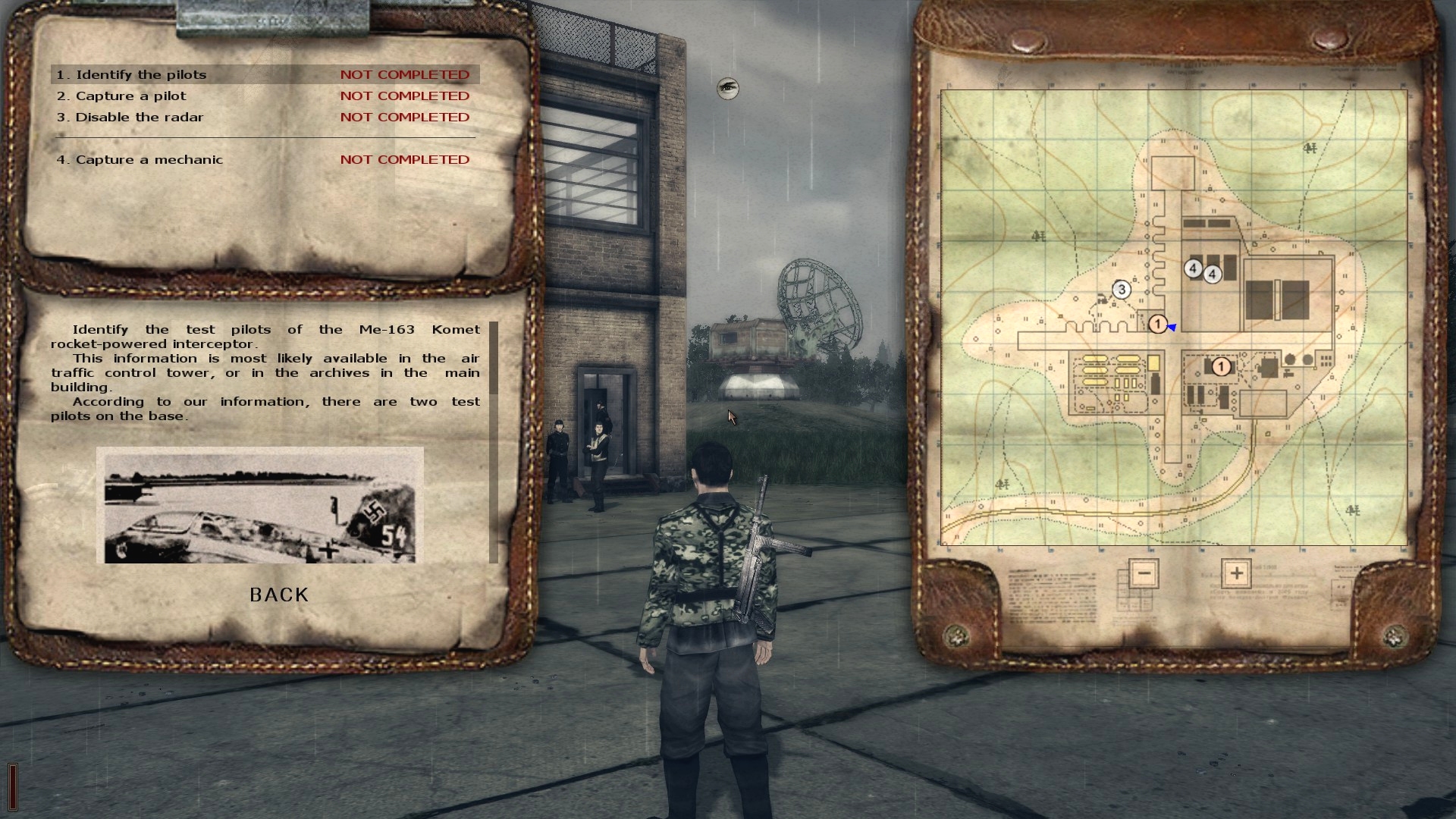 Been verbally challenged by SS sentries surprised to see a sapper attempting to access the airbase's main admin block.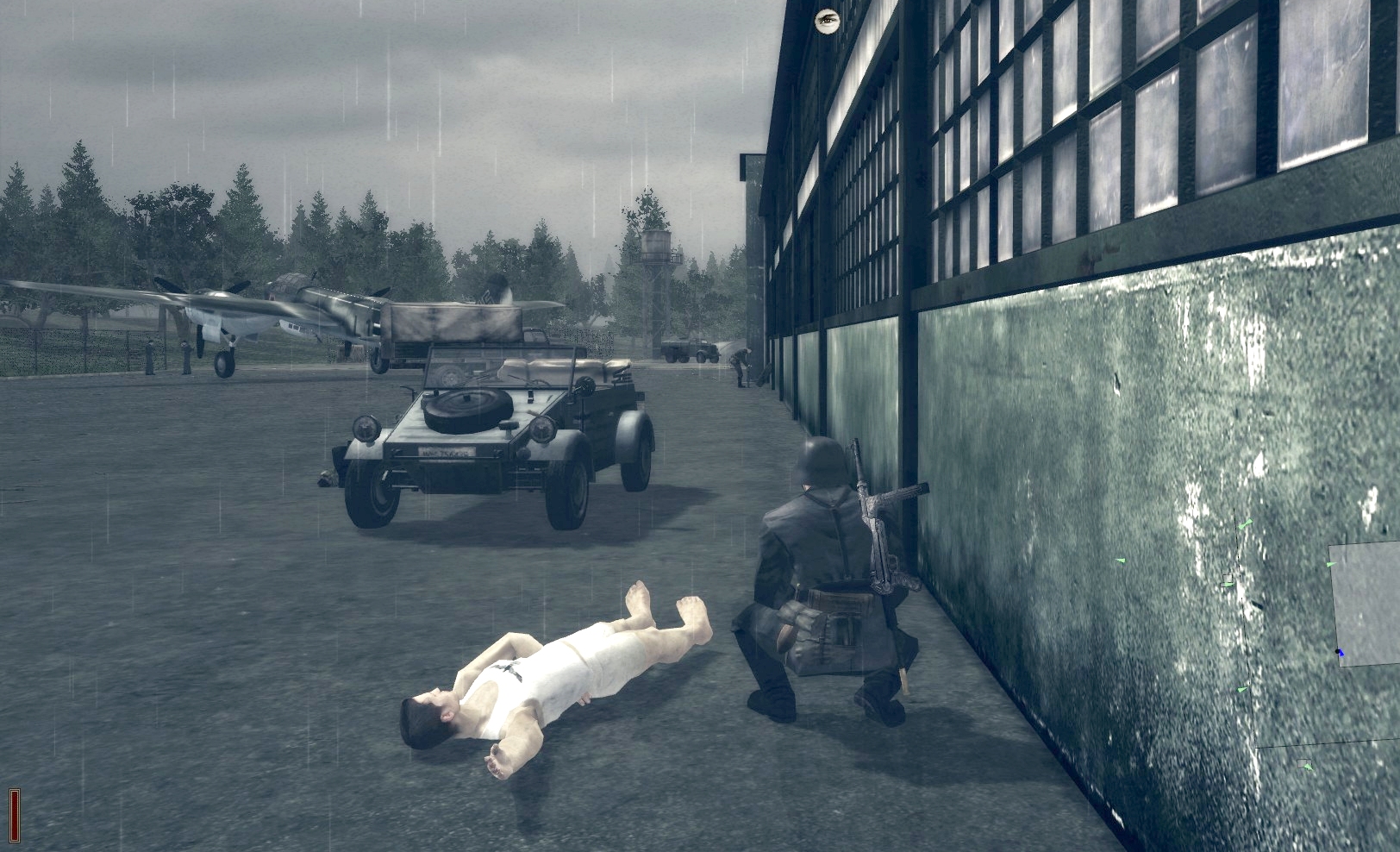 Acquired, with the help of my dagger, a more appropriate disguise, then slipped into the admin block undetected.
And perished in a hail of bullets after loitering suspiciously next to a locked door.
If the next twenty hours are this entertaining, Death for Spies: Moment of Truth may well end up with its own Dusty But Trusty as a reward.