According to Steam I've only played Rule the Waves 3 for 74 minutes since installing it a couple of weeks ago. That quick post-installation plunge was long enough to tell me that Naval Warfare Simulations have produced another rich, multi-layer naval management game unlikely to win over my neighbour, Ted, or my optician, Sangeeta.
I won't insult you by explaining why Sangeeta would disapprove of the replay-friendly RTW3…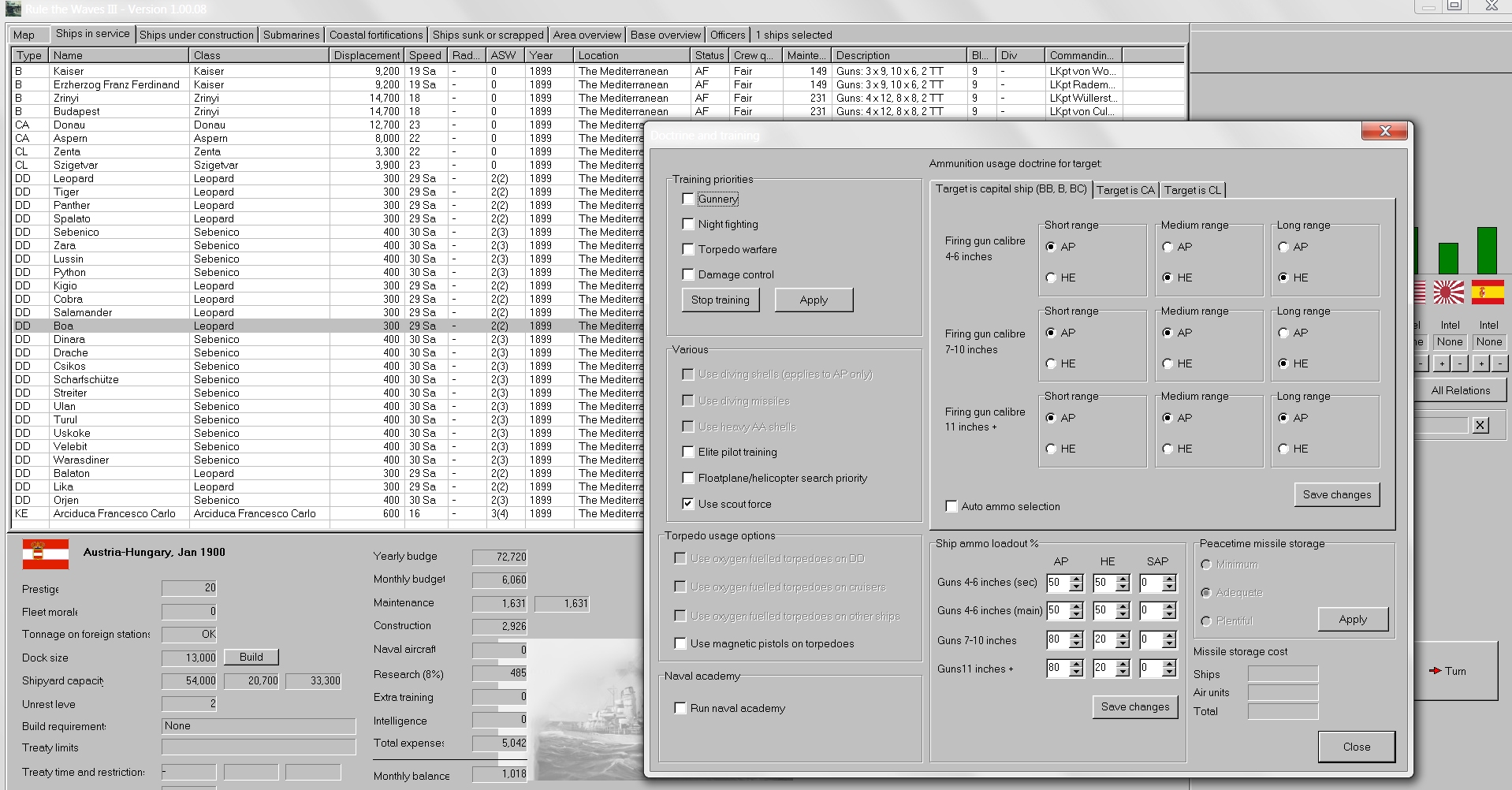 Ex-Royal Navy, tactically orientated, and increasingly impatient, Ted might have liked RTW3 had it come with campaign alternatives such as a selection of standalone historical scraps or a skirmish generator. As the latter would have provided a great way for newcomers to get to know the game's combat layer, and for old hands to experiment with unfamiliar tech and tactics, and probably wouldn't have been hard to code (The campaign system relies on semi-random battle generation) its absence could be called shortsighted.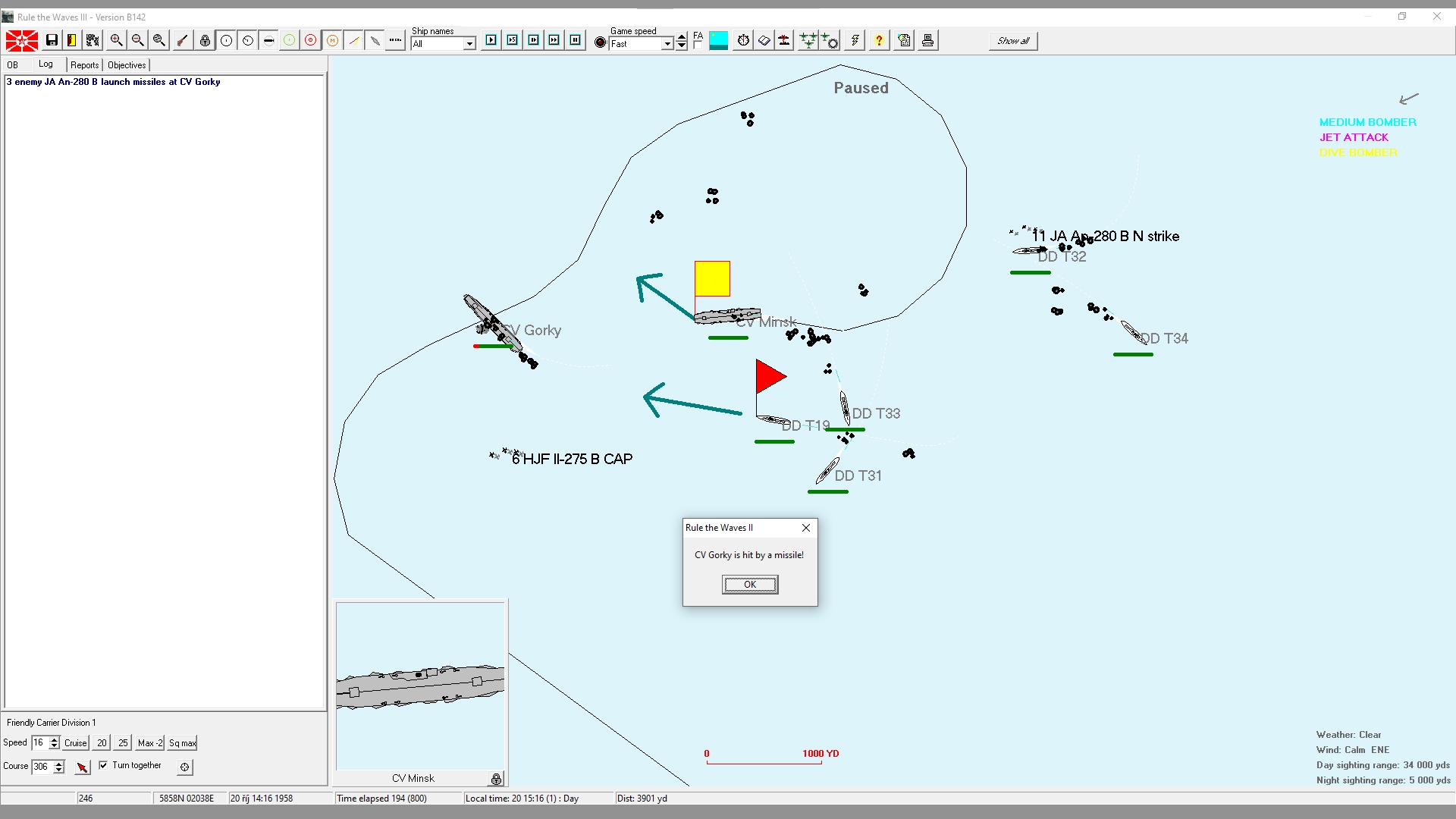 Judging by the Steam reviews and the forum buzz, the vast majority of customers are happy with their £33.50 purchases. Ignore the grumbles related to bugs, font sizes, absent tooltips, claustrophobic carrier encounters…
"It's 1929 so the earliest of early for Carriers and the AI CV's always know where my fleet is, with zero scouting, I spawn in, before I can move a few miles, aircraft are on me (this is happening around the time my own floatplane scouts have discovered enemy position) so they're readying and launching immediately upon the scenario start. TBH this was my biggest issue with RTW2 as well, and honestly makes CV battles nothing more than a chore, and I despise them as a result as the AI has an insane advantage by always knowing where you are. You're a sitting duck, it's not helping that early TB's seem far more effective than in RTW2 and my Capital ships suffer multiple hits from Biplanes in the 20's. Meanwhile my own TB squads at 14 planes each can't seem to hit a single ship when they do find something." (Reaper Jack)
…and missile duels…
"I think the game (1.0.0.8) is basically broken in the true missile age. The fleets start so close to each other that there's no manoeuvring involved, you'll make contact before you regain control and then missiles start flying. 3500-ton DD can comfortably fit 8xHSSM soon after you gain "blind" fire AKA radar guided missiles. 3000t variant needs more compromises. That fish school of DDs that you have hanging around capital ships and CVs become missile slinging maniacs at that point, and it's not like anyone has CIWS or light SAMs yet.. Devs have implied that the phone booth knife fight will be fixed in next patch, they're apparently tweaking starting ranges based on era." (Barleyman)
…and complaints are few and far between.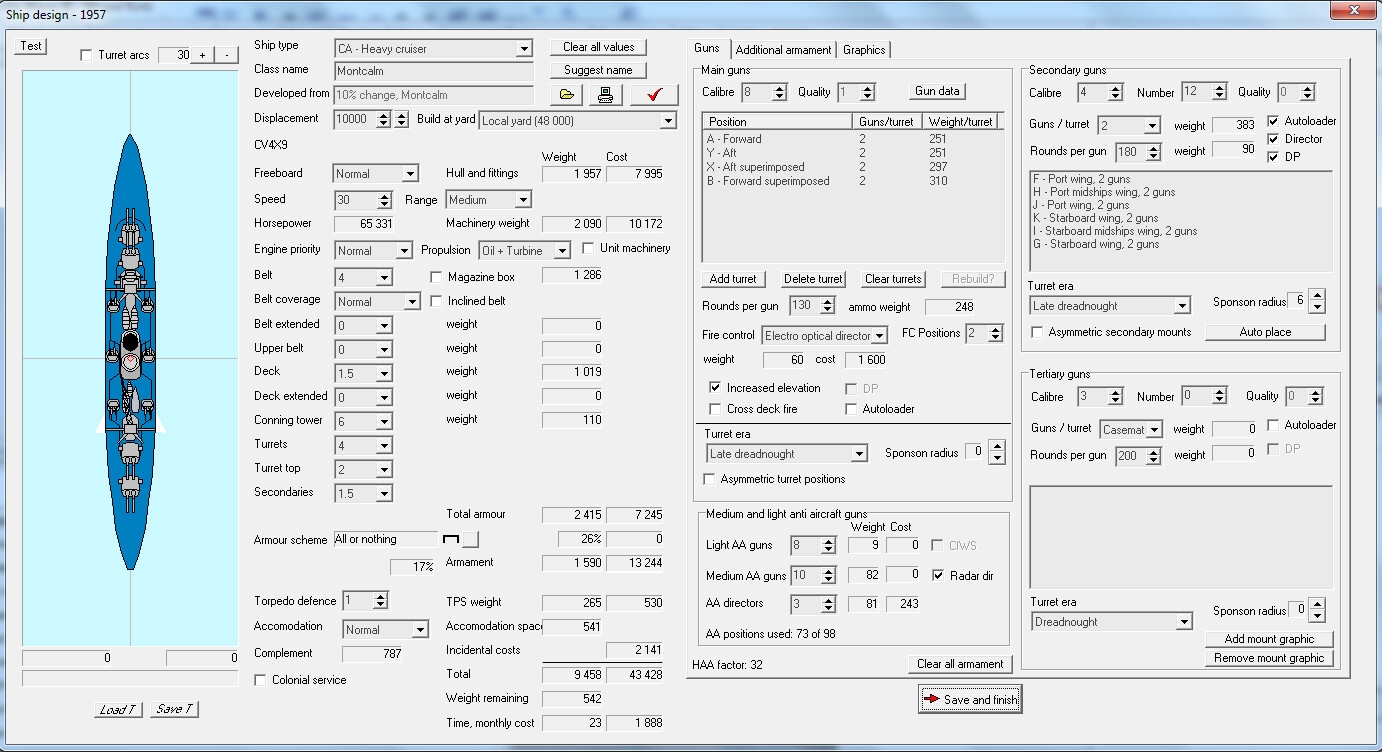 Whether you're a contented Wave Ruler or a confused or rueful one, I'd be interested to hear your take on RTW3. As I can't see myself producing an in-depth essay on this almost peerless time/ship sink, the following comments section may have to serve as a review substitute.