Xiangqi, the Chinese form of chess, has more WA (wargamer appeal) than the western variety. Its combat might be just as deterministic, but a board that boasts actual topography, and armies that include artillery units capable of stylised indirect fire, makes it feel groggier.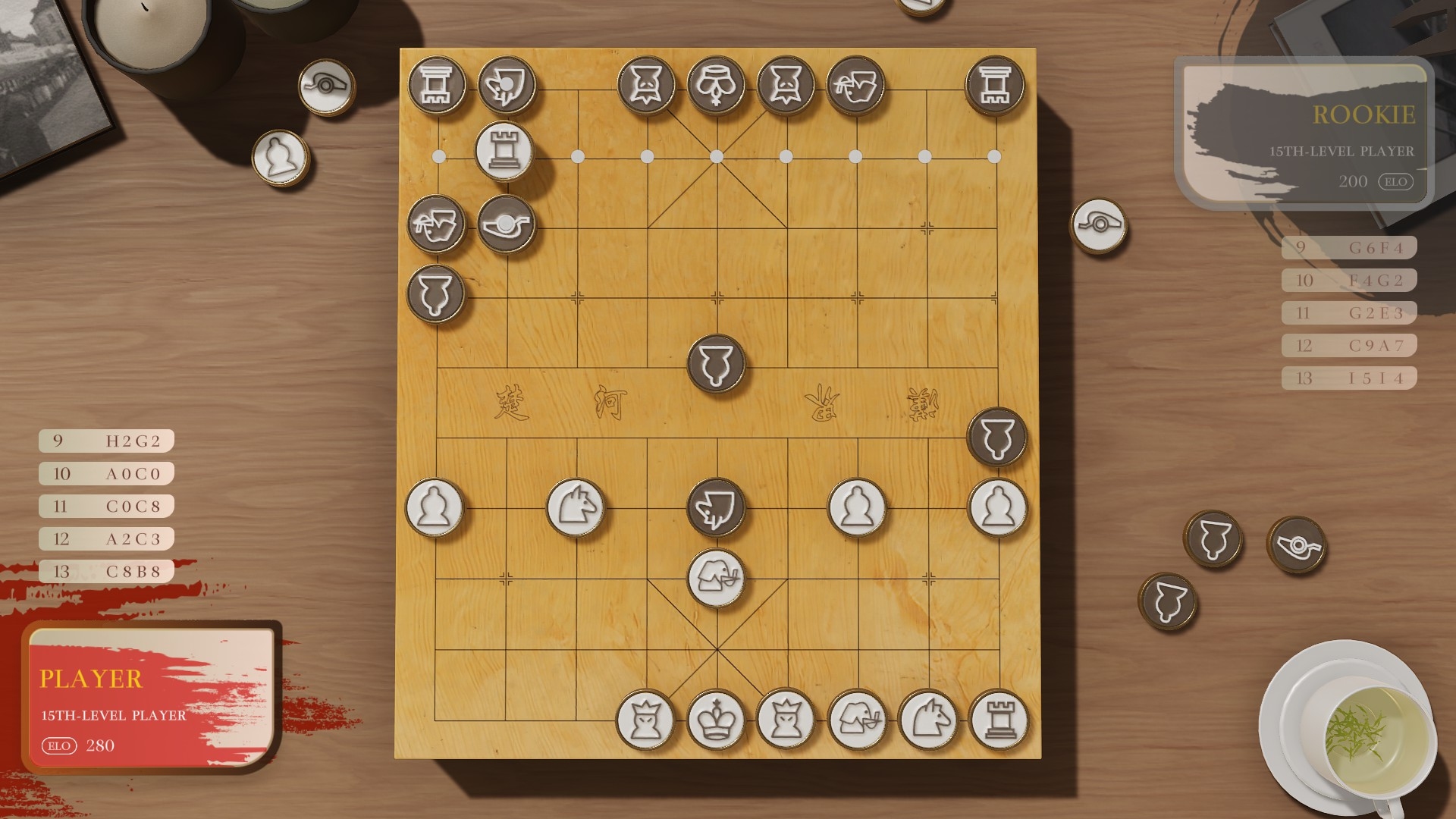 That board topography consists of two nine-intersection* palaces that restrict the movement of kings/generals and bishops/advisors (two of the game's seven unit types) and a central river that both intimidates elephants (a piece with no western equivalent), and, once crossed, alters the capabilities of pawns/soldiers.
* In Xiangqi, pieces occupy grid intersections rather than grid squares.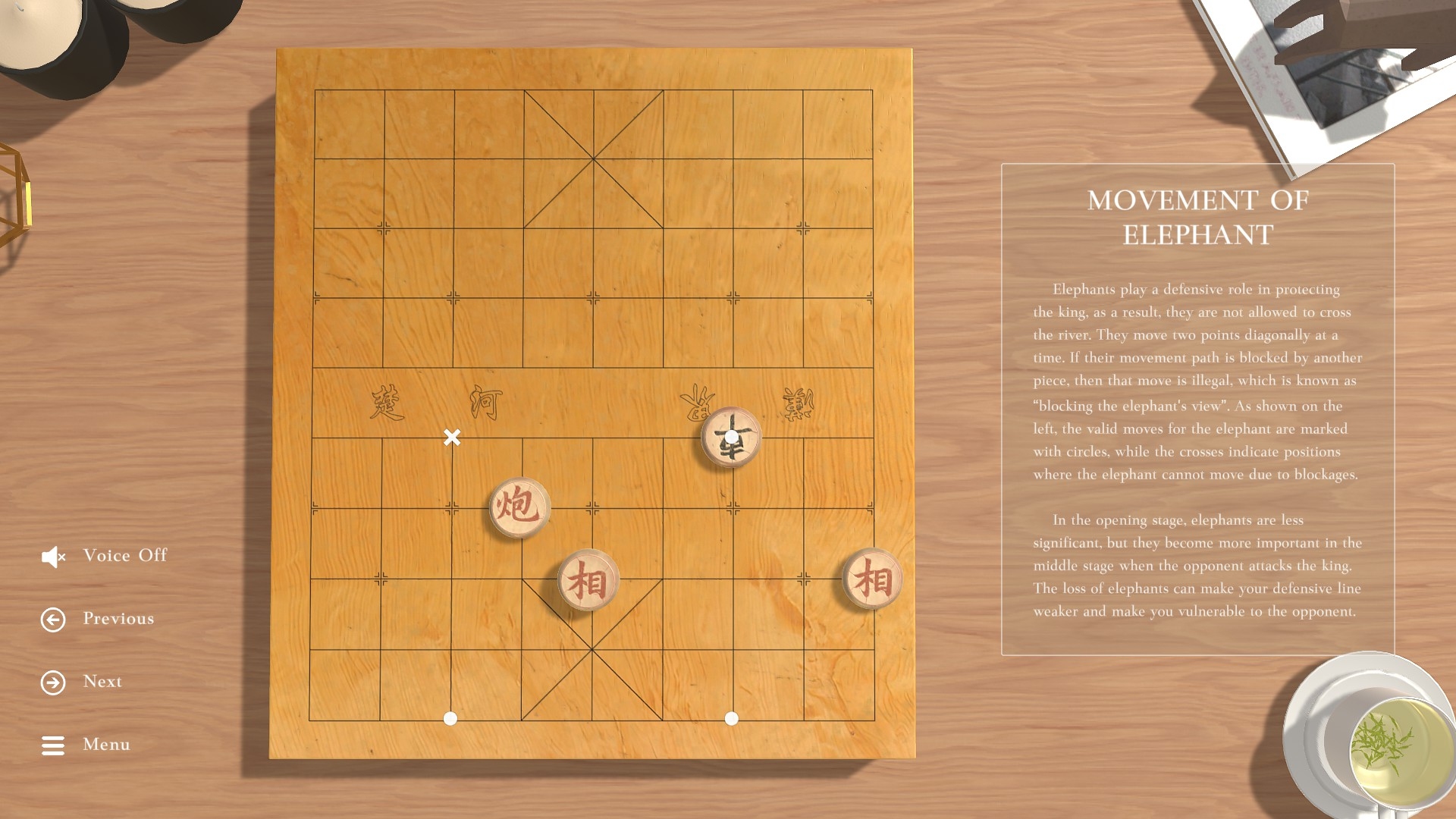 Intrigued? The stylish Just Xiangqi demo is a good teacher and lets trialists spar against seven levels of artificial opponent. While you're finding your feet I recommend playing with 'resin' pieces as these feature icons rather than traditional pictograms.