A is for Alphabetised wargame, sim, and site news. Once a month, assuming I can persuade Austerity's Blackburn Cirrus Bombardier engine to perform the miracle of internal combustion, I spend a day or two scouring Simulatia and Grognardia for stories with the potential to fascinate, startle, cheer, dismay or amuse. Those stories are then dehydrated, alphabetised and delivered, via articles like this one, to people who've got better things to do than plough through puff and platitudes.
B is for
Bully Beef and Biscuits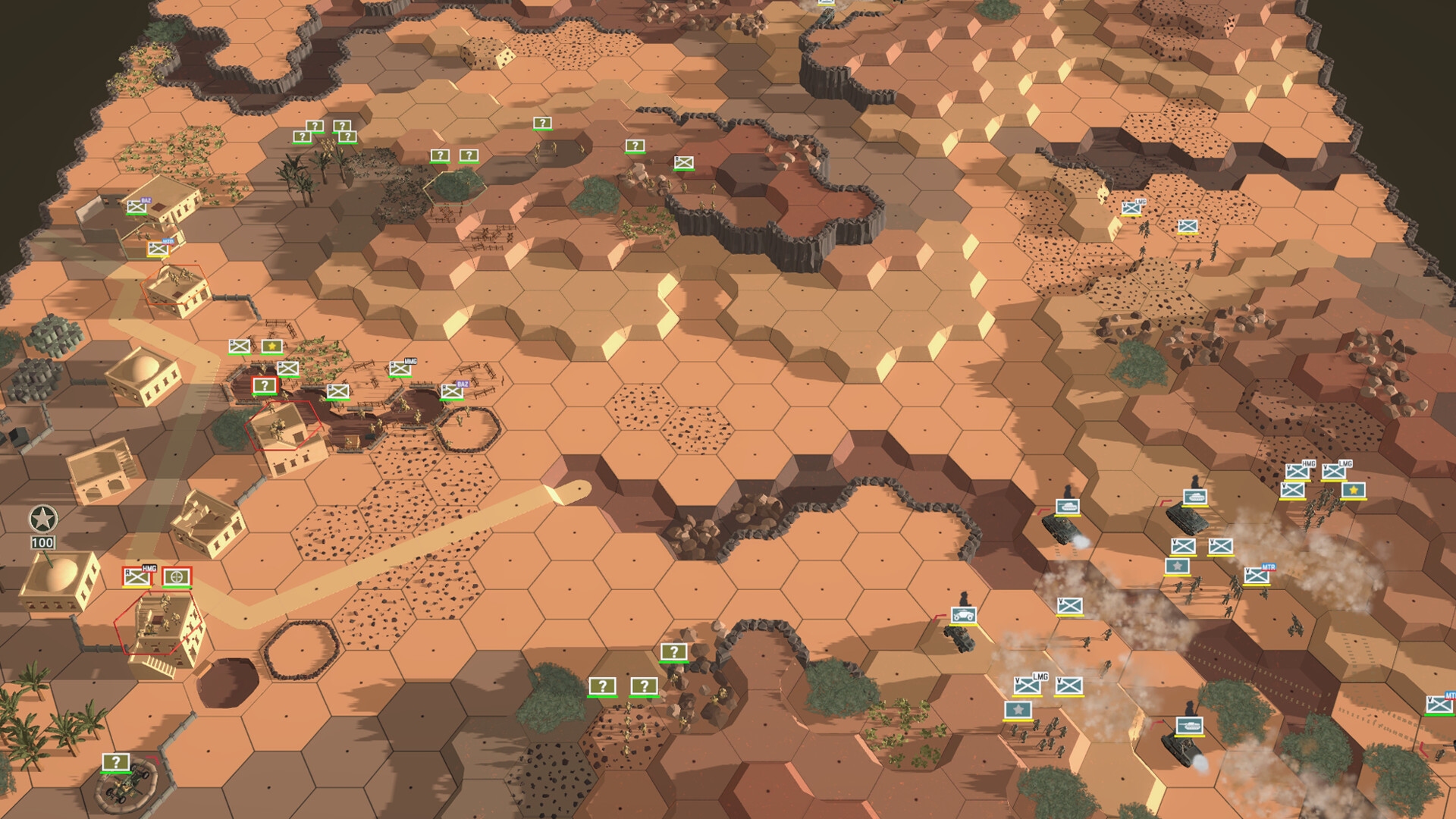 It looks like Second Front owners interested in wargaming the entirety of the Western Desert campaign will need to purchase at least two add-ons. Although Bully Beef and Biscuits, SF's first supplement, is set to add British and Commonwealth units, a First Alamein campaign, and North African terrain to "one of the most colourful and exciting WW2 wargames I have played in years" Italian forces won't be included.
C is for
Capable Communist combatant carrier
Thus far, the Russo-Ukrainian War has claimed at least 930 examples of Gunner, HEAT, PC's latest player-accessible AFV, the BMP-2. As the above video demonstrates, the newcomer's 30mm autocannon makes short work of M113s, and its Konkurs ATGMs are eminently capable of taking down MBTs like the M60. The East German Army fielded just two dozen BMP-2s, a fact that will be reflected in GHPC's campaigns when they arrive. Players will be far more likely to use and encounter them in engagements involving Soviet forces.
D is for
Dragon and Cross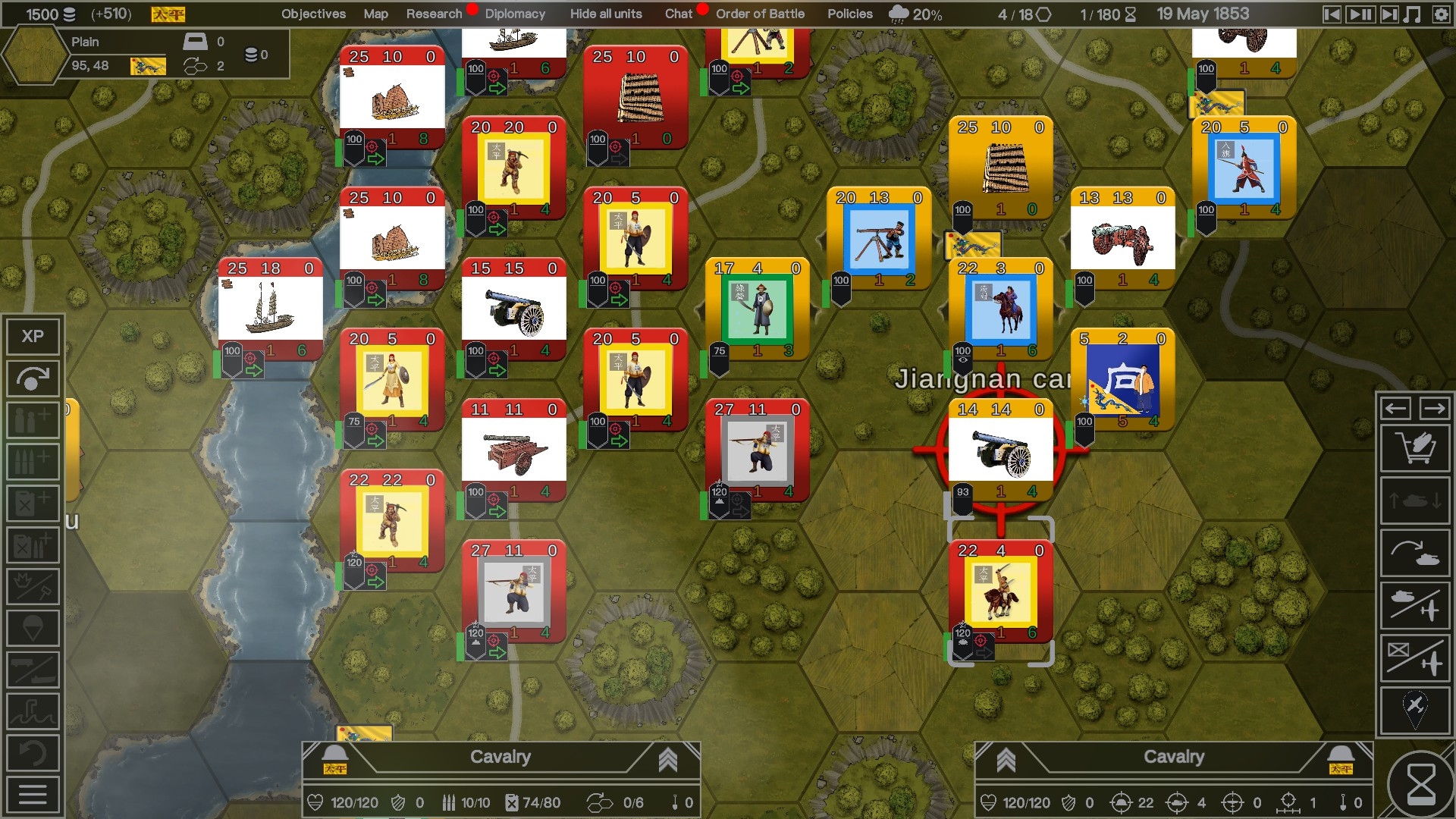 If SGS Taipings has piqued your interest in mid-19th Century Chinese history, Hex of Steel mod Dragon and Cross is worth investigating. Made in China and sporting a massive map, the freebie lets you plunge into the Taiping Rebellion at six different dates, and play as numerous factions.
E is for
Edgy elevators
A kind reminder of what "deck-edge elevator" meant for USS Wasp (CV-7). Emphasis on the "edge" part, obviously ?
I do wonder if some pilots did take the bait & rode along on that glorified outrigger…?
Pre-integration art by Rizki our 3D wizard!#gamedev #3Danimation #indiedev pic.twitter.com/KdgruE6KOP

— Drydock Dreams Games (@DrydockDreams) April 3, 2023
Drydock Dreams Games' admirable commitment to realism means working versions of the USS Wasp's minimal deck-edge elevators are set to appear in a battle sim for the first time ever. The Wasp was the first carrier fitted with side elevators and the only one that featured this scarily skeletal design.
F is for
Flying Circus Volume II
IL-2 Sturmovik: Battle of Stalingrad add-on Flying Circus -Volume I failed to provide a campaign and garnered quite a few red reviews as a result. As Volume II addresses this deficiency, boasts a more diverse mix of cloud cleavers, and is bound to be just as breathtaking in VR as its predecessor, it should fare better.
G is for
Grounded by Godot
Has anyone managed to sample Skies above the Great War yet? Frustratingly, whenever I try to run the demo for this magnificently campaigned* WWI flight sim strategy game hybrid I get a "Godot engine has stopped working" message.
* Going by feature list statements like these: "Provide your airfields with machines and pilots and send them on missions that support your overall war strategy on a persistent 10.000 square kilometers wide gameworld fully simulated in real time… From reconnaissance missions to front patrolling, strategic bombing and balloon hunting, it is up to you to use your resources wisely and stand up to the enemy… Hire manufacturers such as Fokker or Sopwith to produce airplanes and even let them develop new models that are able to compete with the constantly advancing technology of your enemy… Manage your airfields and squadrons to make them as effective as possible… Individualize your squadrons and every single aircraft with custom paintjobs and insignias… Take direct control of any plane at any time and prove yourself in easily accessible but challenging dogfights with detailed damage models."
H is for
Harriers and Hinds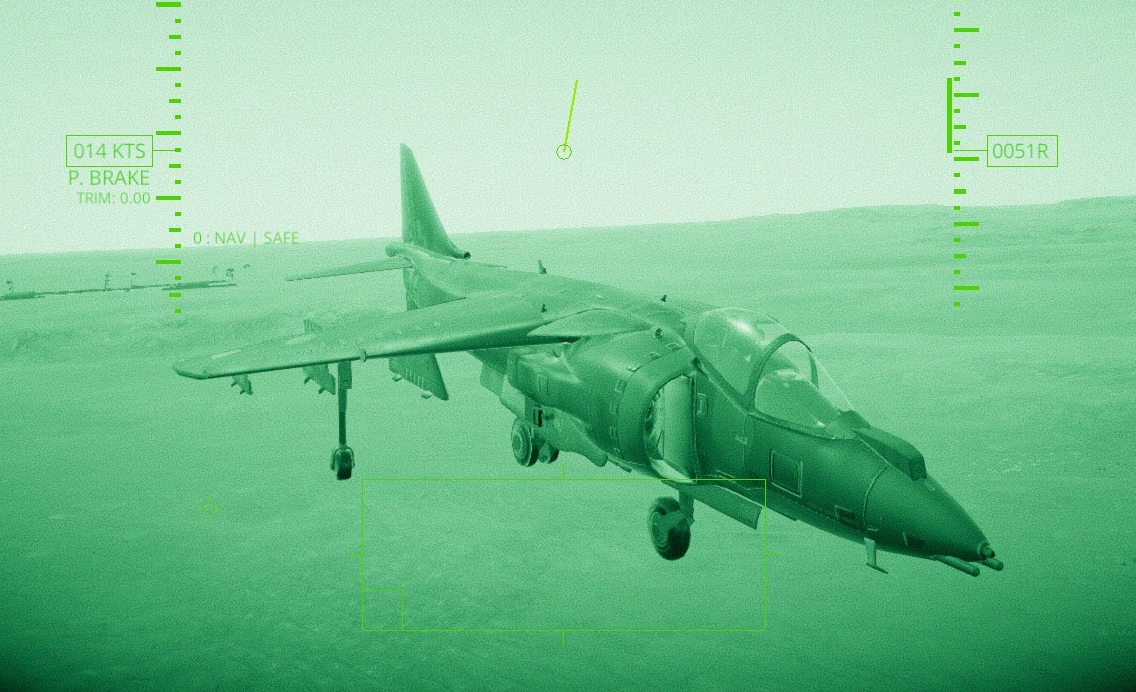 You no longer need a whirlybird to hover in Helicopter Gunship DEX. The more popular the new Harrier proves, the greater the chance developer Jimmy Arcade will, once he's added planned features like a dynamic campaign and promised helos like the Hind and Cherokee to HGDEX, start work on the add-on focused on fixed-wing flyables he's been contemplating:
"This would require expanding the terrain area to something more like 80km x 80km, which is something I'm looking at for the Dynamic Campaign anyway. I would then add at least 1 airfield per team to be used by fixed wings and helicopters alike. These airfields would be placed much further back from the front lines giving fixed wing aircraft a bit more flight time while helicopters would start much nearer the front line at forward bases like they do now."
I is for
Icky Innsmouth insurgency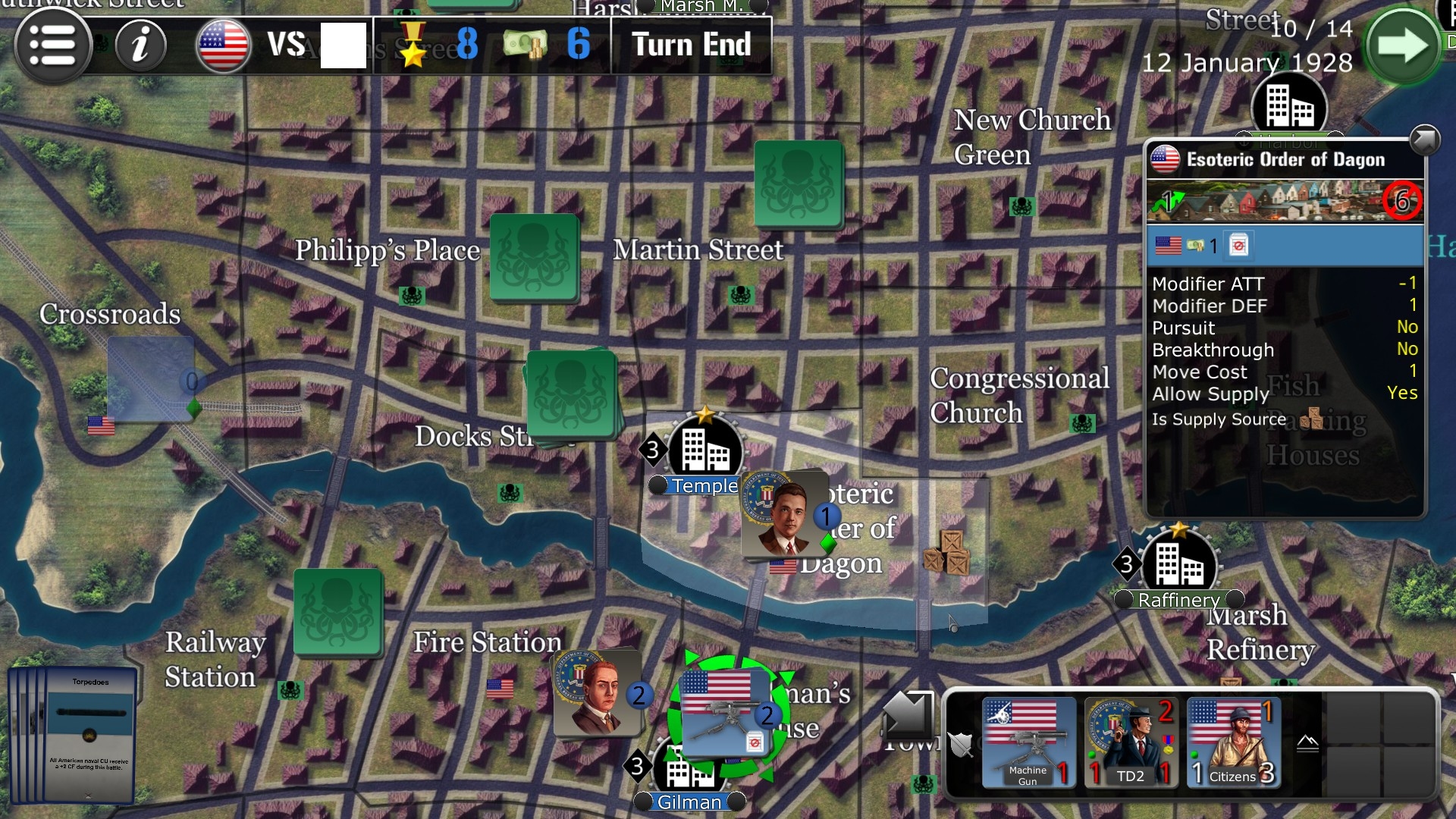 Tempted to try Wars Across The World after reading Violent Victoriana? Now isn't a bad time to invest in Strategiae's flawed but fun omniwargame. On sale until April 27, the (currently) £1.70 base game comes with ten scenarios – eleven if you count downloadable delight Innsmouth 1928.
J is for
Jumpy jam material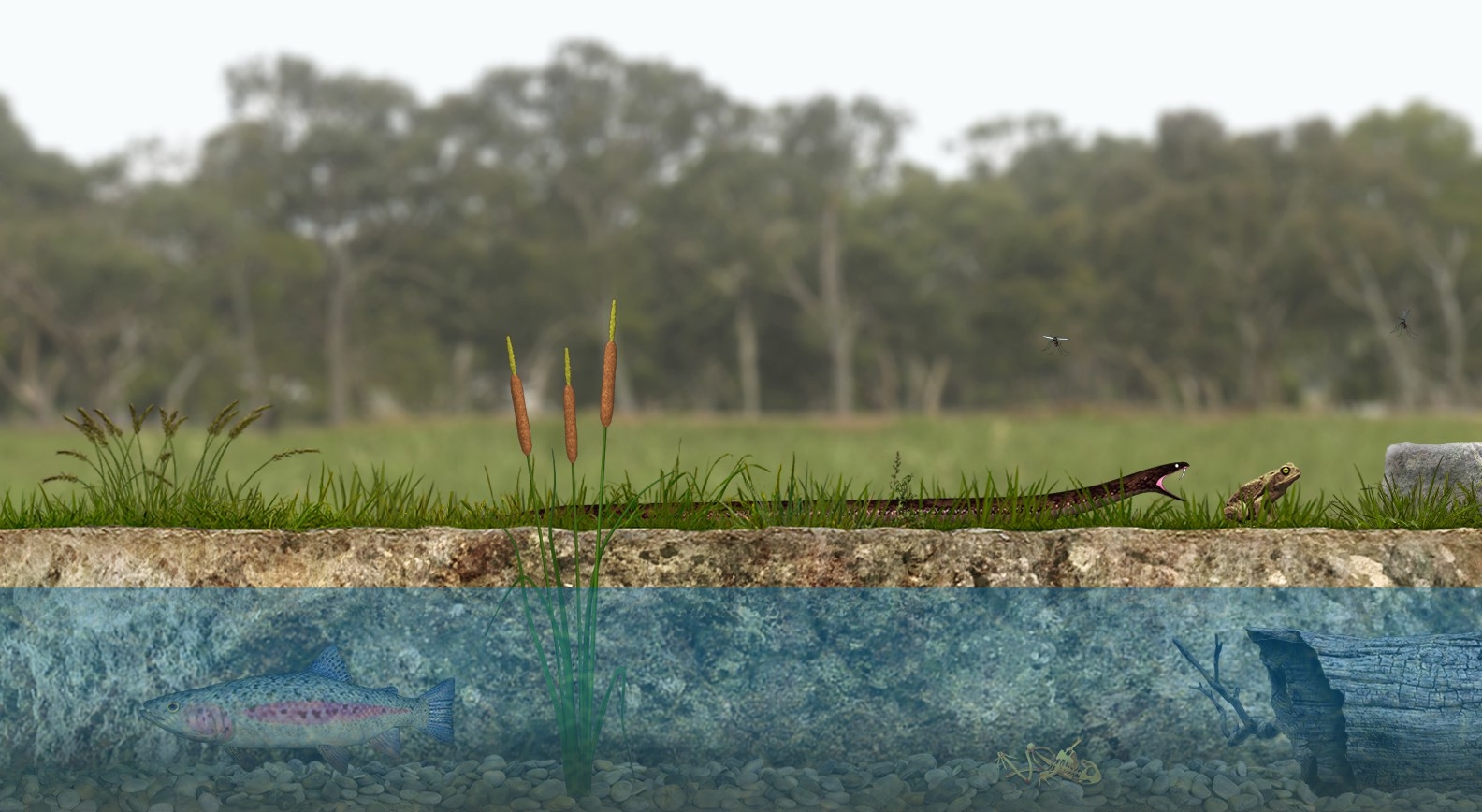 Had A Toad Well Travelled been entered in THC's Zoological Game Jam it would have won with ease despite being borderline infuriating. A beautifully animated natural history lesson disguised as a hard-as-nails sidescrolling platformer, it's the work of a pun-partial grandparent who trades under the name Friday Night Software. If I ever run another sporty 3×3, FNS's latest release, Day at the Races, may well figure in it.
K is for
Klassy Kalashnikovs
Although I always preferred overblown and humorous Build Engine shooters to pseudo-realistic and serious ones, the thought of whiling away an evening or two in the company of A.W.O.L., a free nine-level FPS bristling with familiar weaponry and Rainbow Six-reminiscent twists, isn't unappealing. My three commandable squad mates struggled a bit with a hotel staircase in the first level. However, let loose in the leafy grounds of a Colombian drug lord's mansion in level 2, they quickly demonstrated their worth.
L is for
LuGus lends a hand
LuGus Studios, the makers of Liftoff – last time I checked, the best of the PC's bumper crop of drone sims – have been quietly assisting the Ukrainian war effort. Judging from this passage from a recent news post: "We have supported various educational organizations in establishing drone schools throughout Ukraine. We've provided them with our expertise and technology.", the £17 sim is already helping the land of sunflowers and stubborn resistance train new foe finders/finishers.
M is for
Miniature interview…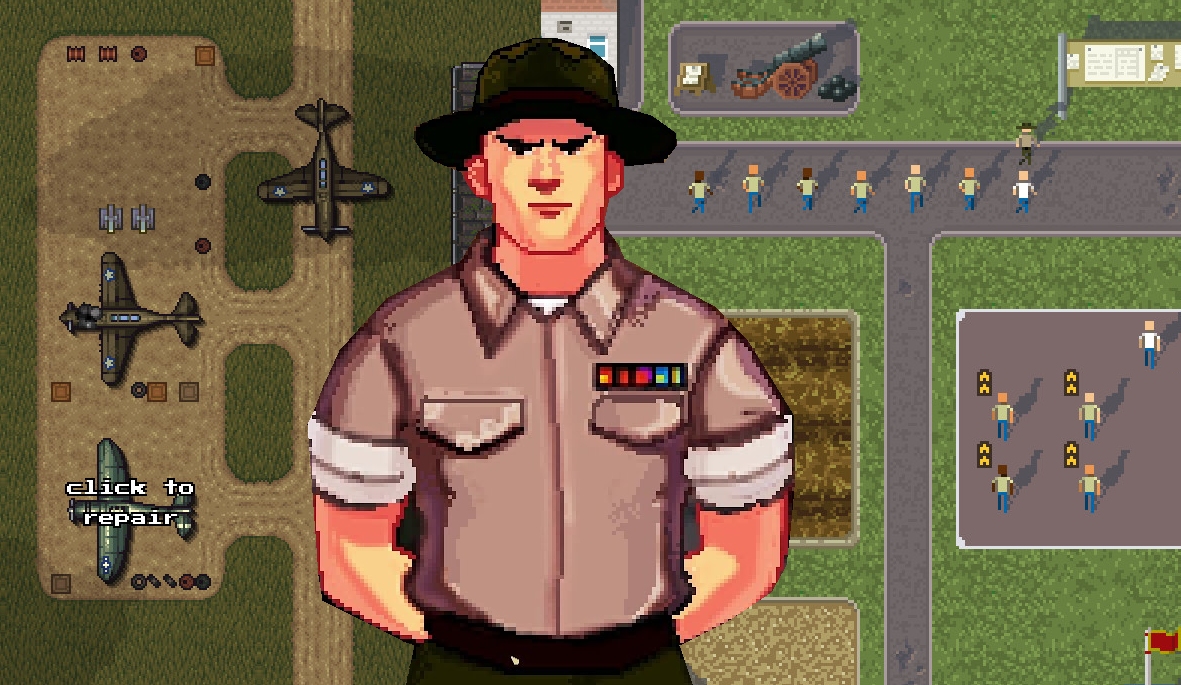 …with CarloC, the creator of WW2 squadron management game Until The Last Plane and maggot training sim, Full Metal Sergeant.
THC: Of your four published Steam games, which are you most proud of?
CarloC: Definitely Full Metal Sergeant. I don't know yet if it will be successful, customers will judge, but for me it was the game I was most involved in. The development time was about the same as Until the Last Plane (2 years) but I enjoyed it more. The part that gave me the most satisfaction was the research about cadences; I found out that there are even annual competitions in the U.S. where drill sergeants compete in singing.
THC: What was the first video game that really got its hooks into you?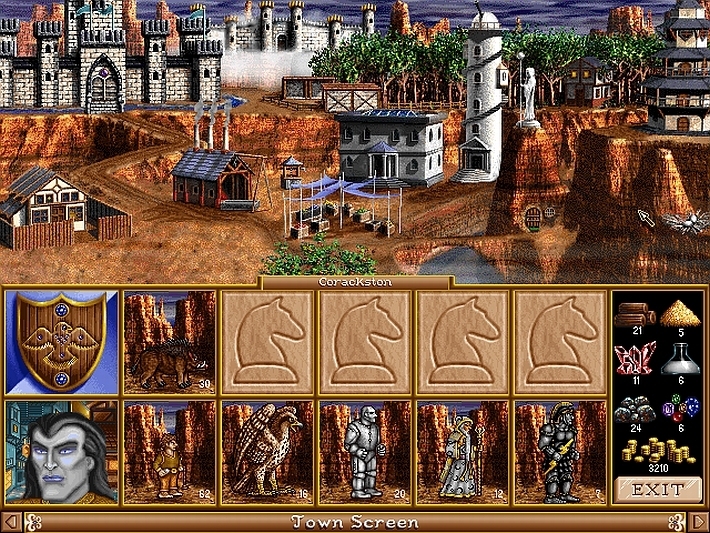 CarloC: I started playing in the early 1980s, but the game that captured me the most was Heroes of Might and Magic 2 (and then of course 3). I couldn't pull myself away…one more turn…one more turn.
THC: If you could spend an afternoon picking the brains of any game designer who would it be and why?
CarloC: Obviously Sid Meier, so I can take some of his knowledge and make a great strategy game.
THC: If you had to make a game centred on an event in Italian history which event would you choose?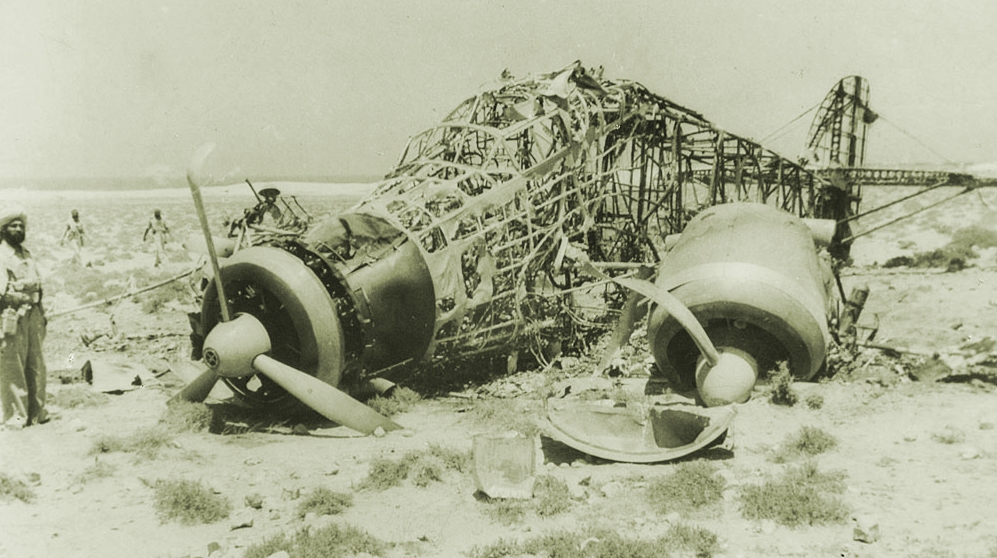 CarloC: Probably Africa in WW2, especially areas that were cut off from supplies from the peninsula. They fought with what they had and had to survive. Maybe a strategy/survival game.
THC: Are you willing to share any details about your next project?
CarloC: It's too early, I haven't thought about it yet. I just finished the release of Full Metal Sergeant. I'll take a short break 😉
THC: I have to ask… How do you feel about One Military Camp?
CarloC: One Military Camp is a cool game. Great 3D art, depth of management, several hours of play, great repeatability. I wish one day to be able to make a game like that.
THC: Name a game, either released or upcoming, that you think deserves more attention.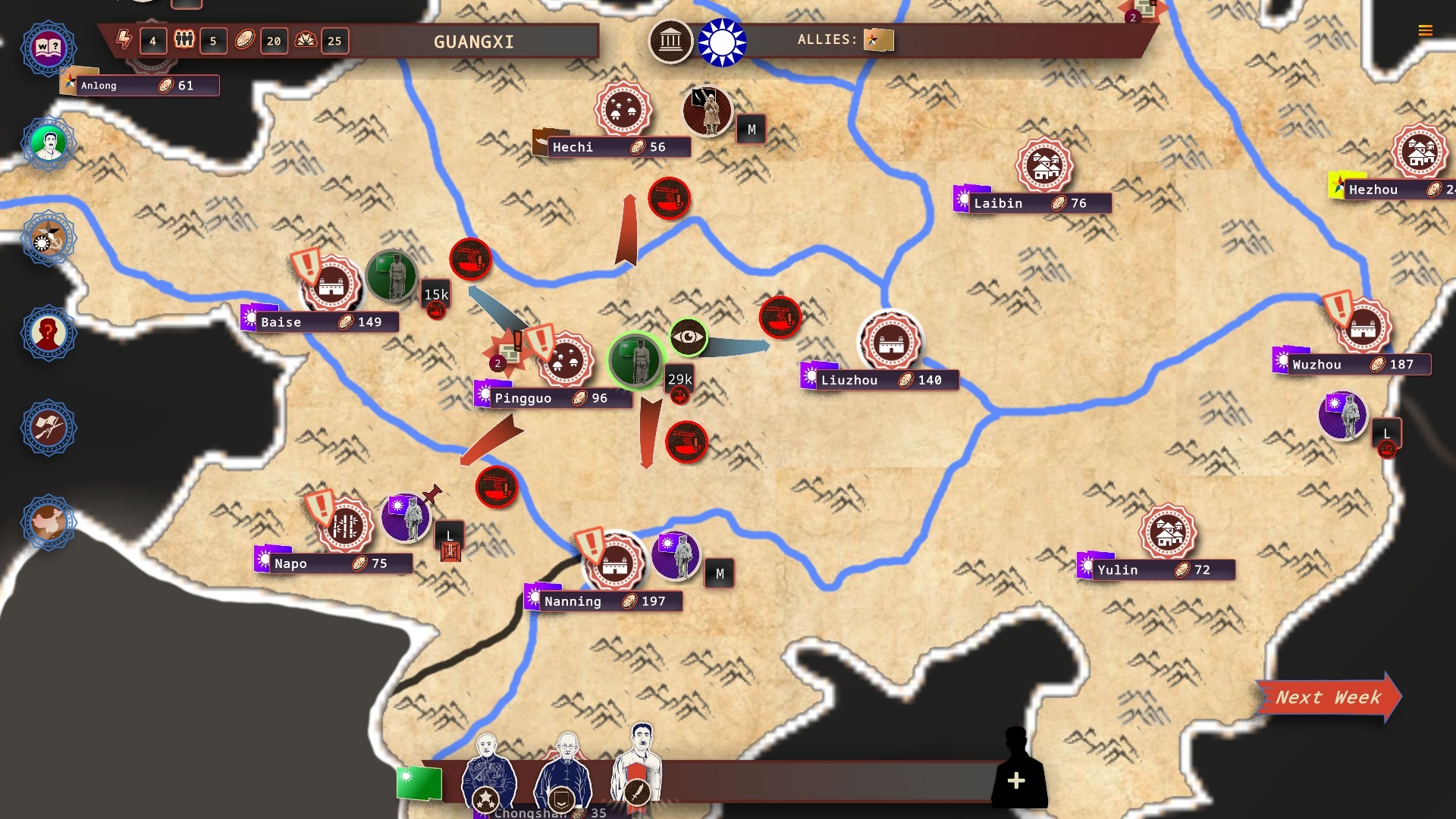 CarloC: I think Rise of the White Sun deserves more reviews and visibility. I know the developer and how much passion he put into it; the historical research was an important part and he constantly adds stuff.
THC: Thank you for your time
N is for
Name change
Balsa Model Flight Simulator is now Kitbash Model Club. Floating Origin Interactive have changed the name to reflect the game's broadened scope (It not just model aircraft anymore. Cars, boats and rockets are  buildable too), and to prevent confusion in Hispanophone markets. [citation needed].
O is for
Ozols approaches finish line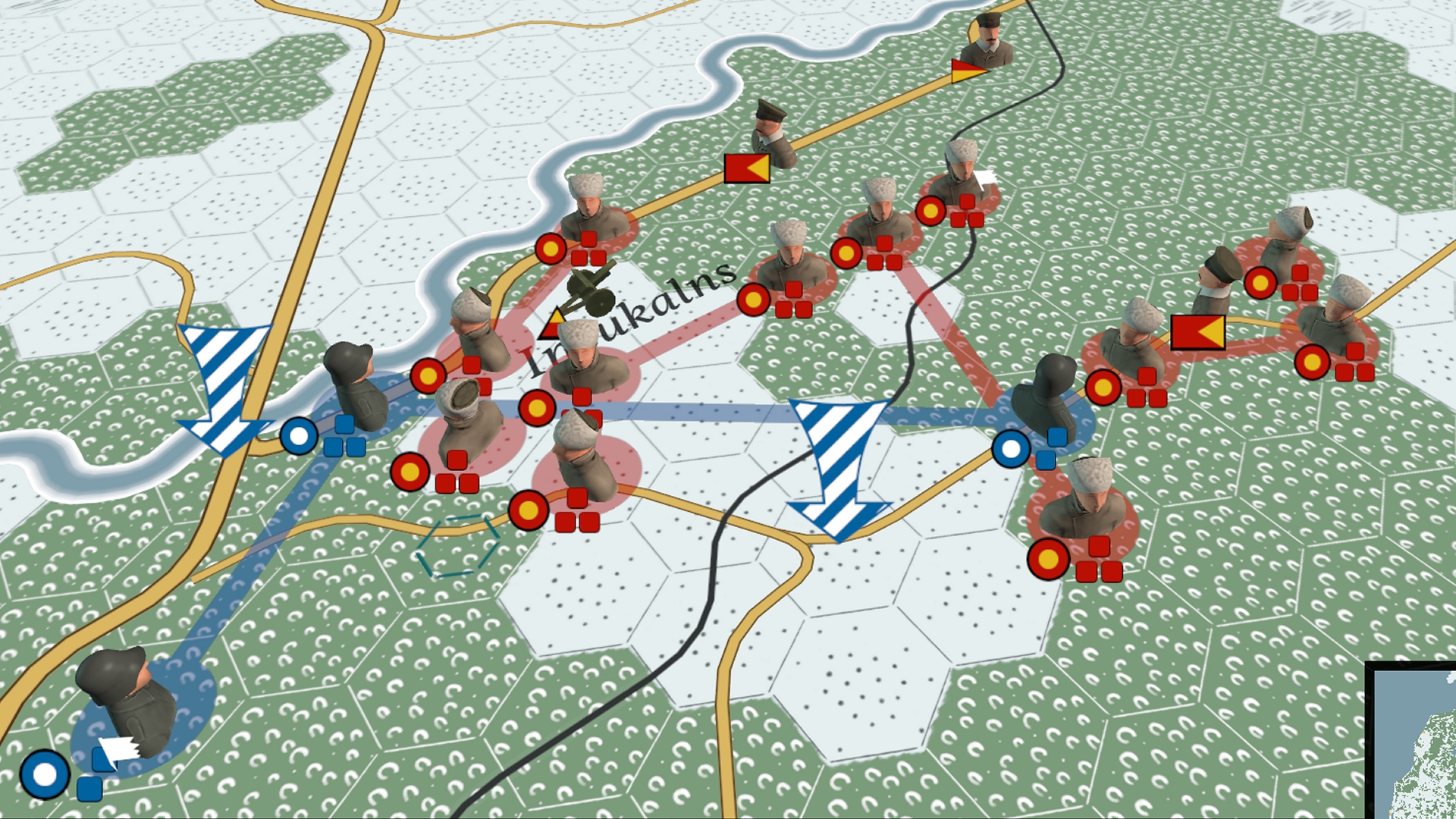 The PC's first Latvian War of Independence wargame may well arrive next month. Māris Ozols tells me he was hoping to release the intriguing Comrades and Barons: Gates of Freedom in February, but tasks like text writing, and scenario and model creation have taken a little longer than anticipated.
P is for
Panzer Elitists take note
DeGenerals are almost ready to let us try their upcoming Tank Mechanic Simulator Panzer Elite mash-up. A Tank Squad demo will be available during the June 19-26 Steam Next Fest.
Q is for
Quick cigarette card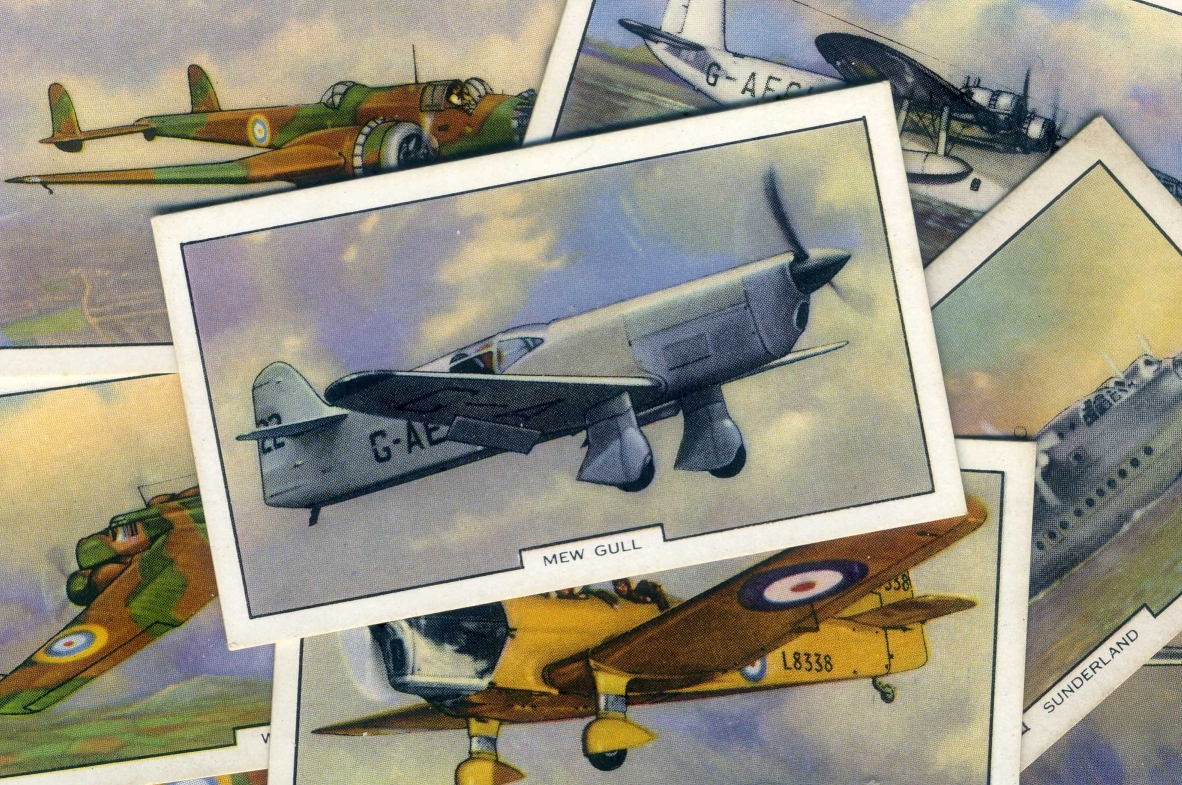 (No. 11 from Gallaher's 48-card 1939 set 'Aeroplanes') "The Percival Mew Gull is the machine in which Alex Henshaw made his remarkable dash to the Cape and back a while ago. It is of wooden construction, seating only the pilot, being designed entirely for speed. The power unit is a Gipsy Six 200 h.p. engine, giving a cruising speed of 230 m.p.h. and a range of 900 miles, remarkable figures for so small a machine. Mew Gulls won both the 1937 and 1938 King's Cup air races."
R is for
Rethink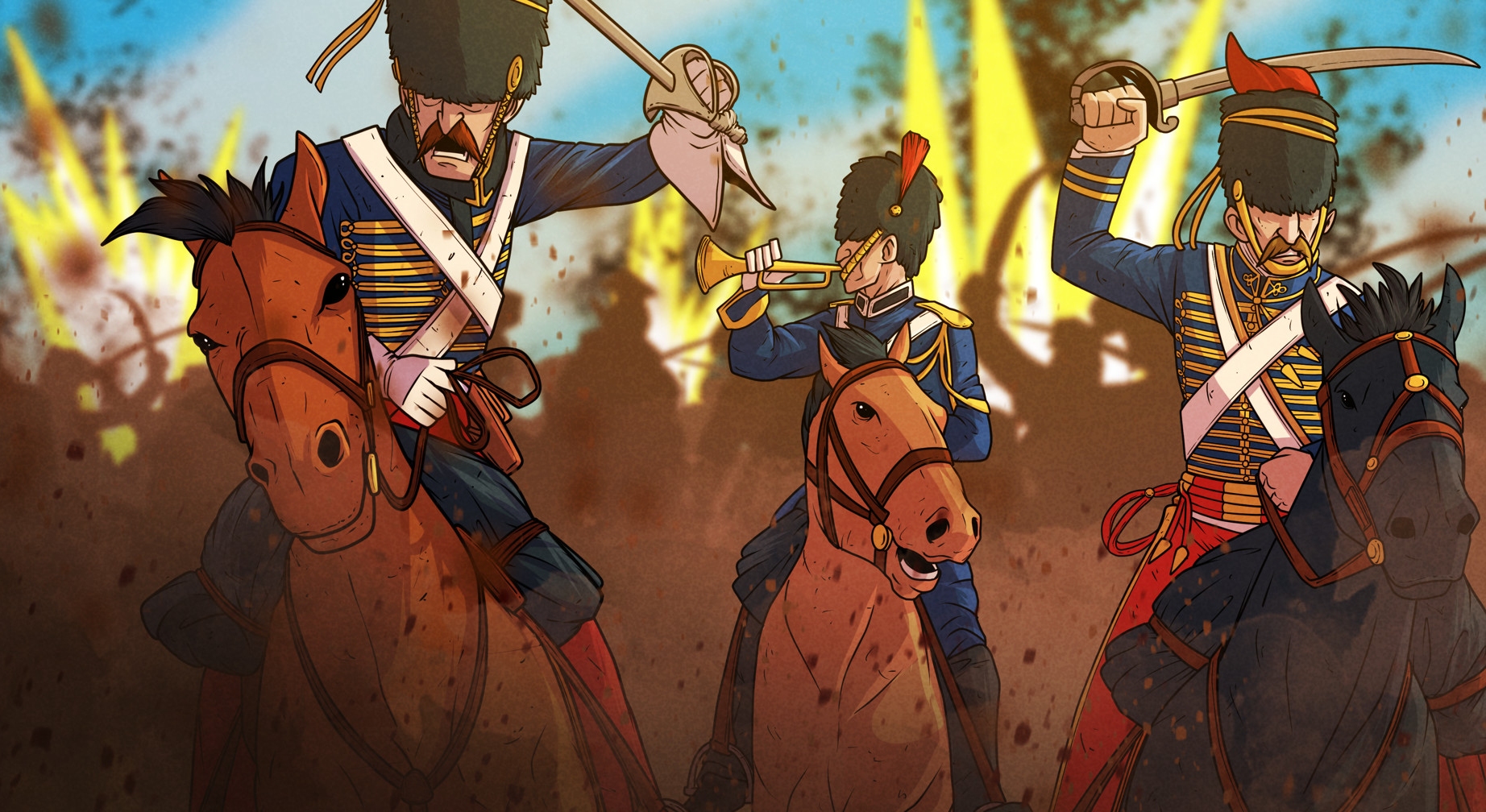 If you've been meaning to try Fire & Maneuver's free base module, get your skates on. Armchair History Interactive have decided to abandon the free-to-play model. From April 17, anyone who doesn't already have the game in their Steam collection, will need to stump up a $10 entrance fee.
S is for
Scandi scraps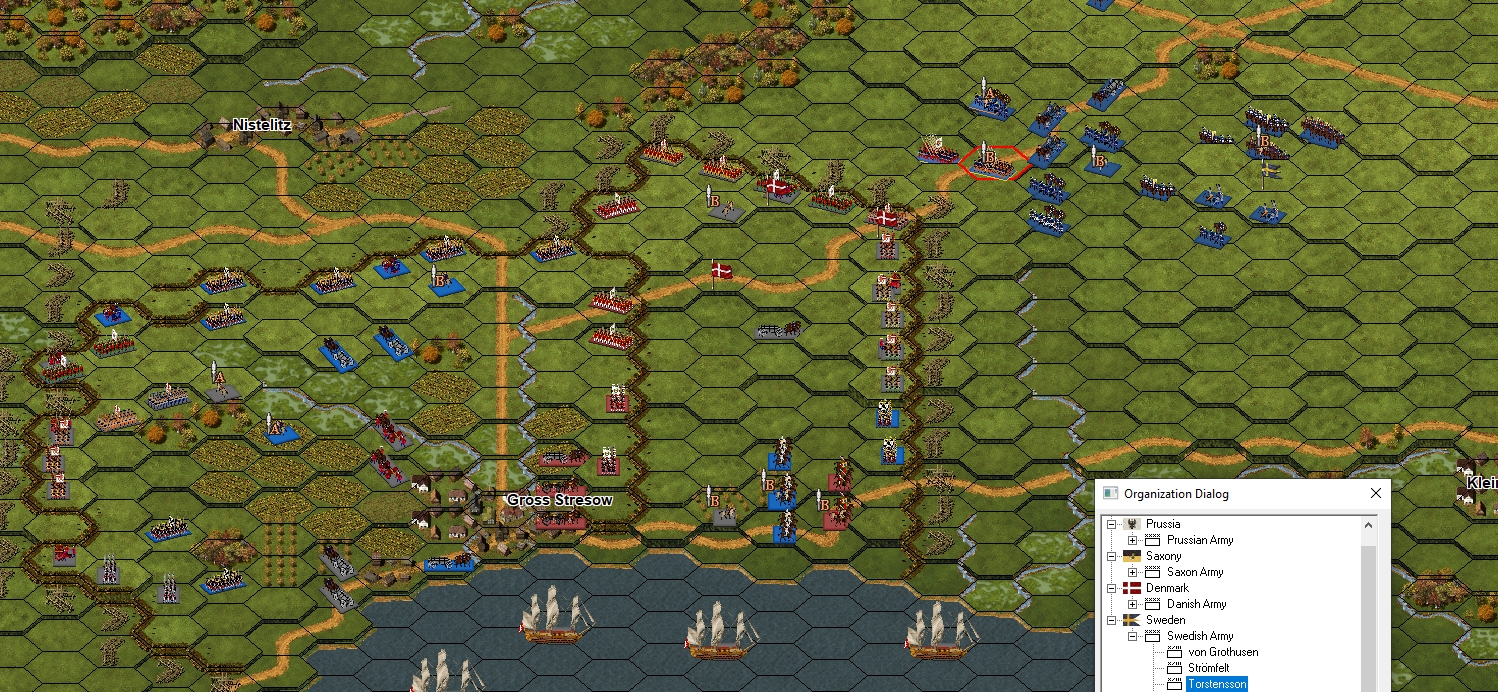 The Musket and Pike series gains a third instalment today. Great Northern War recreates 18th Century Scandi scraps like Narva and Poltava using 100 metre hexes and 15 minute turns. In addition to five campaigns (1700, Polish, Russian, Finnish, and Trondheim) and 69 standalone scenarios, series fans are in line for a host of engine improvements. The UI, AI, pathfinding and optional rules revamp isn't exclusive to GNW. Stablemates Renaissance and Seven Years War will also benefit.
T is for
The Airline Project: Next Generation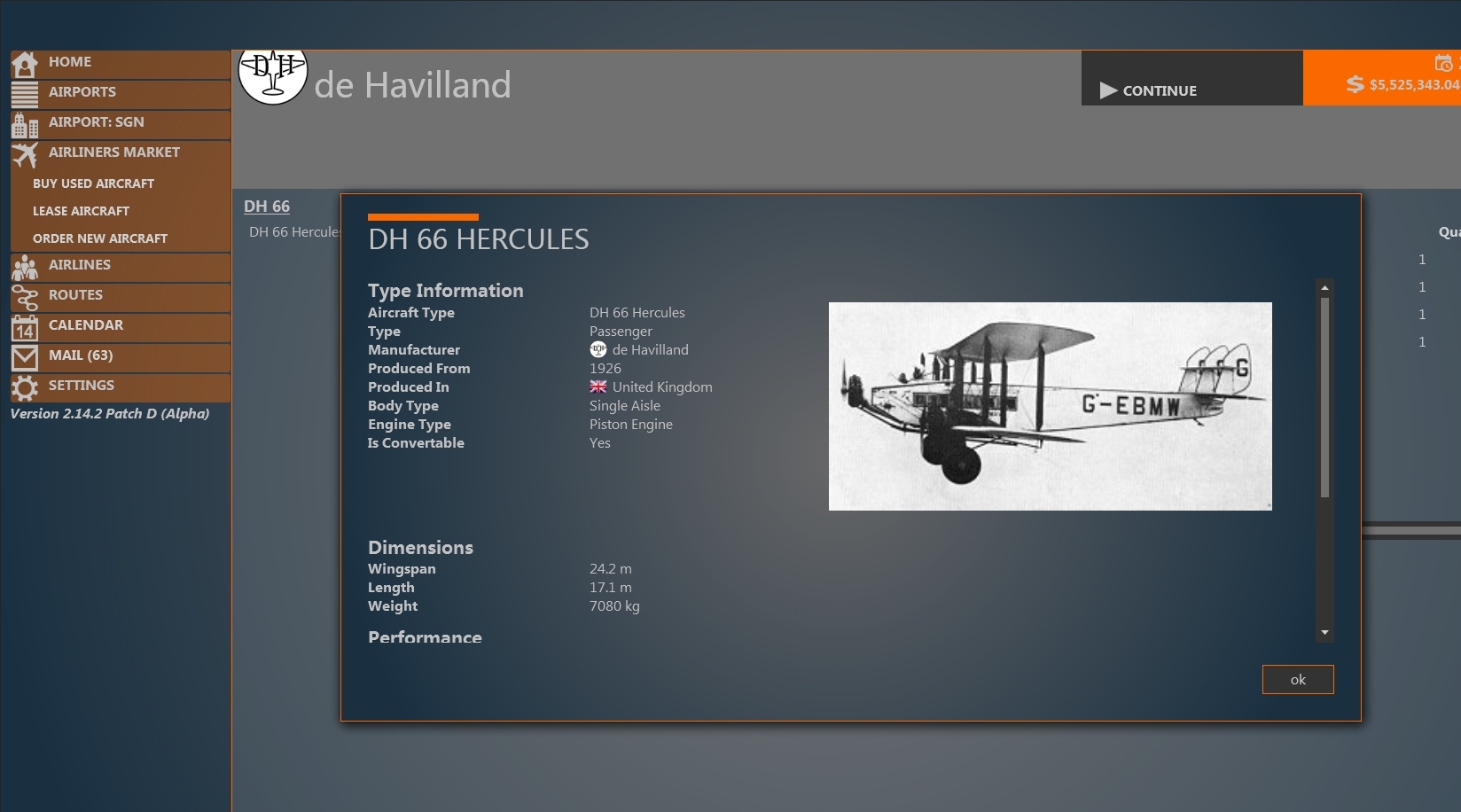 Due to grace Steam in late May, The Airline Project: Next Gen won't have to worry about competition from VENT's airline tycoon sim for a while (AeroMogul has a 2025-27 ETA!). As bedroom Bransons can commence fleet and network building as early as 1920 in TAP:NG (a title with a free predecessor) I suspect competition won't be the player's sole concern – nationalisation and war may also disrupt plans.
U is for
Unsporting U-bend
As this has been stolen many times without permission from our Instagram account, we thought we might as well post on here ourselves… German bunker air vent with nasty surprise. *Not a real grenade ? pic.twitter.com/112fHRKSs1

— NormandyBunkers (@BunkersNormandy) August 29, 2022
V is for
Vincemus – Air Combat…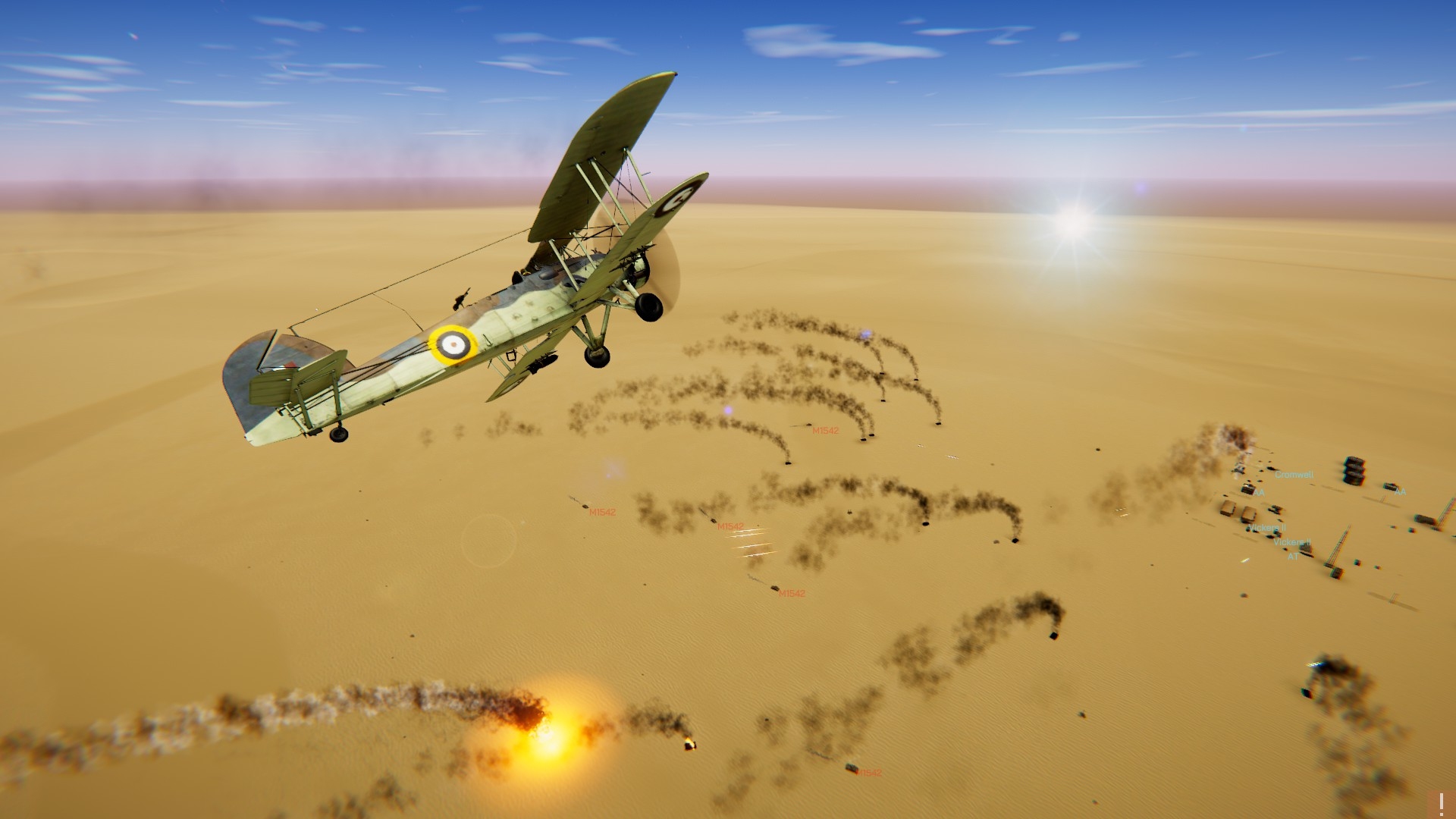 …an £11 work-in-progress with an excellent chance of appearing in the next 3×3. Somewhat strangely, this light WW2 flight sim begins by asking you to trash Italian tanks and fighters in a British biplane best known for delivering torpedoes. Fortunately, what the first scenario lacks in Gladiators and Hurricanes, it makes up for in Wings of Prey-reminiscent thrills and visuals.
W is for
WEGO wonder?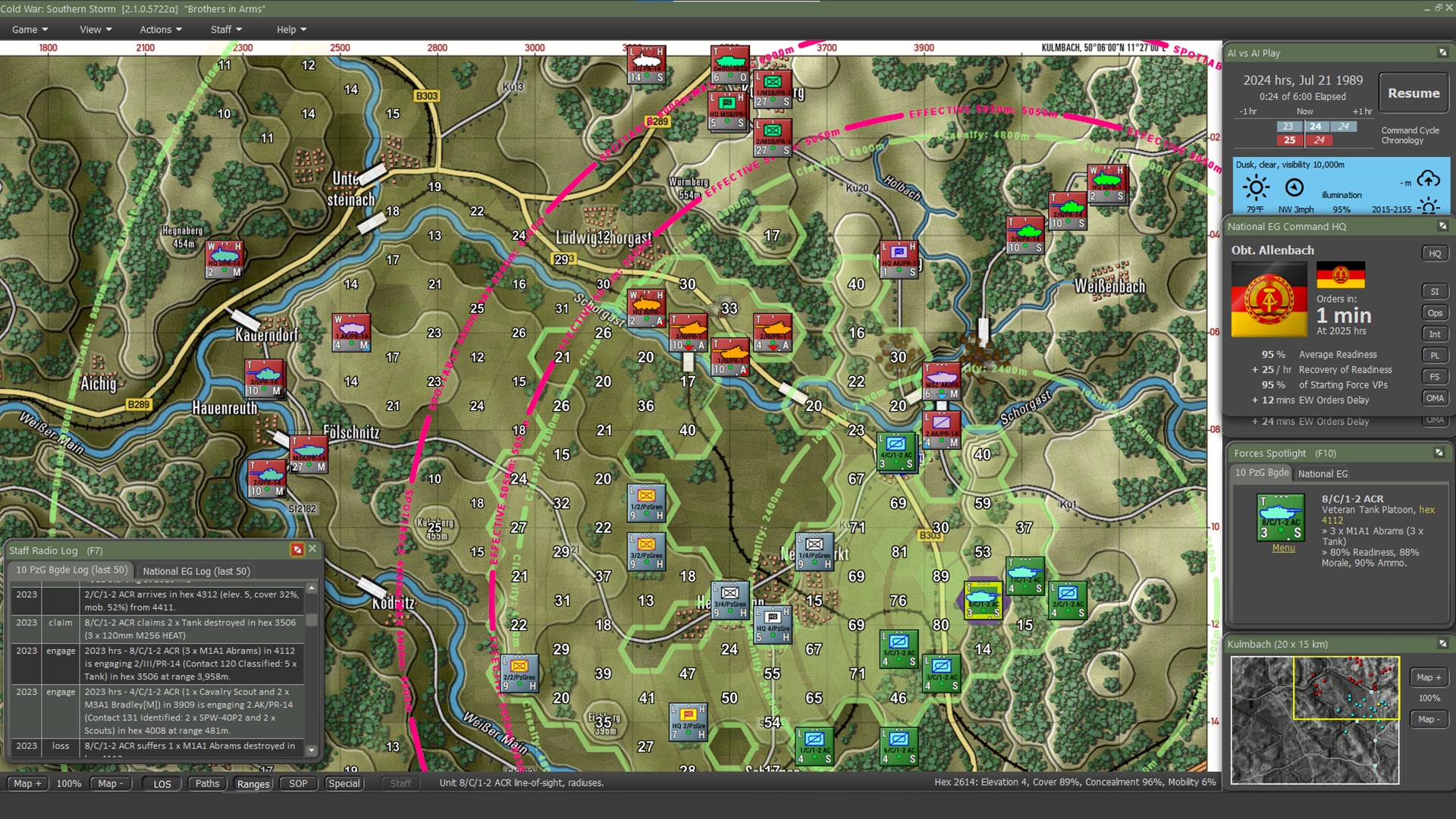 If the £51 Flashpoint Campaigns: Southern Storm keeps to its April 20 Steam release schedule, there's a good chance it will monopolise the April 28 Friday feature. Available since last November via the Matrix store, it's WEGO, comes from good stock, and boasts an unusually contented official forum, so I'm expecting my belated review to be light on scathe.
X is for
Xtremely niche
Just because the last THC reader survey revealed that 98.4% of the 1478 people who regularly visit this site haven't a clue what cornholing is and would be nervous to Google the term, doesn't mean I'm going to ignore the release of ACL Pro Cornhole. Unfortunately for developer FarSight, flawed physics and improbably accurate AI competitors may end-up shrinking their creation's already small potential market. Right now many early adopters seem more interested in tossing bags of scorn than bags of corn.
Y is for
Y not advertise on THC

As the intrusive ads that blight most other gaming sites bring me out in a rash, but THC still isn't paying its way, I've decided to convert the flanks of the Corner's masthead into bi-colour billboards. If you'd like to rent one of these billboards (they're available in three sizes – 98 x 98 pixels (nine tile) , 98 x 65 pixels (six tile), or 98 x 32 pixels (three tile) at very reasonable rates) for a spell to publicise your game, book, beer, toy, chocolate bar, charity, or whatever, contact me (tim at tallyhocorner dot com) for further details.
Z is for
Zaporizhzhia
The odds are stacked against Steam and Iron: Battle of Port Arthur. Not only does this upcoming naval battle sim have an unfortunate moniker, its makers are in the midst of a dreadful conflict. Silver Games consists of a programmer from Kyiv and an artist from Zaporizhzhia.