A TOW missile requires a second or two to warm up its battery and spin its gyroscope prior to launch. That delay plus an additional few seconds of operator indecision or inefficiency (we'll never know which) proves disastrous for Muttley in the opening moments of Op Oryx's penultimate turn.
(Operation Oryx is an open-to-all game of Combat Mission: Cold War set in 1981. The commenter-controlled Zendoran forces are attempting to ambush a column of Podrabian vehicles bound for Zečin, the Zendoran capital. Each turn covers one minute of WeGo action. For a scenario outline and summaries of earlier turns, click here).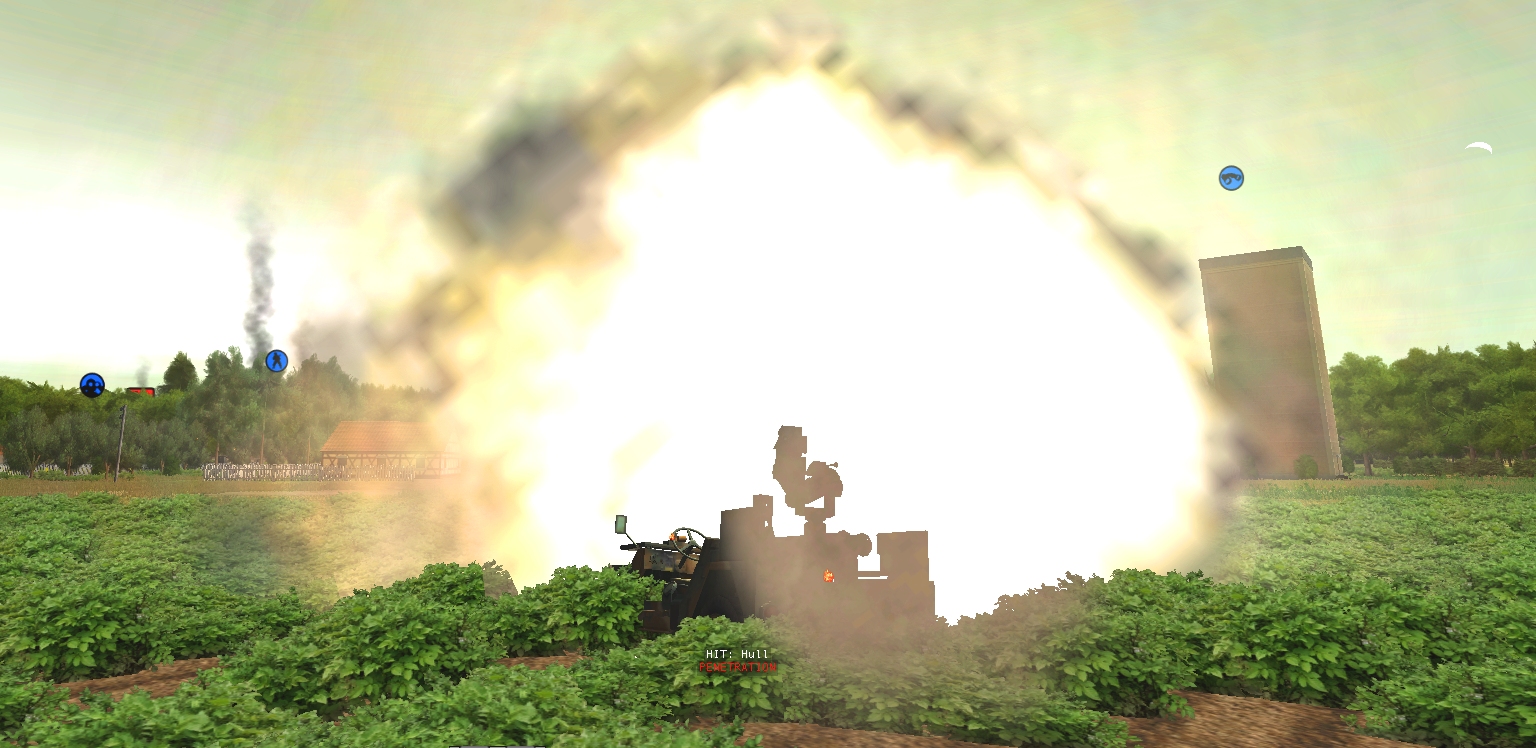 Espied early by the al fresco Oblomov, our 4×4 TOW Mutt and crew is blown to kingdom come by a 100mm HE round five seconds into turn 29.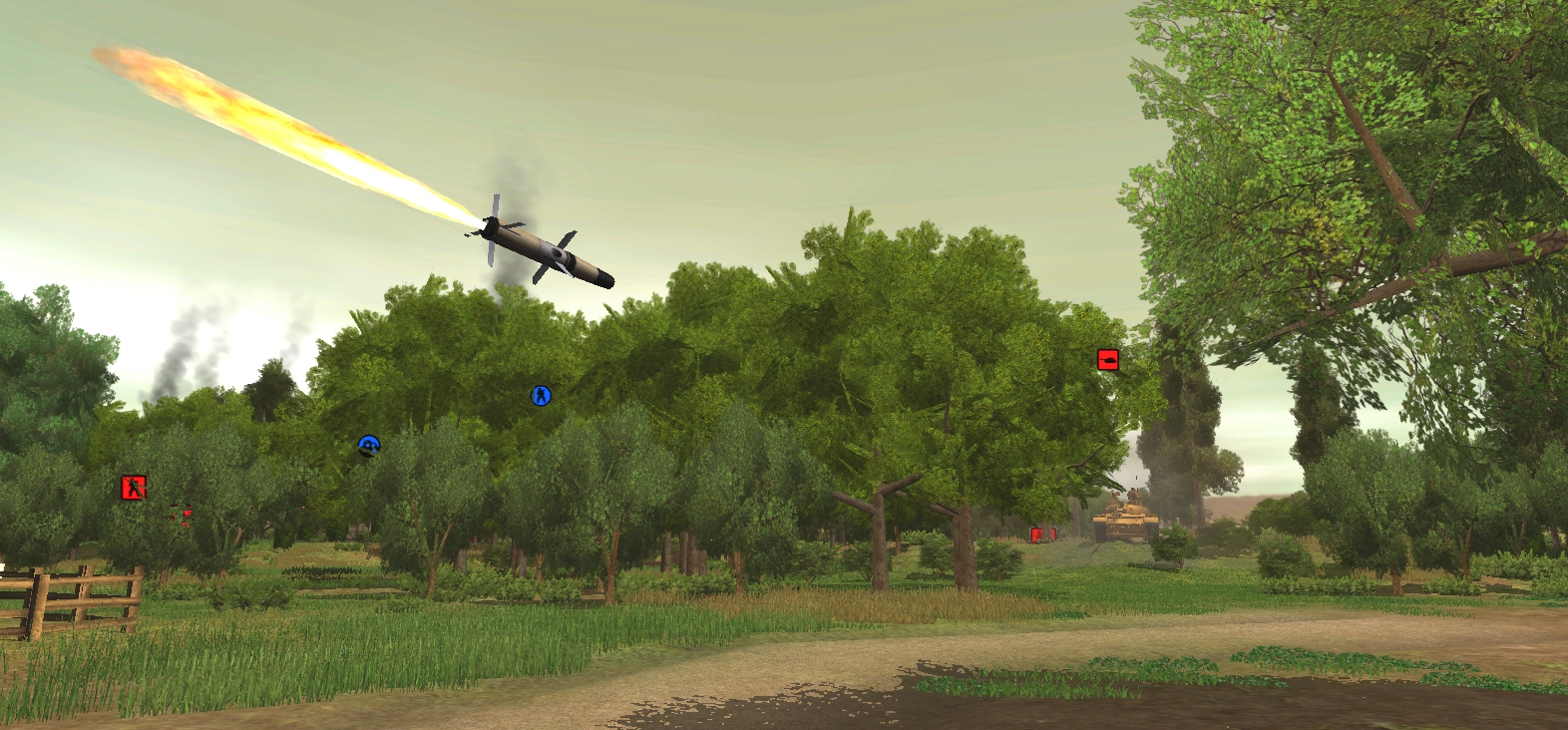 The blast leaves the missile that emerged from Muttley's drainpipe o' death at T+4.75, trailing a comical pig's tail of severed guidance wire. However the fact that the TOW is now just a T, doesn't seem to bother it unduly. It bustles along the road next to Viktor's place losing a little altitude, yes, but otherwise apparently on target.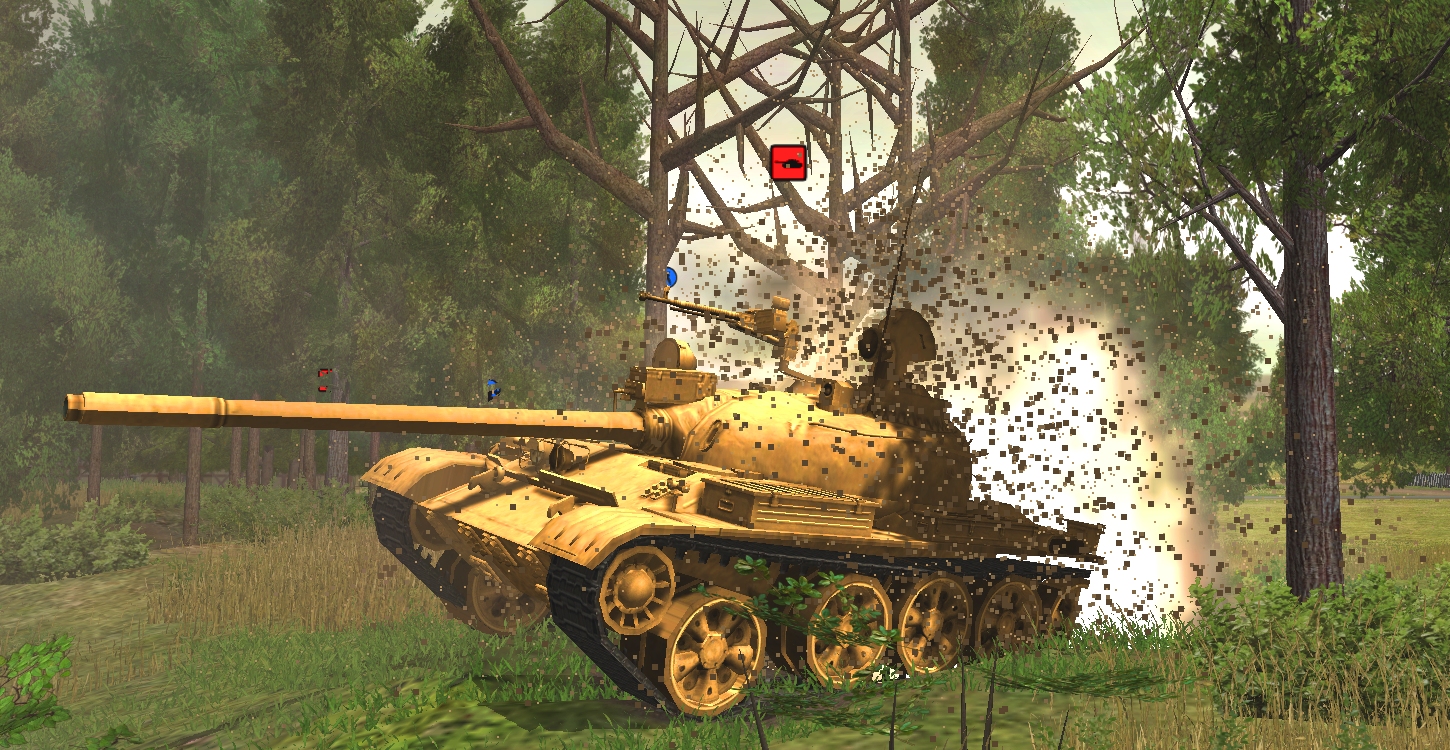 Next there's an explosion in the vicinity of Oblomov's T-55 which bodes well, but satisfaction quickly turns to disappointment when no hit text materialises.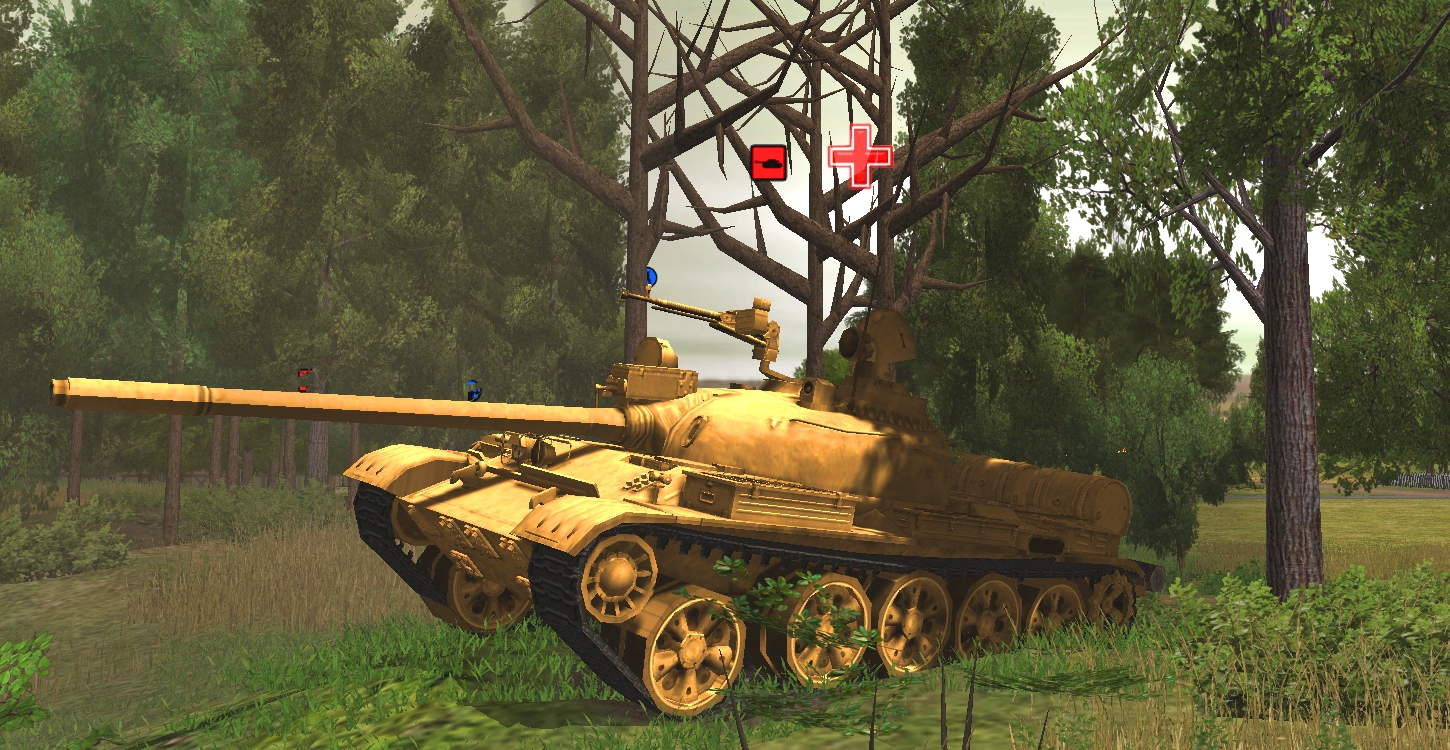 Hang on a minute though. We do get a red cross at least. Evidently, unbuttoned Oblomov has stopped some shrapnel. The T-55's TC will play no further part in the action.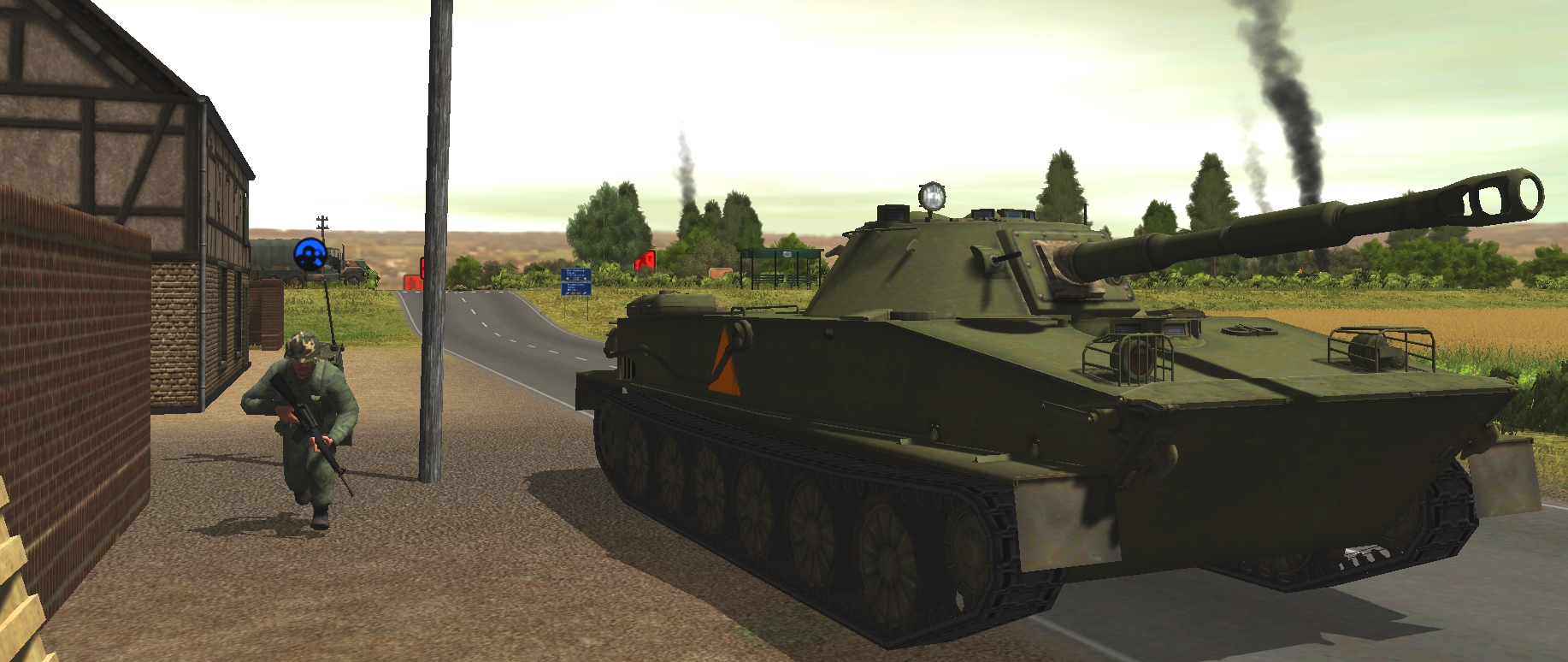 Two other situations prompt mousewheel rotations this turn. In central Strupnic, what's left of Recon Team Bravo commences a risky but vital dash south.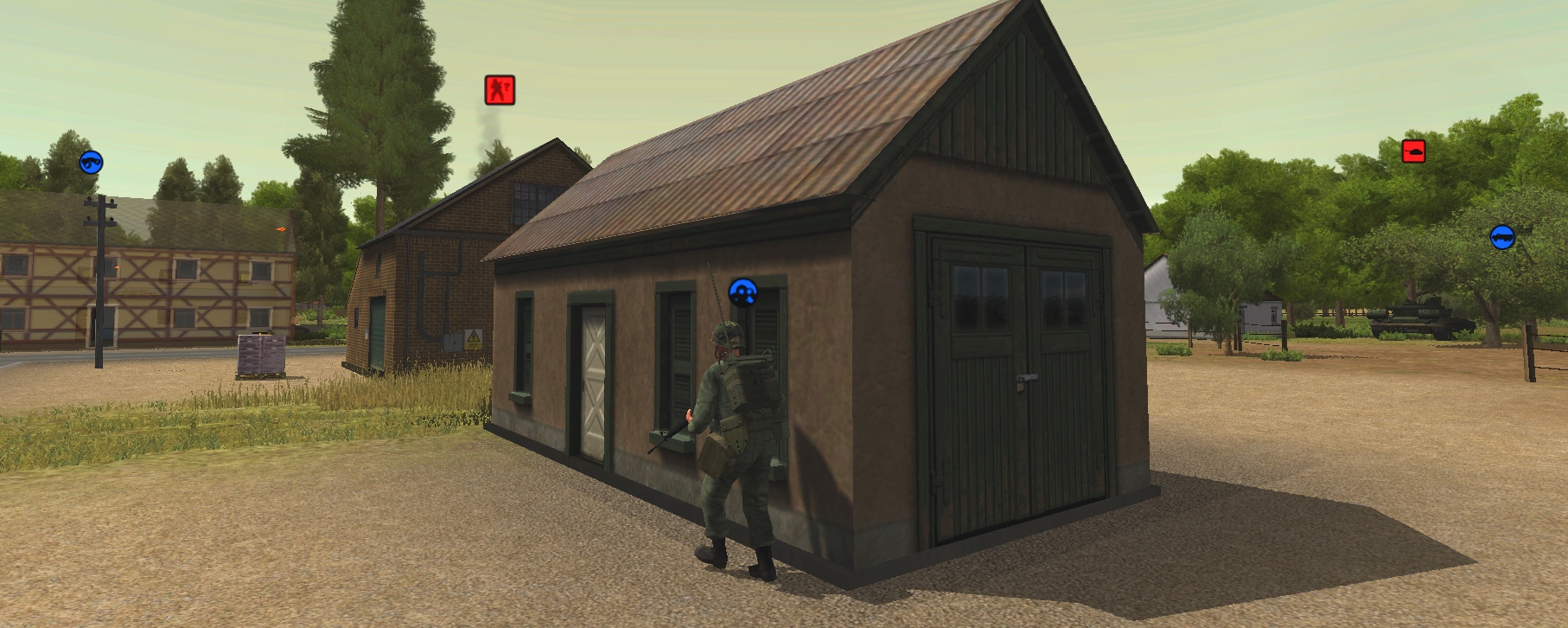 As he nears his goal, the building opposite the garage, our scout slows…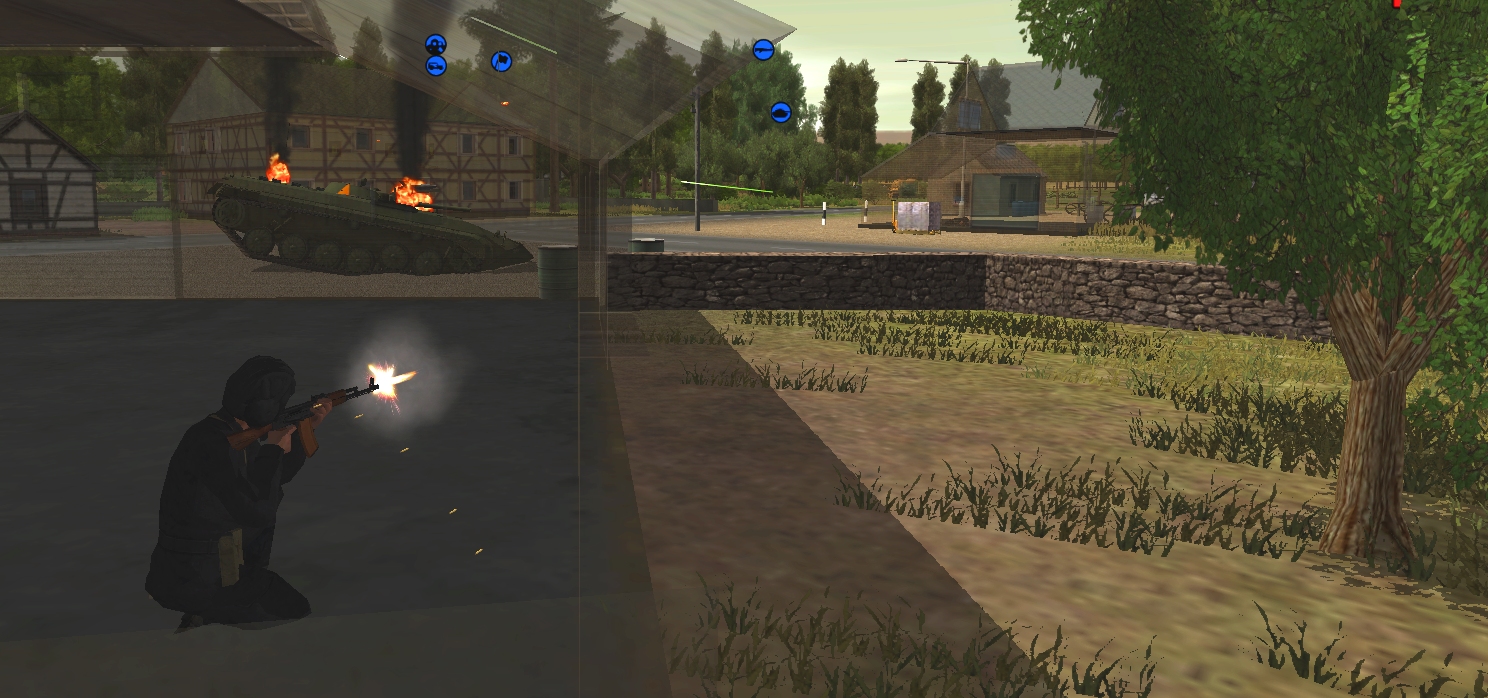 …and is spotted by the BRDM commander who provides covering fire. One of the two Pod tankers who might have stopped Bravo seems to be busy tending the wounds of the other, so the assistance may not have been necessary.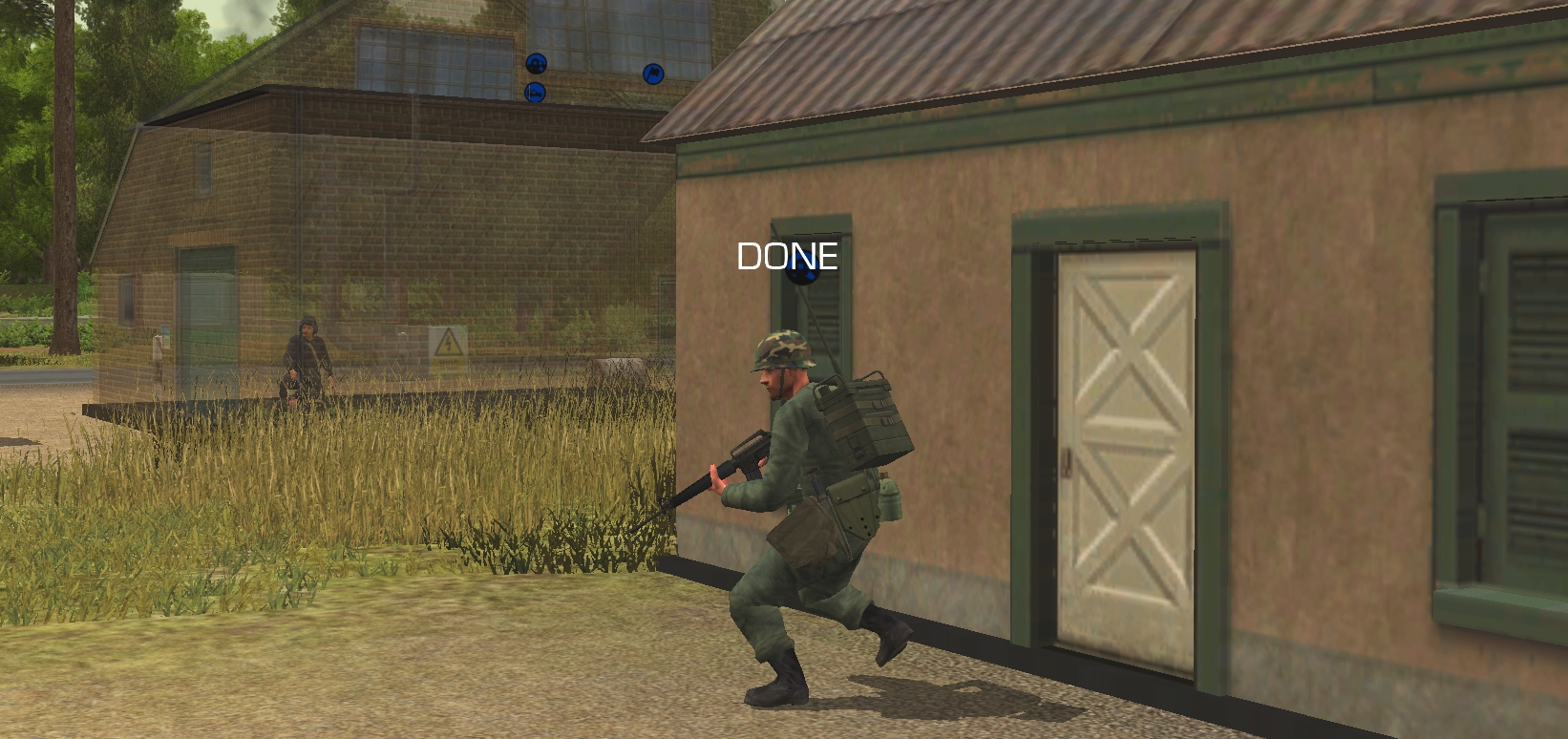 Then again… By the time turn ends, the medic has finished his wound dressing and is fingering his sidearm menacingly.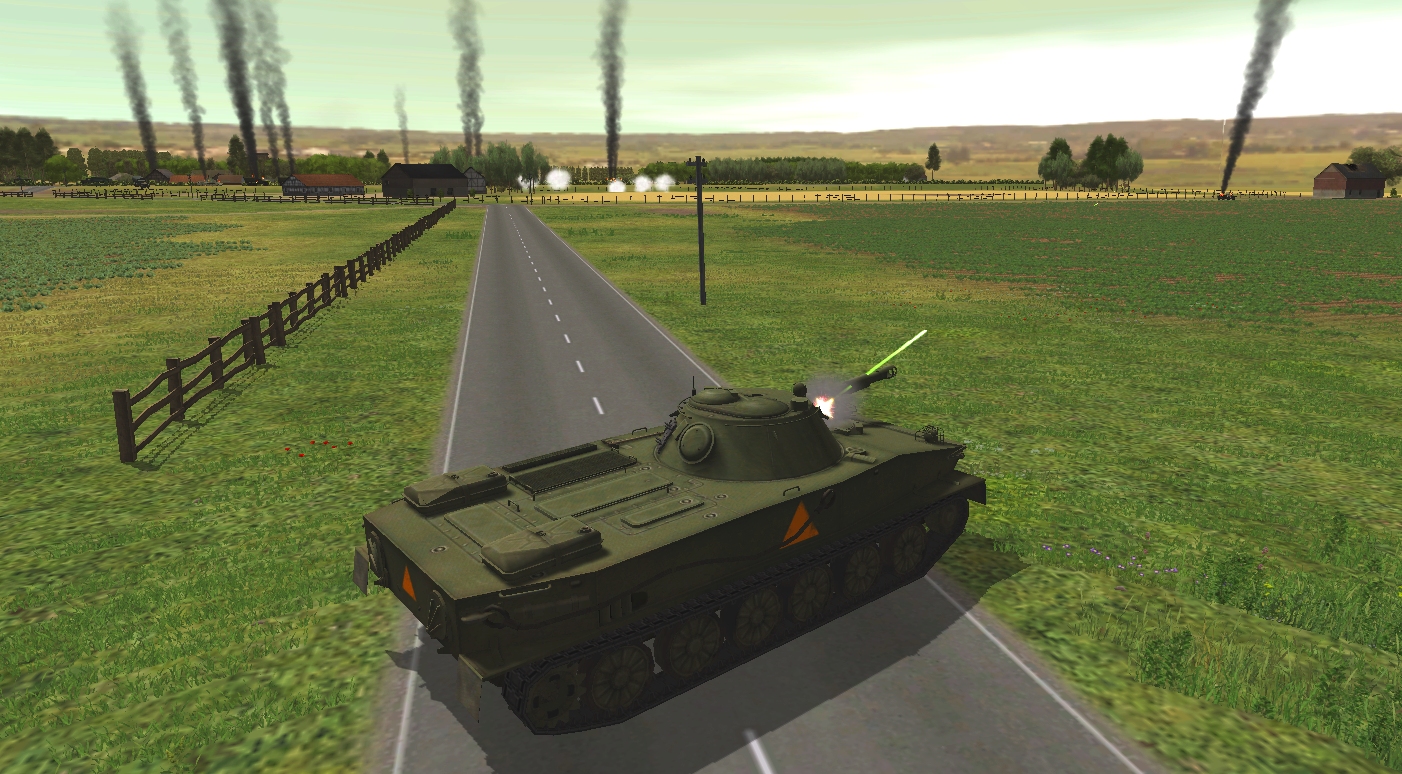 The other drama involves three Pod AFVs and three Zen mortarmen. Realising they're in imminent danger of being overrun, our Light Mortar Team abandons their tube, and scampers south-westward towards the highway embankment. The retreat is spotted by the PT-76 first. MG rounds fizz past the fleeing friendlies. Thankfully, no-one falls.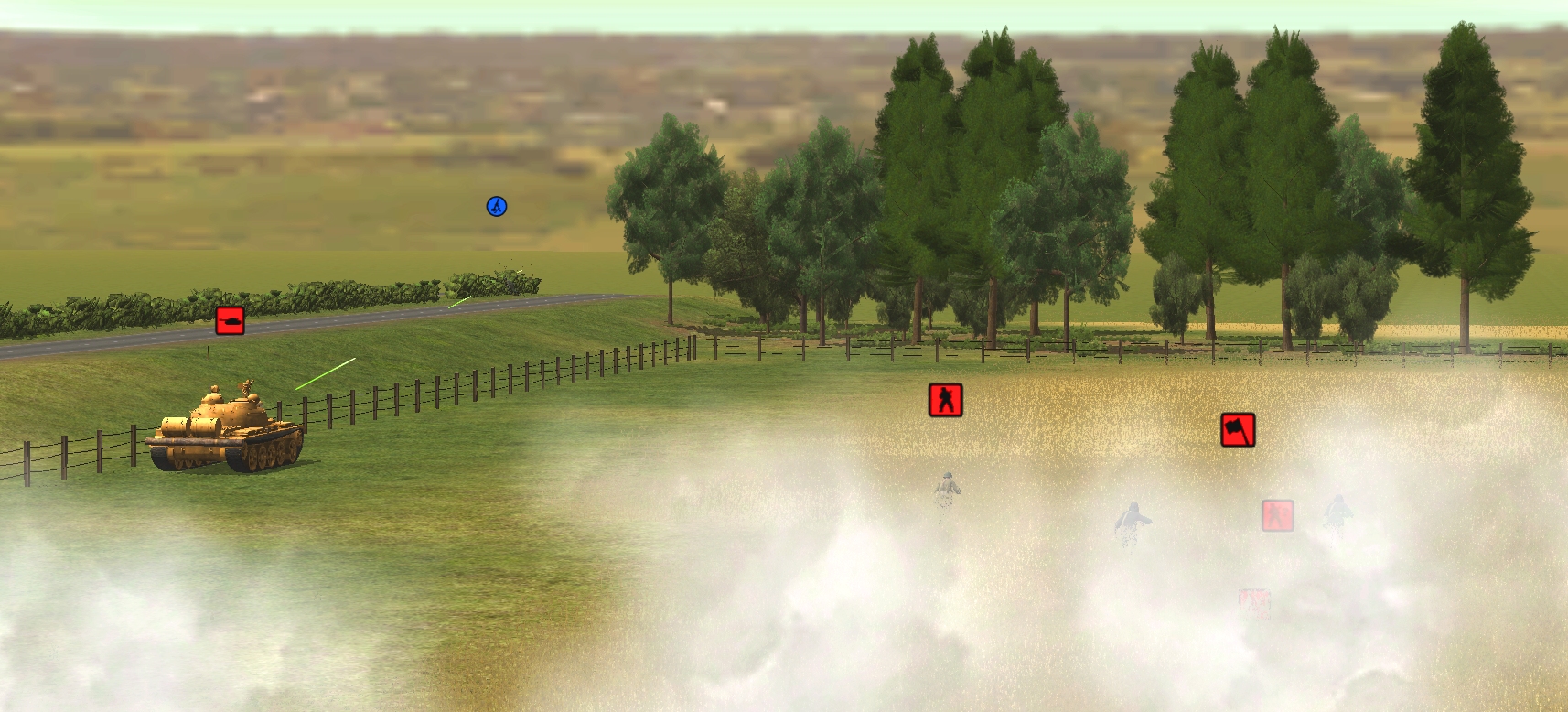 The T-55 near New Farm continues the harassment as the mortarmen hare across the hedged central reservation. Again, luck is with the retreaters.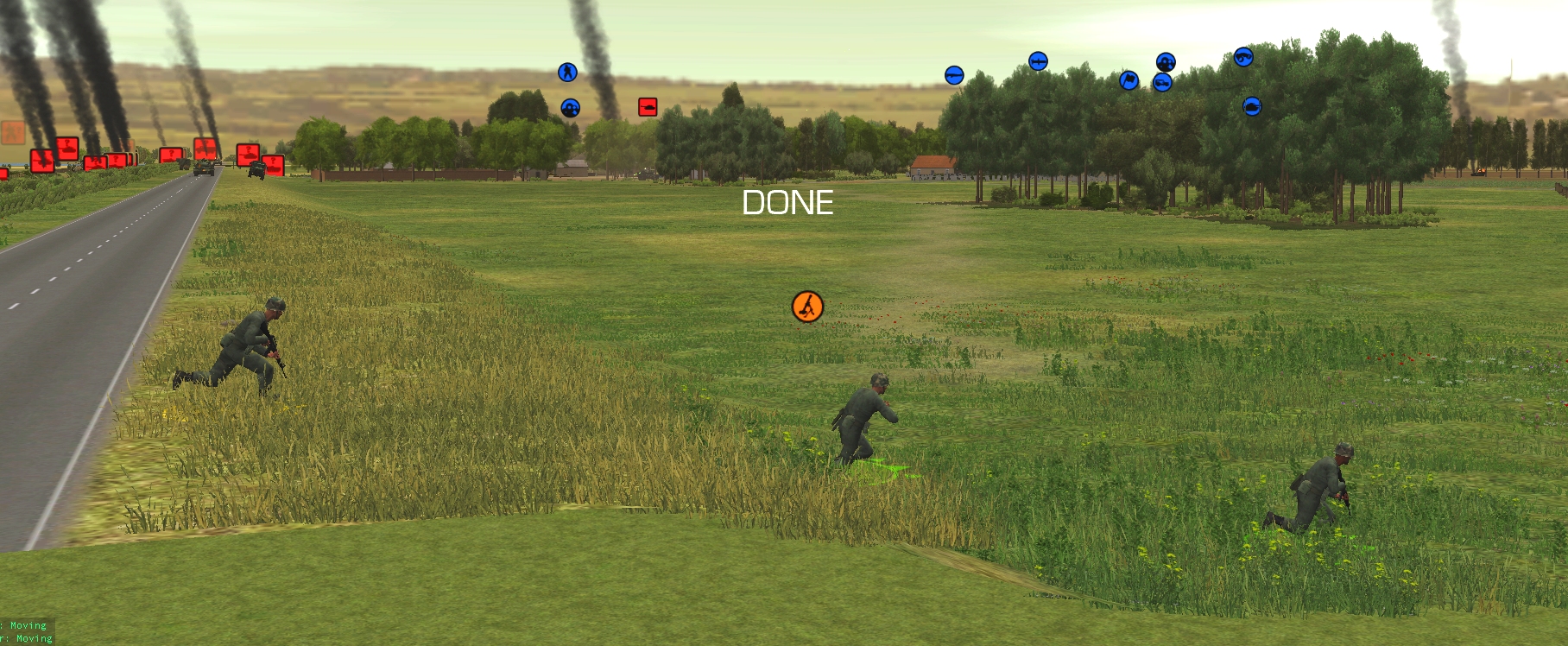 Their lungs are bursting and their salvation (the M113) is in sight when, circa T+55, the T-80 interjects. Shortly before the the clock stops, a 125mm HE round with numerous 12.7mm outriders streaks past the sprinting Light Mortar Team and disappears across the western map edge.