Every Friday at 1300 hours, Tally-Ho Corner's cleverest clogs come together to solve a 'foxer' handcrafted by my sadistic chum and colleague, Roman. A complete 'defoxing' sometimes takes several days and usually involves the little grey cells of many readers. Don't be shy. All are welcome to participate.
All the rage in the 1920s and 1930s, Whodunnit Foxers are seldom seen today. Each one contains the information necessary to solve a fictional murder. Anagramised on a Whodunnit's typewriter keyboard you'll find…
The murder weapon
The murder location
The victim's occupation
The hour of the murder
The murderer's christian name
Every key is used once. All five answers begin with the same colour letter and then alternate in letter colour (so red-white-red-white… or white-red-white-red…). And every answer is spread between two rows of keys.
Most Whodunnits come with a selection of clues that aid defoxing.
Here, for reference, is a solved puzzle together with its clues: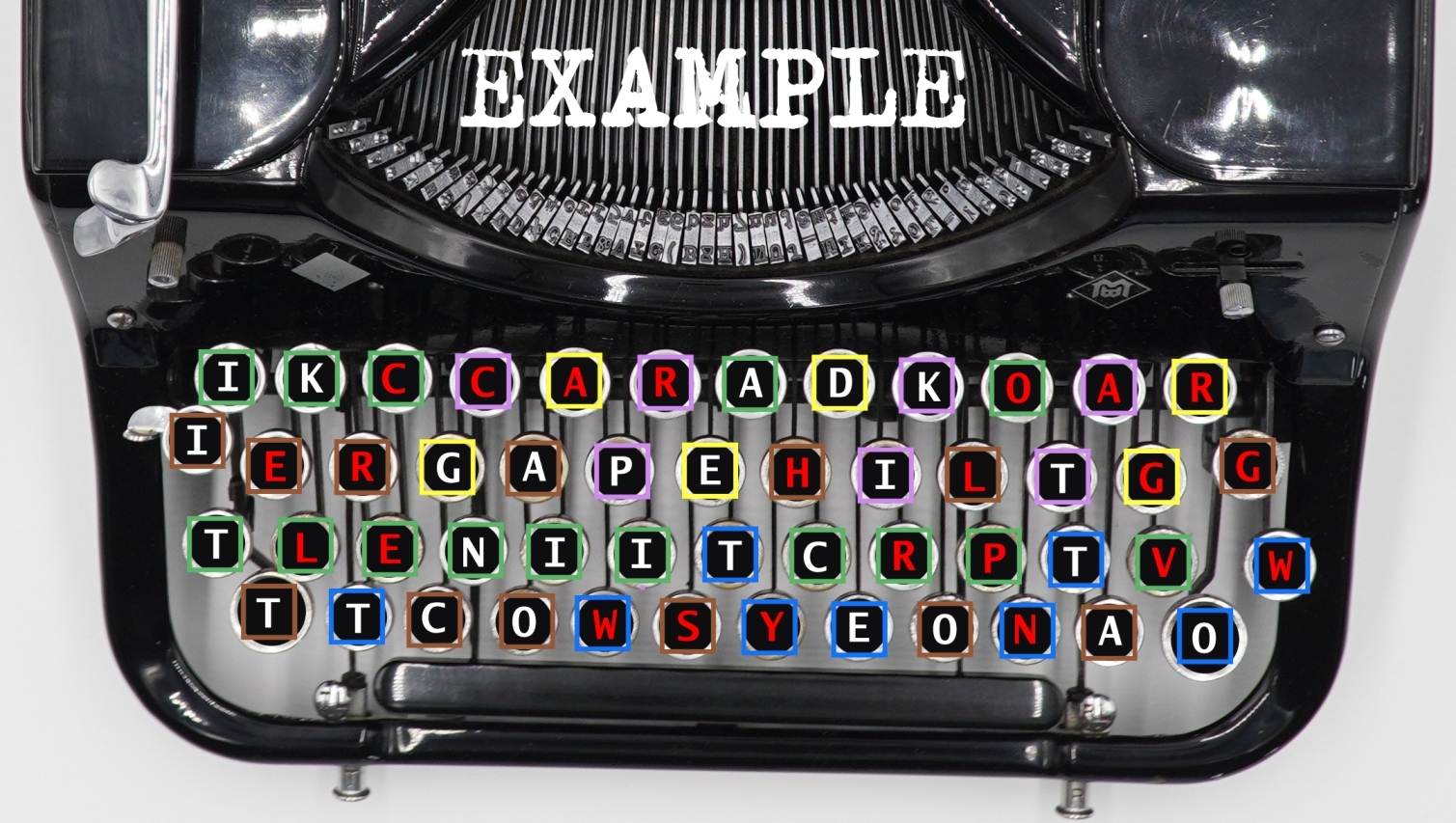 (Clues)
1. The murder occurred at night
2. The weapon can be found on the top half of the keyboard.
3. The location is relatively common in England but very rare on the Continent.
4. The murderer was male.
(Solution)
Murder weapon (rows 1 & 2) – DAGGER
Murder location (rows 1 & 3) – CRICKET PAVILION
Victim's occupation (rows 2 & 4) – ARCHAEOLOGIST
Hour murder occurred (rows 3 & 4) – TWENTY TWO
Name of murderer (rows 1 & 2) – PATRICK
Today's Puzzle: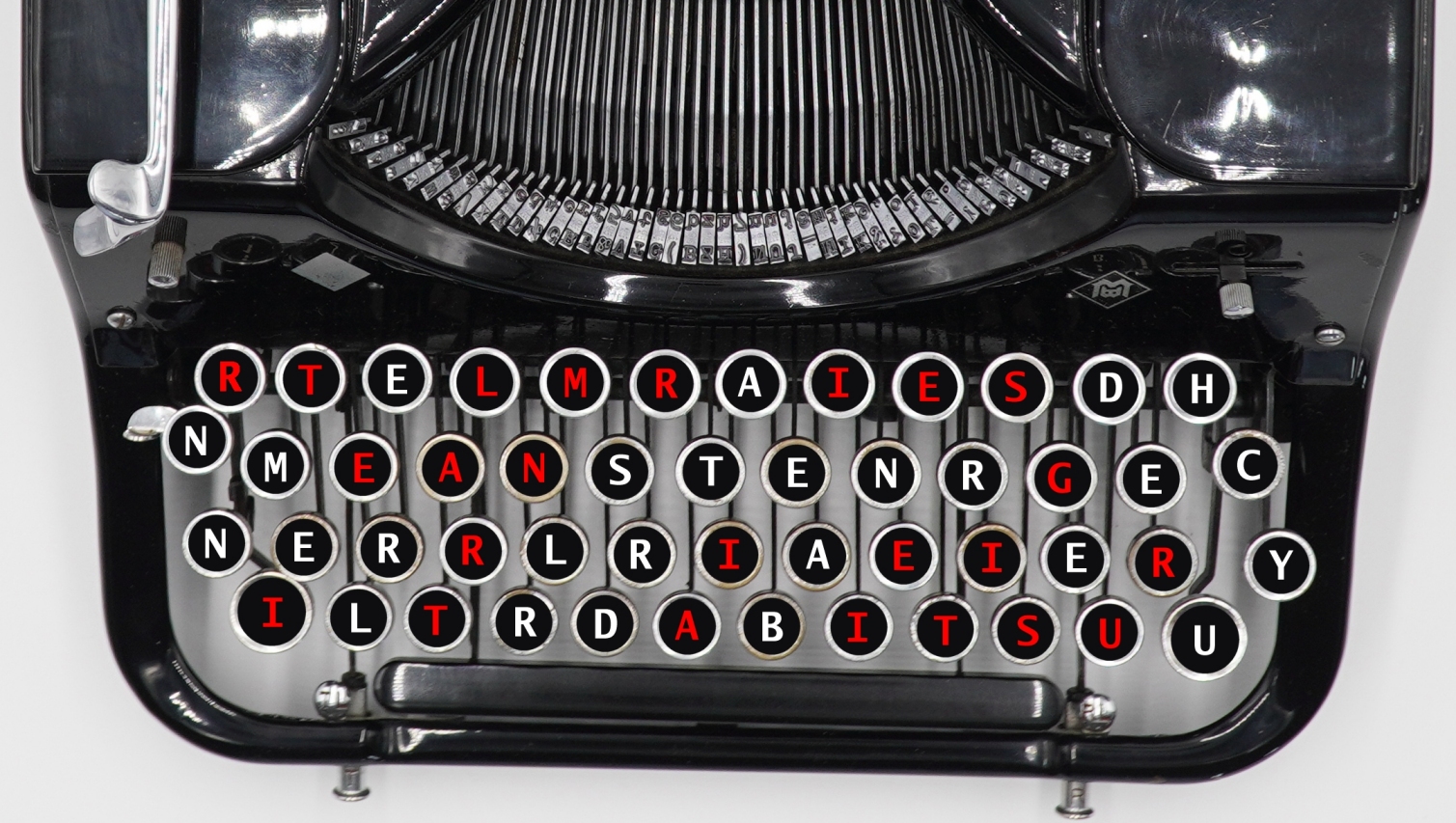 Today's Clues:
1. The weapon begins and ends with a vowel.
2. The letters of the murderer's name, although spread between two rows, retain their original order.
3. The murder victim's occupation didn't exist before the middle of the 19th Century.
4. The location is the longest answer.
5. The murder occurred before 9PM.
* * *
SOLUTION
Last week's geofoxer theme: The St. Crispin's Day speech from Henry V (defoxed by Colonel_K)

a. Bedford (Aergistal)
b. Exeter (Aergistal)
c. tip-toe (Aergistal)
d. flowings cups (Nutfield, Aergistal)
e. Talbot (Electric Dragon, Viscount)
f. Warwick (Aergistal)
g. Westmoreland (Nutfield, Aergistal)
h. band of brothers (Aergistal)
i. Manhood (Nutfield, Phlebas)
j. ending of the world (Nutfield, ylla)
k. fellowship (Colonel_K)
l. St Crispin (Colonel_K, Phlebas)