How many of the motorists that hurtle along the M2 highway today, understand the significance of Strupnic's plinthed T-62? How many stop to read the names engraved on the monument's plaque? Viktor Somlac… Branko Somlac… Otto Pinkas… Milan Lesov Snr… Milan Lesov Jnr…
(Operation Oryx is an open-to-all game of Combat Mission: Cold War set in 1981. The commenter-controlled Zendoran forces are attempting to ambush a column of Podrabian vehicles bound for Zečin, the Zendoran capital. Each turn covers one minute of WeGo action. For a scenario outline and summaries of earlier turns, click here).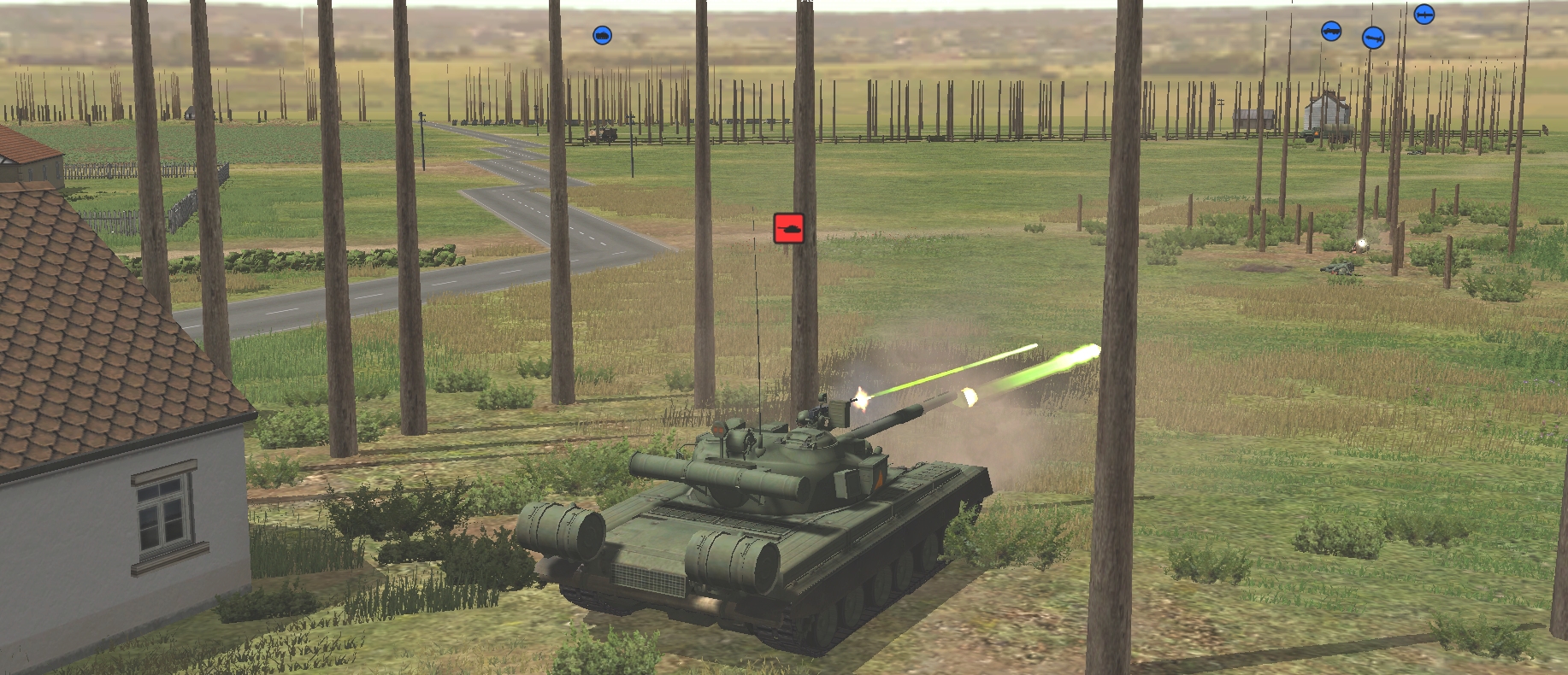 At the moment he becomes a muddle of memories… a rib-cage throb… a name on a war memorial, the younger Lesov is reloading his RPG-7.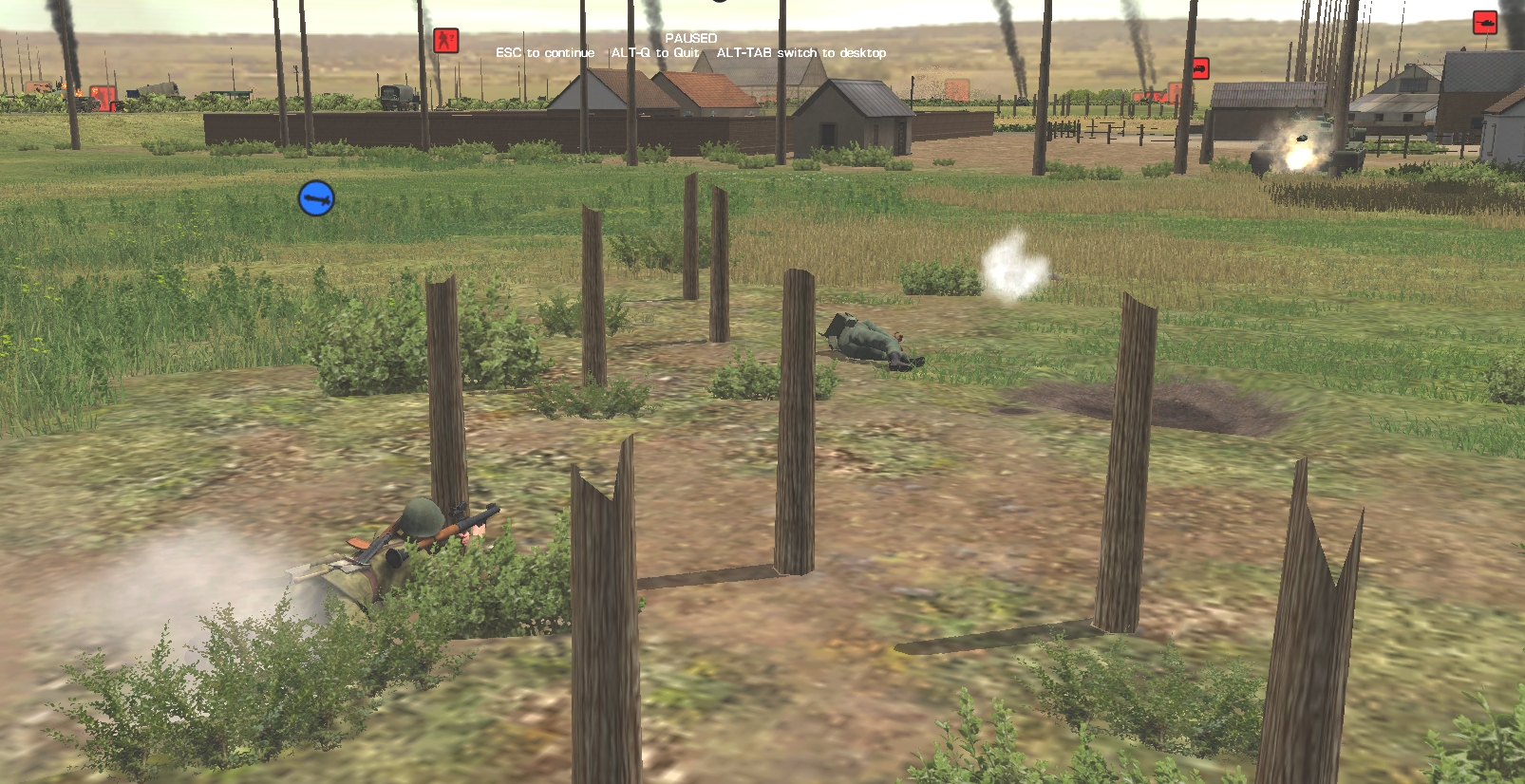 The HEAT rocket in his blood-greased hands is a replacement for one that, seconds earlier, struck a T-80 but failed to penetrate.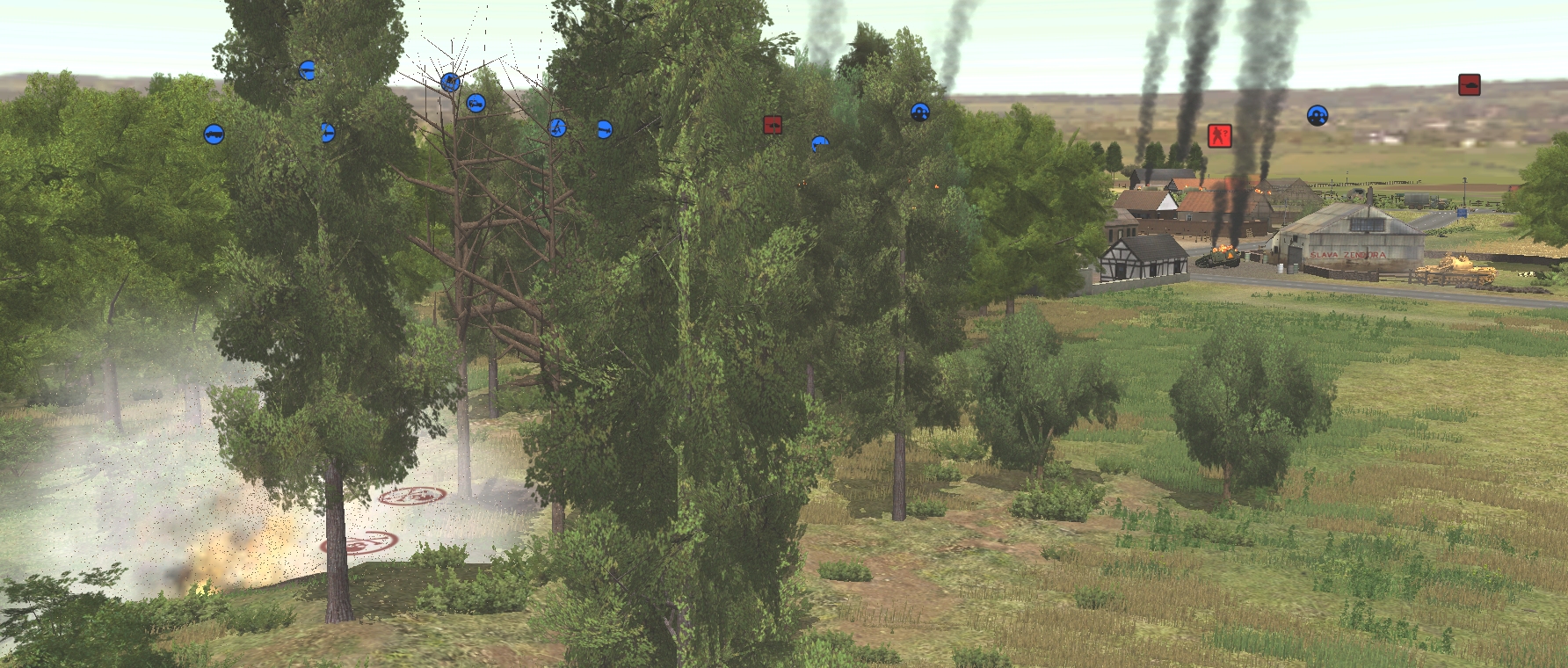 In the fourteen seconds prior to Milanek's demise, two other Zen warriors meet their makers. Otto Pinkas is attempting to drag his wounded buddy, Branko, to safety, when the garage T-55 puts an end to his efforts.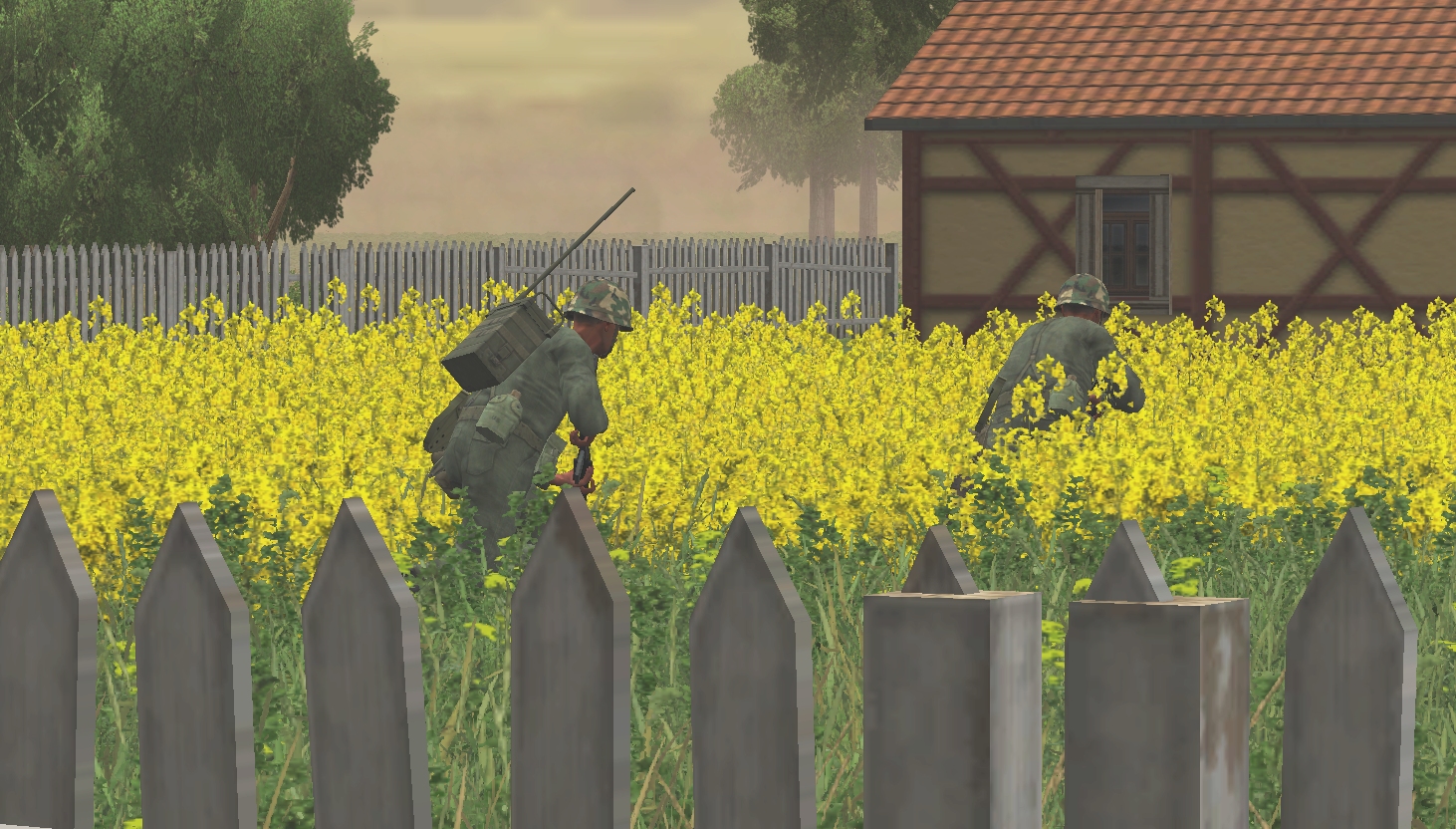 Earlier, MG fire from the same tank reduced retreating Recon Team Charlie by a third. Unfortunately, the hurrying scouts failed to notice that one of their number was missing when they checked-out of the hotel.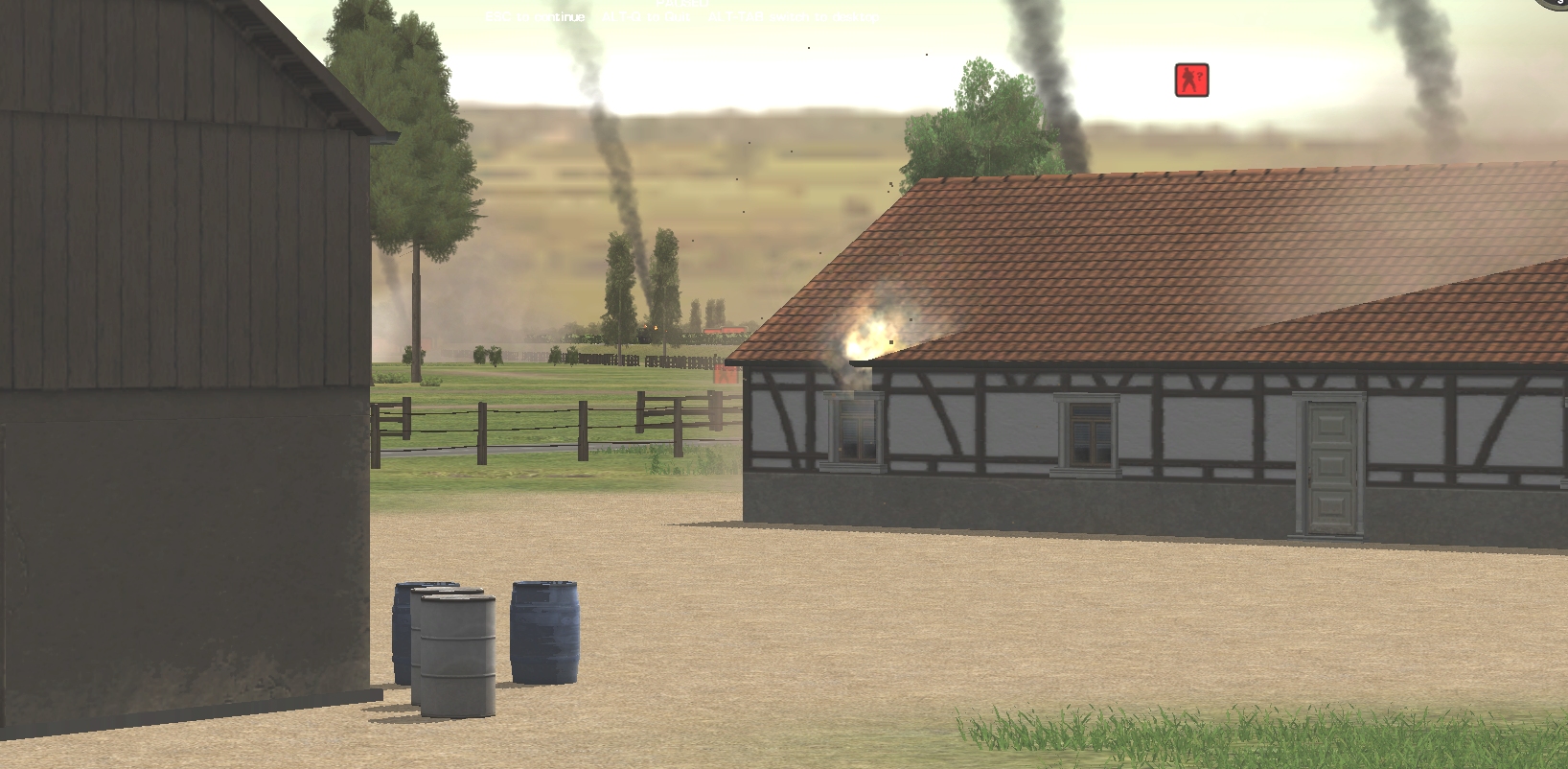 Scouting the map for good news to counterweight the bad, the most positive event I can find involves our Light Mortar Team. While keeping a wary eye on an advancing PT-76 near Tereza's barn, they set about plastering/deplastering Box 50's occupied farmhouse. Their bombardment is spot on and AK fire from that quarter quickly ceases.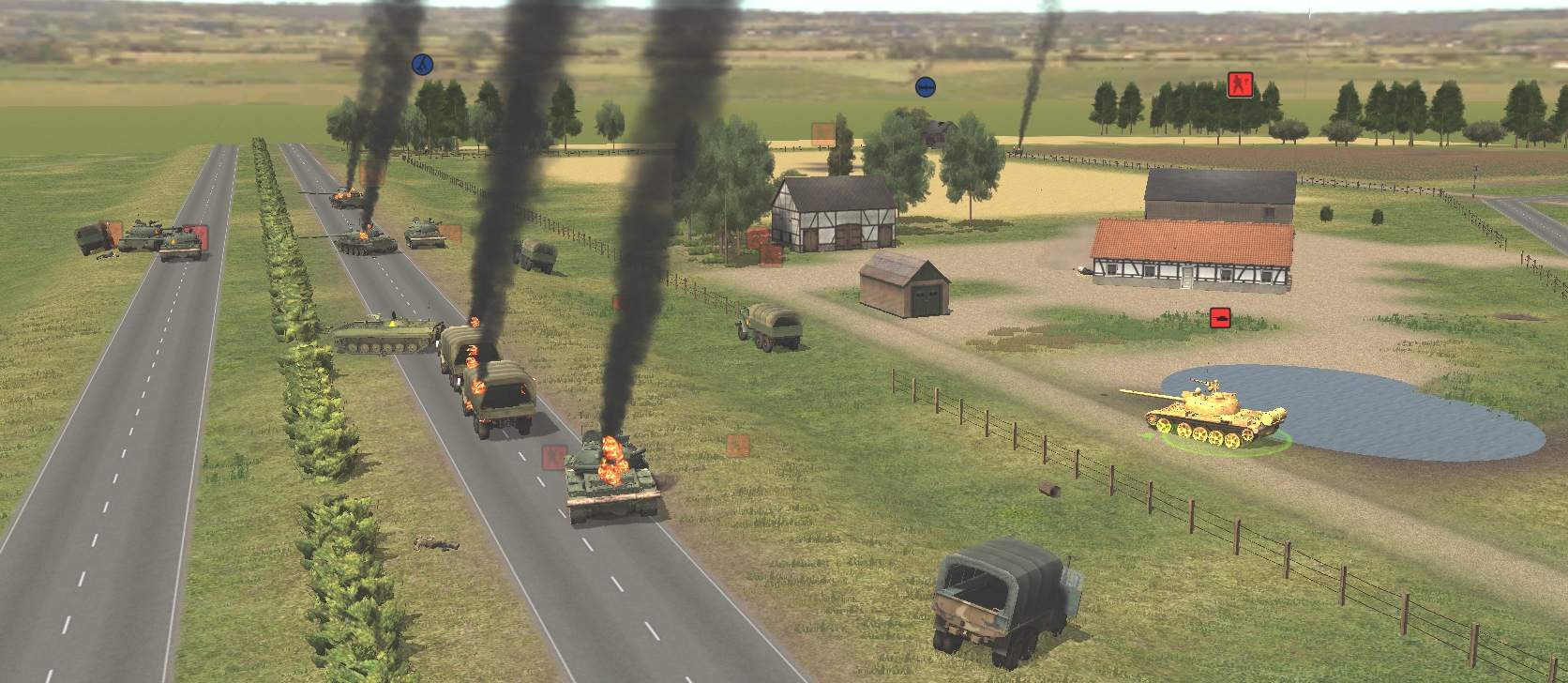 Unfortunately, while one New Farm threat wanes, another waxes. Mid-way through the sixty, our observer team atop of the dovecot spots the Vostok Memorial T-55 skirting the New Farm duck pond.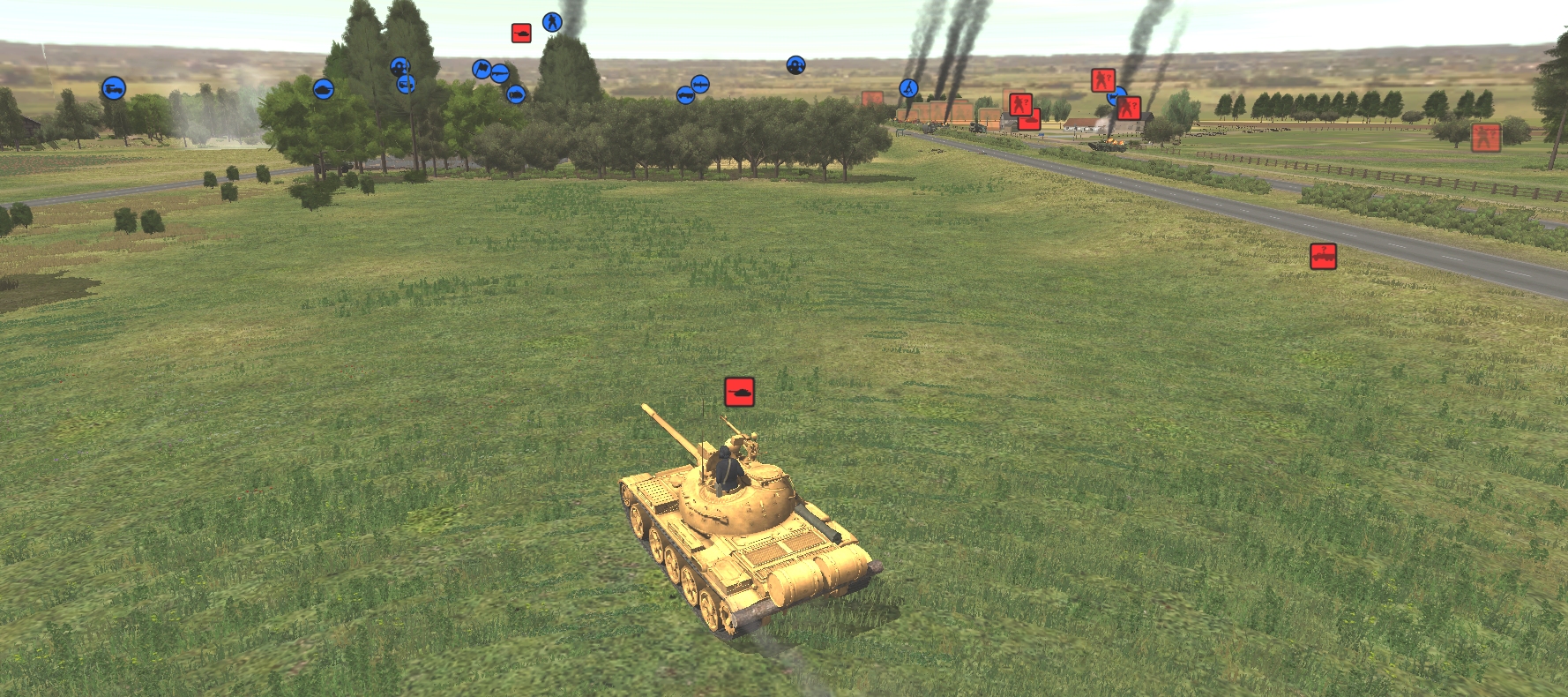 Another T-55 on the move this turn, is the one that has spent the last few turns patiently overwatching in the east. When the clock stops, this unbuttoned MBT is in Box 78, heading in the direction of the Lesov's house.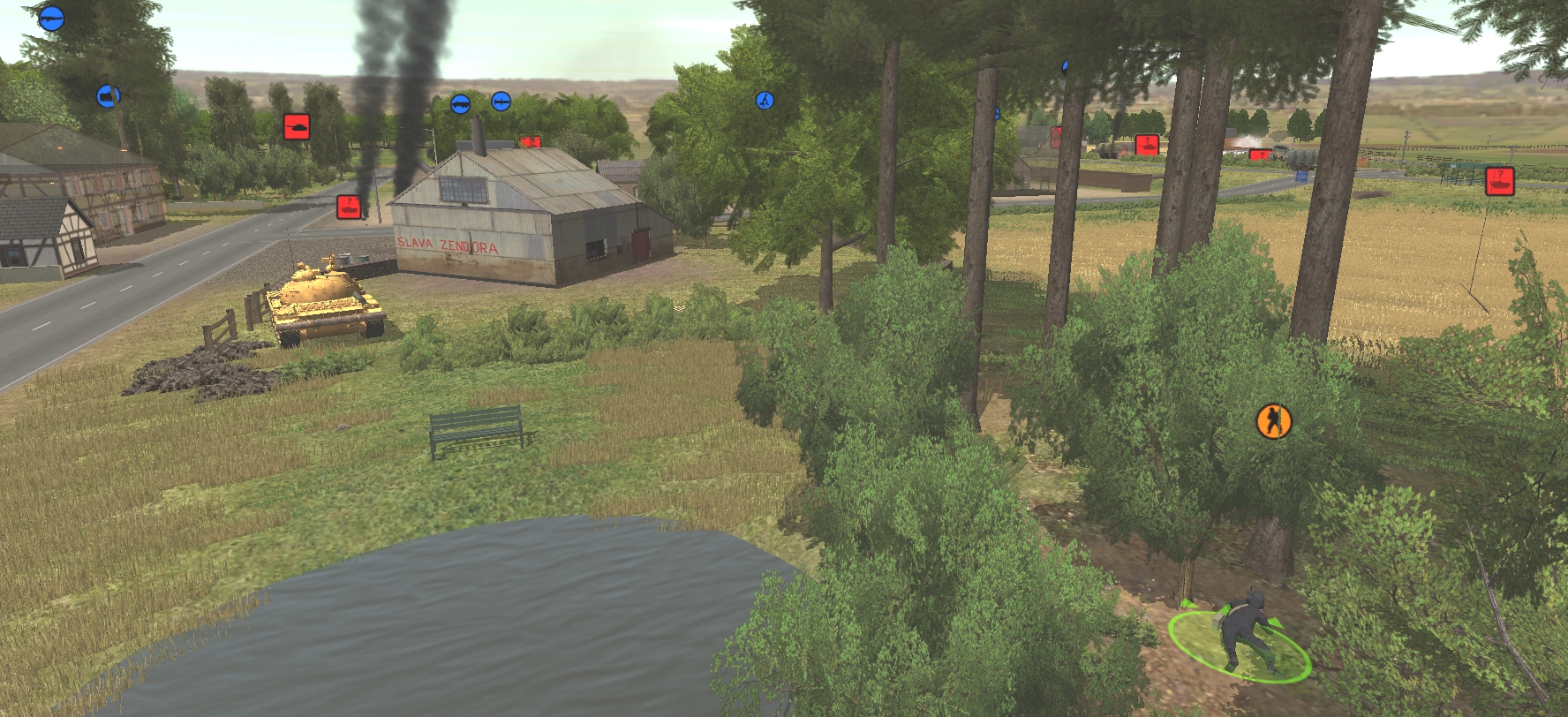 If that is indeed its destination, the BRDM commander (currently concealed in the tree clump east of the garage) may have a tough few turns ahead of him.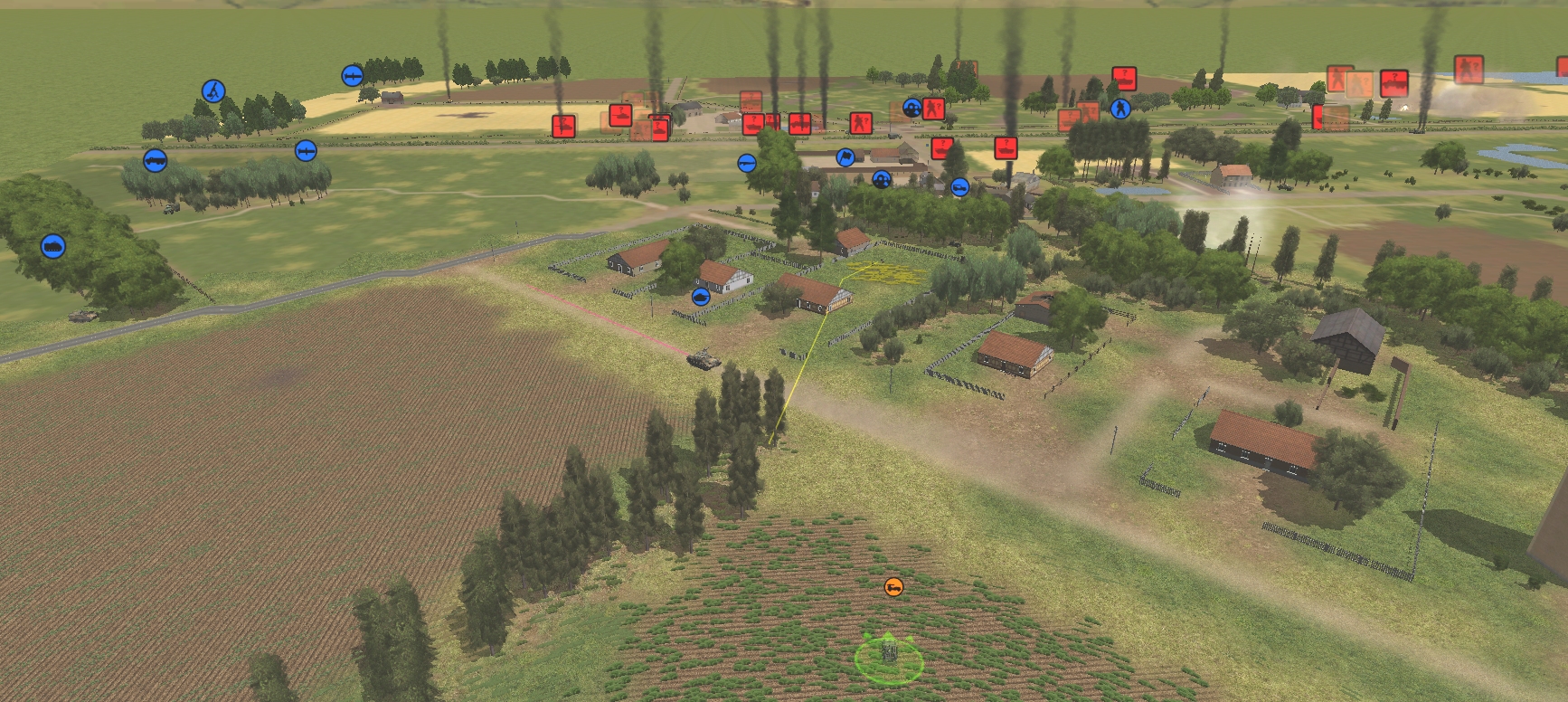 When the action freezes, Team Droopy is still in the process of packing up, our Patton is nearing its final waypoint (86,0,0), and newly repositioned Muttley is eyeing, through a very narrow keyhole, the patch of open ground the T-80 must cross if it wishes to advance further.