Despite being one man down, TOW Team 'Droopy' manages to fire all three of its remaining 'Tube-launched, Optically tracked, Wire-guided' tank trashers during this sixty-second slice of play-by-comment Combat Mission: Cold War action. The second missile is foiled by foliage as it streaks towards a glimpsed PT-76 amphibious tank.
(Operation Oryx is an open-to-all game of Combat Mission: Cold War set in 1981. The commenter-controlled Zendoran forces are attempting to ambush a column of Podrabian vehicles bound for Zečin, the Zendoran capital. Each turn covers one minute of WeGo action. For a scenario outline and summaries of earlier turns, click here).

The third is still in motion when the clock stops.

The first, however…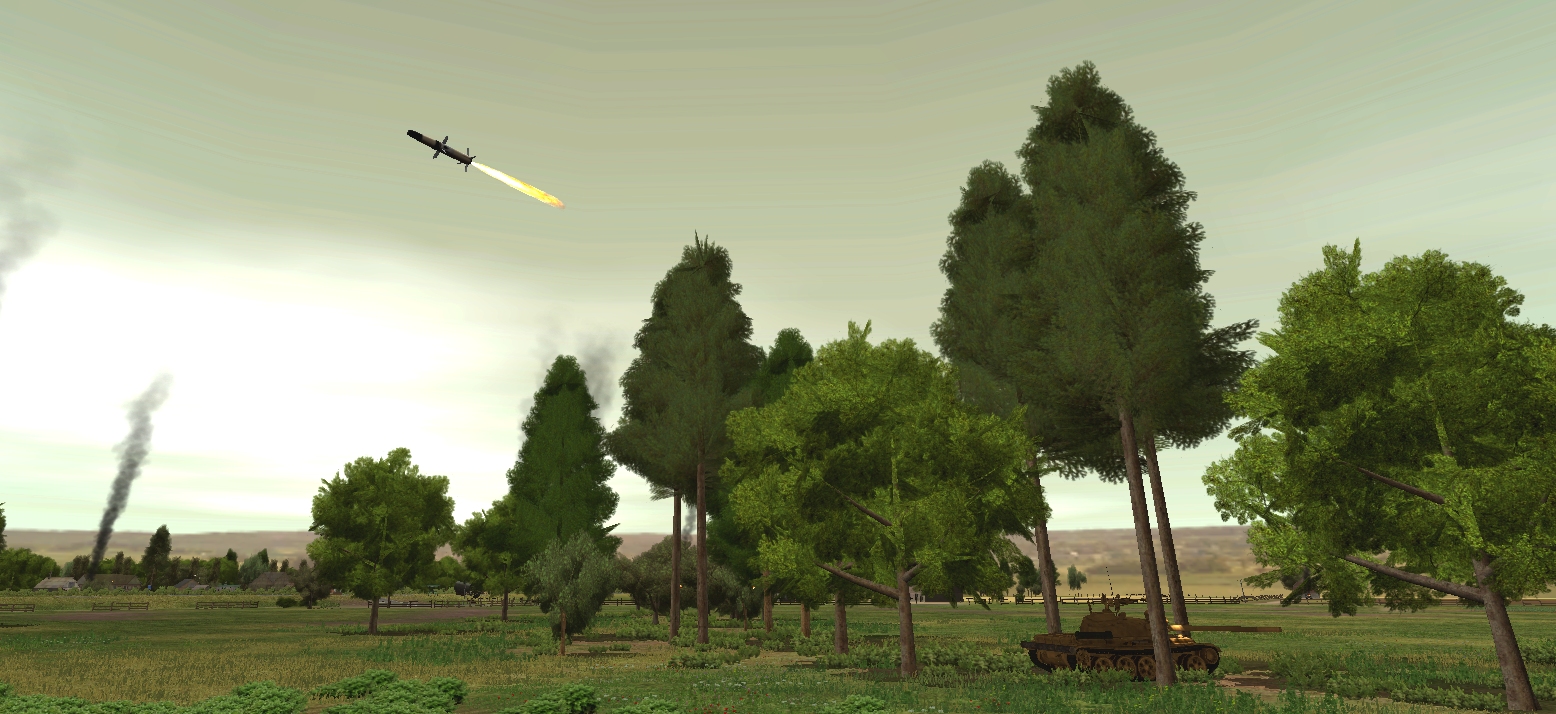 …finds a branch-free aperture in the belt of trees below Tereza's barn, darts through it…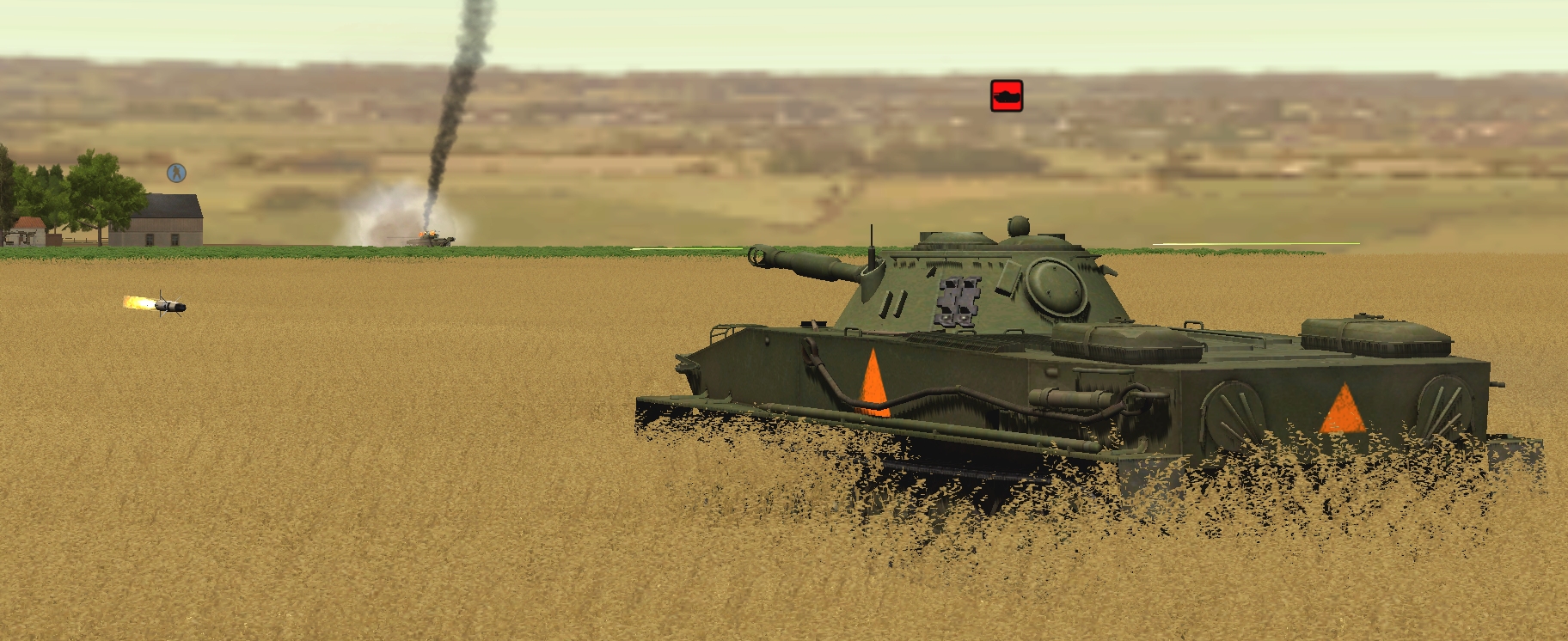 …then toasts a strip of waving wheat ears with its fiery tail…

…before ploughing headlong into fifteen tons of Podrabian steel with gratifying results.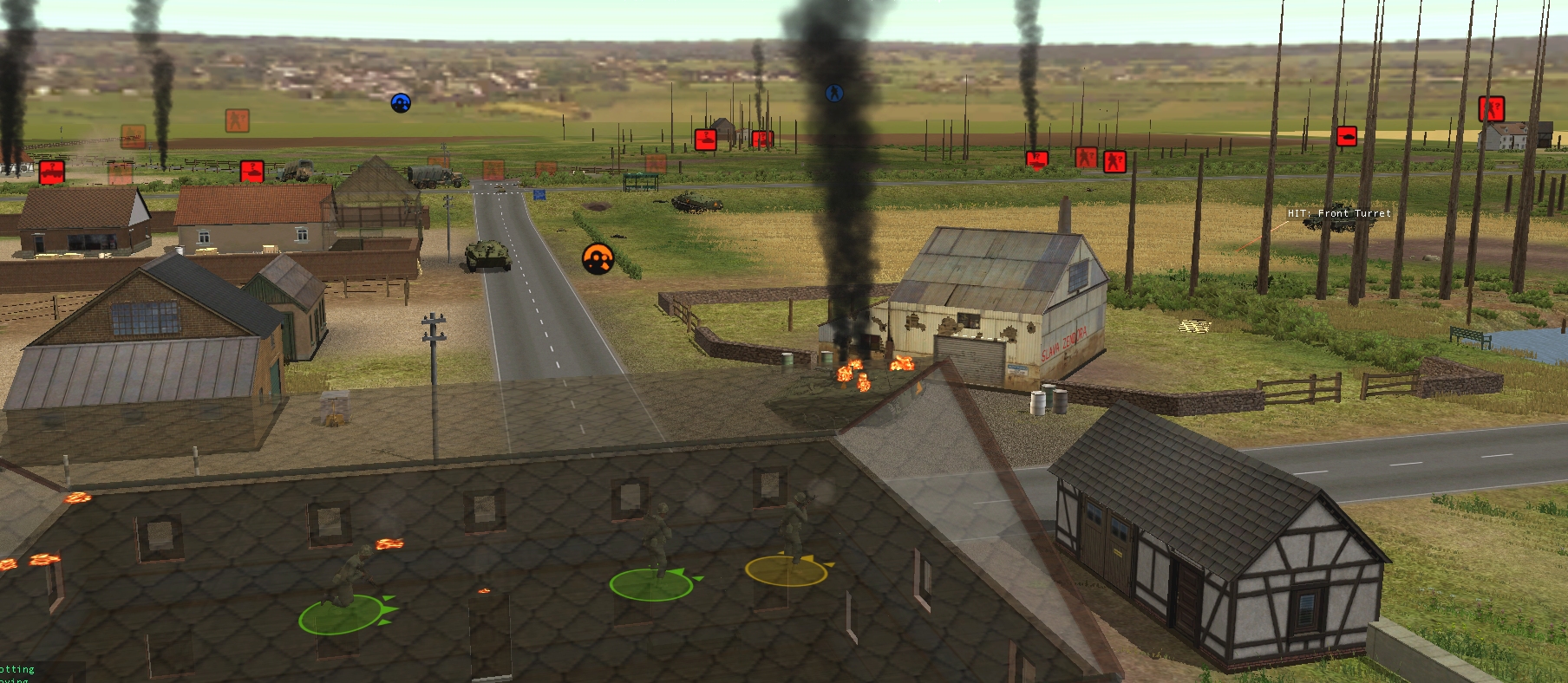 The PT-76 was Turn 24's only AFV kill, but might not have been if Recon Team Charlie hadn't buttoned up the advancing Pod T-80 with M16A1 fire at T+17.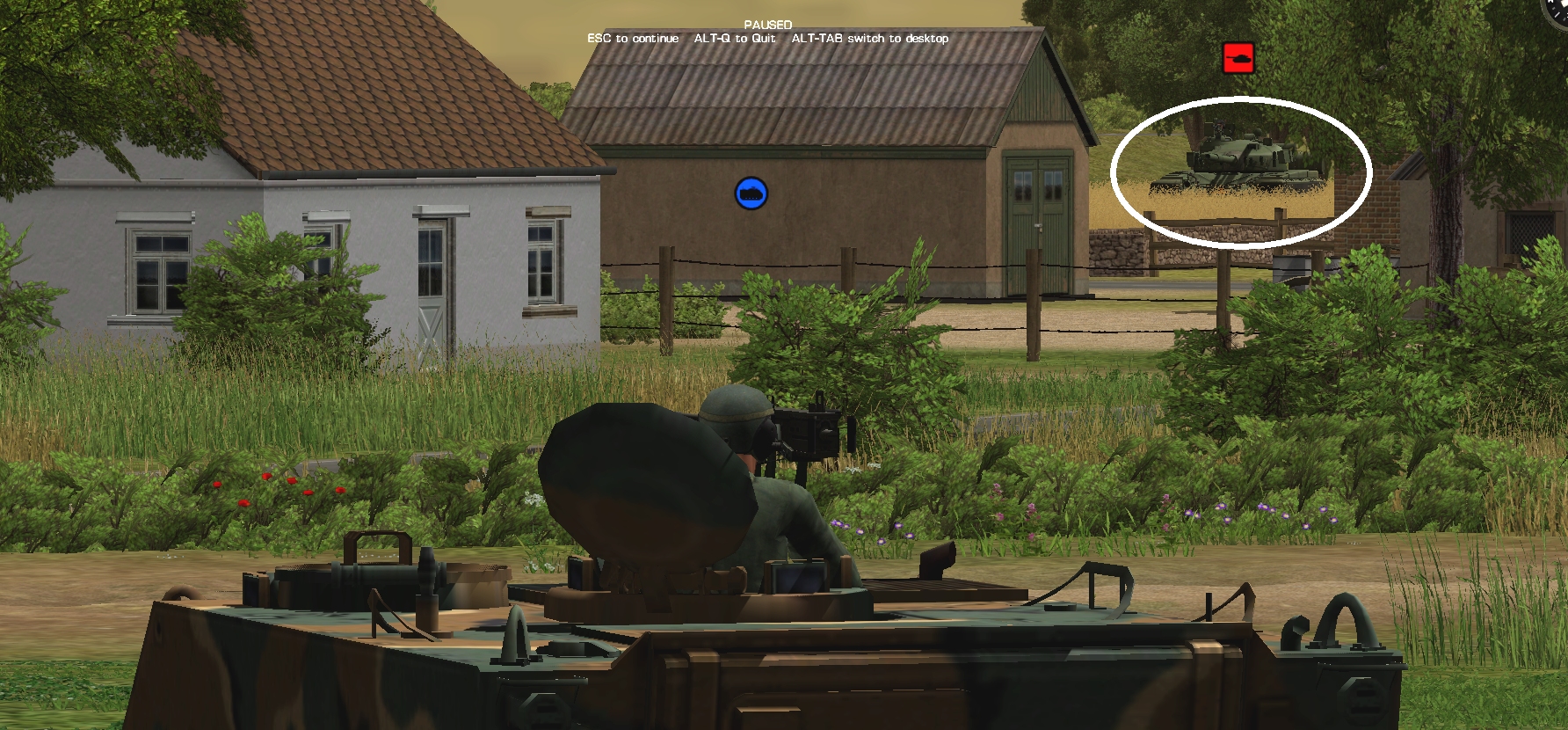 If the T-80 commander had remained al fresco it's possible he would have noticed our alarmed M113 before it had reversed westward, breaking LoS, and taken appropriate action.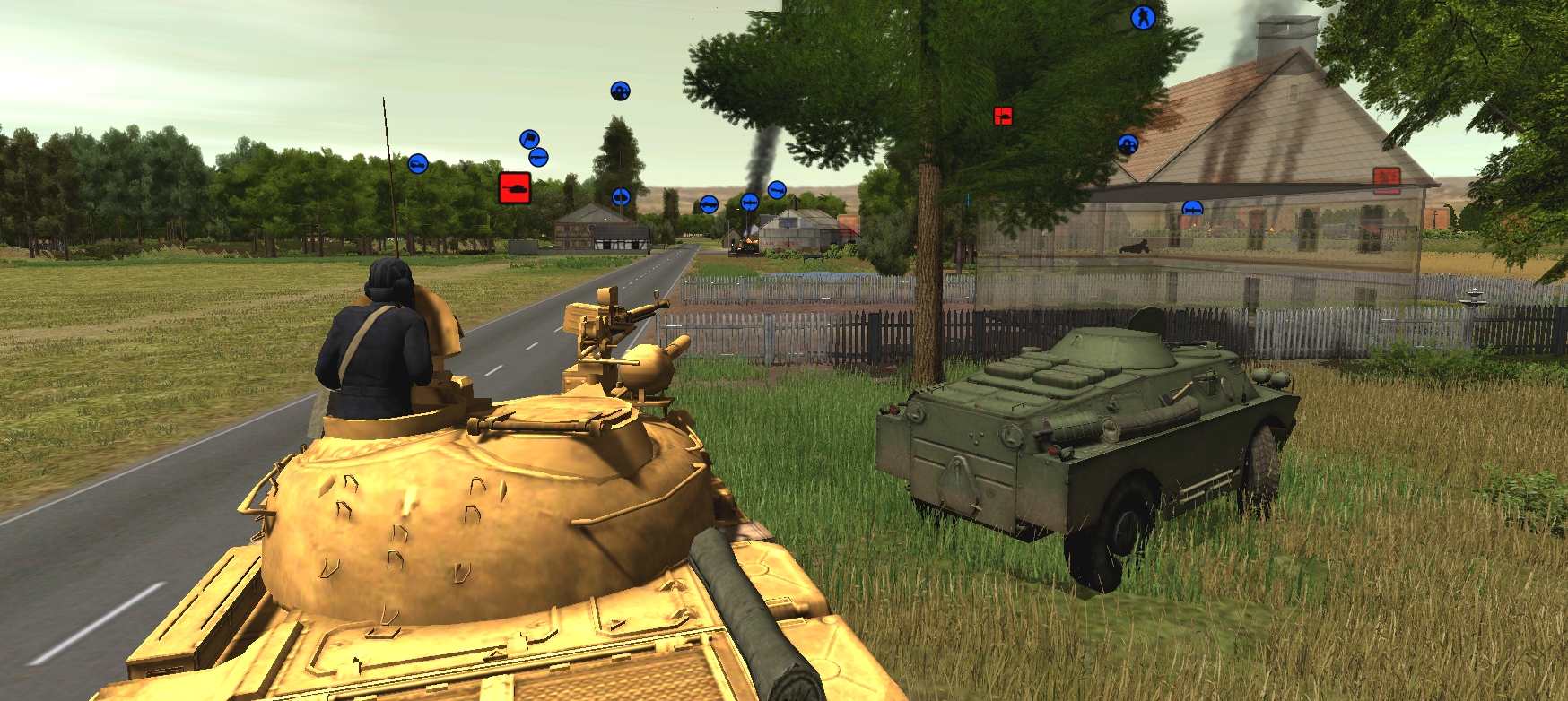 Unfortunately a cover arc discouraged Otto and Branko, the sniper team, from opening fire on the exposed TC of the T-55 that appeared close to our KOed armoured car towards the end of the turn.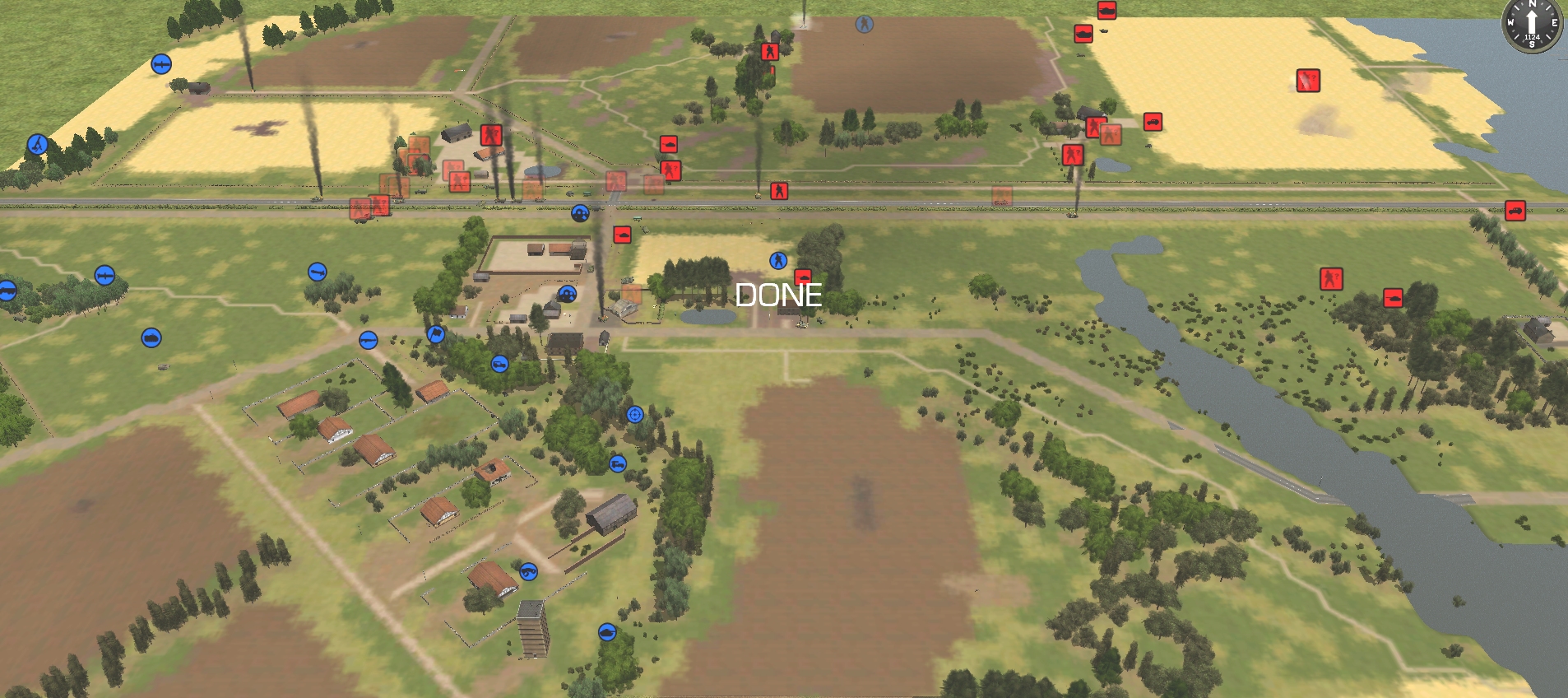 Both Muttley and the Patton look to be well-placed to engage this tope interloper in Turn 25, but they will need to push north, or north-east in order to do so – moves which could expose them to danger from the east (Like the T-55 near the Vostok memorial, the T-55 in the top-right corner of box 92 sat still this sixty).

CMCW's somewhat pedantic/illogical mortar targeting rules meant the Light Mortar Team couldn't fulfil their orders. Instead they lobbed a couple of not-very-accurate bombs at the highway in box 65.

Our off-map tubes demonstrated a similar standard of marksmanship, but almost got lucky. One 107mm crater maker landed close enough to a PT-76 to dust it with dirt.
The situation at the start of turn 25: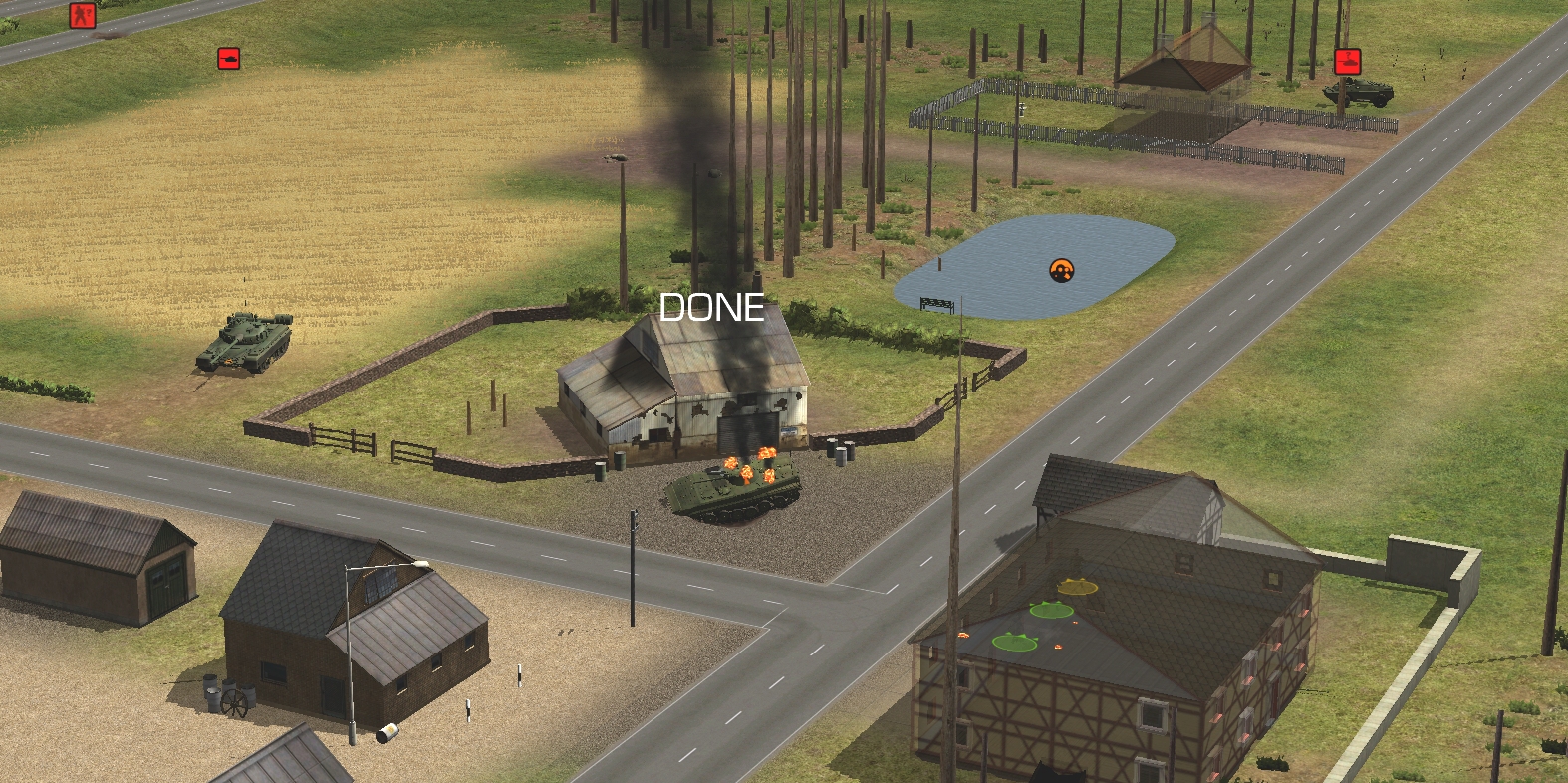 Recon Team Charlie has eyes on the stopped T-80 but, judging by the fact that it's holding fire, doesn't a) believe its four M433 HEDP grenades will harm it, and b) fancy provoking it.