Every Friday at 1300 hours, Tally-Ho Corner's cleverest clogs come together to solve a 'foxer' handcrafted by my sadistic chum and colleague, Roman. A complete 'defoxing' sometimes takes several days and usually involves the little grey cells of many readers. Don't be shy. All are welcome to participate.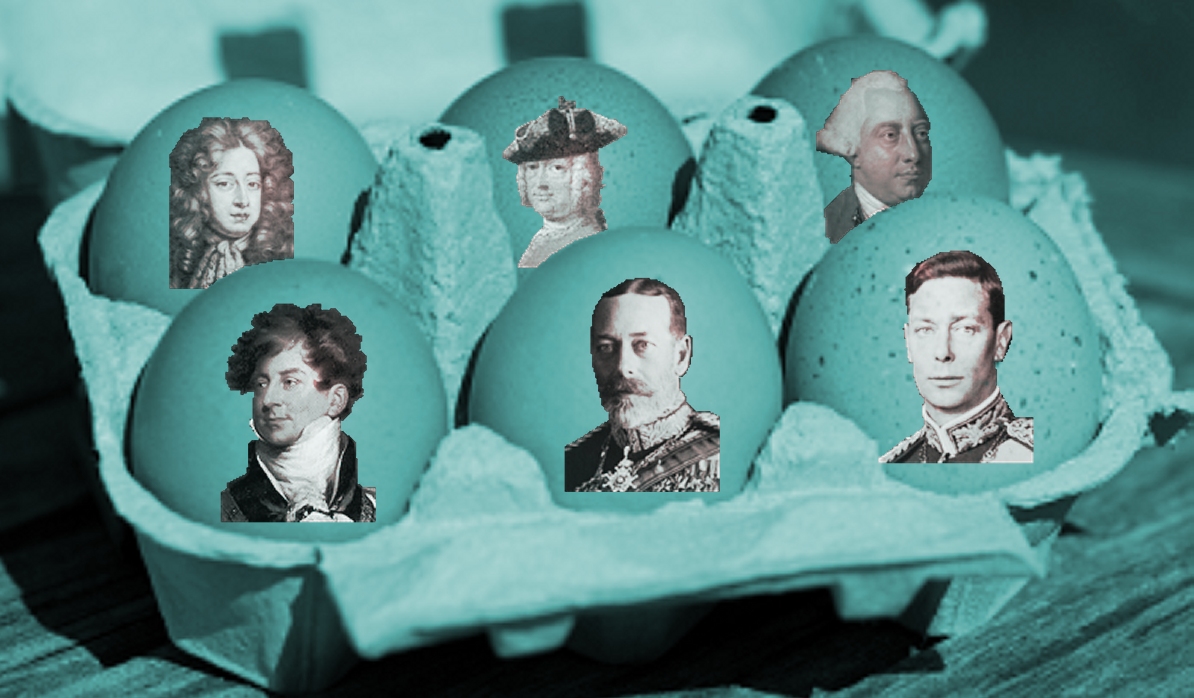 Below is a list of '33 things wot there are, or were, six of' ('things' is used in its broadest possible sense). Entries have been stripped of vowels and numbers and have had any inter-word spaces repositioned*. For example, if 'sides on a hexagon' was present it might appear as SD SNH XG N.
*Hyphens are treated as spaces. Apostrophes are ignored.
1. C NT RSTHTBR DRCHD
2. PL YRSNV L LYBL LTM
3. GSL YN G
4. MR KSFVCK RSLG HTTN K
5. FT H RSNT HN BCLG
6. TRC KSNT HBTL SMG CLM YS TRYT RP
7. LG LDL V RSNC RCK TVR
8. CH M BRSNT HCYL N DRFBR TTST MPD
9. SSGR TSTR NSMS TS
10. PN TSNT HS T RFD VD
11. F TNF TH M
12. L VNGSPRSDN TS
13. RL S DCGM VS
14. PRS RVDDLTCS
15. RDS T RPSNL BRSF LG
16. W H LSNSR CN
17. NGL CNCTHD RLSNWL S
18. NG N SNC N V RBPCM KR
19. HNR YVW VS
20. CNTSFNR THR NRLN D
21. LG SNNR G NP PM DD BR
22. FN DNGM MBR SFTHR PNC NMCCM MNTY
23. DGTSNHN NB LL CTRSL FTHN D
24. CR BNT MSNFR CT SML CL
25. SHK SPRSGNTRS
26. TP LSNSN WD RP
27. GT SFL HR
28. CRM RNSTR KNVLS
29. RG NLMNPLYTK NS
30. G LSNT HN NT NSX TYS XWR LDC PFNL
31. FL VRSFQR K
32. S PCSFS PNBLL
33. PR SNRSW HSC PDF RMMC K LNBRGCR RC TN LFCLTYNNN TNGHTYFR
* * *
SOLUTIONS
Last week's word chain:
1. daesh – Its founder died in the month this wikipedia picture was taken
2. shalimar – A fictional assassin
3. marmoset (Electric Dragon)
4. settle (Electric Dragon)
5. leapster (Electric Dragon)
6. terrassa (Electric Dragon)
7. sandpiper (gusdownnup)
8. perejil – A tiny island that hit the headlines in the year this man died
9. illwill (Aergistal)
10. illegitimacy (Electric Dragon)
11. cycoltron (Aergistal, ylla)
12. ronquieres (gusdownnup)
13. restharrow (Electric Dragon)
14. owler (Electric Dragon)
15. erotica (Electric Dragon)
16. caxixi – This object
17. xiamen – Taken by British forces in the year the artist responsible for these brushstrokes was born
18. mentor – A mythological geezer with a multitude of half-siblings
19. toramana (gusdownnup)
20. nasanov (Phlebas)
21. overthrow (Electric Dragon)
22. rowbotham – (Electric Dragon)
23. hammersmith (Electric Dragon)
24. thermo-balling – An unusual defensive tactic employed by some forms of ***