The turn in which a tiny steel meteorite tears a diamond-shaped hole in Viktor Somlac's John Lennon t-shirt, then tears a diamond-shaped hole in Viktor Somlac.
(Operation Oryx is an open-to-all game of Combat Mission: Cold War set in 1981. The commenter-controlled Zendoran forces are attempting to ambush a column of Podrabian vehicles bound for Zečin, the Zendoran capital. Each turn covers one minute of WeGo action. For a scenario outline and summaries of earlier turns, click here).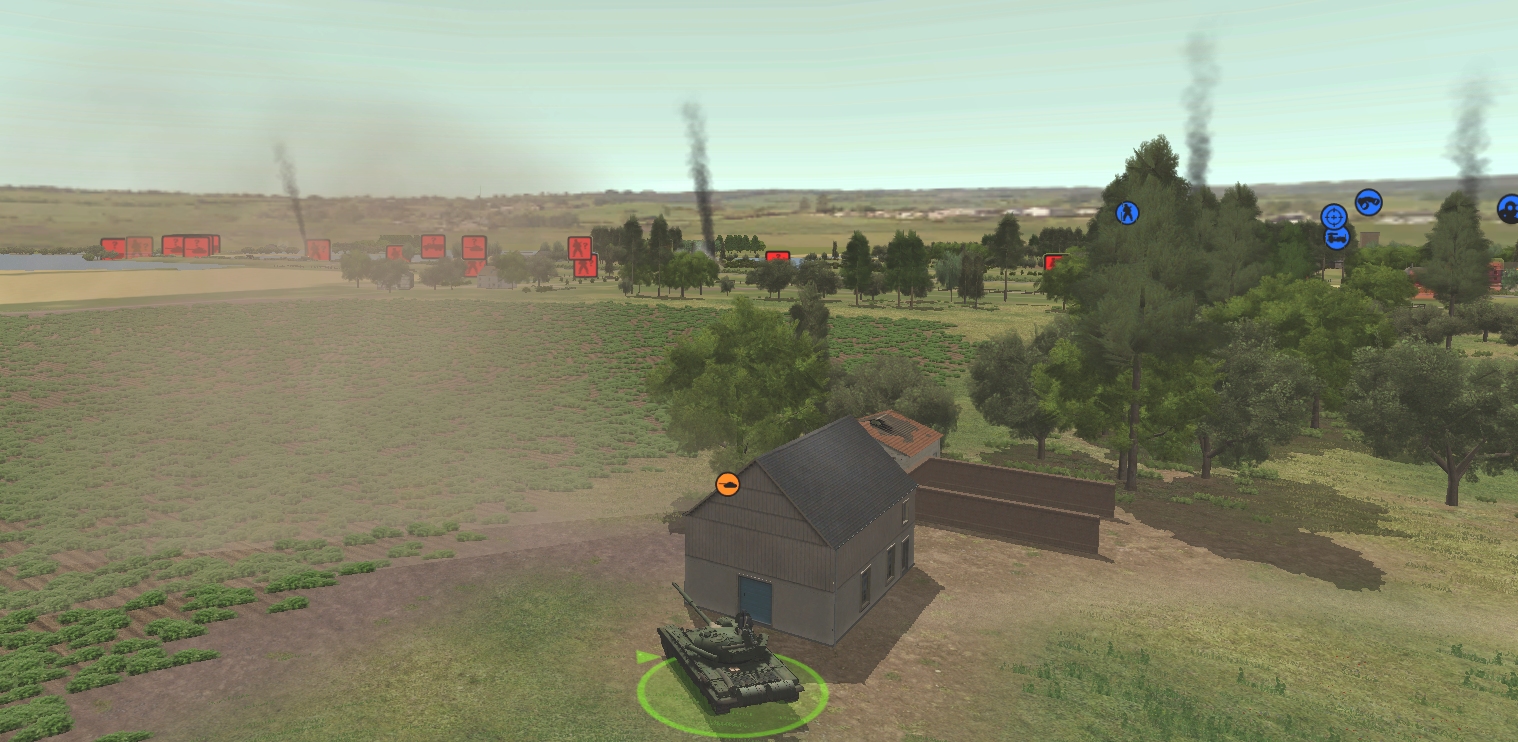 Circa T+15, through seething murk, one of Tereza's crew spots something nasty in the vicinity of box 43. Our T-72 pivots clockwise smartly to face the danger. It's impossible to say for sure what they've seen (no red icons light up) but chances are it's either one of the advancing T-55s, or…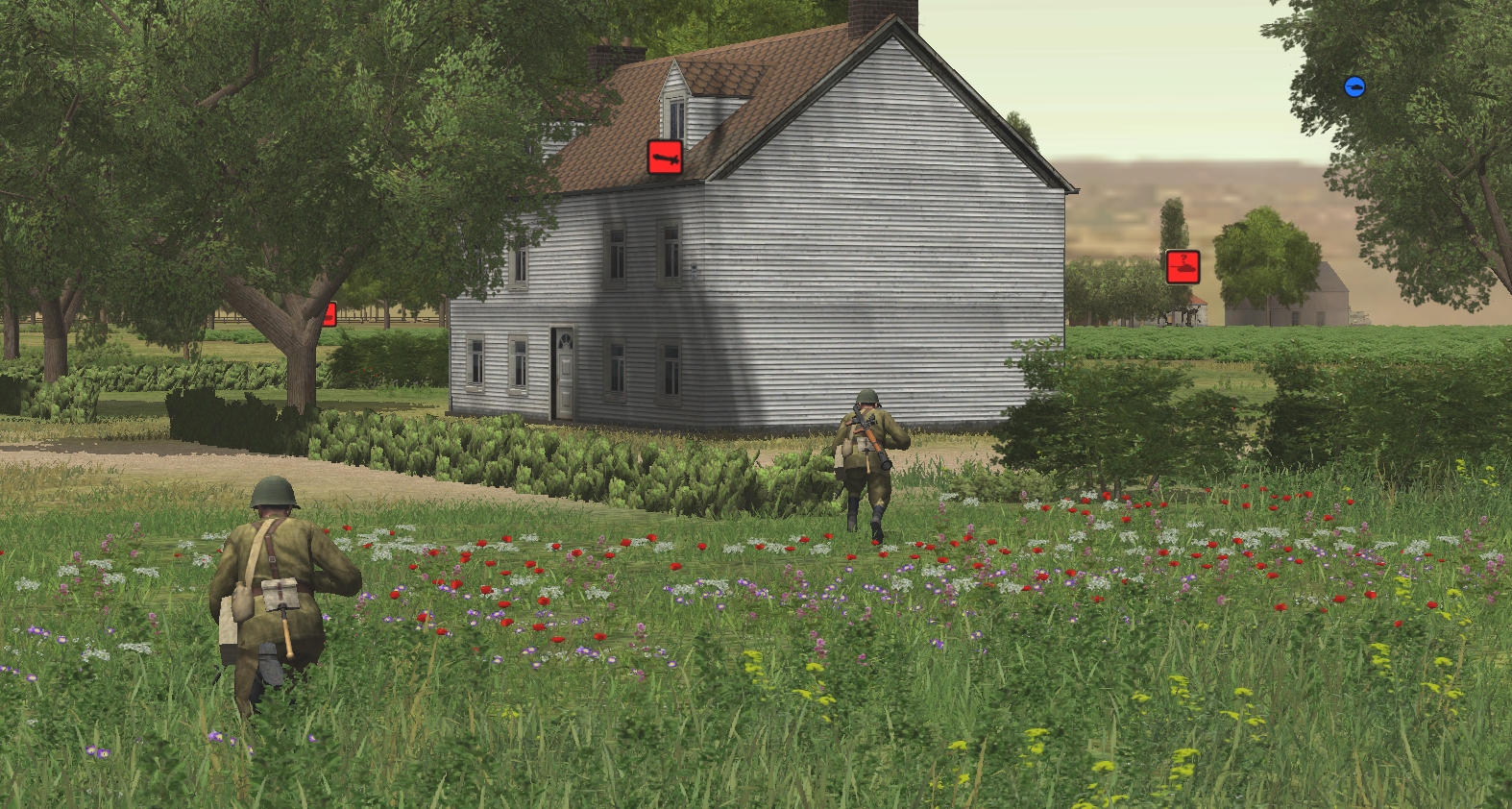 …the RPG team our sharpshooters observe heading westward early in the sixty.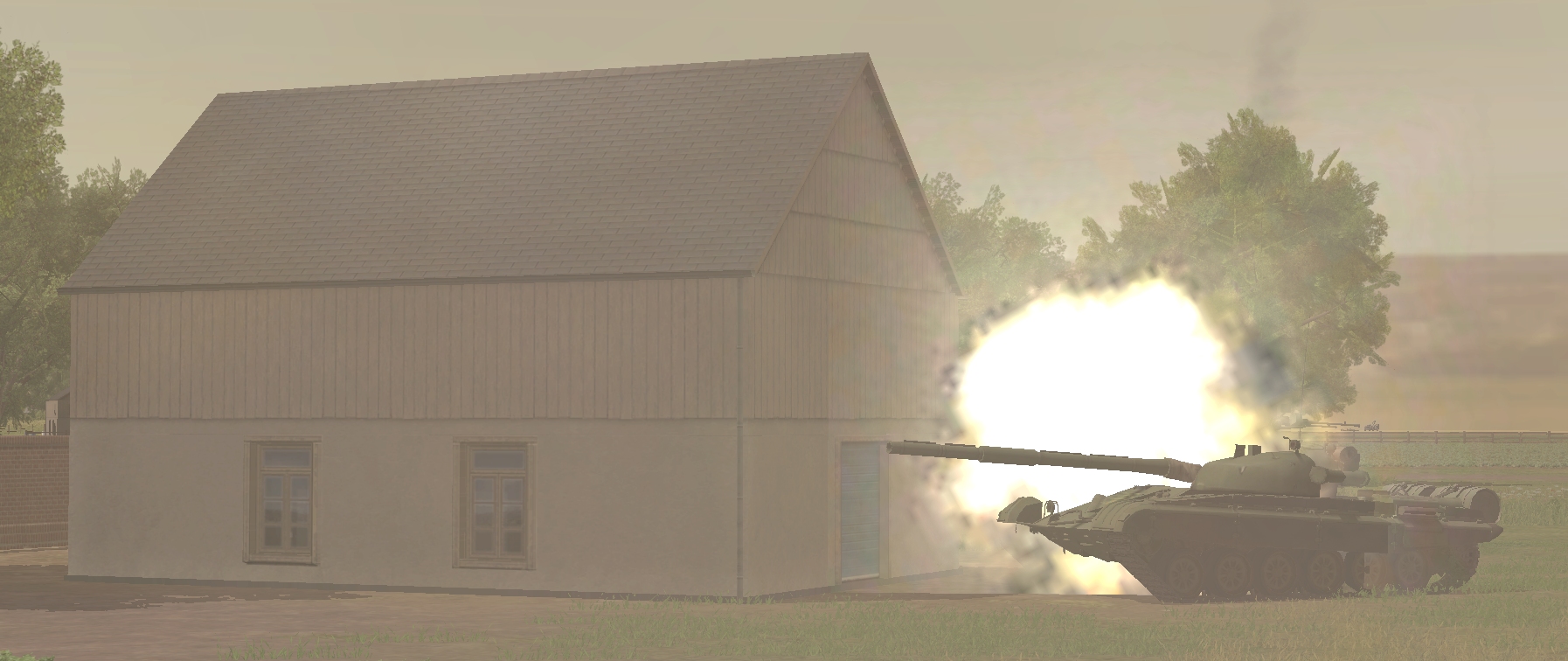 Viktor, Georgi, and Simona are still scrutinising box 43 in search of the glimpsed foe when, 25 seconds later, Tereza is rocked by a crunching upper hull hit.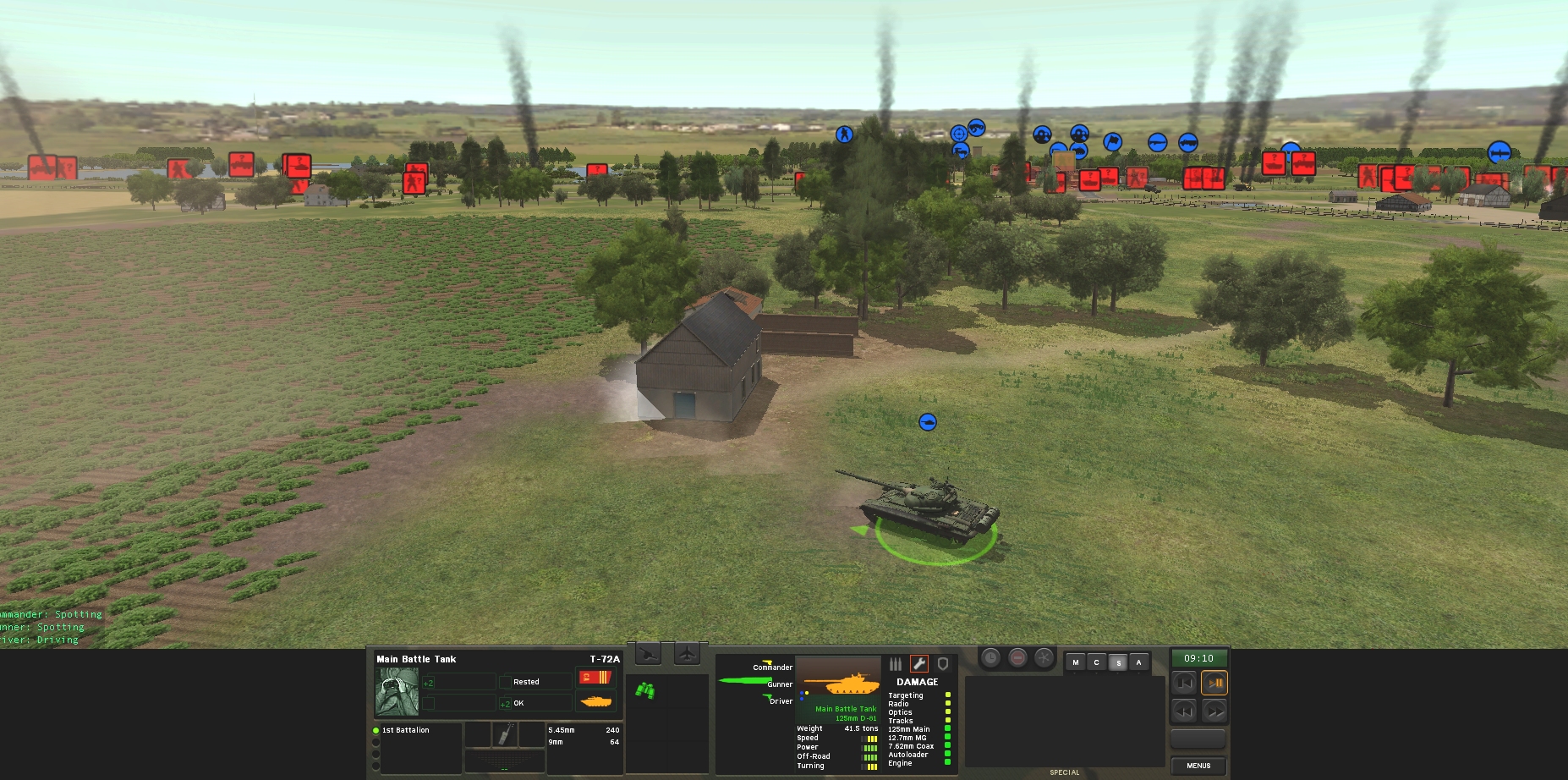 RPG? APFSDS round? Whatever struck them is sufficiently powerful to damage Tereza's optics, tracks, and radio, injure her commander and persuade him to button-up and bellow "Reverse!". By the time the clock stops our unnerved MBT has retreated a good fifty metres.
Besides this scare, turn 21 passes uneventfully.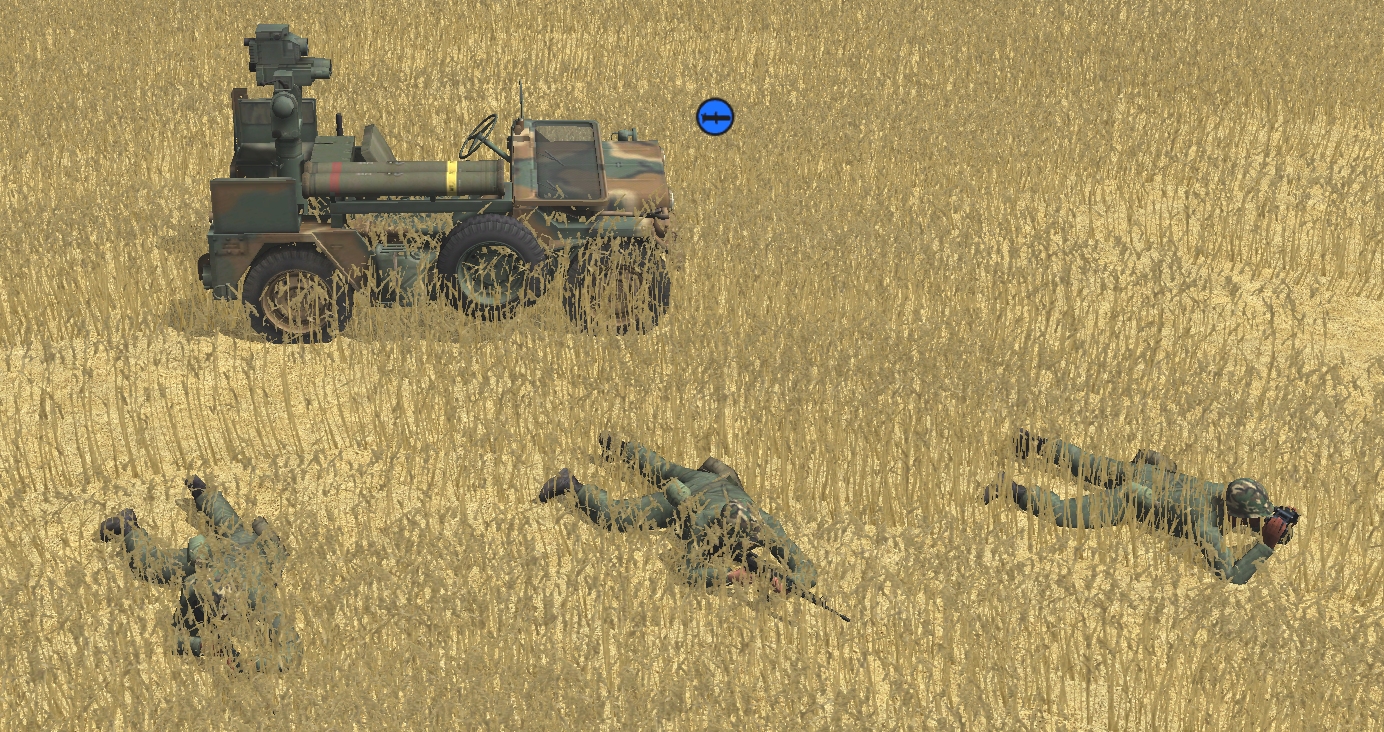 Droopy's TOW team dismount but, due to the way CM's order system works, can't begin deploying their weapon.
A Pod truck racing for the western map edge, hesitates after drawing fire from our LMG team.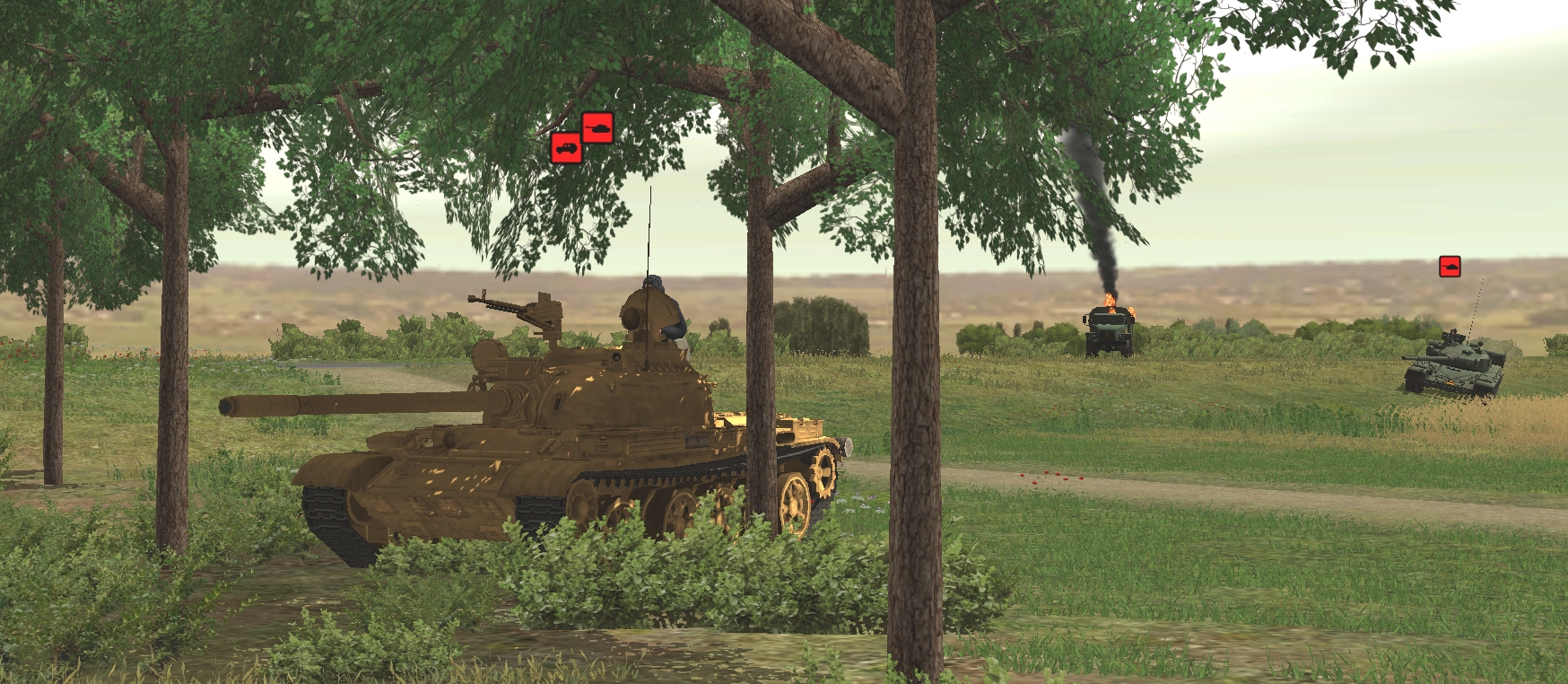 The T-80 leaves the embankment, angling southwestward towards the treeline where a T-55 and a UAZ loiter.

Our two-tube off-map mortar battery springs into action after receiving a request from the dovecot.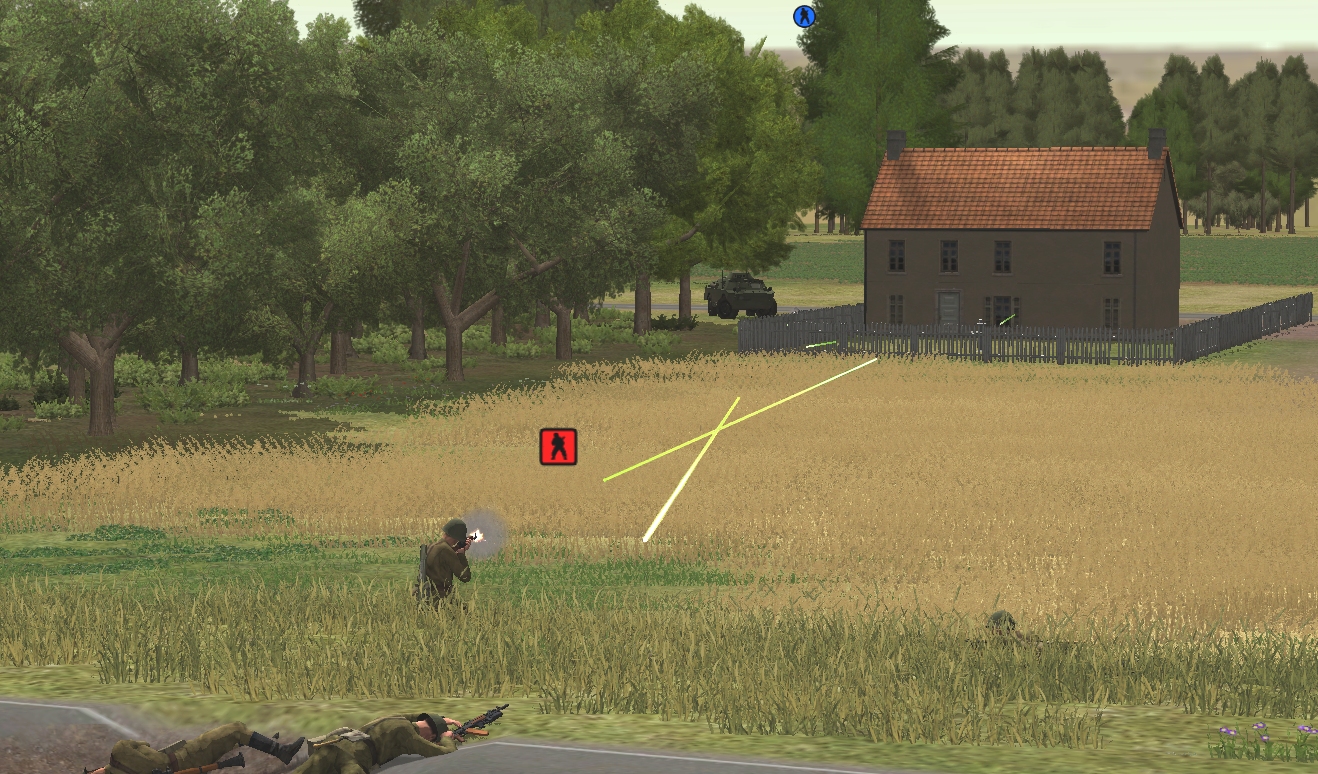 Near the Lesov's place, the outnumbered-two-to-one BRDM commander continues to swap lead with foes on the embankment.