The T-80 the Soviet Union loaned to Podrabia in June of 1980 was for evaluation purposes only. Clause 'C' in the contract clearly stipulated that it wasn't, under any circumstances, to be used in an actual war zone. The Kremlin will be mad as hell when they hear it's currently motoring towards the armour boneyard that is Strupnic.
(Operation Oryx is an open-to-all game of Combat Mission: Cold War set in 1981. The commenter-controlled Zendoran forces are attempting to ambush a column of Podrabian vehicles bound for Zečin, the Zendoran capital. Each turn covers one minute of WeGo action. For a scenario outline and summaries of earlier turns, click here).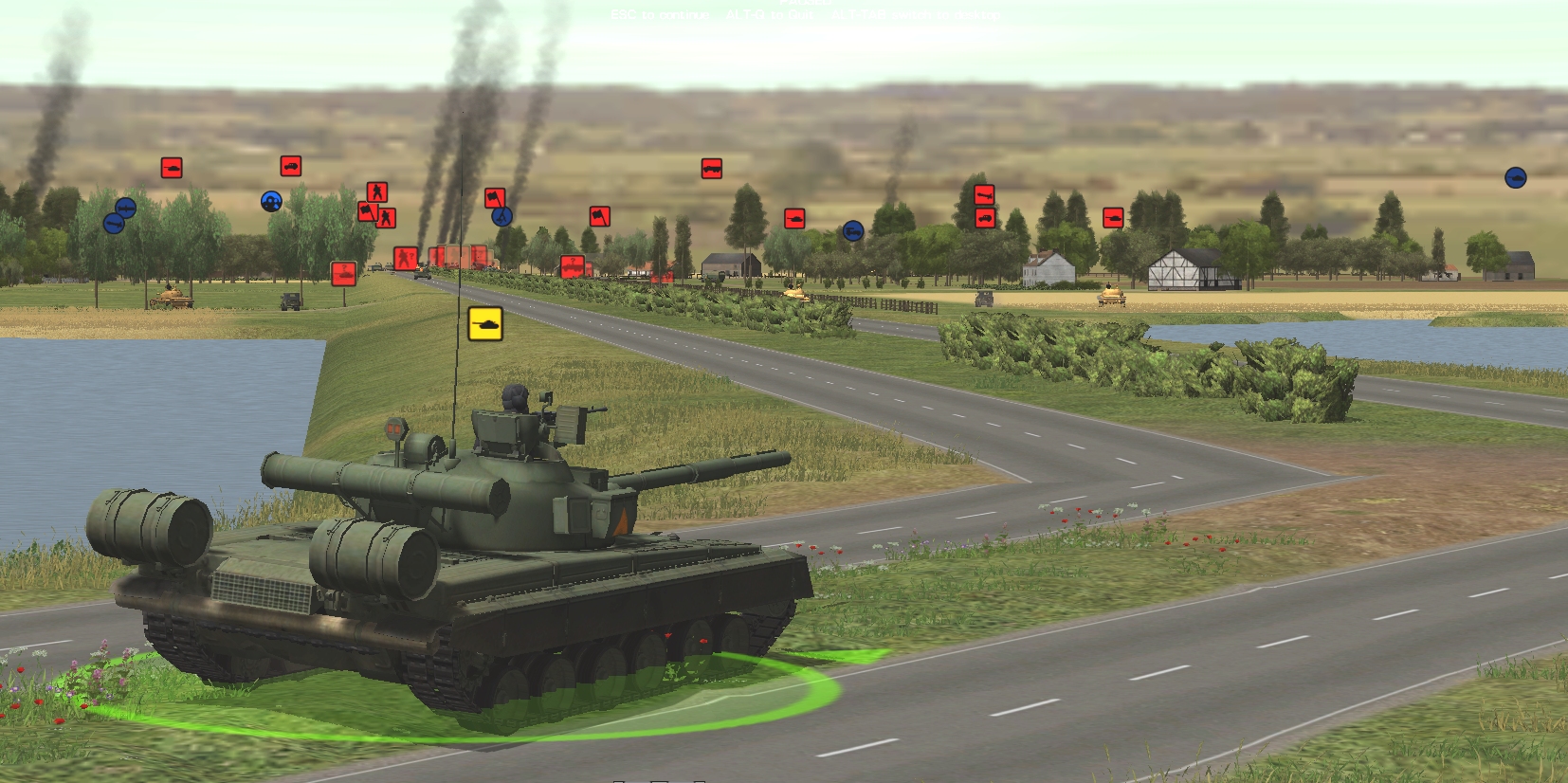 Early this turn, the sole survivor of Recon Team Bravo gets a fleeting glimpse of the dangerous demonstrator near the angle of the highway embankment. Like the T-55s, the T-80 is unbuttoned and moving purposefully in the direction of the village.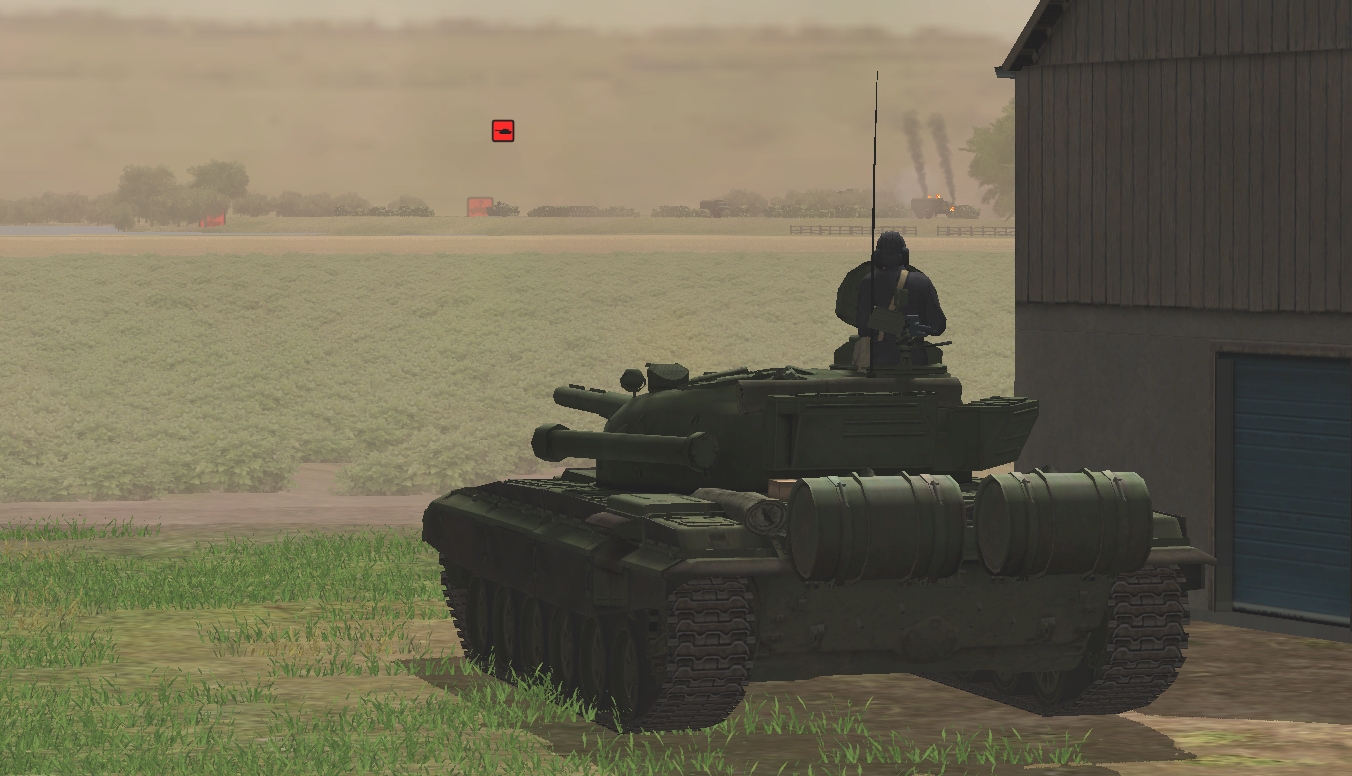 It disappears at T+6, reappearing at T+58 a little further down the road. The only friendly that can see it when the clock stops is our Forward Observer atop the dovecot. Tereza might have had LoS too if it wasn't for the brown-out she'd unwittingly generated.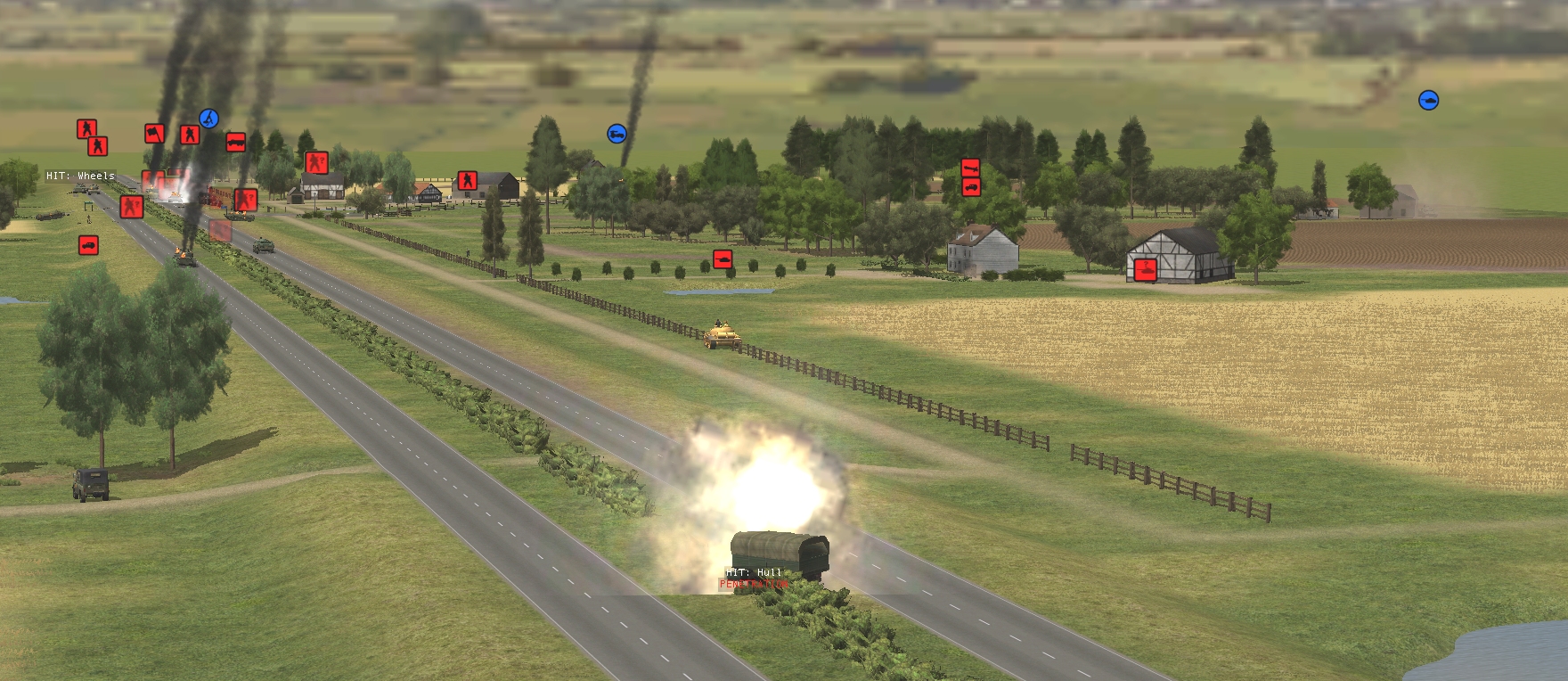 Our T-72 fires two on-the-money dust stirrers this turn. Unfortunately, both of the vehicles wrecked by the rounds are speeding trucks.
For a moment it looked like Viktor and Co. might also bag a stationary Shilka, but dust hid the SPAAG before Tereza's gun could be aligned with its hiding place – the clump of trees on the elbow of the embankment.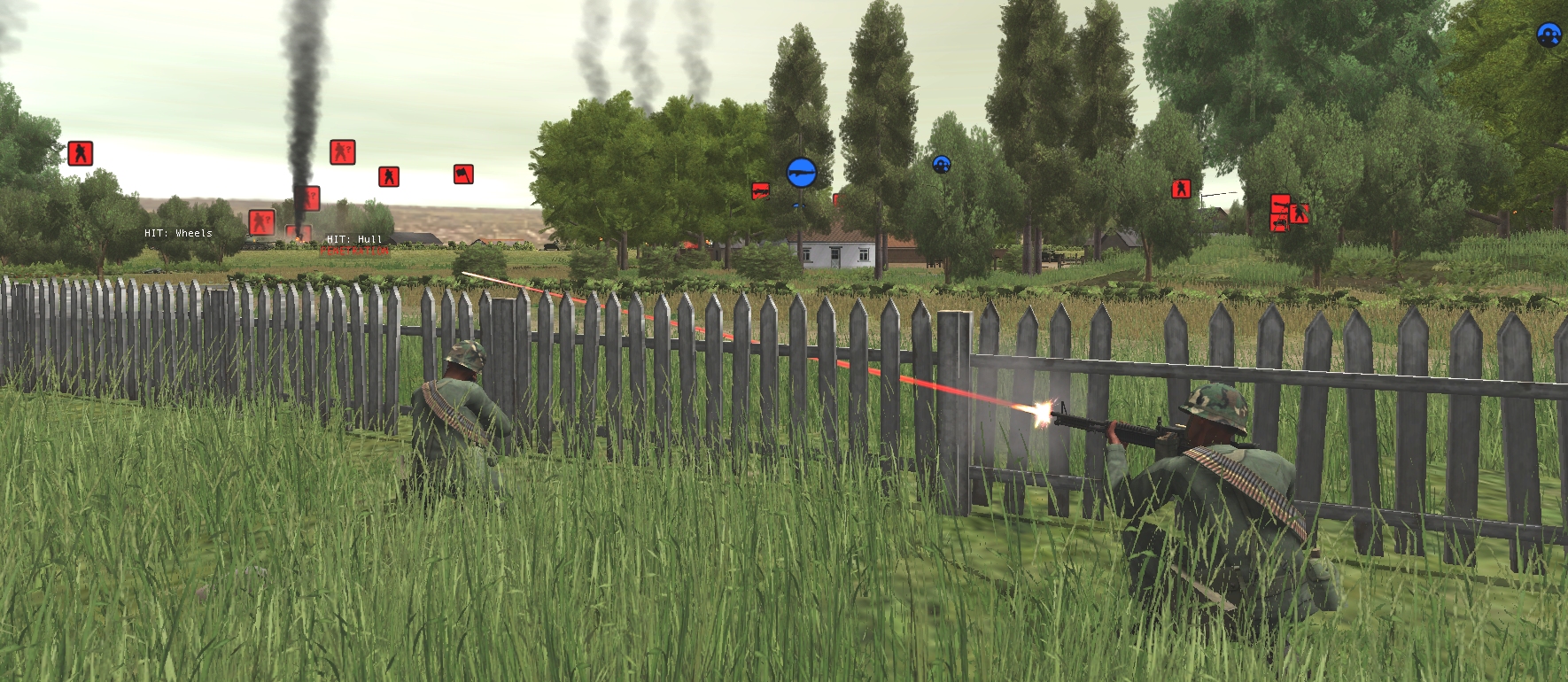 The second truck to fall to our T-72 completes a ZIL-131 hat-trick. Ten seconds earlier, our relocated LMG team had riddled the Vostok Memorial truck after it decided to make a dash for the western map edge.
In other news…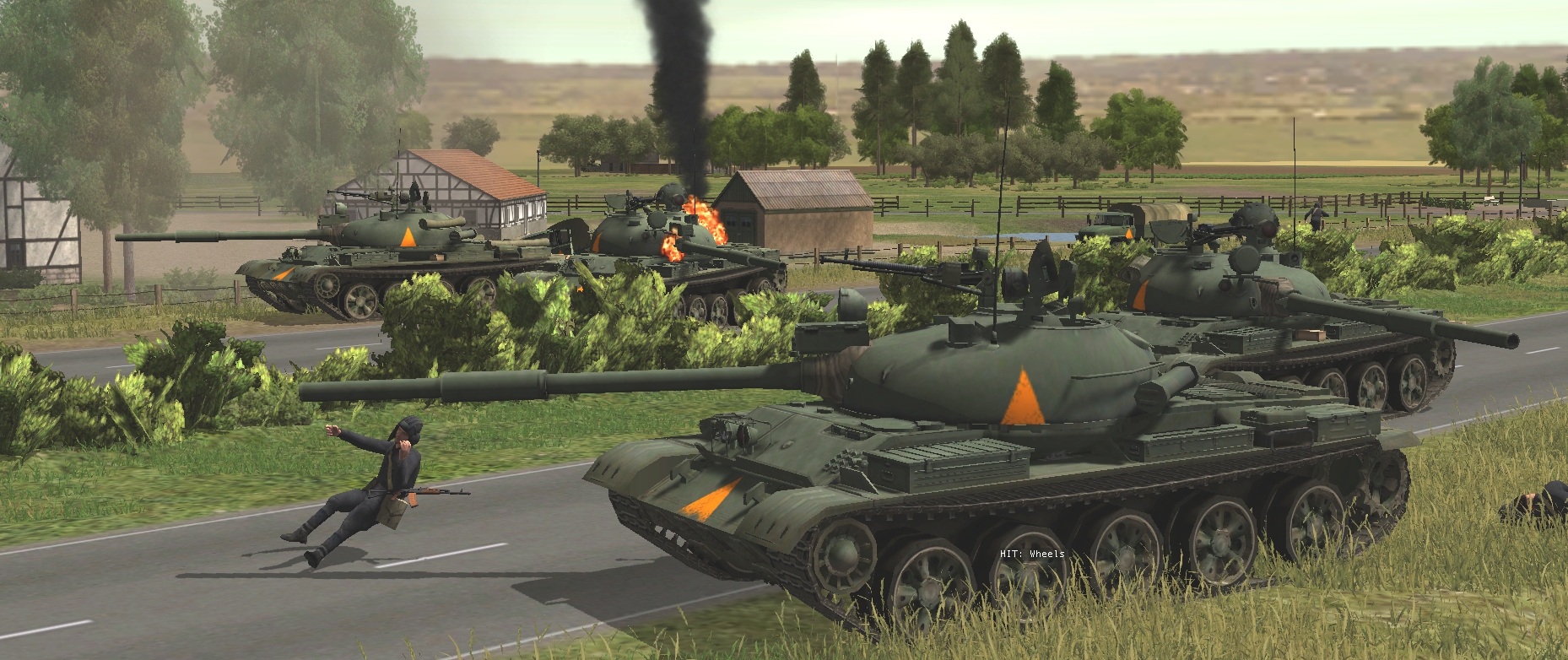 Lesov Junior is still alive and kicking. He plugs at least one enemy tankist this turn.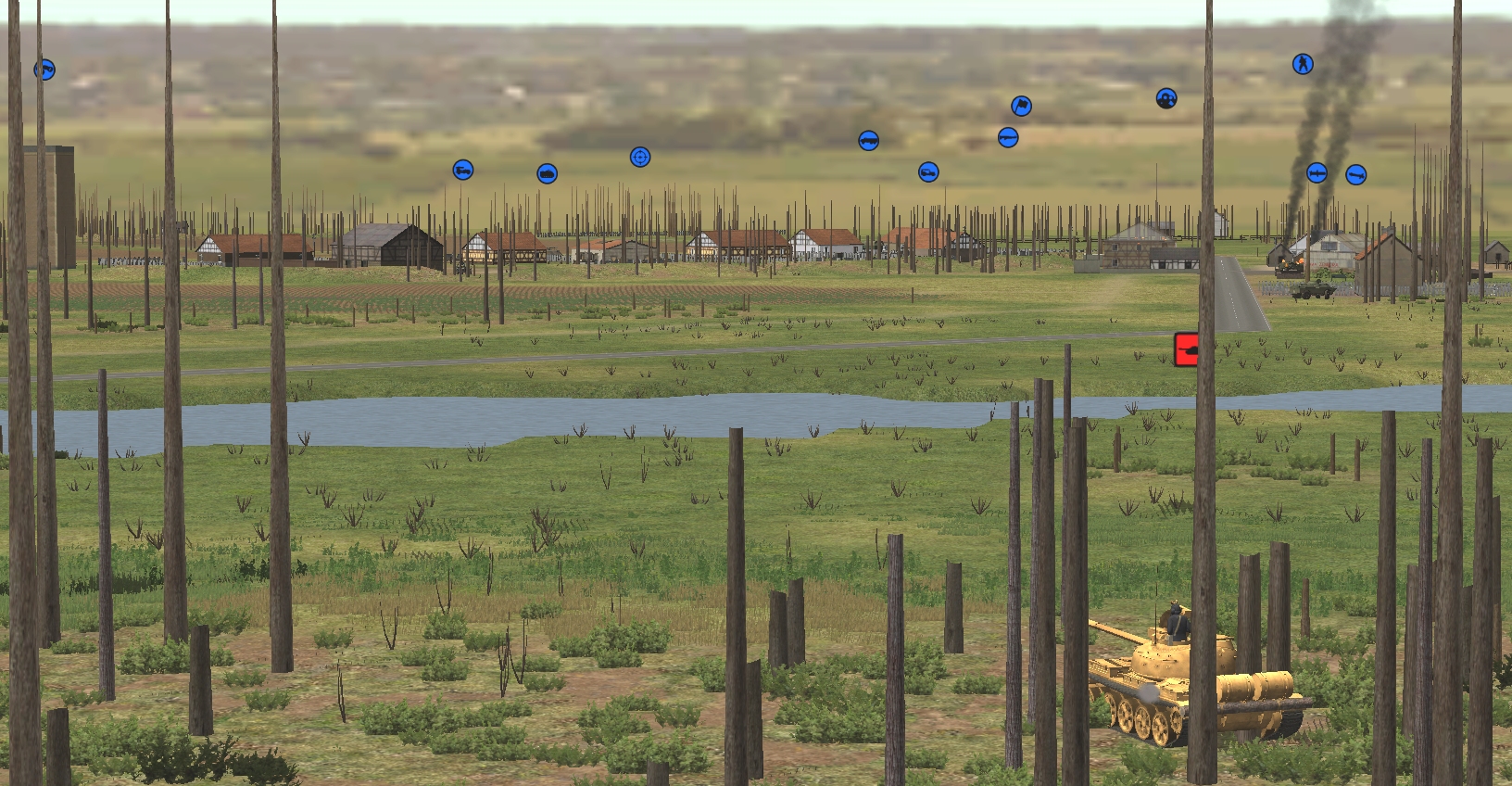 Droopy and Muttley are now in new positions. Although neither can see any unfaded red icons at the start of Turn 21, Muttley looks relatively well positioned to deal with a T-55 glimpsed by our snipers in woodland in the top-right corner of box 92.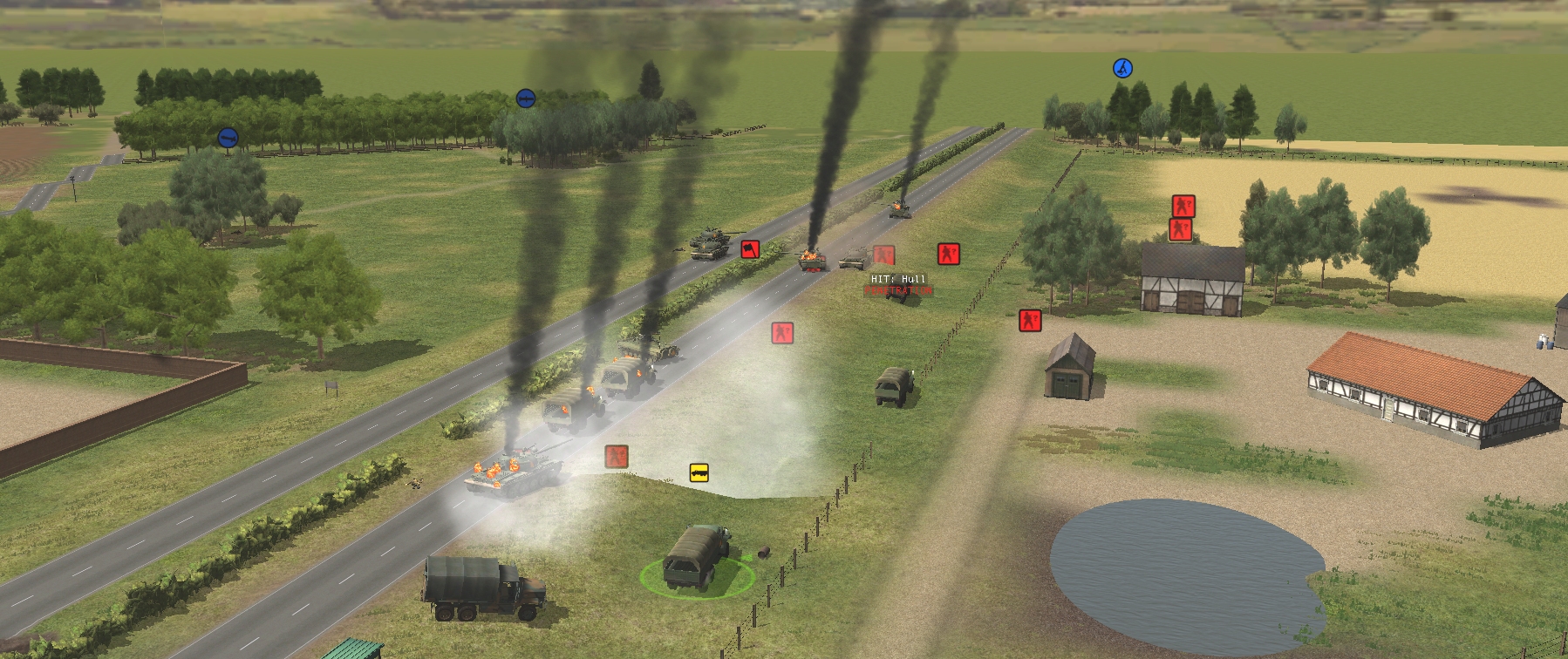 Our Light Mortar Team is following the westward progress of a truck in box 63 when the action freezes. Given the fate of the Vostok truck, I can't see this one getting much further.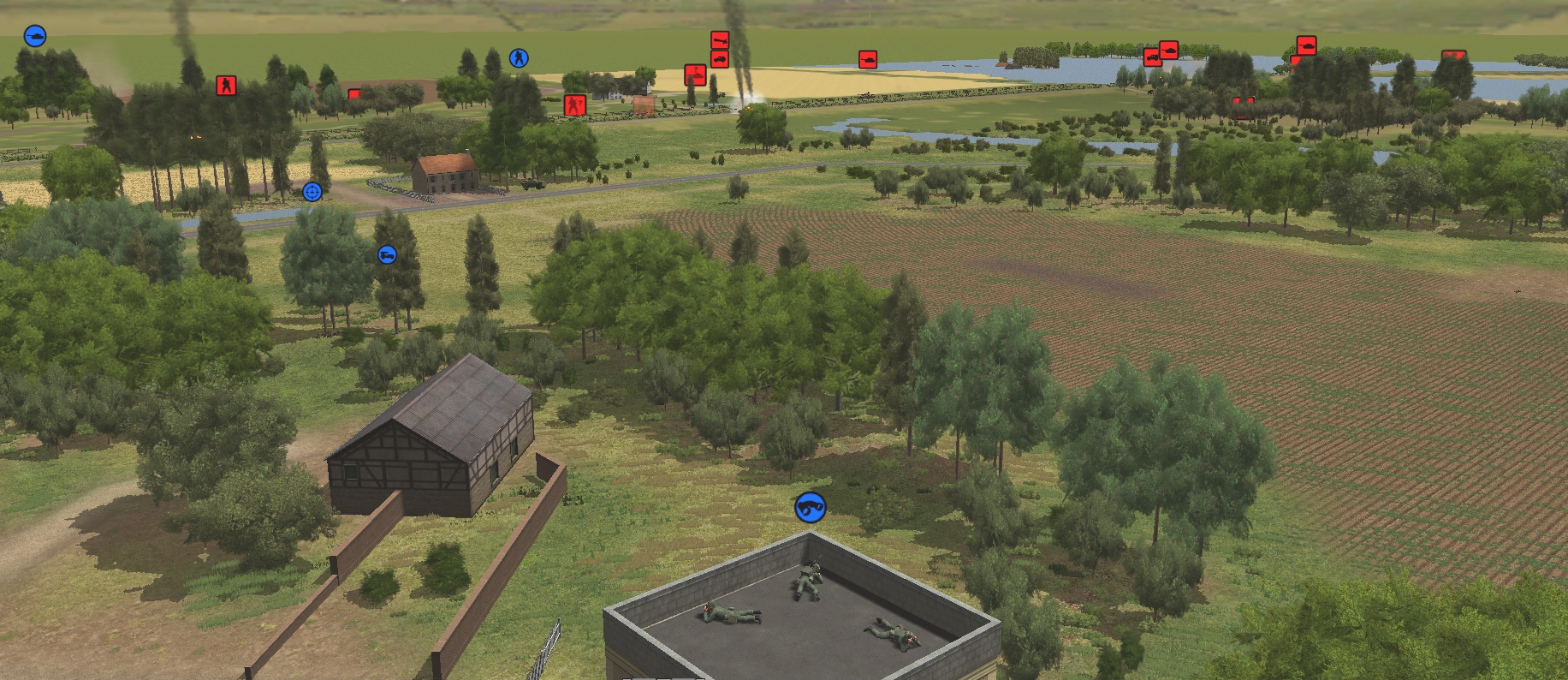 Although our Sniper Team and the Forward Observers expended no ammo this sixty, it's thanks to them that we know the current positions of…
The two T-55s and the UAZ+RPG team in boxes 44 and 56 (A)
The T-55 and UAZ in box 70 (B)
The T-55 in the wood (C)
And the T-80 (D)