The Pods' reluctance to leave the highway has cost them dear, but this turn there are signs – small signs – that the invaders are experimenting with a new, more circumspect approach. While Muttley is busy finishing off the last of the cocksure T-62s, our Forward Observer Team atop the dovecot watches a trio of older MBTs trade elevated tarmac for low-lying cornfields and greensward.
(Operation Oryx is an open-to-all game of Combat Mission: Cold War set in 1981. The commenter-controlled Zendoran forces are attempting to ambush a column of Podrabian vehicles bound for Zečin, the Zendoran capital. Each turn covers one minute of WeGo action. For a scenario outline and summaries of earlier turns, click here).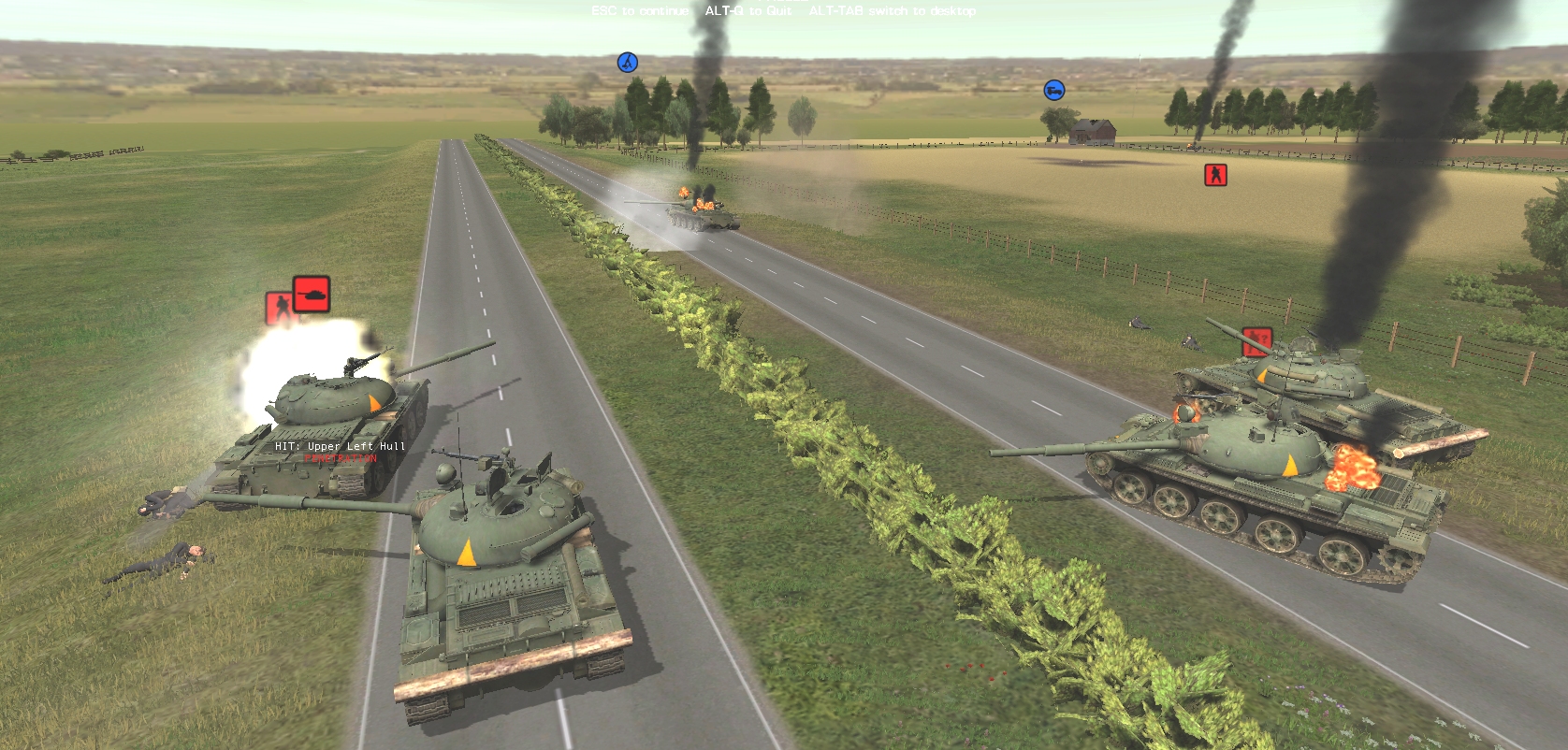 The 100% hit record of our TOW Mutts survives turn 19. Before embarking on an elaborate unrequested reversing manoeuvre, Muttley eliminates the final T-62 with one of his wire-guided tank trashers.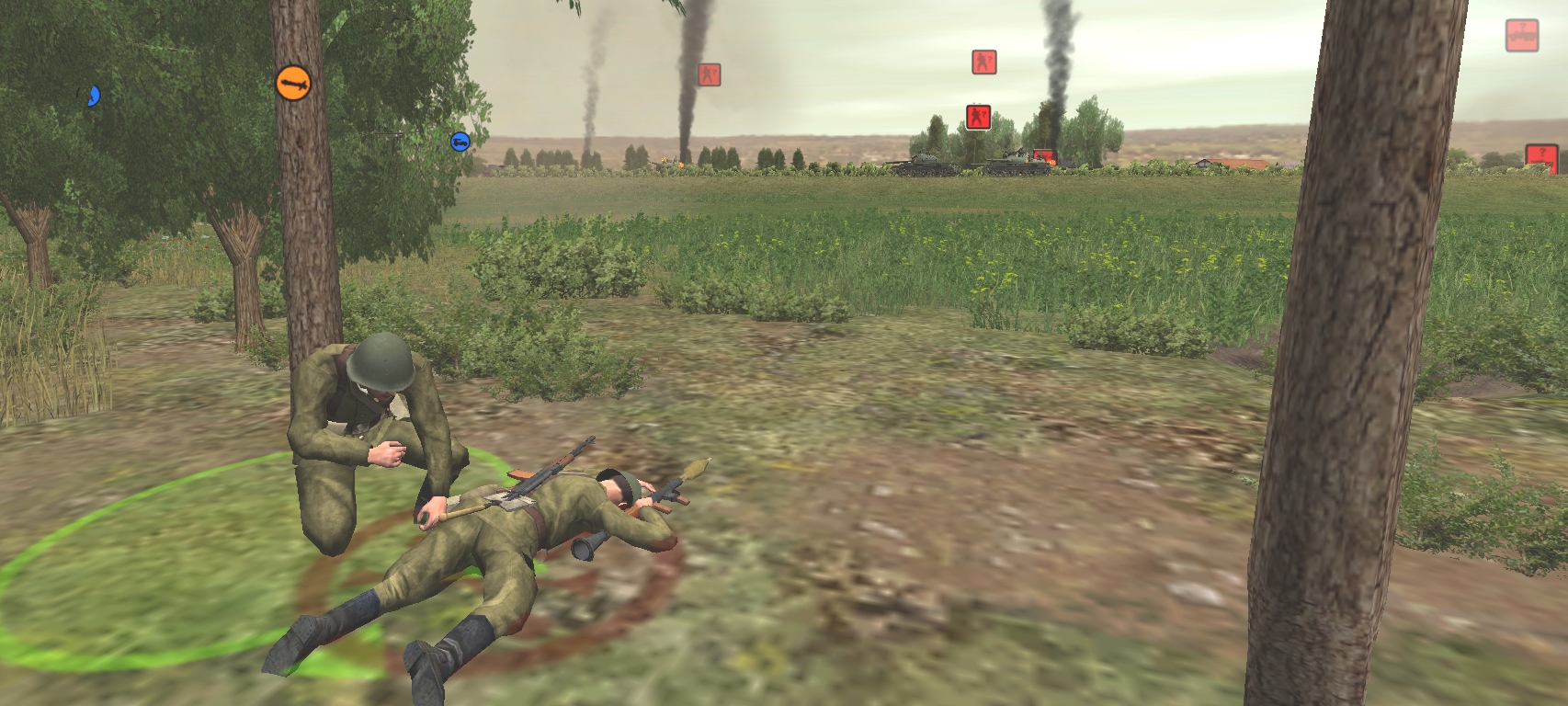 Lesov Junior takes advantage of the resulting pandemonium to patch-up his punctured Pa.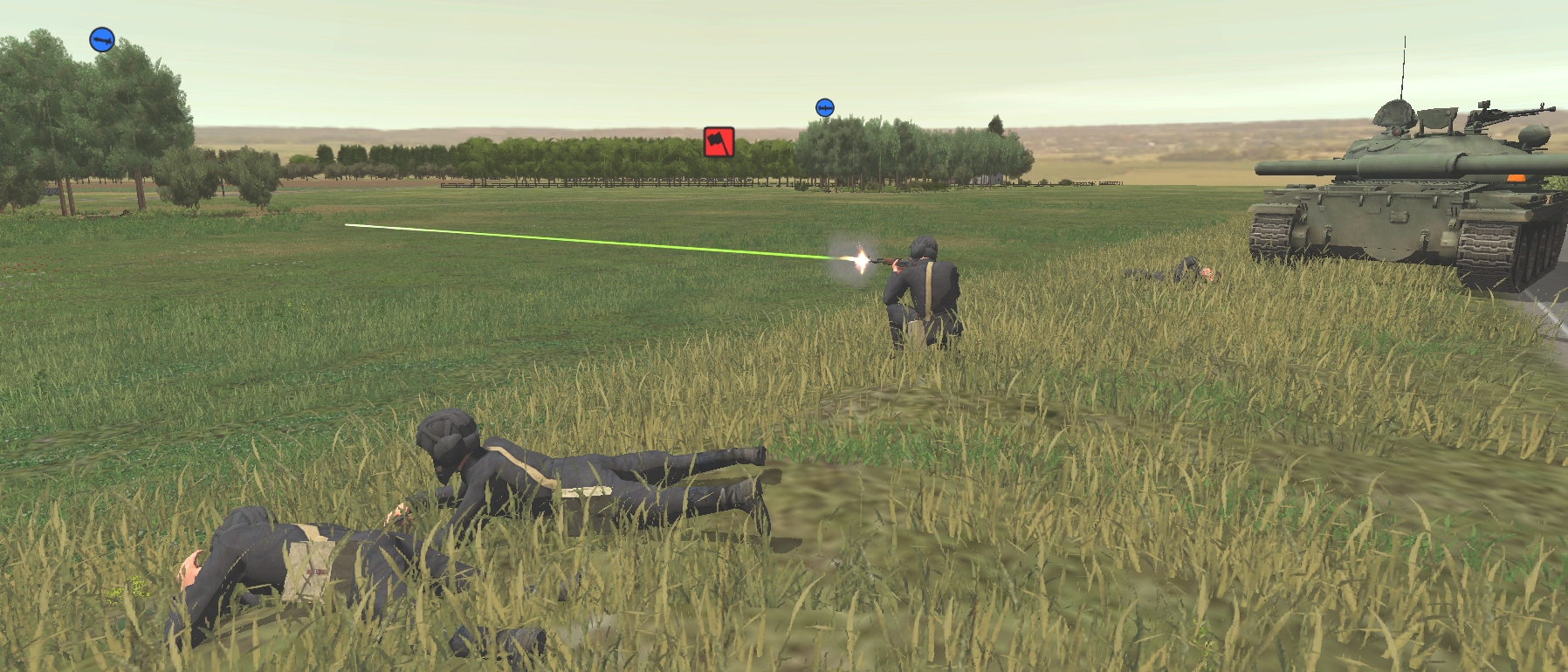 He's just secured a large wound dressing to his father's chest when AK rounds start whipping over his head.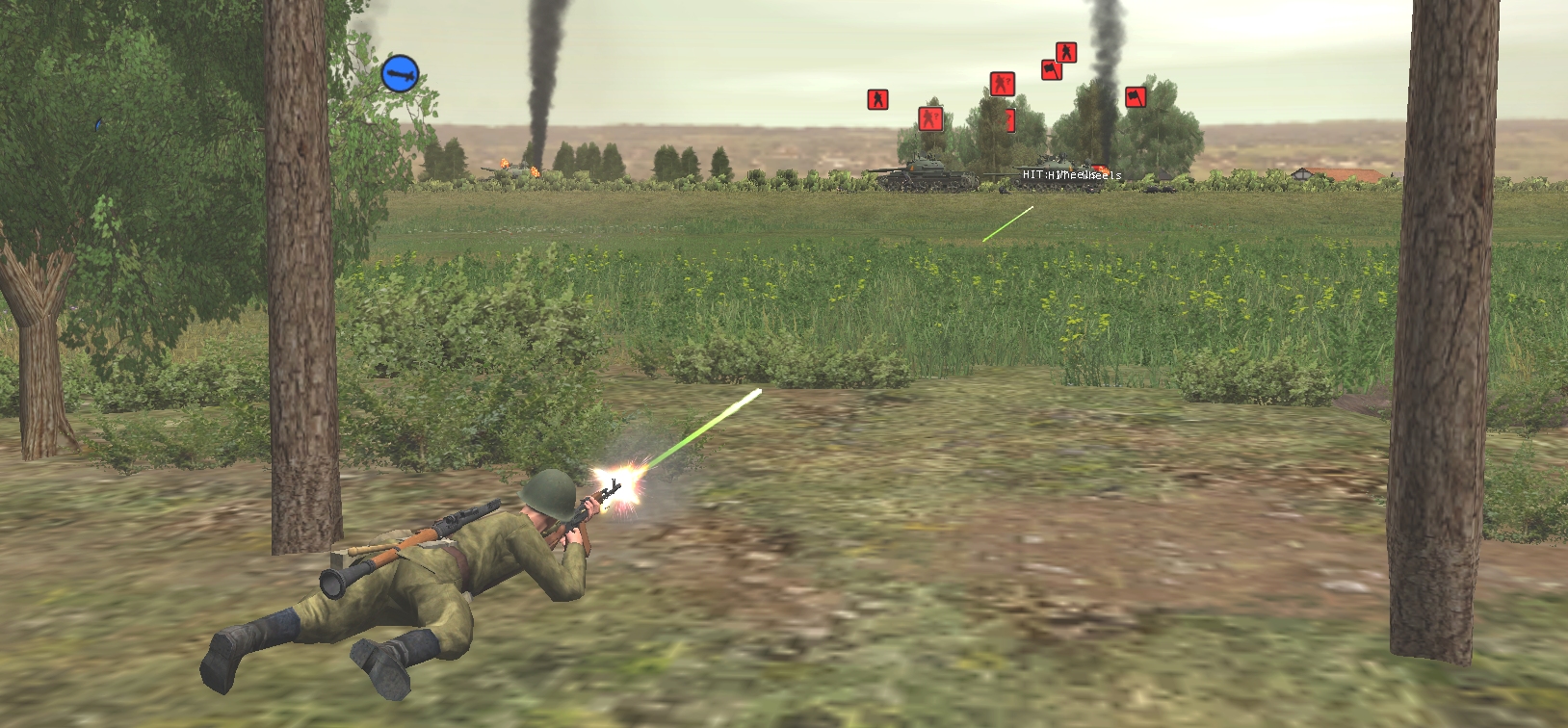 Naturally, he returns fire.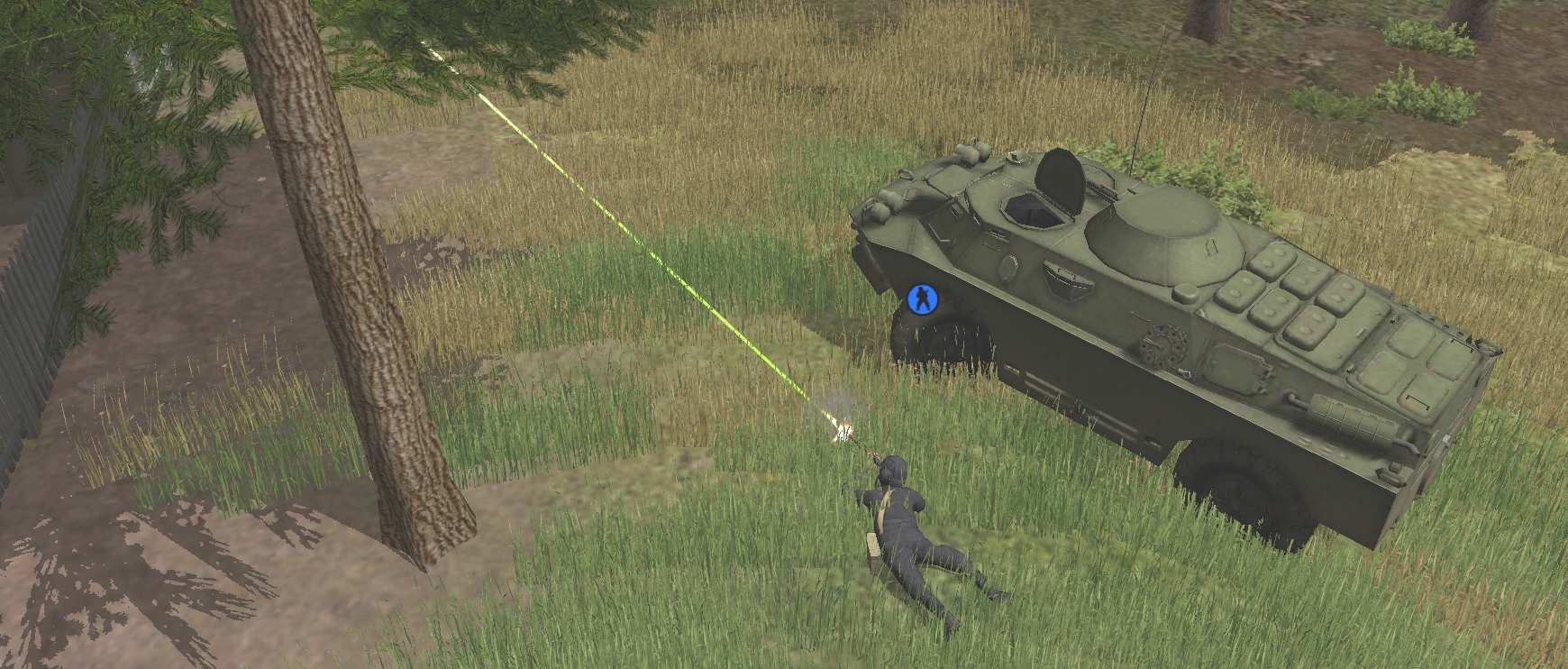 Another Zen soldier who gives as good as he gets this sixty is the pedestrianised BRDM commander. Finally composed enough to take in his surroundings and aim an AK-74, our most easterly unit adds to the woes of the Pod squad ravaged by our marksmen and Recon Team Charlie last turn. Perhaps one foe in box 65 survives the distinctly one-sided firefight.
One of the reasons I'm reluctant to run duplex turns, even during apparent lulls, is because of situations like this…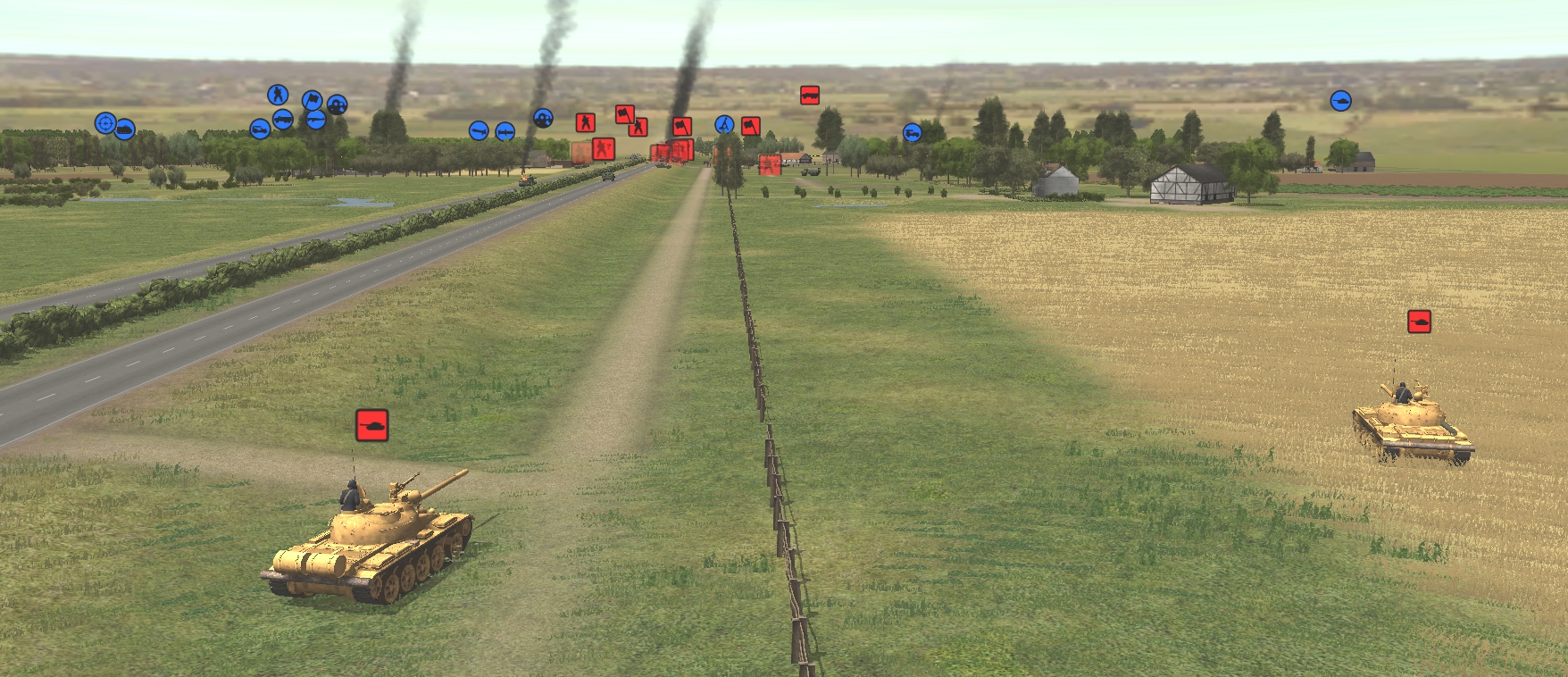 Two of the beige T-55s trundled NW this turn (one went SW) and Tereza edged westward in search of a dust-free firing position.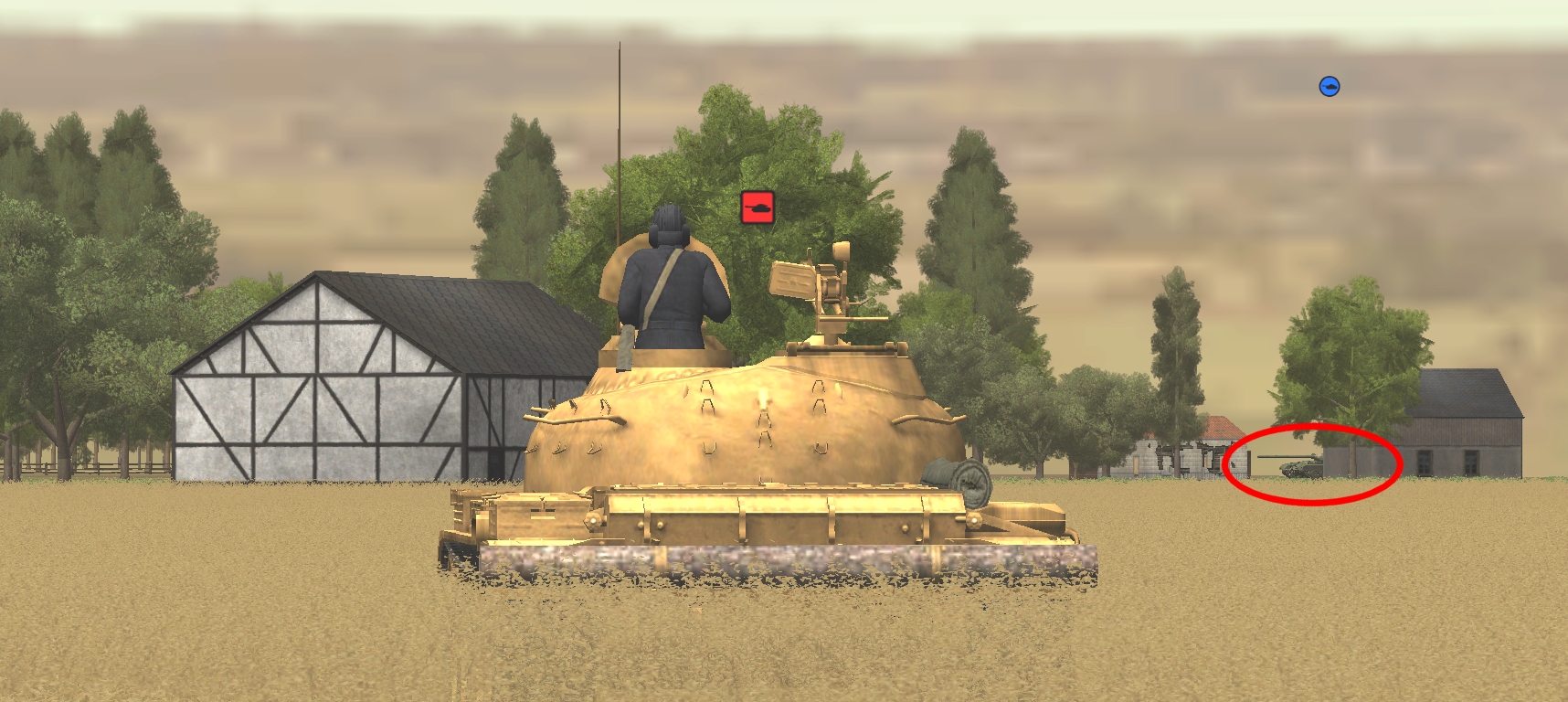 The movements have created an apparently parlous situation for our T-72. Judging from the turret angles of the T-55s, Tereza hasn't been spotted yet, but unless steps are taken promptly, she risks discovery early in turn 20.
When issuing the next round of orders the following LoS information might prove useful: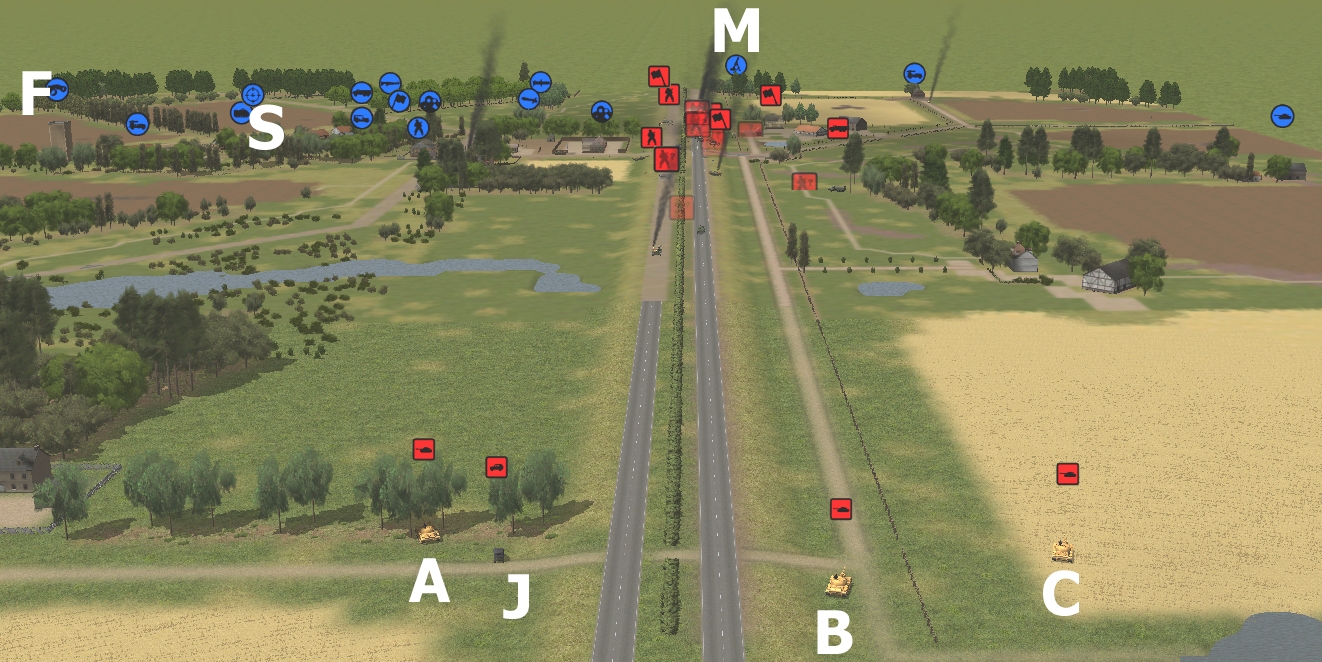 Tank (A) can be seen by just our snipers (S) and Forward Observers (F).
Only the Forward Observers have eyes on the jeep (J) and tank (C).
Only our Light Mortar Team (M) – tube now deployed – can see tank (B).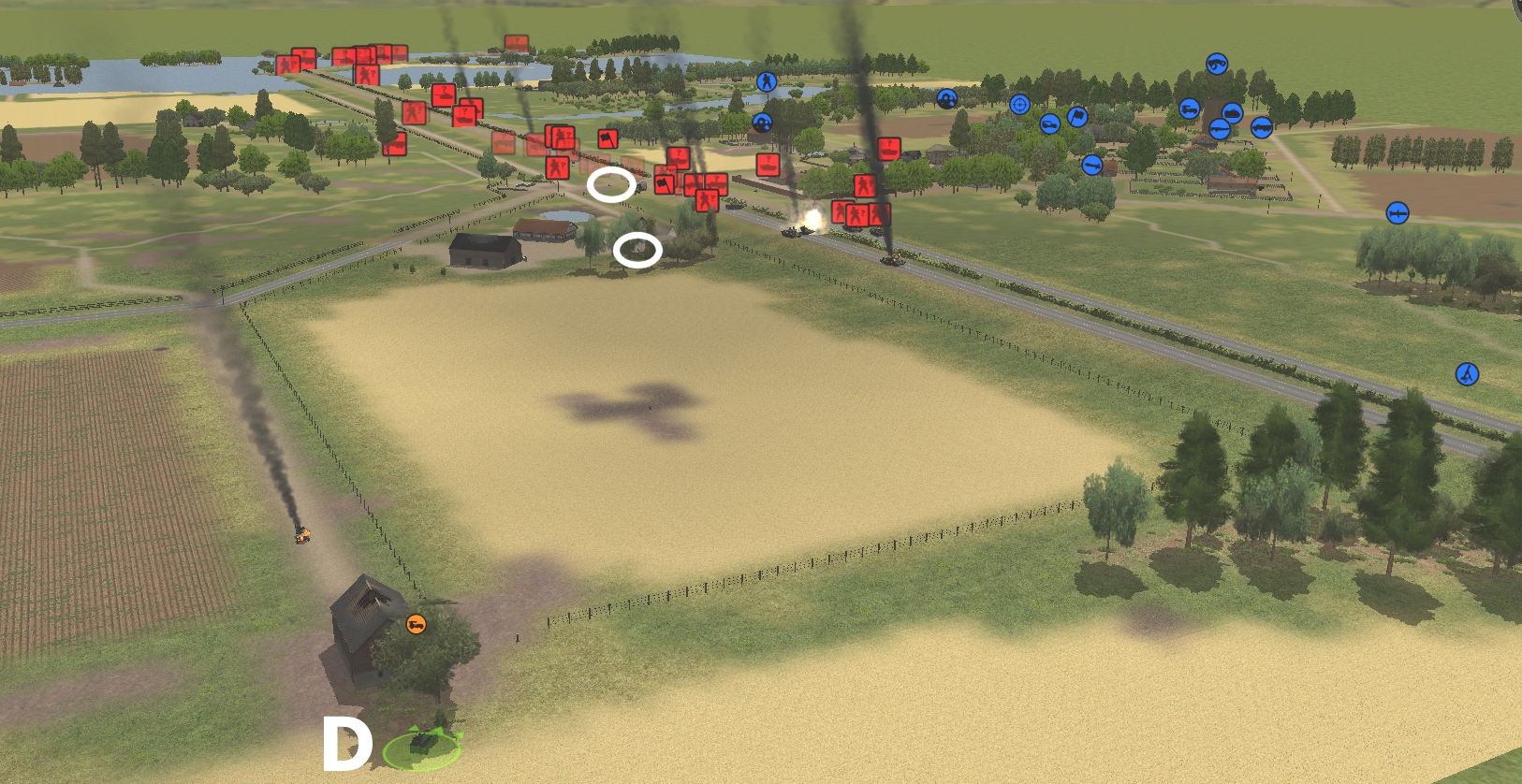 From his new position by the barn, Droopy (D) has LoS to a two-man HQ team in one of the New Farm building and an HQ (bailed tank crewmen?) near the crossroads.