Trade secret. Not only is Roman not in Pont-à-Mousson most Monday mornings, he's not – in body at least – in the spots he claims to be in his puzzles. Only a few unusually fanatical/footloose foxer setters produce, on a regular basis, solo foxers as truthful as this one:
"Where's guest foxer setter captaincabinets at present?"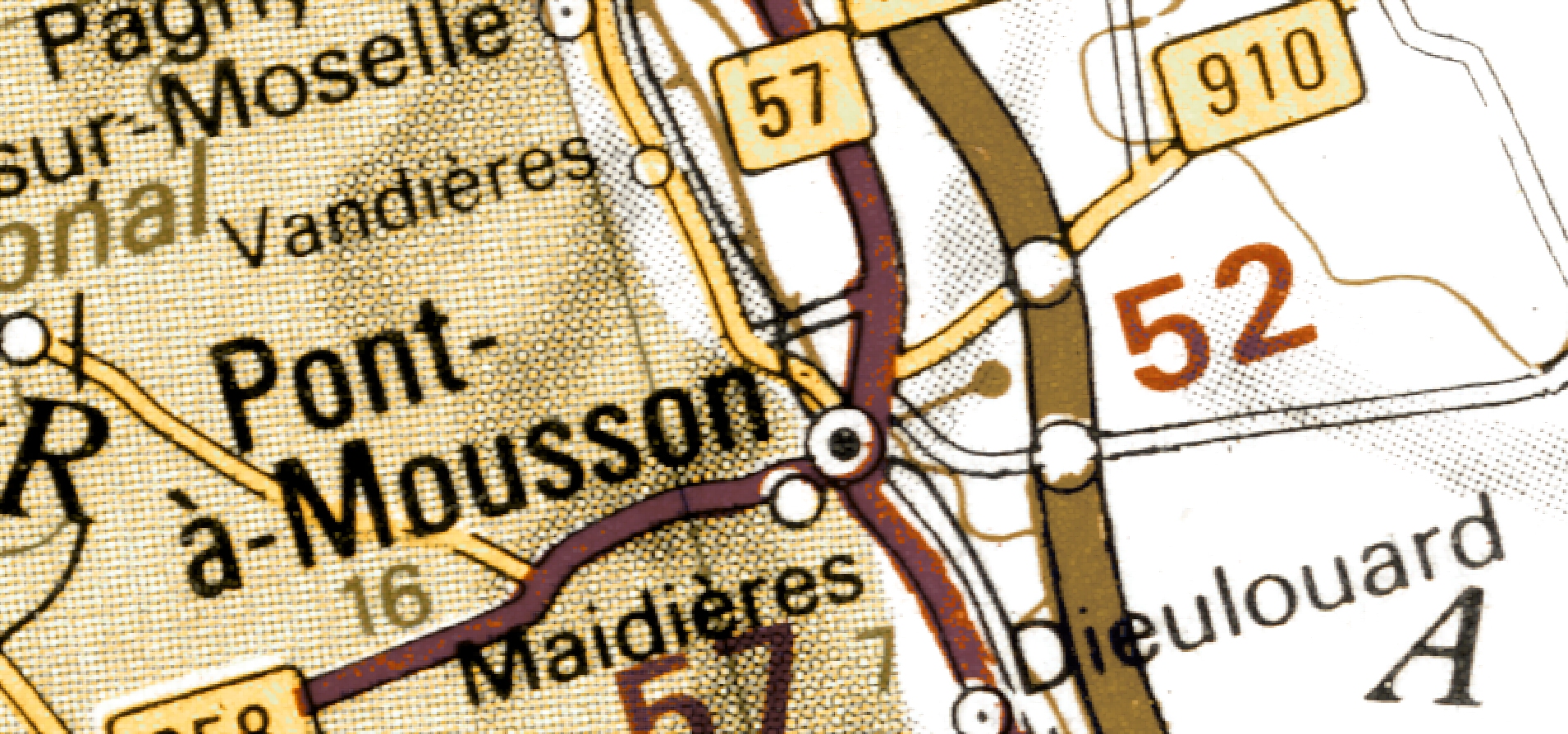 Using the following clues (the map above is purely decorative) in combination with Street View (all Solo Foxer solutions are Street Viewable), MAPfrappe, and other online tools, work out my location. The answer will appear under next Monday's solo foxer.
Today I'm watching two utility workers go about their day, clipboard in hand. I'm on the outskirts of a smallish town in a country with a circle in its flag and a coastline so long that (according to the World Resources Institute) even the longest strand of spaghetti ever cooked would have to be laid end-to-end more than 7,500 times to cover it. About 12km due west of me, as the crow flies, you'll find a national park, and if you turn that crow's head to the left and right along the way you'll see the entrances to some stunning underground water features. I'm also on the same latitude as a French overseas territory, and just a whisker off being the same longitude as another French overseas territory. Within 2km of my location is a place where you can learn about dangerous fish, within 800m is a place where you can learn about dangerous serpents, and about 1km away is a place where you might end up if you didn't learn anything from the previous two locations.
You're probably in the right place if you can see:
What could generously be described as a cobblestone road
12 stars and two flags
A Chevrolet Montana
Teal tree trunks
A dog gazing hopefully out at freedom
I'm not in Pont-à-Mousson.
(Last week I was here)