I'd be surprised if the anti-tank rocket fired by Recon Team Charlie this sixty didn't turn out to be Operation Oryx's most wayward shot.
(Operation Oryx is an open-to-all game of Combat Mission: Cold War set in 1981. The commenter-controlled Zendoran forces are attempting to ambush a column of Podrabian vehicles bound for Zečin, the Zendoran capital. Each turn covers one minute of WeGo action. For a scenario outline and summaries of earlier turns, click here).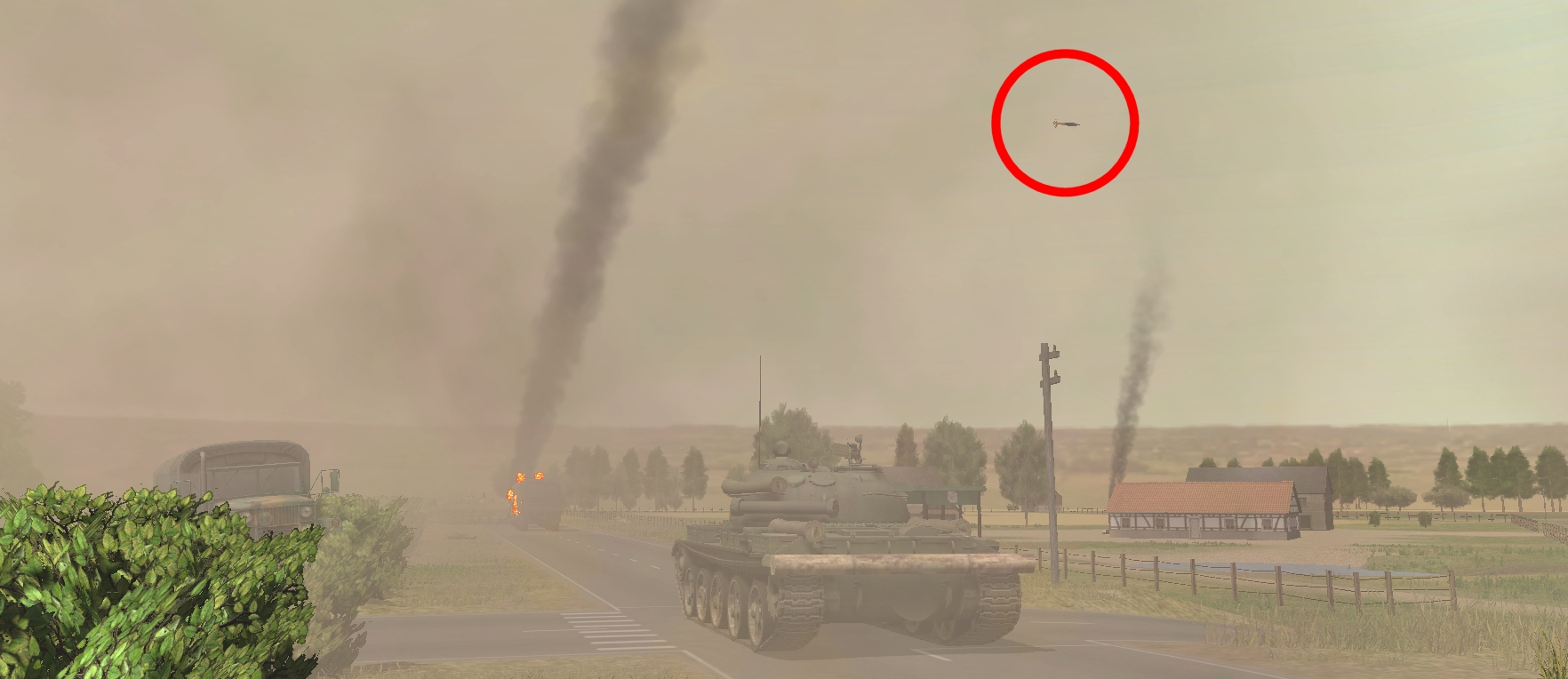 Does the woefully wild HEAT dart clip a window frame as it exits the hotel? Does a hot ember from the smouldering floor above drop onto the firer's neck just as he pulls the trigger? Your guess is as good as mine, but it's hard to believe smoke and dust over the embankment is the sole reason Charlie's last LAW misses the T-62 traversing the crossroads by a country kilometre.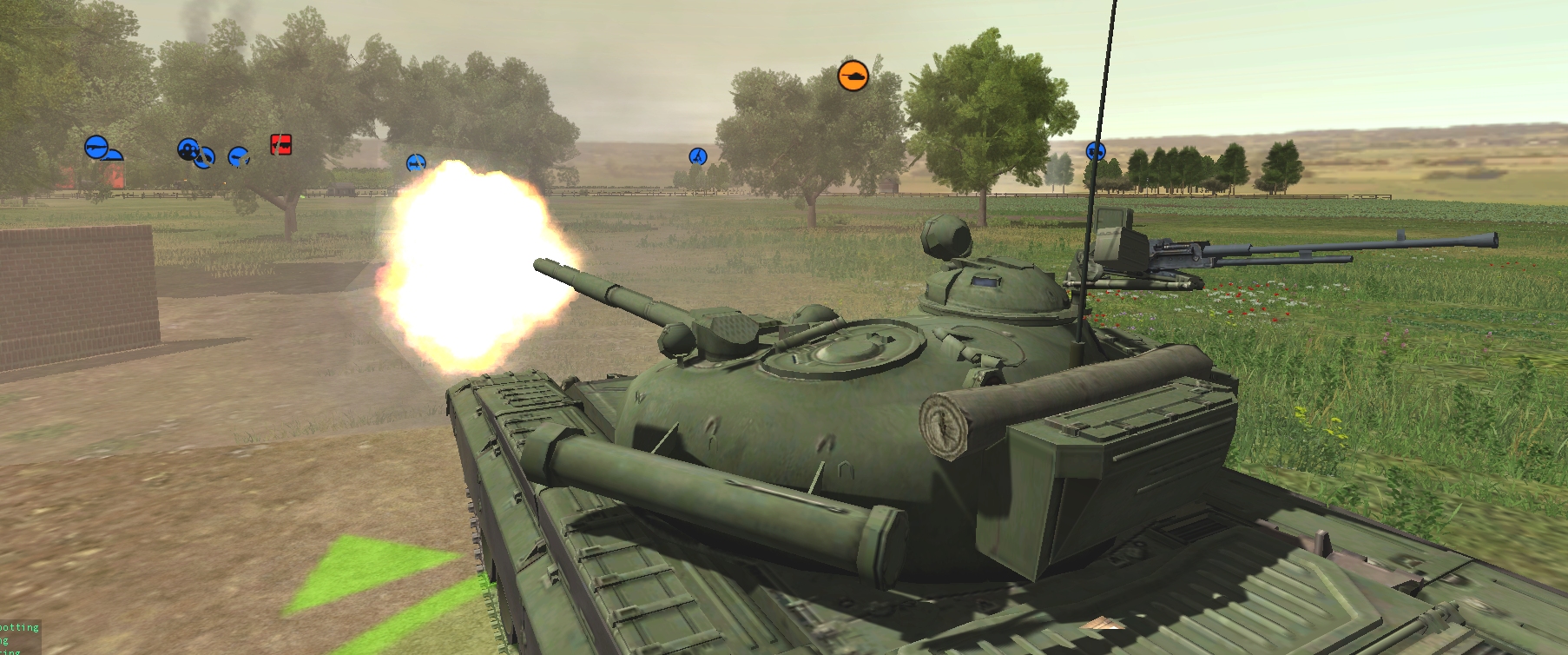 Thankfully some Zen units are able to get rounds on target this turn.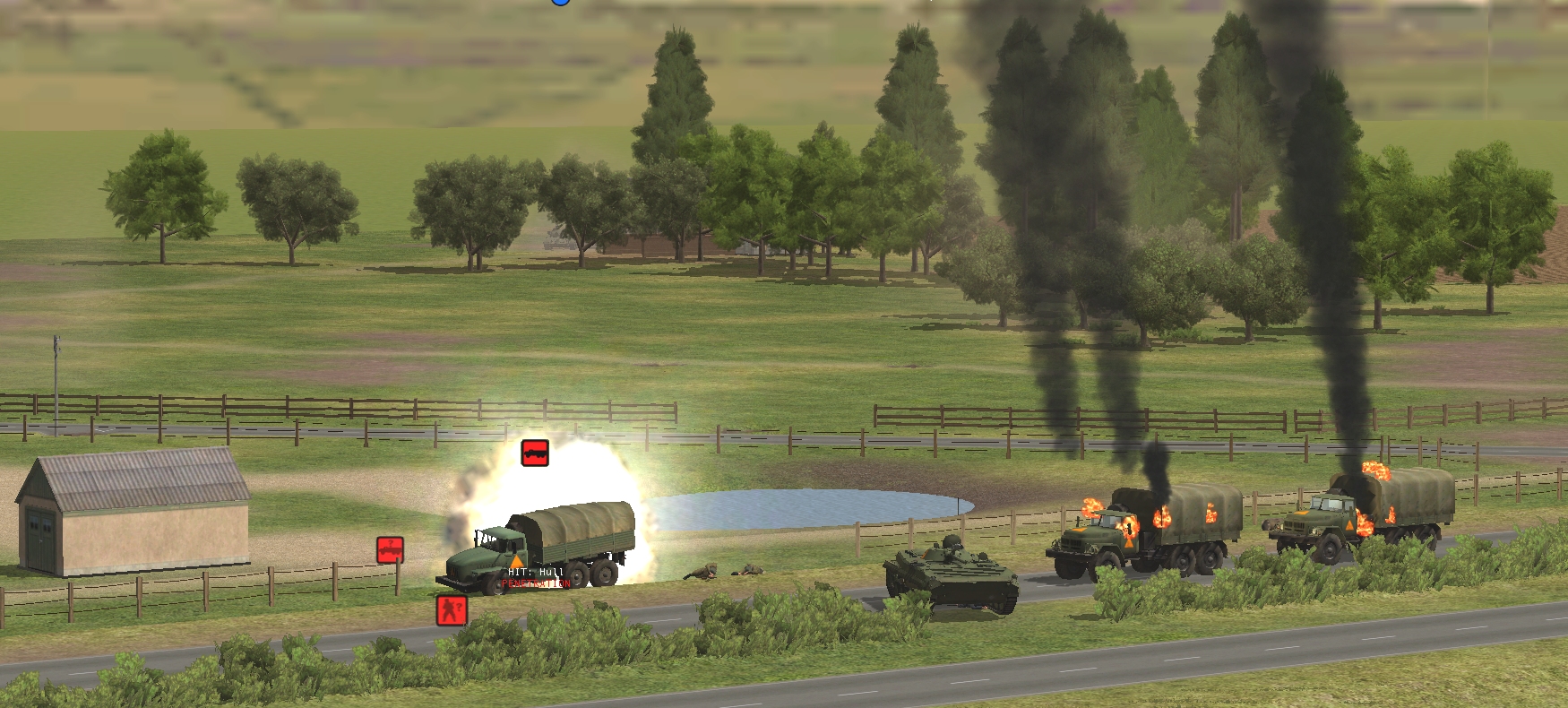 At T+5, through a gap in the box 28 trees, Tereza spots a Pod truck slinking past New Farm and deals with it in unequivocal fashion.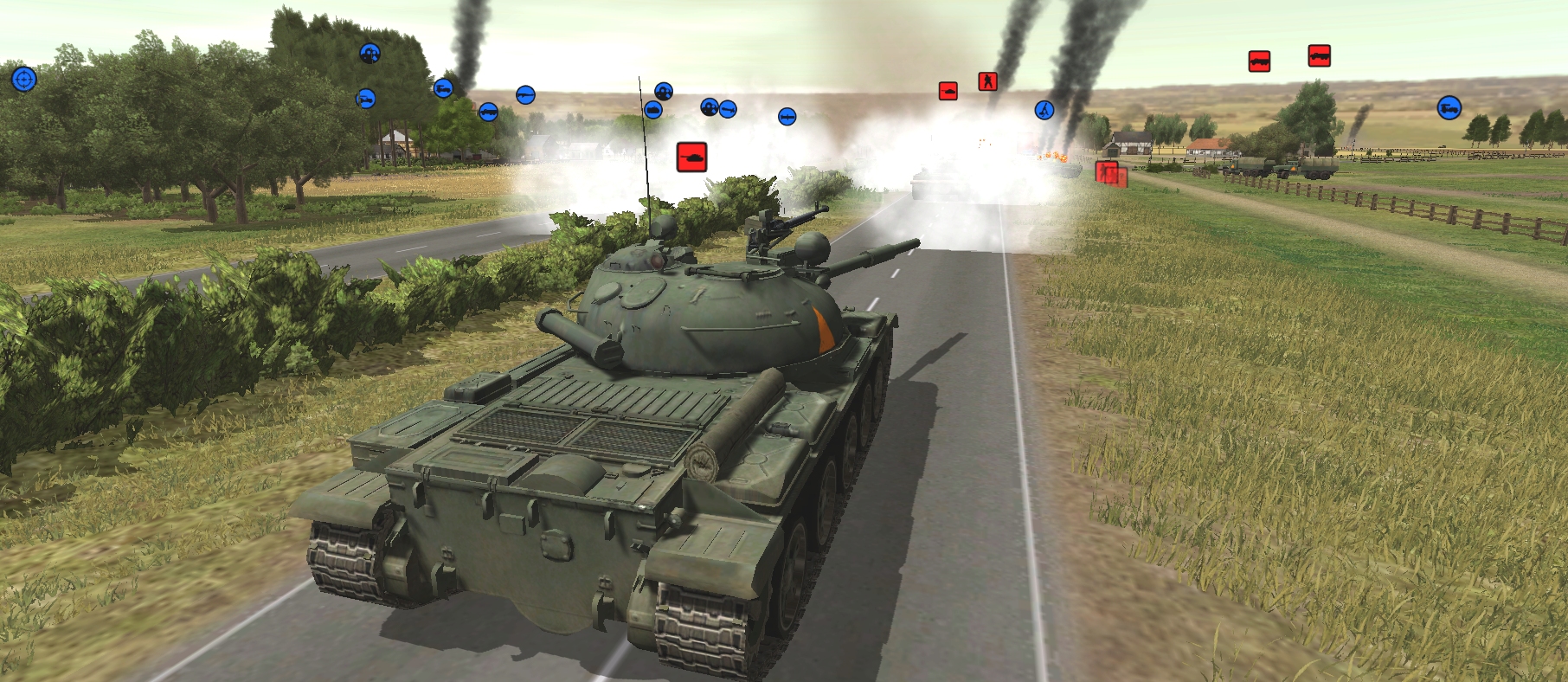 For a horrible five seconds circa T+15 it looks like Droopy might suffer the same fate as Scooby. A clockwise turret adjustment indicates one of the advancing T-62s has noticed our northside TOW Mutt as it hares for the safety of dead ground west of the box 35 barn. The MBT gunner is about to fire when his mount plunges into a fogbank of white smoke – the drifting screen sown by our Light Mortar Team on the southern face of the embankment a few turns ago.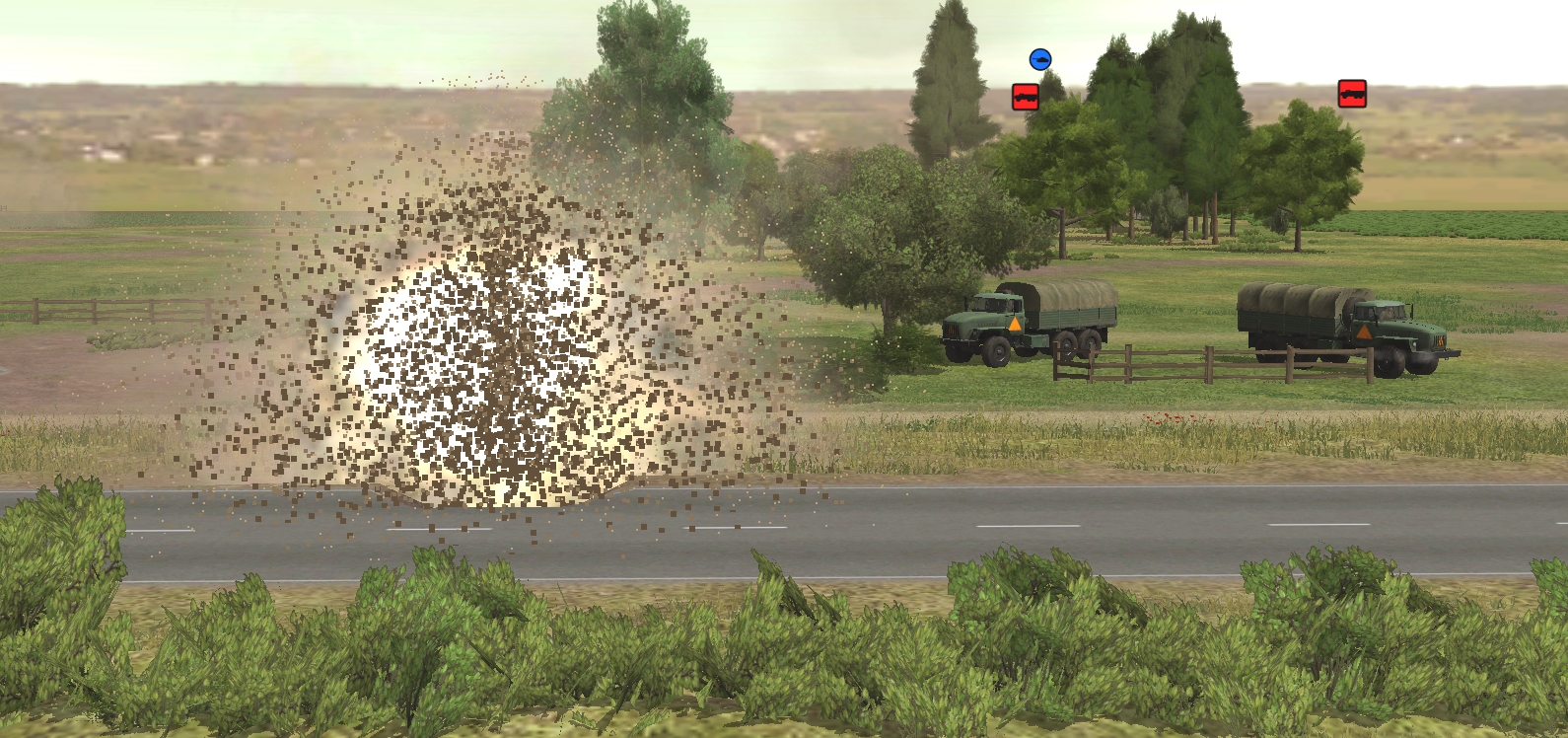 About halfway through the battle replay, a curt "End of mission. Out." informs the dovecot Forward Observer Team that the off-map mortars are ceasing fire (As there were no specific duration instructions, I went with a medium duration stonk). The bombardment was pleasingly accurate, but at least two enemy grunts are still moving about near the crossroads when the ground stops quivering.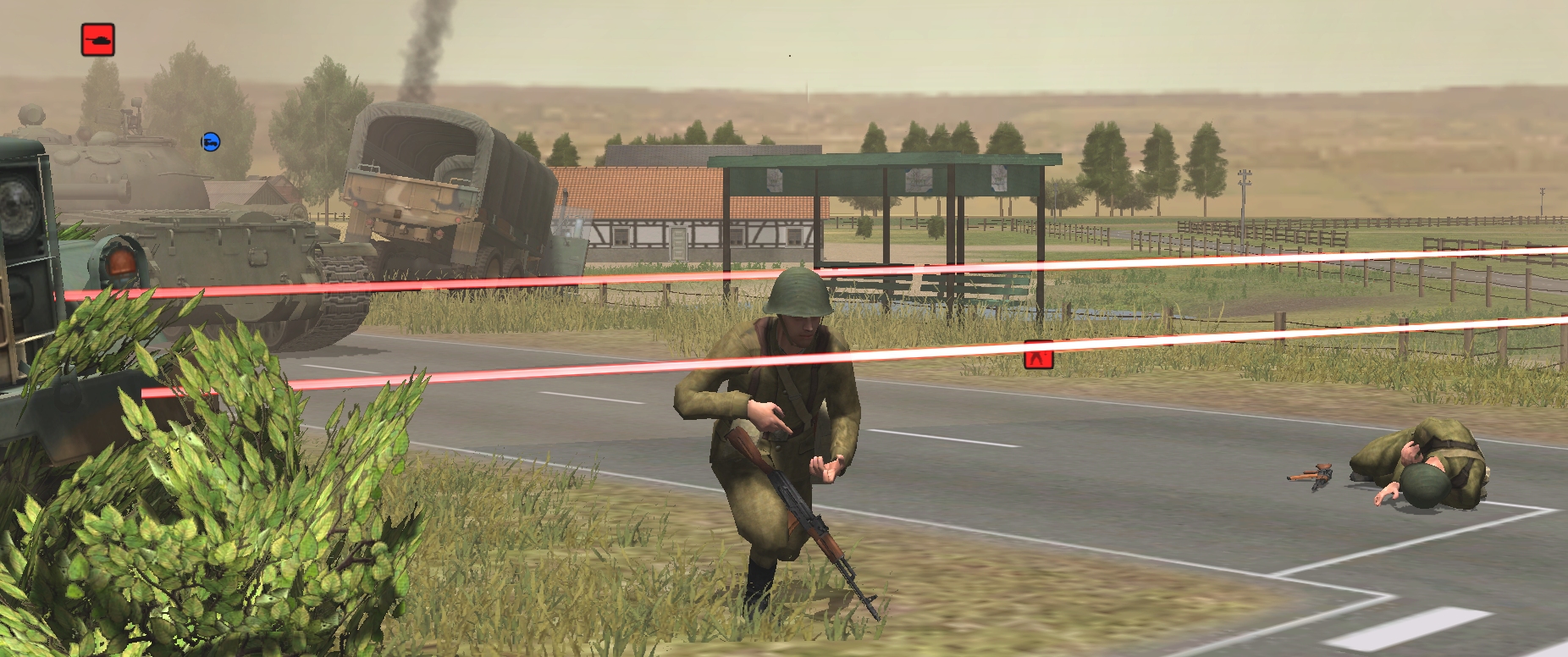 One of these lucky so-and-sos decides to take advantage of the lull to retreat eastwards. He hasn't bargained for Recon Team Bravo, who cut him down from their new position upstairs in the agri merchant's warehouse.
When the clock stops…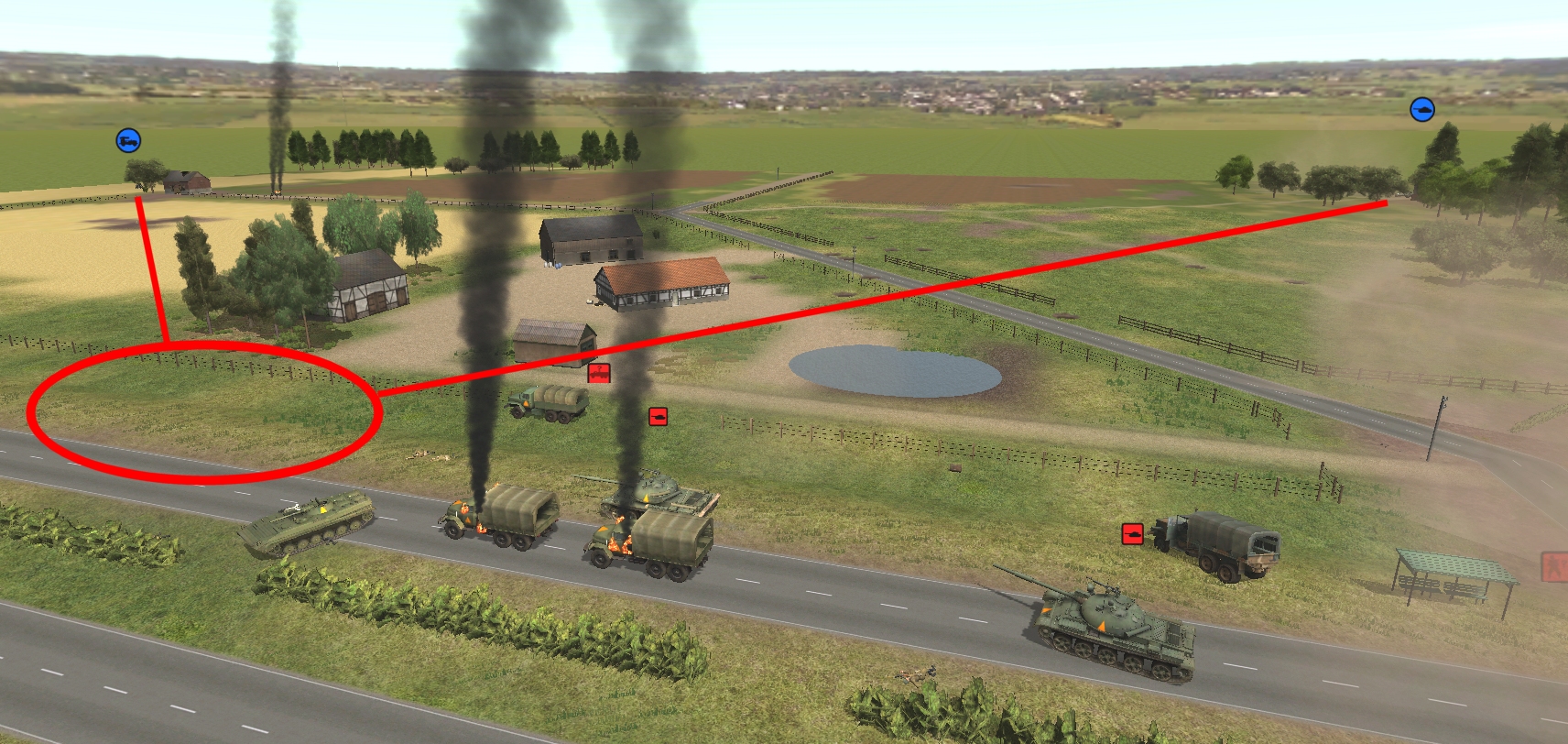 The two tanks leading the Pod column are manoeuvring around wrecked trucks in box 63. Early next turn both should enter the LoS cones of Tereza and Droopy. Whether they'll also be visible to Muttley, the Lesovs, and our pedestrian TOW team, I'm not certain. Currently, the only friendly units that have eyes on the most westerly T-62 are Recon Team Bravo and the Light Mortar Team.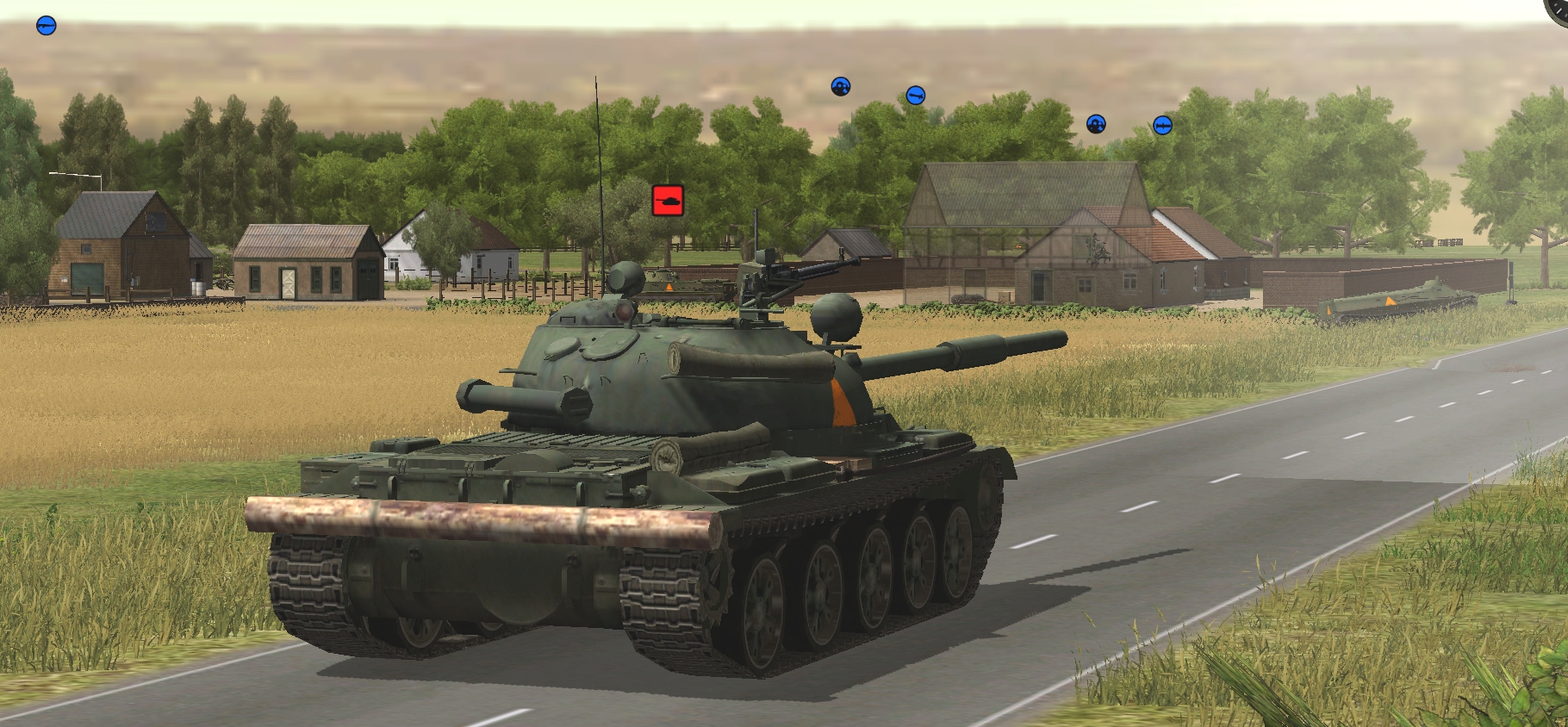 This approaching bruiser is making Recon Team Bravo a tad nervous.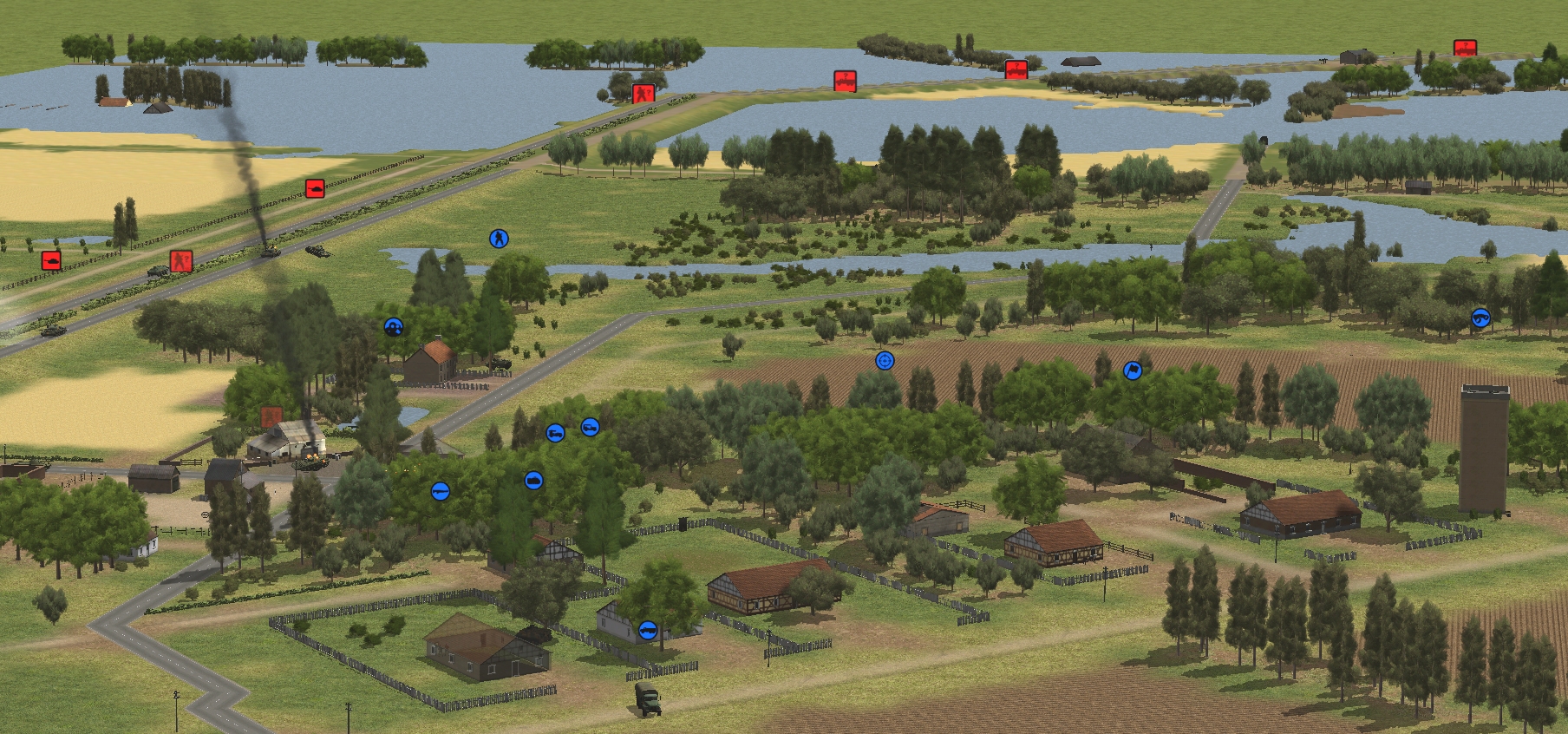 A new rash of red icons has appeared at the eastern end of the highway.