Zen sharpshooter Otto Pinkas is an incorrigible optimist, but the sight of seven T-62s rolling towards Strupnic from the east drives a sliver of ice into his breast. The Pod caravan seems to be expecting trouble. Disappointingly, every hatch is closed, every TC safe inside a dome of steel.
(Operation Oryx is an open-to-all game of Combat Mission: Cold War set in 1981. The commenter-controlled Zendoran forces are attempting to ambush a column of Podrabian vehicles bound for Zečin, the Zendoran capital. Each turn covers one minute of WeGo action. For a scenario outline and summaries of earlier turns, click here).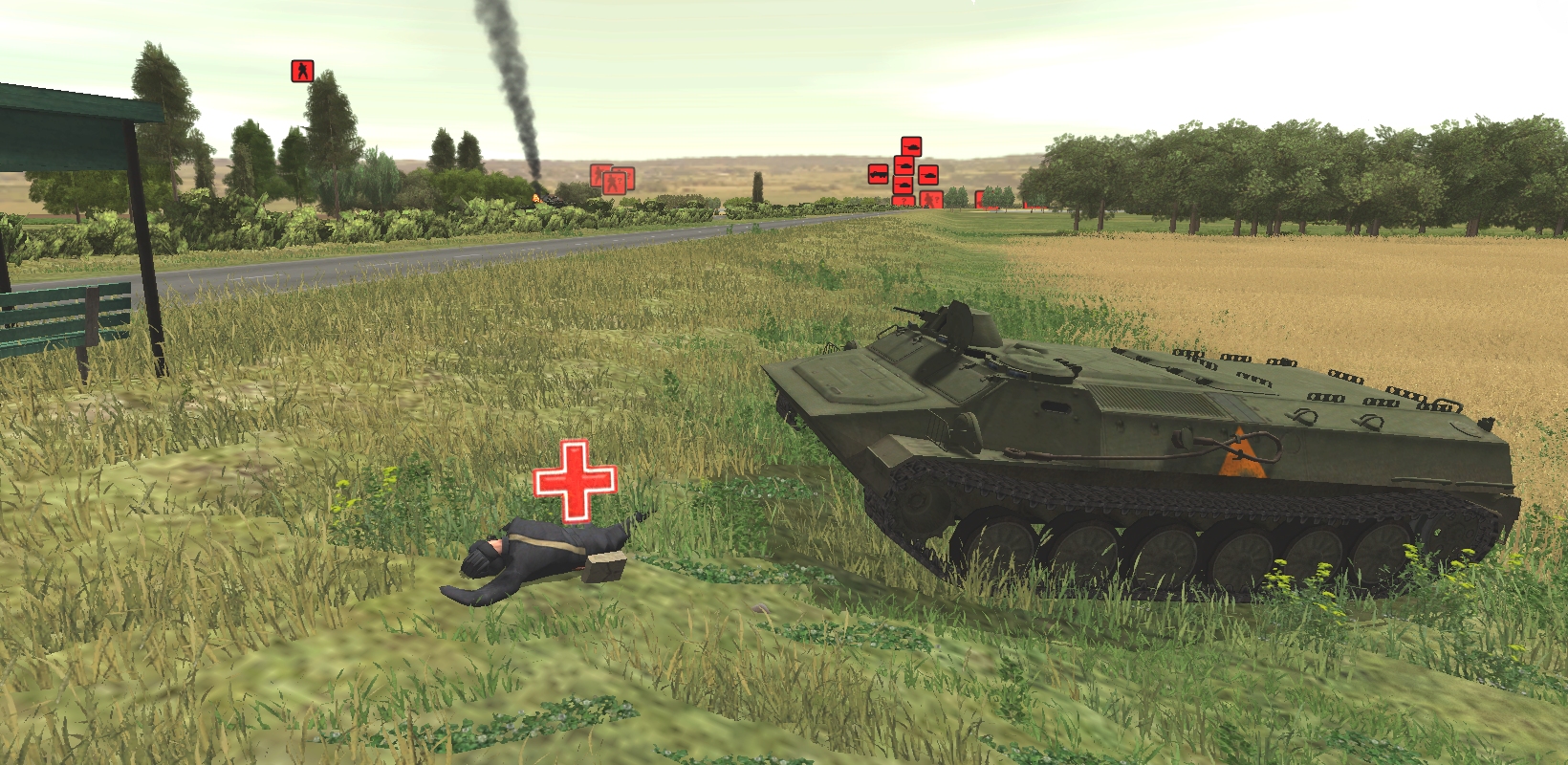 Not safe behind steel is the MT-LB commander. Before heading south, Recon Team Bravo gun down the sole survivor of last turn's APC slaying.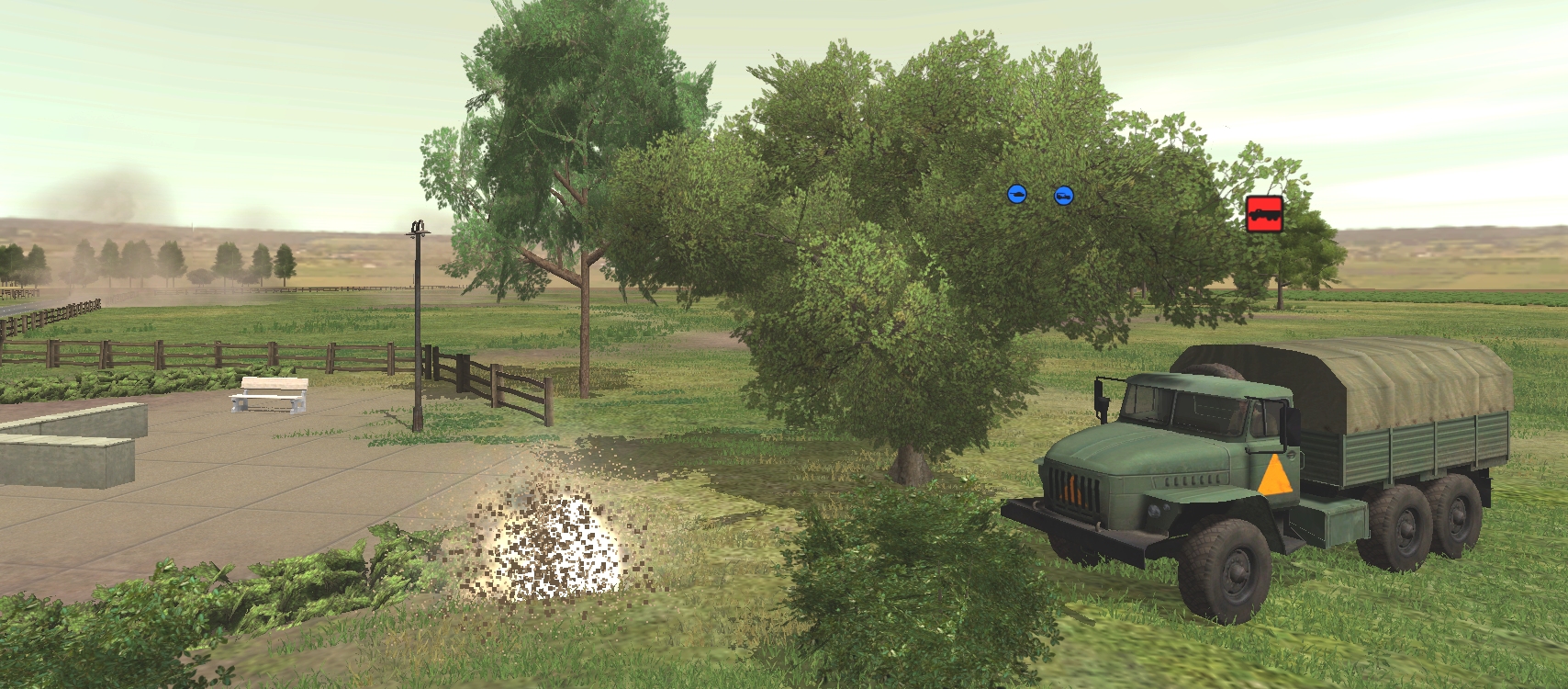 If other Pods kick the bucket this turn, they do it unseen. Perhaps the trio of 60mm mortar bombs that land close to the Vostok monument, neutralise the grenadier last seen in that locale. Perhaps they don't. The nearby truck certainly survives the brief bombardment.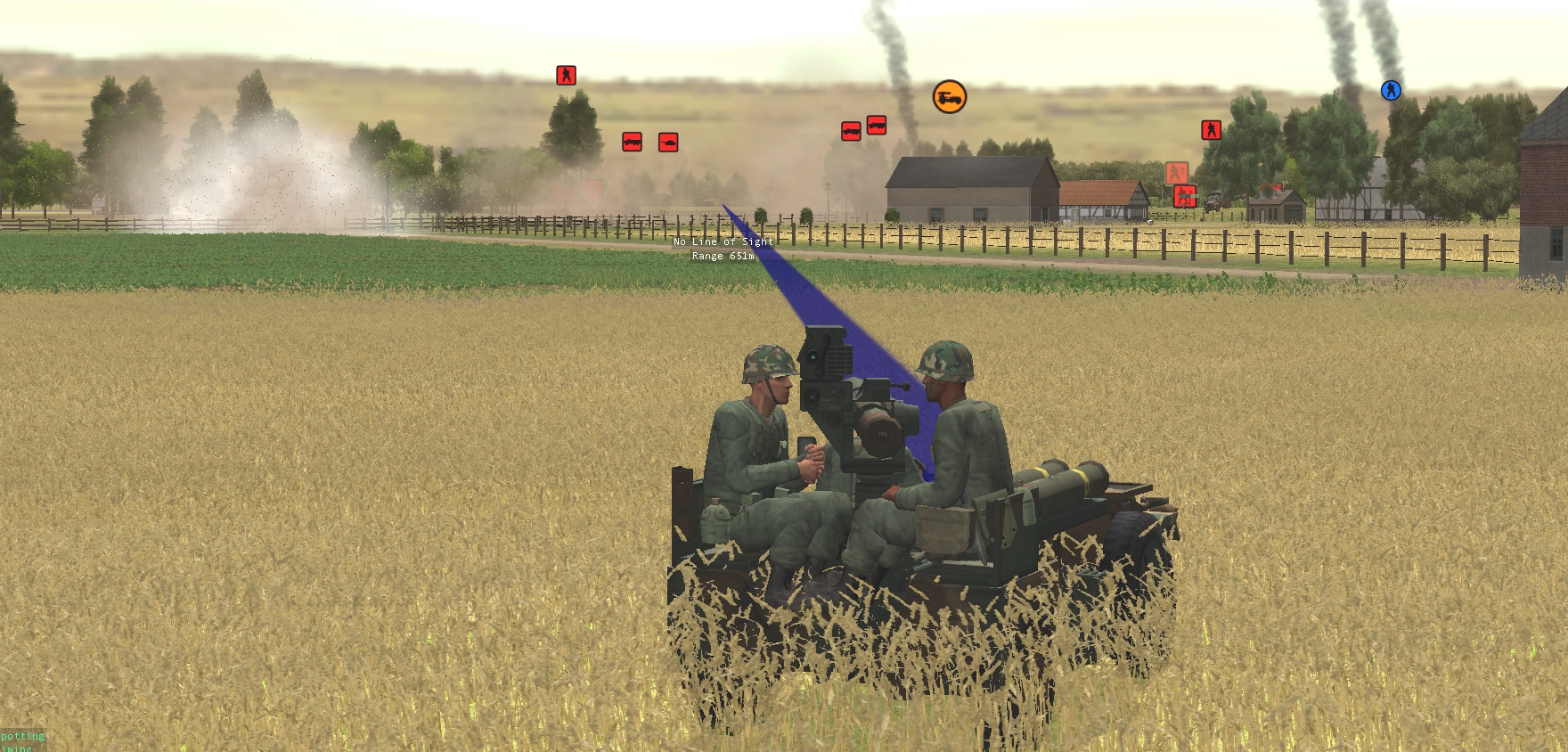 The turn's biggest blasts are caused by 107mm mortar bombs (although adjusted, the off-map tubes continue to fire on the box 38/51 road during the sixty) and ammo cooking off in the box 64 BMP. Currently, dust raised by our off-map assets is seriously disrupting Droopy's views to the E and not helping Tereza's LoS to the S and SW.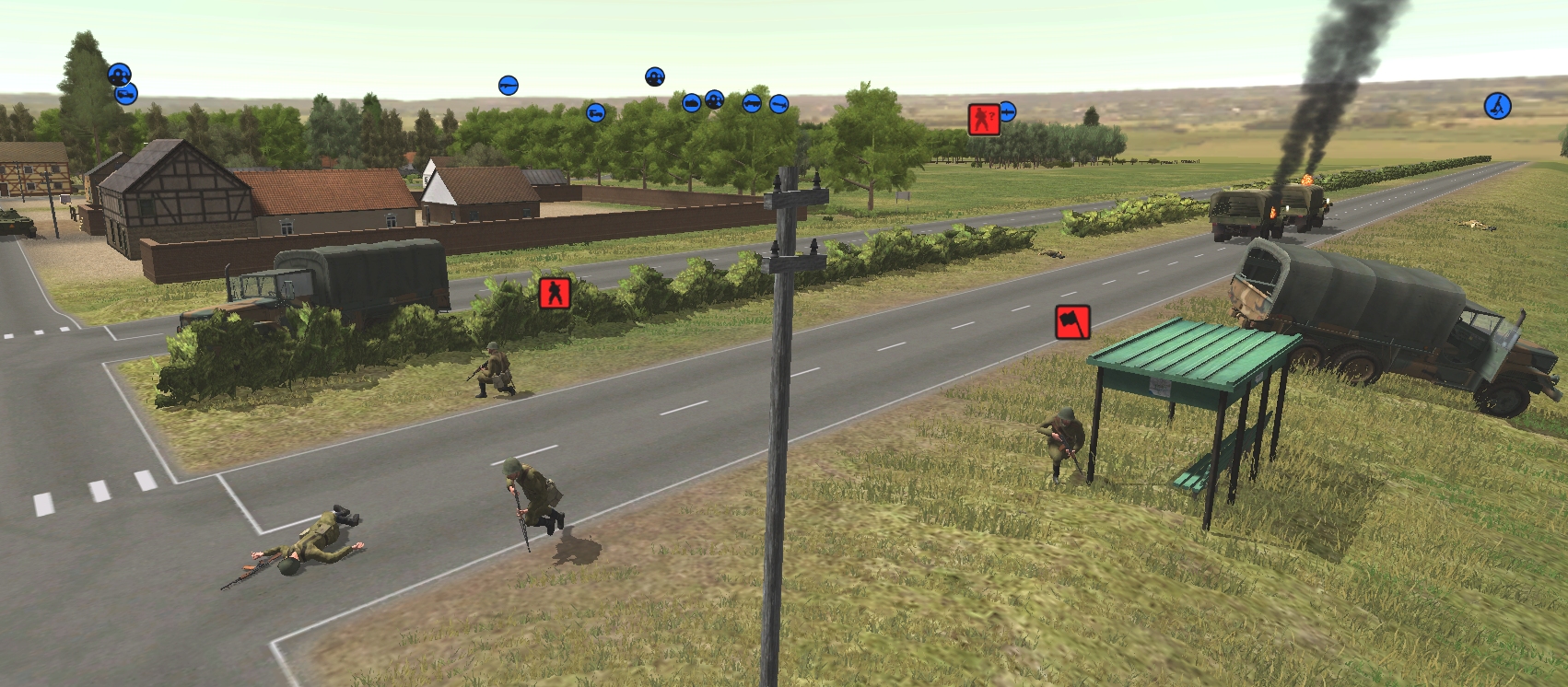 At approximately T+20 our mortar team observes three Pod infantrymen close to the crossroads. They appear to be heading eastward and look far from happy.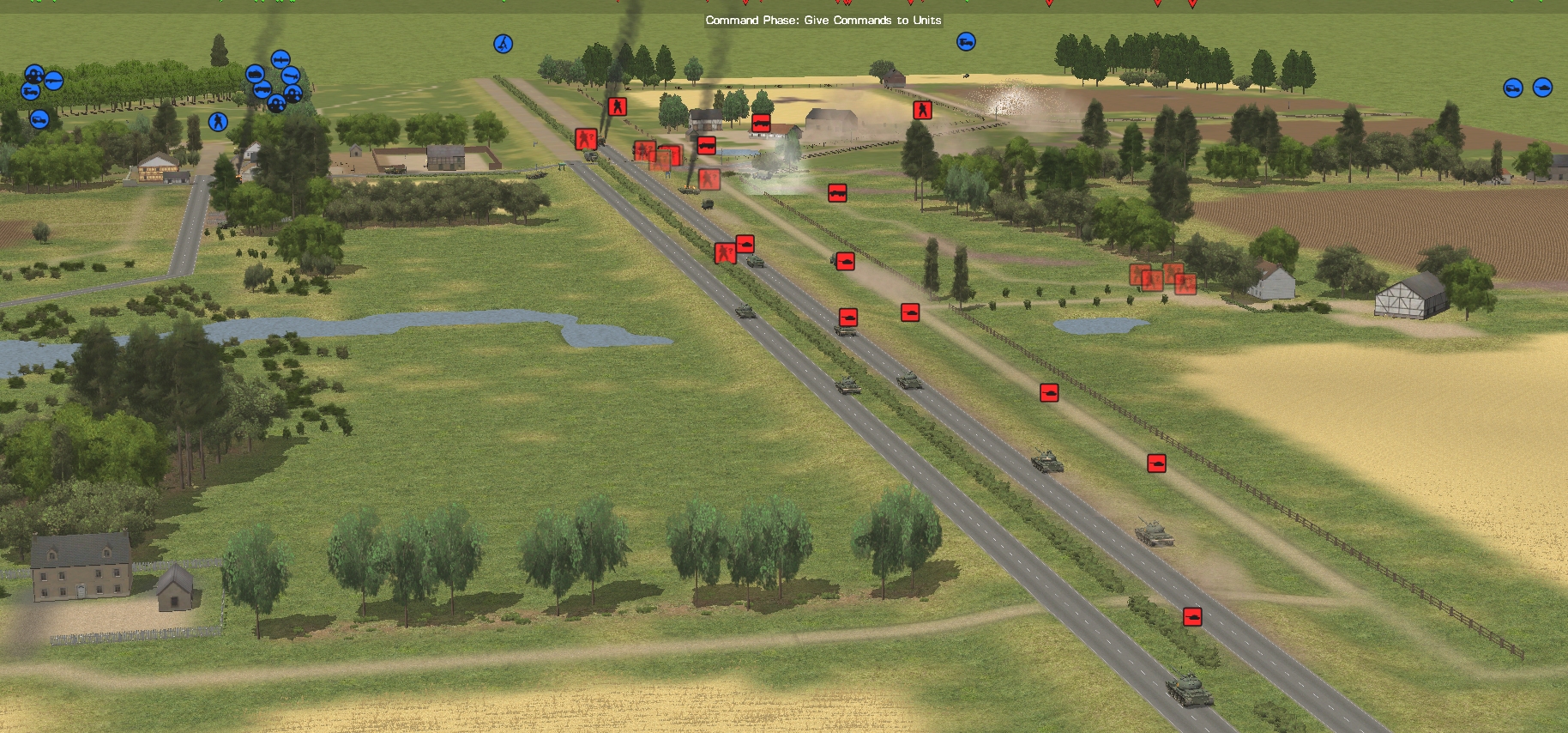 When the clock stops, the visible section of the convoy looks like this.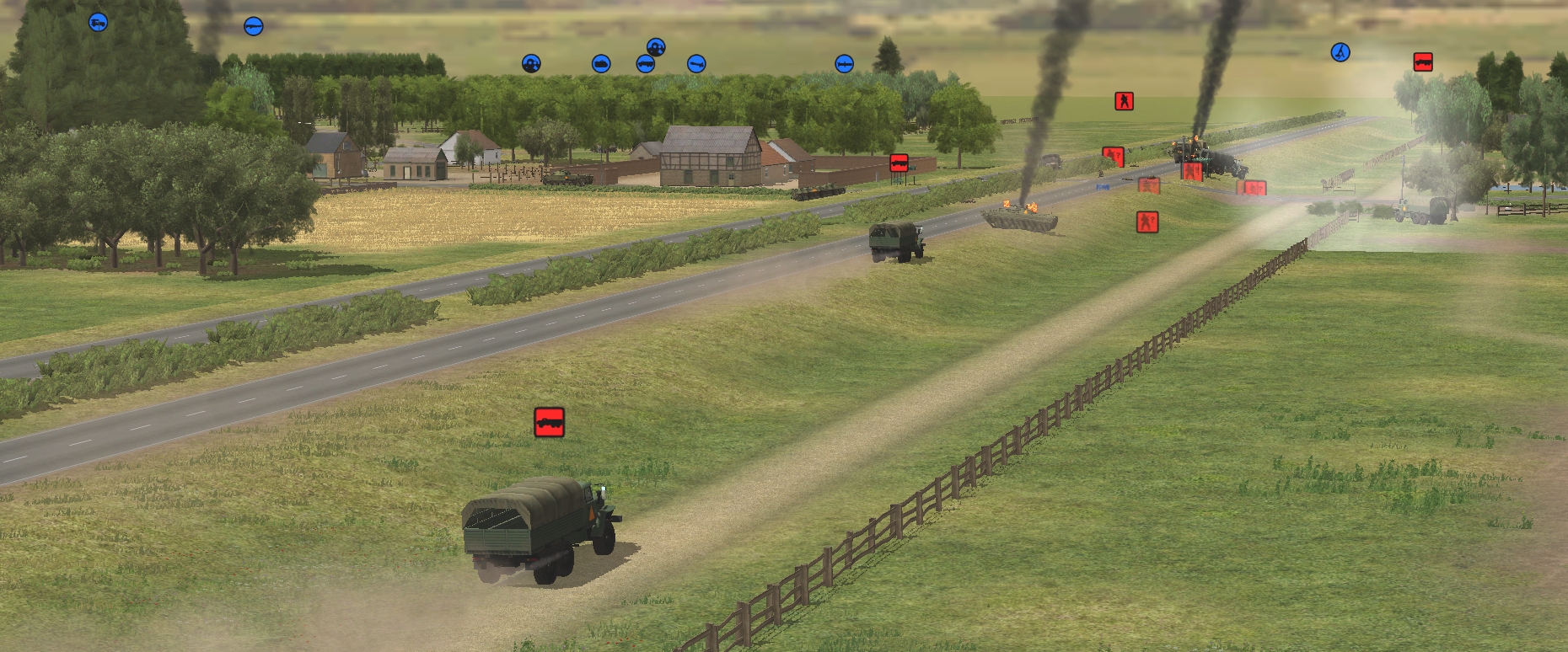 The two closest vehicles to the crossroads are two speeding trucks, one of which is hidden to units south of the M2 because it's using the road behind the embankment.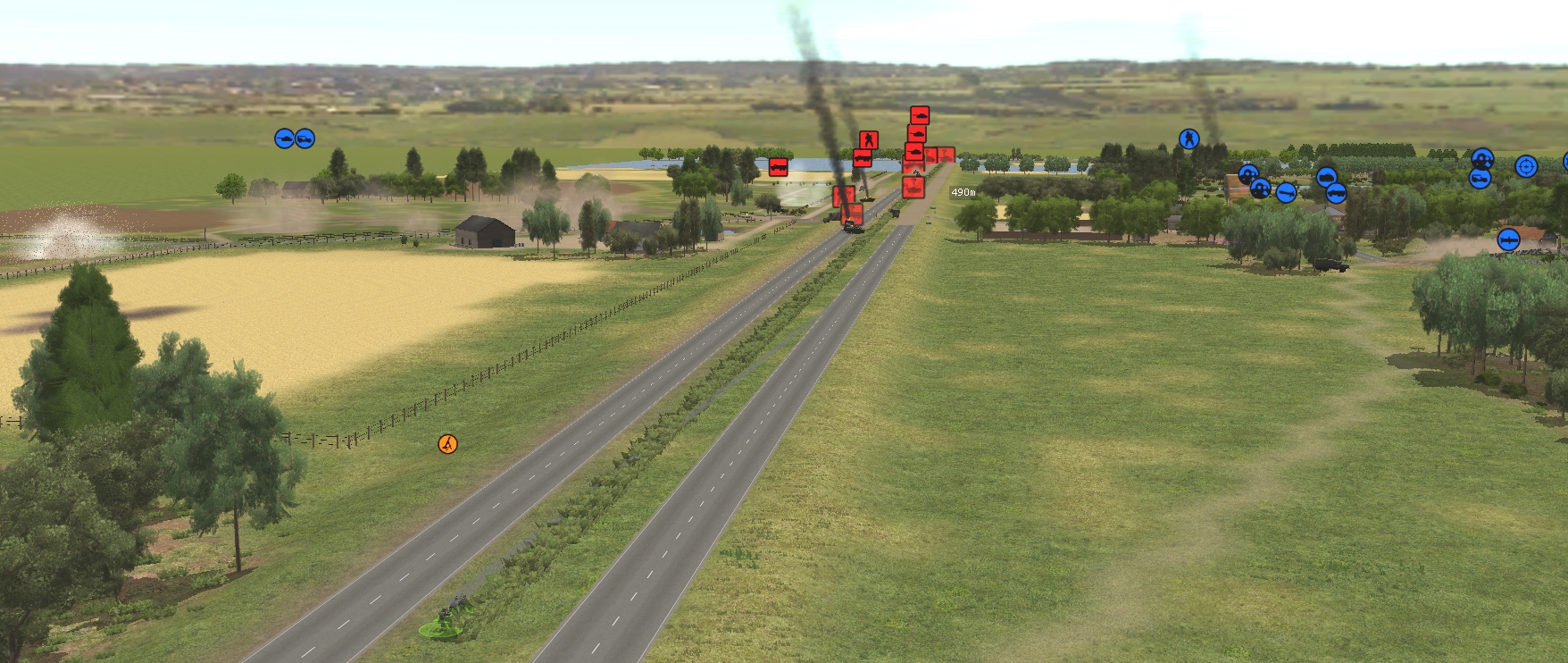 Our light mortar team has just begun slinging WP at 65,5,3.  They have LoS to three T-62s so may be living on borrowed time.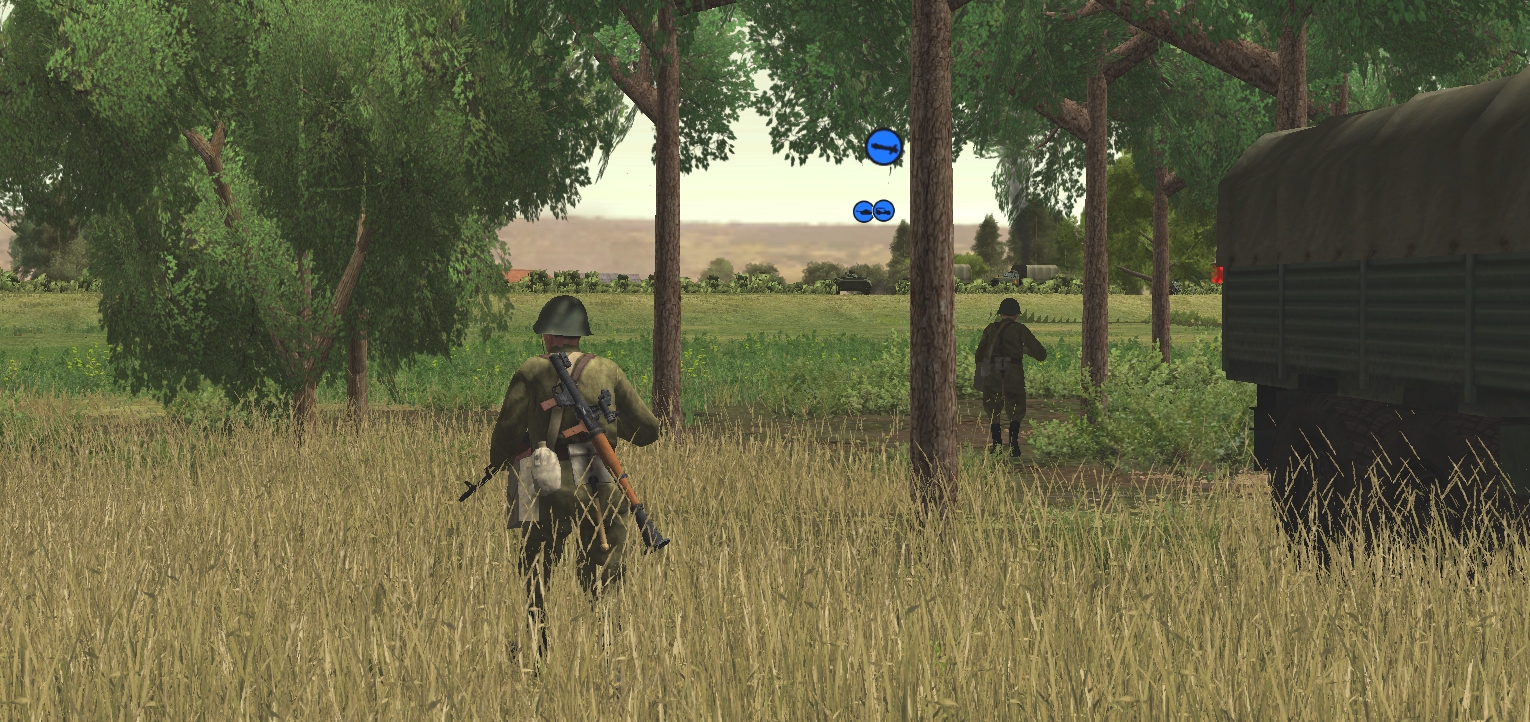 Weighed down with 8(!) RPGs, the Lesovs are making themselves comfortable in the box 74 copse.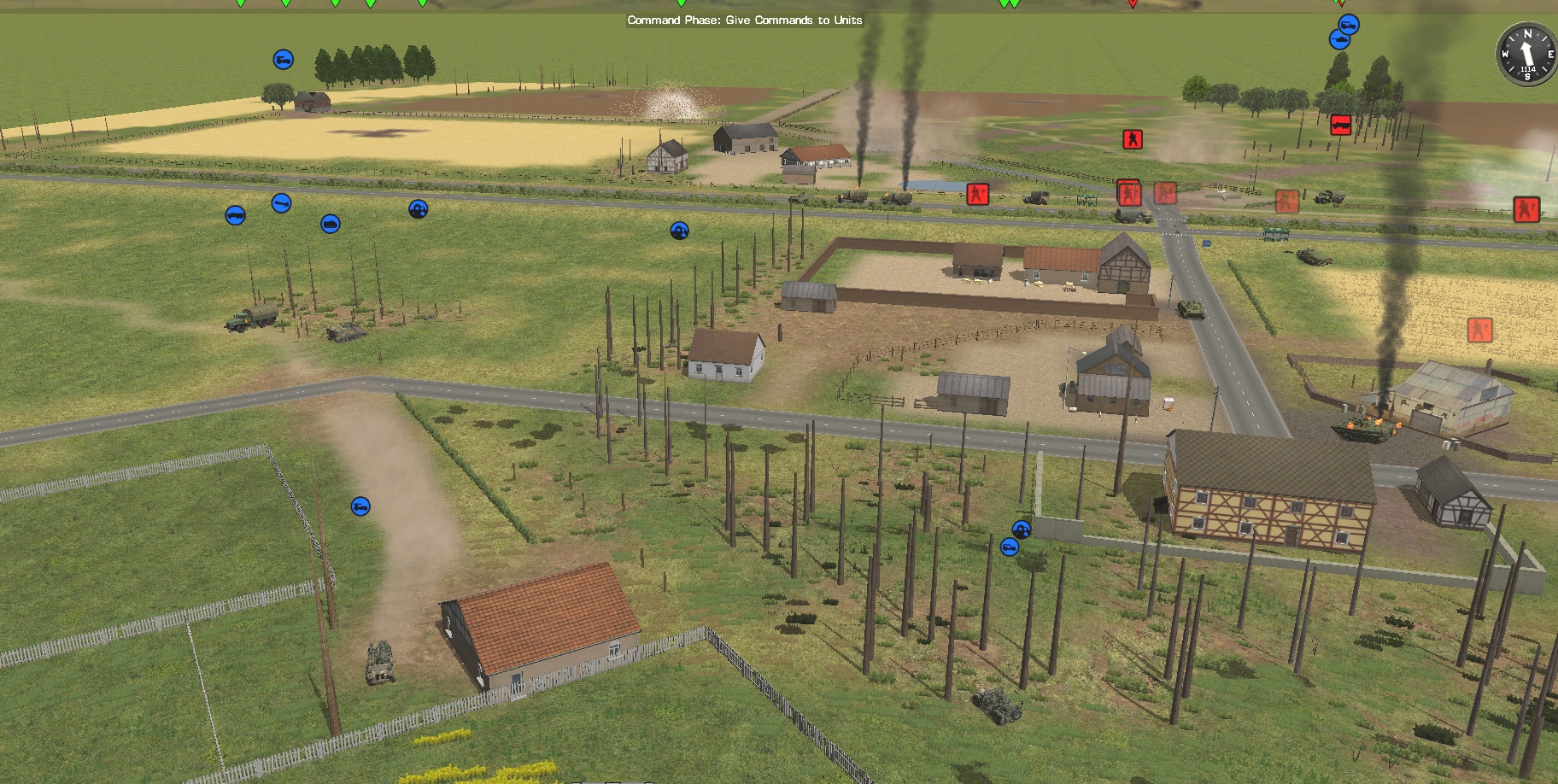 Muttley has just arrived at his new vantage point in box 87. Not far away sits Scrappy and passengers (Recon Team Charlie).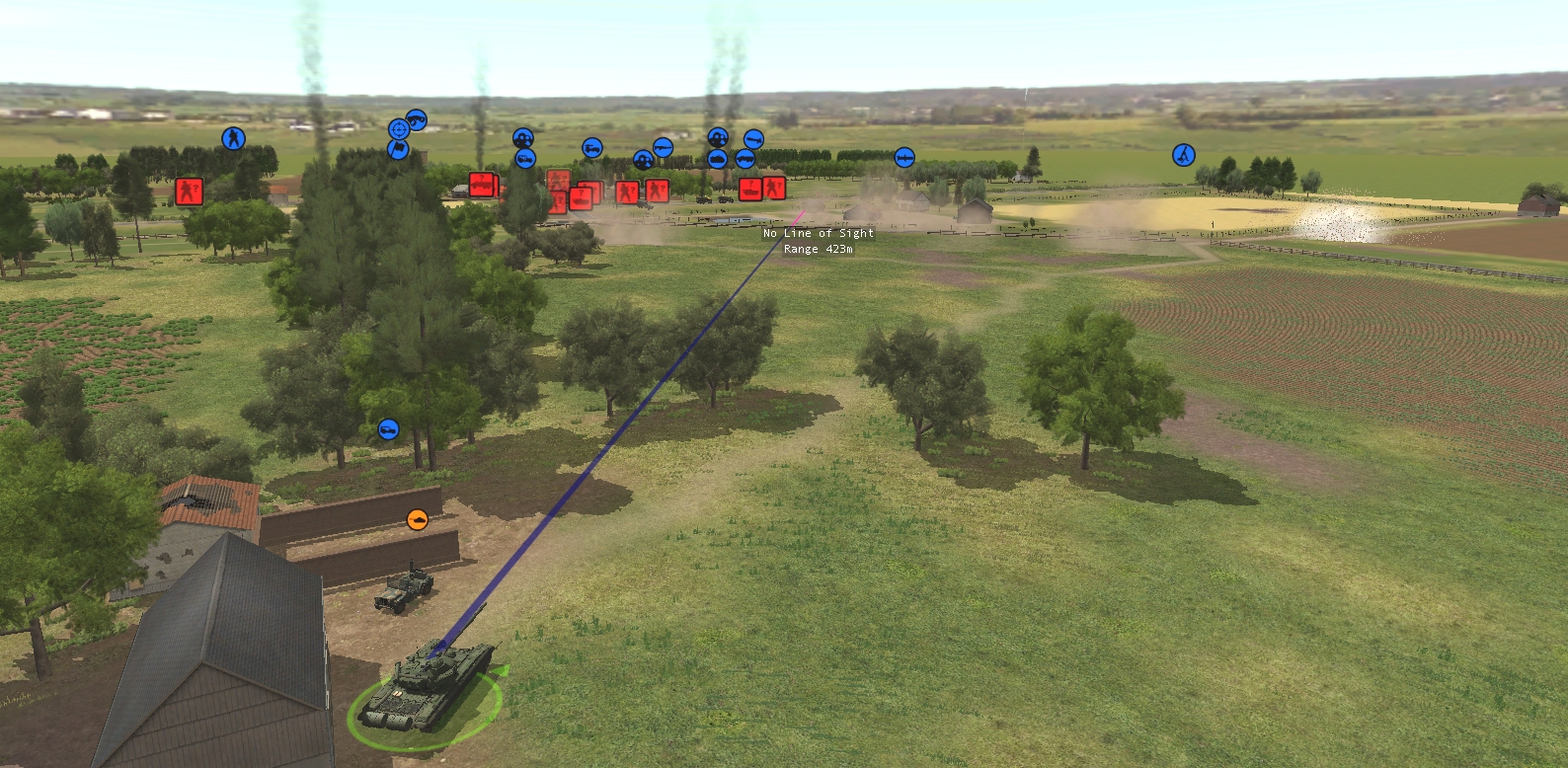 Tereza's violence vista looks like this.