The story that explains why Milan Lesov, his son, and their pilfered RPG-7 didn't make it to the rendezvous at Viktor's house, is long and complicated. It involves a well, a promise, and a small spray-bottle of nitroglycerin. When this is all over, if you're still interested, I'll give you the details.
(Operation Oryx is an open-to-all game of Combat Mission: Cold War set in 1981. The commenter-controlled Zendoran forces are attempting to ambush a column of Podrabian vehicles bound for Zečin, the Zendoran capital. Each turn covers one minute of WeGo action. For a scenario outline and summaries of earlier turns, click here).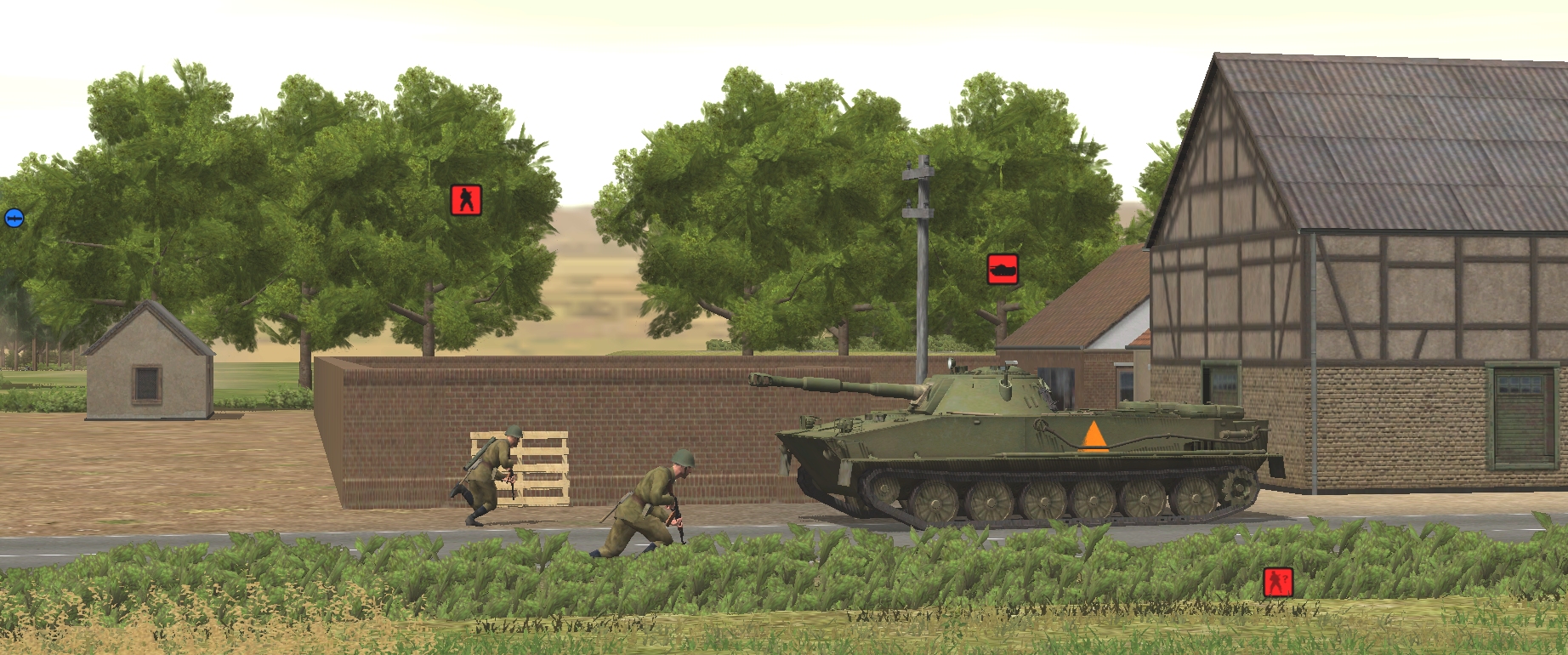 All you really need to know right now is that Lesov Senior and Lesov Junior almost join the fray during turn 6. Finally ready for action, they watch from the ground floor of their home as the PT-76 exits the northern portion of the agri merchant's yard, and cautiously heads south.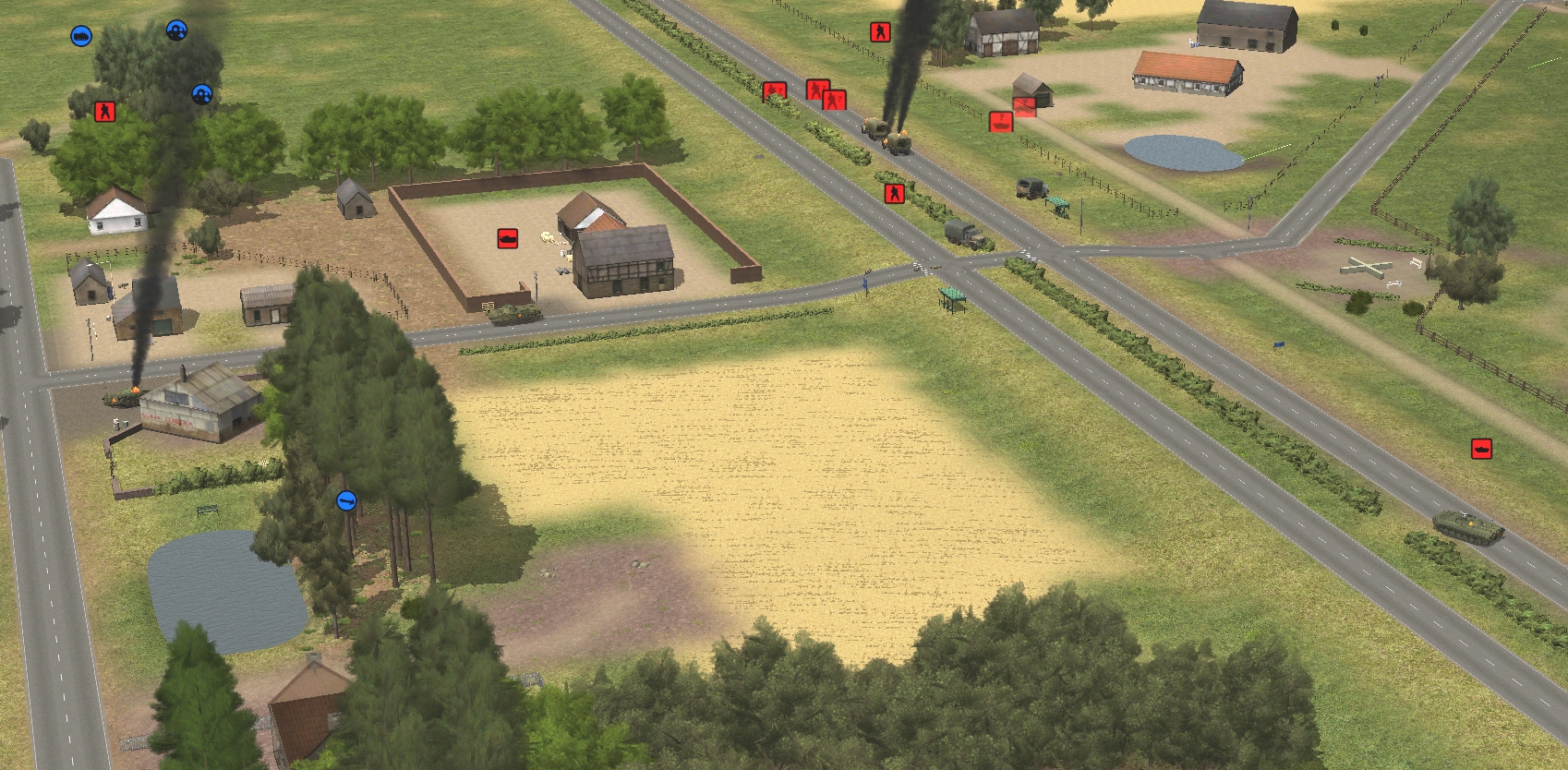 Only the difficulty of the shot (there are trees in the LoF and the amphibious tank is effectively hull-down) and the noise of a vehicle approaching from the north prevents the pair from immediately expending their one and only RPG.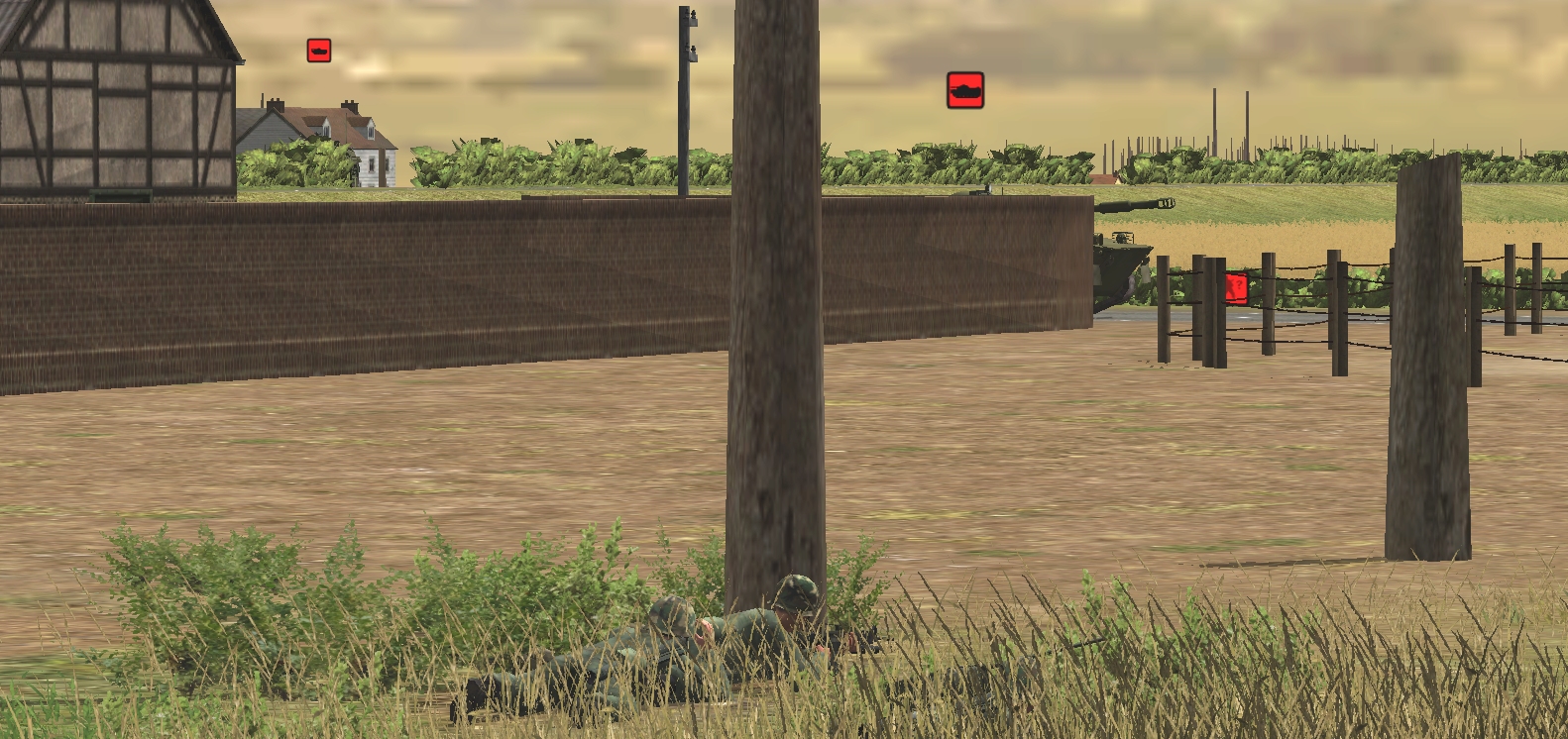 Maddeningly for Recon Team Bravo, the PT-76 stops circa 75,9,8. The portion of its main gun and prow plates that are visible constitute too small a target to coax a LAW shot.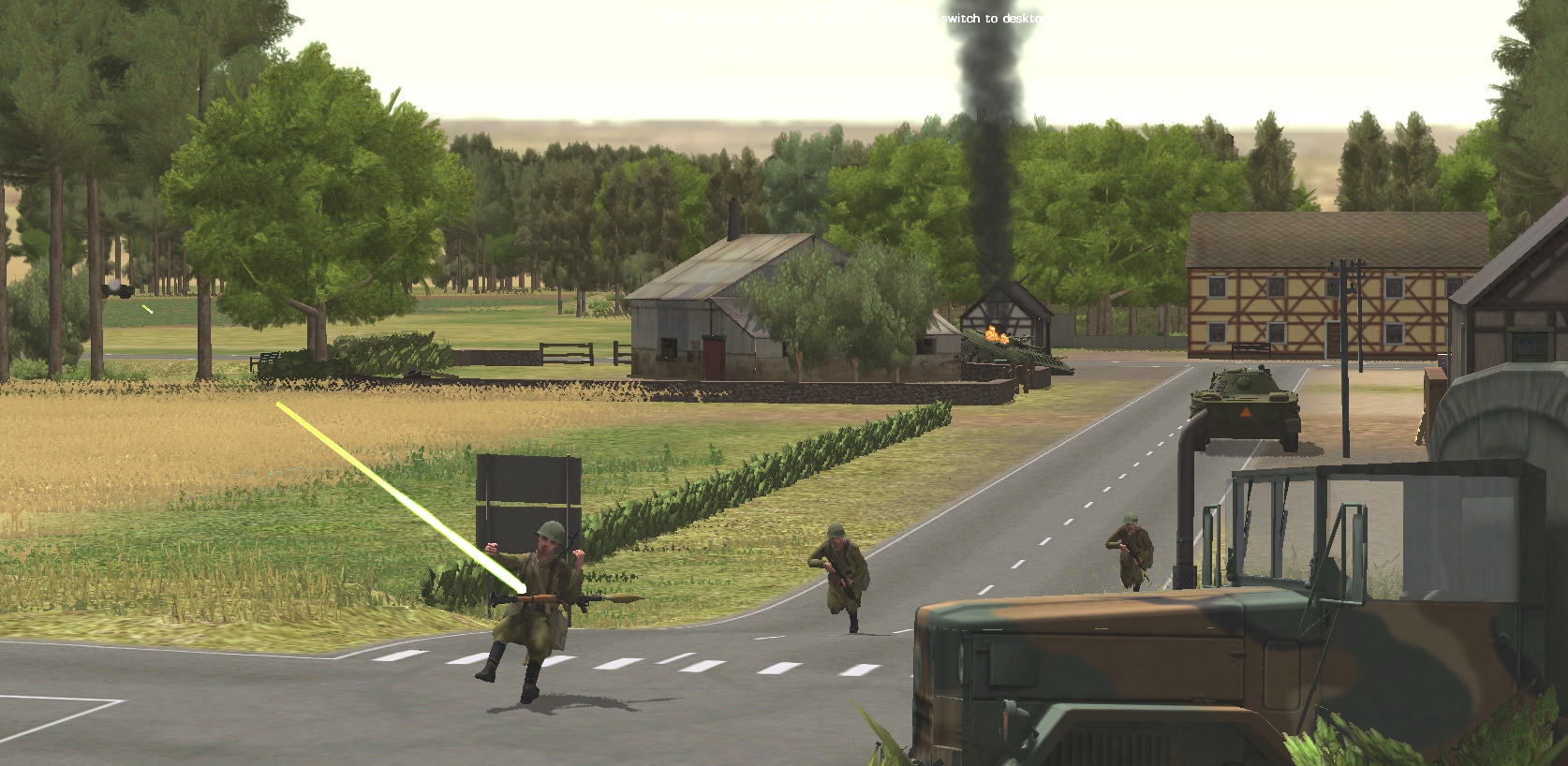 Perhaps the tank's decision to go no further is prompted by the sight of Guskov's band beating a hasty retreat. The hungover hotel guests are a few strides from relative safety when fat sparks start springing from the asphalt at their feet. They've been spotted by the Zen armoured car traversing cover-free box 113! Our BRDM drops an RPG toter on the top of the embankment, and Guskov and his companion immediately dive for cover.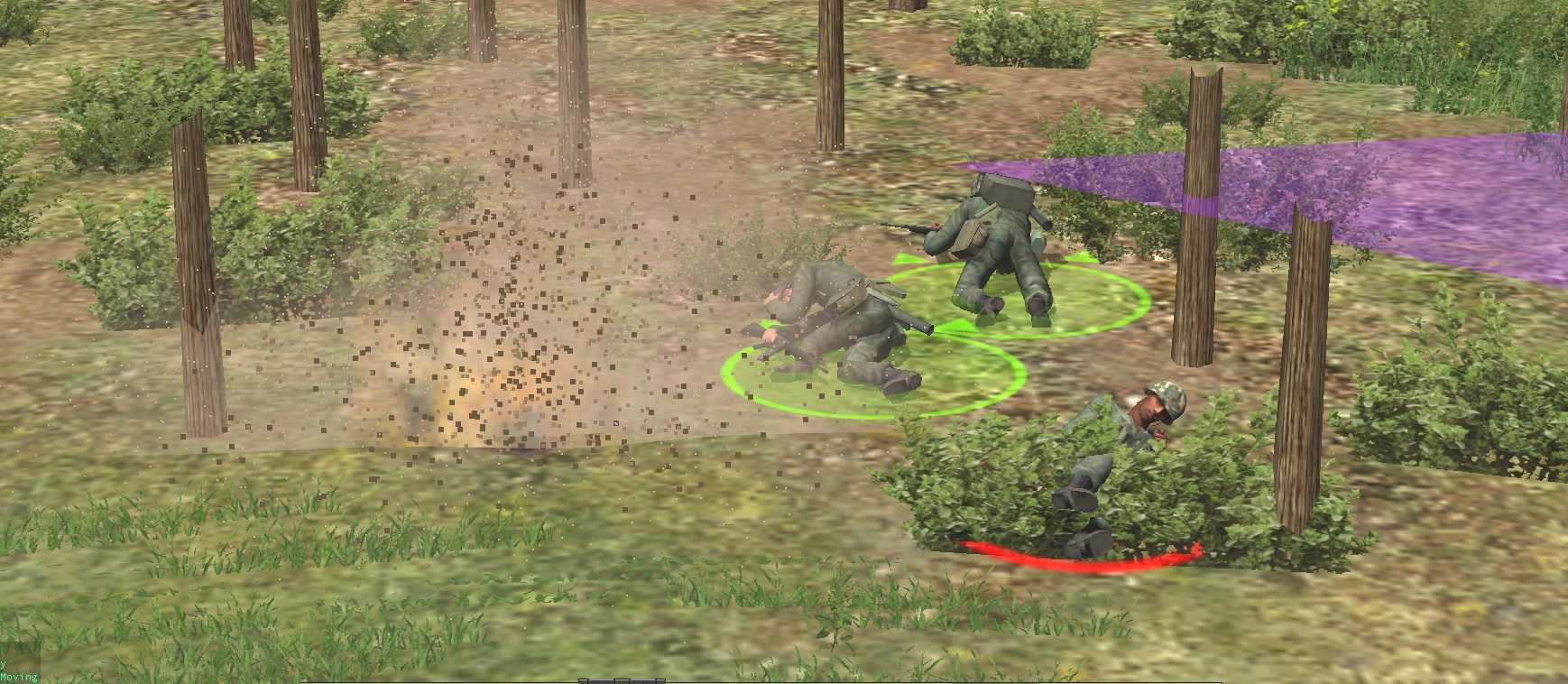 I'm sad to say, one of this turn's other two casualties wears an M1 helmet. Recon Team Alpha find themselves on the receiving end of RPG fire early in the sixty. The first grenade falls short, but the second shrapnels the grenadier who bruised the BMP last turn.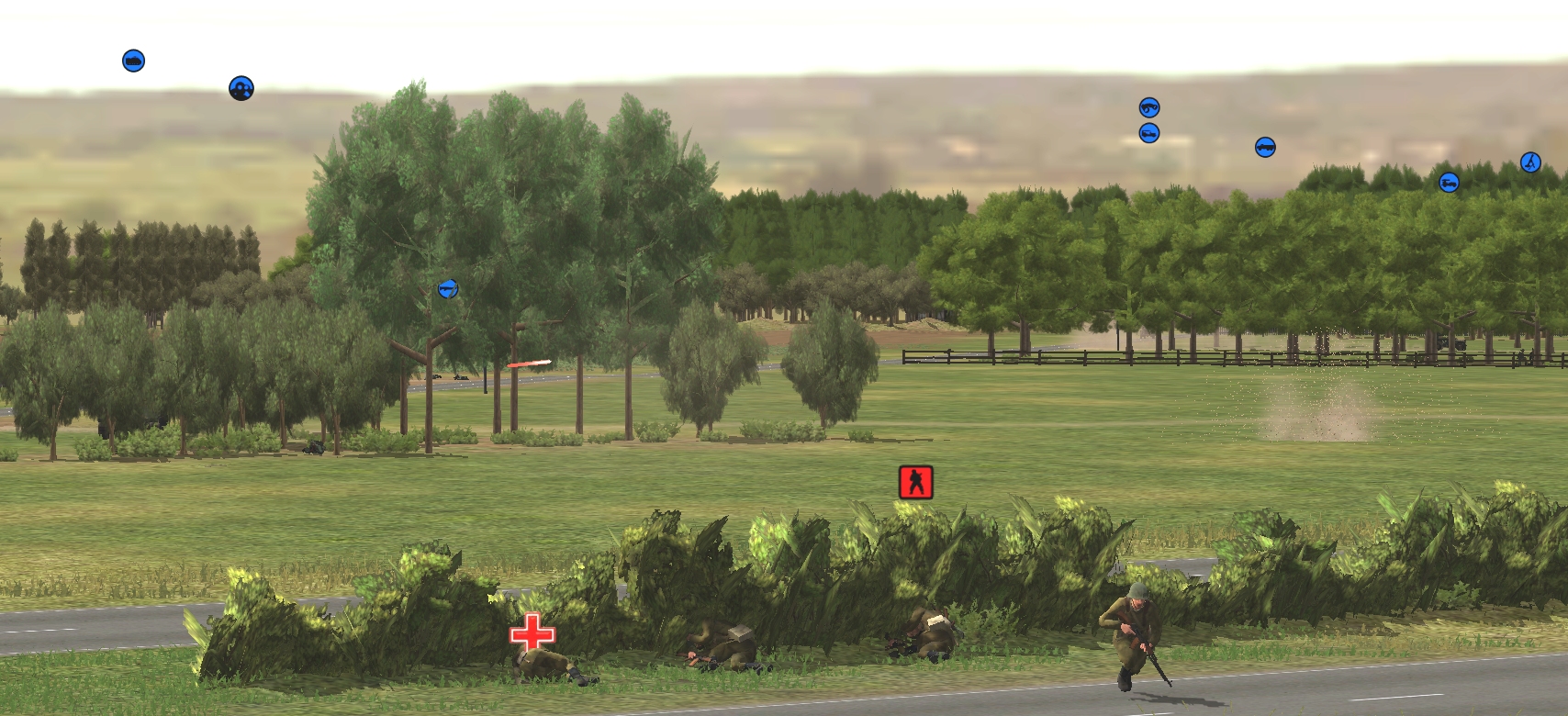 Our LMG team and M113 respond by hosing the box 62 central reservation though gaps in the tree clump. The maelstrom produces one red cross and flushes several Pods out of the hedge. The frightened hotfoot it back to New Farm. Disappointingly, the light mortar contributes little to this side-skirmish. It lobs two bombs before ceasing fire, and neither land anywhere near the aim point. Sorry marksmanship for a 'crack' team!
At turn end this is the situation: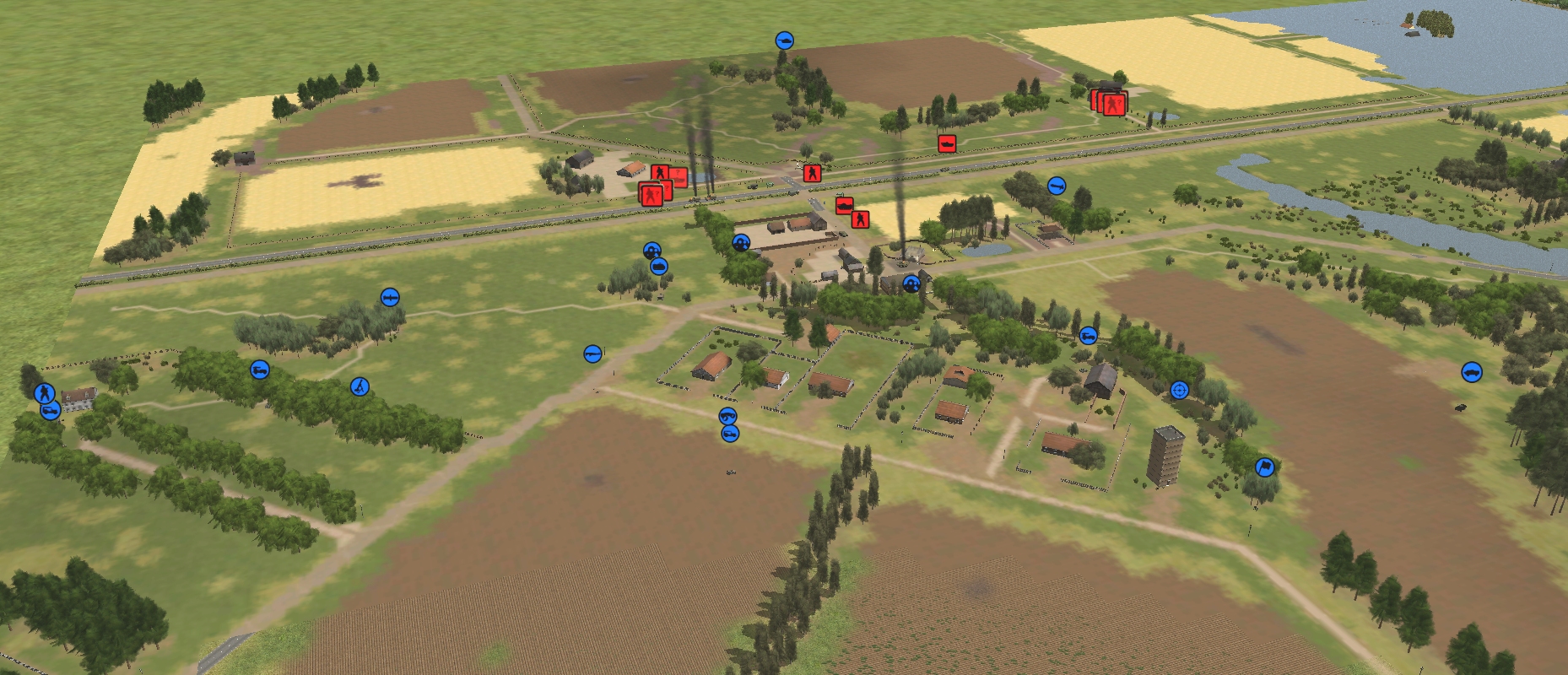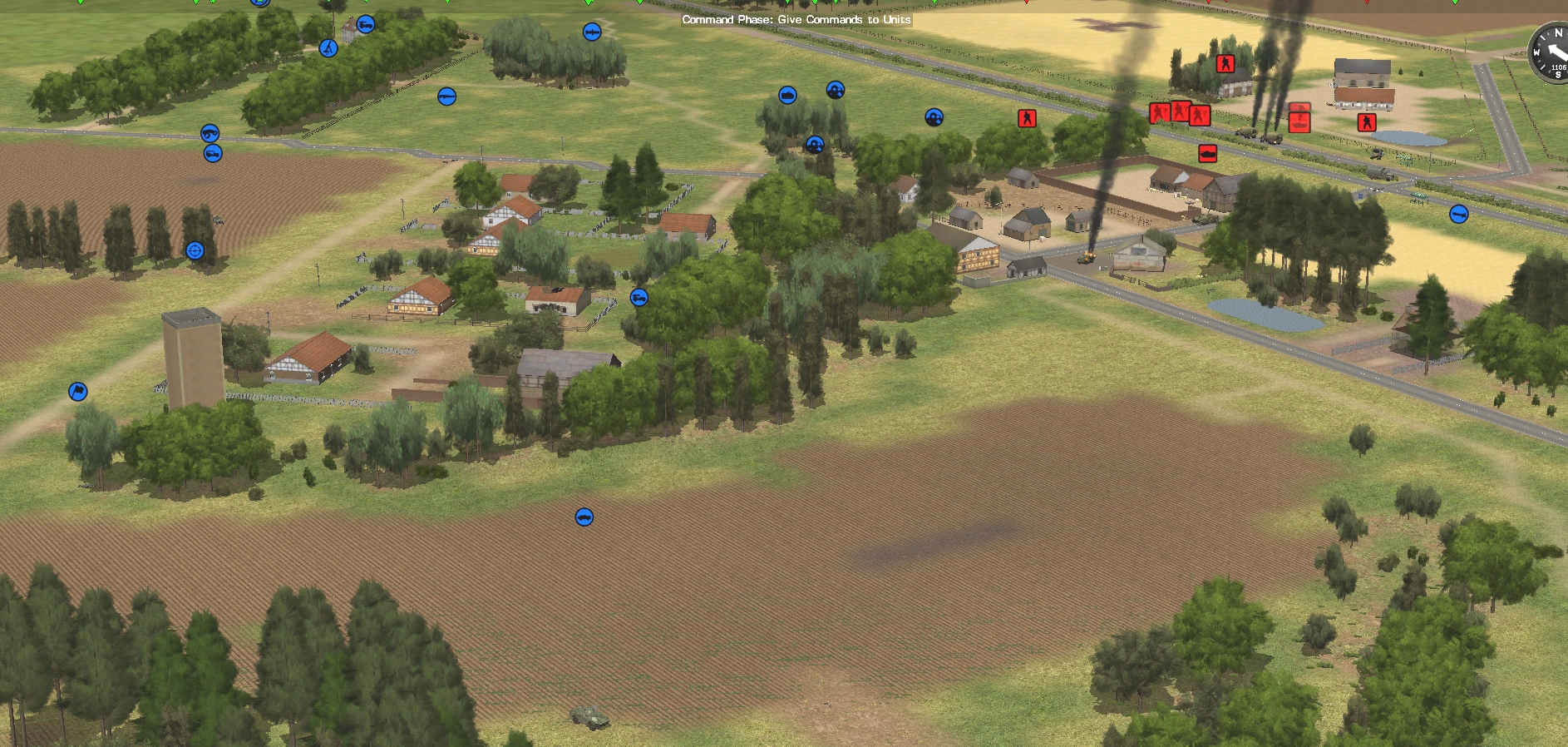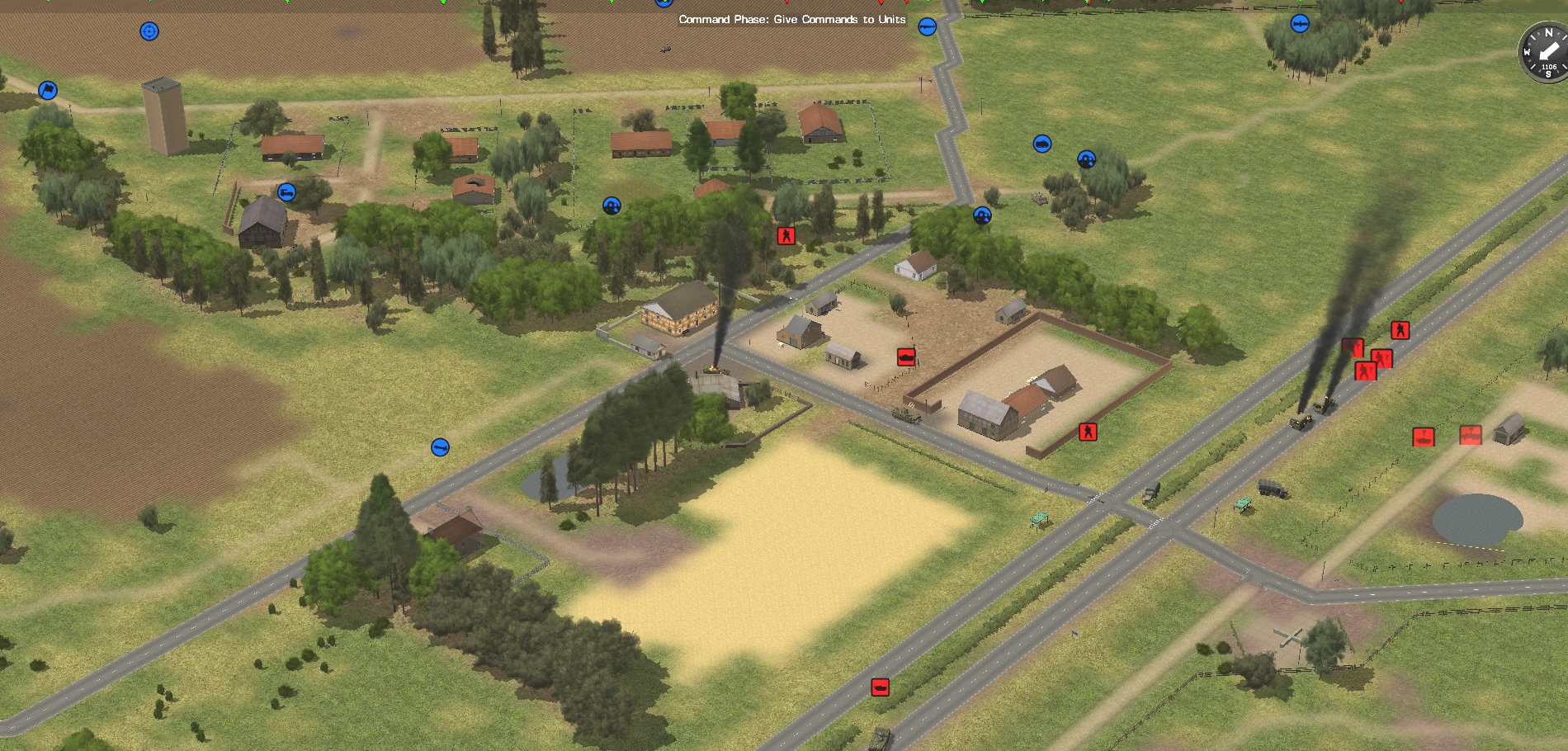 The Lesovs can see the (hull-down) PT-76. To establish LoS to the halted BMP to the north, they'd need to go upstairs.