Every Friday at 1300 hours, Tally-Ho Corner's cleverest clogs come together to solve a 'foxer' handcrafted by my sadistic chum and colleague, Roman. A complete 'defoxing' sometimes takes several days and usually involves the little grey cells of many readers. Don't be shy. All are welcome to participate.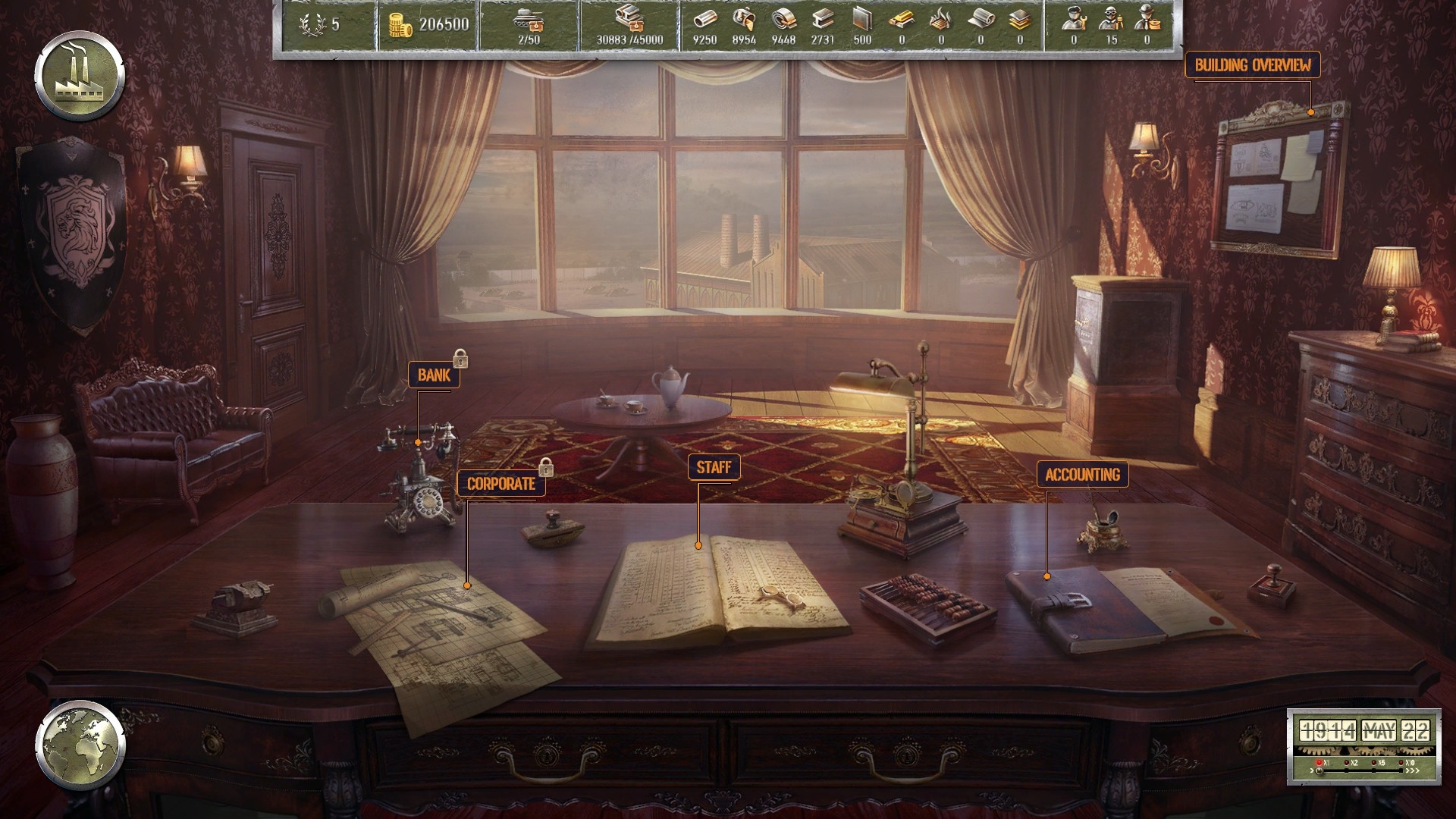 Below is a list of '33 things wot you might find on, in, at, or attached to a desk' ('things' is used in its broadest possible sense). Entries have been stripped of vowels and numbers and have had any inter-word spaces repositioned*. For example, if sealing wax was present it might appear as SLN GWX. Receptionist would be RCPTNST.
*Hyphens are treated as spaces. Apostrophes are ignored.
1. CLTDT CTVS PCL
2. BRDRS R
3. GTHCH RST
4. NMT NDSC
5. SPN GDMPR
6. DNLD THSHDMR GN
7. BRSSS PTFR
8. PNPS HR
9. C BLHL
10. RML
11. RN SNTC HTP
12. MNT BLNCMSTRSTCK
13. TTR Y
14. PW DRPSTBTL
15. KNHL
16. GSFT HR
17. CNCLDMCR PHN
18. TMCNTRB RY
19. MDS TYPNL
20. LBT SBR GSDV NCDPTNM KNG
21. NWTNSC RDL
22. BL LNDC L WFT
23. PN CPT
24. DSNDP HN
25. FM LYPHT
26. CRNRCH MDS
27. BBCR TCHT
28. TRS RYTG
29. SCTCHN
30. CC NTBRN GRSCMS SG
31. DRN KNGBRD
32. LVT TLT TR
33. RQTSN FRSTR CTRFC NCLM NTDC PTNN DNTM DTN
* * *
SOLUTIONS
Last week's cluster foxer: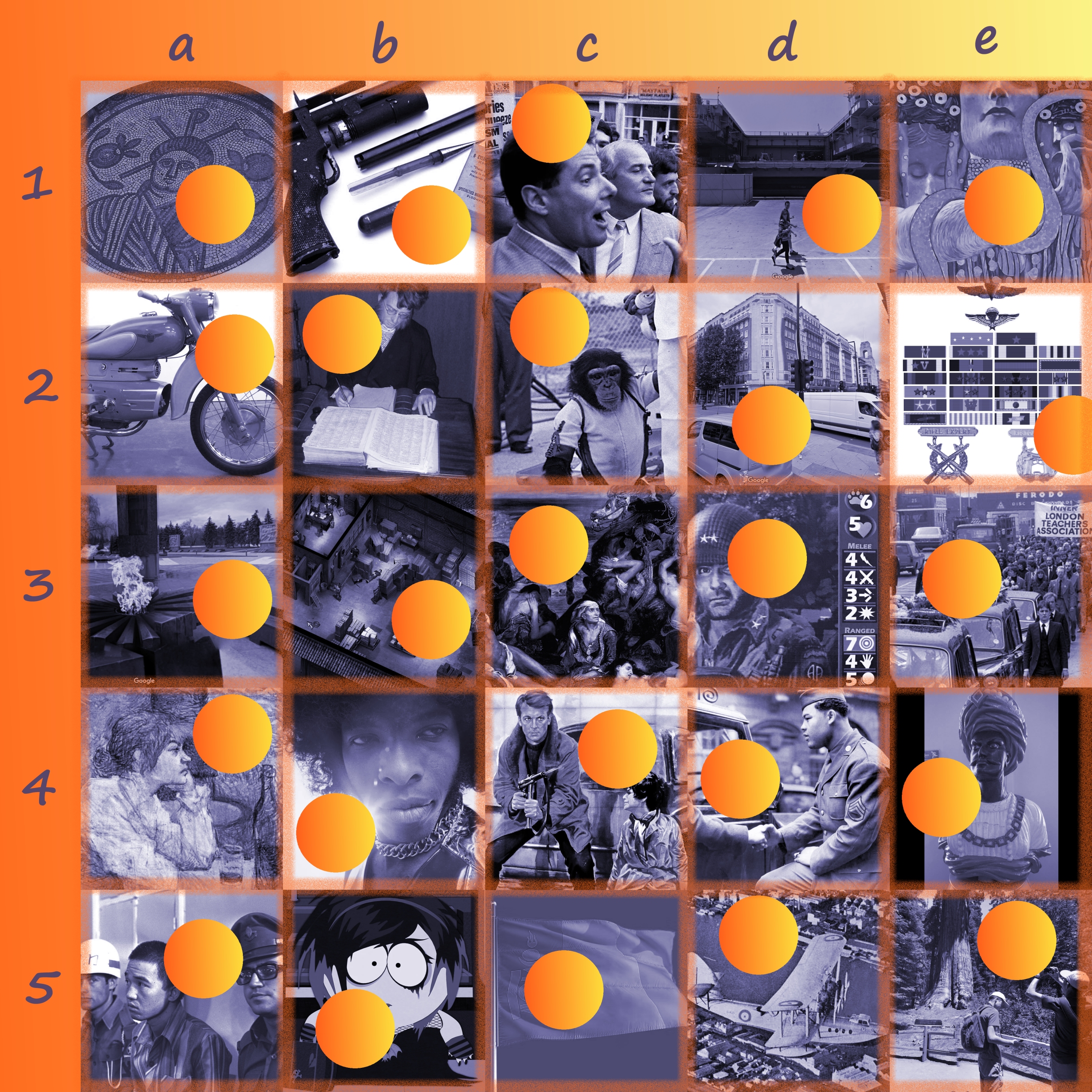 Things beginning with 'chi' (defoxed by Colonel_K)
a1. Chi Ro (Nutfield)
a2. chimera (Aergistal)
a3. Chisnau (Aergistal)
b3. Chicago (Aergistal)
c3. Chios (Mrs Nutfield, Aergistal)
1971 Baker Street heist (defoxed by Colonel_K)
b1. Le Sac (Colonel_K)
b2. The Red-Headed League (Aergistal)
c2. Radio ham (Colonel_K, Aergistal, ylla)
d2. Lloyds Bank, Baker Street (Aergistal)
d3. Anthony Gavin (Aergistal)
Last words of Roald Dahl book titles (defoxed by Viscount)
c1. Trot (Viscount)
d1. Elevator (Colonel_K)
e1. Medicine (Nutfield)
e2. Fox (Electric Dragon)
e3. Peach (Colonel_K, Nutfield)
Violin cases (defoxed by Electric Dragon)
a4. Suzanne Valadon (Electric Dragon, ylla)
b4. Sly Stone (Aergistal)
c4. Luciano Lutring (Aergistal)
d4. Joe Louis (Aergistal)
a5. Kōzō Okamoto (Aergistal)
Ships/boats in 'Around the World in Eighty Days' (defoxed by ylla)
e4. Carnatic (Nutfield, Aergistal)
b5. Henrietta (Electric Dragon, Nutfield)
c5. Mongolia (ylla)
d5. Rangoon (Aergistal)
e5. General Grant (ylla)