A is for Alphabetised wargame, sim, and site news. Once a month, assuming I can persuade Austerity's Blackburn Cirrus Bombardier engine to perform the miracle of internal combustion, I spend a day or two scouring Simulatia and Grognardia for stories with the potential to fascinate, startle, cheer, dismay or amuse. Those stories are then dehydrated, alphabetised and delivered, via articles like this one, to people who've got better things to do than plough through puff and platitudes
B is for
Bohemian geofoxer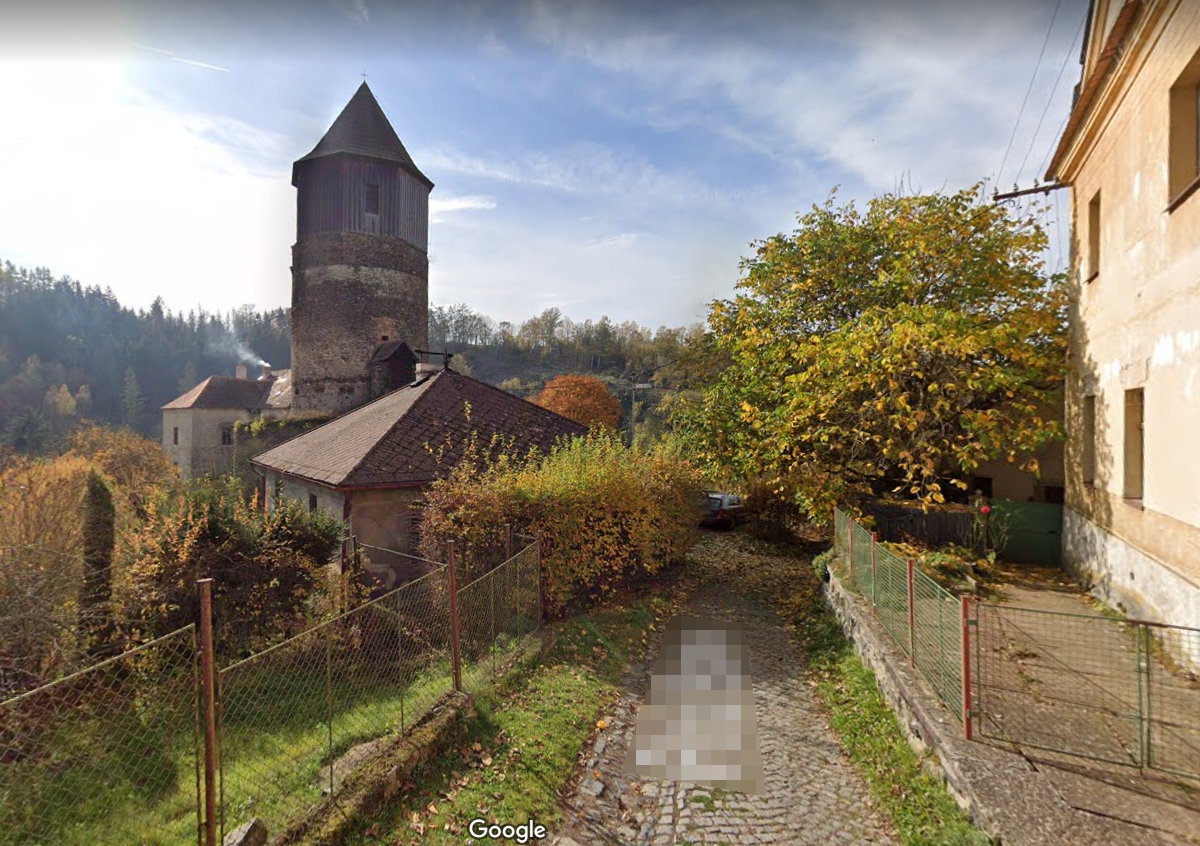 A generous reader has donated a copy of realism-rich medieval RPG Kingdom Come: Deliverance to THC. The Steam activation code will go to the first commenter to correctly identify the road I was standing on when I took the Google Street View snap above. (Clue: there's a link between the image and the prize).
C is for
Car Mechanic Simulator 2021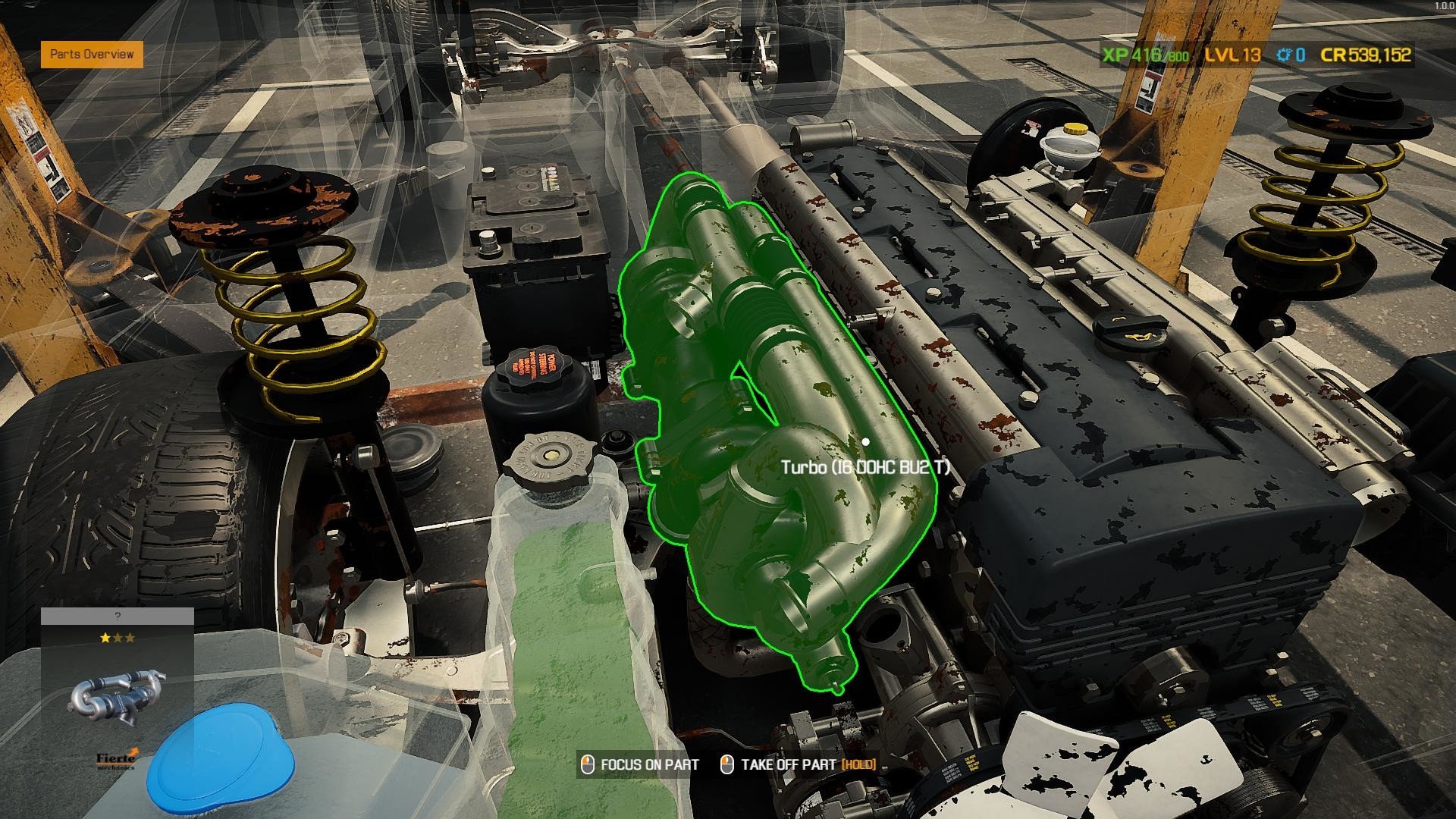 And while I'm clearing the decks… Because I prefer my spanner sims stuffed with militaria I'm unlikely to get much use out of the CMS2021 Steam activation code PlayWay recently sent me. If…
a) Your tastes are more catholic than mine.
b) Attractions such as "72 car models, 4000 unique components, barn finds, auctions, and time trials" entice.
c) You're a THC subscriber.
d) And you're the first person to correctly identify, via a comment below this article, the automobile in this Google Street View image.
…I'll send you said code together with ones for the title's first two DLCs.
D is for
Discerning ambushers
Those hoping Burden of Command's firefights will prove as convincing as its characters and leadership dilemmas, will be reassured by two videos released by Green Tree Games this month. In the first, a veteran American infantry squad keeps its head in a sticky situation. In the second, a German MG team wisely refrains from riling a bold Stuart.
E is for
Extra UoC2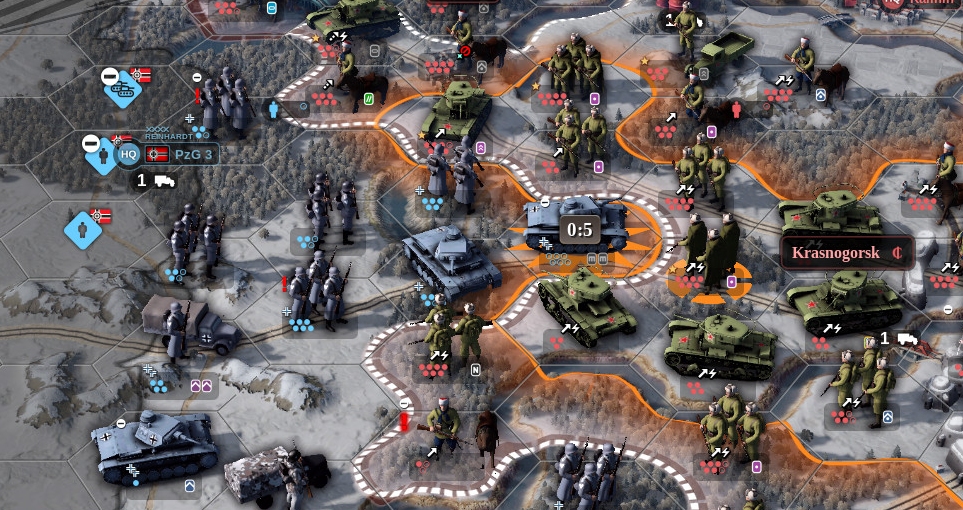 If Moscow had fallen to the Germans in the winter of 1941-42, would the outcome of the war in the east been any different? Probably not, but in common with most wargames, imminent (Aug 31) Unity of Command 2 expansion, Moscow 41, is unlikely to look kindly on Soviet players who lose the capital. The chance to relieve Leningrad, and utterly destroy Army Group Center, will be amongst historical 'what ifs' explorable in the eleven-scenario, $7 Red Army campaign. The option to retreat to Kuybyshev won't.
F is for
Fine words butter no parsnips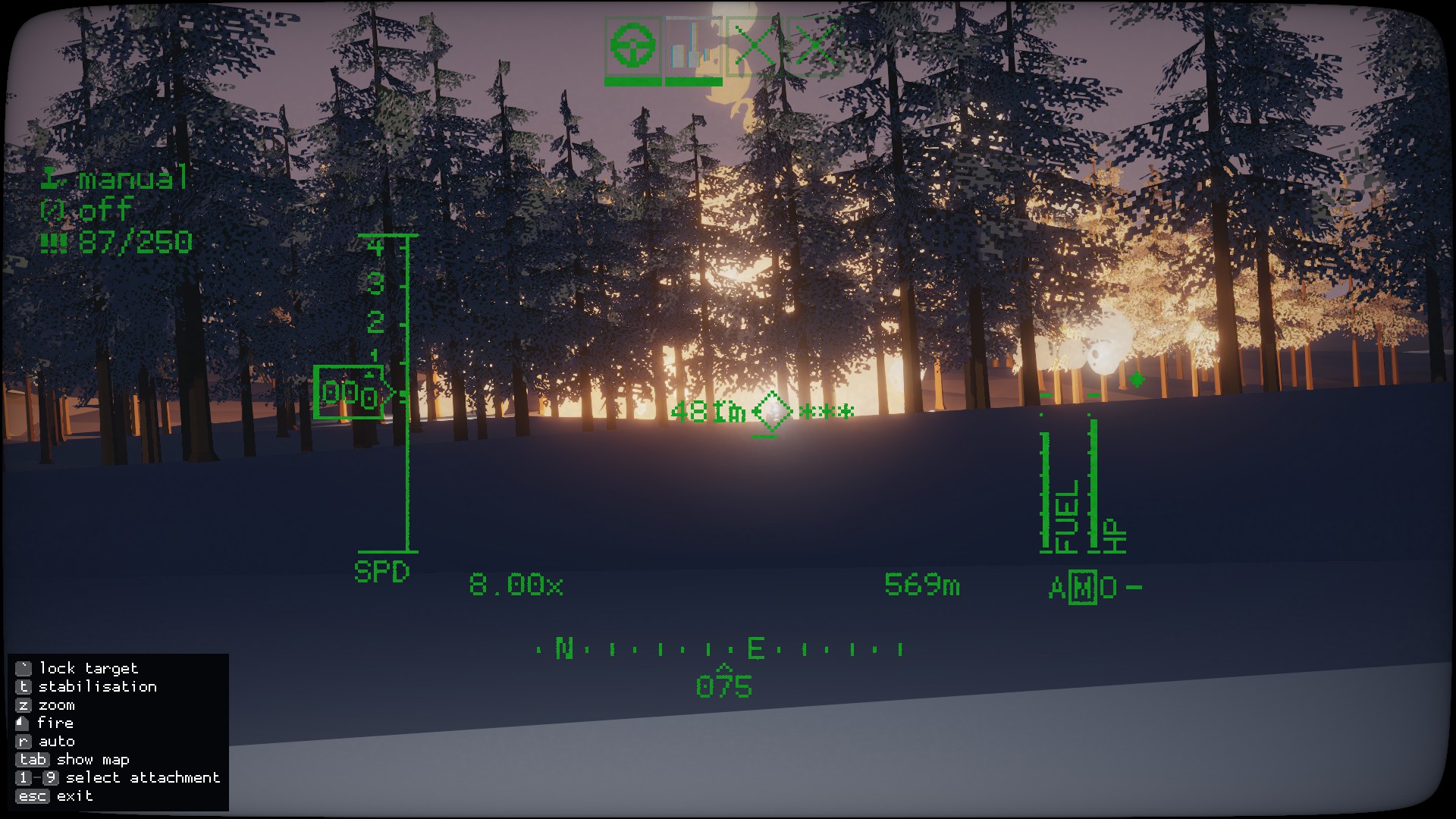 In their first post-launch communication, Geometa, the outfit behind Carrier Command 2, promised regular bug fixes and feature updates, but failed to provide a timetabled roadmap or explain why glaring issues like poor unit pathfinding and grotesque heli flight models weren't addressed prior to release. "Our goal is for Carrier Command 2 to have great developer support and as close to zero issues as possible." looks great on paper. Only time will tell if it translates into the raft/barge of improvements CC2 needs .
H is for
Houston, we have a problem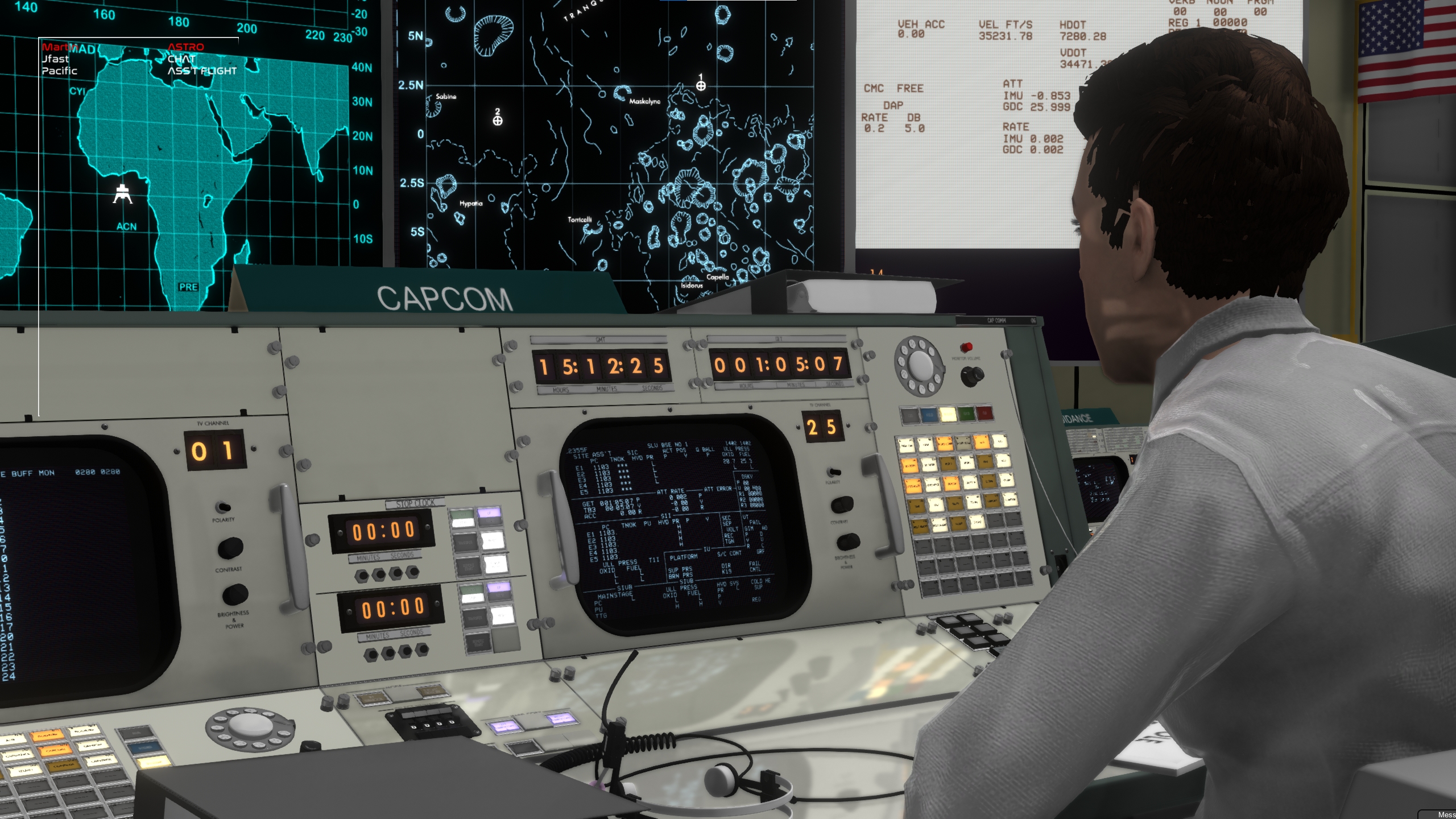 Not only can users of Early Access Reentry – An Orbital Simulator experience the pre-shuttle space race from the perspective of NASA astronauts, they can roleplay mission controllers too. Nicely documented multiplayer-compatible versions of both the Mercury and Apollo control centres are available at no extra charge.
I is for
Inoffensive injuries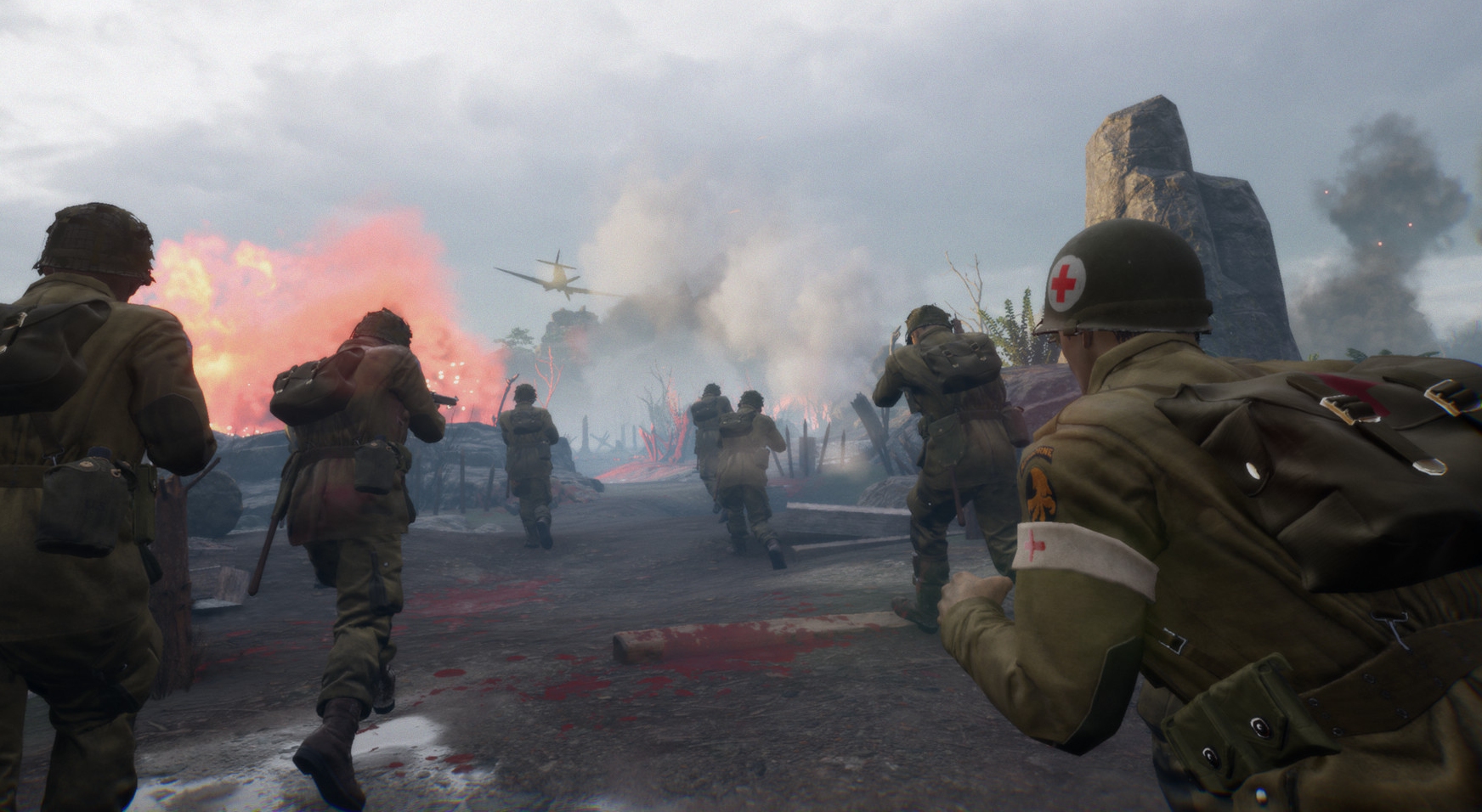 Is the world ready for a WW2 corpsman sim filled with pitiful groans, severed limbs, protruding bones, and gruesome disembowellings? Judging from the grit-free Medic: Pacific War demo, Hypnotic Arts think not.
J is for
Jericho jailbreak
If you're struggling to come up with an idea for the Escape & Evasion Game Jam viewing this fab trailer for the upcoming DCS Mosquito could help.
K is for
Kwik klimb
Would Travis Pastrana have smashed the Mount Washington hill climb record this week if he hadn't practised on polygons beforehand? Maybe, but without the route knowledge and confidence his preparatory iRacing sessions helped build, he probably wouldn't have hacked a massive sixteen seconds off his 2017 time.
L is for
Liberate Latvia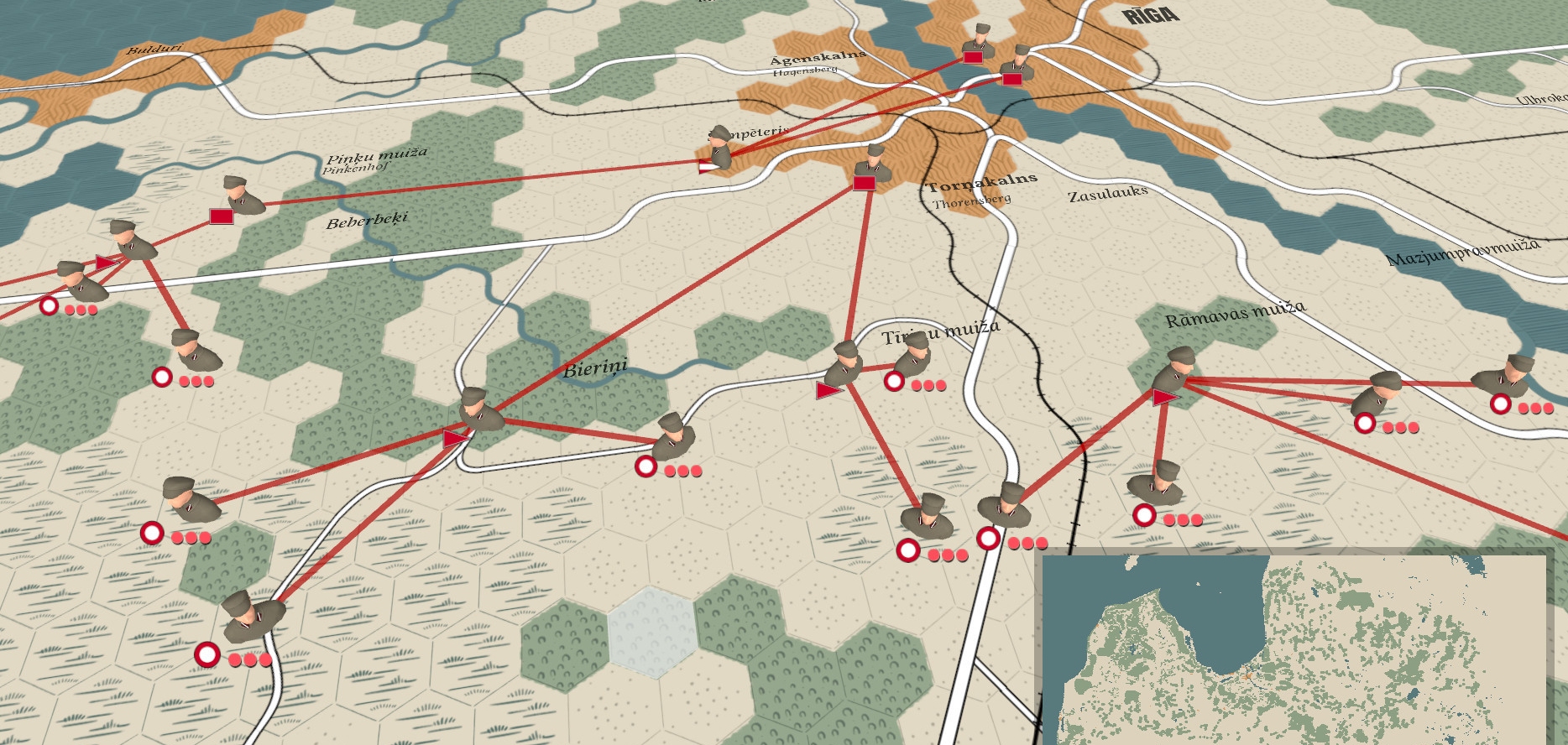 Māris Ozols' determination to participate in the next Steam Next Fest means folk interested in trying Comrades and Barons: Gates of Freedom, the world's first Latvian War of Independence digital wargame, now have just six weeks to wait.
M is for
Manchuria 1945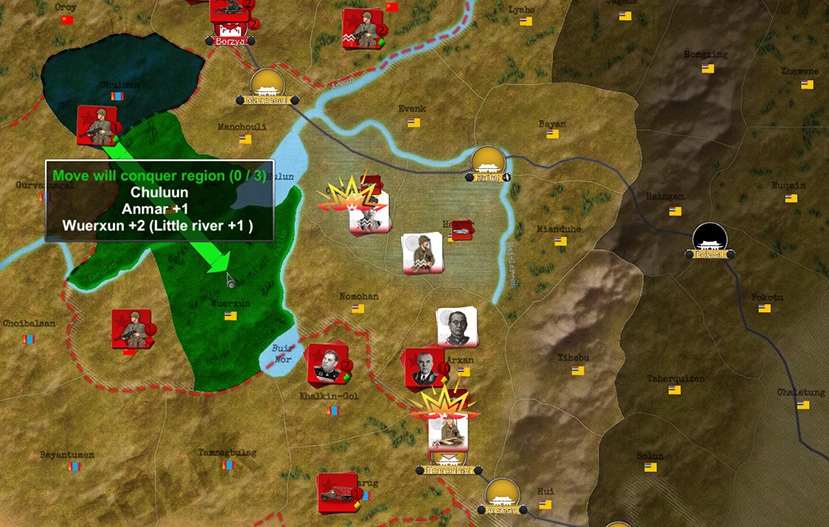 I'm going to blame the latest Wars Across The World scenario for the brevity of some of the entries in this A2Z. Not knowing much about Operation August Storm, I turned to Wikipedia and ended up lost in a labyrinthine Wikihole warren. By the time I emerged via an article about Operation Cherry Blossoms at Night (a Japanese plan to bomb San Diego with plague-carrying fleas) today's deadline was uncomfortably close.
N is for
Not nearly as good as I'd hoped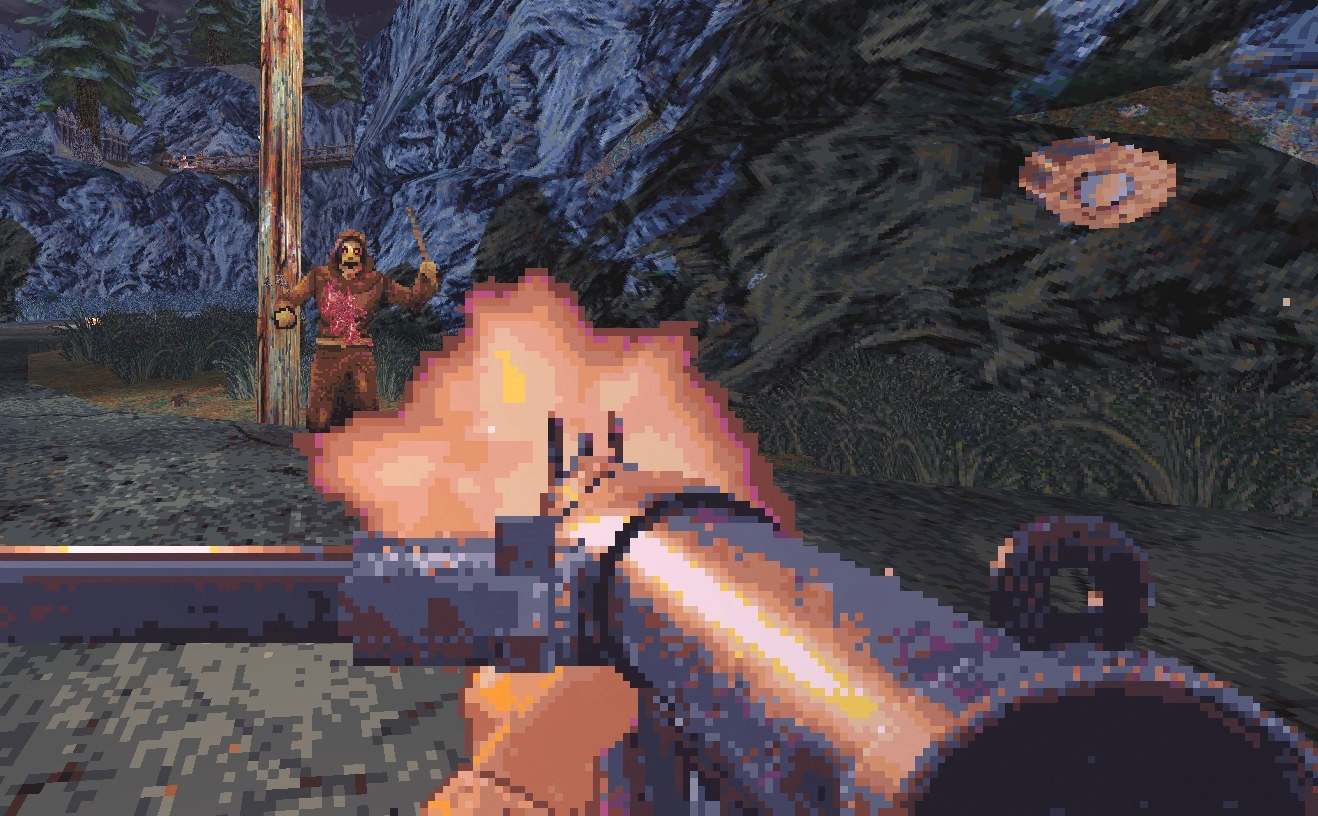 Thank Hades the CULTIC demo disappointed or I'd have been even further behind schedule. Cowled dynamite-hurling cultists, chattering Sten guns, "3D Realms" on the splash screen… from a distance Jason Smith's rampage down memory mews looked like a Blood, Duke Nukem 3D, Rise of the Triad fusion to die for. Having slain nothing but dull-witted mad monks in the trial, I'm now much less enthusiastic. Back to HROT I think.
O is for
Other priorities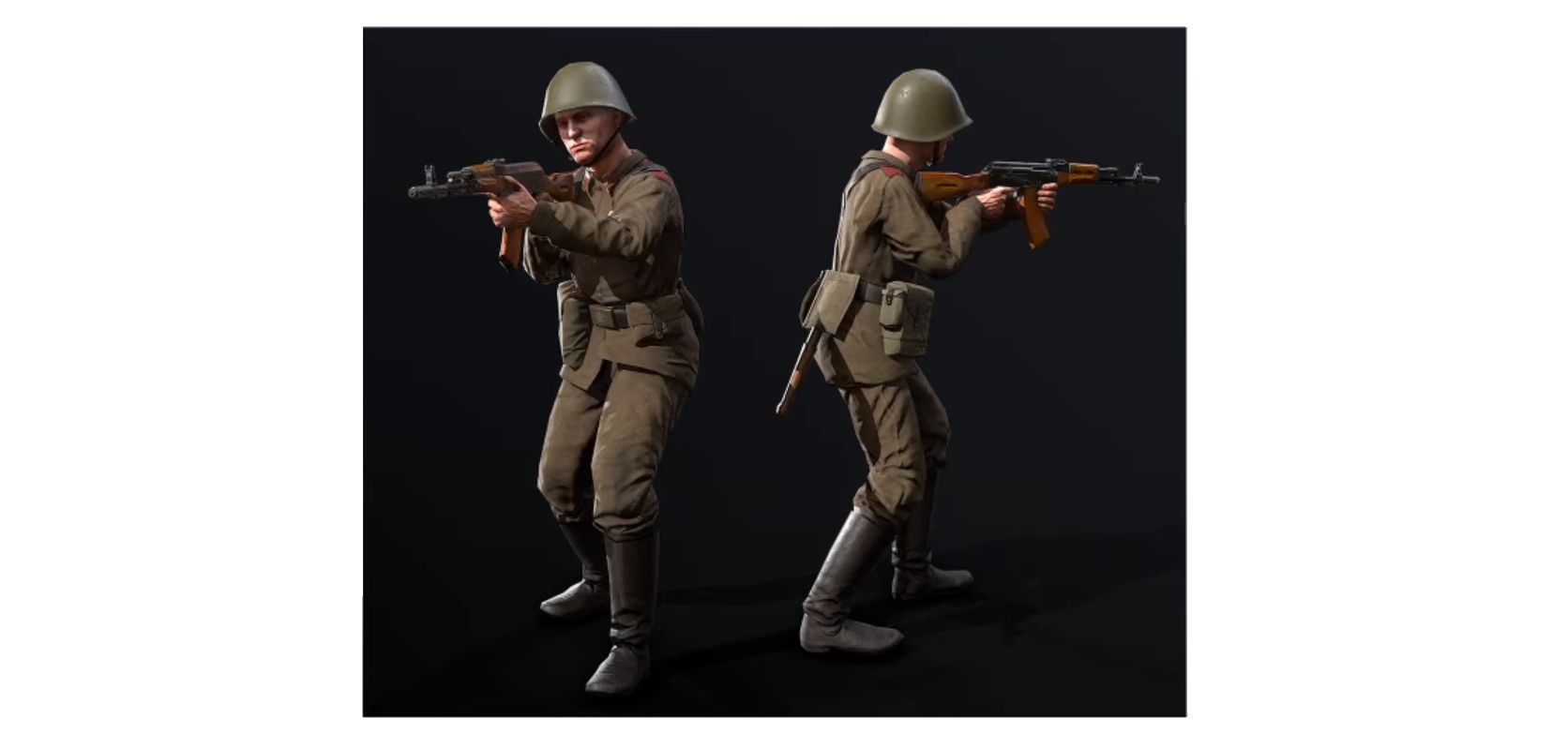 Josh Busuito and Co. believe the Gunner, HEAT, PC! build available to backers has enough AFV types for now (I agree). The WIP Bradley and BMP have been put to one side while the team works on a mission system sufficiently sophisticated to support campaigns with interlinked scenarios and asset carry-over. Those campaigns are still some way off, but the next update will inject randomness into existing "quick start" missions – a change that's bound to prove popular. Infantry coding is also underway. Like aircraft, grunts will be independent combat complicators rather than player-taskable units.
P is for
Pucaras over Port Stanley?
Although developer CarloC still has plans for Until the Last Plane (an endless mode and automatic sortie resolution option are on the way) he's begun work on his next project – another military management title with pixel art. Game #2's name and theme have yet to be revealed, but a little bird told me the timeframe will be 'circa 1980'.
Q is for
Quick tea break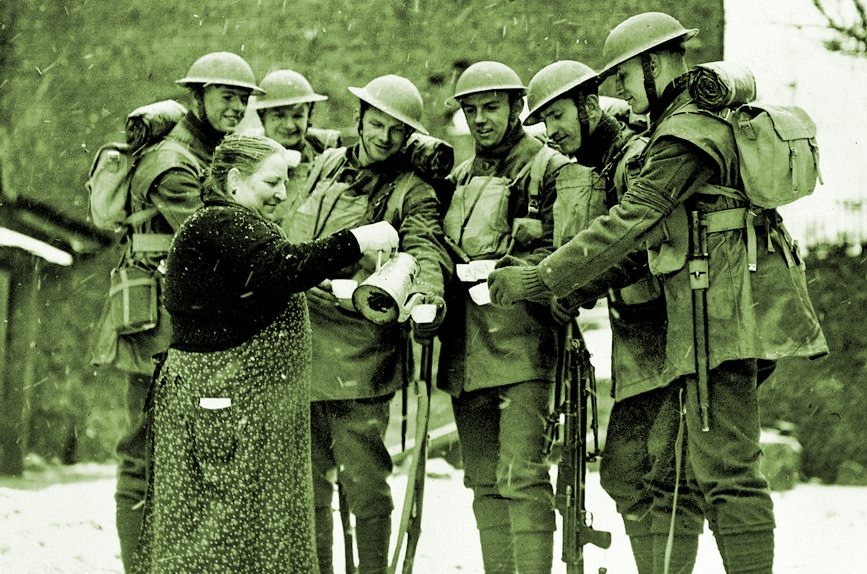 R is for
Raffles retired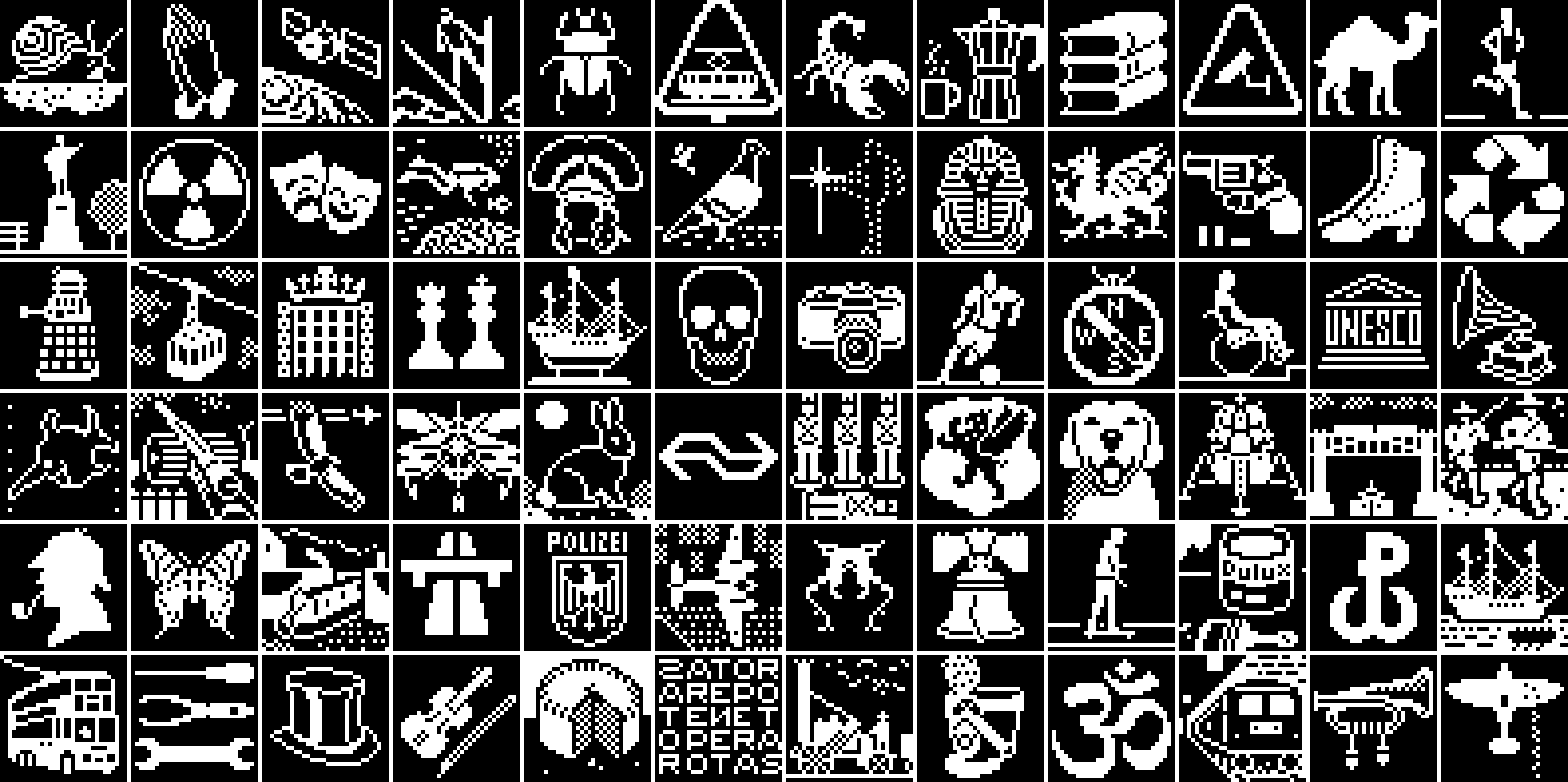 Weekly raffles aren't, I now realise, a great way to distribute perks to the indispensable airlifters who keep the lightbulbs glowing and the word piano clamorous at THC HQ. From this point on, subscribers who'd like a bespoke masthead tile should post their requests under A2Z articles like this one (Because my artistic talents are limited and some subjects are hard to render recognisably as 32 x 32 black-and-white sprites, please proffer several suggestions rather than just one).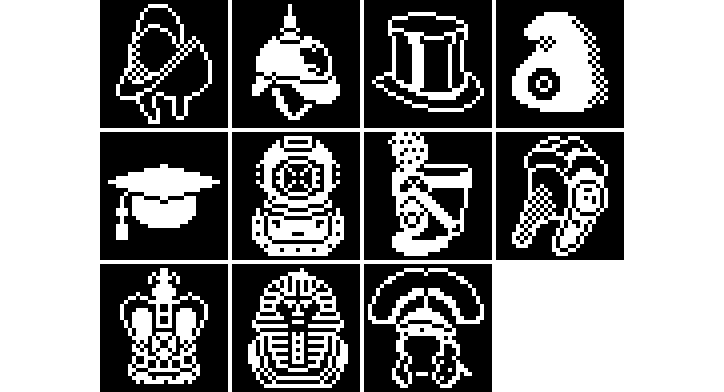 From now on I'll be distributing THC hats via A2Zs too. If you're a subscriber and would like to see one of the above next to your name in the comments section, simply leave a comment below telling me which cranium cosy you fancy and I'll do the necessary. There's only one example of each hat, so, as the ram said to the ewes, it's first come, first served.
S is for
Sandy supplement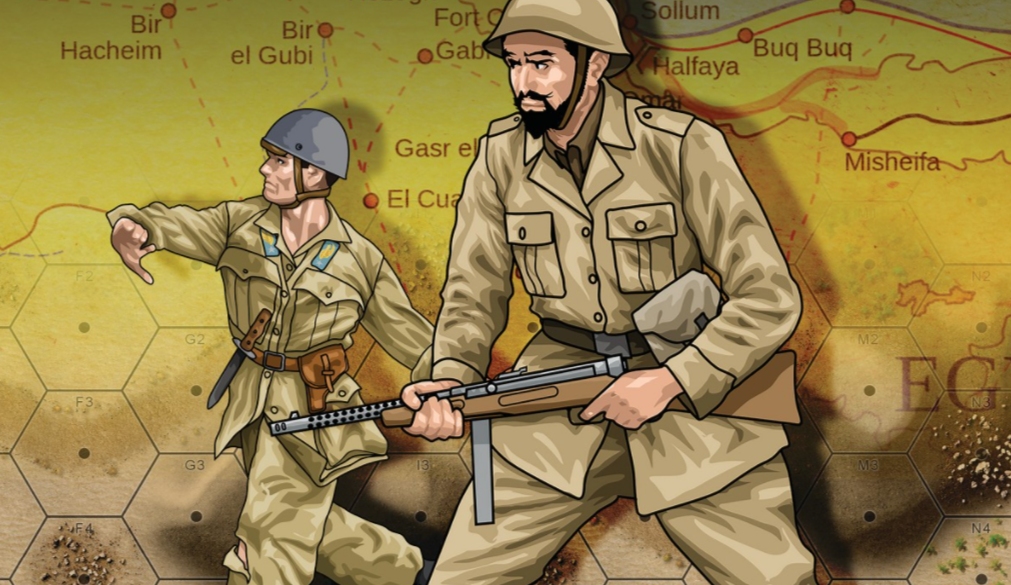 Lock 'n Load Tactical Digital's most recent battlepack, Heroes of North Africa, is less conventional than its title suggests. Lurking amongst the ten-scenario line-up are East African clashes, skirmishes between US and Vichy French forces, and a pun you probably need to be silver-haired to appreciate.
T is for
Tiled t-shirts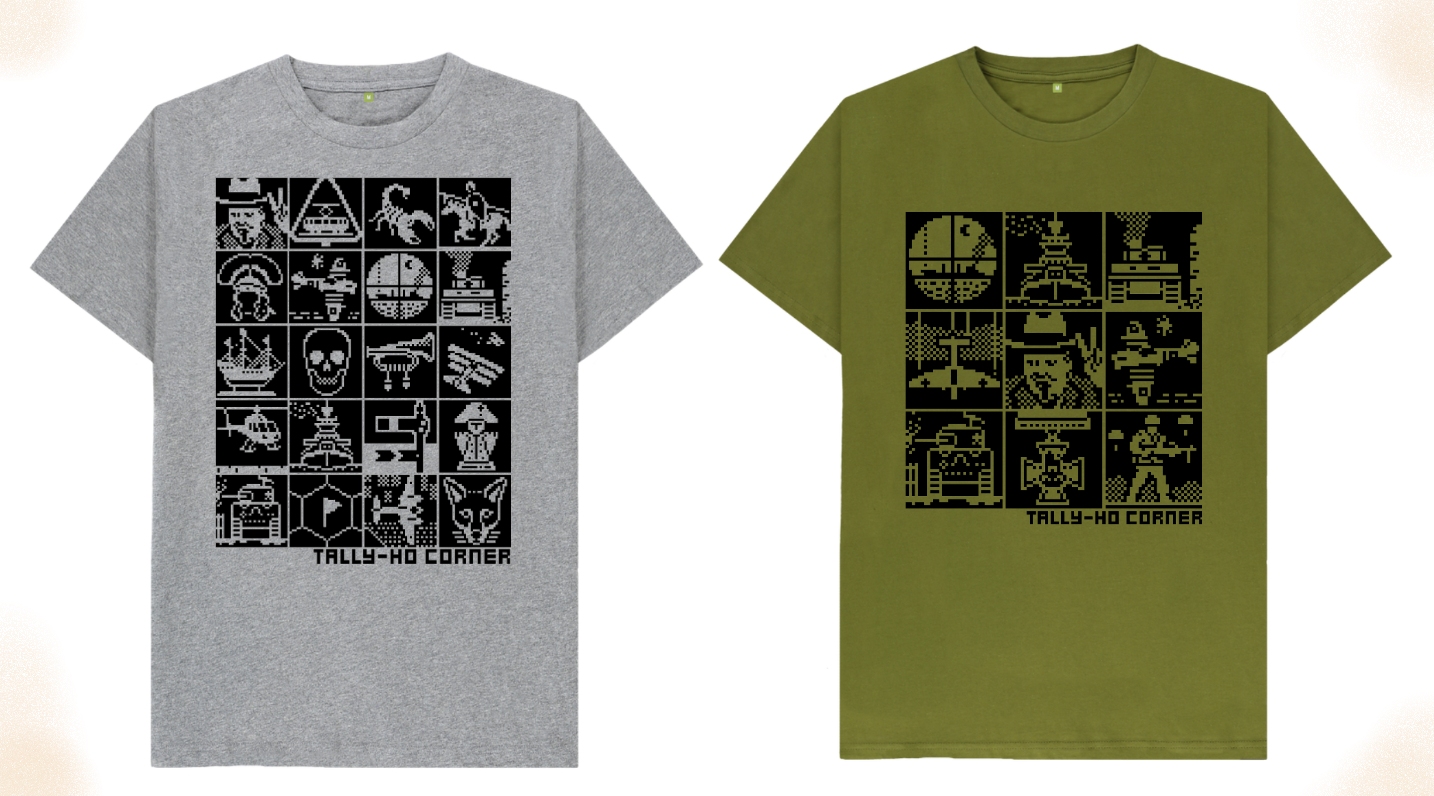 Bombarded by literally one request for Tally-Ho Corner clobber, I'm in the early stages of designing a selection of THC t-shirts. Your thoughts on these two prototypes would be appreciated. Obviously the finished designs will be available in other colours.
U is for
U-boat uncertainty
Crush Depth Studios are on the Hertz horns of a dilemma. The small team toiling away on what aspires to be the most realistic U-boat sim ever made, is about to make "the single biggest decision the project will face for years to come". They're contemplating switching engines from Unity to Unreal.
V is for
Volcanology
A year in the making, the latest eSail update endows the sim with multiplayer and sandbox modes, and improves heeling and prop-walking physics. Happily, eSail isn't so busy being authentic and educational that it neglects the incidental. The Shearwater Islands, the fictional setting, boasts an active volcano, the periodic belches and expectorations of which are carefully monitored by users.
W is for
War Mongrels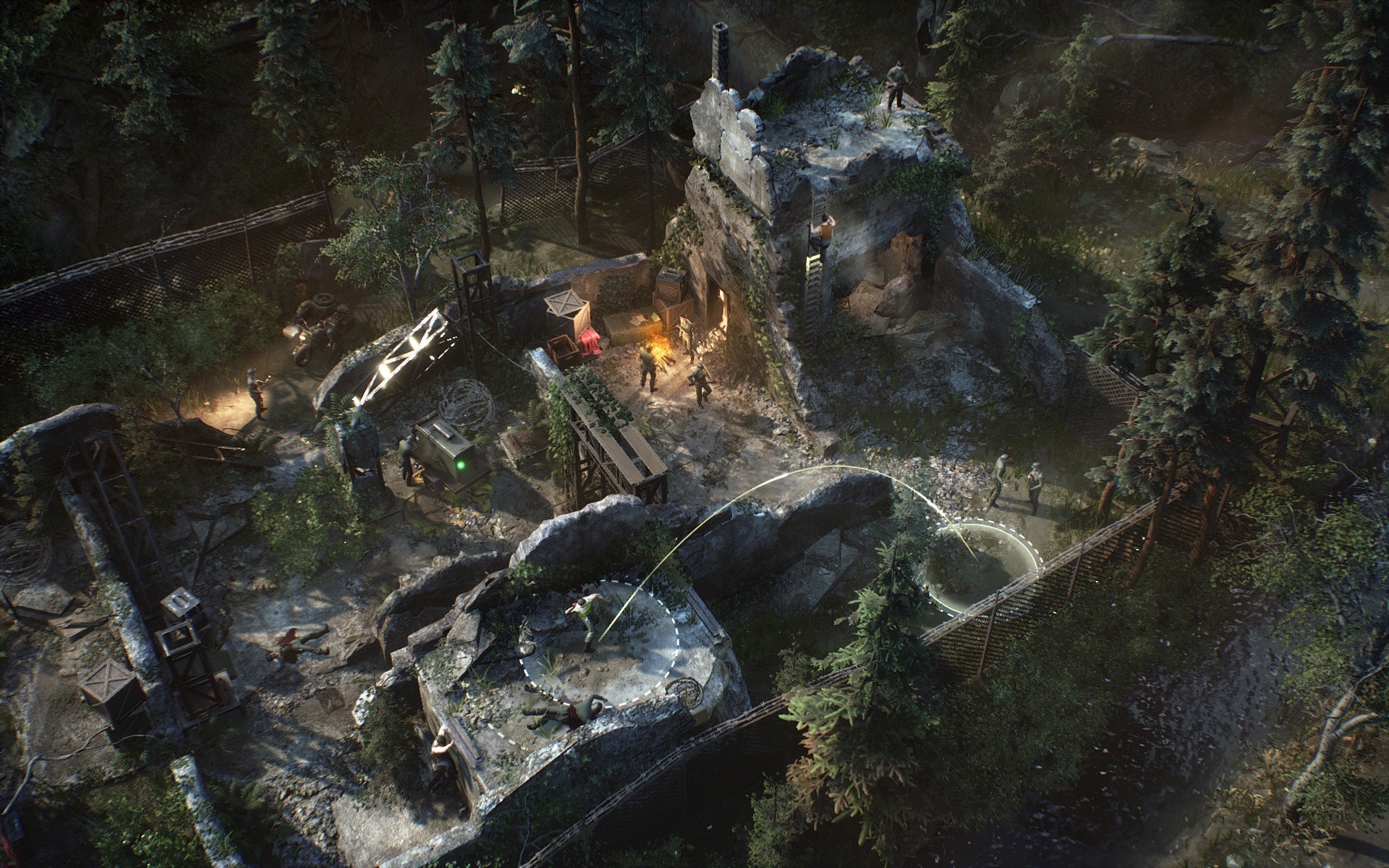 Now only a couple of months away, fingers crossed it is as Commandos-indebted as its trailer, screenshots and feature list suggest.
X is
Xcised in the interests of punctuality
Y is for
Yes, please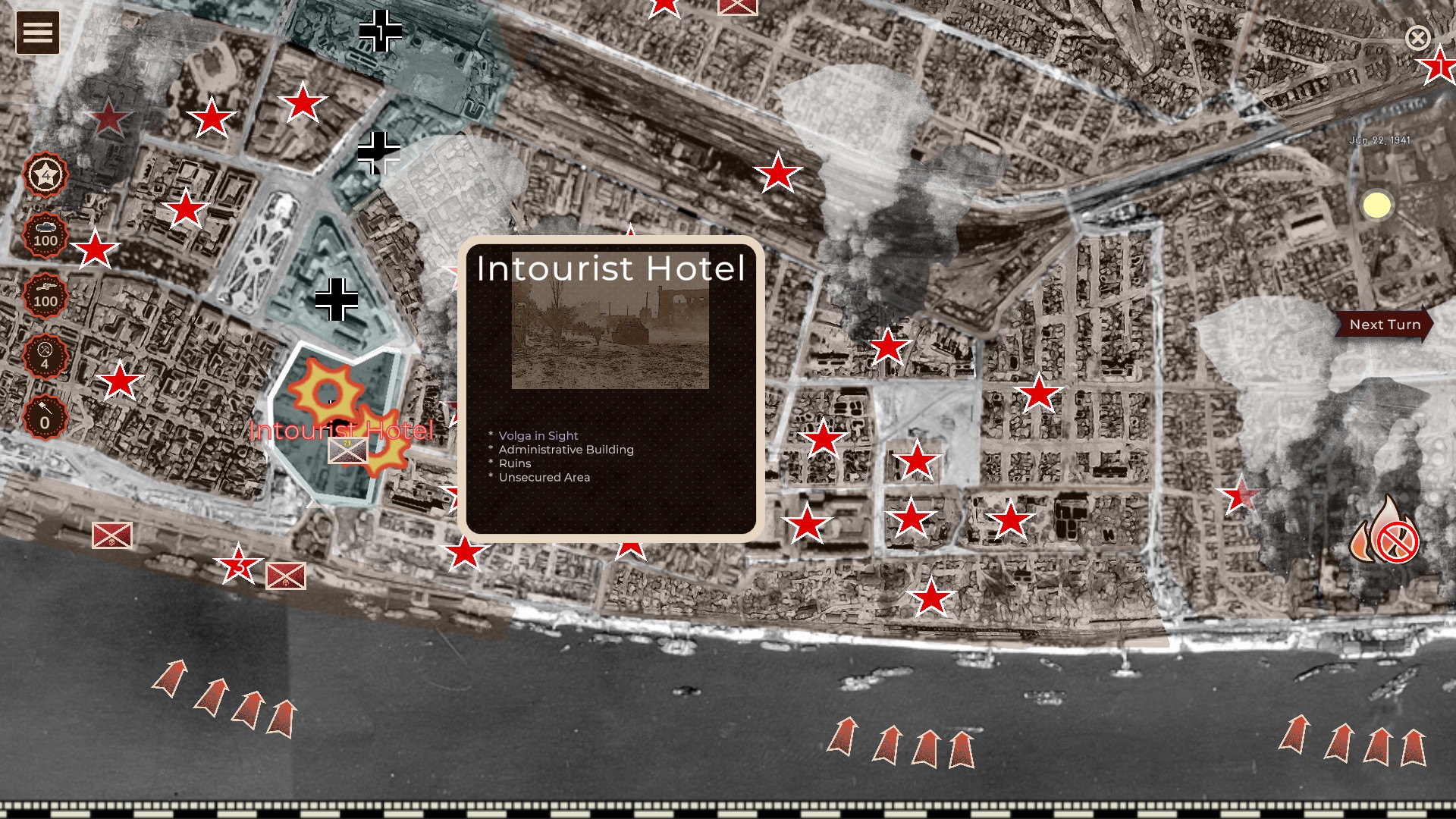 The latest addition to Cauldrons of War – Stalingrad is a free campaign that replaces region-wide frontlines and week-long turns with urban warfare and half-day turns. The experiment suggests the CoW engine could, if Maestro Cinetik was so inclined, have a bright future ahead of it as a city scrap enabler. Cauldrons of War – Shanghai, Huế, and Grozny? Yes, please.
Z is for
Zero groundspeed