Every Friday at 1300 hours, Tally-Ho Corner's cleverest clogs come together to solve a 'foxer' handcrafted by my sadistic chum and colleague, Roman. A complete 'defoxing' sometimes takes several days and usually involves the little grey cells of many readers. Don't be shy. All are welcome to participate.
To fully defox the following geofoxer, identify all twelve locations plus the theme that links them.

* * *
SOLUTIONS
Last week's defoxing party exited the chronodungeon with 56 jewels and 27 HP. An 84 jewel haul was possible.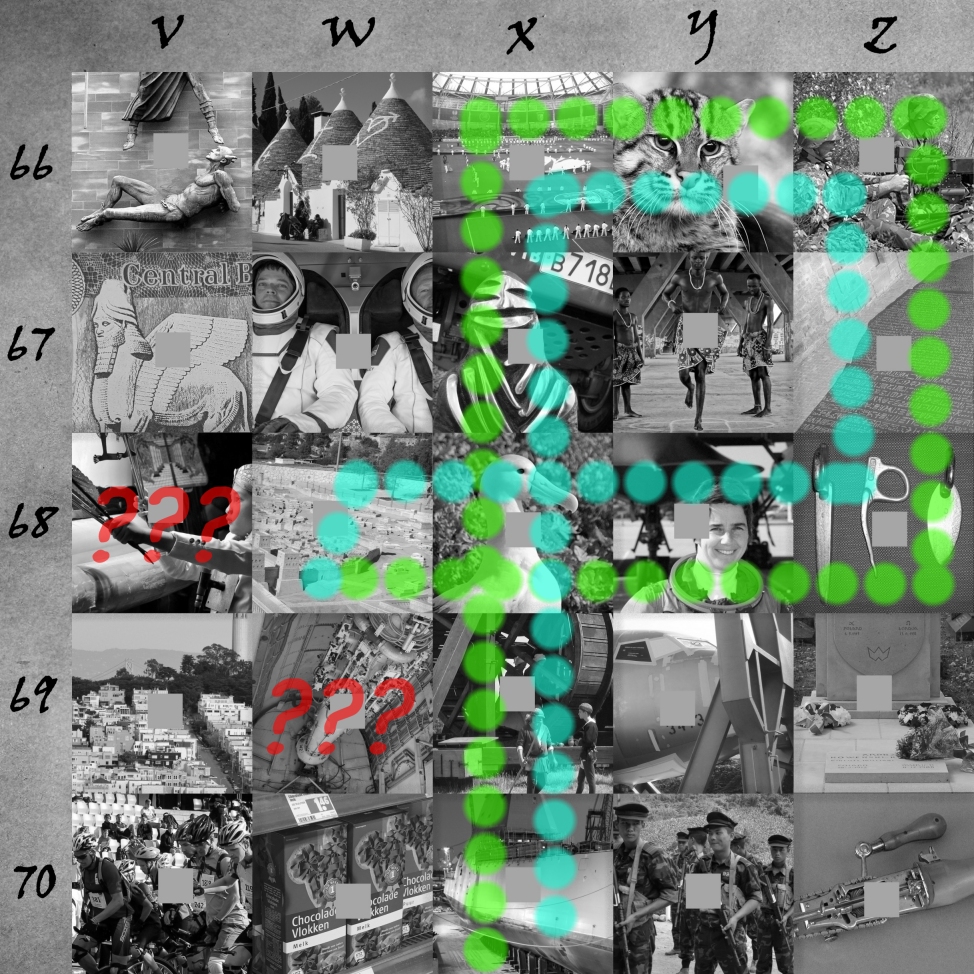 Pathfinder: Colonel_K
Mapmakers:
v66 ylla
v67 Nutfield
v69 Nutfield
v70 Colonel_K
w66 Nutfield
w67 Colonel_K
w68 Colonel_K
w70 ylla
x66 Viscount
x67 Colonel_K
x68 captaincabinets
x69 Nutfield
x70 AFKAMC
y66 Nutfield
y67 Nutfield
y68 AFKAMC
y69 ylla
y70 Colonel_K
z66 Colonel_K
z67 Nutfield
z68 Colonel_K
z69 ylla
z70 Colonel_K