To qualify for a 'Dusty But Trusty' article, a game must be old enough to vote in the Federated States of Micronesia, buy tobacco in Algeria, and serve in the Pontifical Swiss Guard. More importantly, it must be demonstrably super, smashing, great, ace, wizard, bonzer, the knees of the bee, the testicles of the dog, and the whiskers and pyjamas of the cat. You don't need rose-tinted pince-nez or a cutting-edge pixel pump to enjoy 24 karat golden oldies like… Tom Clancy's Ghost Recon.
"Journey through Ubisoft's largest action-adventure open world. Discover stunning diverse landscapes both on and off road, in the air, on land, and at sea with over 60 different vehicles… Infiltrate a gang of smugglers. Take part in their crazy races & challenges to earn their infamous leader's trust and destroy them from the inside…"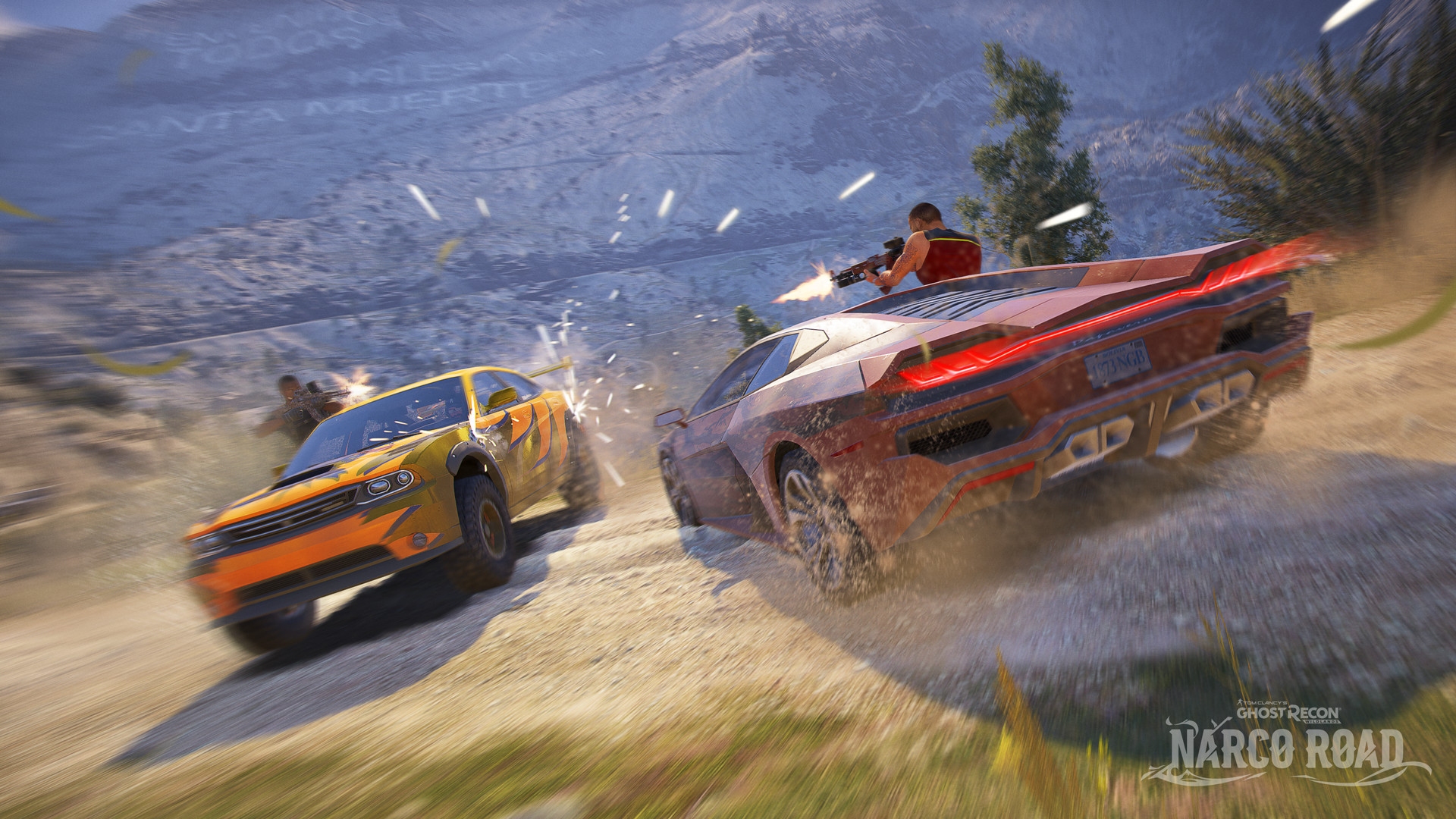 Judging by the words and images on their shared site (Sorry, I can't bring myself to actually play Wildlands or Breakpoint) the two most recent incarnations of Ghost Recon, have as much in common with the series progenitor as a Super Soaker has with a Heckler & Koch G36.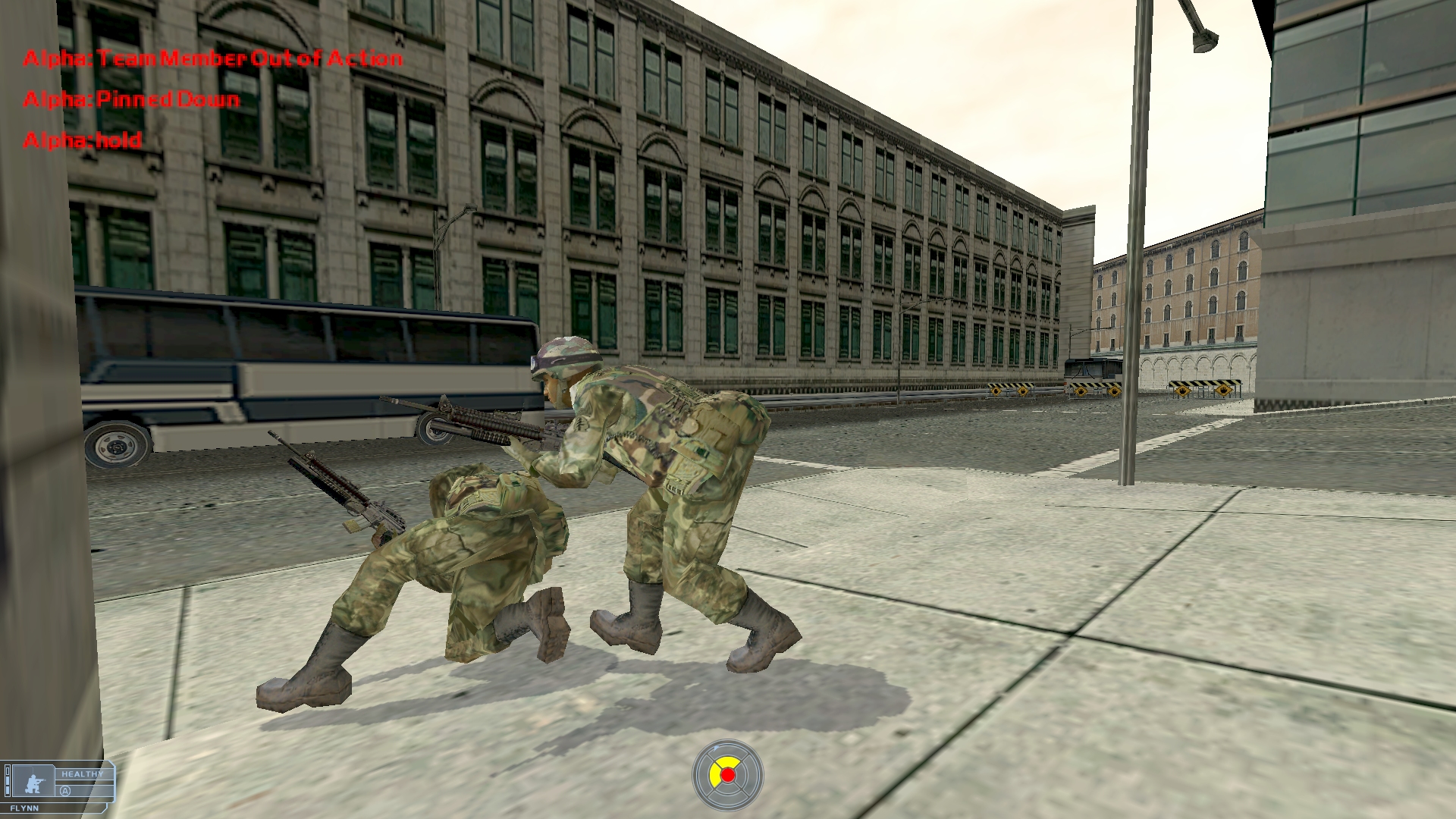 Back in 2001 Ghost Recon players were never more than a five-minute jog from a cunningly disguised map edge. They were as likely to encounter a tapdancing tapir in the field, as a medipack, scavengeable weapon, or commandeerable conveyance.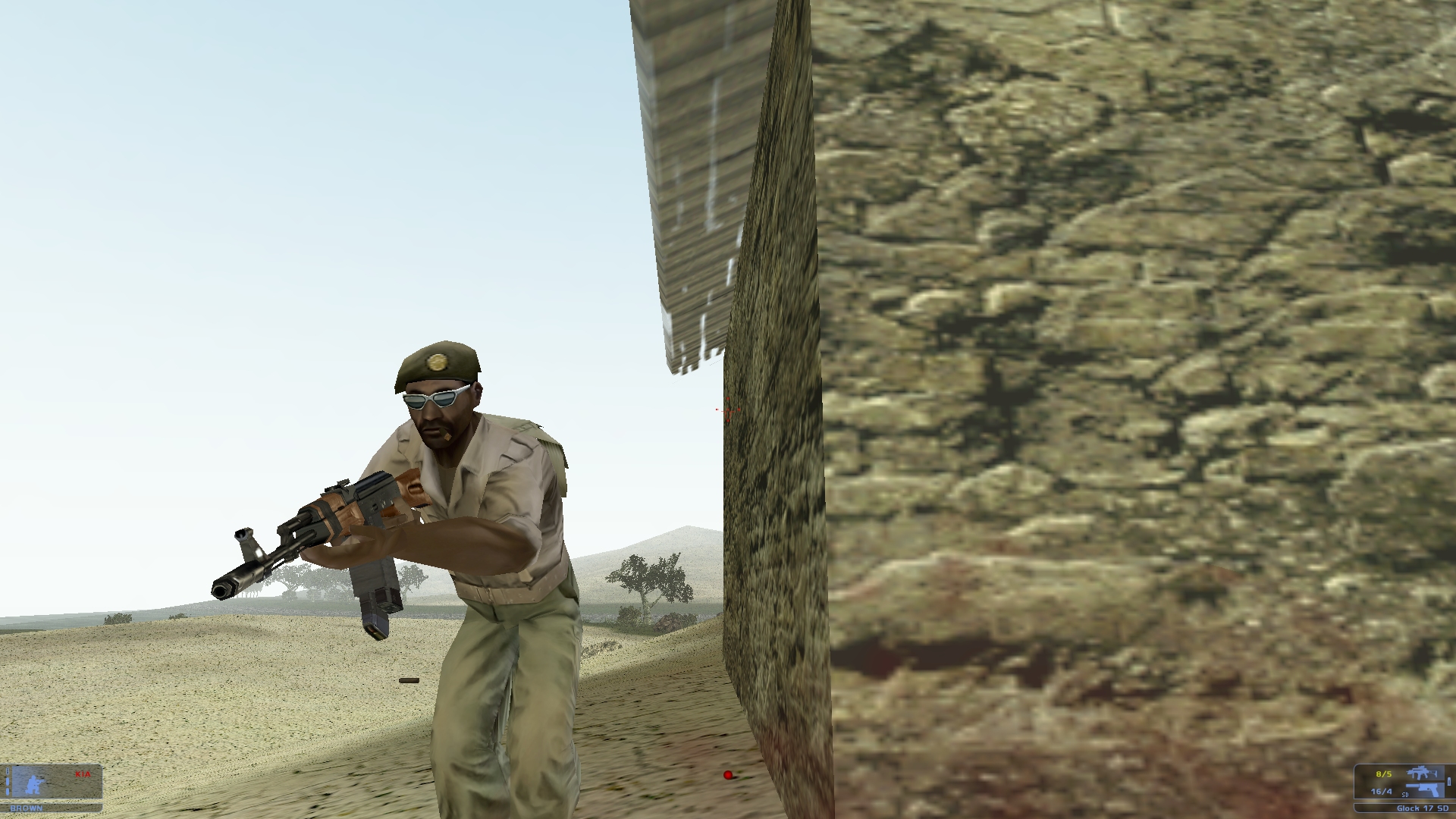 Did those limitations matter?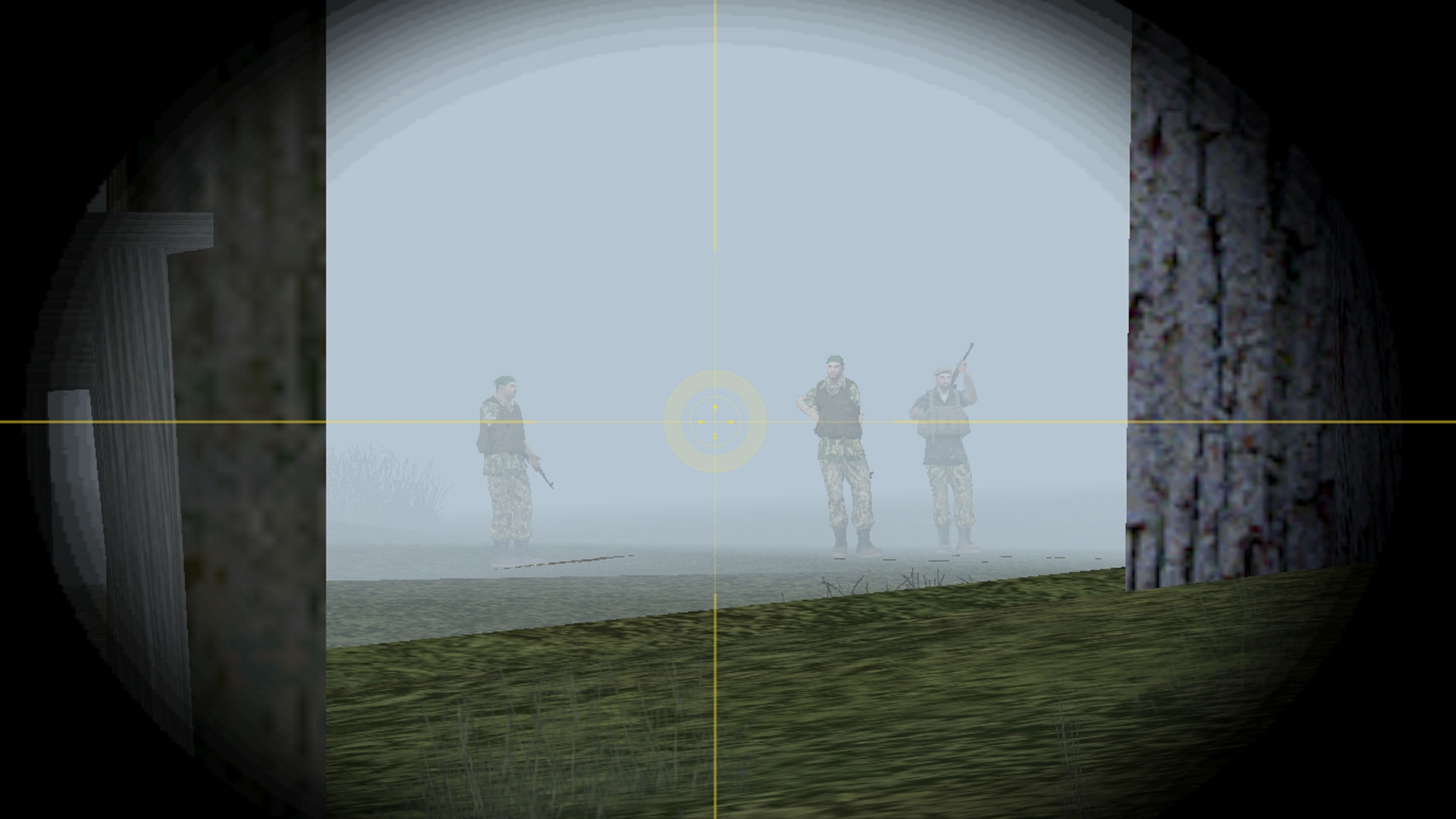 Did they flip!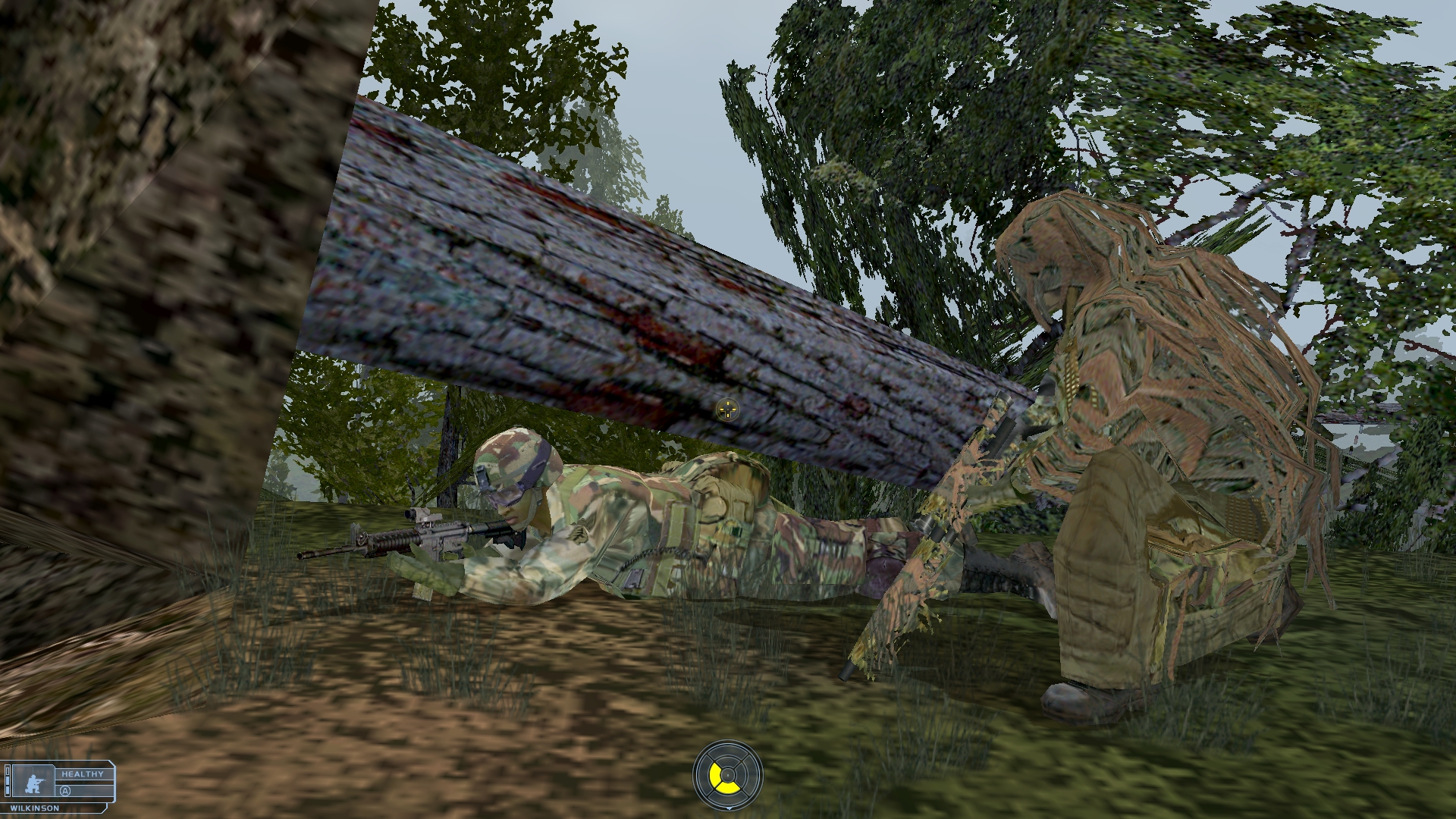 Because the emphasis was on realism – plausible situations and believable ballistics – and Red Storm Entertainment were a talented and experienced bunch, the ghillie-suited perspiration producer had no trouble whatsoever wowing critics and punters. One of those happy customers – yours truly – is still a fan.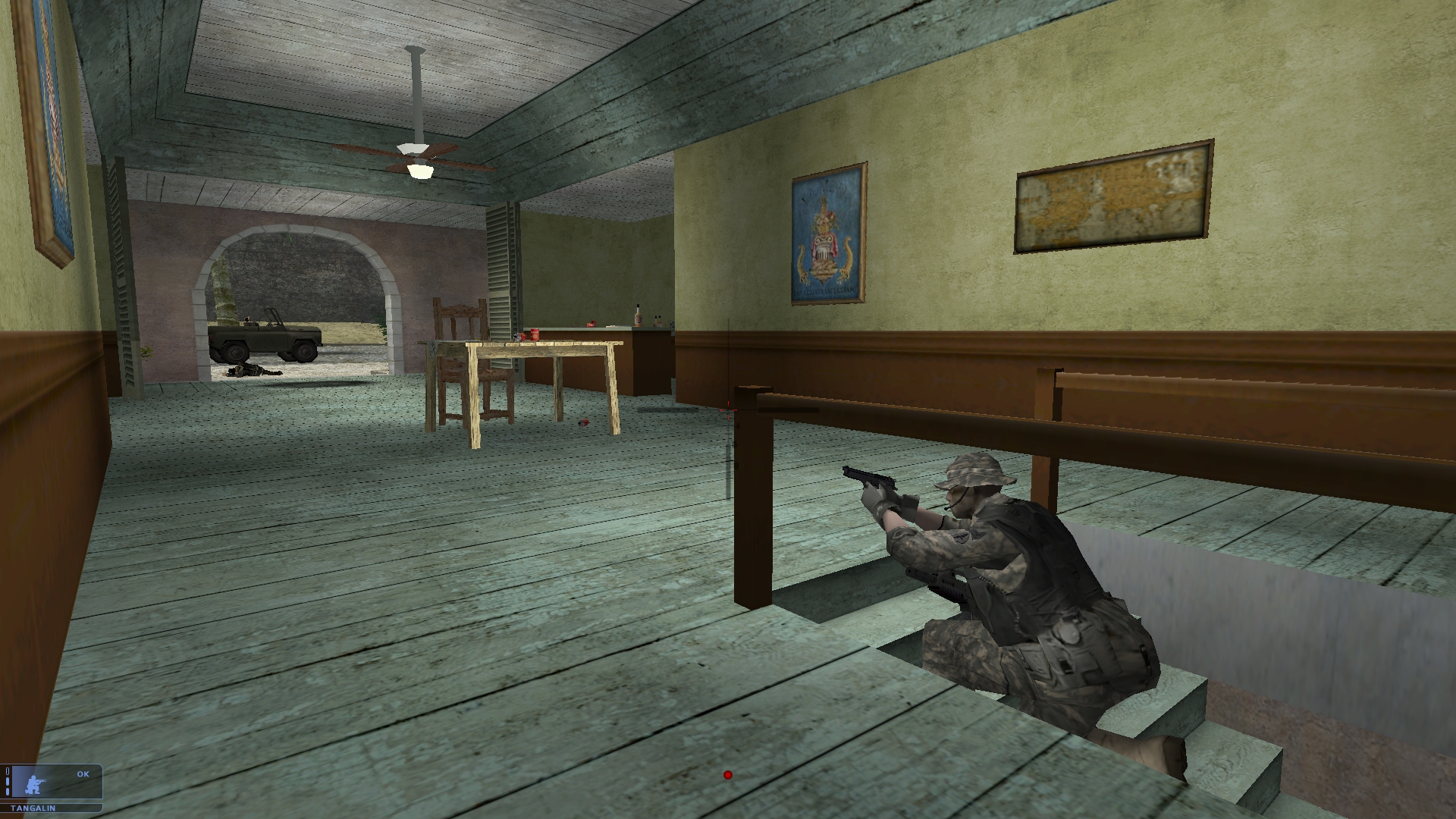 I return every so often for the thrilling firefights, the tactical freedom, and the melodrama-free narrative, not, it has to be said, for the highly rated multiplayer, angular terrain, fogged horizons, and relatively crude lighting and models. Visually, the engine has aged in ways even the most transformative total conversions struggle to disguise.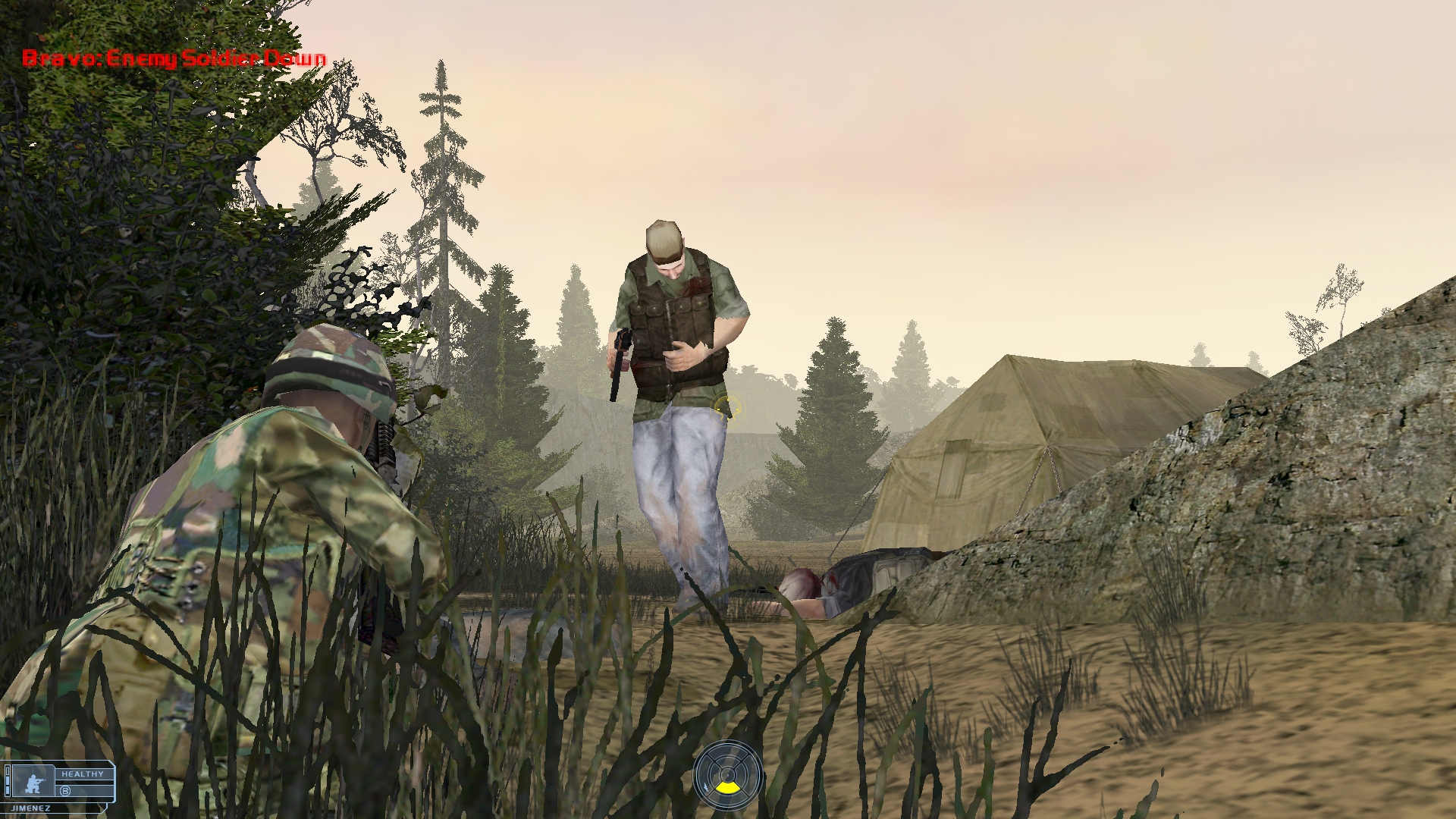 Despite the best efforts of tireless miracle-workers such as ApexMods (see on), Ghost Recon's ghosts still have to do without that modern FPS staple, 3D iron sights. Firearms and the fleshy appendages that manipulate them, aren't visible in first-person view. You frame foes in 2D reticles prior to plugging them. Always rock-solid and dead-centre, these crosshairs incorporate indicators that, during movement and sustained bursts of fire, spread to show likely bullet dispersion. Opt to run and gun and embarrassing close-range misses are eminently possible.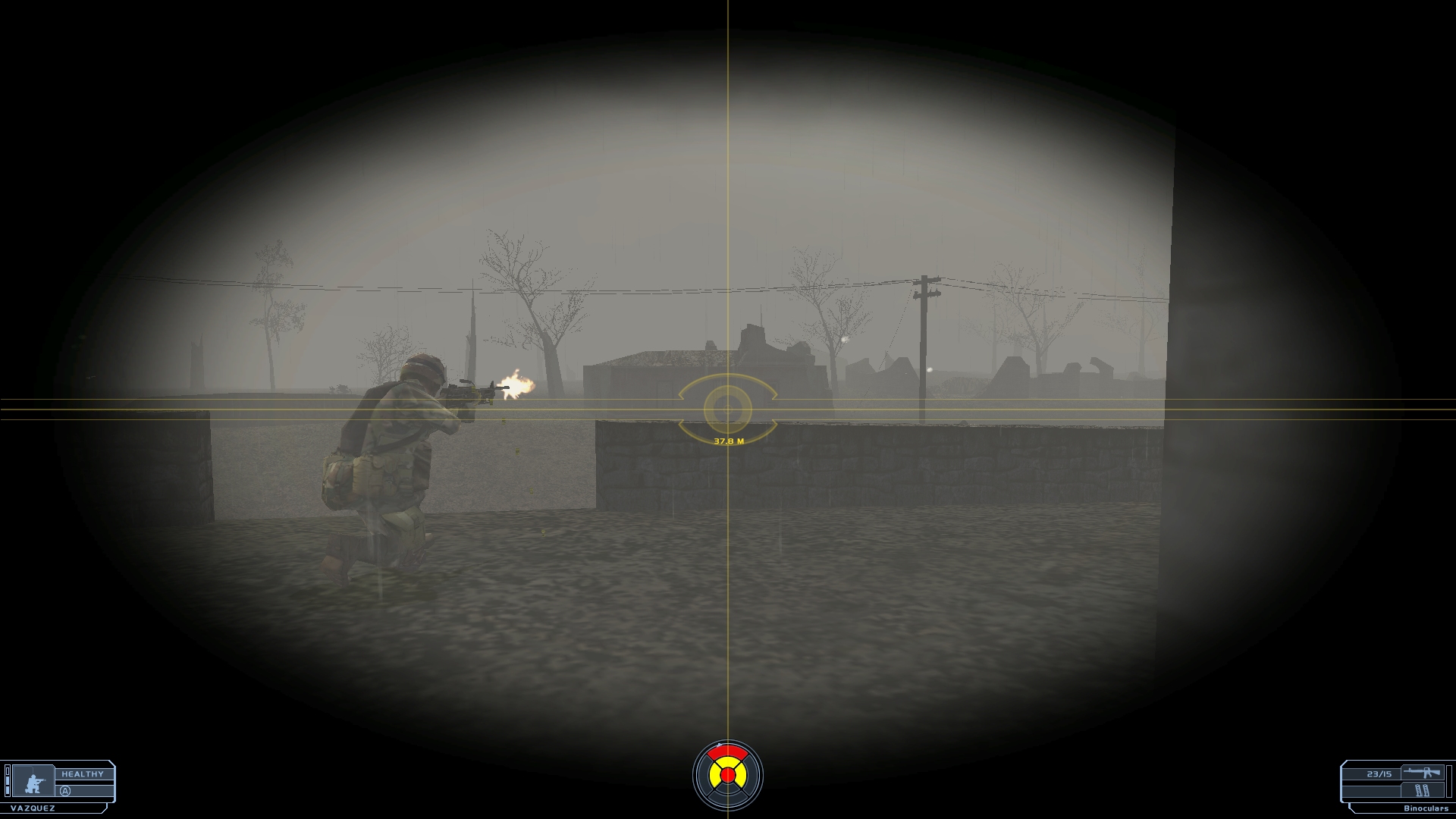 Differences in accuracy, rate-of-fire, stopping power, wieldiness, and audio ensure invisible boomsticks aren't indistinguisable or insipid boomsticks. Ignore the fact that GR glosses over things like wind drift when sniping, and doesn't let you steady weapons on scenery, cook-off grenades, or eliminate foes with knife or bayonet, and there's very little to grumble about on the combat front.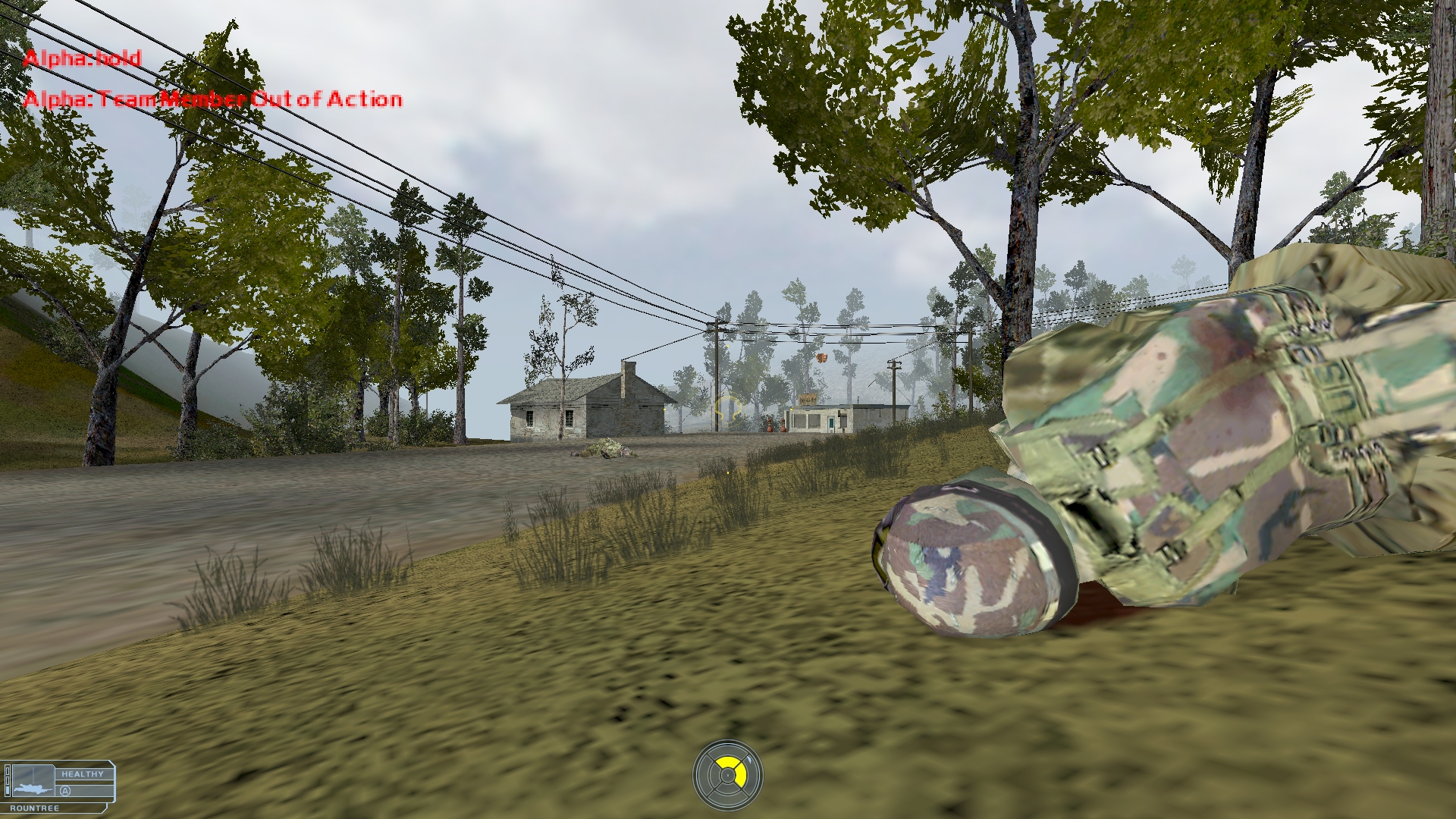 Red Storm's refusal to rely on hit points or health bars (single shot kills are common) and paint adversaries as untrained, fearless, simpletons means you're unlikely to finish a campaign with the same platoon line-up that you started with.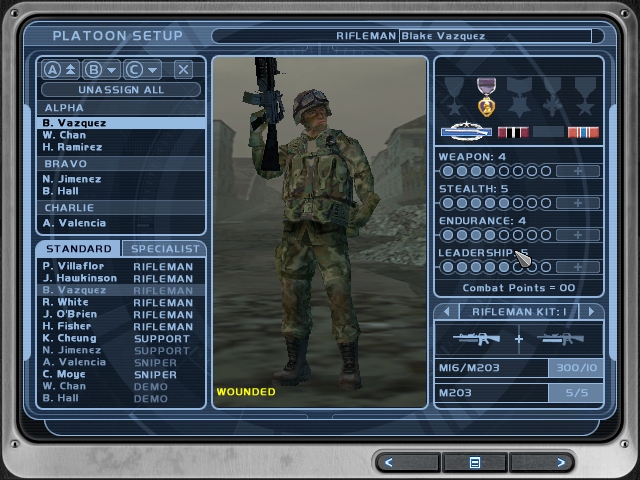 The occasional losses would hurt less if ghosts didn't benefit from battle experience. In the vanilla game, everyone who survives a sortie gains a Combat Point that can be spent in one of four skill areas.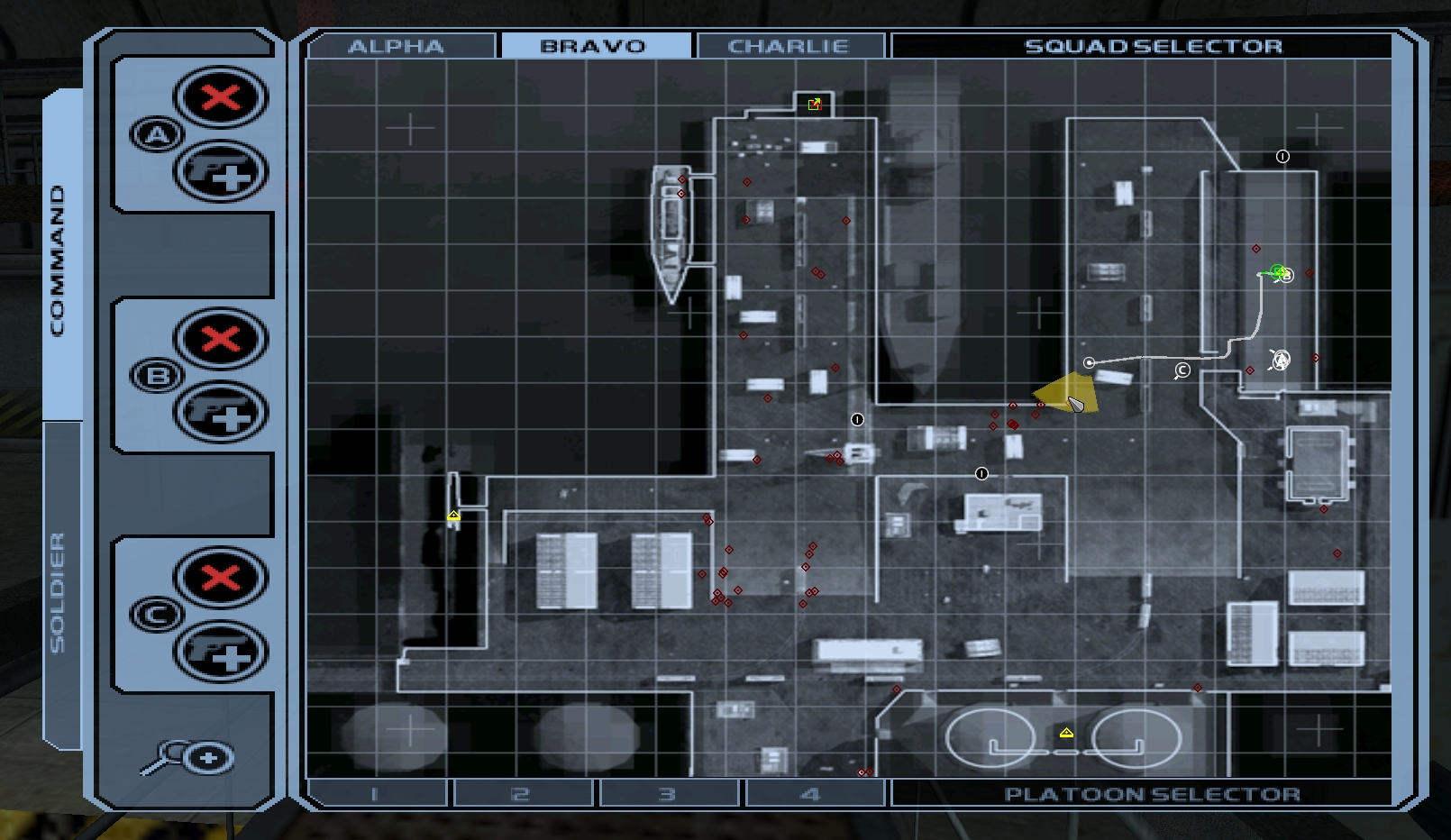 Fundamental to Ghost Recon's success as a singleplayer tactical shooter is a superbly designed fireteam management system. By adding waypoints and firing arcs to the map, you can move the three elements of your force around the battlefield with a minimum of fuss. Hotkeys allows movement to be arrested/continued, stances changed, and rules of engagement altered in the blink of an eye.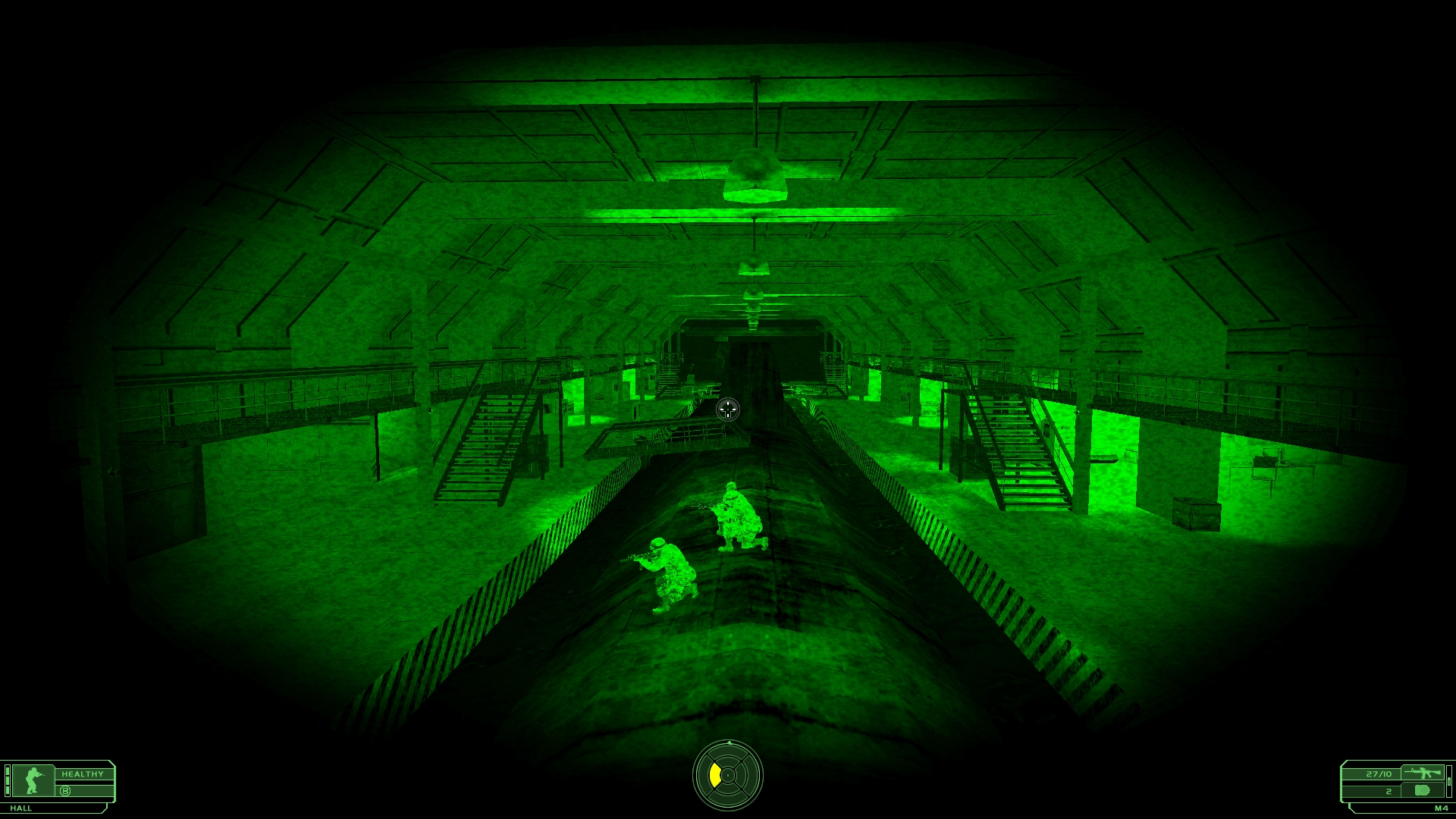 Thanks to ongoing events in Ukraine, the original campaign feels as plausible today as it did twenty years ago. Set in what was then the near future – 2008 – the fifteen mission sequence dispatches the player to various spots on Russia's southern and north-western fringes.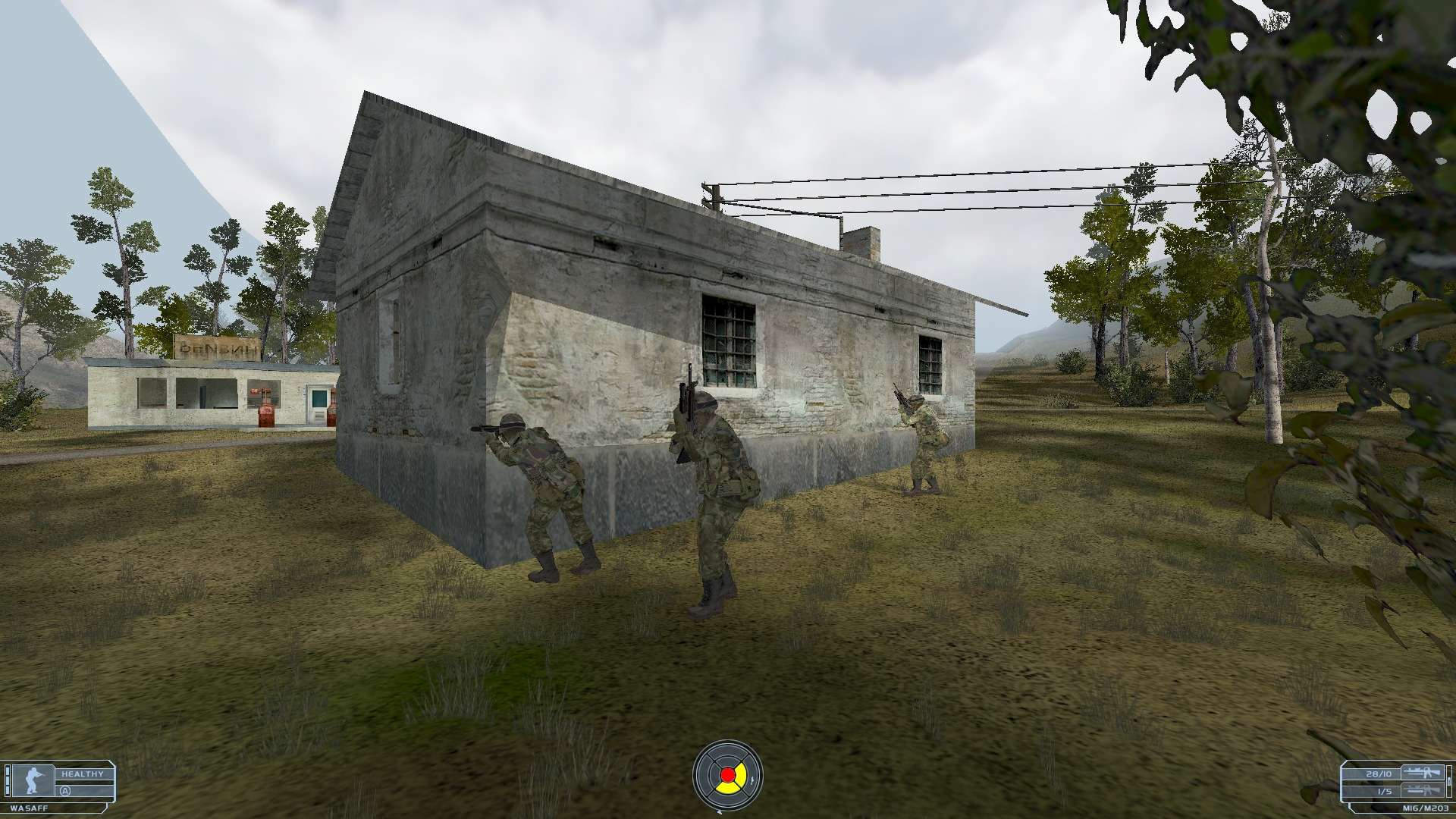 There are UN peacekeepers in need of protection, pilots awaiting rescue, structures and heavy weapons requiring demo-charges, locations to be inspected and secured. Wisely Red Storm resist the urge to impose time-limits or spice-up the skirmishing with scripted spectacles. Tardy, stealthy, and thorough players are all made welcome.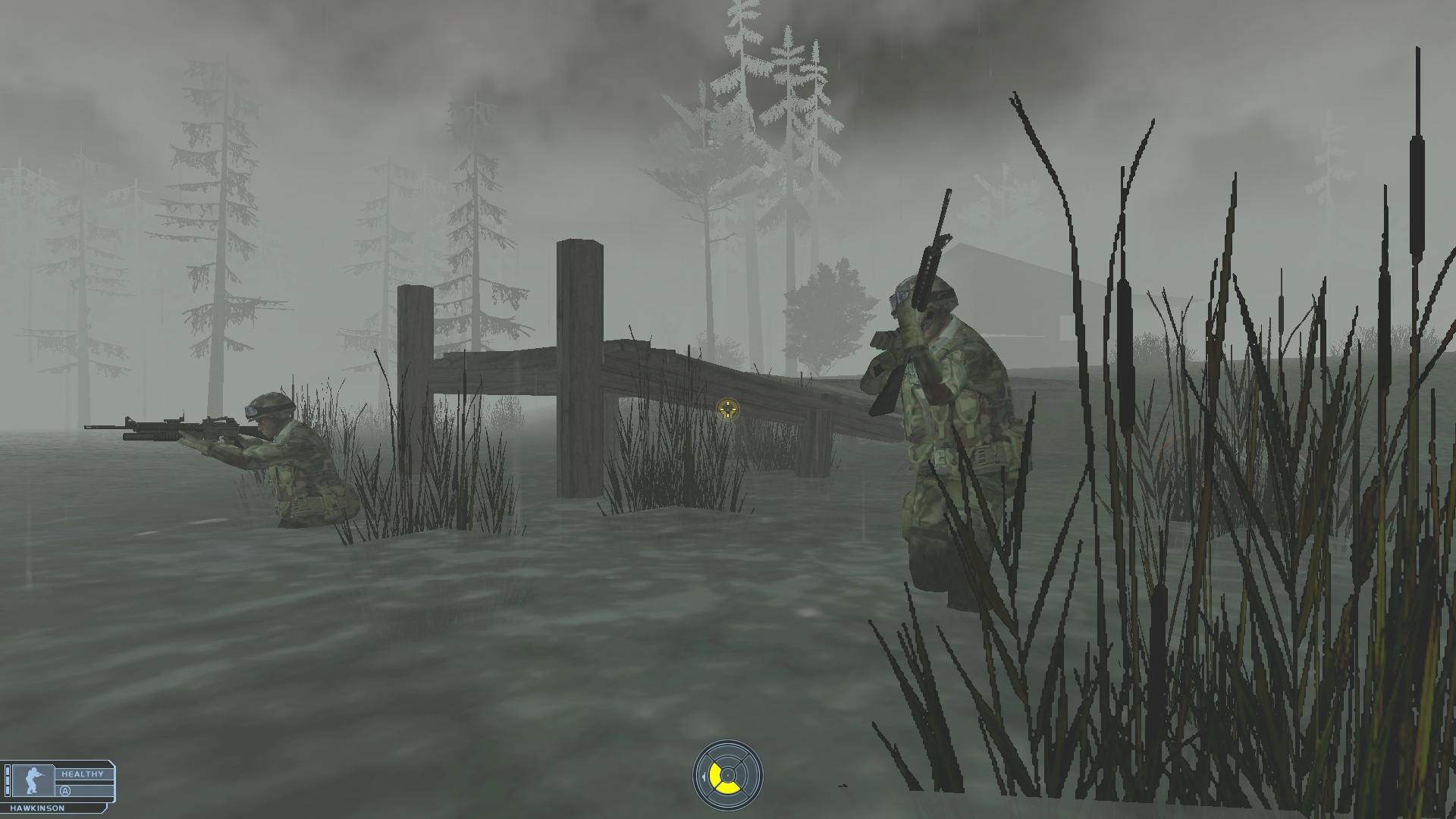 Cruelly ignored in the credits, GR's cartographers worked wonders with the limited tech available to them. It's not the cubist boulders, ramps masquerading as staircases, or unvaultable barriers that linger in the memory after excursions in Georgia and Latvia, it's the atmosphere that drips from mist-wreathed eves, and wafts, like clouds of wind-driven pollen, from conifer boughs. It's the fact that after countless playthroughs it's still possible to find new ways to tackle familiar maps.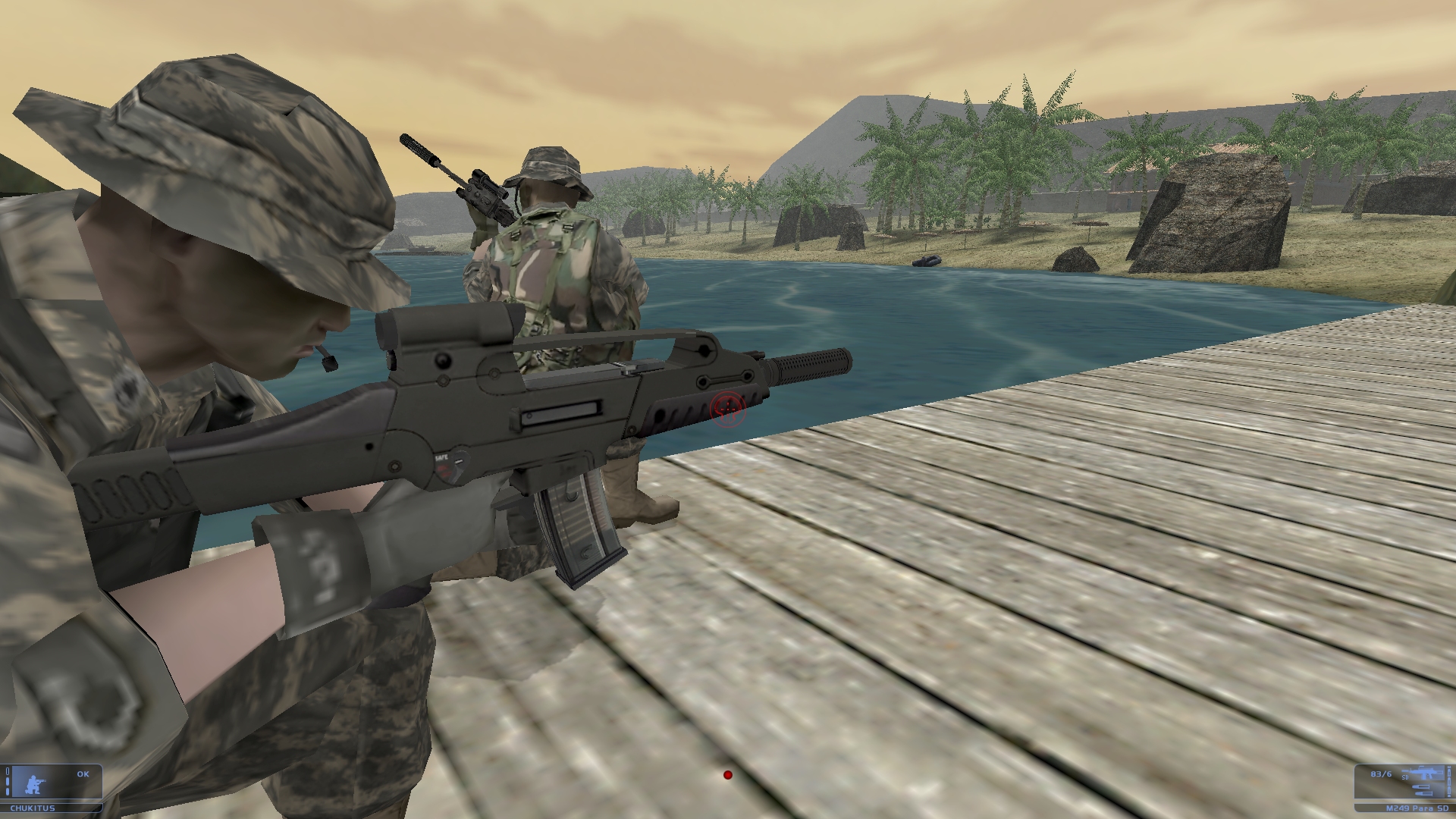 Oddly, neither GOG – currently flogging GR for a very reasonable £2.60 in its summer sale – or Steam sell Ghost Recon 'Gold'.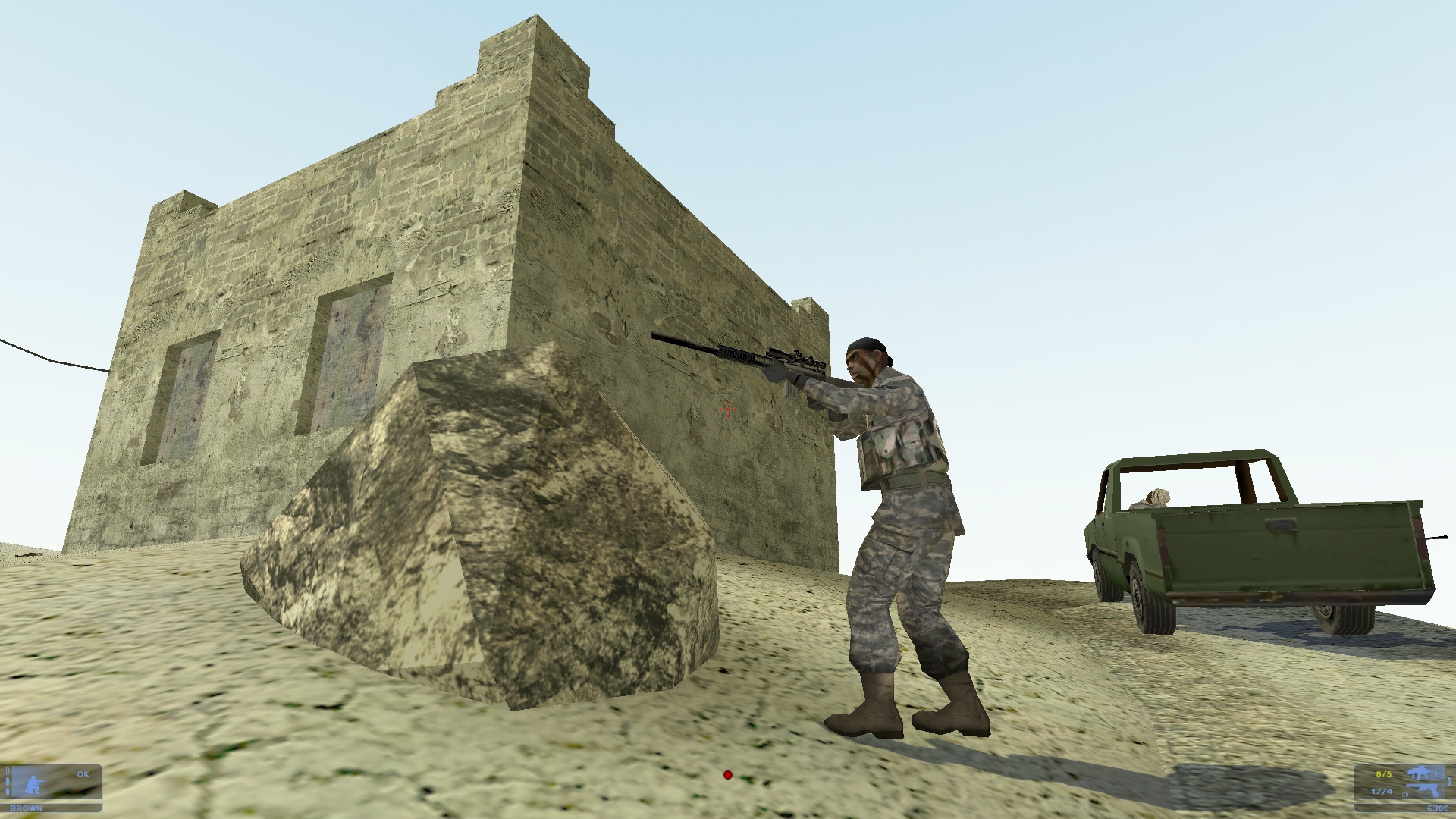 Desert Siege and Island Thunder, the two official expansion packs, can, on Steam at least, be bought separately, but as the fantastic Heroes Unleashed supermod provides versions of the Eritrean and Cuban campaigns for free, purchasing the add-ons isn't strictly necessary.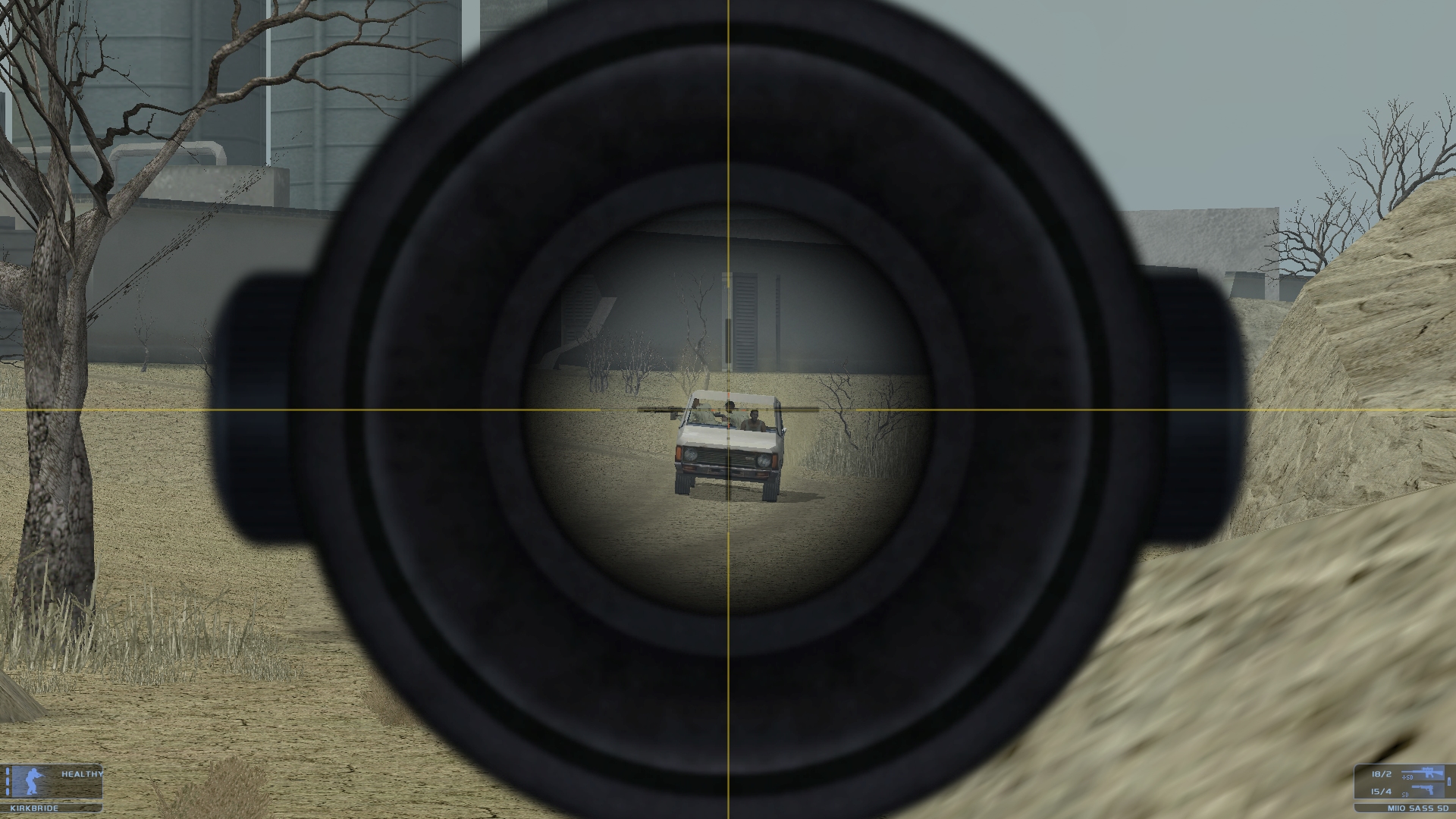 Heroes Unleashed! Seventeen years in the making, this ten gigabyte labour of love adds features, refines mechanics, and fattens folders with gusto. Assuming you're ready to dispense with a few play aids (In pursuit of greater realism, Apex takes a mallet to GUI gadgets like the threat indicator) it's an essential download.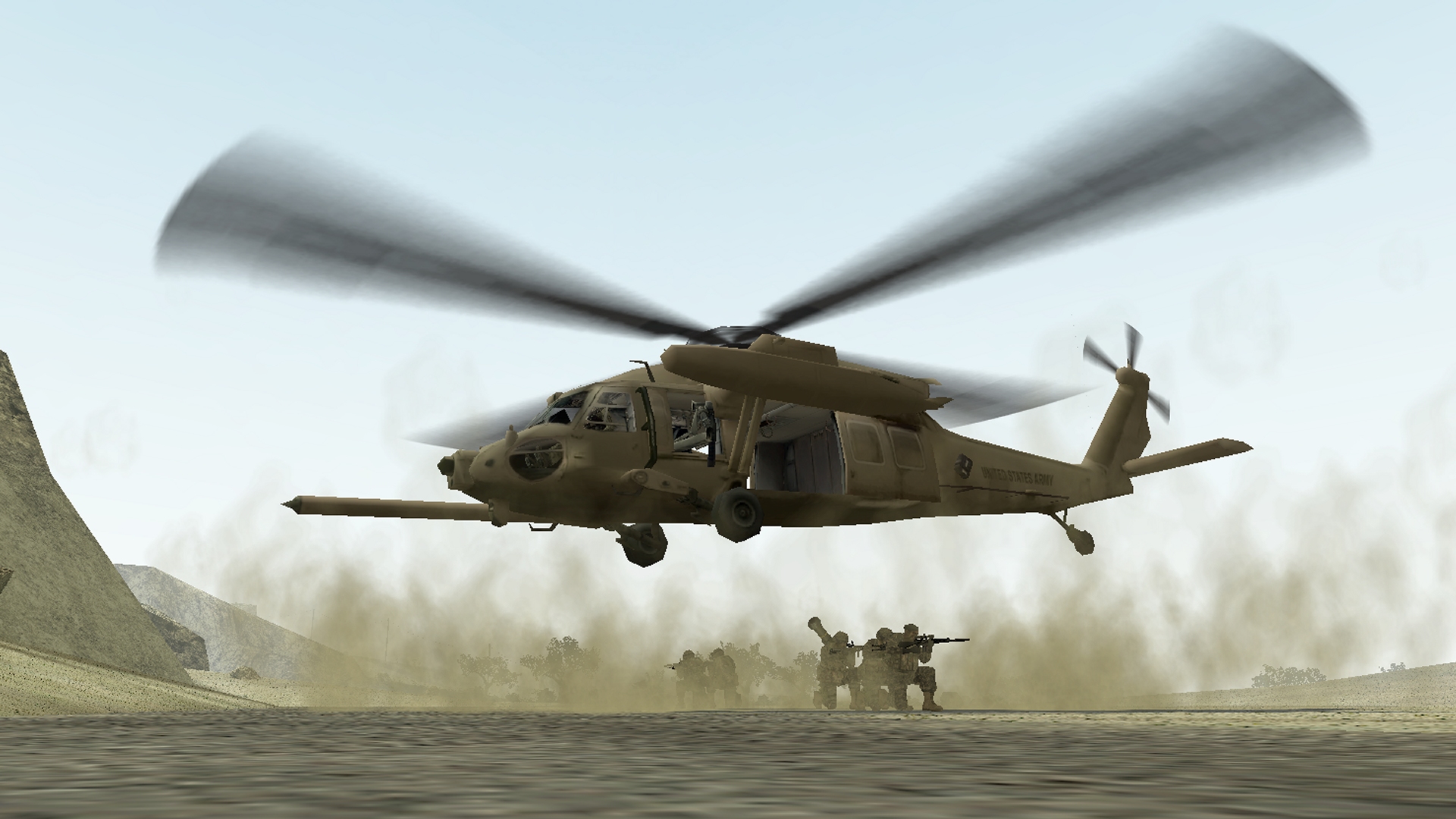 Hundreds of new weapons, smarter foes, more realistic injuries, dynamic weather, longer view ranges, new and reworked campaigns, extra multiplayer options and units, overhauled scoring, a random mission generator… if Ghost Recon wasn't already a deserving Dusty But Trusty inductee, Heroes Unleashed would bundle it over the threshold.