A is for Alphabetised wargame and sim news. Once a month, assuming I can persuade Austerity's Blackburn Cirrus Bombardier engine to perform the miracle of internal combustion, I spend a day or two scouring Simulatia and Grognardia for stories with the potential to fascinate, startle, cheer, dismay or amuse. Those stories are then dehydrated, alphabetised and delivered, via articles like this one, to people who've got better things to do than plough through puff and platitudes.
B is for
Birch trees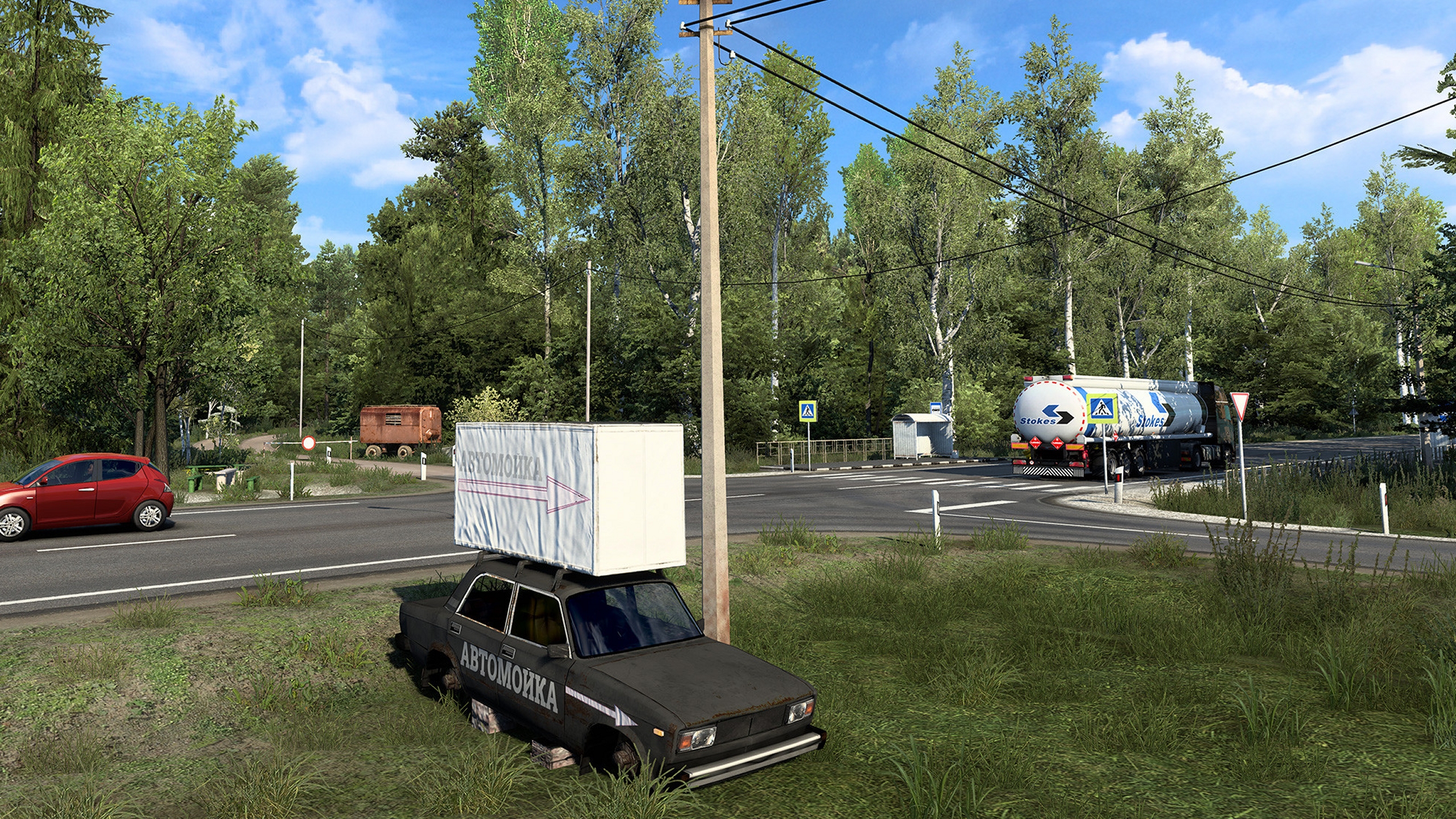 The star of the next Euro Truck Simulator 2 DLC appears to be the Betula pendula. Three things you possibly didn't know about birches:
C is for
Czech courage
I doubt 2021 will bring any braver games than Svoboda 1945: Liberation. Due in August, this FMV-heavy offering from the makers of Attentat 1942 explores "divoký vyhnání" ("wild transfer"), an event that some in the land of Kafka, Kundera, and Klima would rather forget. Just how little talked about the subject is was brought home to me this week, when, via an email, I discovered that someone I've known well for around thirty years, lost two great-grandparents at Pohořelice.
D is for
Disappearing demos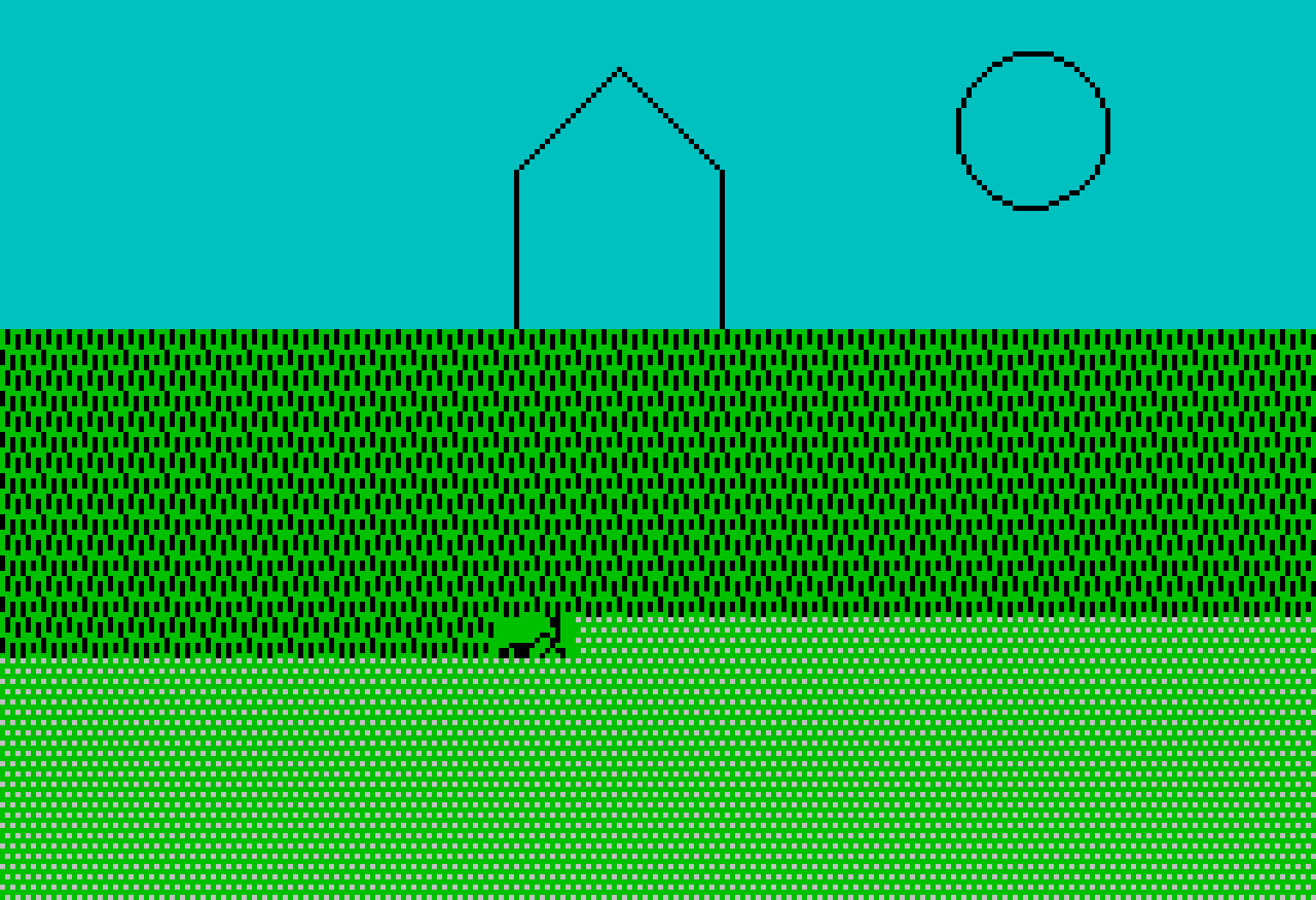 If you're as disorganised/inattentive as I am, the available-for-less-than-a-week demo is almost as exasperating as the non-existent demo. Trials I might have sampled had I realised they were temporarily downloadable through Steam, include the ones for WRC 10, Regiments, and Lawn Mowing Simulator.
E is for
Expect exactitude
"It is with great sadness that we announce the news that our demo has not made it through our parent company QA. The reason given was that 'the game is too realistic and hardcore for the average player and that the demo must not be released without a fully interactive tutorial'".
Fair enough, Iron Wolf Studio, but please don't let that publisher talk you into diluting any of that lovely verisimilitude. Your latest video suggests Destroyer: The U-boat Hunter is going to be one of next year's freshest and most gripping sims.
F is for
Fingers crossed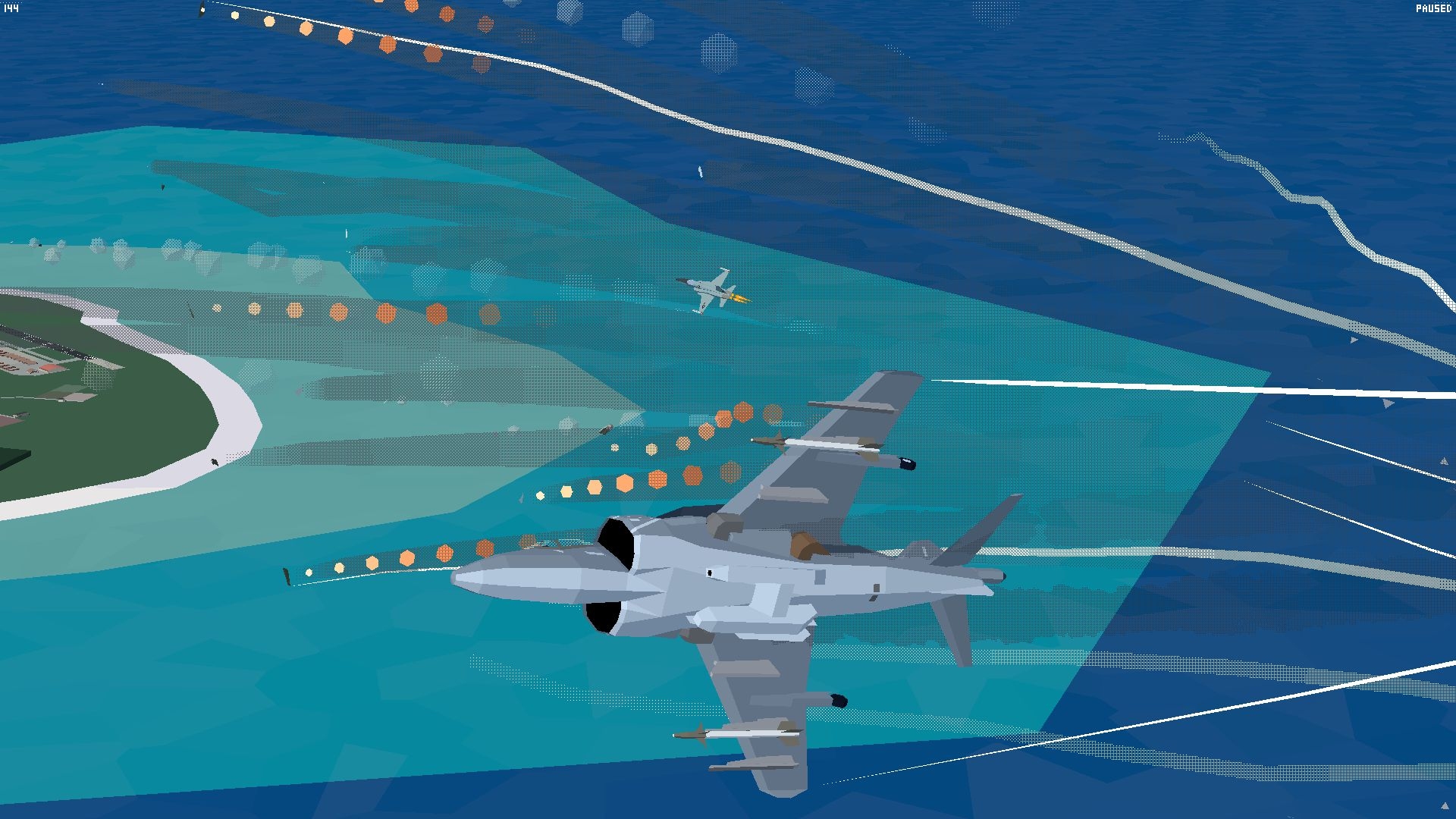 When the honeymoon period guaranteed by Tiny Combat Arena's friendly controls and nostalgic texture-free graphics ends, the sim's "Arena Mode" – "Plan your moves on the strategic map; pick objectives, identify threats, choose which units to support, and where to make a difference. There is a war going on around you, and your participation will affect its outcome." – will, I suspect, need to do a lot of heavy lifting. Let's hope it's up to the task.
G is for
Gatling guns versus spears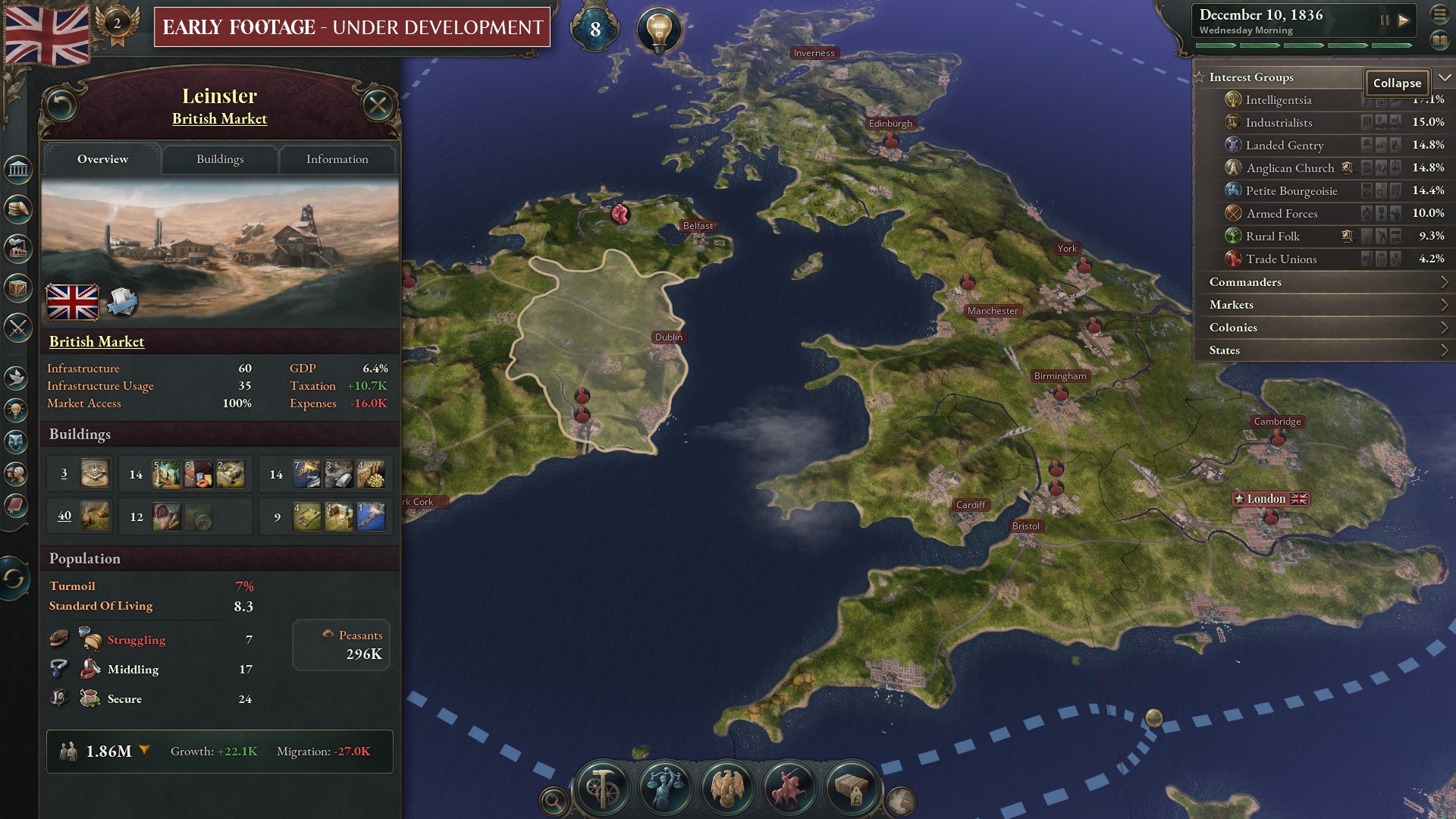 Because Paradox's grand strategy titles consume spare time the way a Saturn V consumes liquid hydrogen, this thought-provoking RPS interview may be as close as I get to Victoria 3. Nate is keen to know whether V3 will cater to players for whom "the power fantasy of resisting colonisation is more compelling than that of driving it" and winkles some encouraging answers from game director Martin Anward and game designer Mikael Andersson.
H is for
Hexy but not hidebound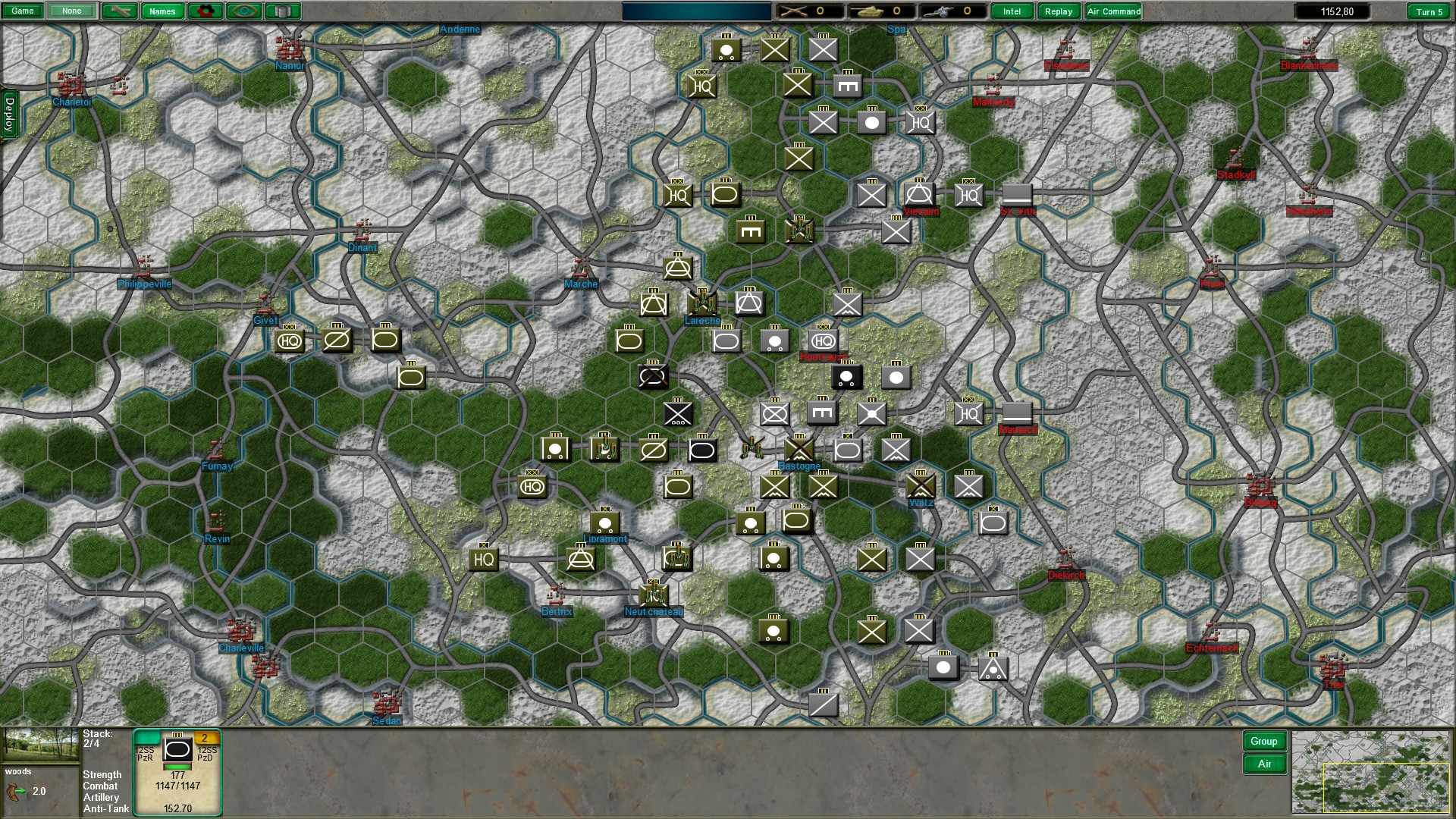 I'm willing to forgive Combined Arms Operations Series its ungainly moniker as sometimes, in the pursuit of the perfect acronym, onomatological awkwardness must be embraced. CAOS's chaos comes primarily from simultaneously executed orders. Although this £15 1939-45 operational wargame looks from a distance like an unapologetic fossil, pleasingly unorthodox WeGo mechanics make a THC playtest highly probable.
I is for
Imminent interview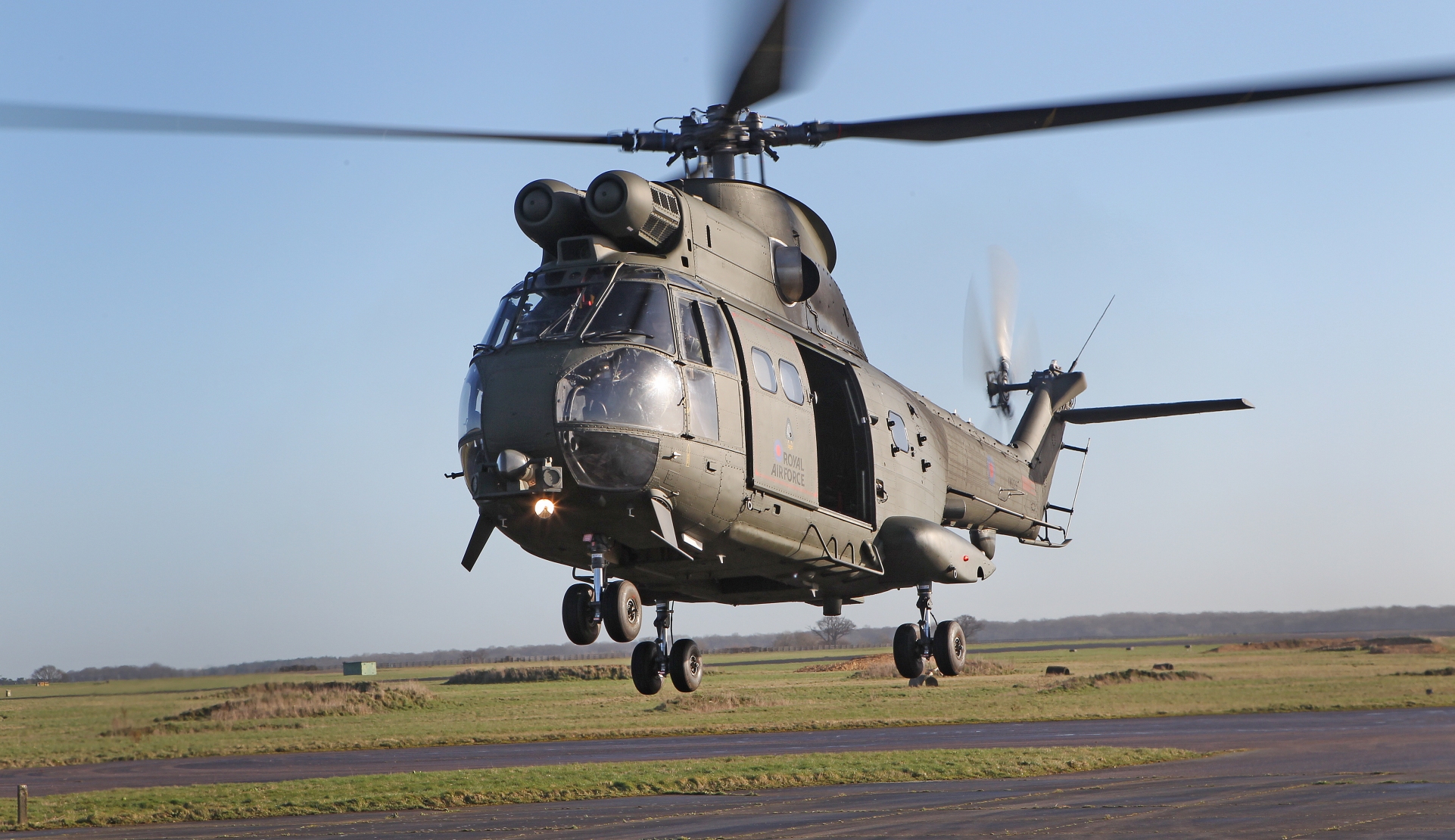 Don't miss next Friday's feature! An interview with an atypical simmer who flies Puma helicopters for a living, it's littered with fascinating insights and entertaining asides.
J is for
Jaundiced customer base
Judging by these steamchart.com figures, precious few armchair anglers spent National Go Fishing Day (last Friday) watching floats and reeling-in spinners in Dovetail's latest fishing sim. While rival title Fishing Planet attracts around 2000 players per day, The Catch: Carp & Coarse Fishing is, barely a year after its release, lucky to see 20. The lack of enthusiasm – a predictable consequence of a string of swiftly abandoned releases and scant progress in important areas like fish AI – doesn't bode well for the studio's next piscine offering, Bassmaster Fishing 2022.
K is for
King puns are easier than Krejčíková puns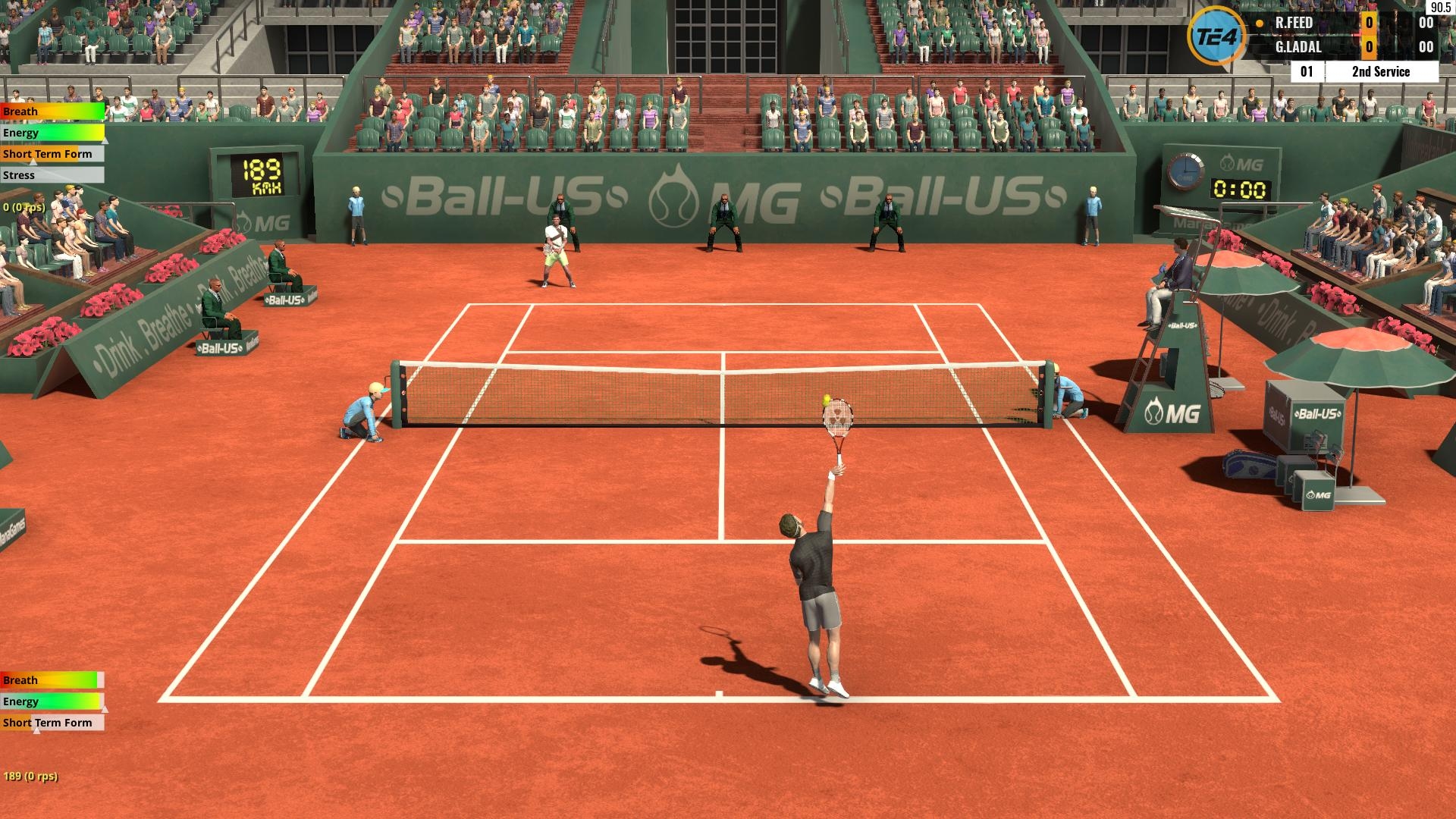 Anyone who appreciates the artistry of an inch-perfect lob or cunningly disguised drop shot is unlikely to regret spending time with the Tennis Elbow 4 demo. Widely acknowledged as the (Billie Jean) king of tennis sims, TE's latest incarnation combines friendly controls with a host of physical and statistical subtleties.
L is for
Literary nod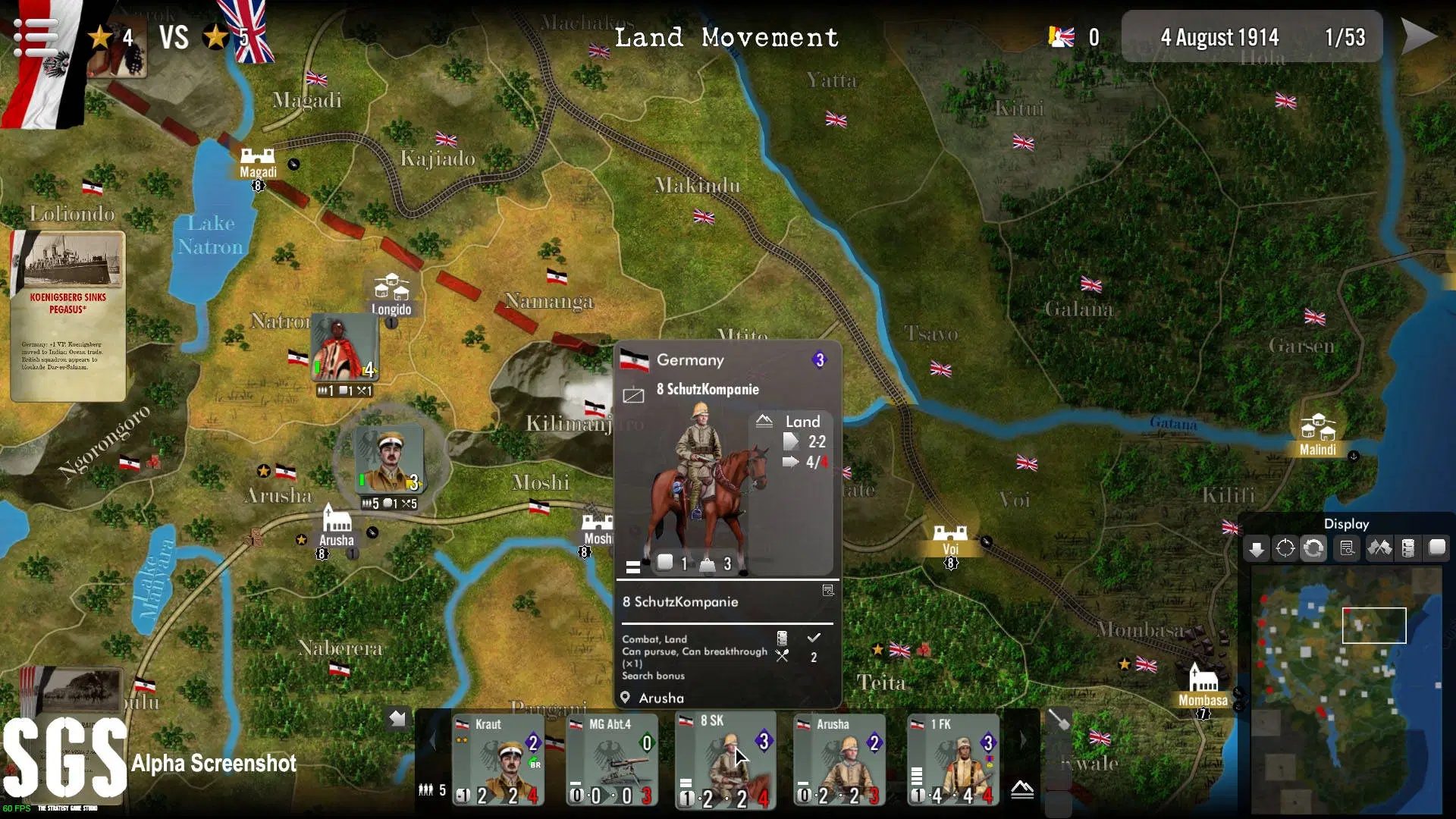 First thing I'm going to do after installing SGS: Heia Safari? Check for an "African Queen?" tickbox on the options screen. C. S. Forester's riverine yarn is long overdue some ludological love and an optional rule in Strategy Game Studios' East African WWI TBS would be a small but welcome start.
M is for
Mobile game coverage?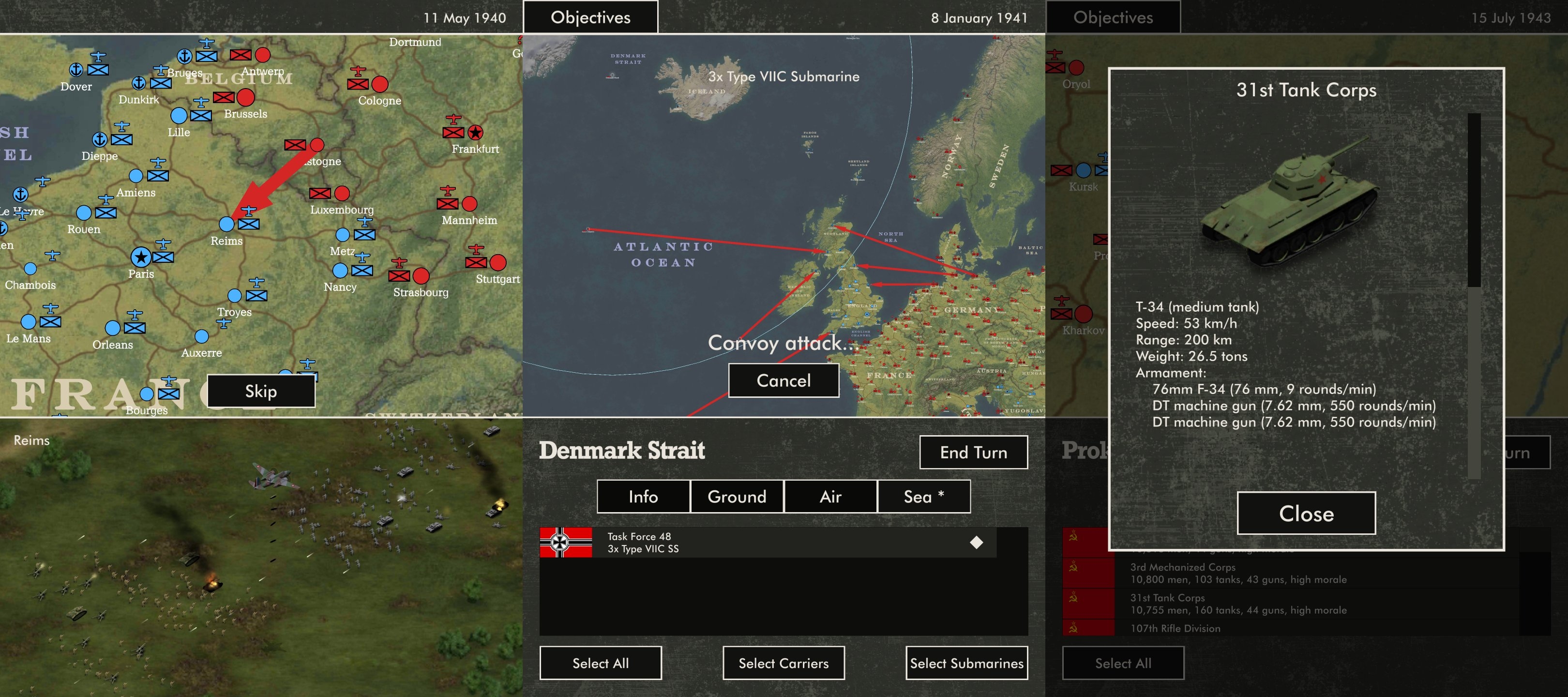 Chances of reading an in-depth review of Wirraway's upcoming Blitzkrieg Fire, on "new look" Pocket Tactics or Wargamer.com? Slimmer than a pipe-cleaner model of a PTRS-41 ant-tank rifle. Perhaps an occasional Friday feature devoted to mobile games wouldn't be a bad idea.
N is for
No polygons, only maths
Some awfully clever coding has gone into SpaceEngine's latest update. Between 1cm and several kilometres in diameter, the myriad rocks that make up the new volumetric, Kepler's-third-law-obeying planetary rings in "The world's first science-based photorealistic interactive 3D planetarium" don't utilise 3D models. They are created using a conjuring trick called ray marching.
O is for
#1, obviously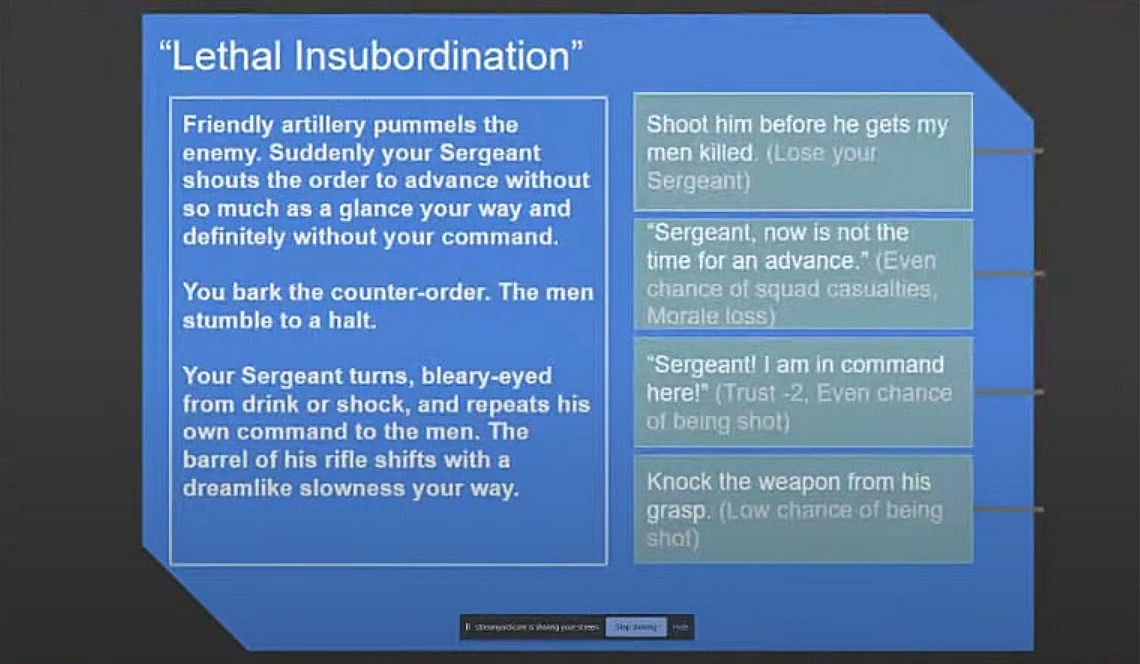 The closest thing we have to a Burden of Command demo right now can be found mid-way through this presentation by the tactical leadership RPG's (don't call it a wargame!) creative lead, Luke Hughes. The pictured situation won't actually feature in the game, but it's historically based and gives a taste of the kind of tough choices we'll face while leading our band of brothers (hopefully) all the way from the beaches of Morocco to the alpine meadows of Berchtesgaden. I assume the footnotes spelling-out consequences will be optional, and purists will be able to play using instinct alone.
P is for
Premature Friday foxer
Q is for
Quick tea card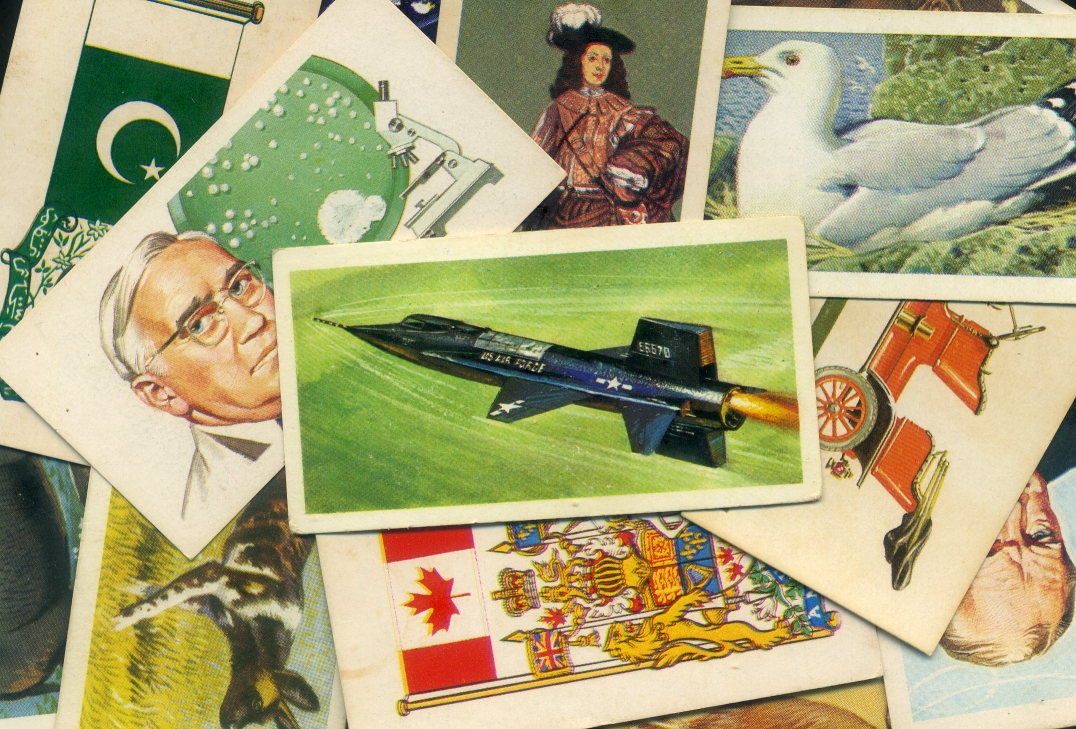 Card no. 42 – "North American X-15" – from Brooke Bond's 'History of Aviation' (1972)
R is for
Reduced to clear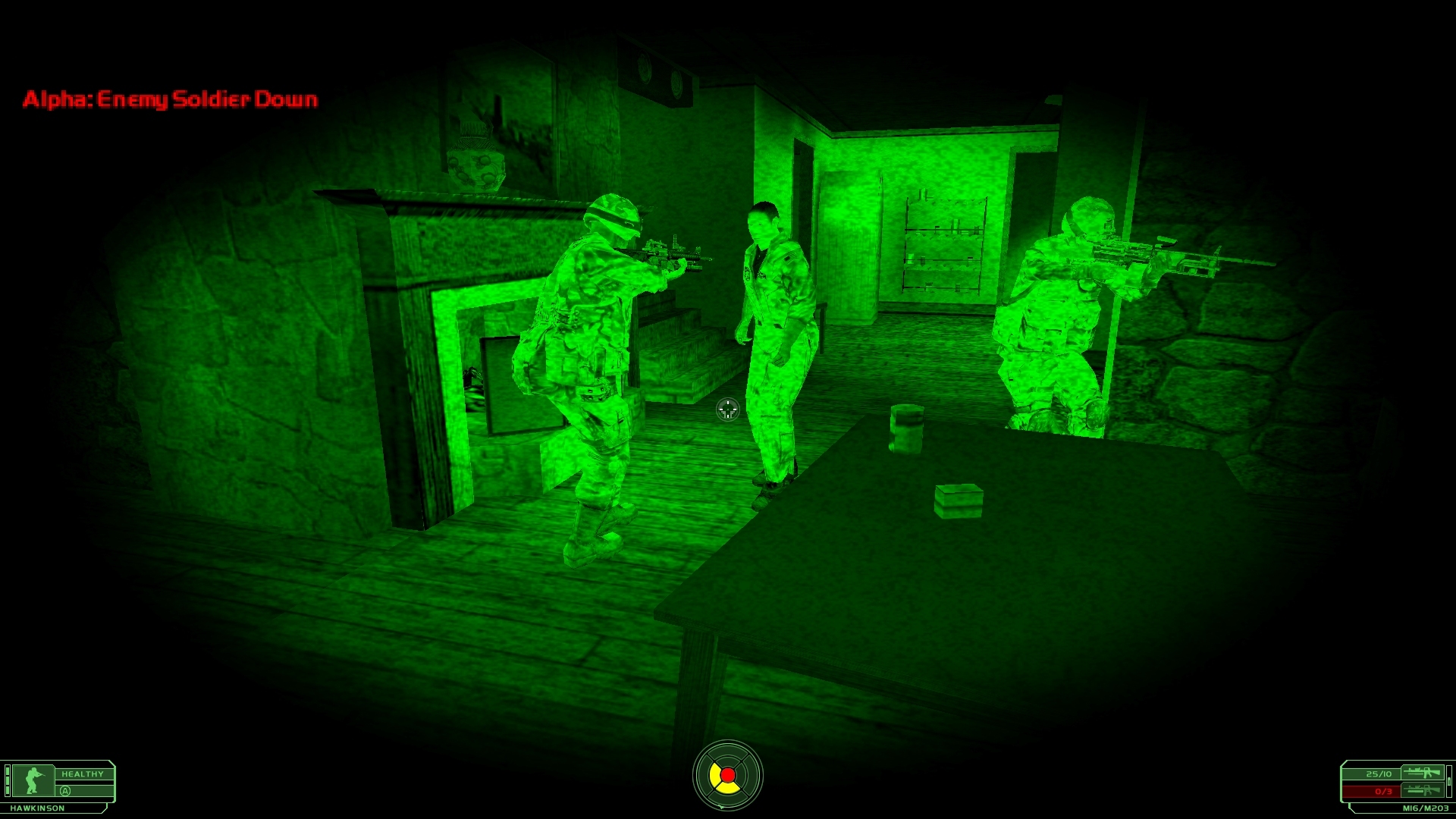 The fortnight-long Steam summer sale started yesterday evening. Scouring the crowded shelves for stone-cold steals, I see nothing but the usual suspects (Presumably everyone owns stalwarts such as Battle Academy (£1), Steel Fury (£1), Tom Clancy's Ghost Recon (£2.50) and Vietnam '65 (£1.75) at this point?). If you're willing to spend a bit more, then Unity of Command II (£9.50), Flashpoint Campaigns: Red Storm Player's Edition (£11) Sengoku Jidai: Shadow of the Shogun Deluxe Edition (£8.50), Radio General (£6), and Steel Division_2 (£12) – all wargames I appraised/praised during the Flare Path years – warrant serious consideration.
S is for
Say cheese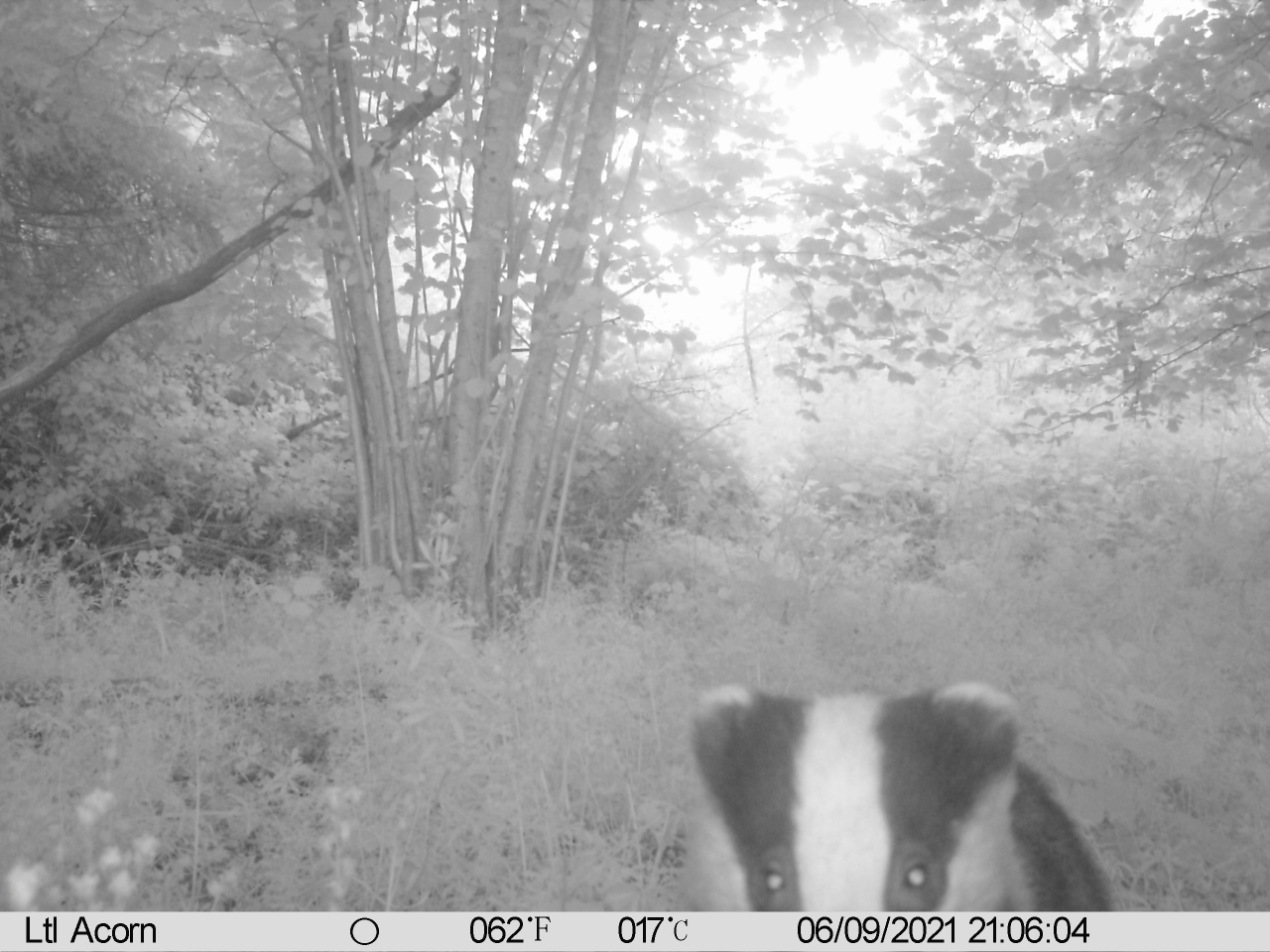 June 2021 is the month I discovered the joys of trail cams. Although the one that I'm using is a little long in the tooth and some of my early placements weren't great (see above) I've already bagged what passes for The Big Five in my neck of the woods (badger, fox, roe deer, Reeves' muntjac, gamekeeper). The challenge of finding likely spots and the thrill of discovering interesting snaps on my SD card would, it strikes me, be little lessened were I pursuing my new hobby in Simulatia. How is it that camera traps aren't included in any (?) hunting sims? Why can't I tramp through simmed swathes of Brazil, India, China, Kenya, and Madagascar with a rucksack of trail cams on my back? If nature watching sounds a tad tame, picture a tactics-rich anti-poaching FPS in which hidden cameras are one of the tools players use to locate their foes.
T is for
Things I've never done in a flight sim #16
Cherry drying.
U is for
UBOAT utility
Untrustworthy ensigns and risky ship inspections? Videos like this one remind me that it's high time I took a second look at UBOAT, Deep Water Studio's maturing-nicely Early Access sub sim. Prior to returning I plan to (bilge) pump THC reader (and occasional foxer setter) Cederic for tactical tips. He's so fond of quartering the North Atlantic in cutaway Type VIIs that he's put together this helpful guide for snotties.
V is for
Valor & Victory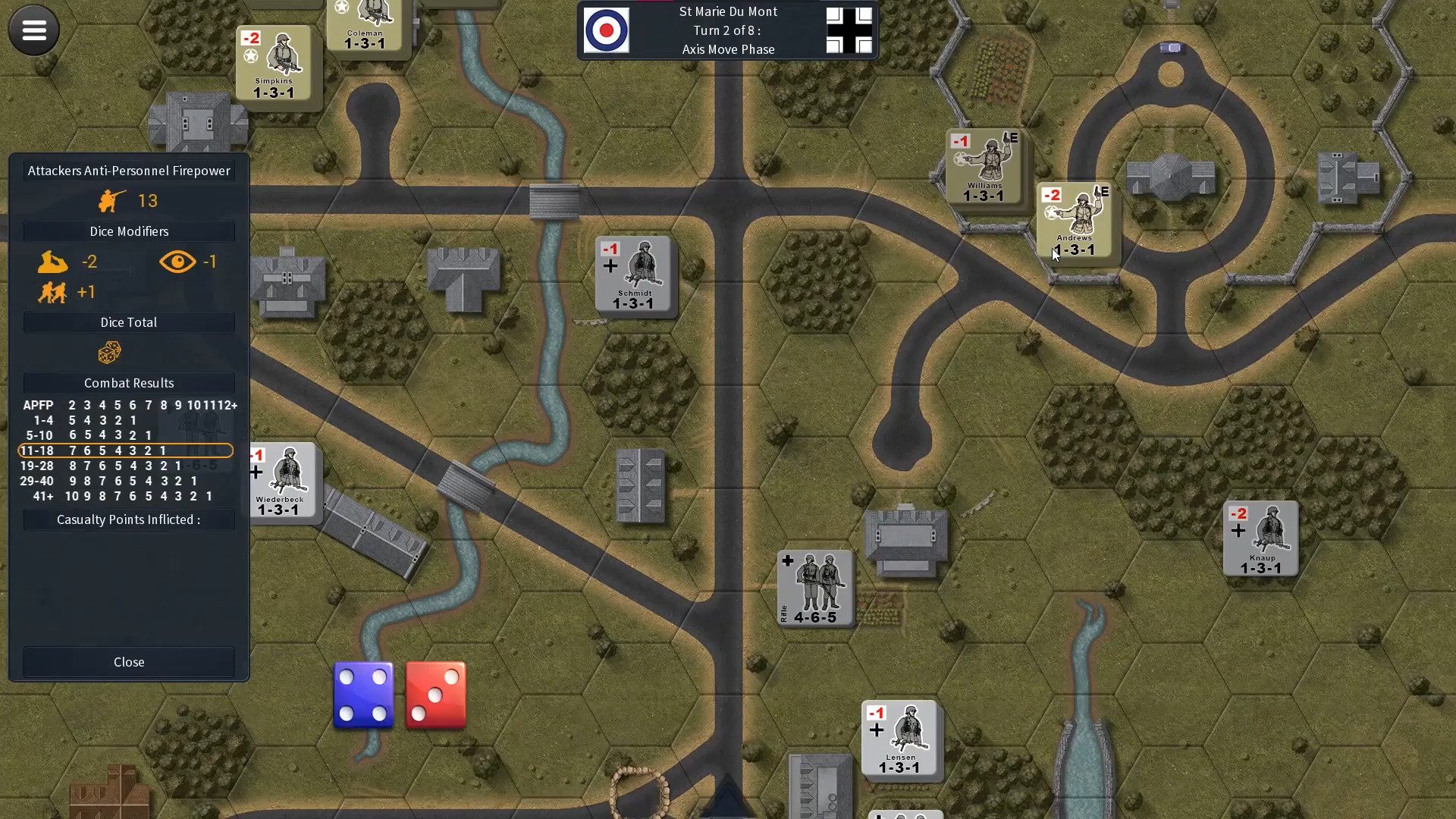 With Lock 'n Load Tactical Digital going from strength to strength and Second Front not a million miles away, obscurity beckons for Valor & Victory unless developer Yobowargames pulls its digit out. The latest in a long line of Advanced Squad Leader impersonators, V&V has simplicity, affordability, and, by all accounts, decent AI in its favour, but right now not a shred of Fog of War or any units capable of indirect fire.
W is for
War without scripts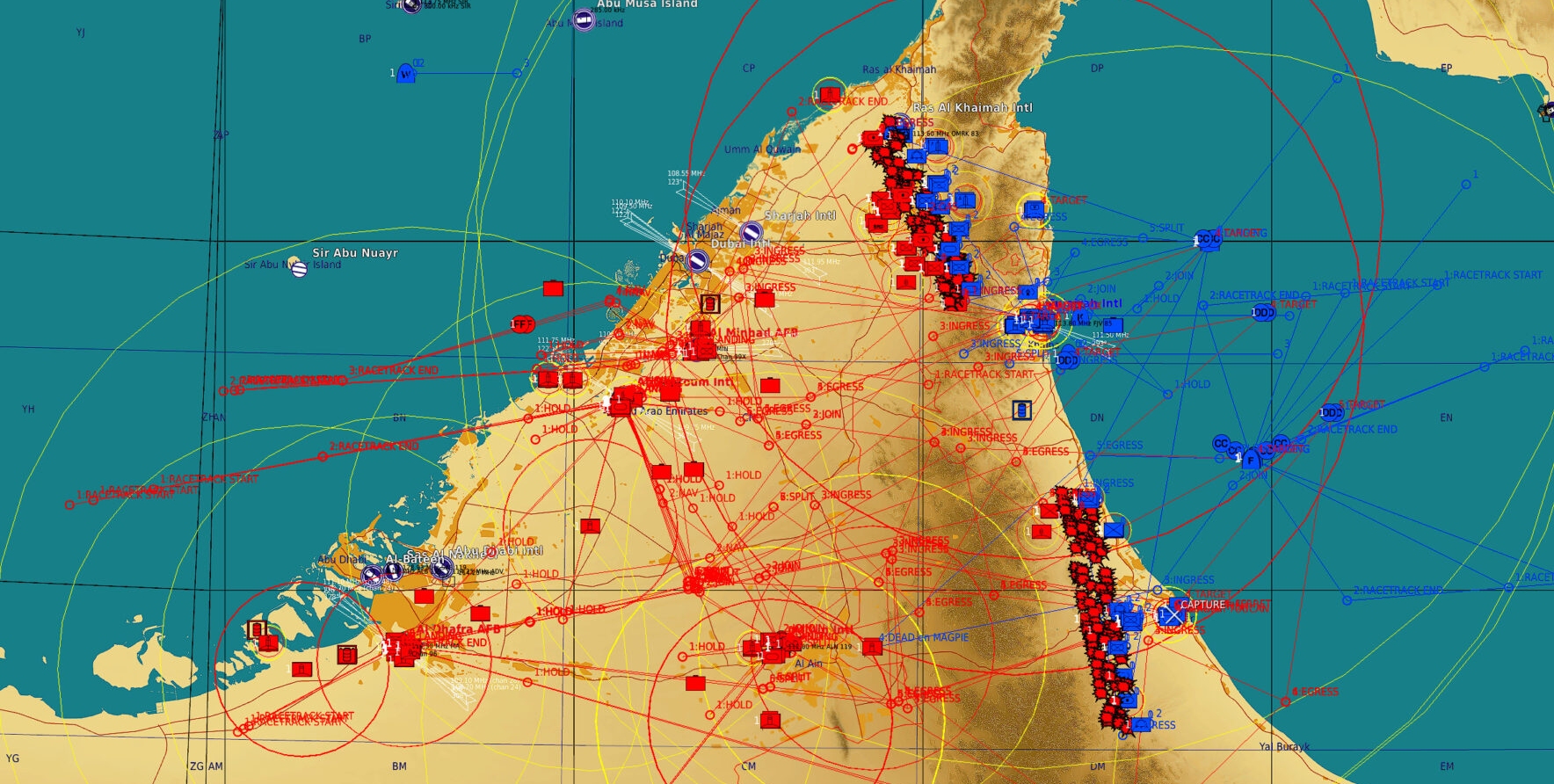 "The war requires ground forces to take or defend nodes. You will see them moving across the theater while in the mission – it is an incredible sight with smoke and flames billowing and forces exchanging fire with the enemy…"
"It is hard to overstate how immersive it is flying your mission when perhaps dozens of other flights are going about their missions. All manner of aircraft are in motion from E-2Cs, tankers, SWEEPS, CAS, STRIKE, SEAD, DEAD, BARCAP, CAP – you name it."
Gosh, judging by this great piece over at Mudspike.com the days when naysayers could bash DCS World with the "but there's no dynamic campaign" stick are well and truly over. A free mod called DCS Liberation splices the sim's fab flyables and spacious maps with turnbased unit purchasing and tasking. Intense unscripted conflicts are the result.
X is for
Xtracurricular comment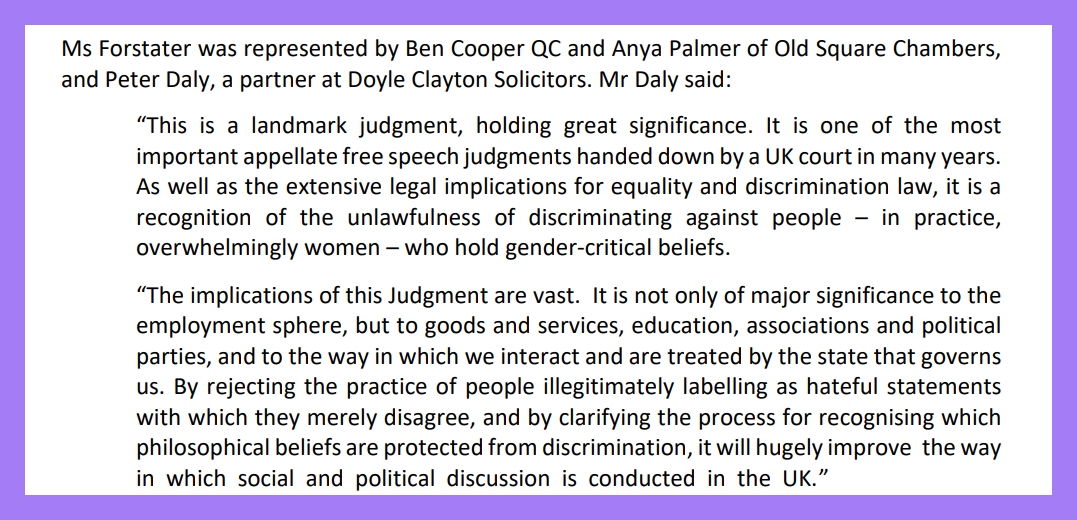 Those of you aware of Tally-Ho Corner's turbulent origins will understand why I was cheered by the outcome of this recent British court case. Maya Forstater's victory means UK workers are now much less likely to be dismissed for daring to suggest that women like Susanna Rustin, Kate Grimes, Rhona Hotchkiss, and Tanya Aldred have valid concerns. Narrow-minded employers can no longer play the "no debate" or the "make-grovelling-apology-or-clear-your-desk" card and expect to get away with it.
Y is for
You are here. Approximately.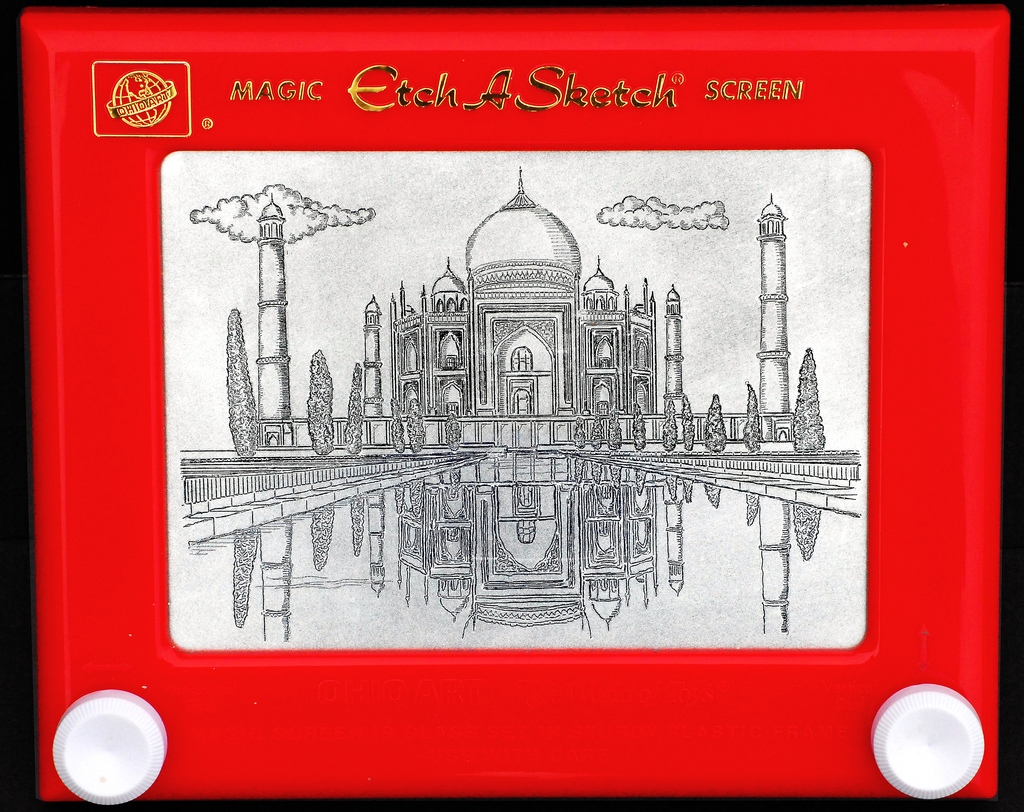 Now Early Accessible, the DCS Hind supports multi-crewing and comes with a delightfully low-tech moving map.
Z is for
Zaccaria Pinball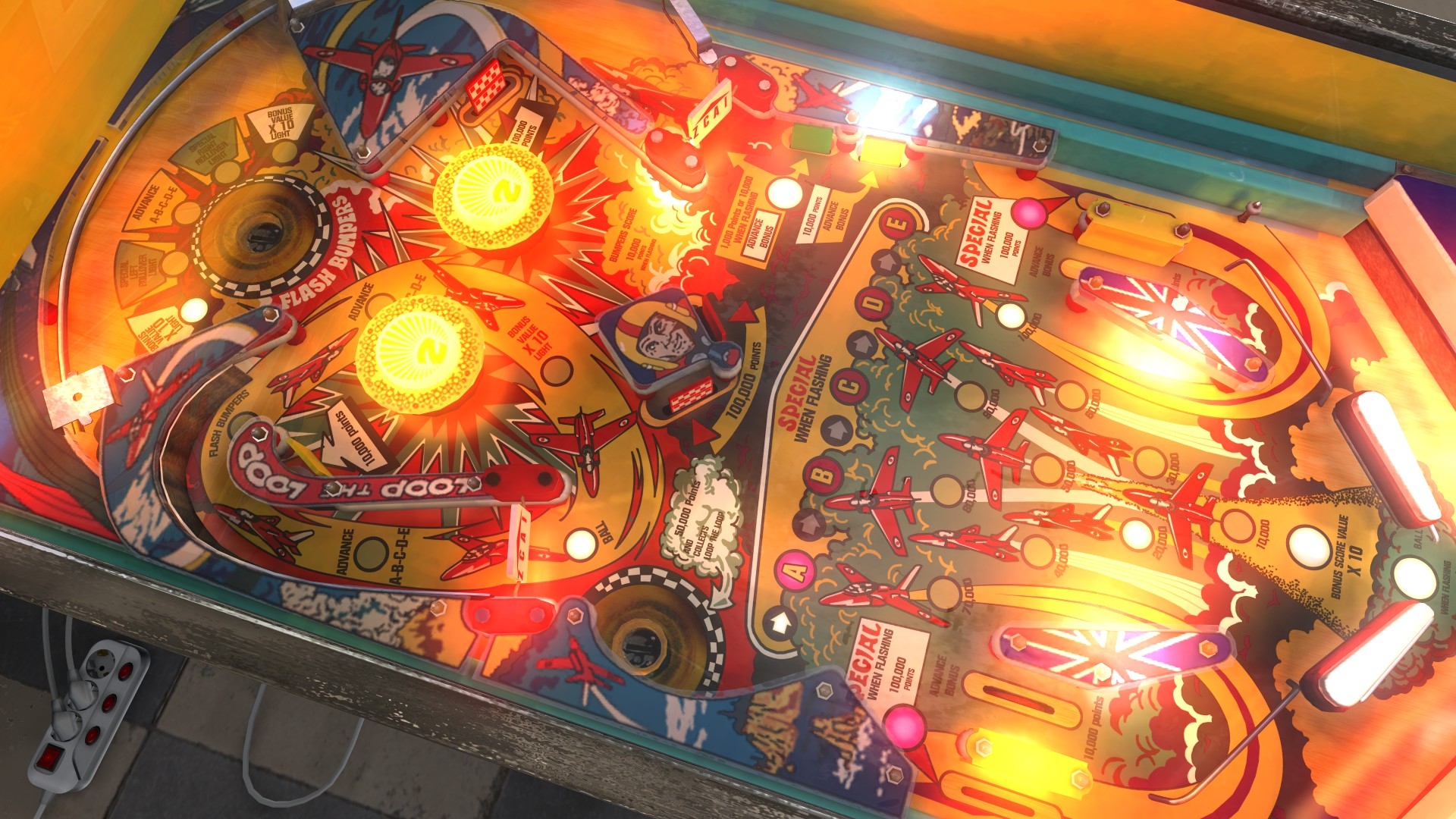 Mesmerising Zaccaria Pinball tables such as Aerobatics (1977), Supersonic (1977) and Soccer Kings (1982) are a quid each on Steam at the moment, and thanks to the game's admirable business model (free base game + all tables can be trialled) there's no danger whatsoever of ending up with DLC that disappoints.