That little green icon over the windmill is bad news for one of Bulau's men. As the islanders dash across the railway bridge, a round from a scoped Lee-Enfield coaxes sparks from the damp ironwork before plopping, like an alarmed water rat, into the murky water below. A second round strikes something softer – a fusilier's scapula.
(Brinkmann's Bridge is an open-to-all game of Combat Mission: Battle for Normandy in which the commenter-controlled Axis forces are out to recapture a Dutch canal spanner recently snatched by Red Devils. Each turn covers one minute of WeGo action. For a scenario outline, click here).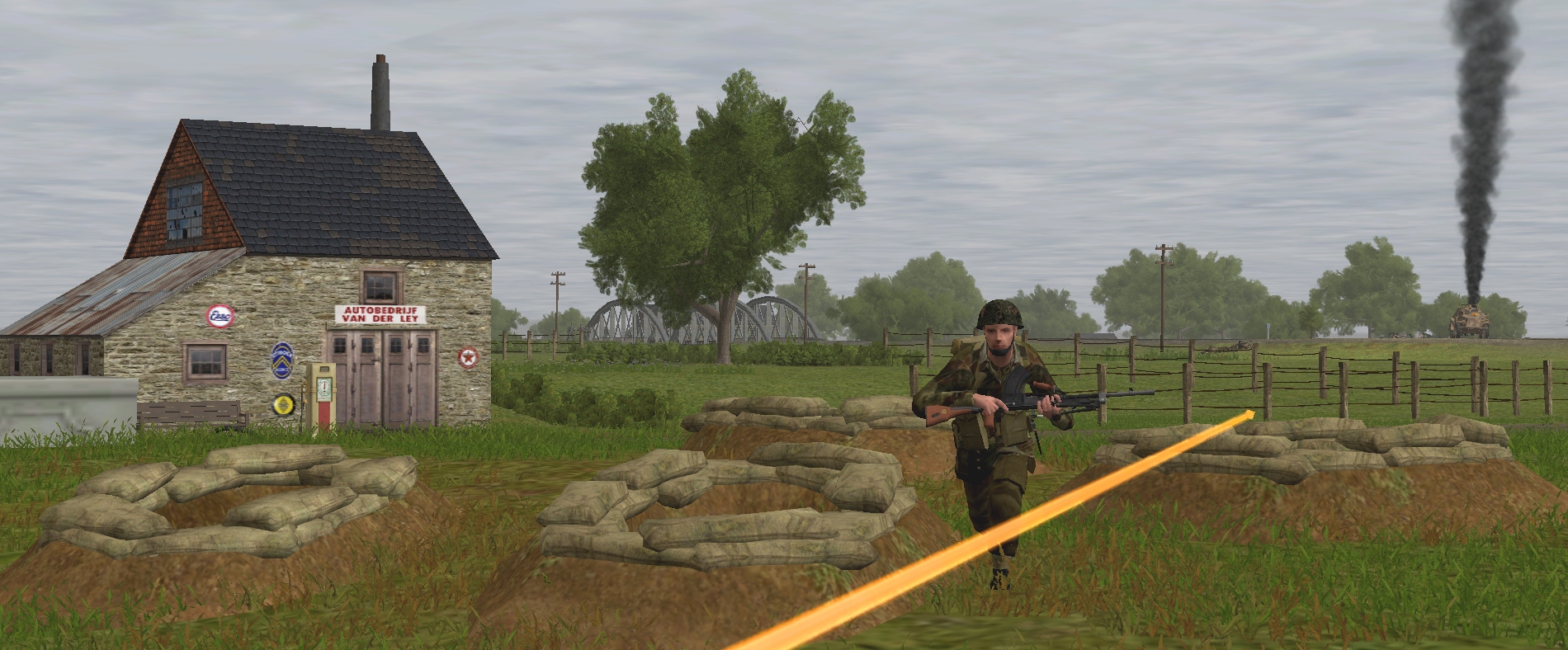 Turn 9's Allied casualty is a plucky replacement for the Bren gunner mortared to death two turns ago near the canal bridge.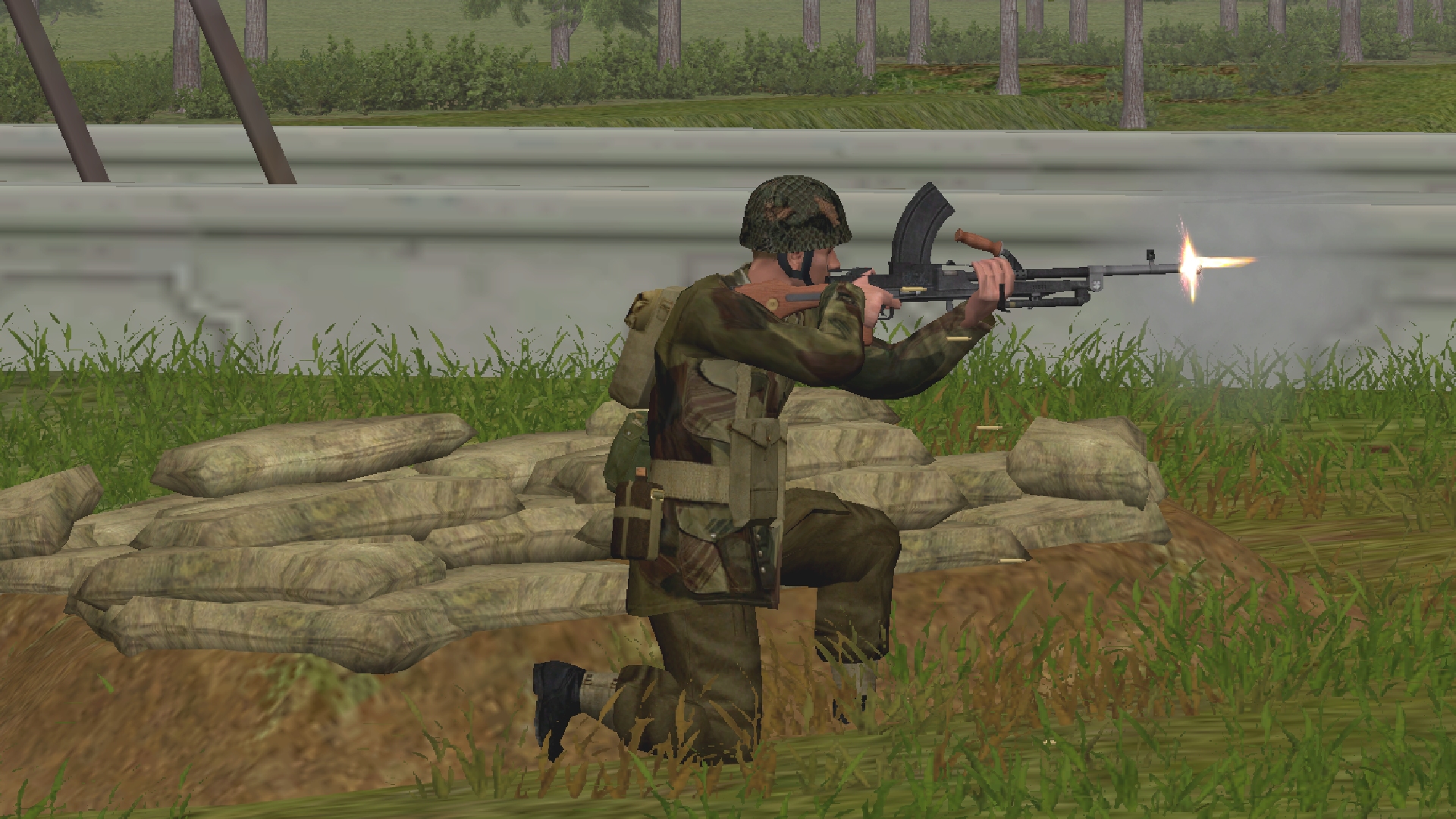 The lionheart in question holds his own in a firefight with Meister's half-squad until…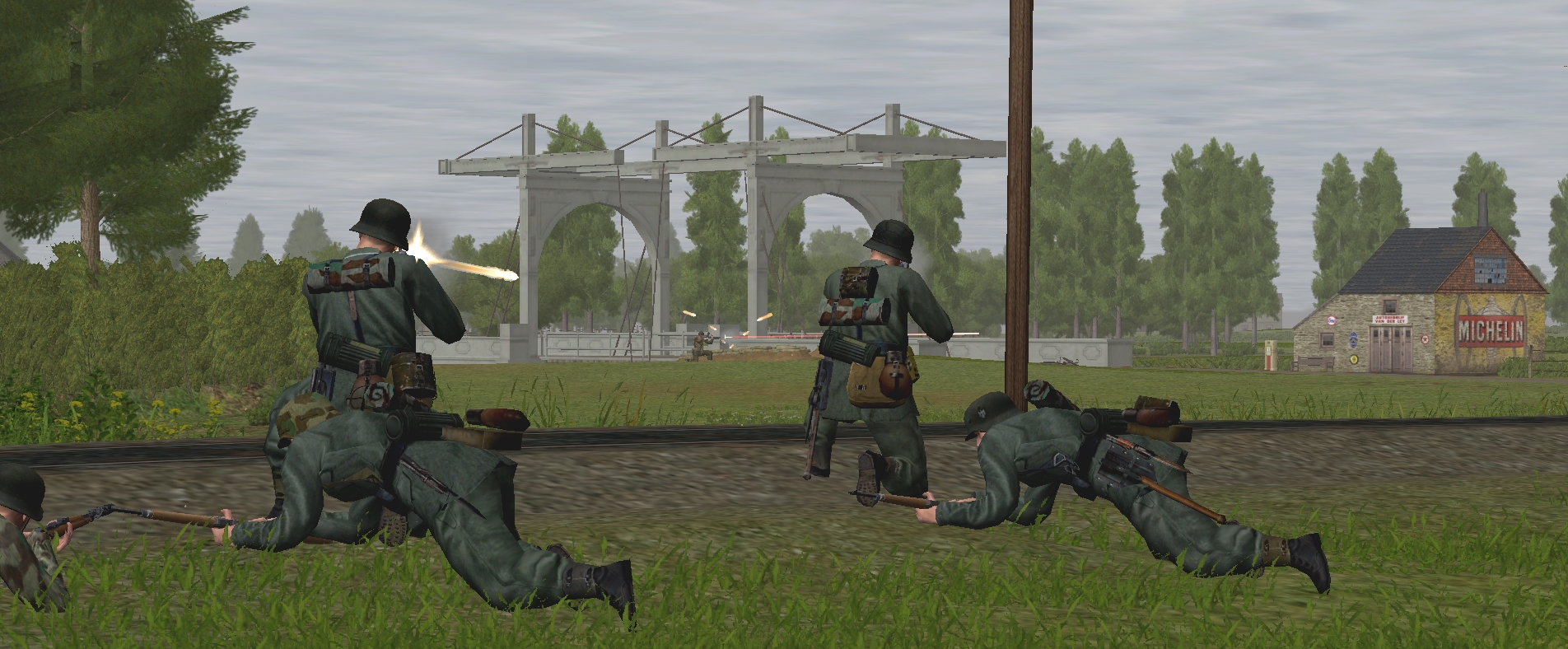 …Hirsch's team decide to stick their oar in.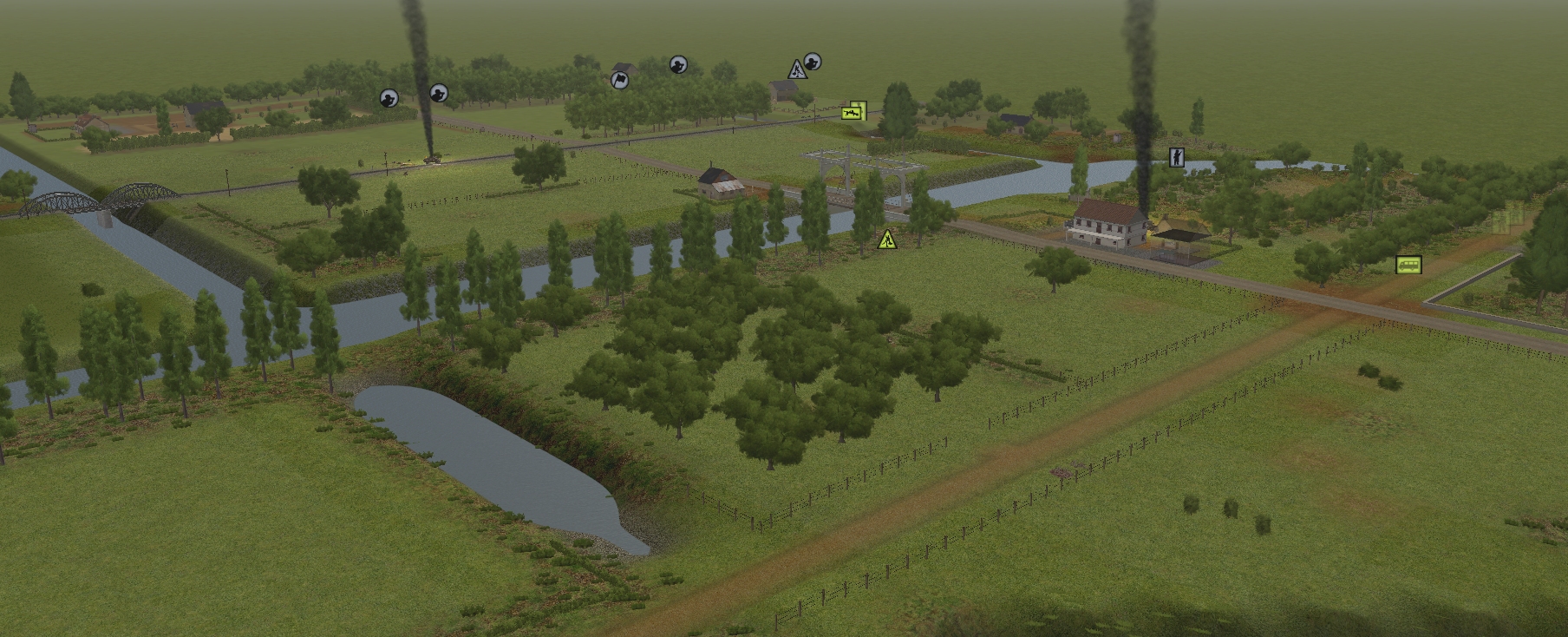 The jeep warrants a mention too. At T+10 a green unidentified vehicle icon materialises on the road in front of the monastery.

Travelling northward along column red k at breakneck speed, this sound contact transforms into an armed jeep when it passes through the LoS fan of the Granatwerfer team on the windmill crossing, only to change back into an icon when it disappears behind the barn at red p 8/9in the closing seconds of the sixty.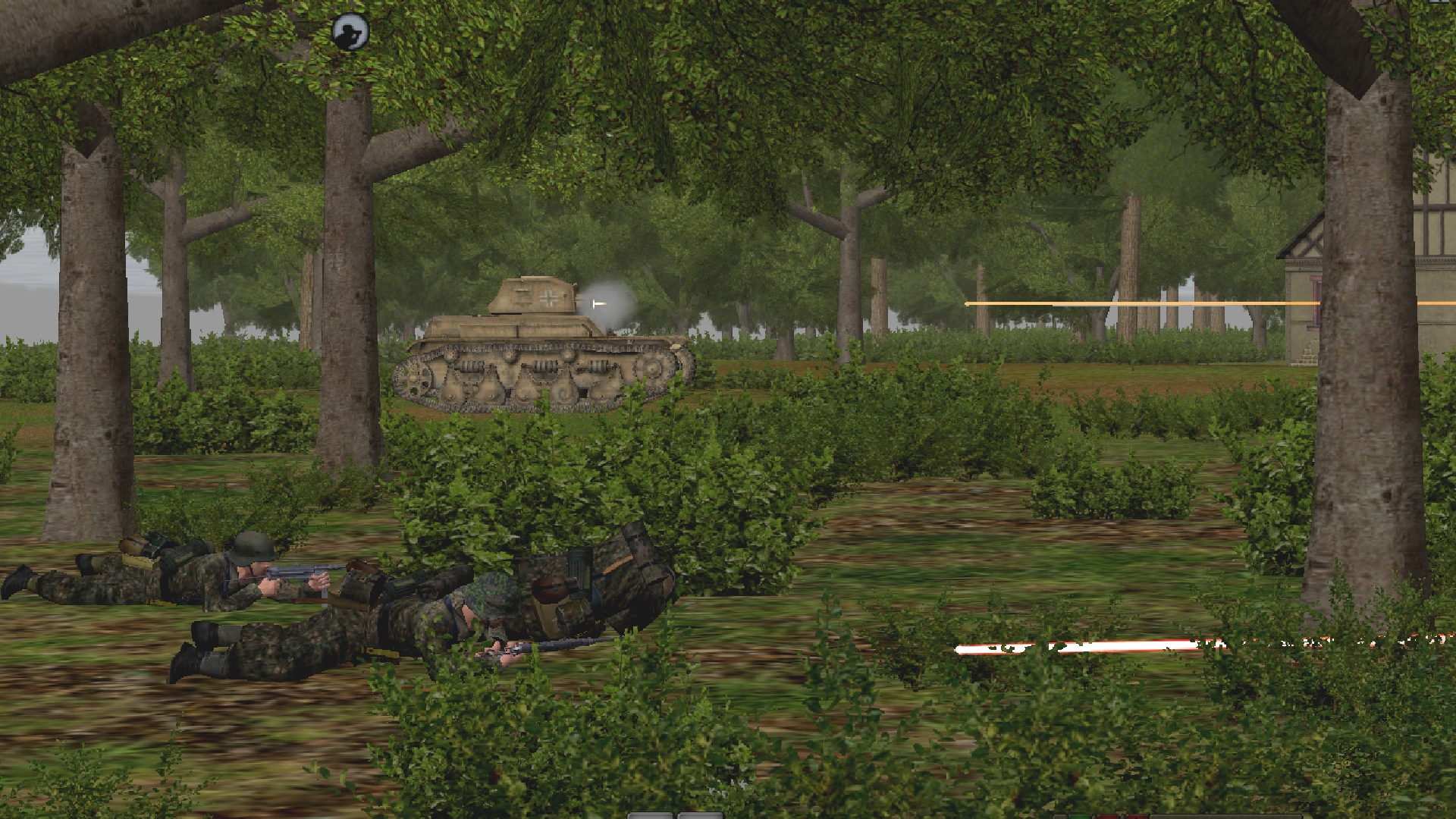 Our Gallic tank and the scouts west of the monastery have relatively little to show for their exertions this turn. At T+60 the pumphouse Englanders are sprinkled with shredded foliage and cowering, but intact.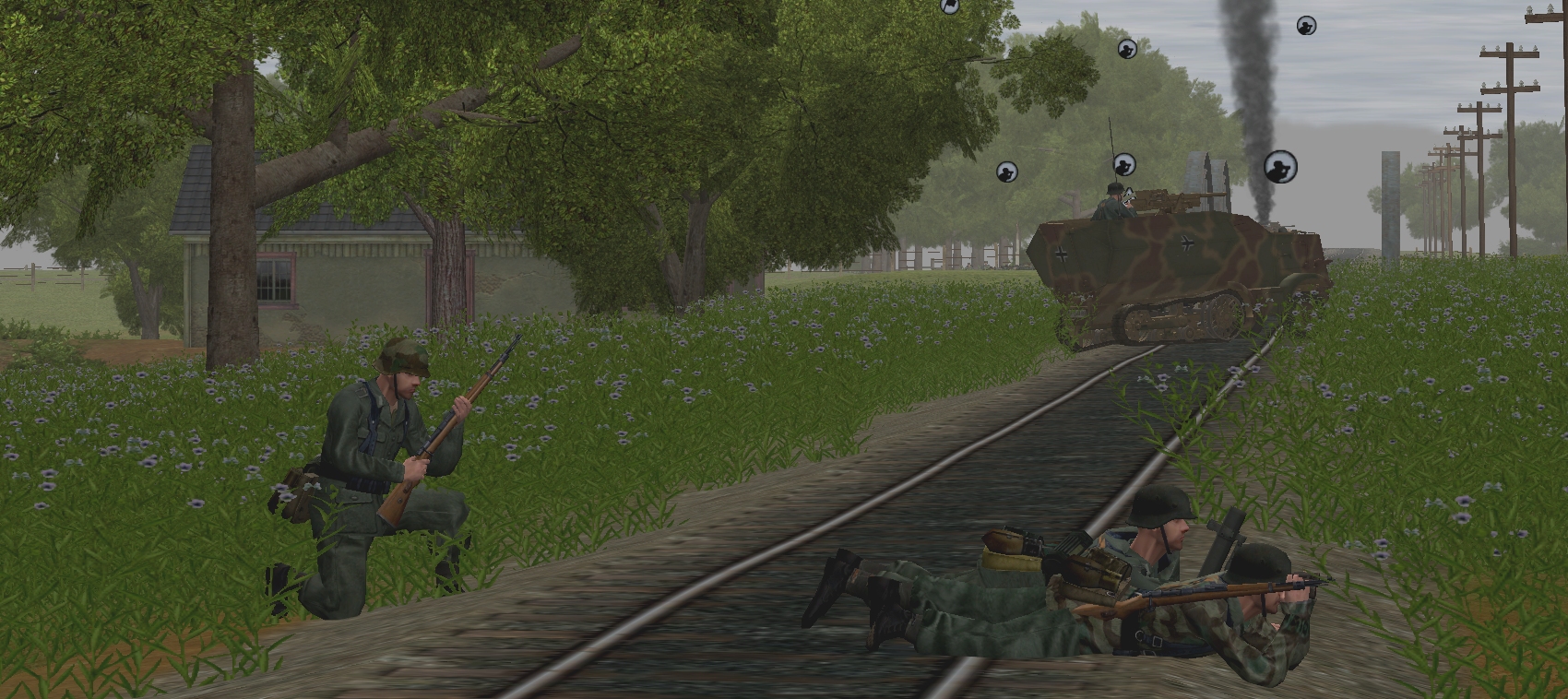 True, the men at red a30 may be living on borrowed time now our NE mortar team has them in view (The U304 spotted nothing shellworthy after halting and pivoting to face SW).
What else do I need to tell you?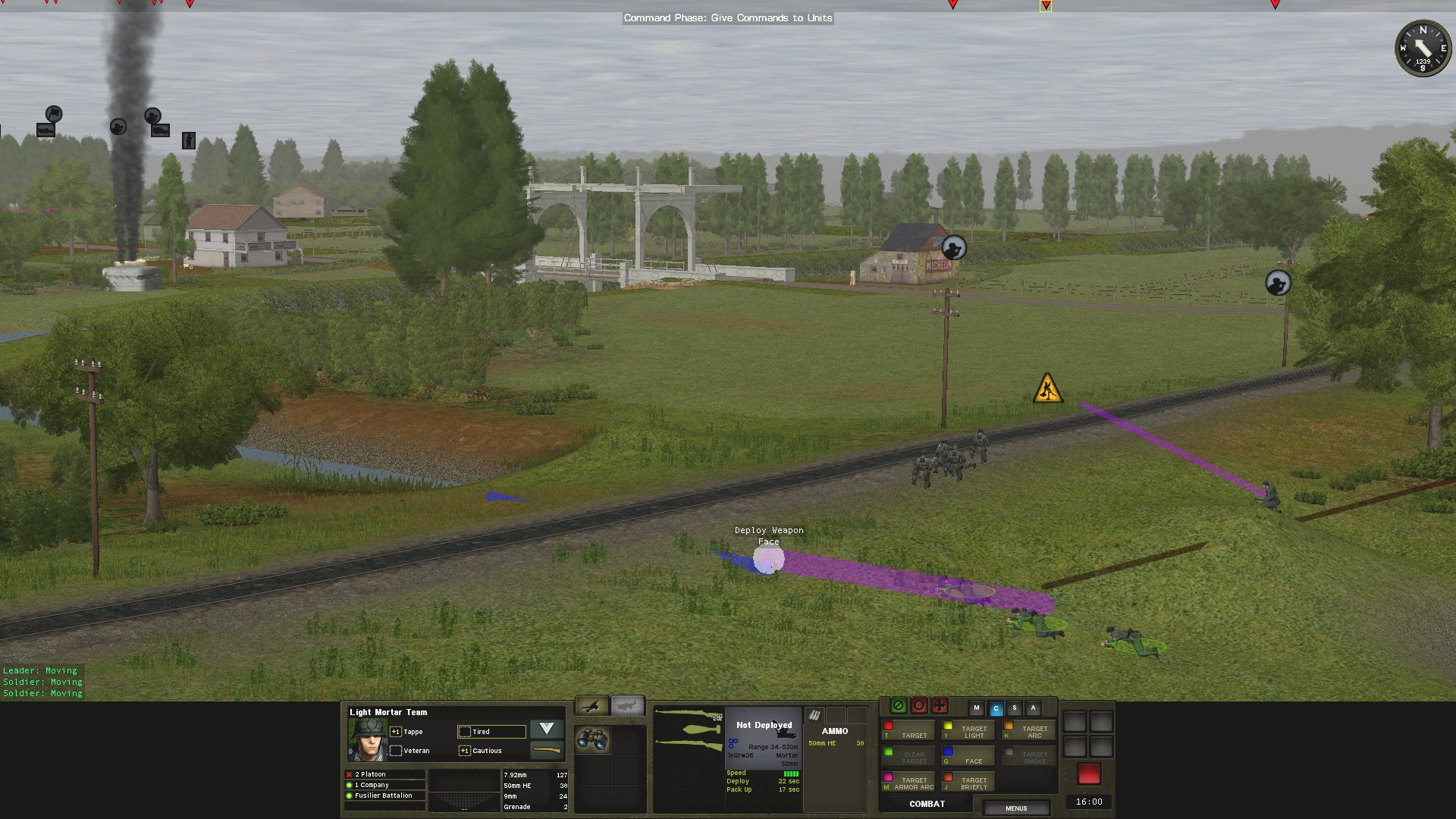 The weary SE mortar team and one-man Vergeltungswaffe Wilberg have almost reached the railway. For some reason – possibly tiredness – Woikin's crawlers barely moved this turn.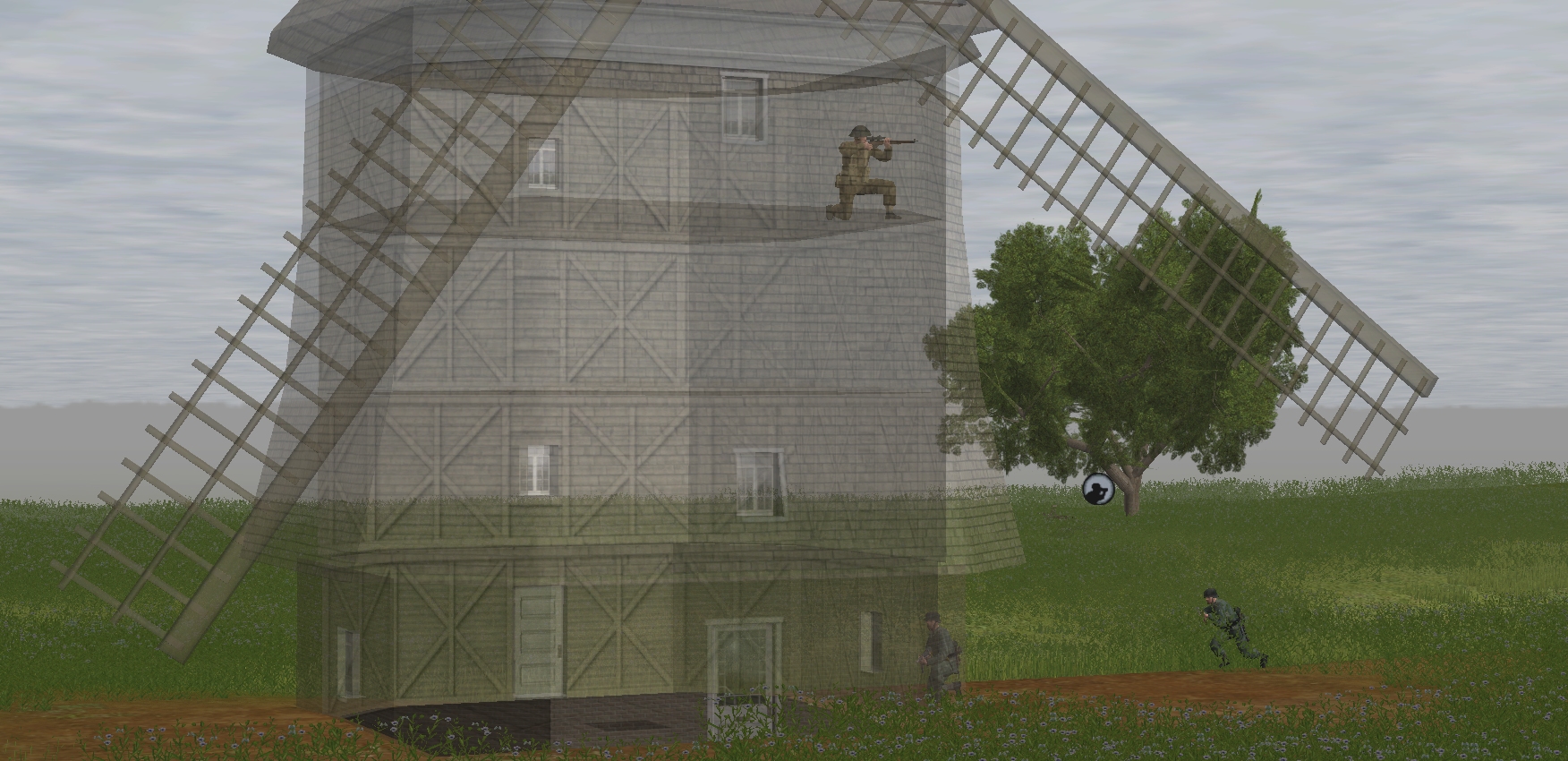 Bulau's scouts are moments away from entering the sniper-infested windmill.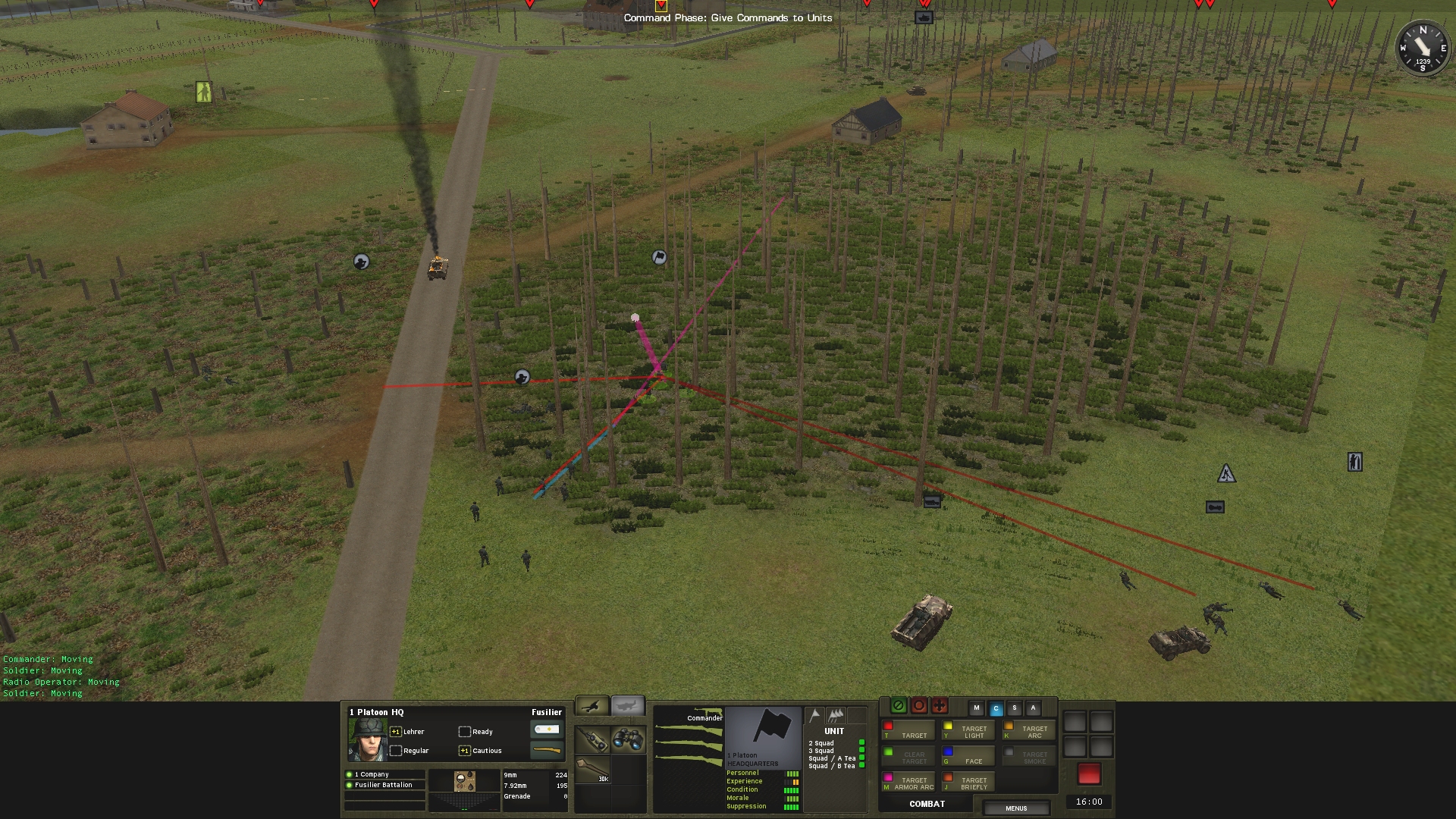 Behind the conifer plantation, the medium mortar is still setting up. In it, the platoon HQ advances cautiously, with squad 5 (Eichhorn) not far behind them. Untasked this turn, Unteroffizier Deych of squad 6 spent the sixty watching a caravan of shrews circumnavigate a tree stump.